4 Ultra-Touristy Travel Spots (and Where to Go Instead)
Jun 24, 2017
One look at Instagram makes it easy to see how much tourism has blown up during recent years. You're constantly catching your travel-loving friends on vacation or epic adventures. The combination of major flight deals, ultra-affordable accommodations, and remote work opps has made it easier than ever to get away when you want to. Unfortunately, some of the world's most adored travel hot spots are suffering from overcrowding as a result — and it's bad enough that they're telling tourists to stay home. Thankfully, the world is a big place and there are some equally amazing alternatives. Scroll on for the four destinations you should skip, plus four more you should visit instead.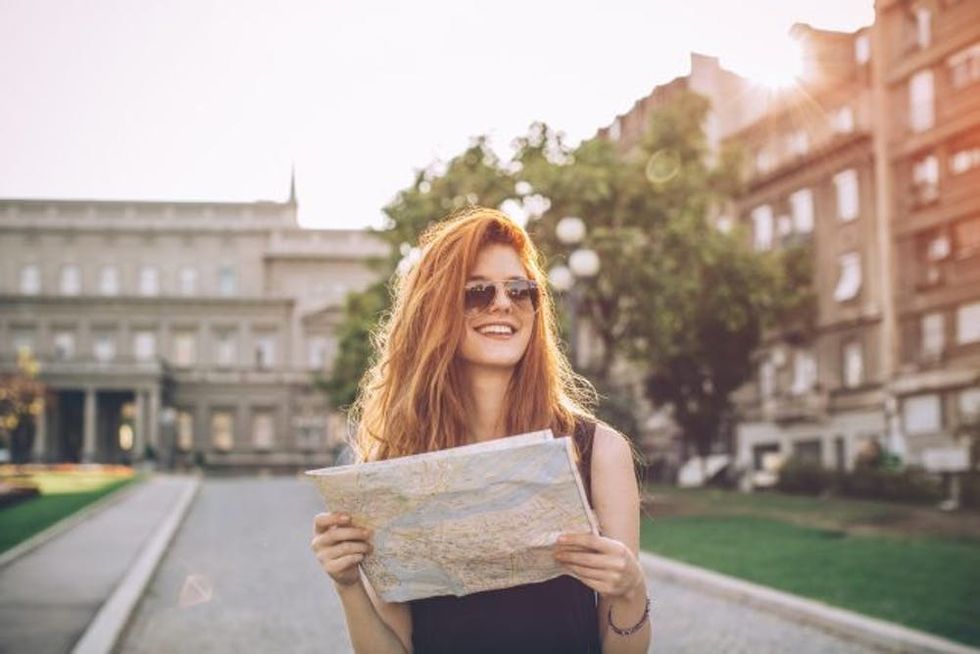 ---
VISIT BRUGES, BELGIUM INSTEAD OF VENICE, ITALY
Skip Venice. Known for its canals, beautiful architecture and way of life, Venice, Italy, is a dreamy destination. The sinking city has an impeccable mix of history, culture, and food that draws millions of people to experience it each year. Unfortunately, too much adoration is a bad thing. The native population has diminished drastically as tourism has spiked costs, and the number of cruise ships has more than tripled in the last two decades. Local efforts to protect the city and its people include asks to require big groups to book their travel before visiting Venice, along with completely banning cruise ships from entering the harbor.
And go to Bruges instead. While you can find a place that looks *slightly* similar in the Venice neighborhood of Los Angeles or at The Venetian in Las Vegas, we think Bruges, Belgium, is an underrated pick you'll love. It boasts canals and pretty bridges just like Venice does, along with charming cobblestone streets and medieval facades that look like they've come straight out of a story book. See the city's 13th-century belfry and tower to catch panoramic views. While you might not find a spritz cocktail like you would in Italy, you'll be able to sample fresh fish and authentic Belgian chocolates in Belgium. Yummy!
VISIT THE US VIRGIN ISLANDS INSTEAD OF Santorini, Greece
Skip Santorini. The picturesque island of Santorini, Greece, is easy to recognize with its famously photographed blue-and-white seaside landscape admired around the world. With popular Greek isle cruises that appeal to everyone from groups of gal pals to honeymooners and more, it's no surprise that the island has become overwhelmed by visitors — it receives a staggering 10,000 per day during the summer months alone. According to Condé Nast Traveler, new 2017 regulations permit 20 percent fewer visitors by boat, but even 8,000 people per day in one place makes scoring affordable reservations and easily getting around pretty tough.
And go to the US Virgin Islands instead. If you're into scenic views and island-hopping and hope to actually relax, think about visiting the US Virgin Islands. Not only can you go passport-free as a US citizen, but you'll have your choice of three beautiful places to hunker down by the beach. Hop from St. Croix to St. John to St. Thomas, and pencil in time to visit Buck Island for snorkeling and shopping. Just like an island cruise with a stop in Santorini, you'll love having options that offer endless opportunities for waterfront dining, as well as a vibe that's truly different than the one you left at home.
VISIT DENMARK INSTEAD OF NORWAY
Skip Norway. A gorgeous country along the North Sea (and 2017's Happiest Country in the World), Norway has officially set out to protect its sites by telling tourists to stay home. One of the nation's top outdoor groups wants to limit travelers who try to visit well-known vantage points, while the Norwegian Tourist Association has asked for laws that'll prevent climbing in some popular spots completely. Though a huge bummer for those who hope to experience these attractions, we're happy to hear that some of the globe's most precious places will be protected.
And go to Denmark instead. Another happy Nordic country, Denmark is an equally dreamy place to visit. Outdoorsy travelers will love the active way of life, which ranges from warm-weather biking and boating or cold-weather sports like skiing. City-loving visitors will quickly fall in love with Copenhagen's impressive food scene (including Noma, the world's top-ranked restaurant) and design-centric culture. Take your trip up a notch by catching a ferry across the Baltic Sea to Sweden from Elsinore, the town that's home to Hamlet's Kronborg Castle. So much to see and explore!
VISIT LISBON, PORTUGAL INSTEAD of Barcelona, Spain
Skip Barcelona. Eclectic style, a decorated football team, a treasure trove of art history, and an Olympic-worthy waterfront are just a few things that put Barcelona on travel lovers' must-visit lists. Super saturated by excited visitors who go to see famous sites like Park Güell, La Sagrada Familia, and the Picasso Museum, the city is currently creating plans that'll help locals and freeze further hotel development. In addition to mentioning the idea of a tourist cap back in 2015, mayor Ada Colau also suggested that Barcelona could implement a new tax for tourists who visit the city (and don't stay overnight).
And go to Lisbon instead. Likened to Spain and San Francisco, Lisbon, Portugal has a spirit that's its own. Like Barcelona, the city is loved as a major metro and cultural hub with a comfortable climate year round. Lisbon is known for some similar food too, like perfectly cured meats and award-winning local wine. Though you might be sad to go without seeing works by Gaudí or catching an FC Barcelona match at the stadium on your trip, we think riding Tram 28, visiting waterfront neighborhoods like Belém and Cascais, and seeing attractions like the National Tile Museum and Castelo de São Jorge will totally make up for it.
Are you planning to visit any of these places? Tag us in your fave spots on Instagram @BritandCo!
(Photos via Getty)
Krista Gray
Krista Gray is a web producer and freelance writer who lives in San Francisco. When she's not working with clients through her company GoldSquare, she loves reading, traveling, and learning new things.
Travel