5 Ways to Make Baby's Bedtime Easier on Vacation
Jun 29, 2016
The planning, the packing, the torturously long line at airport security — you've made it through the not-so-epic parts of traveling with a newborn — yay! Now you're at the hotel, and everyone's had their fair share of splashing around the pool, but now it's bedtime. And bonus: It's on an absolutely huge bed, covered in the fluffiest comforter you've ever felt. But, wait! The baby's crying, and you're realizing that bedtime in a hotel isn't as easy for your baby as it is for you. Before giving up on your hopes for rest and relaxation, check out these tips for getting baby to sleep through the night while on vacation.
---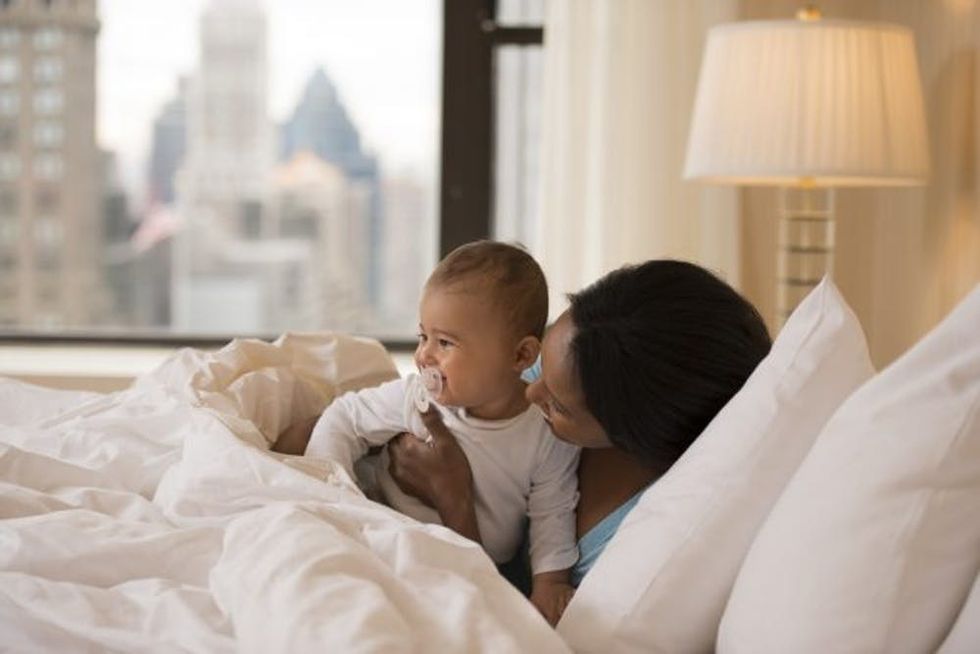 1. Same Old, Same Old: You've got the night-night routine down at home: Scrub in the tub, a book, a song and a steady stream of back pats, and your little one is out. There's no need to completely change your routine just because you've crossed state lines. Stick to your script and make the bedtime routine as close to the at-home version as possible. This may mean bringing your own frog princess hooded towel and toting along bedtime books from home.
Erica Loop
Erica Loop is a freelance writer living in Pittsburgh. When she's not busy creating kids' activities for her blog Mini Monets and Mommies, you can find her trying to hang out with her teenage son, being chased by her two Olde Boston Bulldogs or teaching a children's karate class (she's a third degree black belt!).