Charcoal Teeth Whitening and 24 More Wellness Products to Keep You Feeling Refreshed All Year Long
Jan 07, 2018

For many of us, 2017 was a doozy, but we here at Brit + Co are ready to hit refresh in 2018! Follow our Hit Refresh series through January for new ideas, hacks, and skills that will help you achieve (and maintain!) those New Year's resolutions.
---
So, you've set your resolutions, and there's a big section dedicated to self-care and wellness. Now what? Do you have what you need to keep up with the tooth-whitening you'd like to achieve this year? Do you have a place at home to do those 20-minute workouts you've promised yourself? Finding the tools you need to achieve wellness and self-care often results in hours of asking for recommendations, reading expert-approved articles, and endlessly rabbit-holing around the internet. Before you know it, it's already February, and you haven't even started on your goals. We've done the heavy-lifting for you (but you still need to lift those dumbbells). Here are 25, user-approved wellness goods to support your goals this year. Plus Amazon Prime's two-day shipping means you can start crushing it ASAP.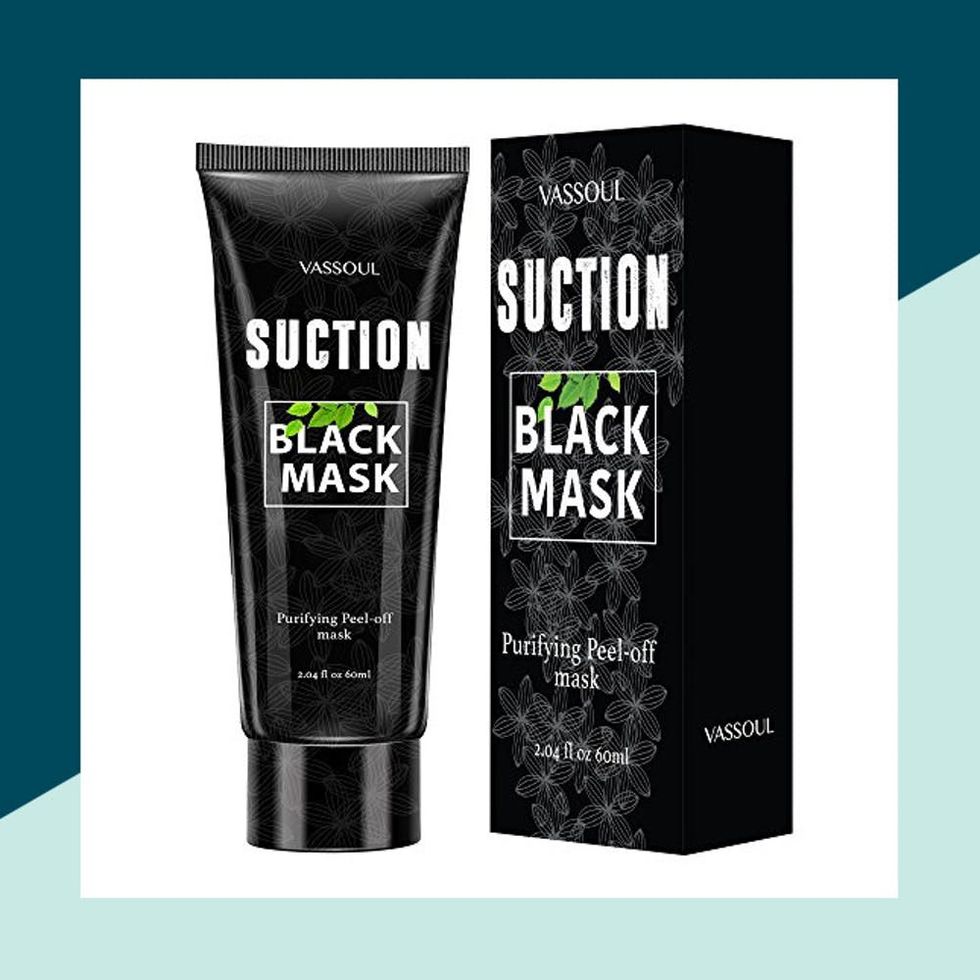 1. Blackhead Remover Mask, Purifying Peel Off Mask ($15): If you follow the instructions for this oddly satisfying peel-off mask, you will dominate your blackheads this year. Some phrases that Amazon reviewers used to describe Vassoul's mask include "this marks works miracles," "skin feels soft," and "wonderfully effective."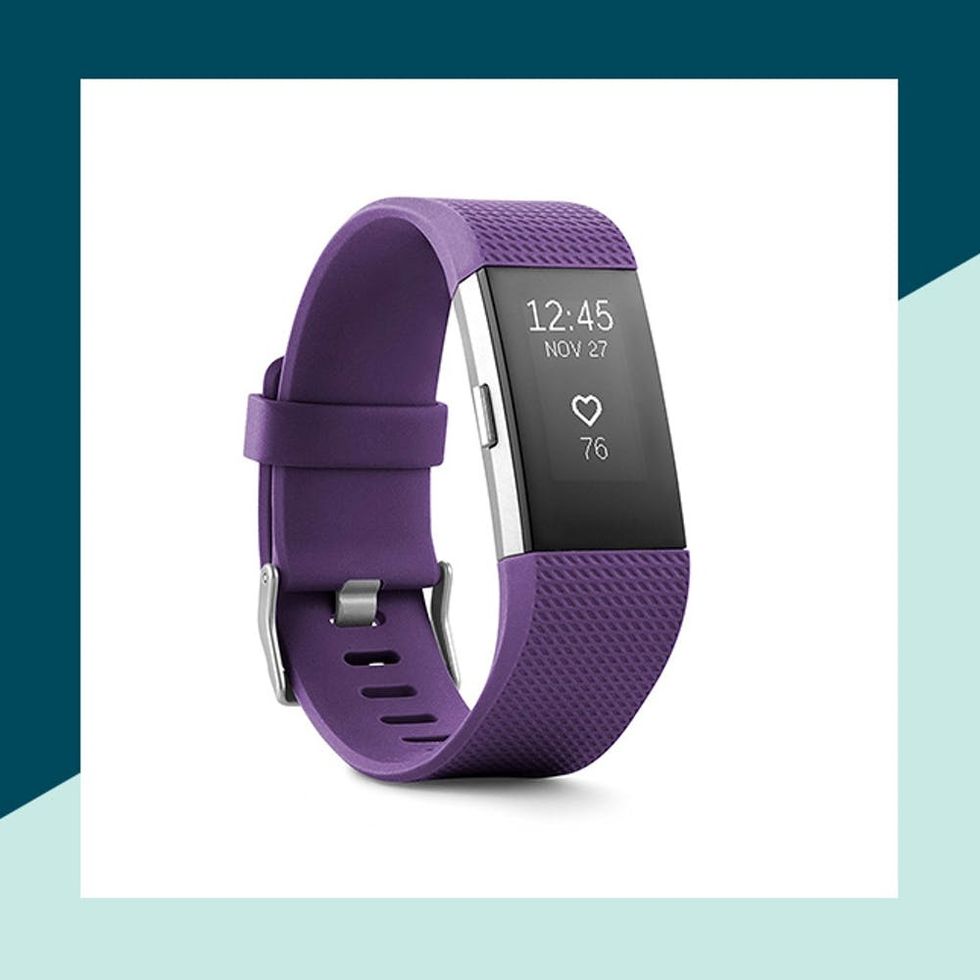 2. FitBit Charge 2 Heart Rate & Fitness Wristband ($150): Whether you plan to run, hike, bike, swim, or just take more afternoon walks, it's redeeming to track the progress of your fitness goals. This FitBit has almost 9,000 five-star reviews on Amazon, so it's worth considering. One Amazon user left a long-winded, five-star review that you might want to skim before buying.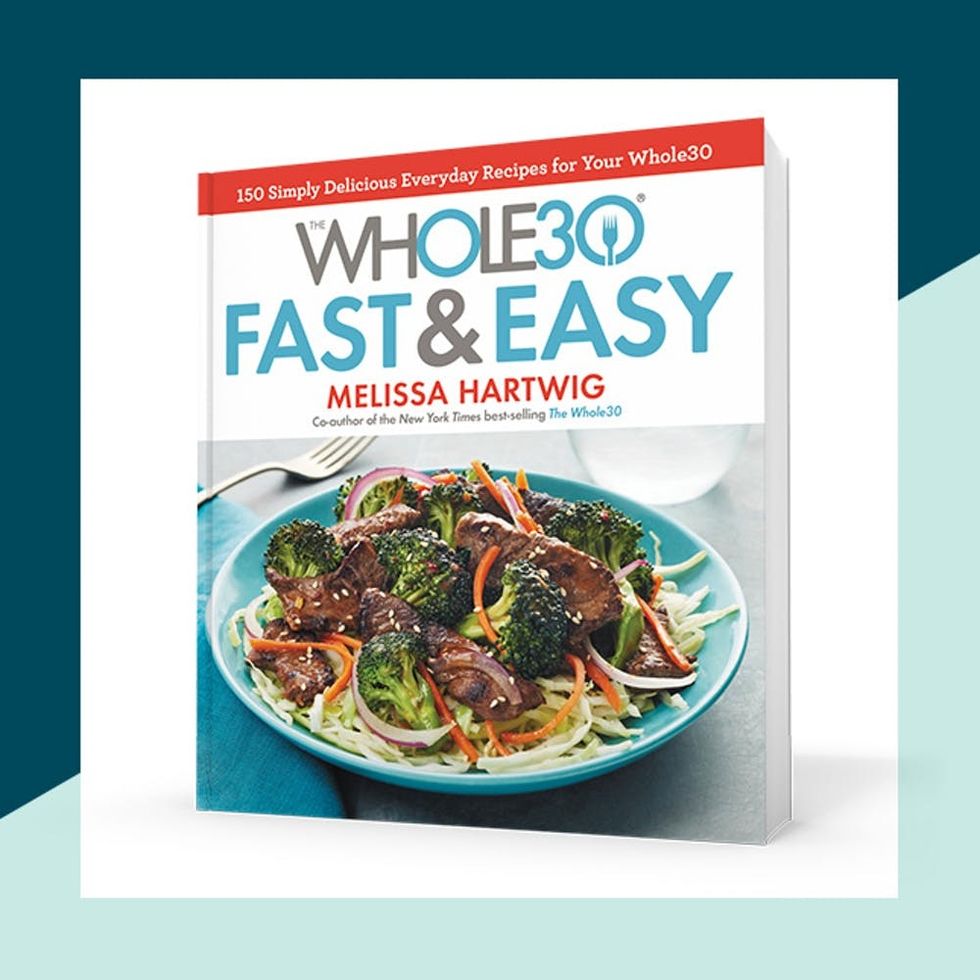 3. The Whole30 Fast & Easy Cookbook ($30): The Whole30 is a short-term nutrition reset created by Melissa Hartwig to help you resist craving unhealthy foods. If you plan to commit to the 30-day diet, you might want to have its creator's book on hand to help you through the Whole30 recipes.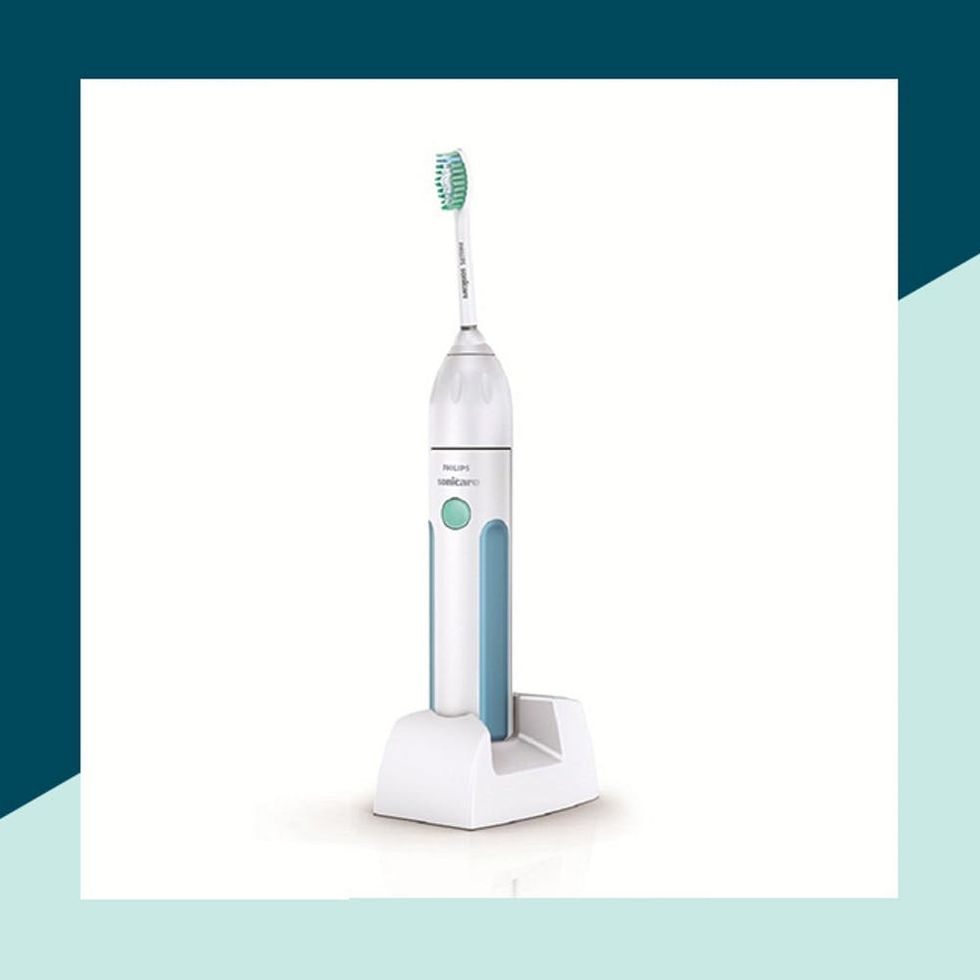 4. Philips Sonicare Essence Electric Toothbrush ($50): How many times has your dentist recommended an electric toothbrush? Grab one once and for all. This Sonicare model has been featured at the top of the electric toothbrush best-seller list.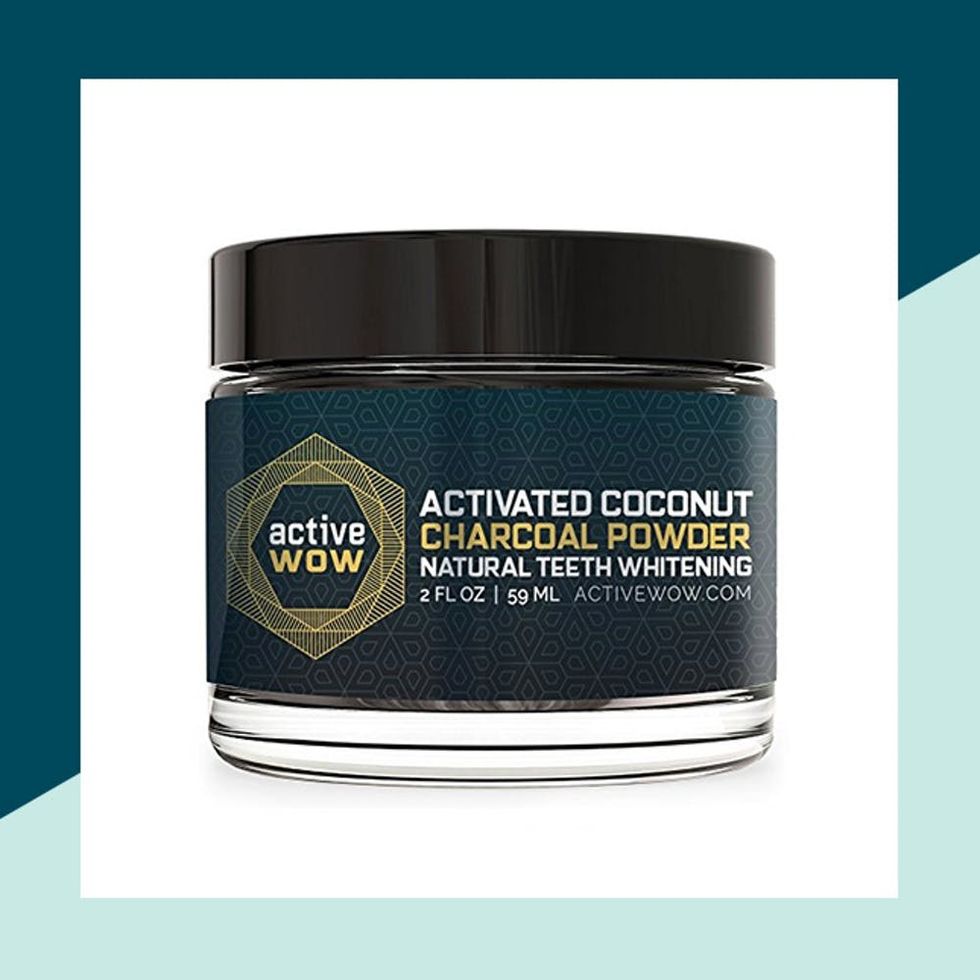 5. Active Wow Teeth Whitening Charcoal Powder ($30): Are whiter teeth on your 2018 wishlist? More than 10,000 Amazon users swear by this stuff and many reviewers claim to see improvements after the first use.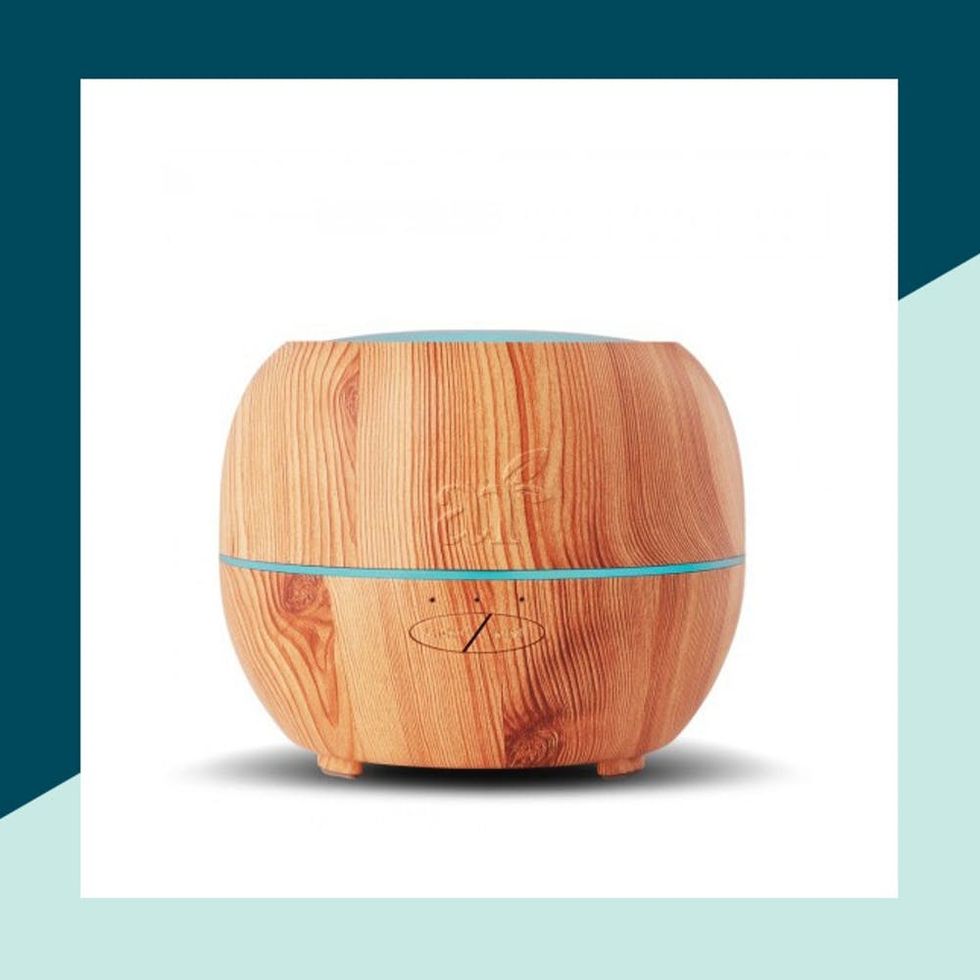 6. ArtNaturals Humidifier and Essential Oils ($44): Taking skincare more seriously this year? Humidifiers are recommended for the cold months when your skin gets dry and flakey. This small but powerful diffuser on Amazon comes with eight essential oils like lavender, tea tree, lemongrass, and more.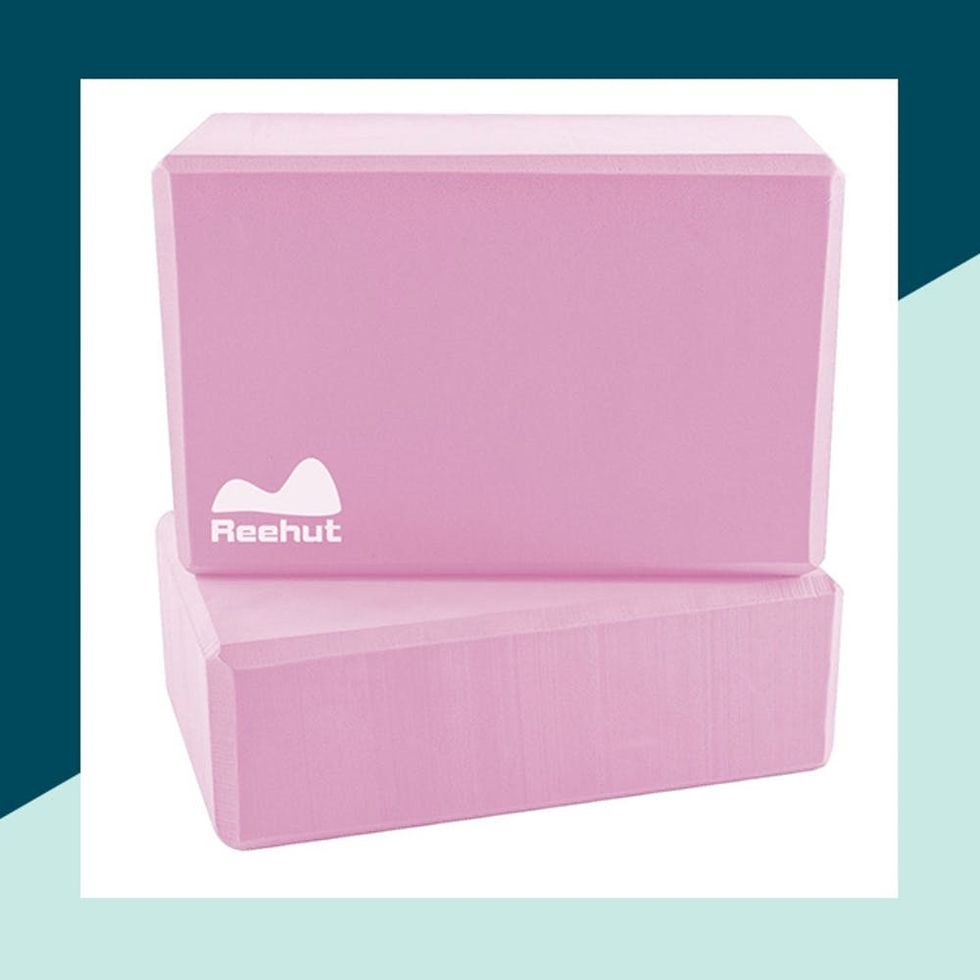 7. Reehut Yoga Block ($12 for two): Take your yoga poses and strength training to the next level with these highlym rated, dense foam blocks. Choose from colors like pink, purple, blue, black, and gray. Amazon prices fluctuate, but many reviewers claim you can snag two blocks for the price of one, so keep an eye on this listing.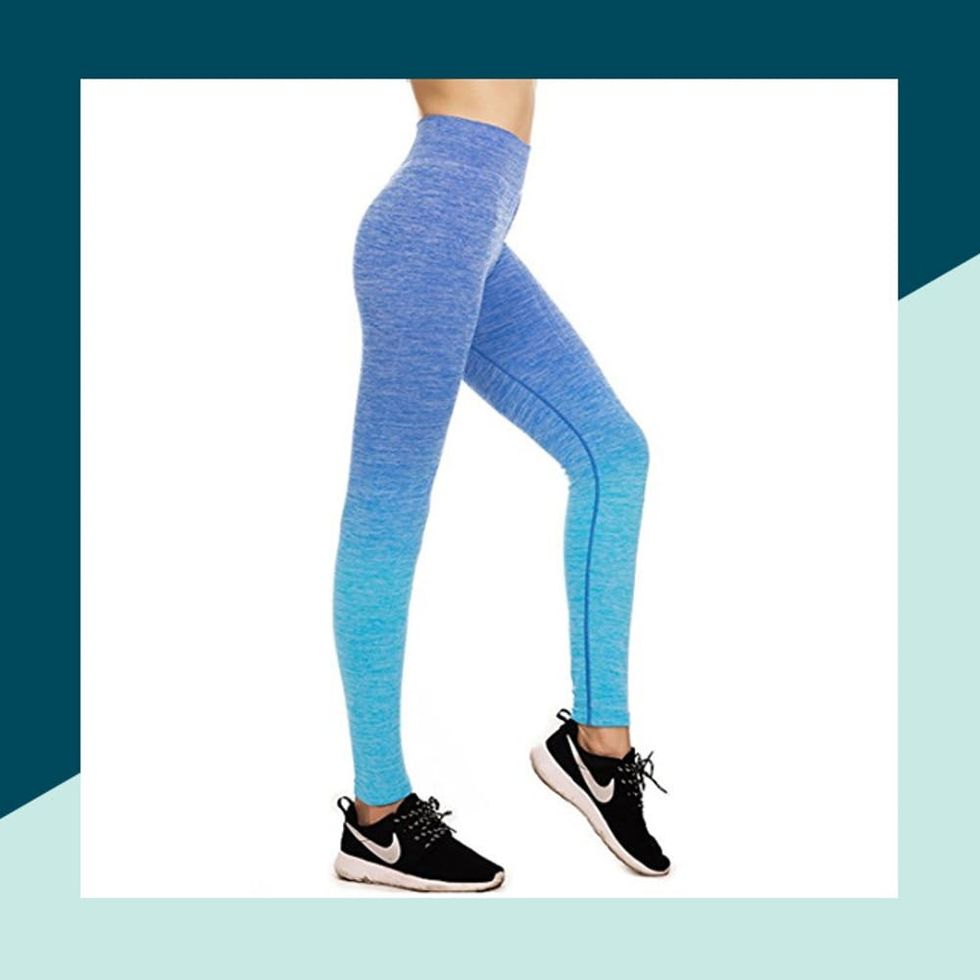 8. RUNNING GIRL Ombre Yoga Pants ($10+): Here's our favorite snippet from a review written by a woman named Gail, "Many yoga pants show panty lines, these do not (that I can tell)… I never get a straight answer from my husband." Colorful, high-waisted leggings that don't show panty lines? Yes, please. You can even buy these leggings in a pack of two.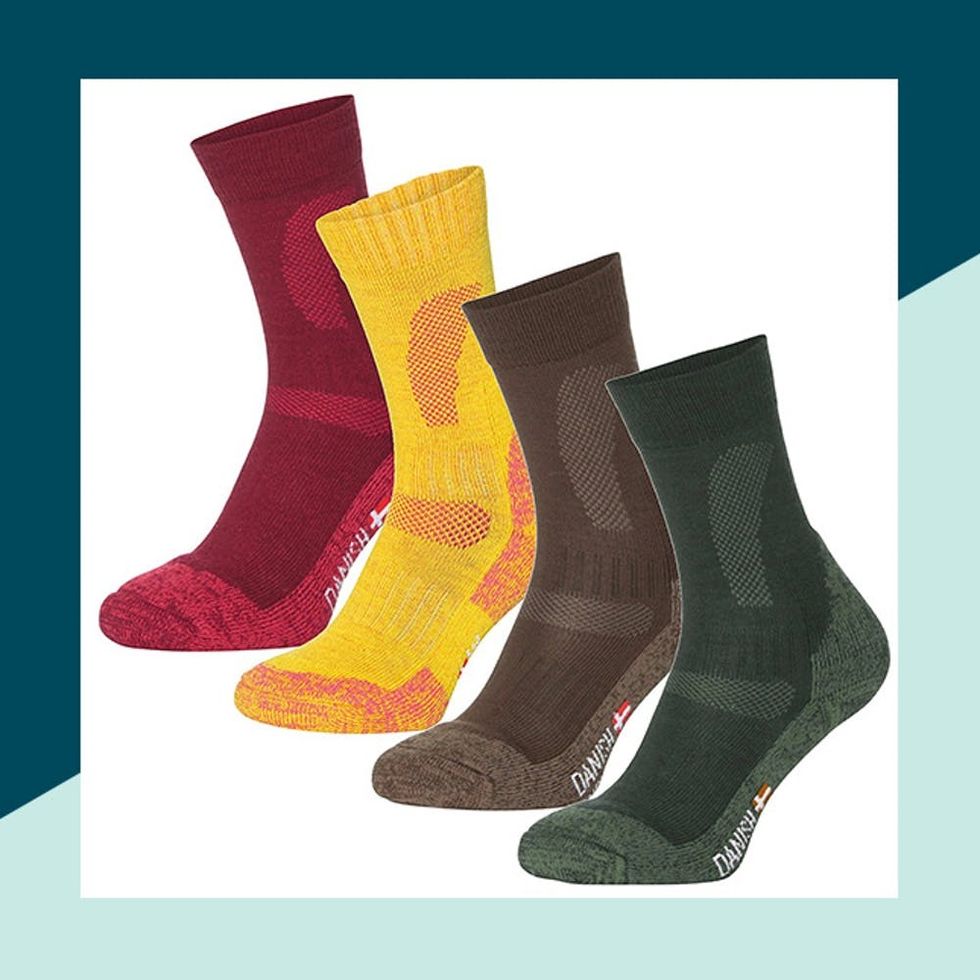 9. Merino Wool Hiking & Trekking Socks ($27 for three): Hiking may be the exercise with the least amount of physical strain, but it's proven to make you happier. But don't forget — happy feet make a happy hiker. These wool socks have been proven in cold and wet climates, so you can wear them with hiking boots, or just as another layer under your slippers.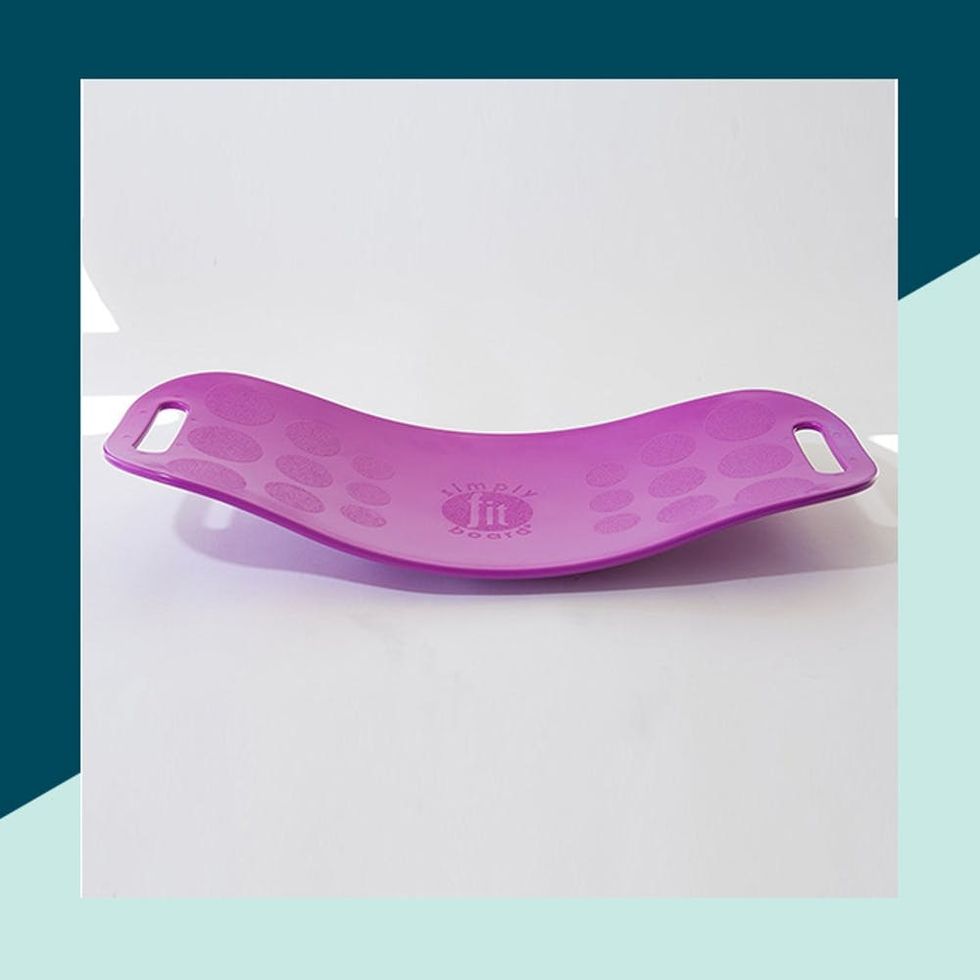 10. Simply Fit Board ($40): Created by a mother-daughter duo and pitched on Shark Tank, this balance board is a simple tool to help slim your waist, improve balance, and strengthen your core. It's easy to do for all ages, even just for five minutes. Many reviewers recommend balancing while watching TV. That's an easy commitment, especially with a new season of The Bachelor coming up.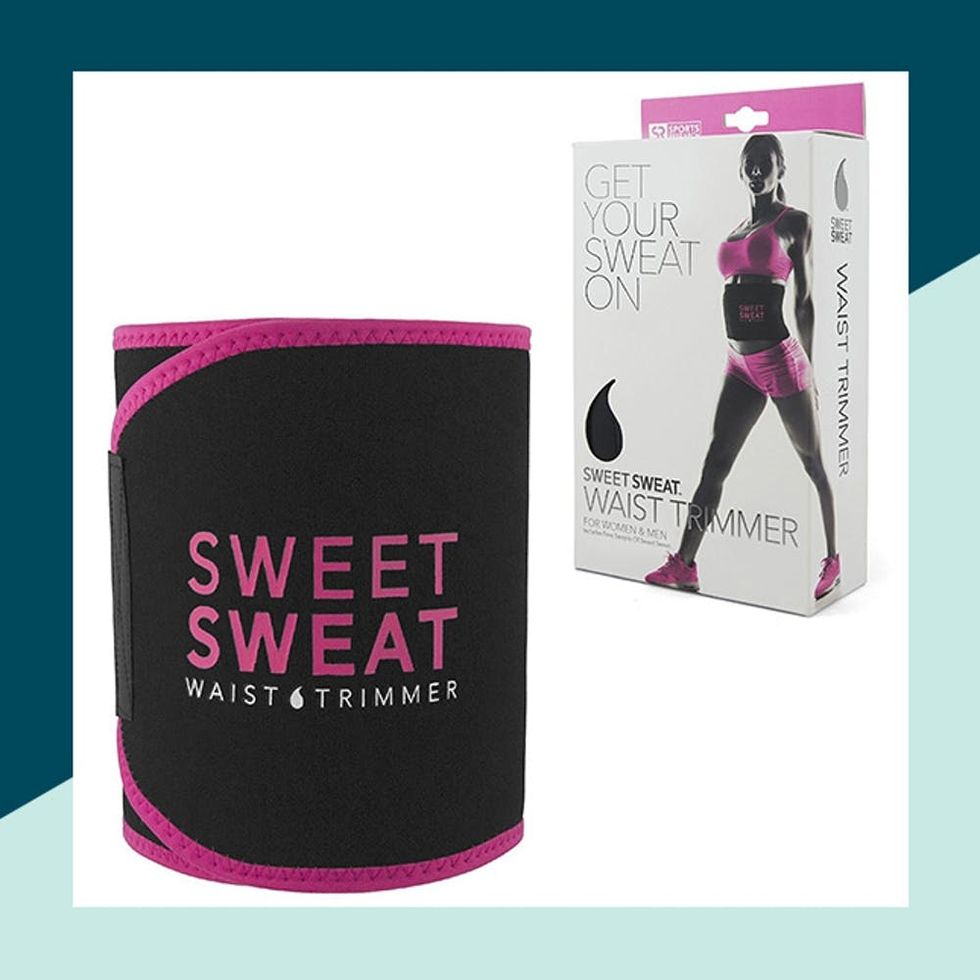 11. Sweet Sweat Waist Trimmer ($20+): This contraption wraps around your waist, increases sweating in your belly region as you're working out, and apparently helps you lose weight in the tummy area. We were skeptical, but after scrolling the reviews and reading about so many women achieving their health goals, it was enough to make us wonder, is this worth the hype? New moms are all about it, so it must be worth considering. One reviewer even says, "If you don't own one of these, you are not sweating to your maximum potential!"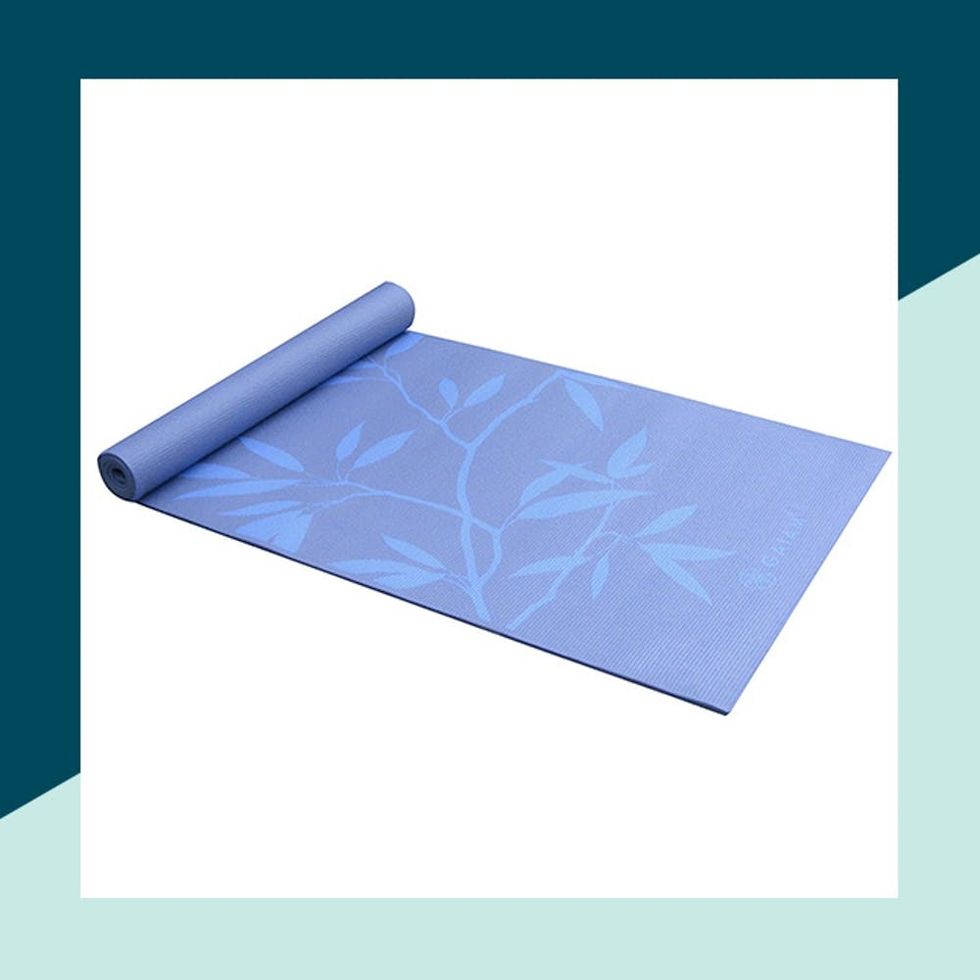 12. Gaiam Premium Print Yoga Mat ($30): If physical wellness is one of your focuses this year, think about what motivated you to actually participate in those healthy habits. Get a yoga mat that's not only proved to perform but also one you're excited about using. Gaiam yoga mats are rated five and a half stars on Amazon and come in 23 meditative patterns like serene mountains and pink cherry blossoms. Amazon reviewer R. Curry says, "I'm pretty pleased with this mat. It's functional, cushy, and beautiful. I got the Marrakesh design and the color is a little more brighter and saturated in person than in the picture but I'm totally cool with that."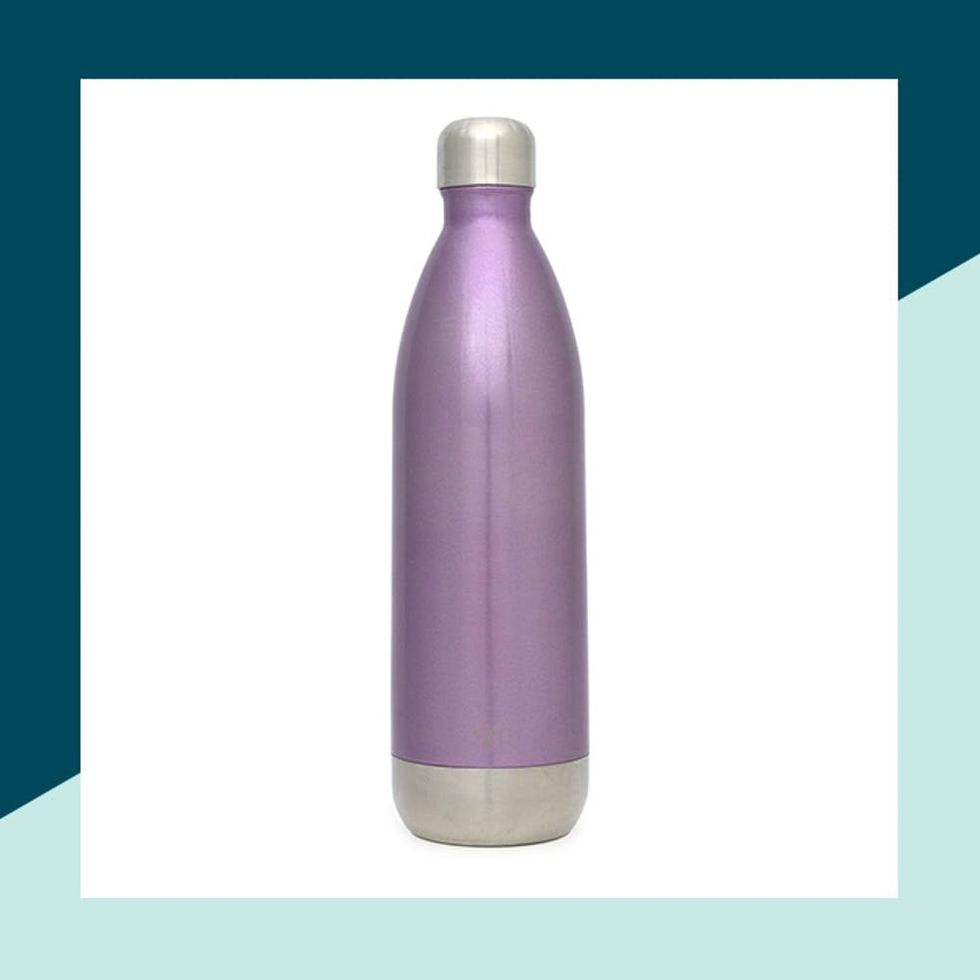 13. Simple Modern Wave Water Bottle ($10+): It doesn't matter what time of year it is; we are always pushing ourselves to drink more water. One way to support this goal is to have water available wherever you are — in your bag, on your desk, next to your bed, or in the kitchen. For you, that might mean placing water bottles everywhere or just bringing one with you that you love so much you're eager to constantly refill it. We love this five-star water bottle in the amethyst hue, comparable to Pantone's color of the year, ultraviolet.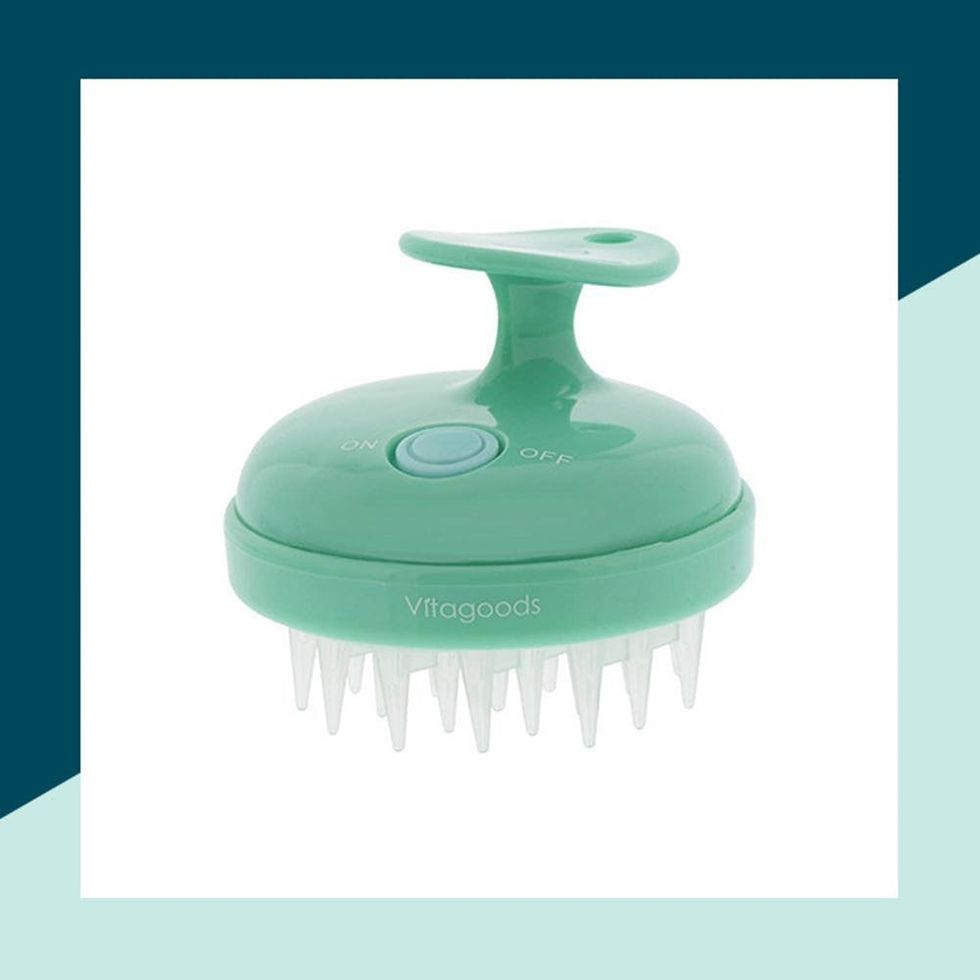 14. Vitagoods Scalp Massaging Shampoo Brush ($20): Instead of trying to explain what this is, we'll share with you Malika S.'s Amazon review, which more than 250 fellow users found helpful: "I have used this for about three weeks now and my scalp looks healthier than ever. This product massages and lifts dead skin and build up from your scalp. I recommend this for people who have psoriasis and other scalp problems. Plus massaging the scalp promotes hair growth and who doesn't want that. This will need batteries and yes it really is waterproof! Hope this review helps!" This $20 device is also rumored to help shampoo the scalp of people with really thick and curly hair.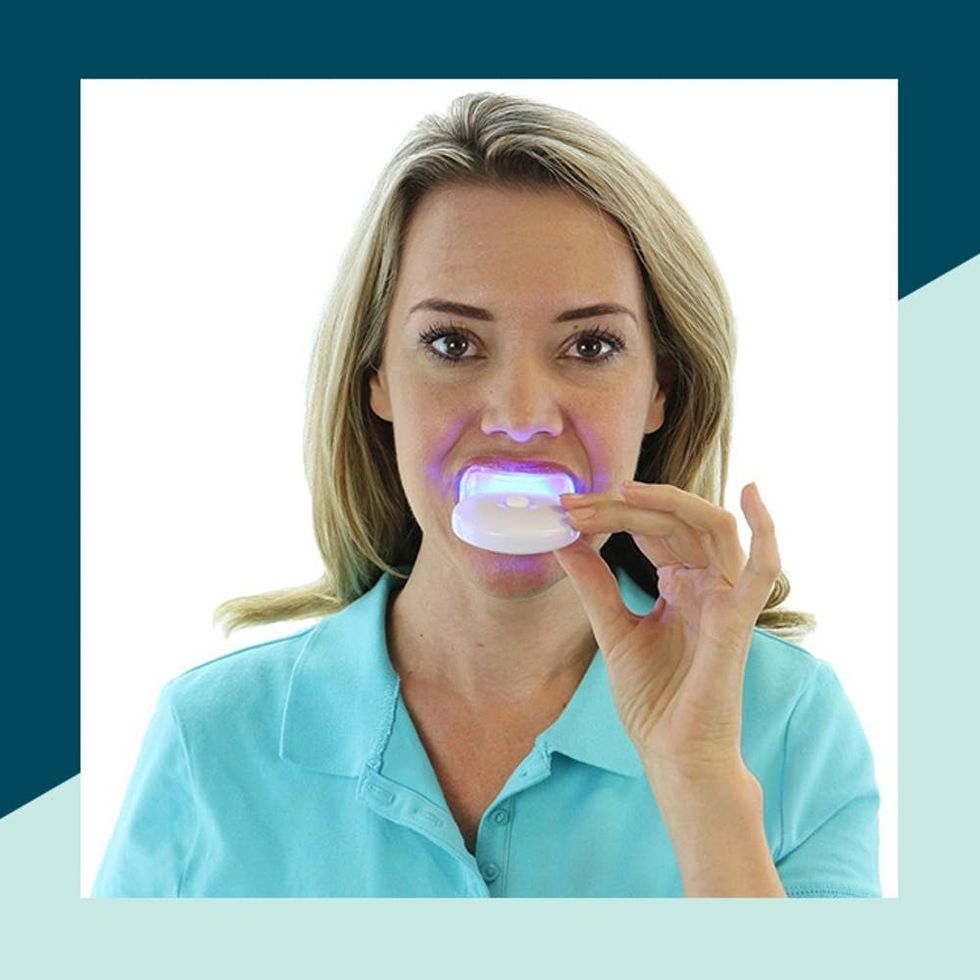 15. AuraGlow Teeth Whitening Kit ($55): Want whiter teeth without the mess of charcoal? This whitening kit includes everything you need for 20 self-serve treatments. It looks like something from an old-school infomercial, but there are hundreds of raving reviews from all kinds of people with sensitive teeth and skeptics. Many claim they saw results after two applications. Some one-star reviews claim the LED light stopped working, but it sounds like the AuraGlow company responds quickly for replacements. So there's that to consider.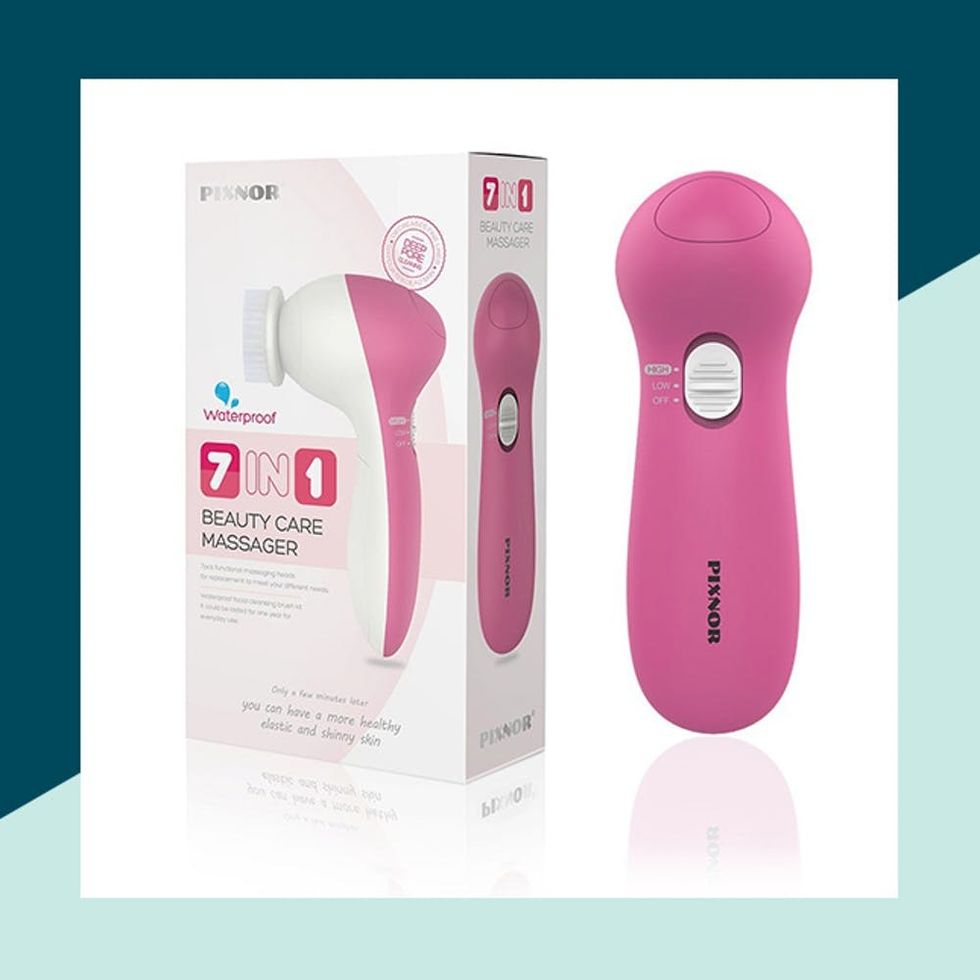 16. PIXNOR P2017 Waterproof Facial Cleansing Brush and Massager ($16): This device is intended to cleanse, remove blackheads, exfoliate, and massage your face. It's small enough to travel with, but some reviewers were disappointed that it doesn't come with a carrying case. Then again, this gadget costs less than $20, so not coming with a carrying case is forgivable. Otherwise, most people love that it comes with seven different brush heads and instructions on the purpose of each attachment. Plus it's water-resistant, so you can bring it in the shower with you.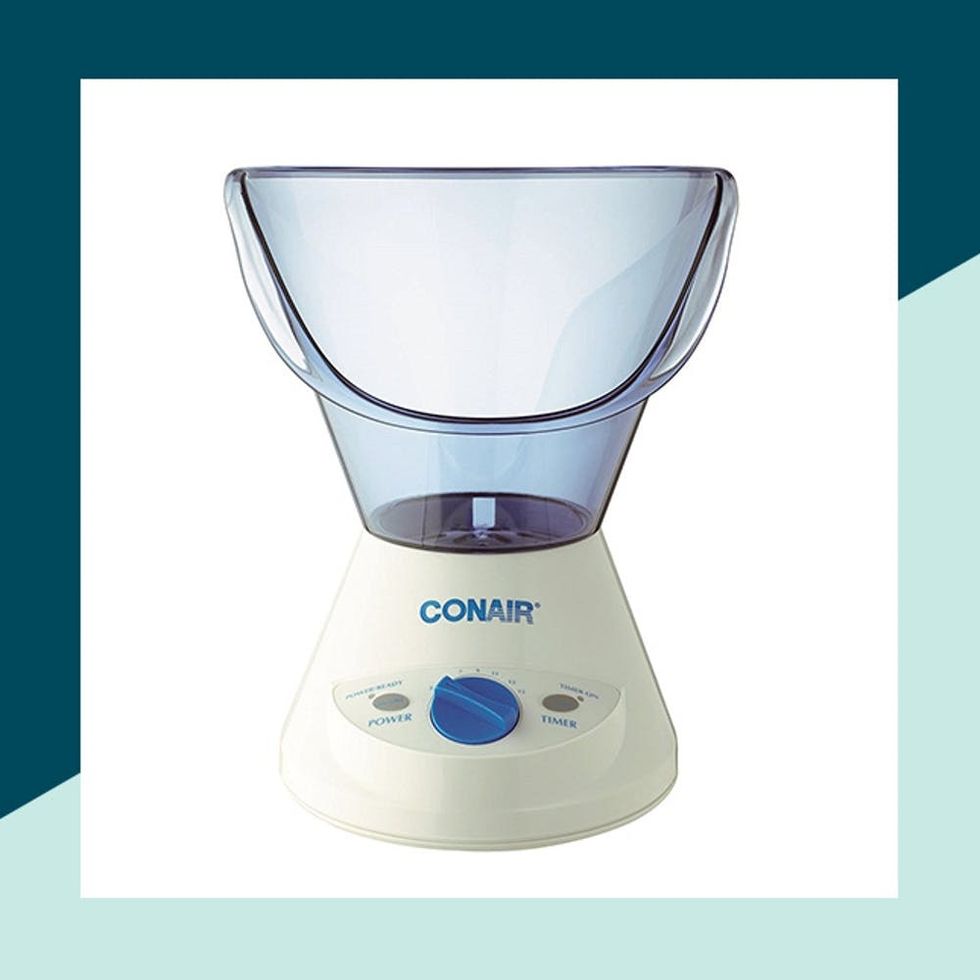 17. Conair Facial Sauna With Timer ($25): Treat yourself to an at-home facial. If this is your first venture to at-home facials, this affordable Conair setup is a good option. Basically, this gadget steams air to open your pores and comes with a cleansing brush to clean dirt and soften your skin. If you're new to giving yourself facials, make sure to read the reviews where some users take you step-by-step through their routine and which products they like to use.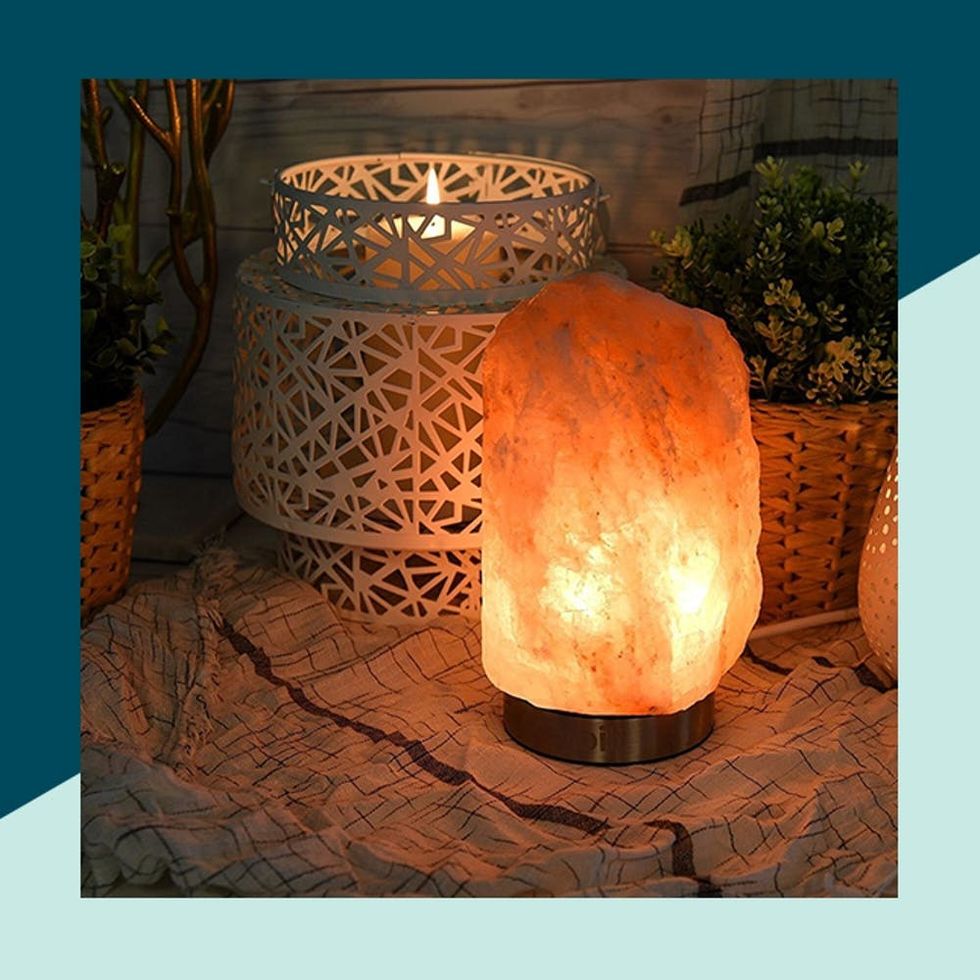 18. Levoit Elora Himalayan Salt Lamp ($80): For someone seeking serenity, be careful shopping for a Himalayan salt lamp on Amazon. It's insane how many options there are. We recommend whittling your options down to the best-sellers, then sort according to size preference and your budget. Levoit's version is about seven pounds in weight, 10 inches high, and prides itself on using premium crystals. One reviewer claims to have three salt lamps in her home, and this model is her favorite due to its dimmable touch switch.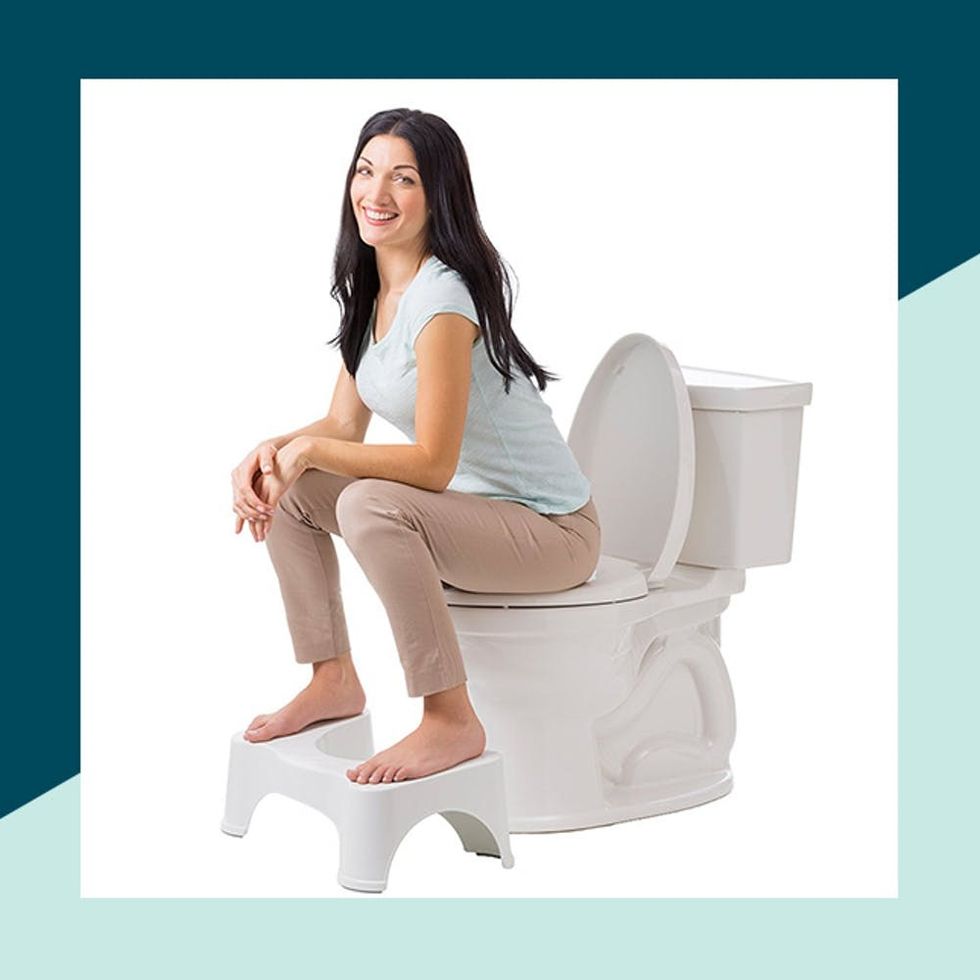 19. Squatty Potty The Original Bathroom Toilet Stool ($25): Can we please talk about colon health? We won't go into too deep of detail, but this seemingly silly contraption actually offers a lot of health benefits. With the Squatty Potty, your Puborectalis muscle is less strained and your colon will hold less toxic buildup. Read the reviews if you want to learn more; however, we must share this amazing poem composed by a happy customer: "Oh Squatty Potty, / You fill me with endless joy, / Yet leave me empty." Priceless.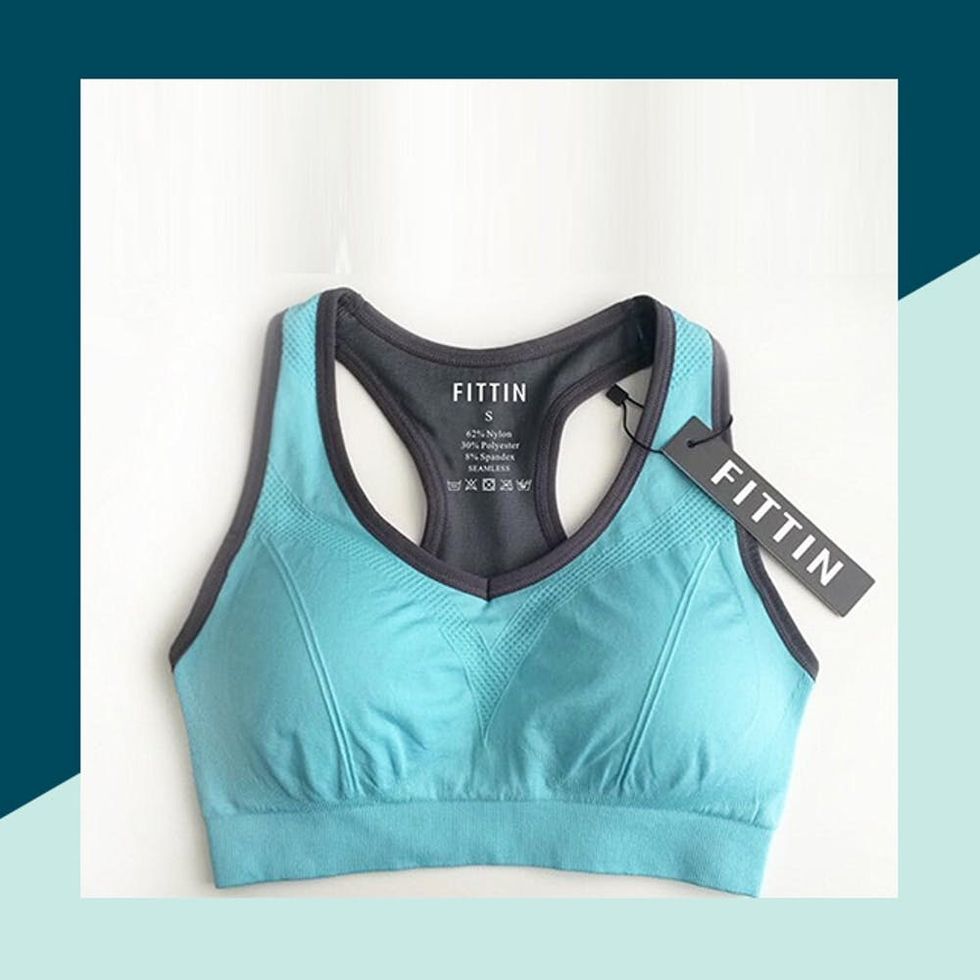 20. FITTIN Racerback Sports Bras ($10+): This is likely the best-selling sports bra on Amazon in recent months. The first pro: It comes in wide range of sizes from A Cup to DD Cup. This bra is wireless, clasp-free, comes in a racerback style, and has removable padding. Many large-breasted women submitted raving reviews on Amazon and offer detailed tips for sizing. Do keep in mind that this bra is intended for medium-impact, so if you're a large-breasted woman shopping for a bra to run in, this might not be your best bet. However, if your daily workout includes weight-lifting, yoga, or any other medium-impact activities, this is your pick.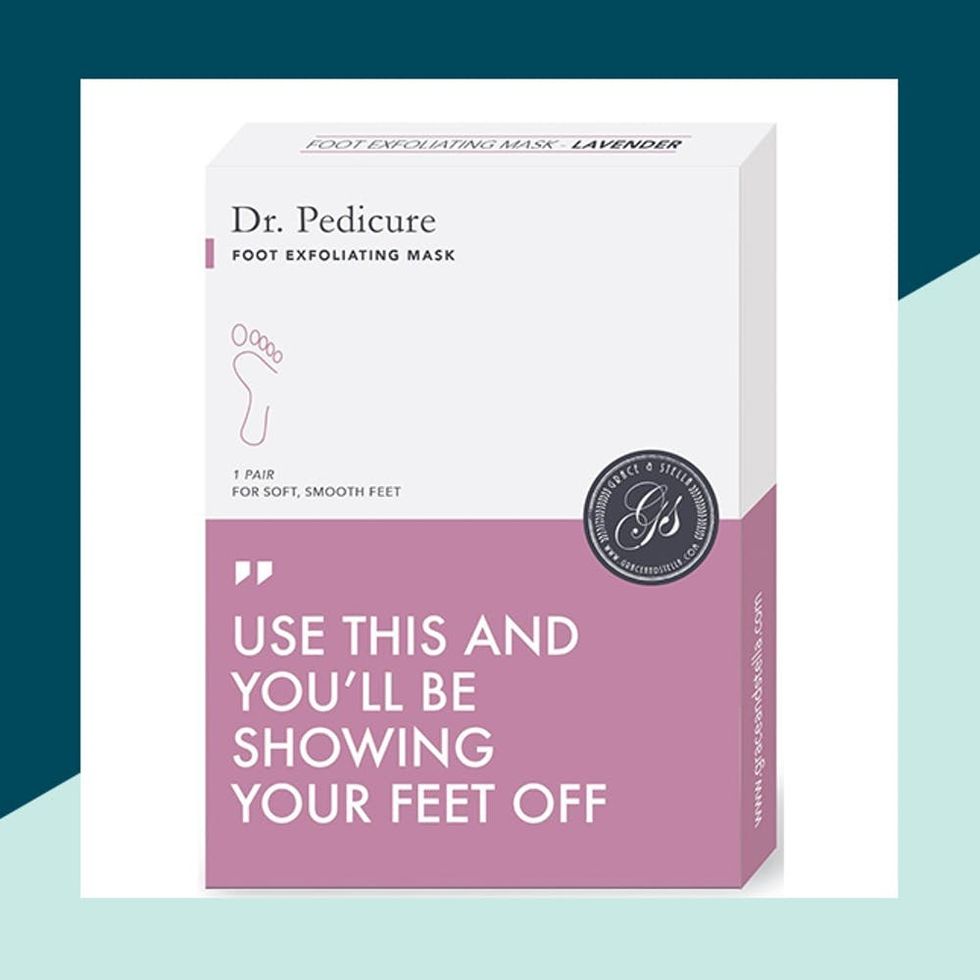 21. Dr. Pedicure Foot Exfoliation Peeling Mask ($13): Perhaps you've made ambitious travel plans this year, and you may forget how much traveling requires you to be on your feet. After spending a week hiking the islands of Hawaii, your feet will need some love. This pedicure kit has hundreds of five-star reviews, and there are many photos uploaded of users' skin peeling from their feet, which apparently proves that this kit works. Gross, yet intriguing.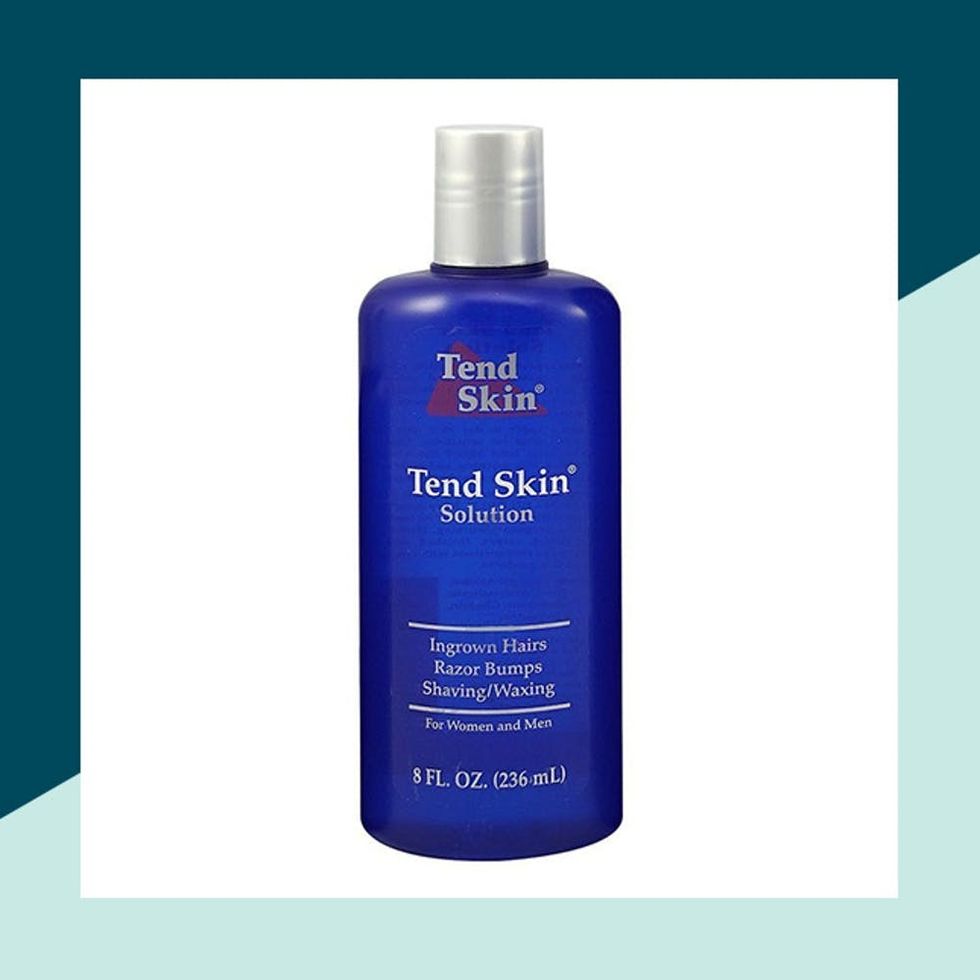 22. Tend Skin Solution For Unsightly Razor Bumps ($22): Planning on spending more time in a swimsuit this year? This Amazon best-seller is your new best friend. Reviewers say it is the solution to unwanted ingrown hairs after shaving or waxing.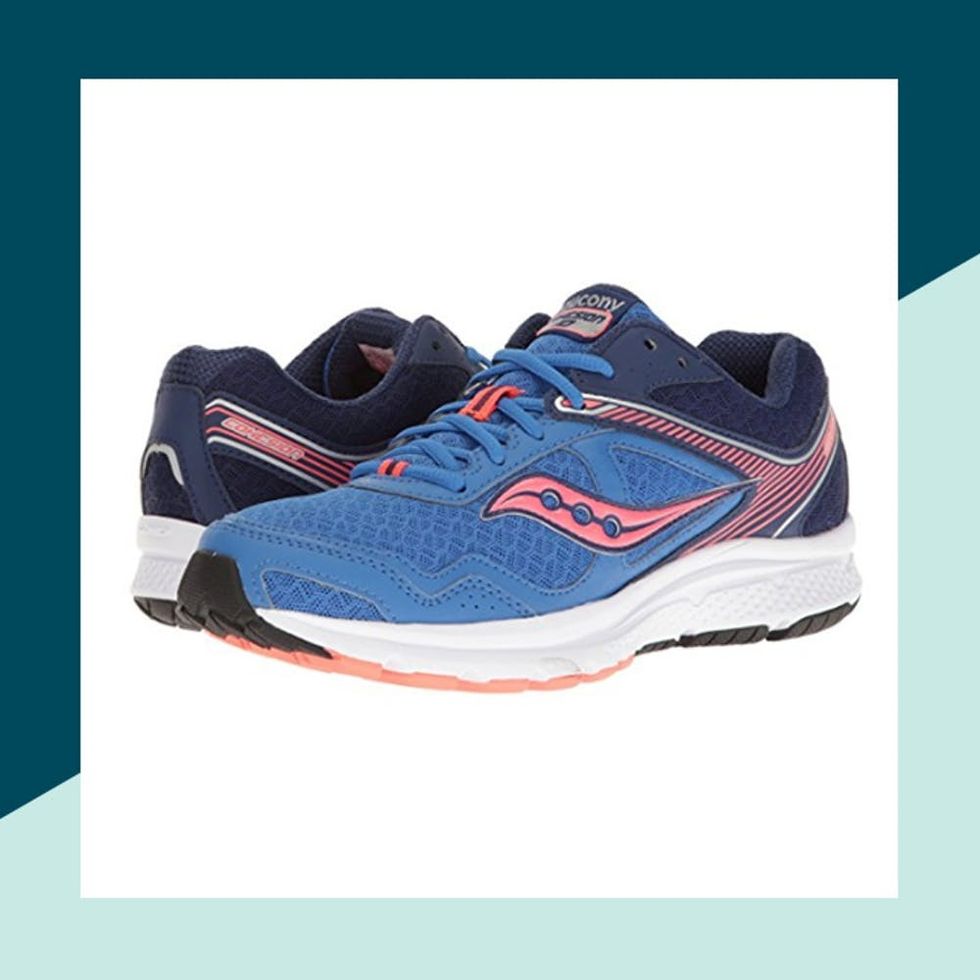 23. Saucony Women's Cohesion 10 Running Shoe ($60): Looking for new walking shoes? Survey says to size up half a size and you'll be a happy camper with this sweet pair of Saucony shoes for extended walks, hikes, or if you're looking for extra support in your everyday strides.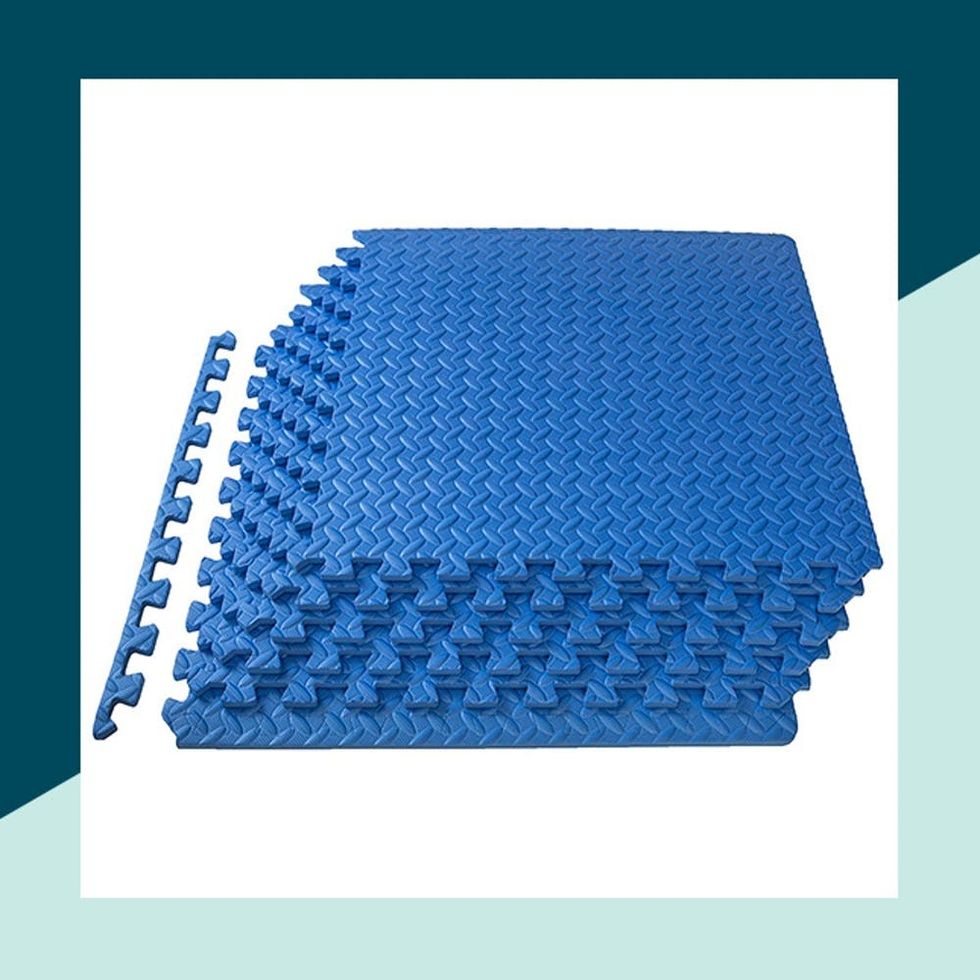 24. ProSource Puzzle Exercise Mat ($21): Six-pack abs don't grow overnight, but they are a lot more obtainable if you have the means of doing your ab workouts at home. This set of exercise mats makes push-ups, planks, squats, and doing the Chaturanga a lot easier on your knees and wrists.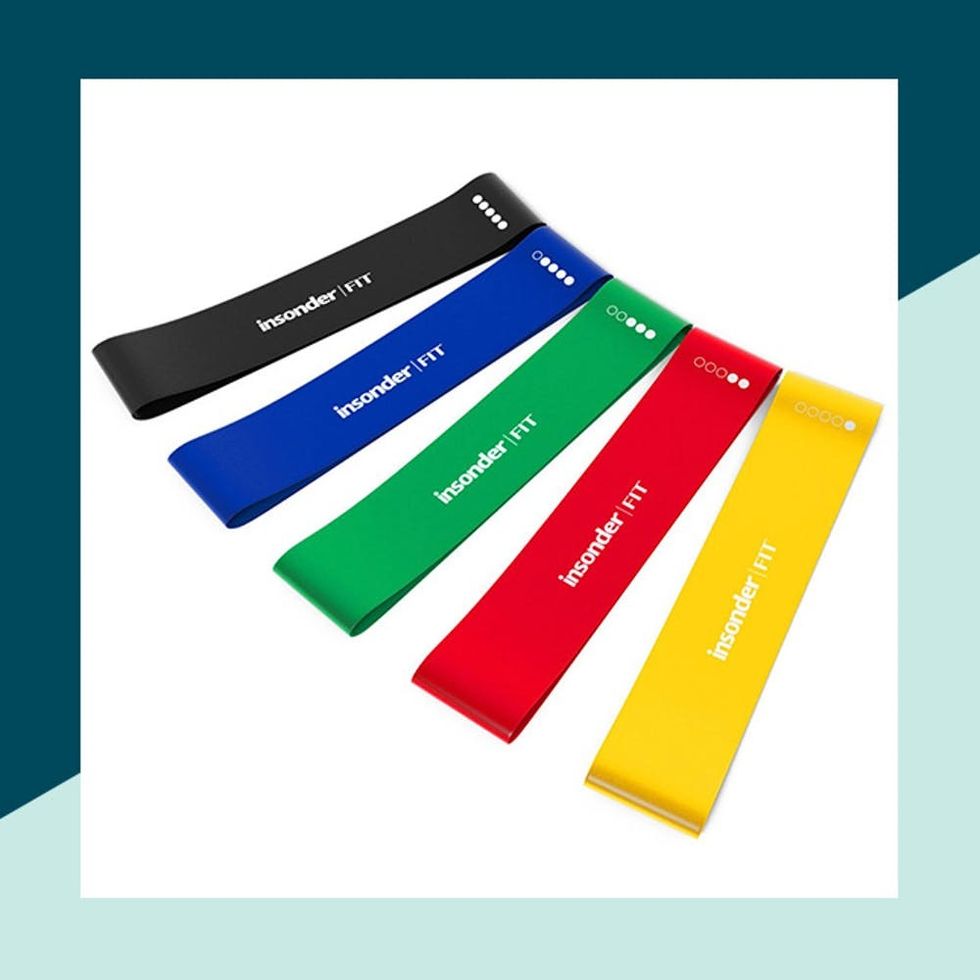 25. Resistance Bands Set Exercise Bands ($10): For only 10 buckaroos, you get a stretchy gadget that will become your new workout BFF. Your resistance band is like the girl in your workout class telling you to push, push, push. The band makes every exercise harder, which basically counts for double. This four-star resistance band is best suited for beginners. Experienced fitness gurus should proceed with caution; many reviewers claim that the material is too thin. So if you've got super strength, consider investing in a high-performance resistance band.
What healthy habit are you eager to adopt in 2018? Let us know @BritandCo.
Brit + Co may at times use affiliate links to promote products sold by others, but always offers genuine editorial recommendations.
Erin Browner
Erin is an editor at Brit + Co. She's also a cat mom who loves to get weird in San Francisco.
Health