How to Open Your Door From Your Phone
May 31, 2013
Just a couple weeks ago we swooned over Kevo, months ago we were all about Lockitron, and now there's a whole new keyless locking system on the block: Meet August.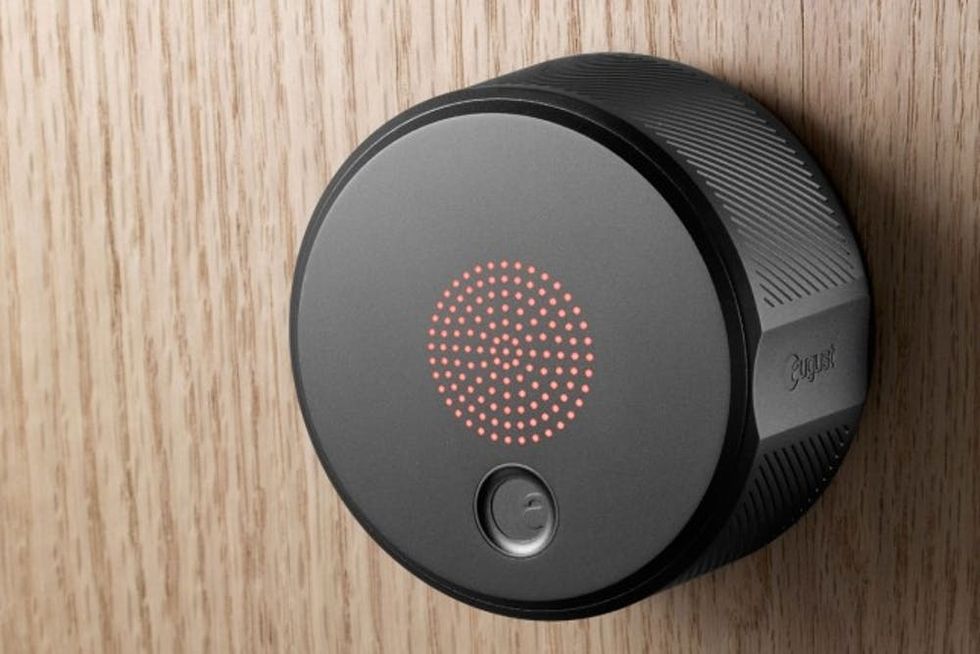 ---
The August Smart Lock is a secure, simple, and social way to manage your front door. It's a lock that fits right onto any existing deadbolt, and is controlled from your phone. Yep, you can open your home using just your smartphone or computer, even if you're traveling!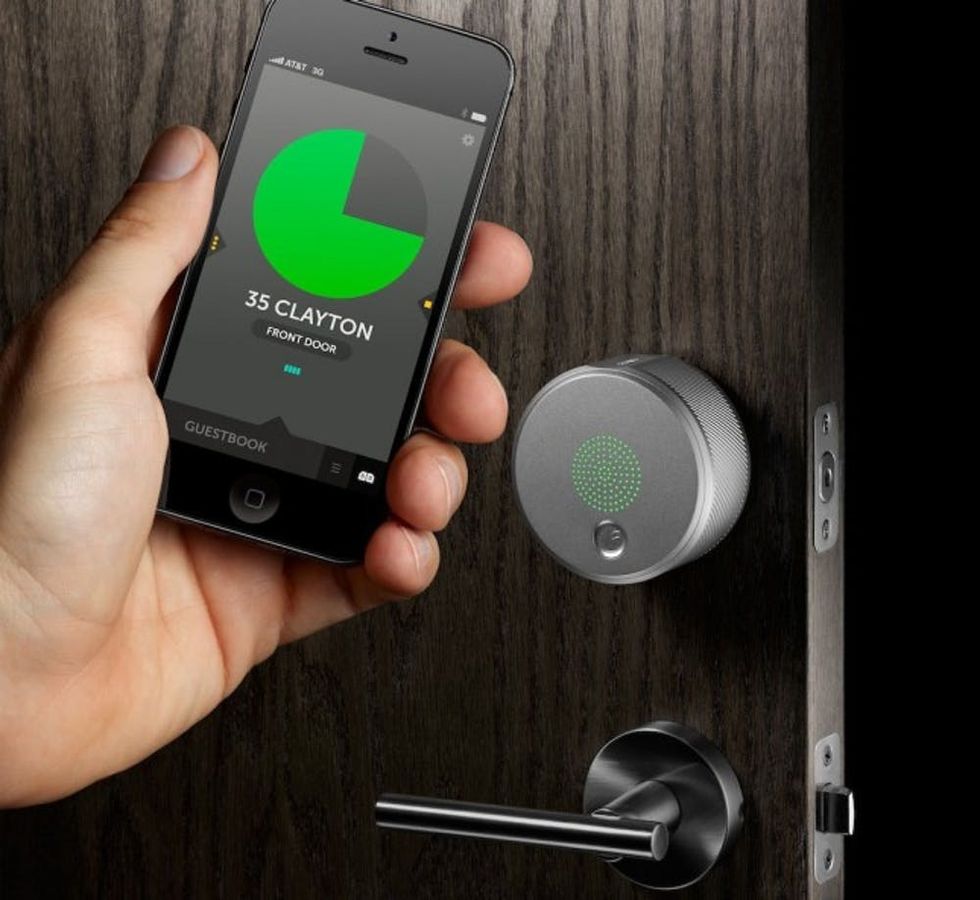 Though at first keyless technology seems a little worrisome or hackable, it is actually way more secure than keys that can easily get lost or codes that can be copied.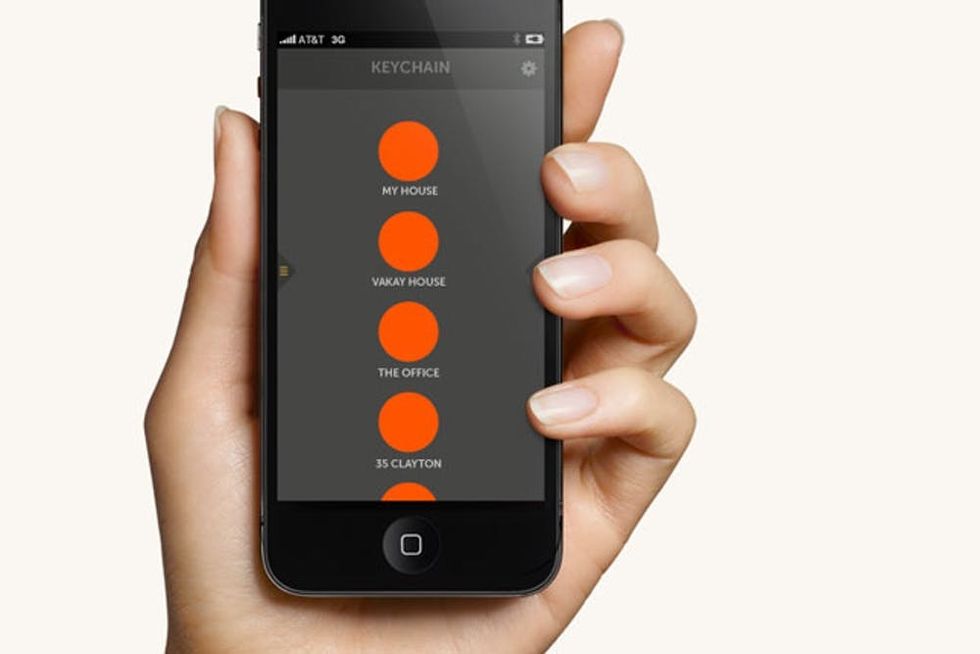 You can see a log of everyone who's entered and exited your home, and you can control how long people have access to your house. For example, if your cleaning person always comes on Tuesdays at 1pm, you can allow that person in at that specific time each week.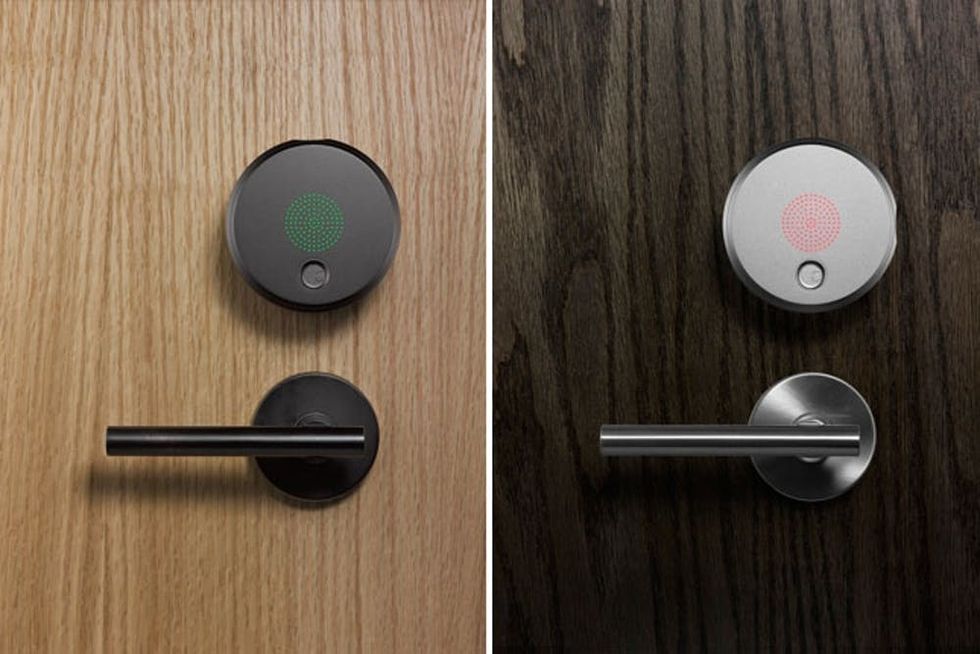 Like Kevo, August has an Auto-Unlock feature, meaning the lock senses your approach and magically unlocks your door for you, so you don't even have to reach for your phone.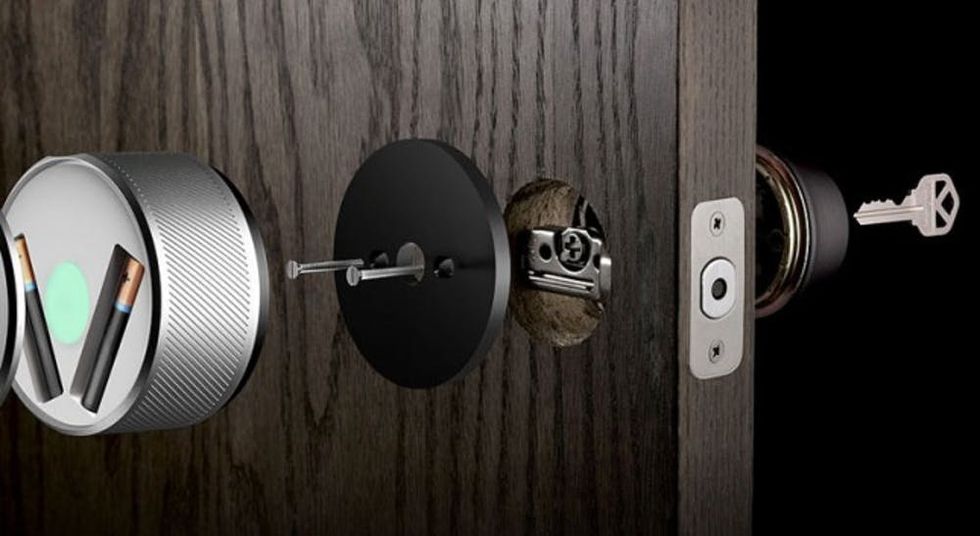 Designed by Jambox designer Yves Behar (you know we love our Jambox), August boasts a sleek, minimalist aesthetic that looks like the perfect mix of modern and futuristic. We really love that it fits over any deadbolt, making installation take as little as 10 minute!
But August isn't the only keyless smart lock! There are several others on the market that may fit the bill (er, um, your door) just as well. Take Kevo, for instance.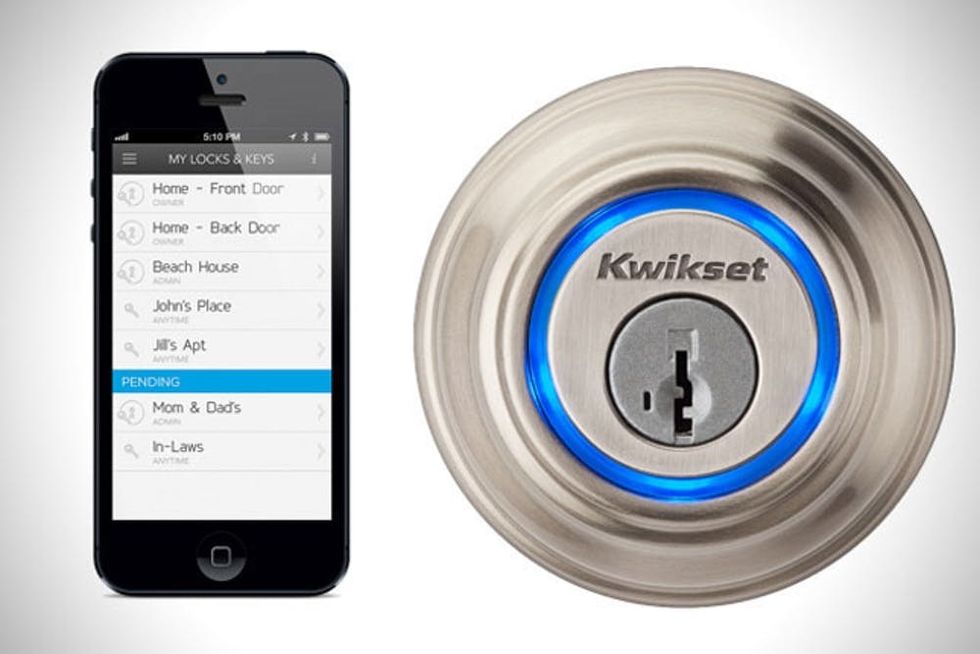 Kevo turns your iPhone into a simple digital key, powered by Bluetooth. You pair your Kevo lock with your phone so that they know each other, via Bluetooth. A ring around the lock lights up blue when it senses you approaching, and turns to green once you've touched the lock and unlocked your door. Keyless entry and a miniature light show? Allllright!
The system also boasts passive monitoring capability, meaning it's smart enough to know if you're inside or outside your house, preventing others from following you and trying to unlock your door once you're inside. For friends and family, you can easily give people access to your home via the app, even for a designated period of time. Read more about Kevo here.
And before Kevo was Lockitron!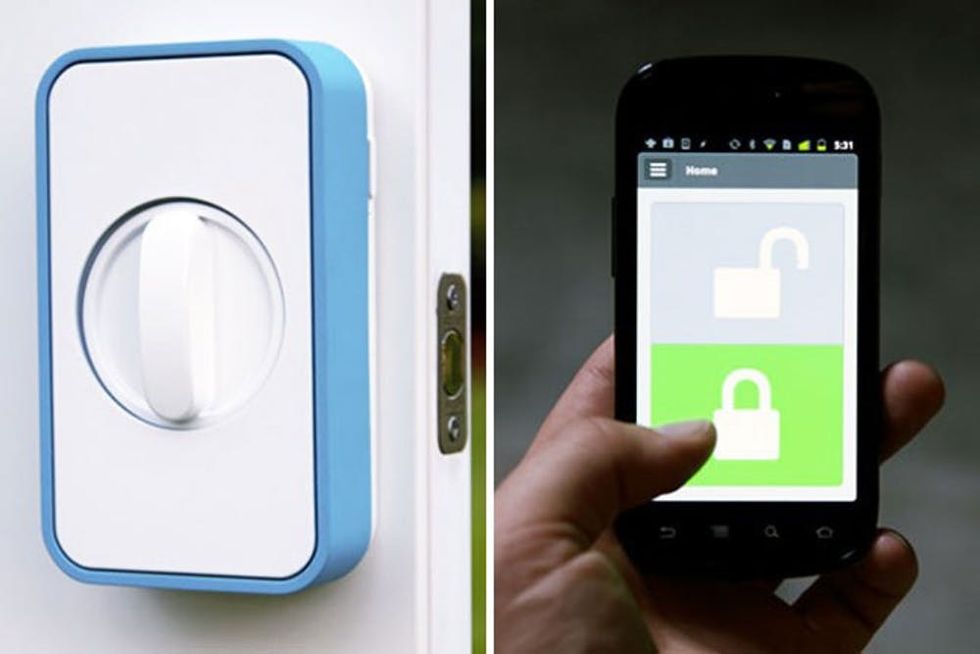 Last fall, we gushed over Lockitron, a wireless, keyless locking system that can be installed over an existing lock. The difference with Lockitron is that you can unlock your door no matter where you are. If a friend shows up at your house and you're still at work, you can unlock your door from your phone or even via text. You can even give friends access to your home so that they can unlock the door through the app.Read more about Lockitron here.
What do you think about keyless entry? What about the trend towards the automated home in general? Share your thoughts in the comments below.
Anjelika Temple
As Chief Creative Officer and Founding Partner at Brit + Co, Anjelika Temple brings her voracious consumption of all things creative and colorful to DIY projects, geeky gadgetry finds and more. When she's not DIY-ing her heart out, you'll find her throwing dinner parties with friends or adventuring with her husband David, their daughter Anokhi, and their silly dog Turkey.
Tech