This Is Not Your Grandma's Baked Alaska
Aug 05, 2015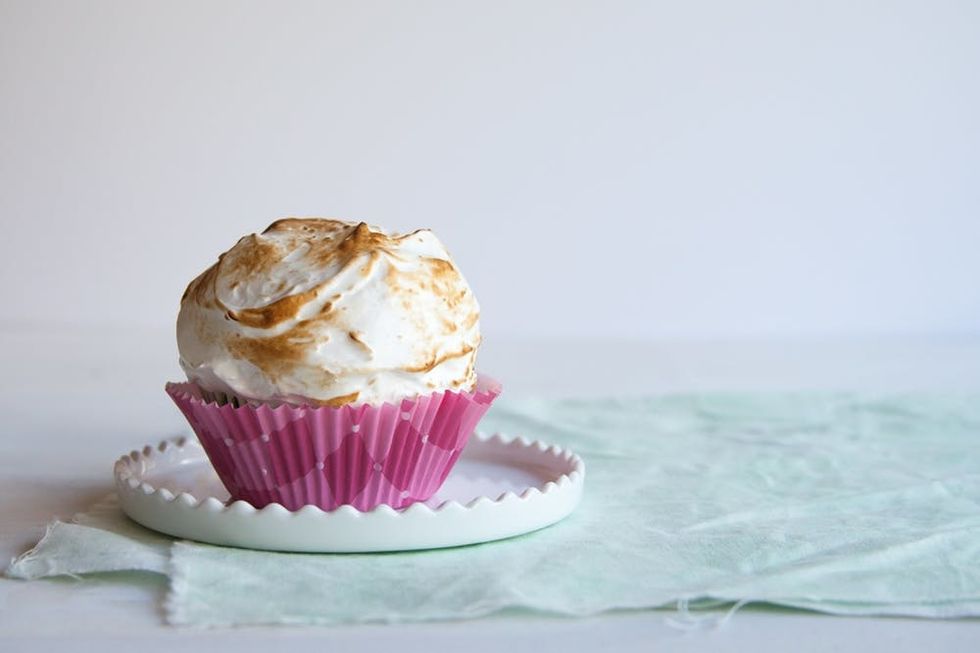 ---
What better way to impress your guests than with a bit of fire and ice? This modern, mini version of the incendiary classic is perfect for your next summer event. And if you ask us, any excuse to bust out the kitchen torch is a good one. These individual Baked Alaskas have all the best qualities of their namesake — cake, ice cream and toasted meringue — all wrapped up in a personal-sized package. There are tons of unique ways to flambé and torch your dessert, but using a cupcake as the base makes these Mini Baked Alaskas the next big thing.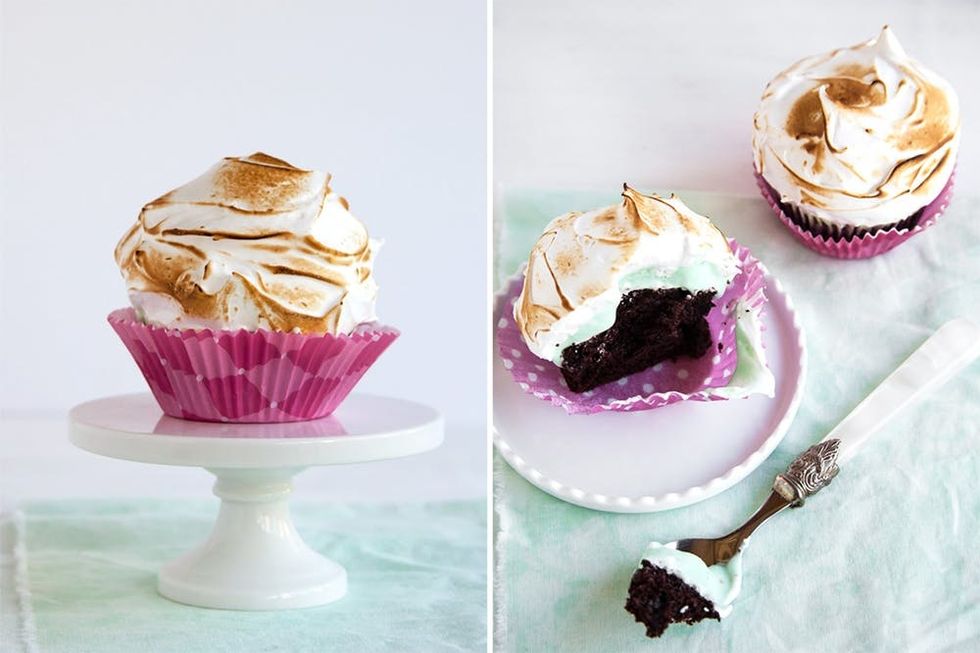 For this version, we used a classic chocolate cupcake topped with mint chip ice cream. To customize your own, use whatever flavor of cupcake you'd like and your favorite ice cream before topping with the meringue frosting. For the cupcakes, feel free to use your favorite recipe and bake them from scratch, make them from a box, buy them from the grocery store or order some plain ones from a local bakery.
Ingredients:
makes 8 cupcakes

– 1 pint ice cream
– 8 pre-made cupcakes
– 3 egg whites
– 3/4 cup granulated sugar
– 1/4 teaspoon cream of tartar
– 1 teaspoon vanilla extract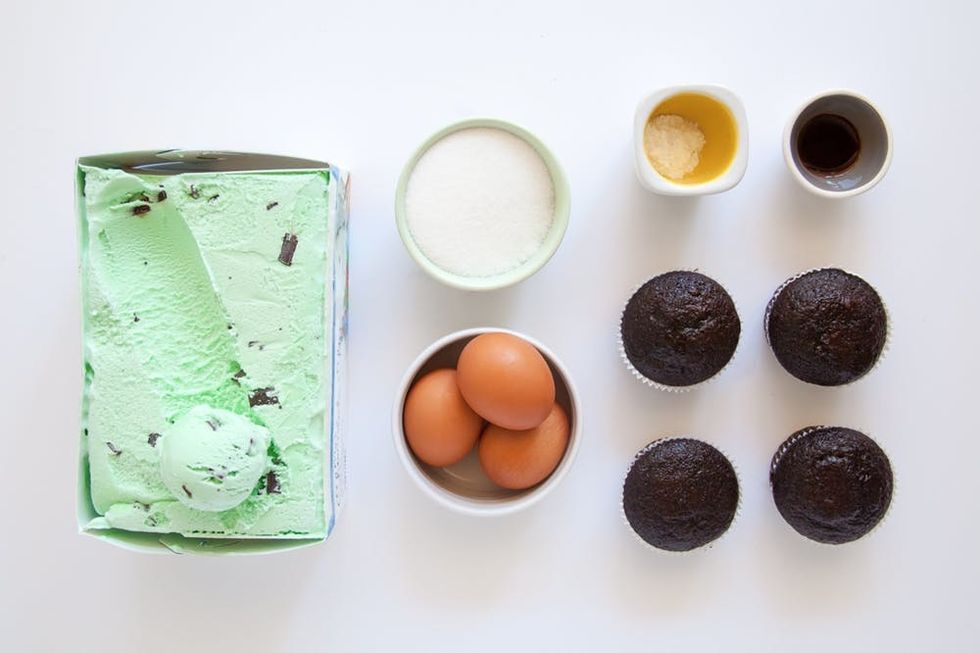 Note! Do not torch the meringue with the cupcake sitting in an additional liner (as shown) or the paper liner may catch fire.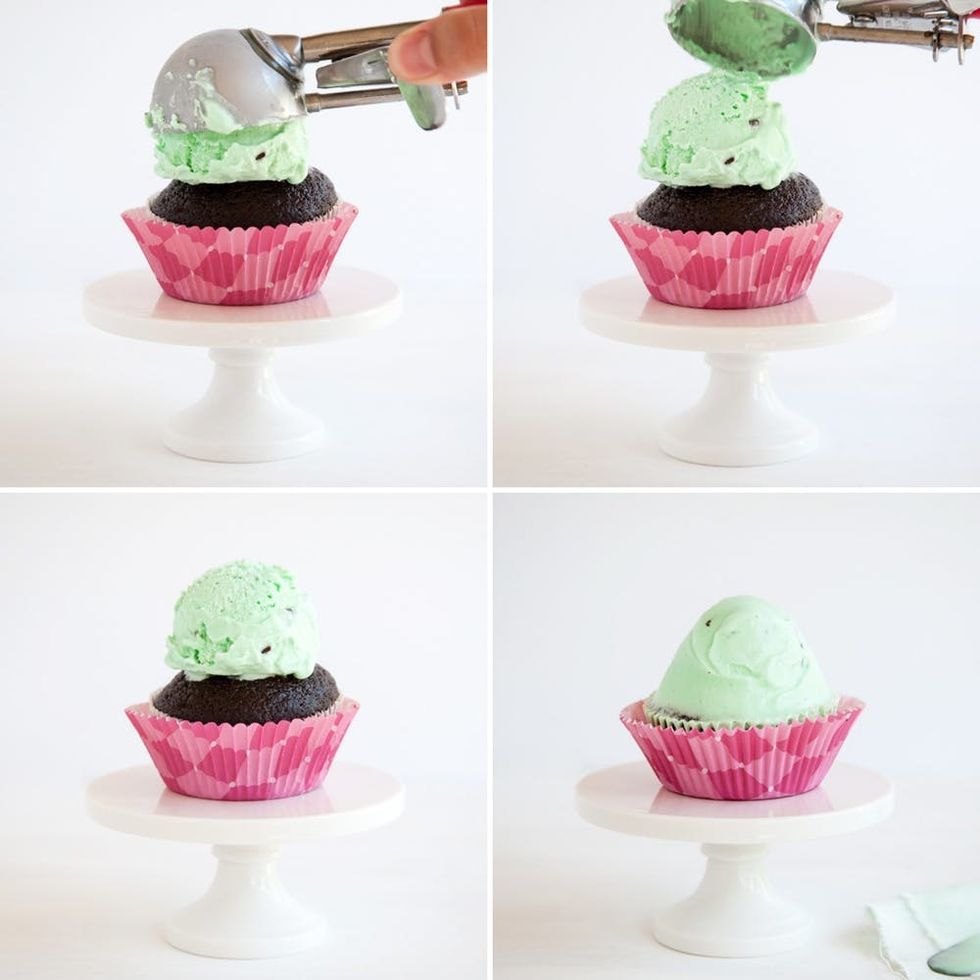 Place a scoop of ice cream on top of each cupcake. Use a metal spatula or the back of a spoon to smooth out the ice cream and adhere it securely to the top of the cupcake. Place all of the cupcakes in the freezer to set, about 30 to 60 minutes. Pro Tip: The ice cream may be pre-scooped and frozen for longer. Wrap the ice cream-topped cupcakes with plastic wrap if freezing for longer than 60 minutes.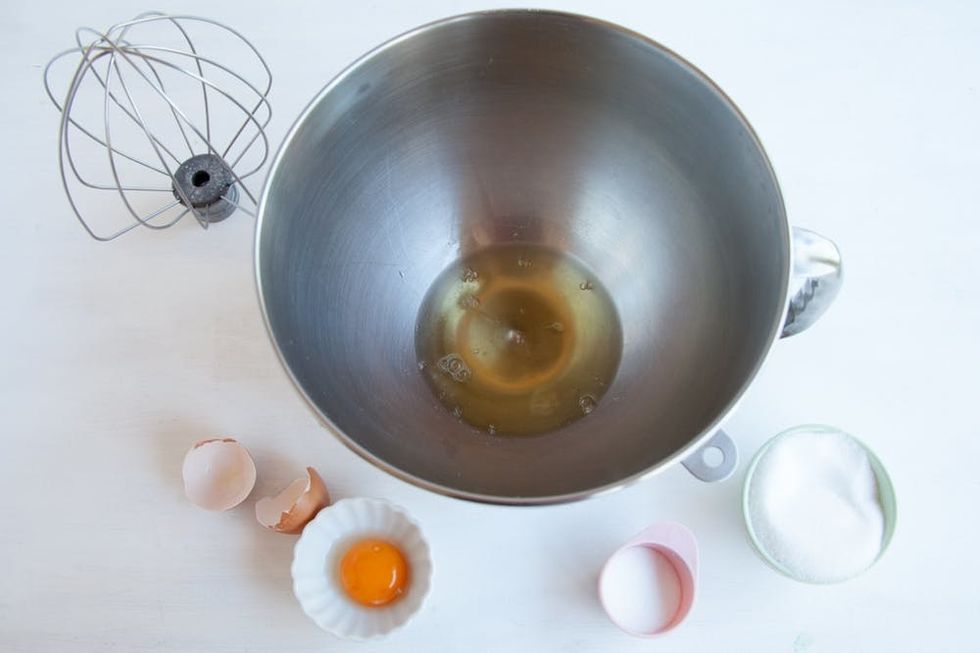 In the bowl of an electric mixer, place the egg whites.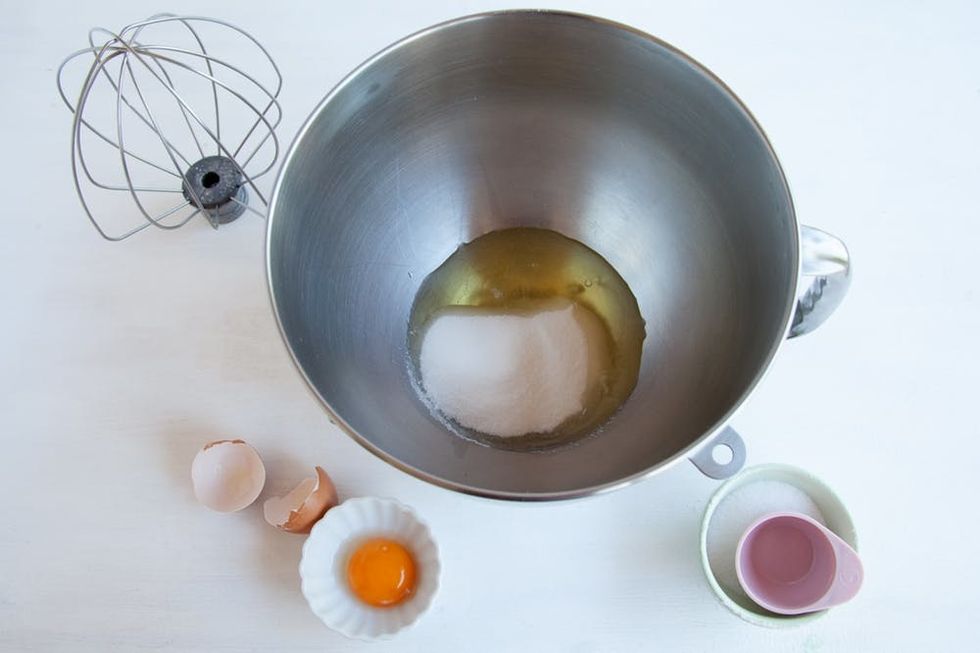 Add in the sugar.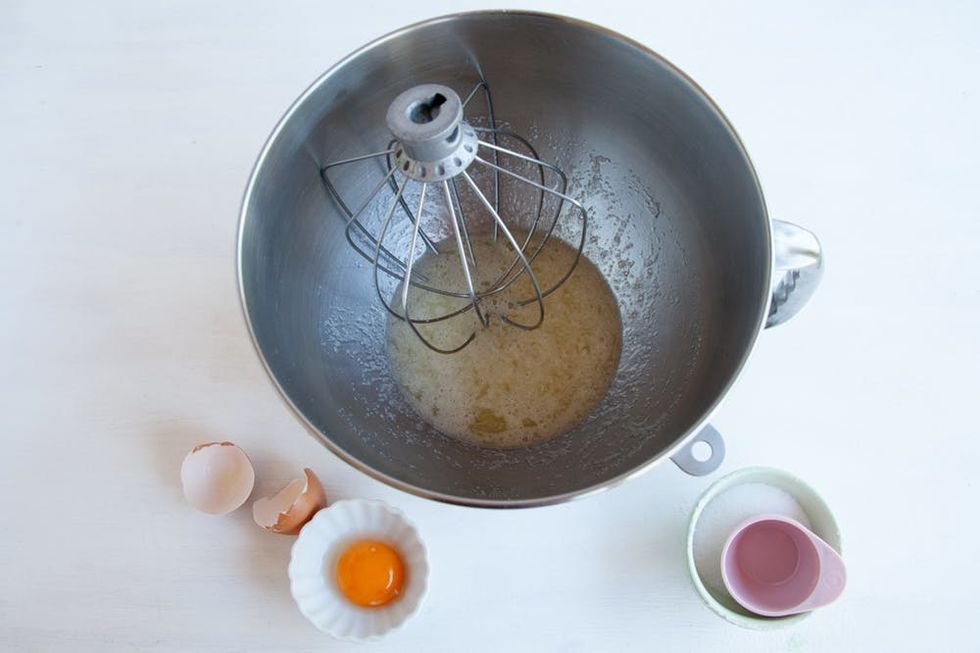 Whisk to combine.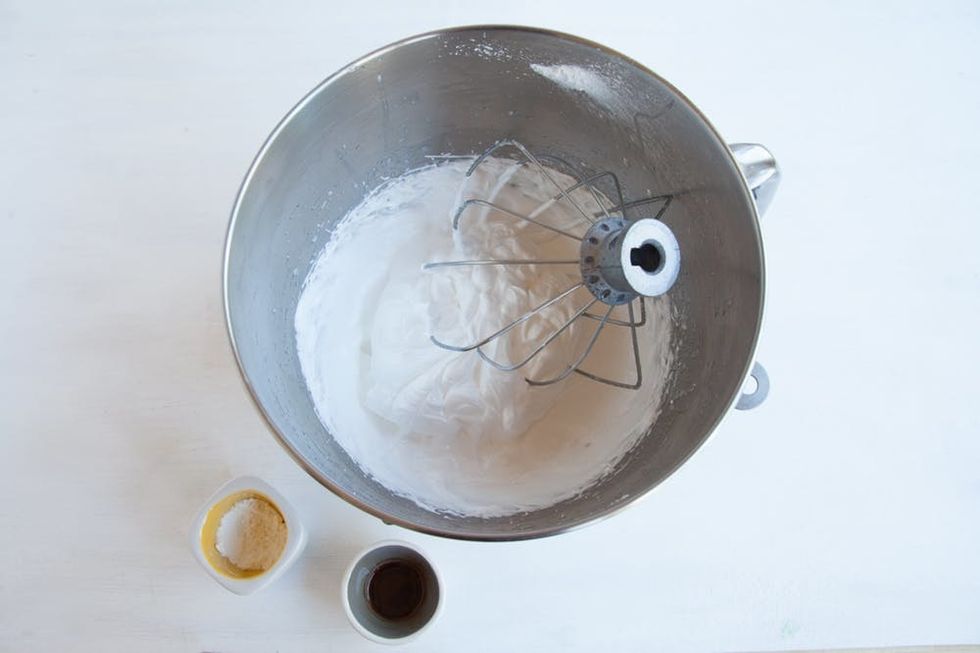 After heating the egg mixture to 155 degrees over a double-boiler, beat on high until soft peaks begin to form. Add in the cream of tartar and vanilla extract.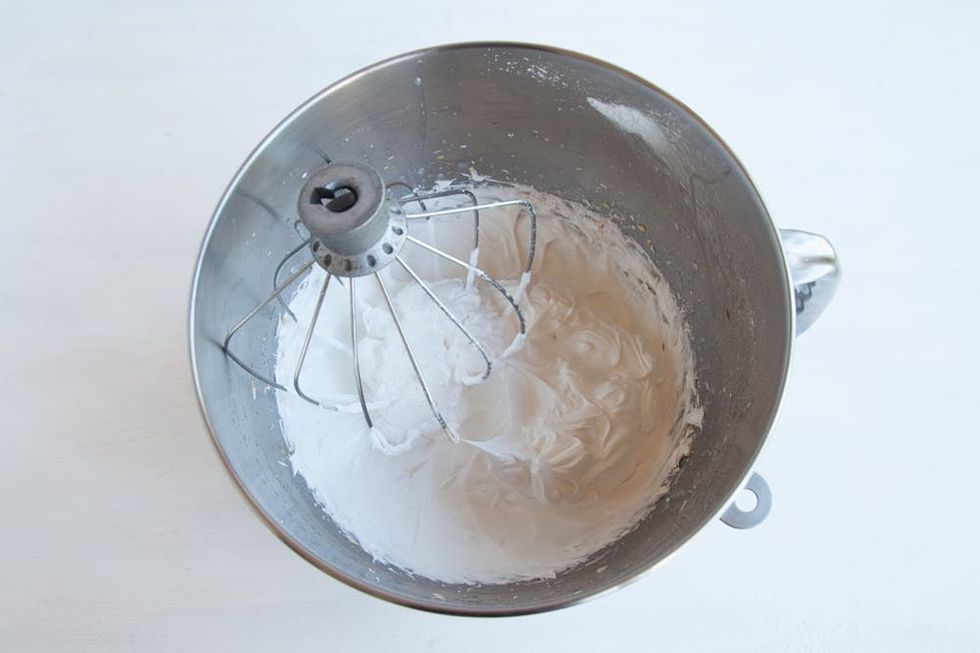 Continue to mix until medium-stiff peaks form. The outside of the mixing bowl should return back to room temperature when done, about six to eight minutes.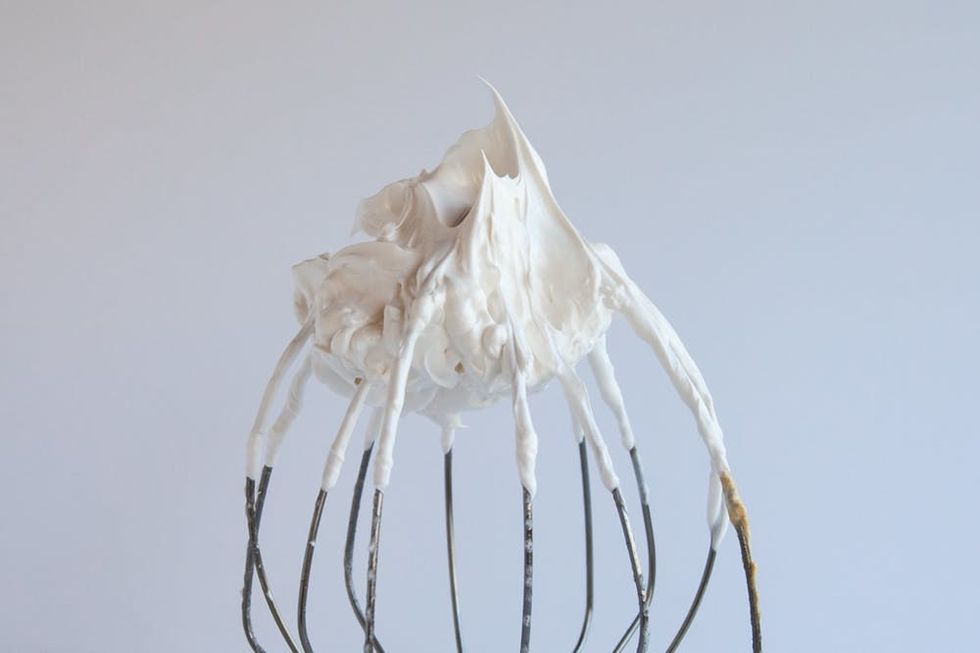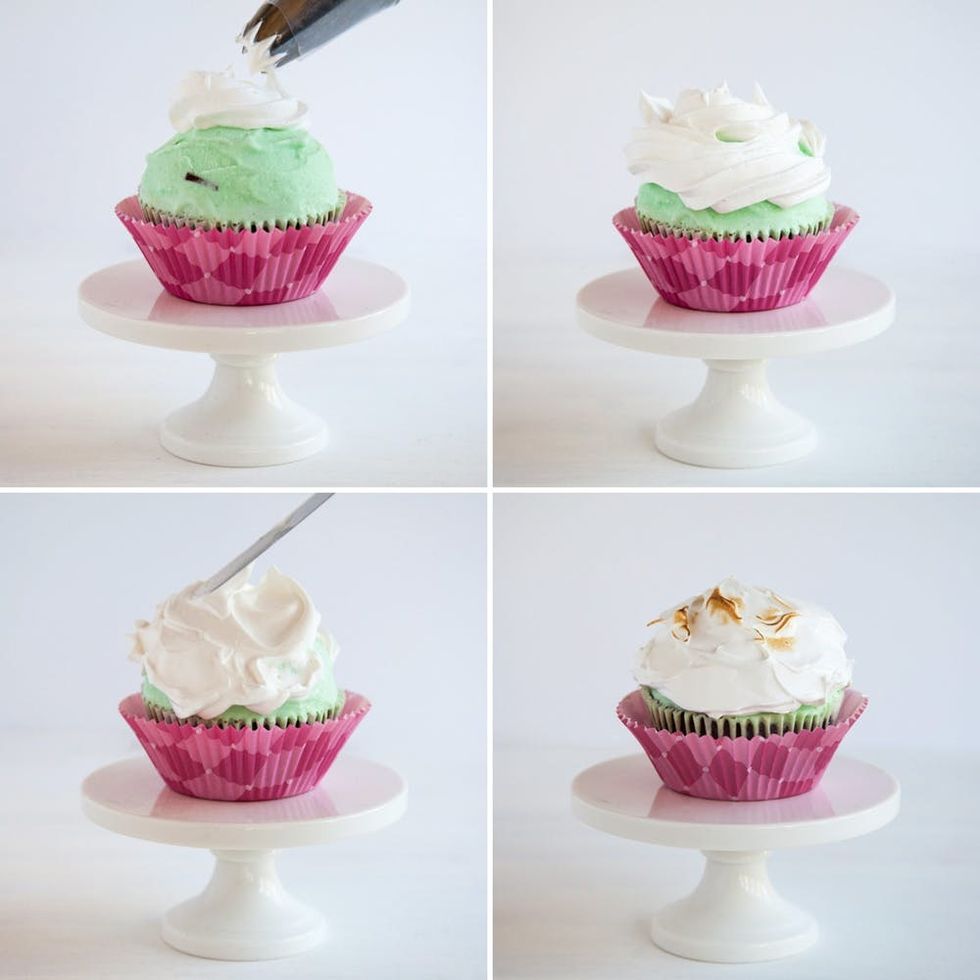 Place the meringue in a piping bag fitted with a medium star tip. Using a piping bag to apply the meringue makes things quicker and cleaner, but feel free to forge ahead if you only have a spatula or spoon.
Working with one cupcake at a time, pipe the meringue on top of the ice cream. Use a metal spatula to spread out the meringue, being sure that all of the ice cream is covered. Return the cupcake to the freezer and repeat. Let all of the cupcakes set for an additional 30 to 60 minutes.
Once set, lightly toast each cupcake with a kitchen torch. When torching, be sure not to keep the flame in one spot for too long. Try keeping the flame about six to eight inches away from the meringue until you find an appropriate distance and flame length that works for you. Pro Tip: Instead of using a kitchen torch, try placing the cupcakes on a baking sheet and bake in a 500 degree oven until lightly toasted (this should only take a few minutes).
Do not torch cupcakes while they are sitting in an additional cupcake liner. Once complete, pop your finished cupcake in a festive wrapper.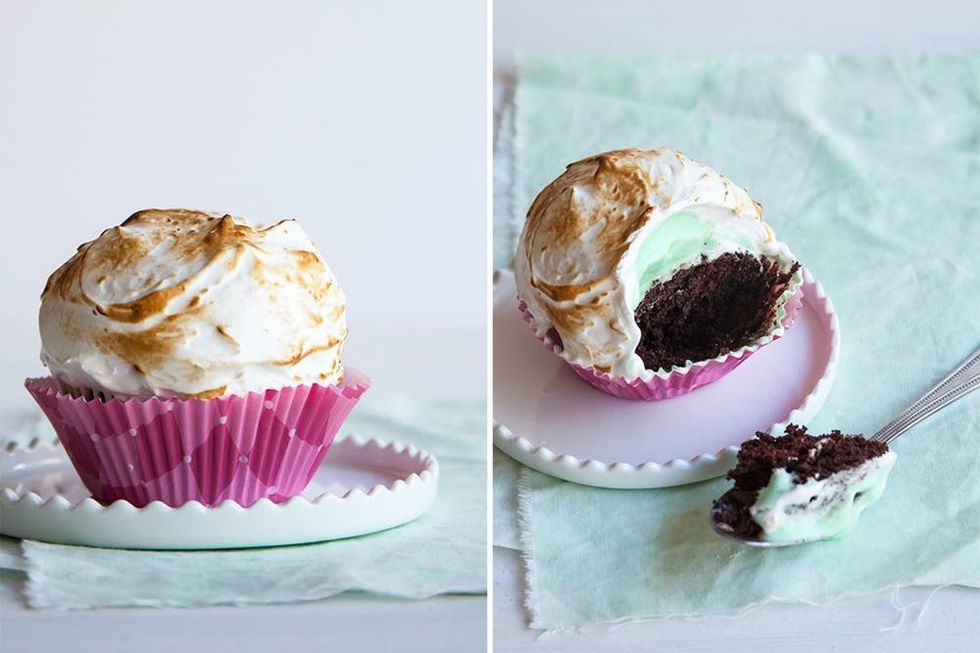 What flavor cupcake and ice cream would you use to make these treats? Let us know in the comments!