17 Toys at Walmart Every Kid Will Want This Holiday
Nov 20, 2018
It's time to make your lists and check them twice, moms and dads. The holidays are fast approaching, which means your kids will probably be going gaga for this year's hottest toys. The good news? You can get the best and most entertaining toys online or in-store at your friendly, neighborhood Walmart. Not only does the retail chain offer some of the most affordable prices around, but they also carry the toys that are at the top of your kids' wishlist from brands that you love, like Hot Wheels, Playmobil, Lego, and Barbie too. Check out some of the top toys you can find at Walmart — hurry before the frantic holiday shopping season is in full swing.
---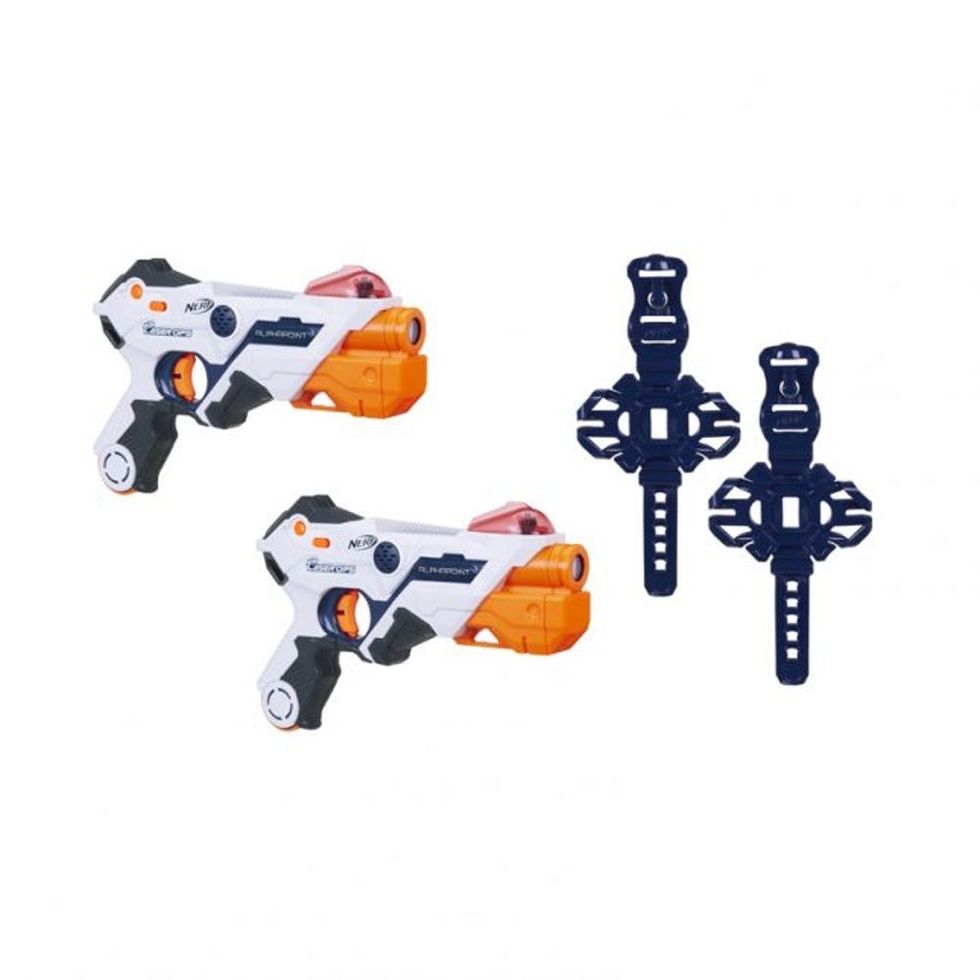 1. Nerf Laser Ops Alphapoint Pro 2-pack ($40): Kids, to your battle stations! This set of two laser tag blasters gives your kids and their friends hours of fun. Each blaster comes with unlimited ammo, light and sound effects, a quick reload button, and an IR beam that allows players to tag from over 225 feet away.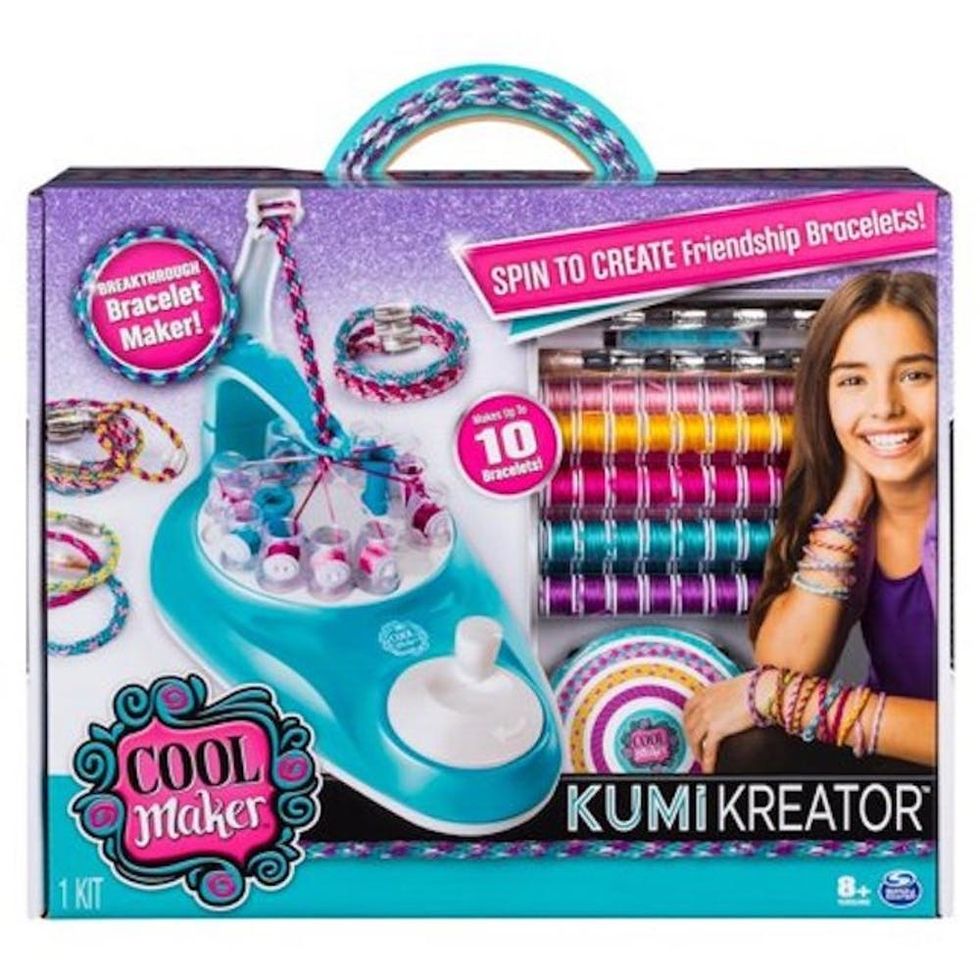 2. Cool Maker KumiKreator Friendship Bracelet Maker ($30): Creative kids can spend days braiding and knotting their own friendship bracelet creations with this totally rad, easy-to-use bracelet maker. Each DIY kit comes with 88 spools of string and can make up to 10 unique bracelets.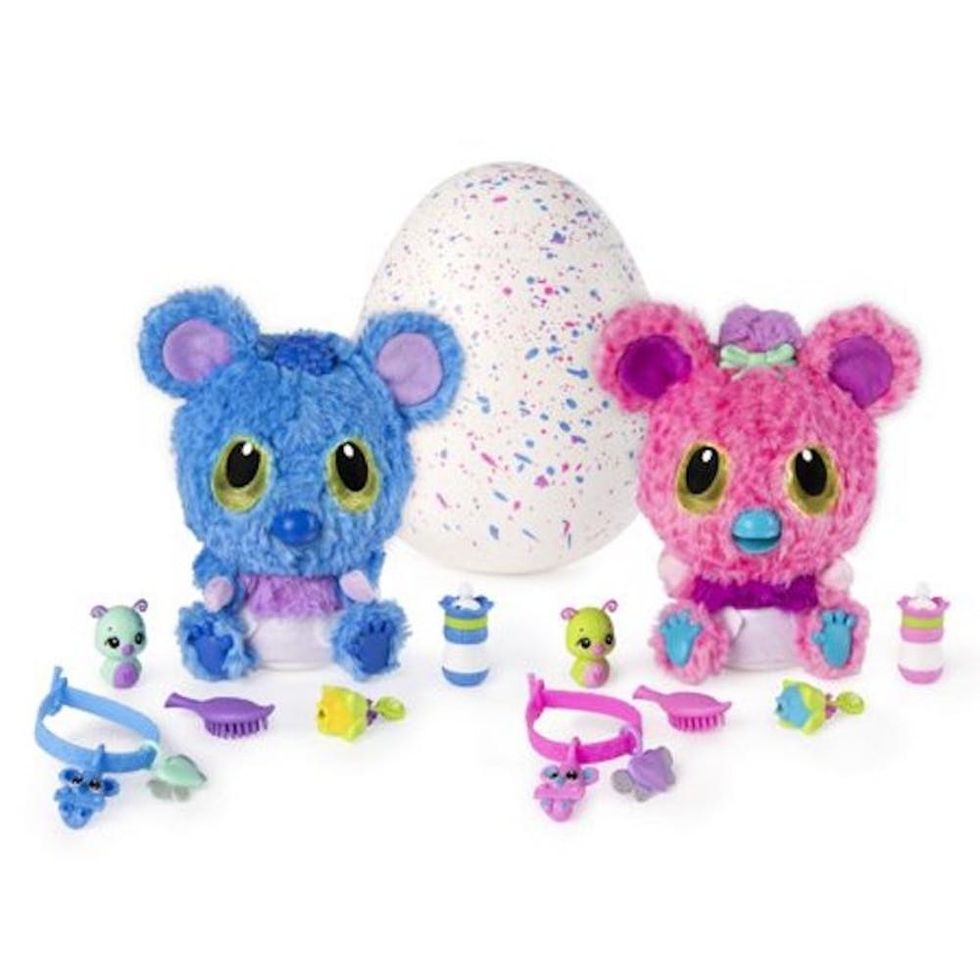 3. Hatchimal Hatchibabies ($55): These cuddly creatures come in speckled eggs, so you don't know which one you're going to get! You can hatch either a girl or boy Hatchimal baby by placing the egg on a surface, and then rocking it back and forth until it's ready to hatch. Each HatchiBaby comes with a high chair, baby bottle, rattle, hairbrush, and cuddle buddy.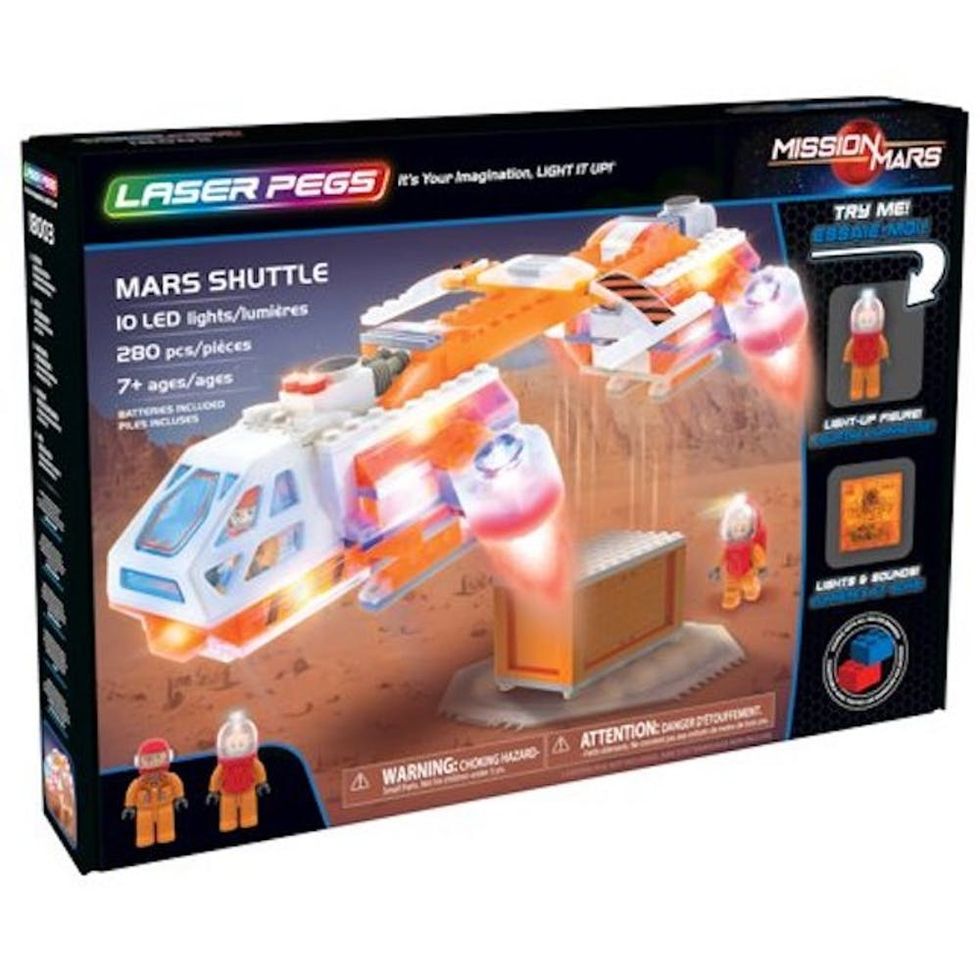 4. Laser Pegs Mars Shuttle ($17+): Your child can pretend they're on a mission to Mars with this incredible shuttle building set that comes with flashing, colorful LED lights, astronaut mini-figures, a motion-activated blast off sound module, four light-up booster engines, a working cockpit, toolkit, and decal stickers.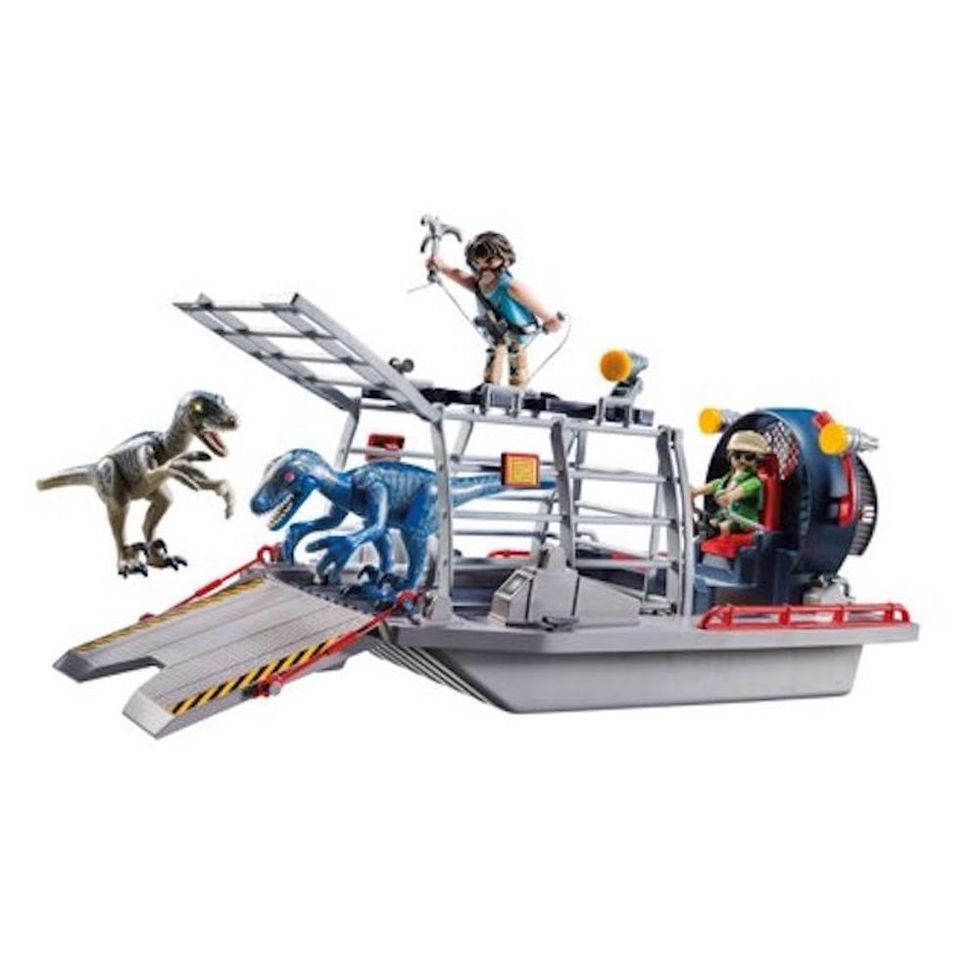 5. Playmobil Explorers Enemy Airboat with Raptor ($35): Watch out! These mini-figures snap up dinos on their airboat and whisk them away to their base. This set comes with two figures, two dinosaurs, removable cage, grappling hook, and a gas can. Plus, you can upgrade it to float with an underwater motor, sold separately.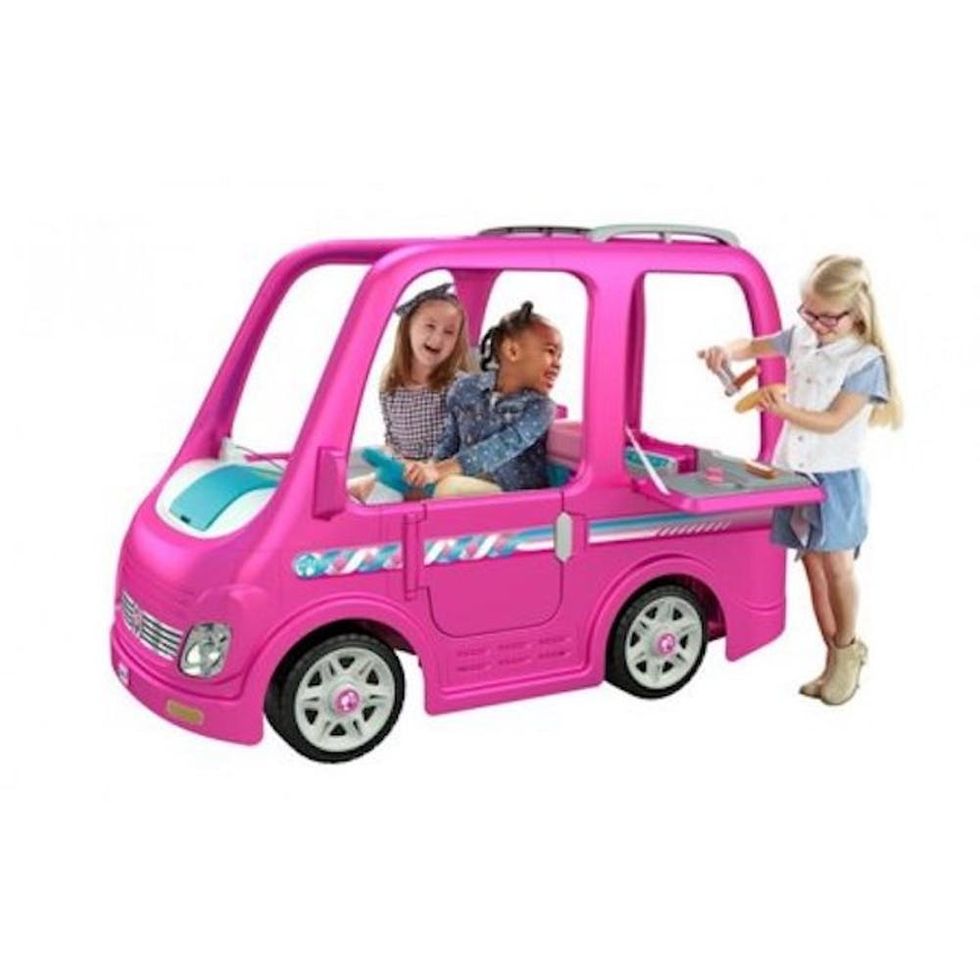 6. Power Wheels Barbie Dream Camper ($398): Grab your friends and explore the great outdoors like Barbie. This life-size camper has a fold-out grill and pretend campfire so your kid and their playmates can have tons of outside fun. And the vehicle itself can reach speeds up to five miles per hour.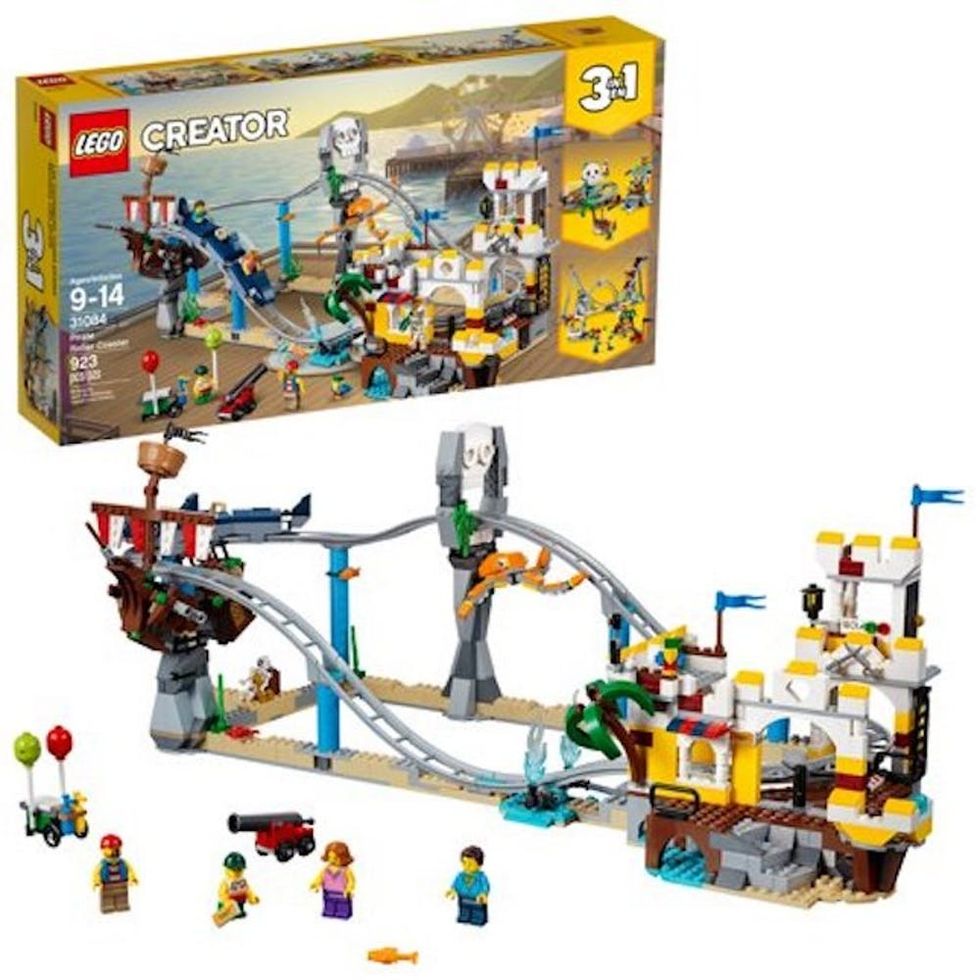 7. LEGO Creator Pirate Roller Coaster ($72): Aye, mateys, this mini pirate roller coaster is the most thrilling LEGO ride on the Seven Seas. The set comes with tons of pirate-themed accessories like a sunken galleon, skull archway, palm tree, and an octopus. It even has a water-splash feature.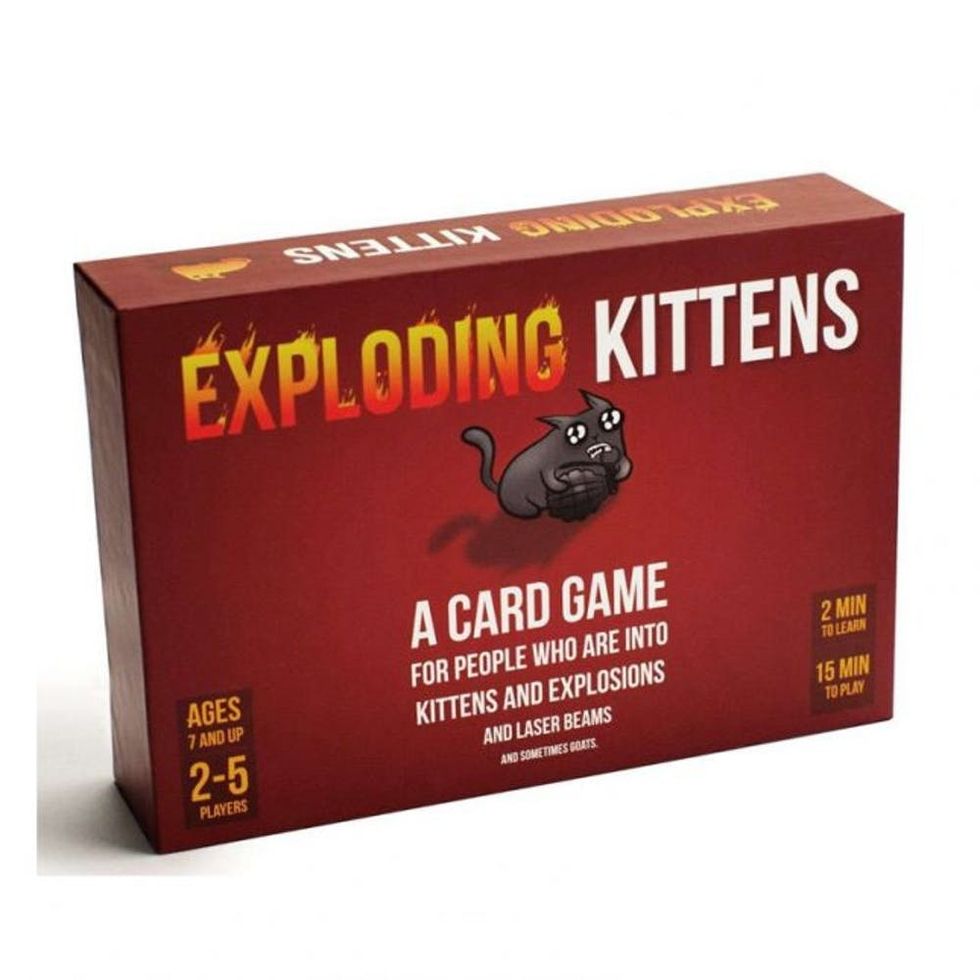 8. Exploding Kittens Game + Free $10 eGift Card ($20): This strategic card game is for kids ages 12 and up and will be explosive fun for the whole family.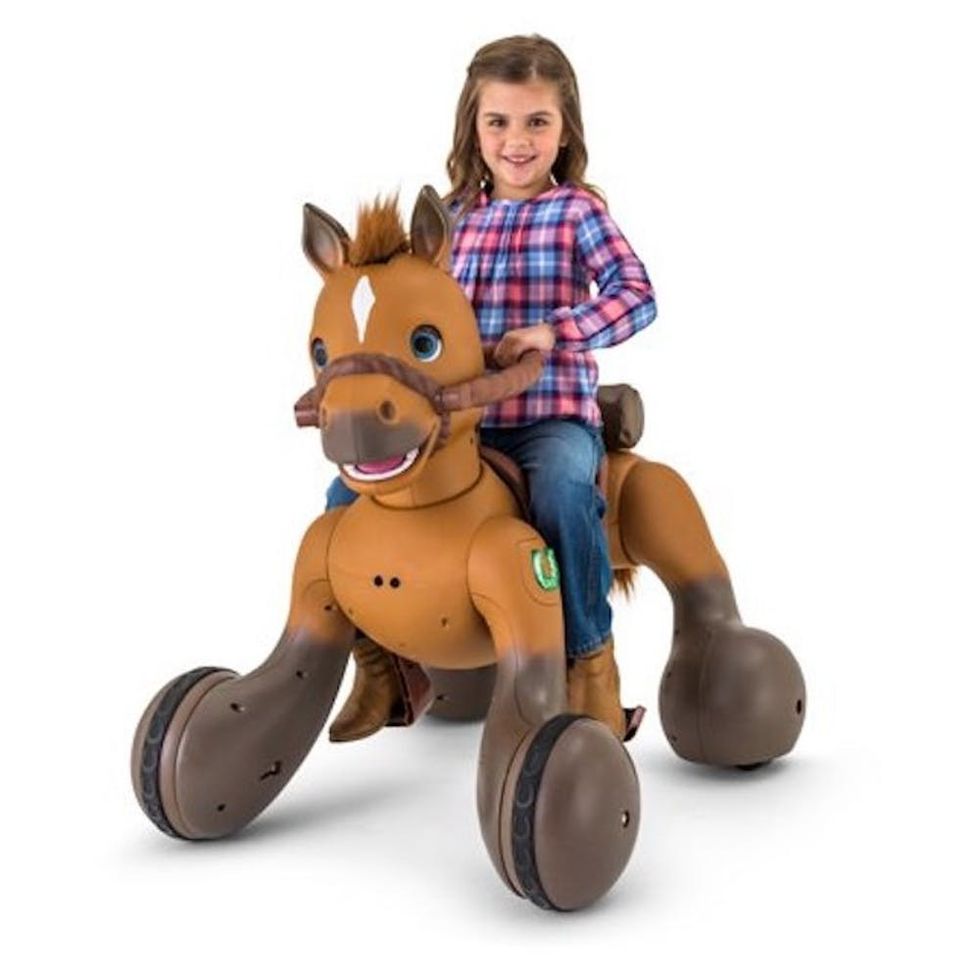 9. Kid Trax Rideamals Scout Pony Interactive Ride-On Toy ($398): Your child can giddy up on this adorable pony that has fully motorized ears, head, and wheels for a fun equestrian experience right at home. They can even feed their pony a treat, brush its mane, or ride up to four miles an hour.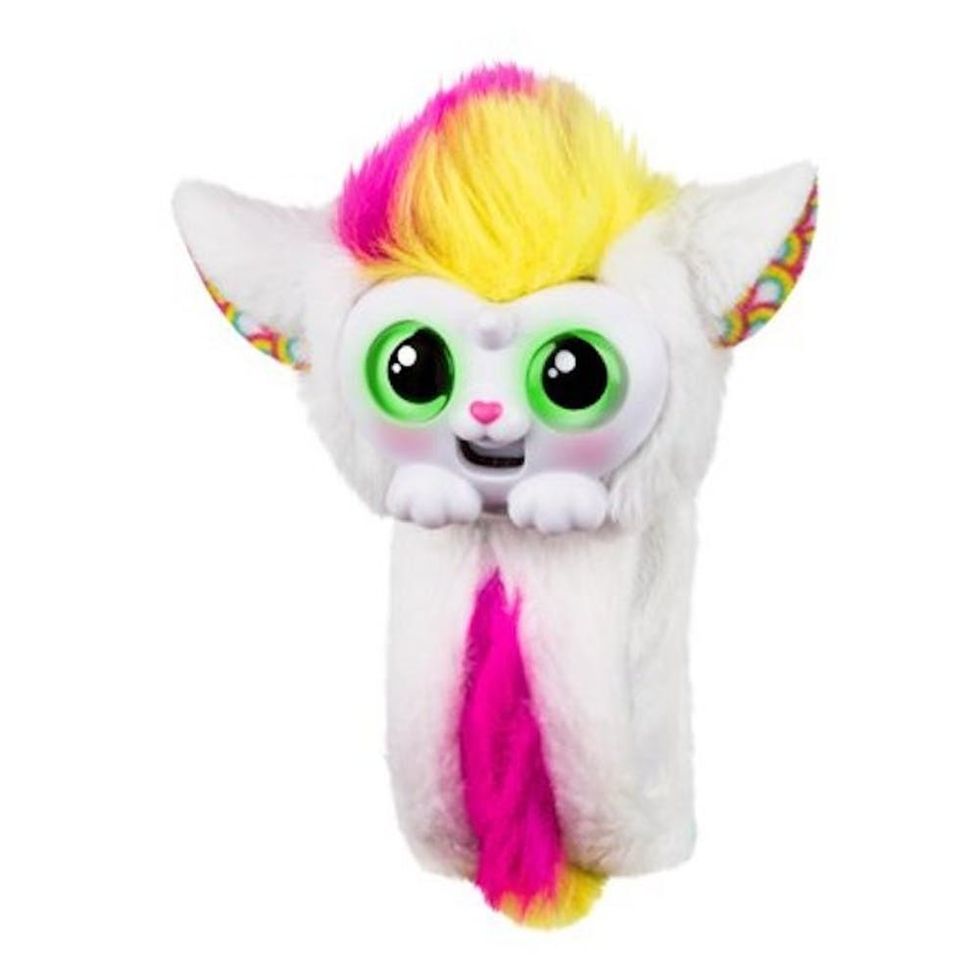 10. Little Live Wrapples ($24+): These wrappable creatures are your child's new best friend. Each Wrapple is totally interactive, with over 50 sounds and reactions, so your kids can play, talk, and cuddle their fuzzy friend all day. Plus, the "slap-band" tail makes it easy to keep them in tow.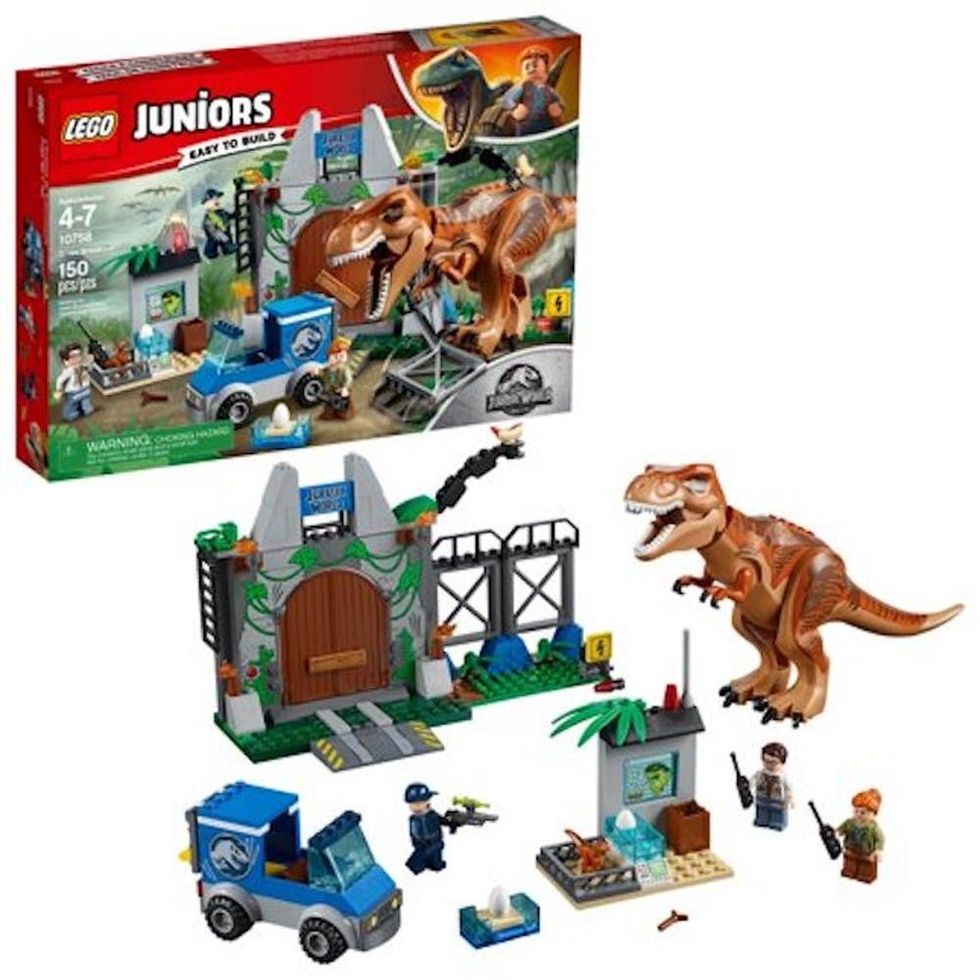 11. LEGO Juniors Jurassic World T-Rex Breakout ($40): Kiddos who want to be just like Owen Grady and Claire Dearing in Jurassic World are in luck. This playset comes with the fearsome T-Rex from the movie, plus mini-figures of Claire, a scientist, a guard, and a baby dino, as well as some sets and a vehicle, to plan your dinosaur escape.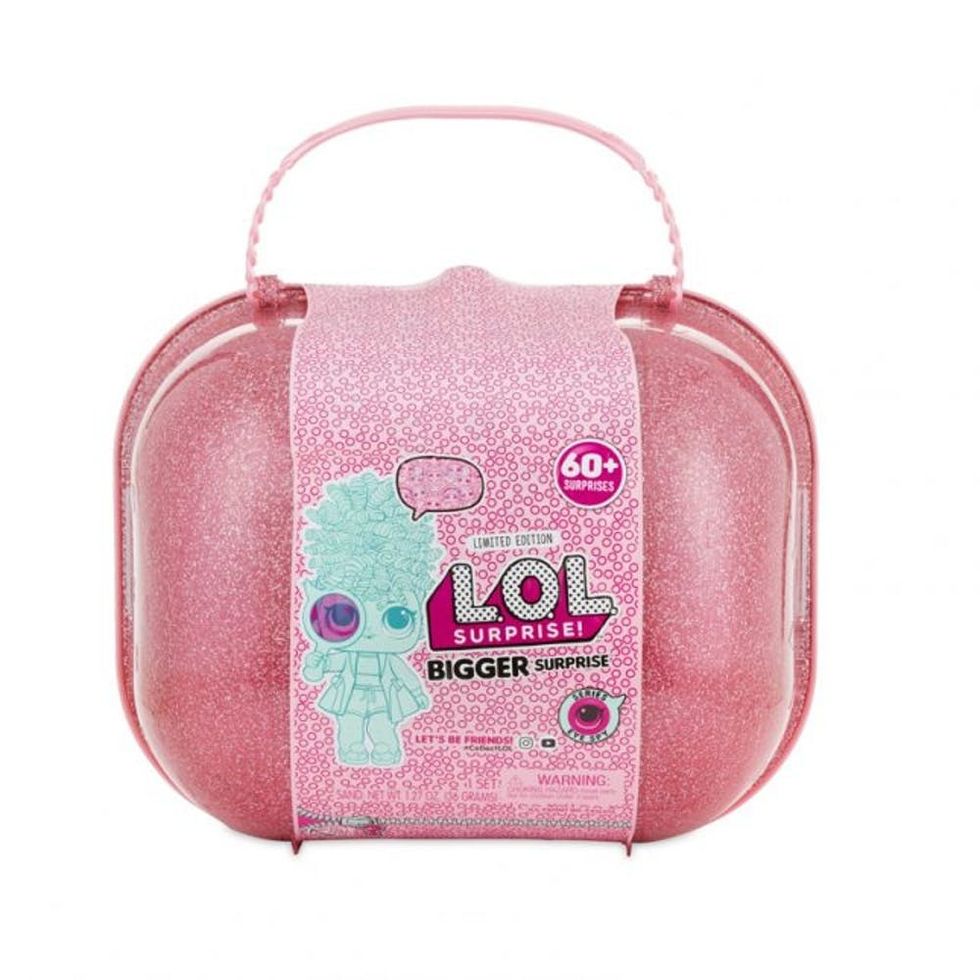 12. L.O.L. Surprise! ($89): This box comes with 60+ surprises inside including dolls, hairstyles, face masks, accessories, and more.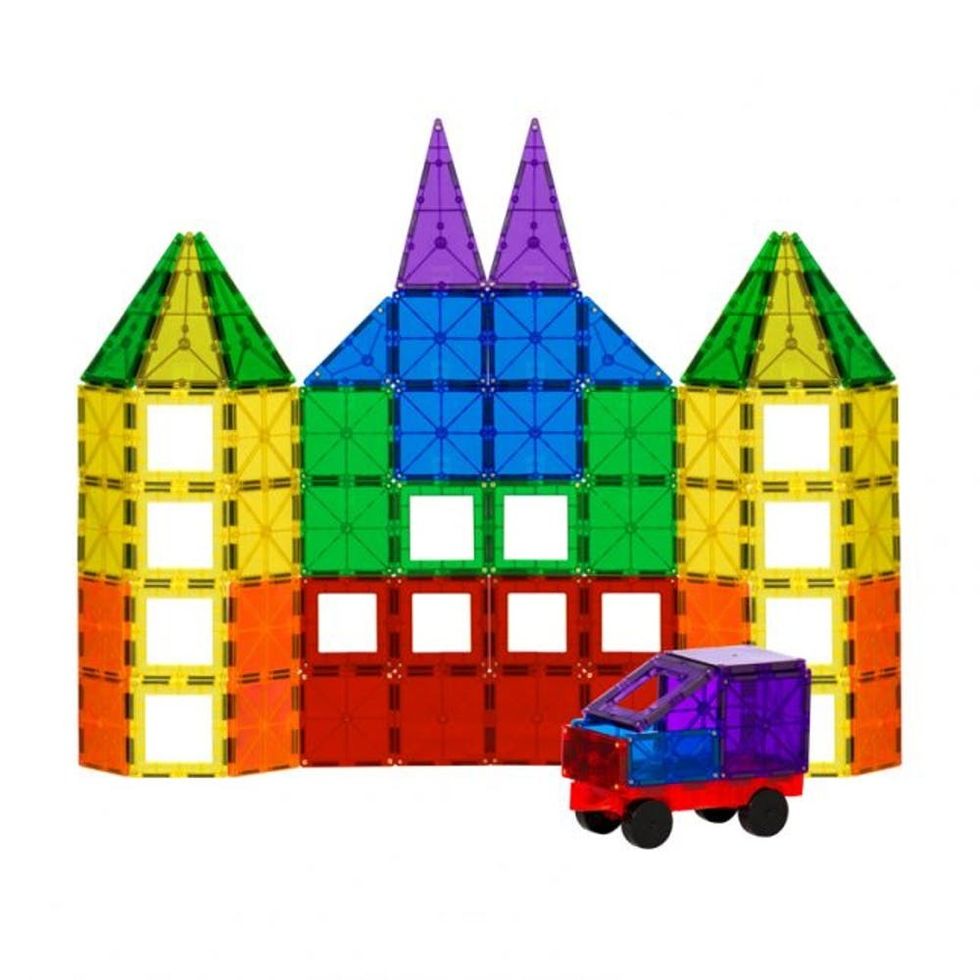 13. Best Choice Products 100-Piece Rainbow Magnetic Tiles ($35+): These rainbow tiles will brighten a kid's day and help develop creativity and problem-solving skills.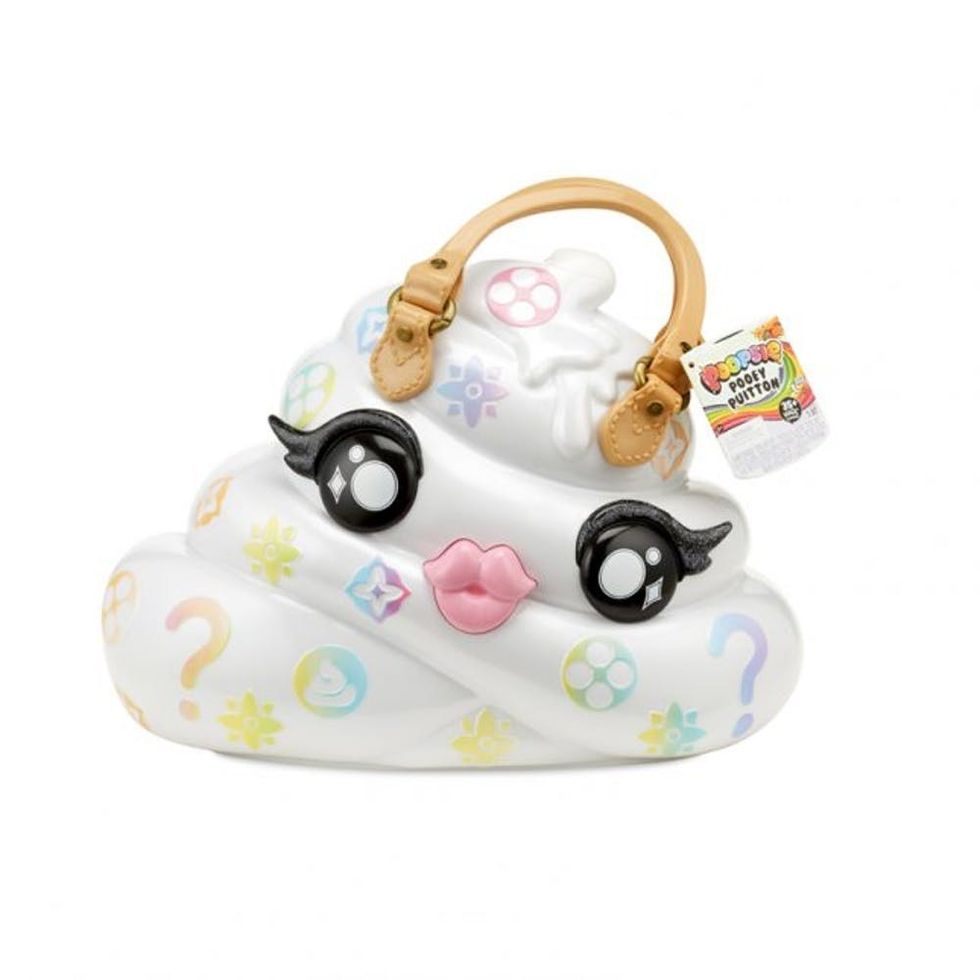 14. Poopsie Pooey Puitton Slime Surprise ($50+): Combine a love for fashion, unicorns, and slime all in one punny bag.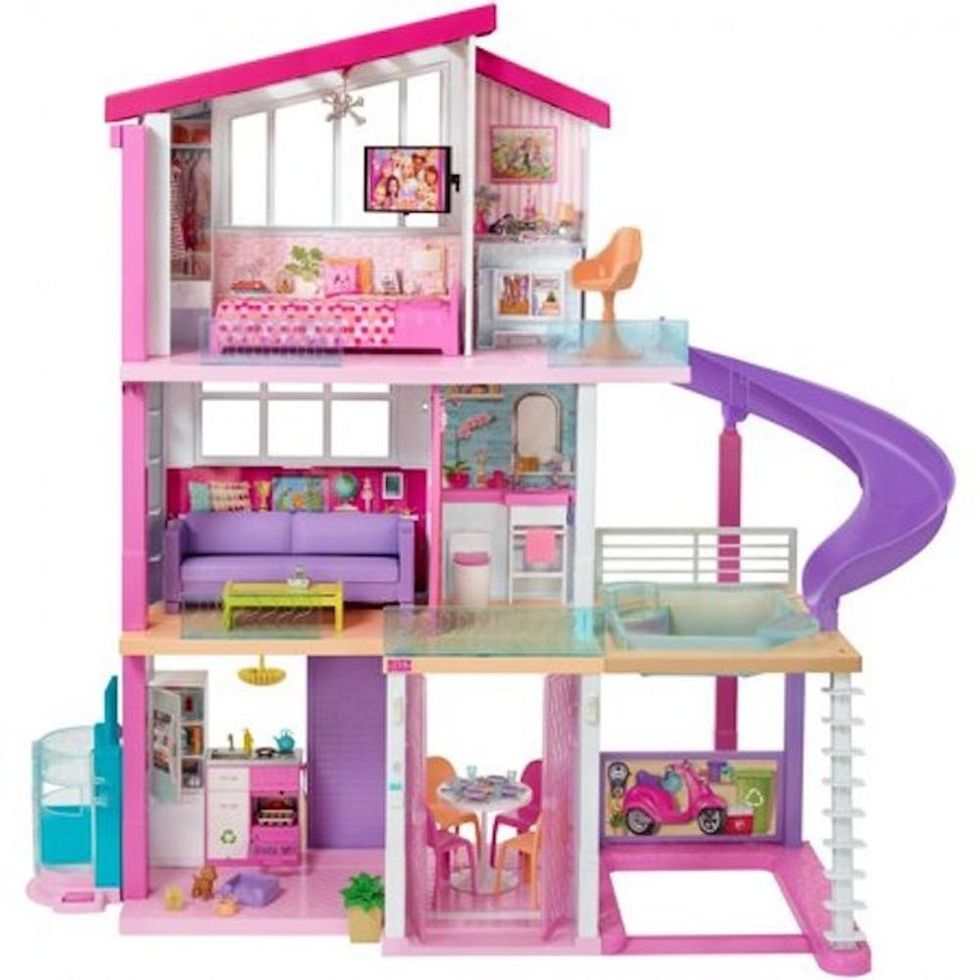 15. New Barbie DreamHouse Playset ($179): Every Barbie lover needs a dream house. This new design of the classic Barbie home includes a home office, a working elevator that fits four dolls, a pool with a swirly slide, five pieces of transforming furniture, and dozens of accessories to make playtime the best ever.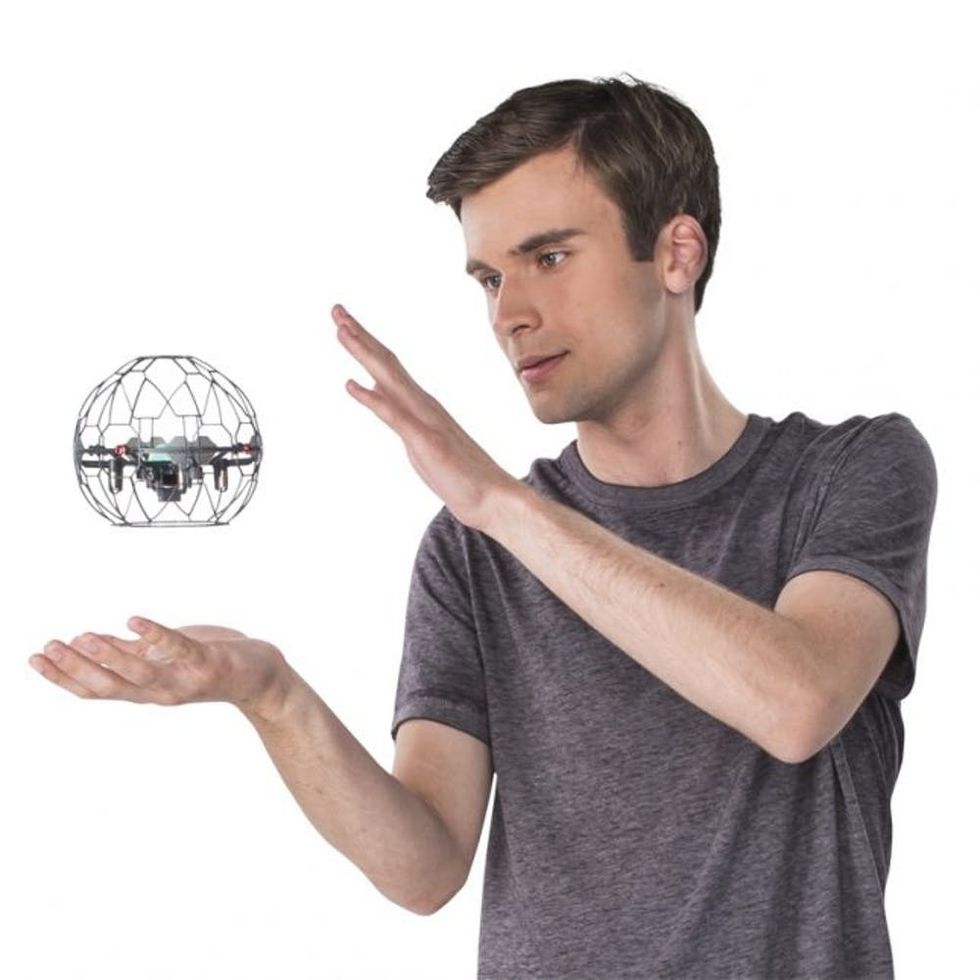 16. Air Hogs Supernova, Gravity Defying Hand-Controlled Flying Orb ($39): Kids and adults can make this motion-sensor orb move and spin with the power of their hands.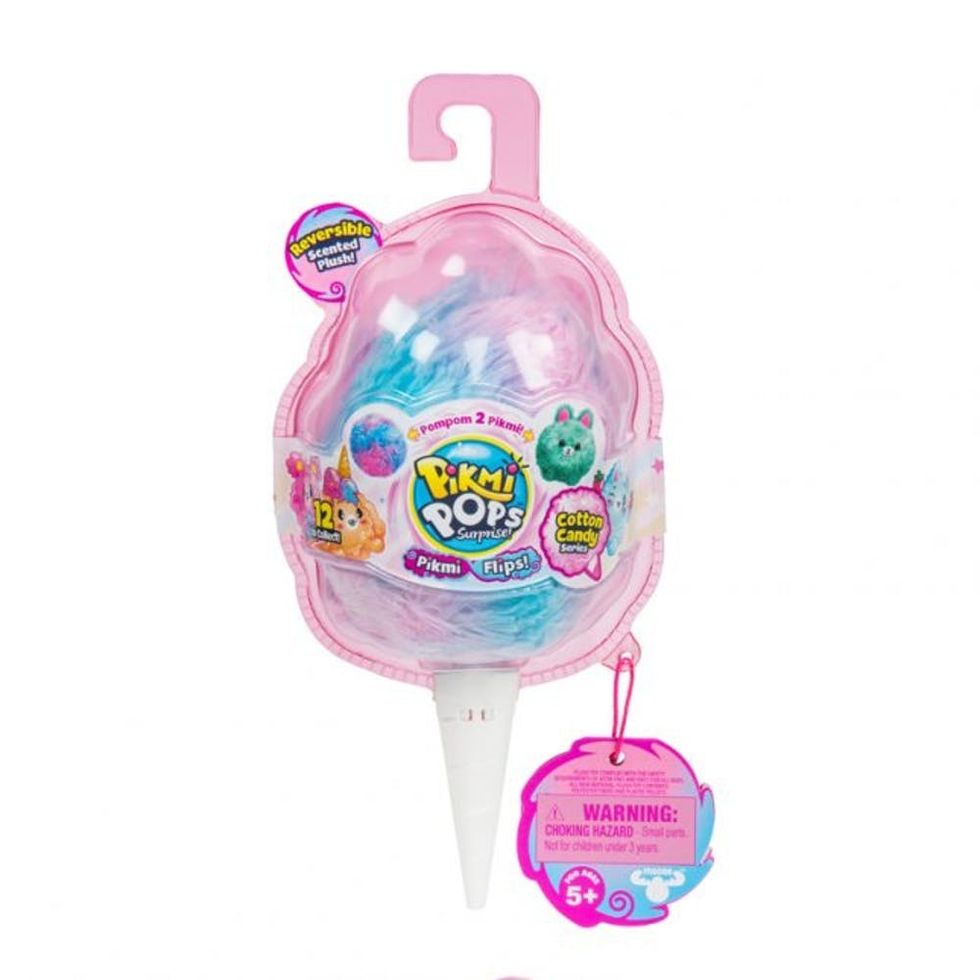 17. Pikmi Pops Surprise! Pikmi Flips ($10): This cotton candy-inspired scented plushie turns from a pom-pom into a surprise Pimki creature with just a flip.
Do you have any recommendations for cool toys at Walmart? Share them with us on Twitter @BritandCo.
Brit + Co may at times use affiliate links to promote products sold by others, but always offers genuine editorial recommendations.