The Easiest Hack for Adding Color to Your Curly Hair on Your Wedding Day
Nov 07, 2016
At Brit + Co, we looove a non-traditional bride — complete with pops of color everywhere, of course — so when we dreamed up this look, we focused on introducing fun hues in a unique way for peeps with curly hair. Trust us: If there's ever been a case for bridal hair color, this is it! Focus on adding dimension to your locks (we love finding a shade that complements the season or what you're wearing), and you'll be an instant trendsetter. Read on to get the scoop on how to make your curls dance with color on your big day!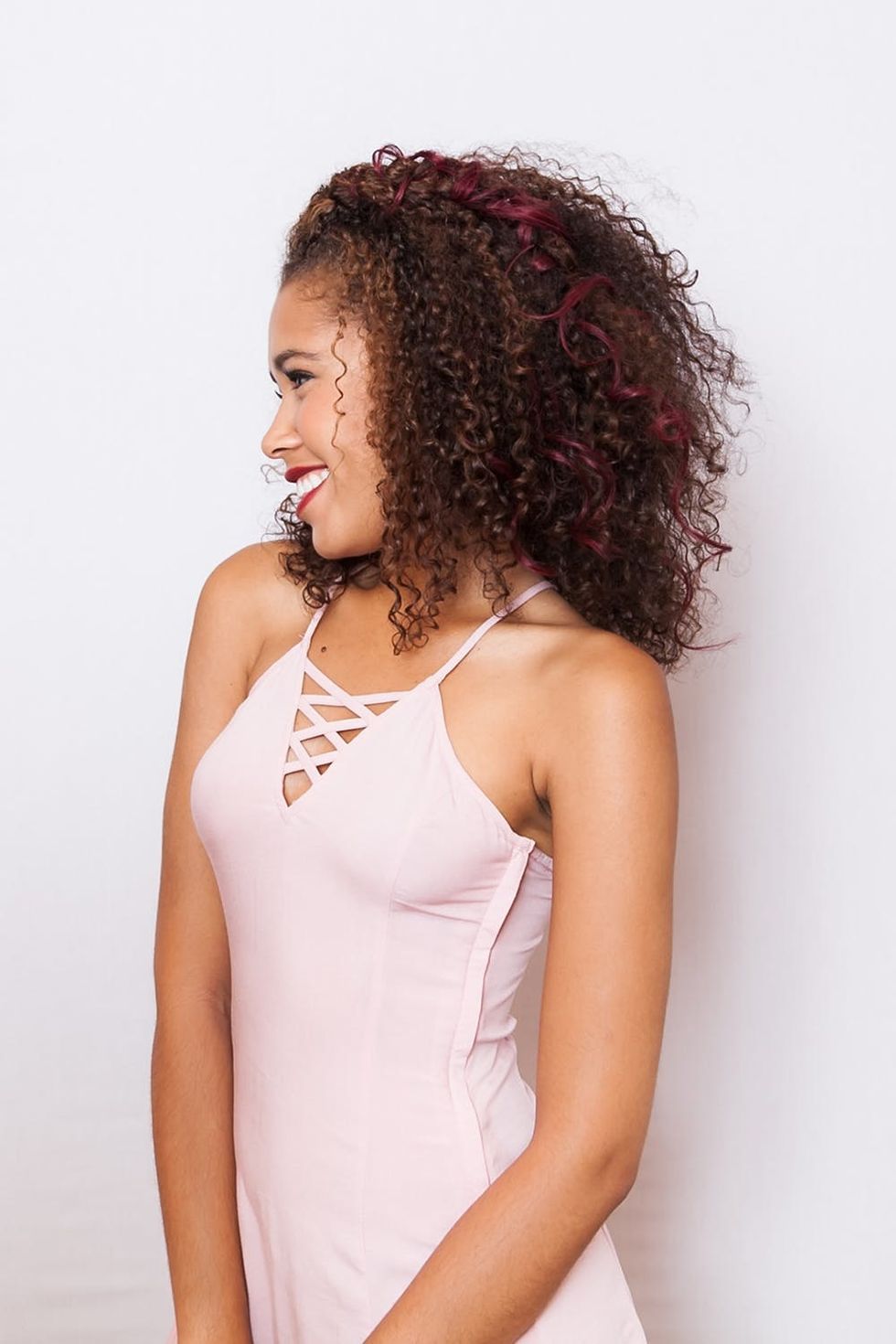 ---
STEP 1: SET THE FIRST LAYER OF COLOR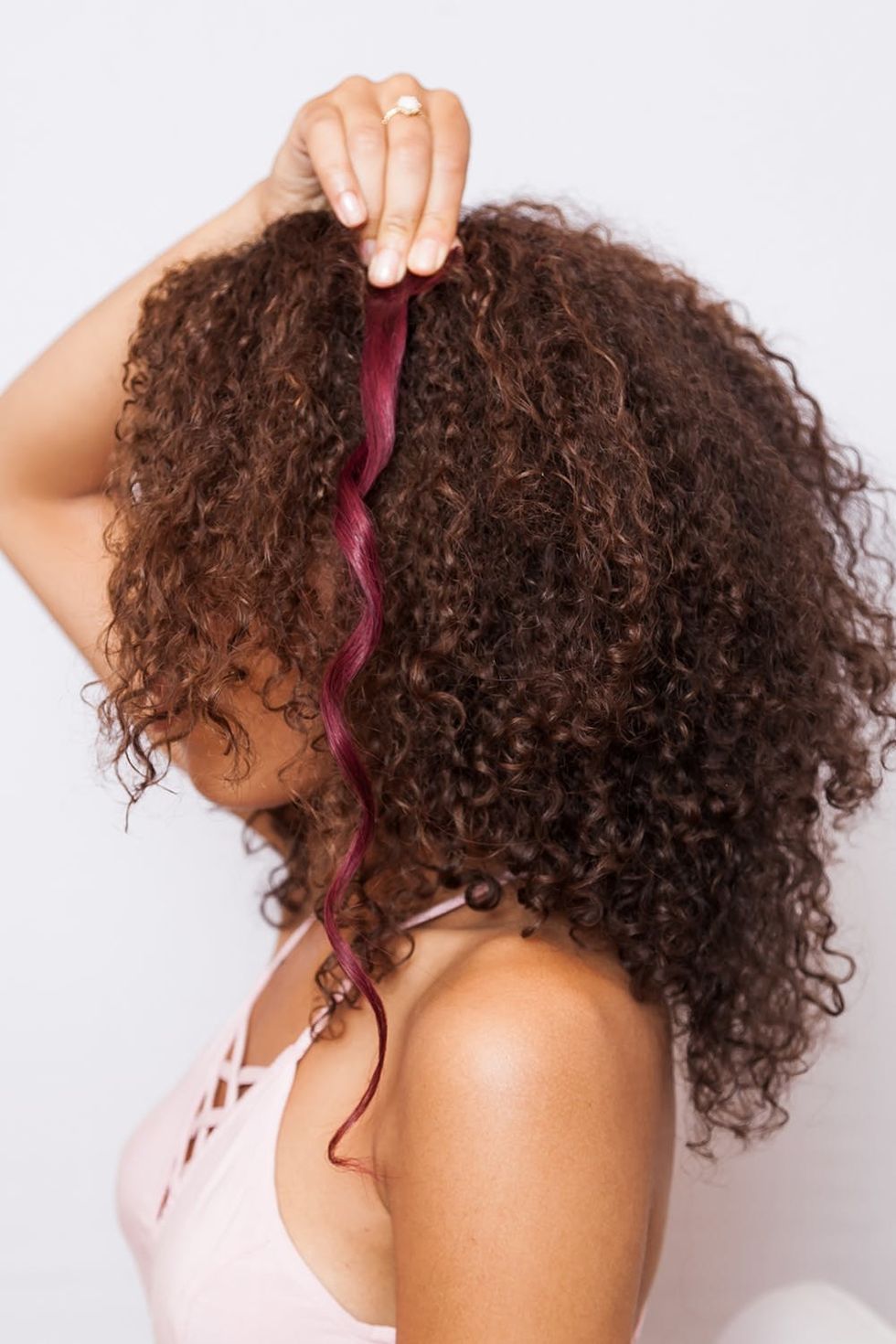 With fall in the air, we choose a sexy burgundy for a punchy pop of color to bump up those curls for your walk down the aisle — or any romantic occasion, really. We chose five separate human hair clip-on extensions, but only placed one clip in at first to begin braiding. Clip it to the top of your head near your part and conceal the clip so it integrates easily into your natural locks.
STEP 2: BEGIN BRAIDING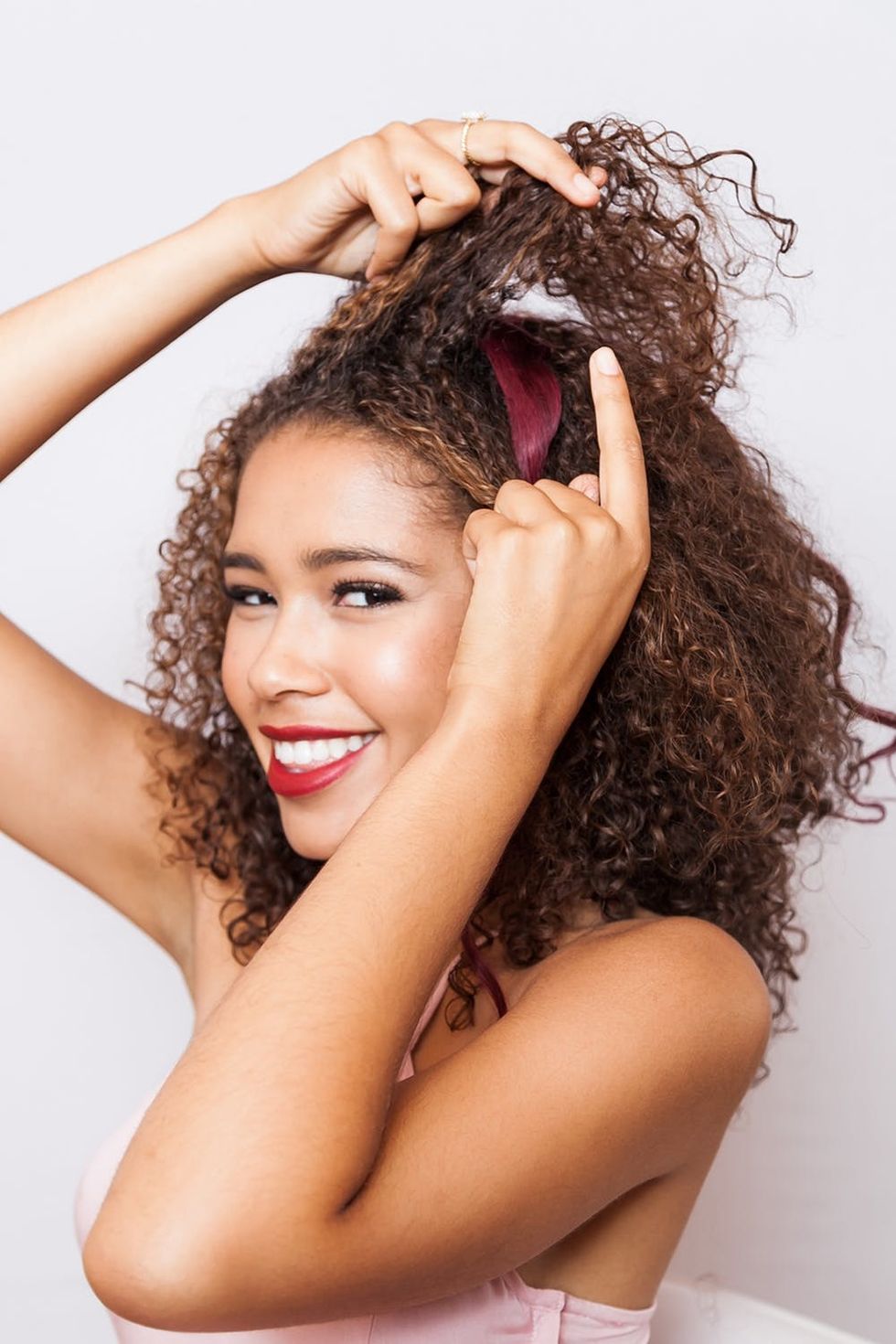 Now that your first colored clip is in, begin braiding a reverse 3D French braid (braid each strand from underneath, versus over top) to make your braid extra epic. Braid from the top of your head, working your way back.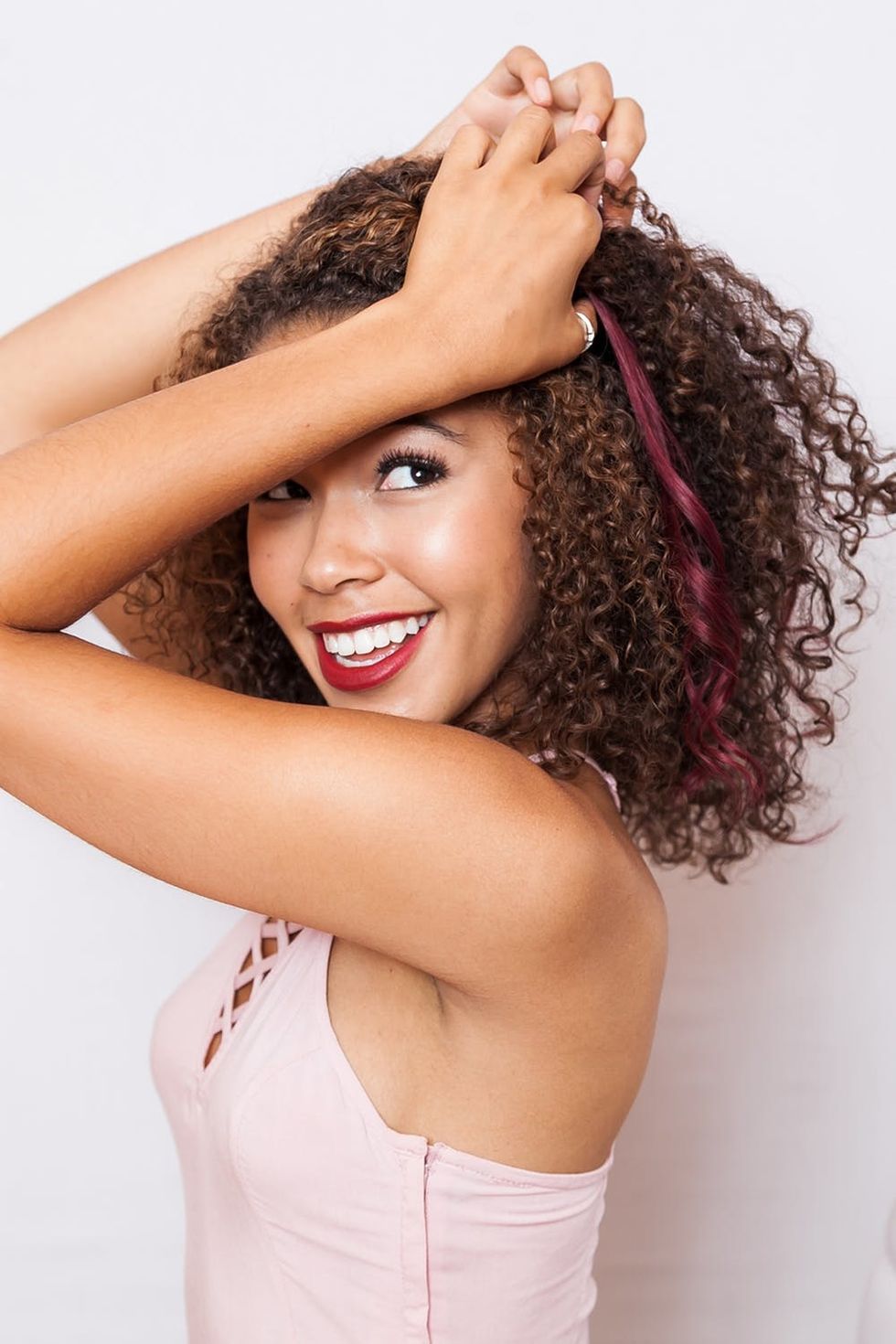 Notice how the color addition makes the braid pop? Now, continue braiding until you reach the back of your head, right at the crown.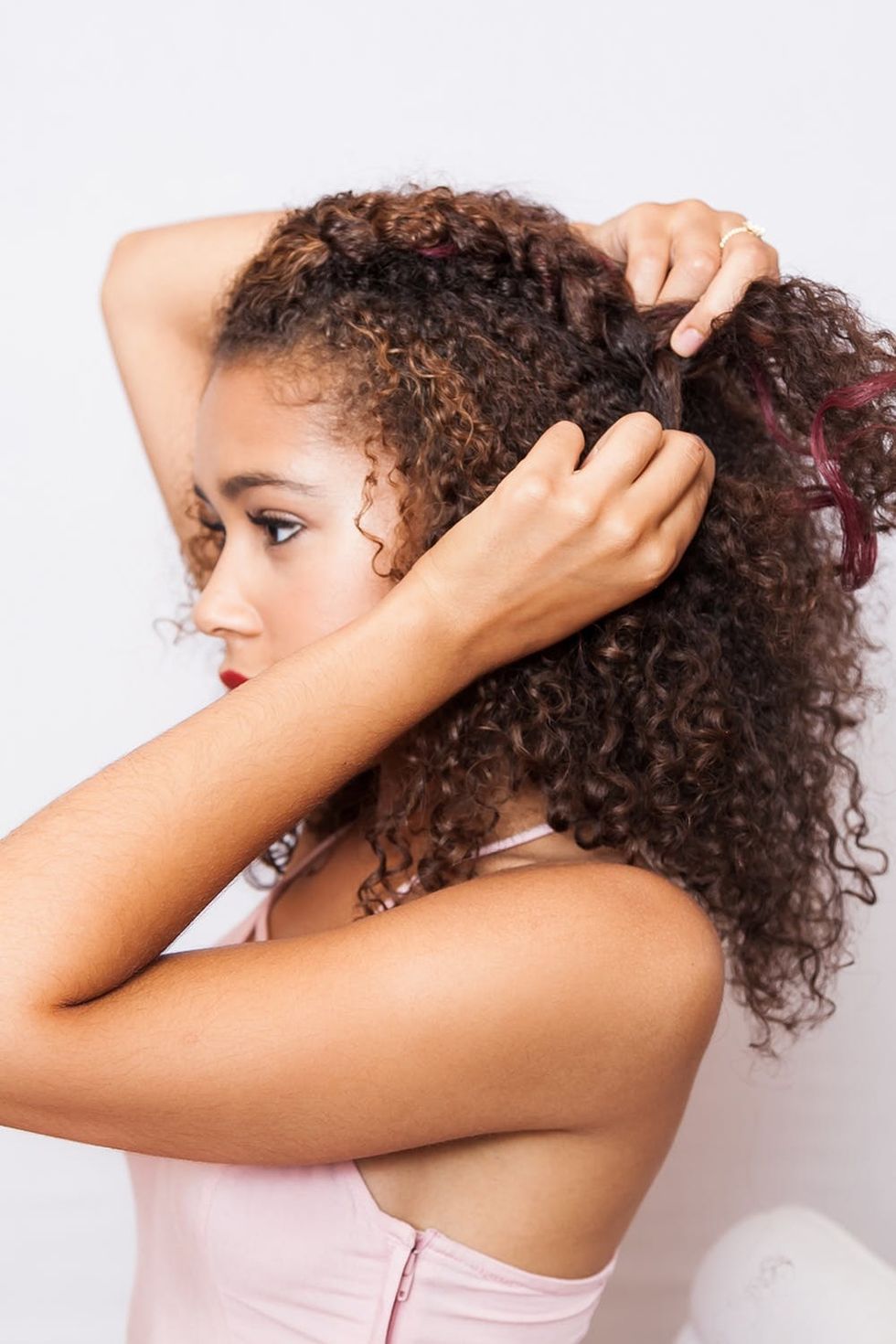 Pin your braid in place with a bobby pin to make sure it doesn't move.
STEP 3: WEAVE IN MORE COLOR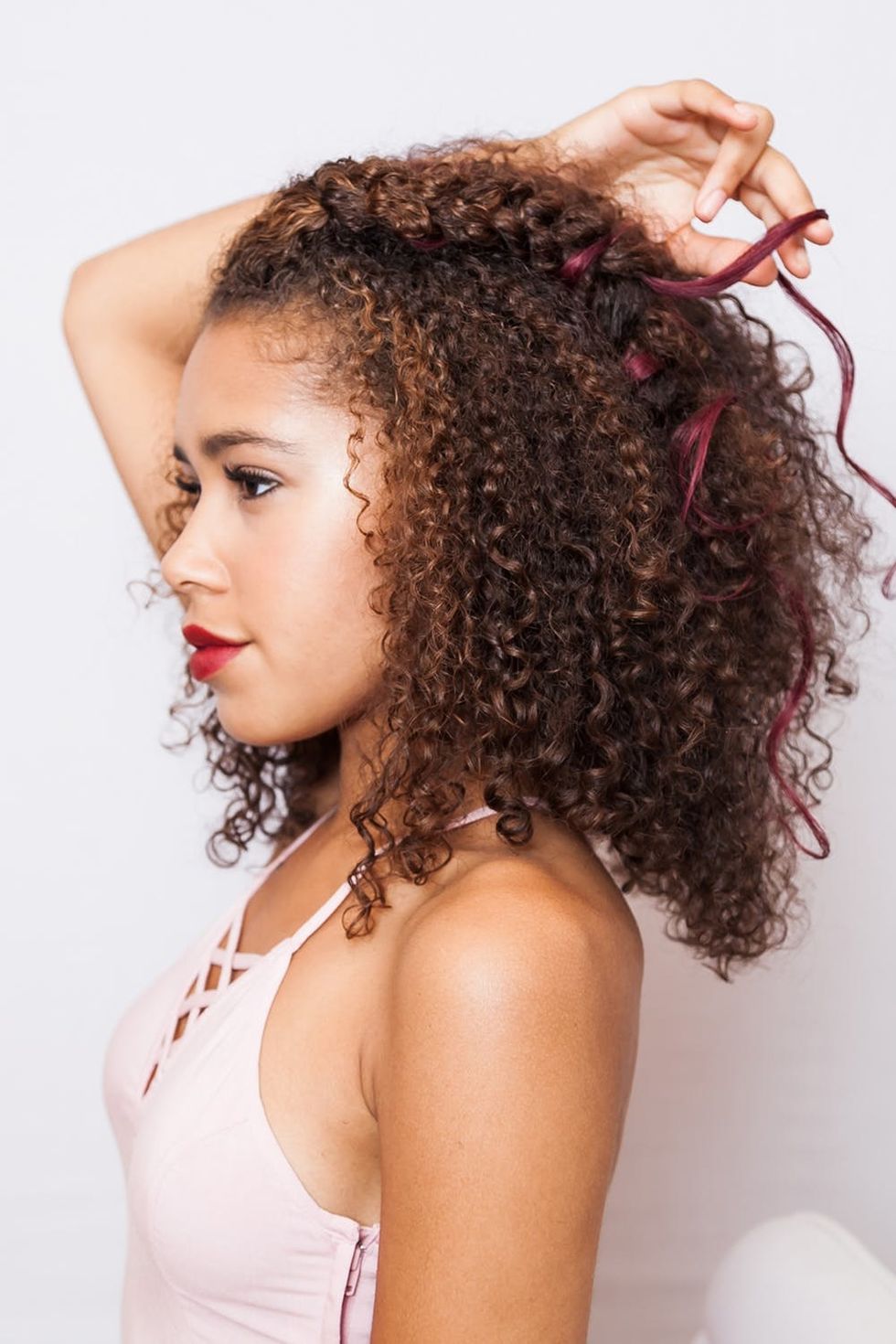 The trick to getting your color to stand out with curly hair is to begin adding shades to your braid after it's already been styled. Weaving in color this way is crucial to keeping hues from being "eaten" by your curls. We twisted in some more punchy color!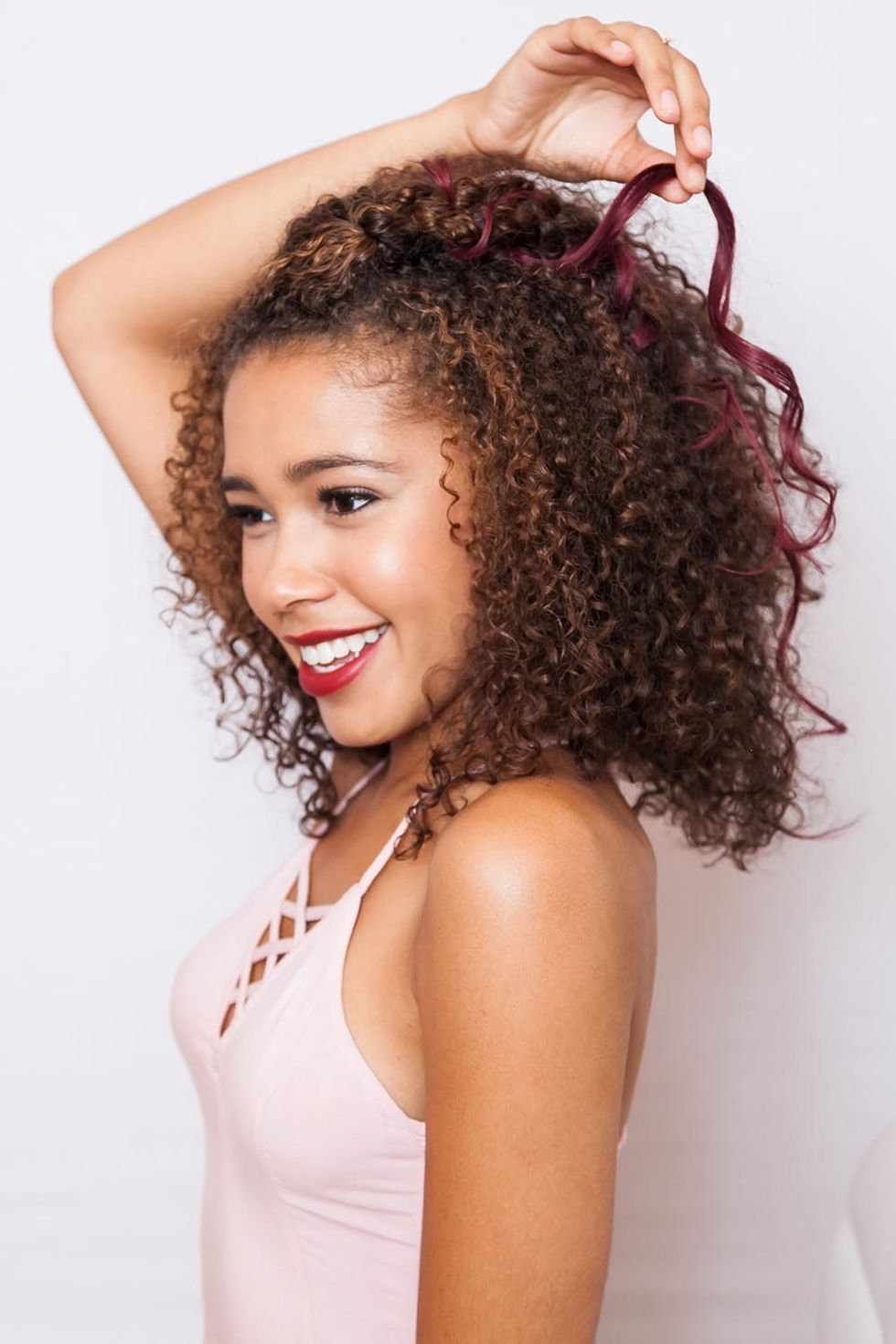 We used all the remaining colored pieces throughout the side where the braid was made, including adding strips underneath the braid to disperse the color even more. Beautiful, lady!
STEP 4: FINAL TOUCH-UPS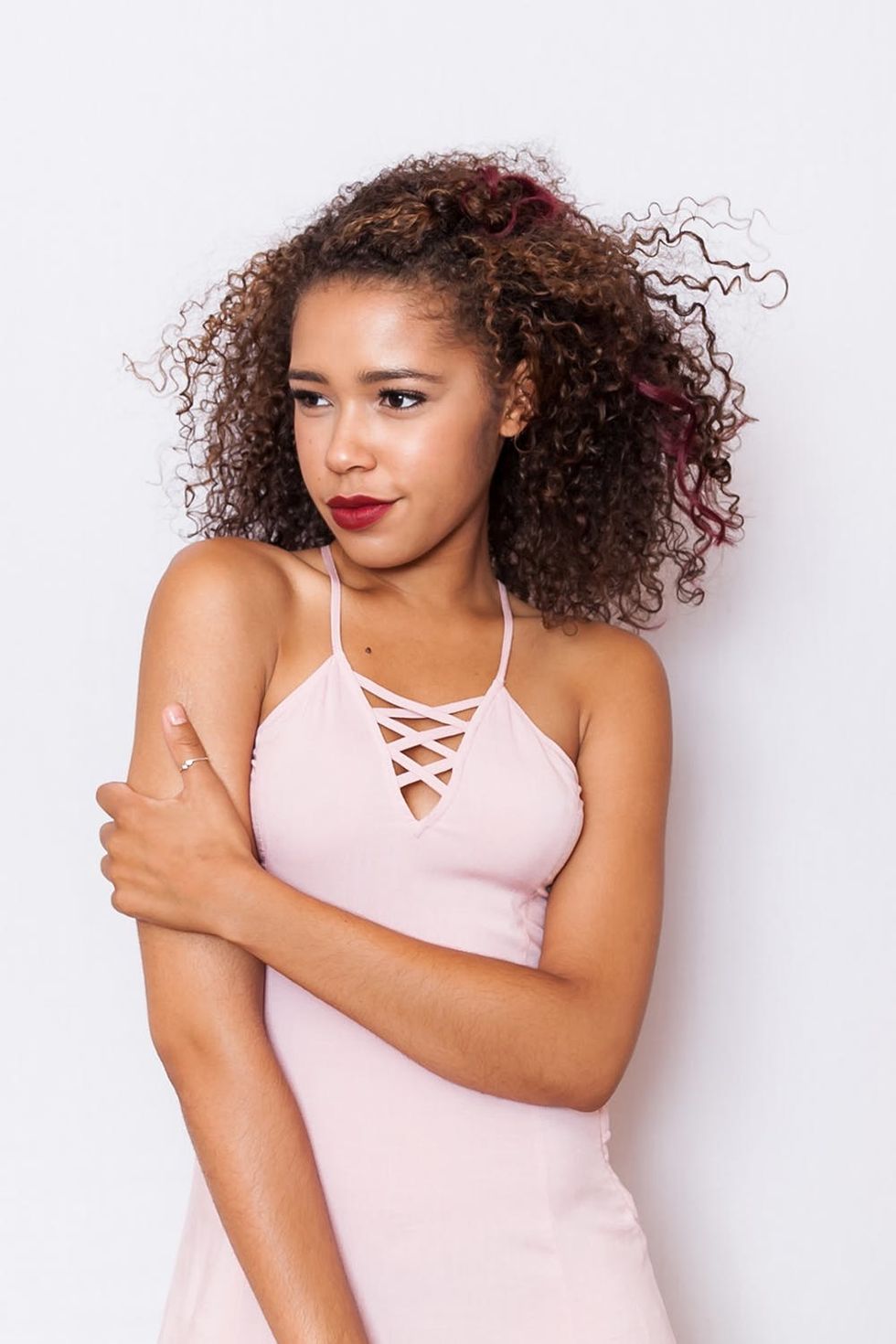 Finish with a bit of hairspray or texturizing spray to set your look, and BAM! Now those curls really pop with the added spark of dimensional color. Consider tailoring your color to match your hair, wedding theme or the season. For example, this pop of burgundy plays off our model's natural hair color while evoking the richness of fall. It's your wedding. It's your hair. Do YOU!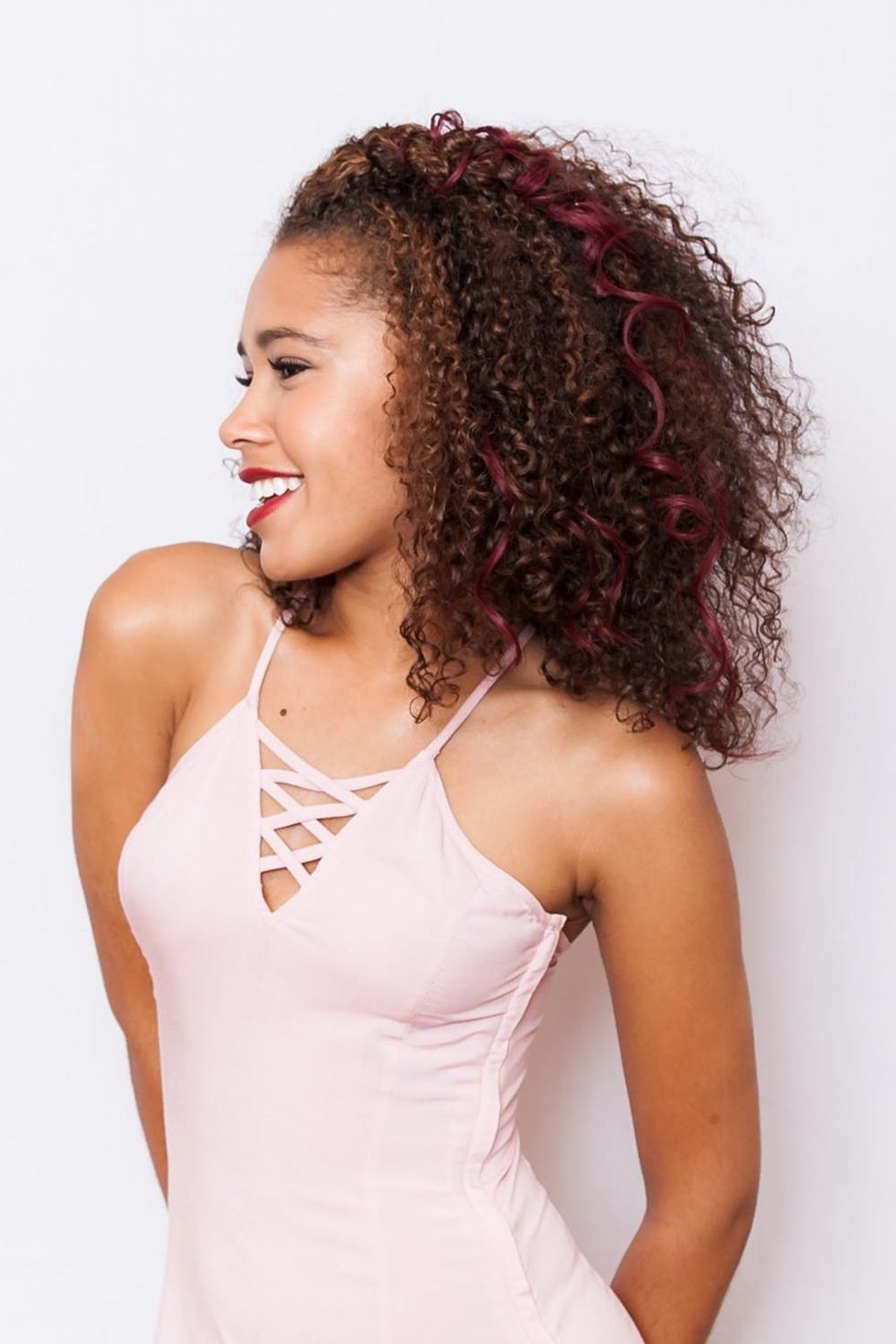 We wish all fall brides a beautiful wedding day! Don't forget to follow us on Pinterest for more beautiful wedding day inspiration.
Hair and Concept by Maritza Buelvas
Modeling by Rachael Simone
Photography by Jennifer Coffey
Maritza Buelvas
Maritza is a published, national content producer for popular style and beauty bibles across the web. She's a respected beauty editor, hair tutorial ninja and workshop magician via her freelance site,
Beauty for Bloggers
. She lives for her boys (she's got three, if you count her husband), beauty hacks and breakfast at all hours of the day. Follow her on
Instagram
.