Put an Egg On It: Brussels Sprouts and Bacon Edition
Apr 19, 2013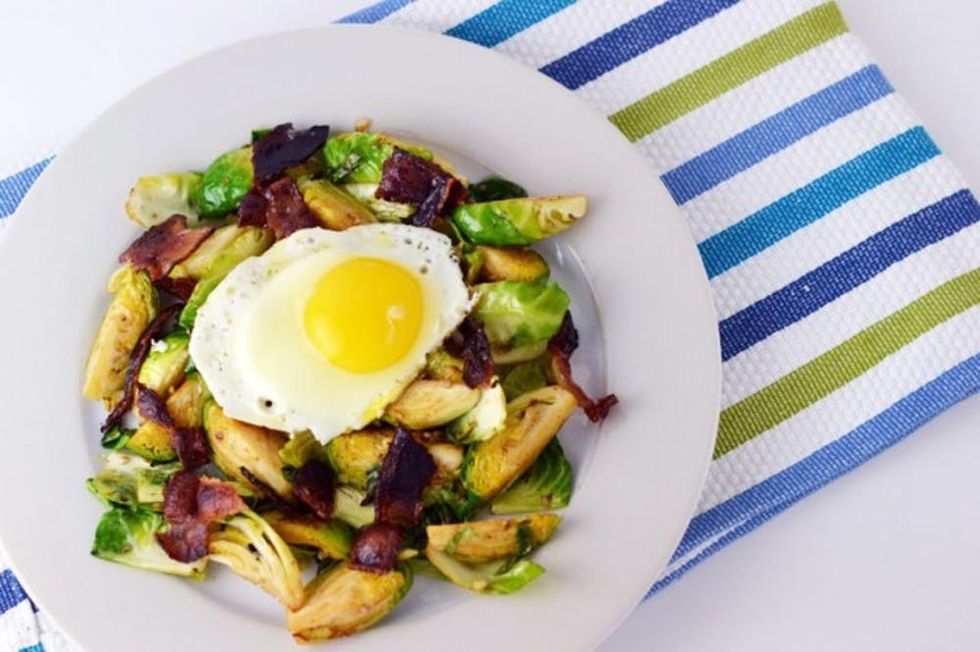 ---
Ingredients:
– 3 cups fresh brussels sprouts
– 1/4 lb bacon (substitute mushrooms + 3 tablespoons olive oil for a vegetarian option)
– 1 tablespoon minced garlic
– 2 eggs
– 1 teaspoon olive oil
– salt and pepper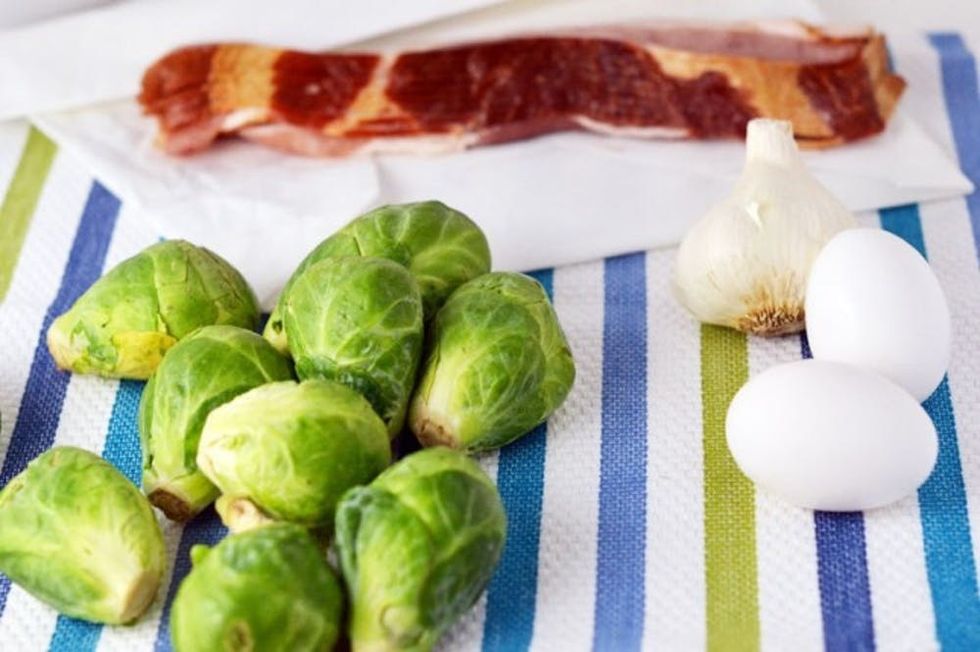 We do love us a good breakfast that requires less than 5 ingredients.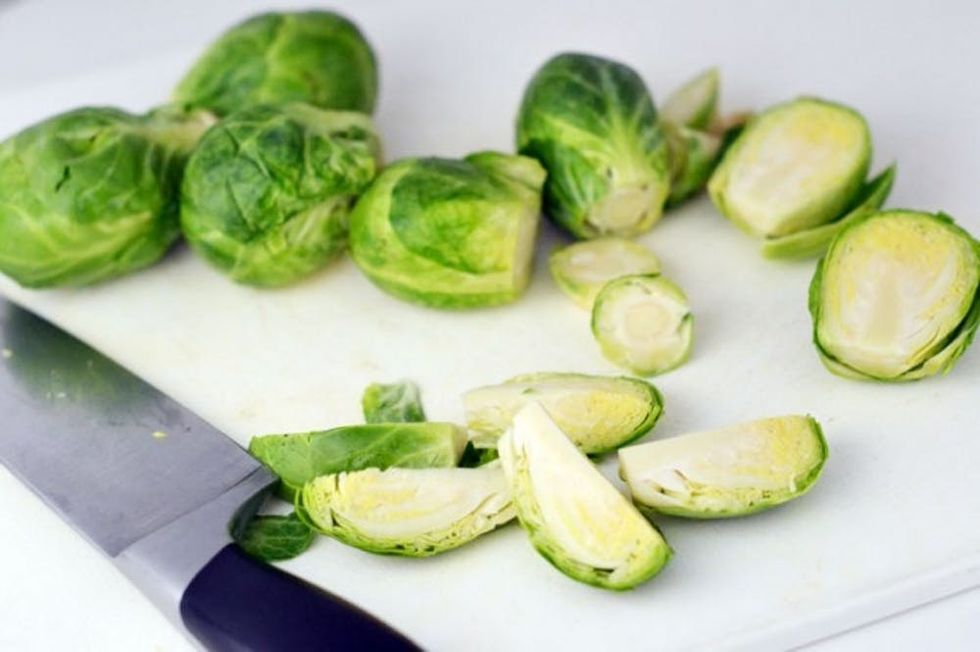 Start by washing and dicing the brussels sprouts. We quartered ours because they were so large. Mince the garlic.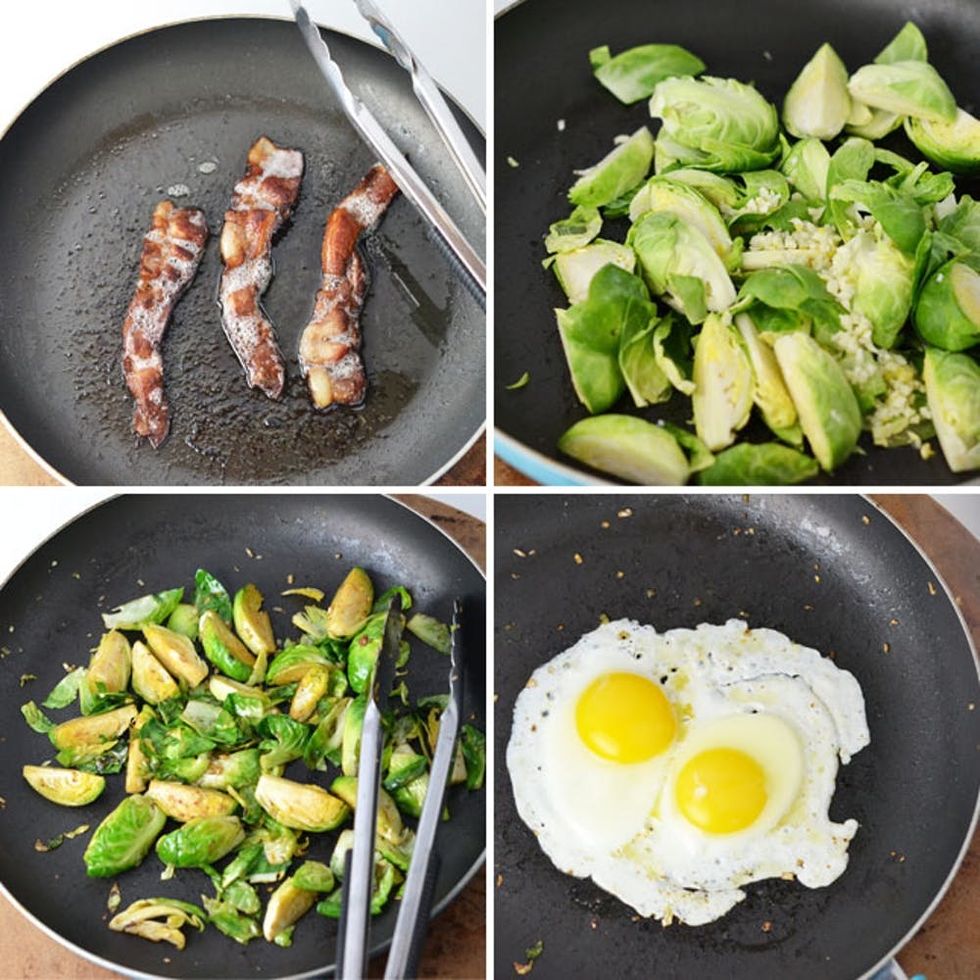 Fry the bacon to desired crispiness. Set aside. Using the same pan (do not drain), add the brussels sprouts and garlic. Saute over medium heat for 10-15 minutes. If you like your baby cabbages a little crunchy, go with 10 minutes, if you prefer them a little more tender, then go with 15 minutes.
In the same pan, add a little olive oil or non-stick spray and cook your eggs. We love sunny side up, but you could scramble or fry them as well.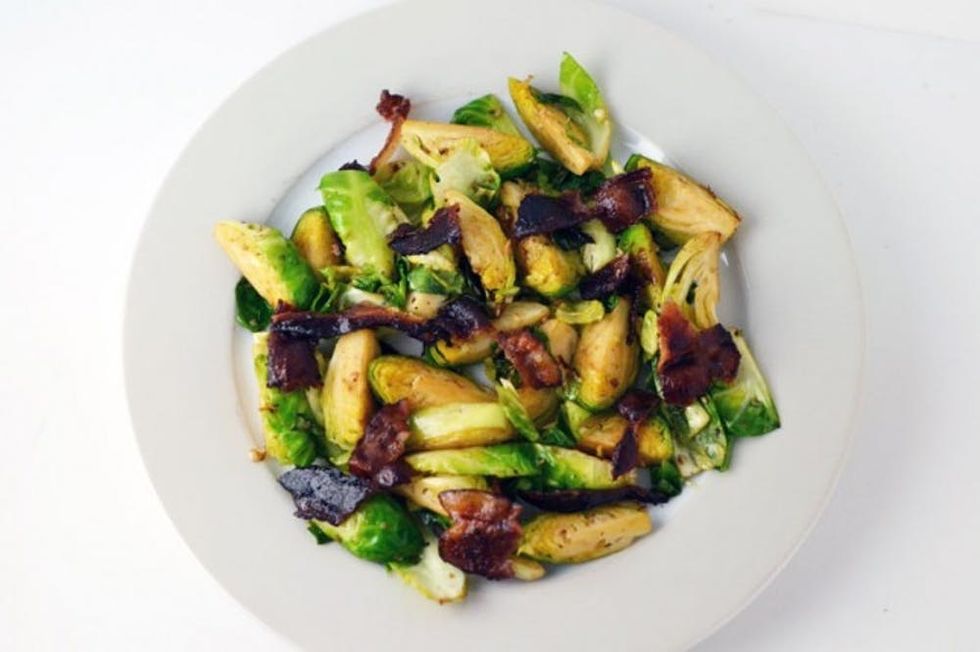 Plate the sautéed brussels sprouts and crumble the bacon over the top.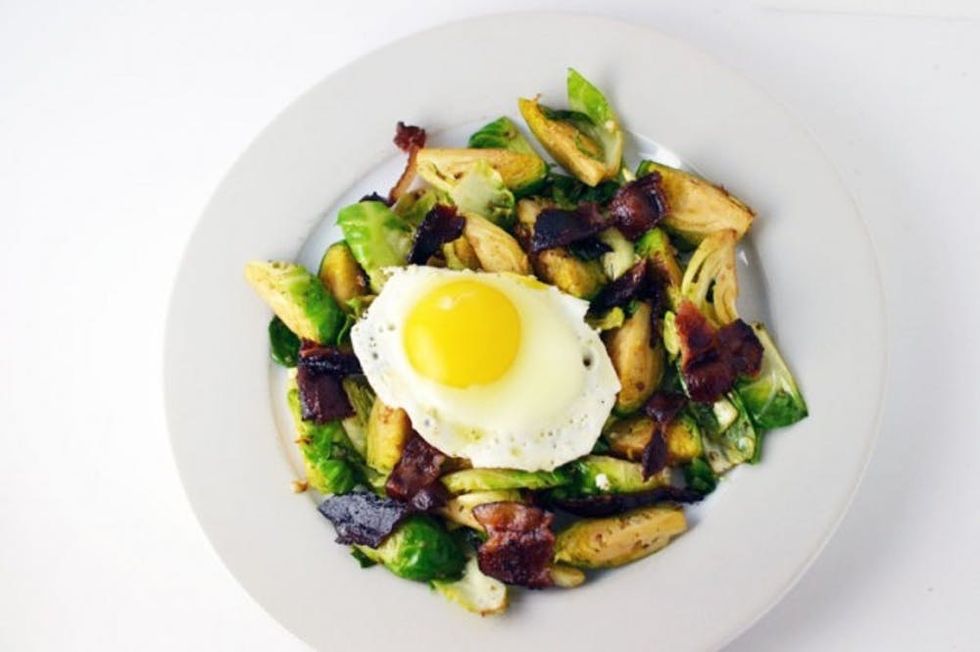 Add the eggs and a little salt and pepper.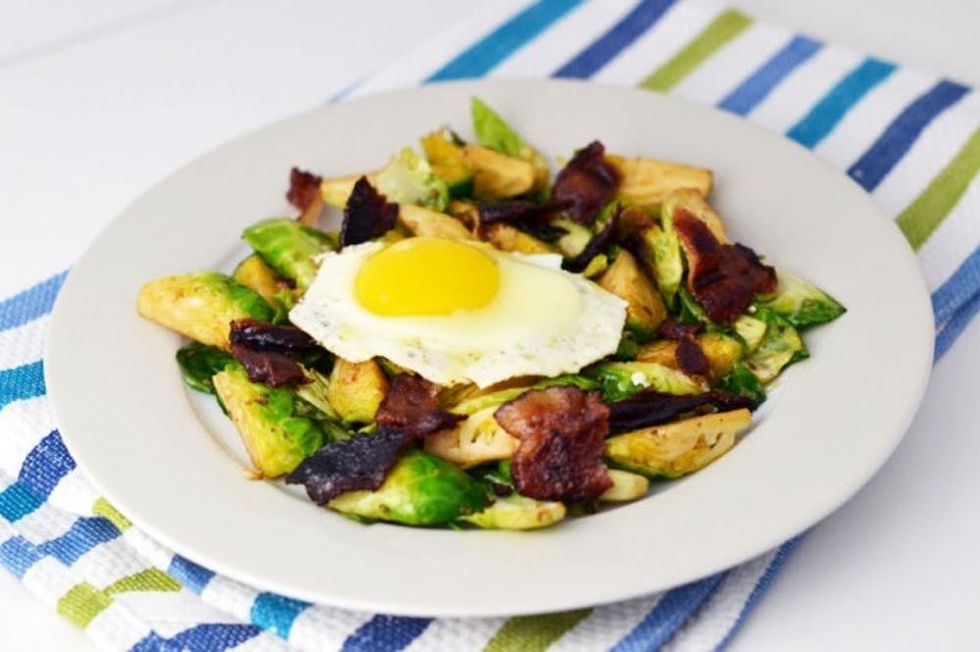 This is the perfect quick and easy brunch! A good one to have on rotation in case you have company or need to use up the last of any brussels sprouts you have leftover from another recipe.
Have you ever had brussels sprouts for breakfast? What are your favorite ways to eat brussel sprouts? Talk to us in the comments below.