5 Ways to Slay Your First Business Trip
May 13, 2016
Traveling for work for the first time is a daunting prospect. When you don't have your very own Ryan Bingham (AKA George Clooney in Up in the Air) telling you how to efficiently move through the airport, maximize your airline miles and pack your carry-on, it's very likely you're going to make a common tech travel mistake. And when there's added job performance pressure — a big slip-up could become the reason you're not promoted — you can worry even more about work travel. To help soothe your first business-trip fears, we've compiled a list of five fool-proof tips that'll have you breezing through security and impressing your boss.
---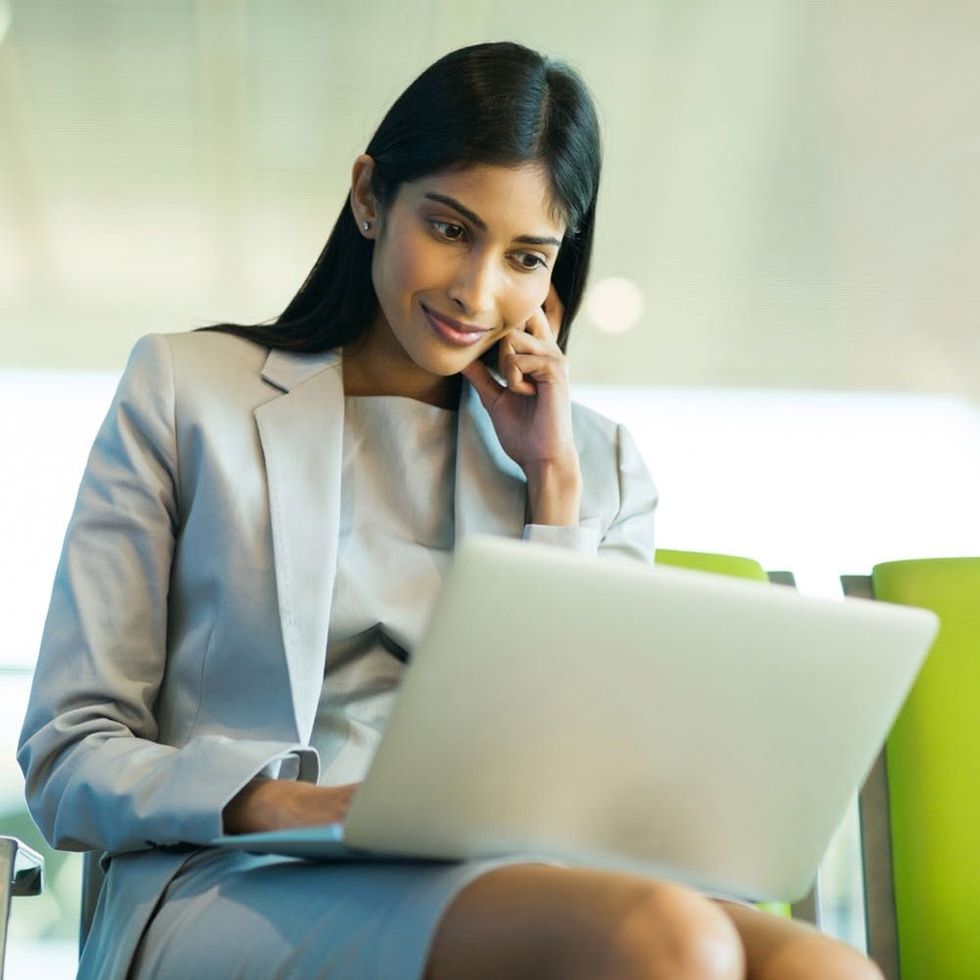 1. Prepare a week in advance. A week before you're set to leave, take your best business outfits to the dry cleaners, stock up on business cards, schedule your out-of-office email message, get cash from the ATM, organize your personal and professional travel documents and make a list of everything you'll need to bring with you from the office (laptop, flash drives, photocopies, etc.), so that the night before your flight, you're not scrambling and stressed. That'll allow you to get a good night's sleep, which will put you on top of your game during the trip.
Megan Parry
Megan Parry is a lifestyle writer living in Philadelphia where she's making generous use of her library card, obsessively reading friends' natal charts, and learning how to differentiate between "dried apricot" and "juicy apricot" notes in wine.