7 Captions Calvin Harris *Should Have* Used for His Taylor Swift Congrats
Feb 17, 2016
Taylor Swift had quite the night at the 58th Annual Grammy Awards. Not only did she debut a new haircut and walk away with three awards, but she also made a super inspirational acceptance speech that somehow managed fire back at those Kanye comments while simultaneously providing a super empowering message to women currently pursuing their dreams. It was impressive to say the least.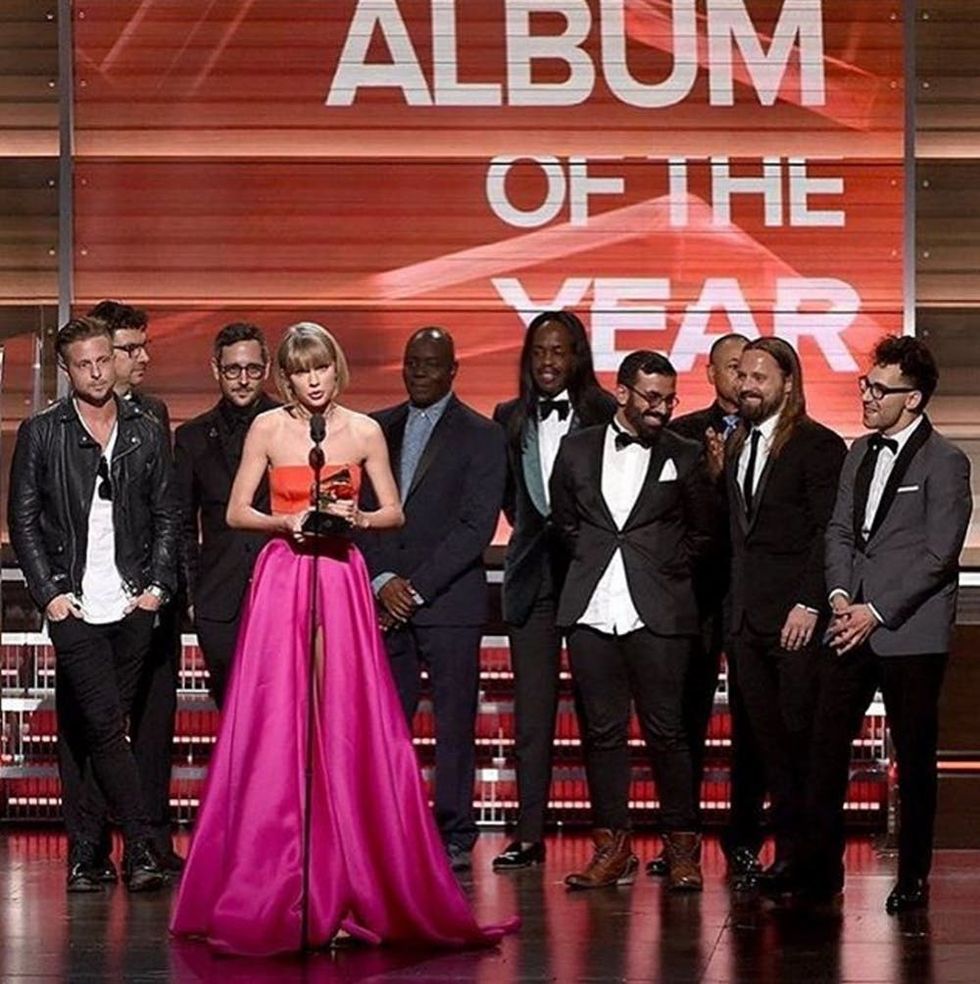 ---
T. Swift's BF Calvin has never been one for PDA, and he actually wasn't even her date to the show, but he did congratulate Taylor after her big night on social media. Calvin shared this snap of Taylor accepting her award on both his Instagram and Twitter alongside the caption, "Congratulations to my beautiful girlfriend."
Is it just us, or does this message this seem to fall a little flat? Not to get too preachy, but after that awesome and iconic speech she gave, it feels like a better caption could have been written to accompany this snap. So, just in case Calvin wants to make some edits or take notes for next time, we've gone ahead and created a few new and improved captions.
1. Congratulations to my beautiful, empowering and major #girlboss of a girlfriend.
2. Super proud of my badass girlfriend, who just won Album of the Year for the SECOND time.
3. This beauty not only took home three awards tonight, but she also made the best acceptance speech ever. Major congrats!
4. Way to clap it back, you perfect history-making goddess.
5. Get it. Got it.
6. *dancing lady emoji* + *raising hands emoji* + *fist emoji* + *flexing bicep emoji*
7. Can't wait to help my beautiful gf find a spot to display her unprecedented-by-a-woman double Album of the Year Grammys <3
What alternative caption would you pick for this snap? Share with us on Twitter @britandco.
(Photos via @calvinharris and Kevin Winter/Getty)
Cortney Clift
Cortney is the senior writer and special projects editor at Brit + Co. She typically covers topics related to women's issues, politics, and lifestyle. When she's not buried behind her computer you'll find her exploring New York City or planning her next big adventure.
Relationships