Check Out the 12 Must-Have Beauty Products That Hit Sephora Shelves Today
Aug 26, 2016
When it comes to staying on top of the latest and greatest beauty hacks — like strange beauty tools we are obsessed with and hair-teasing hacks for elevating every updo — we have you covered. And it doesn't stop there! We're pairing up with our gal pals at Sephora to get our hands on their newest in-store beauty must-haves. After playing with twelve amazing, brand new products, we can say that *all* of them will change your beauty-loving life! These goods range from the perfect false eyelashes to a magnetized face mask (what?!? — I know)! Feast your eyes on the cream-of-the-crop, precious commodities of Sephora's Fall 2016 New Arrivals, and of course get our inside scoop on why these are game-changing gems!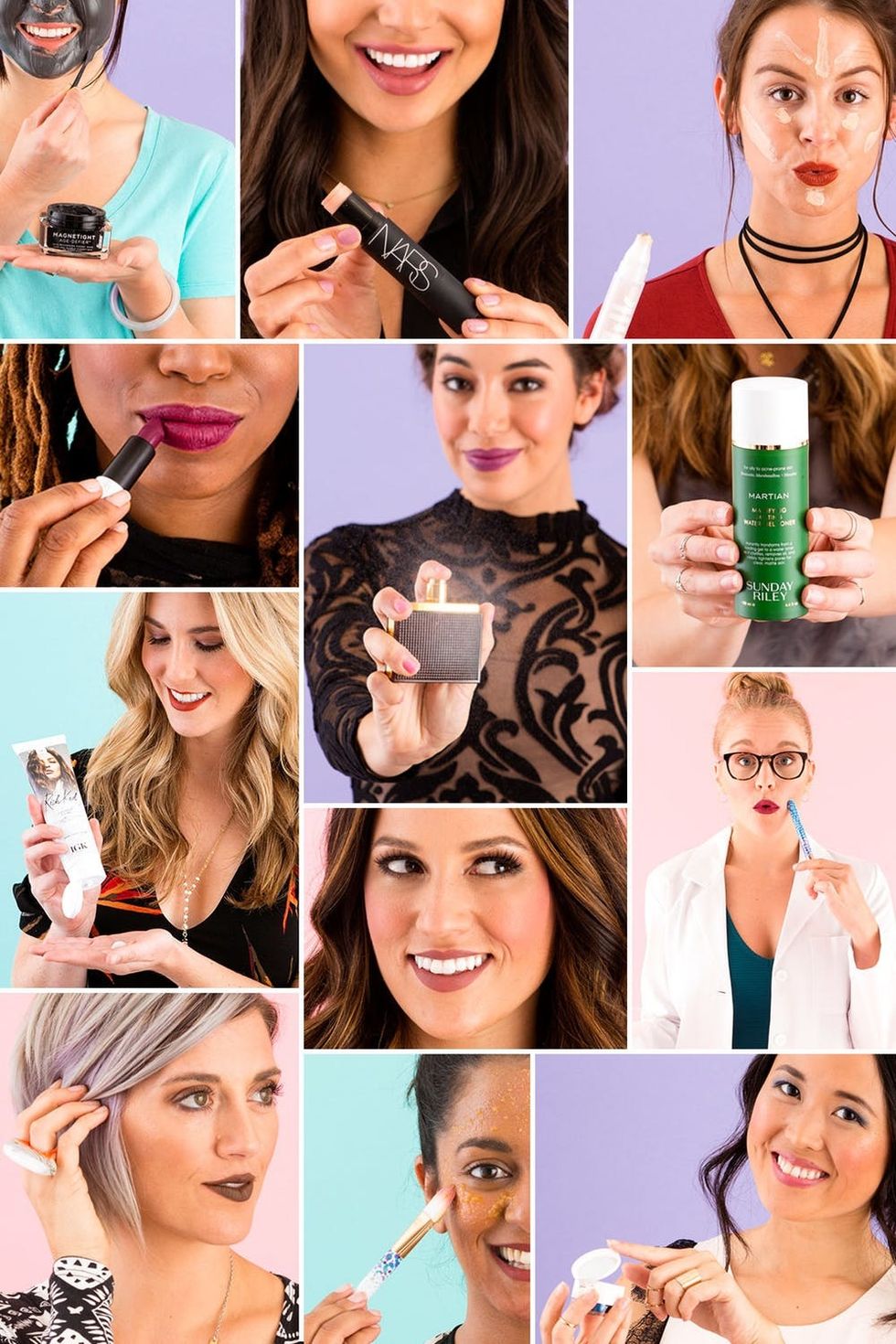 ---
We tapped our resources here and got a group of Brit + Co babes to test all of these goodies first hand — and let me tell you, it was beyond a blast doing so. To say we're smitten would be an understatement :)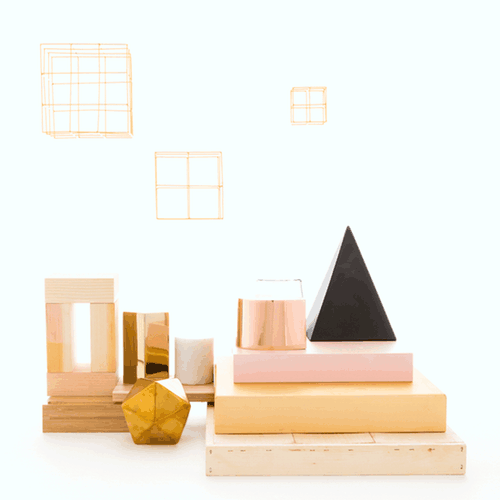 Get ready to dive into each one of these gems!
Elizabeth and James Nirvana Rose Perfume + Nirvana Bourbon Perfume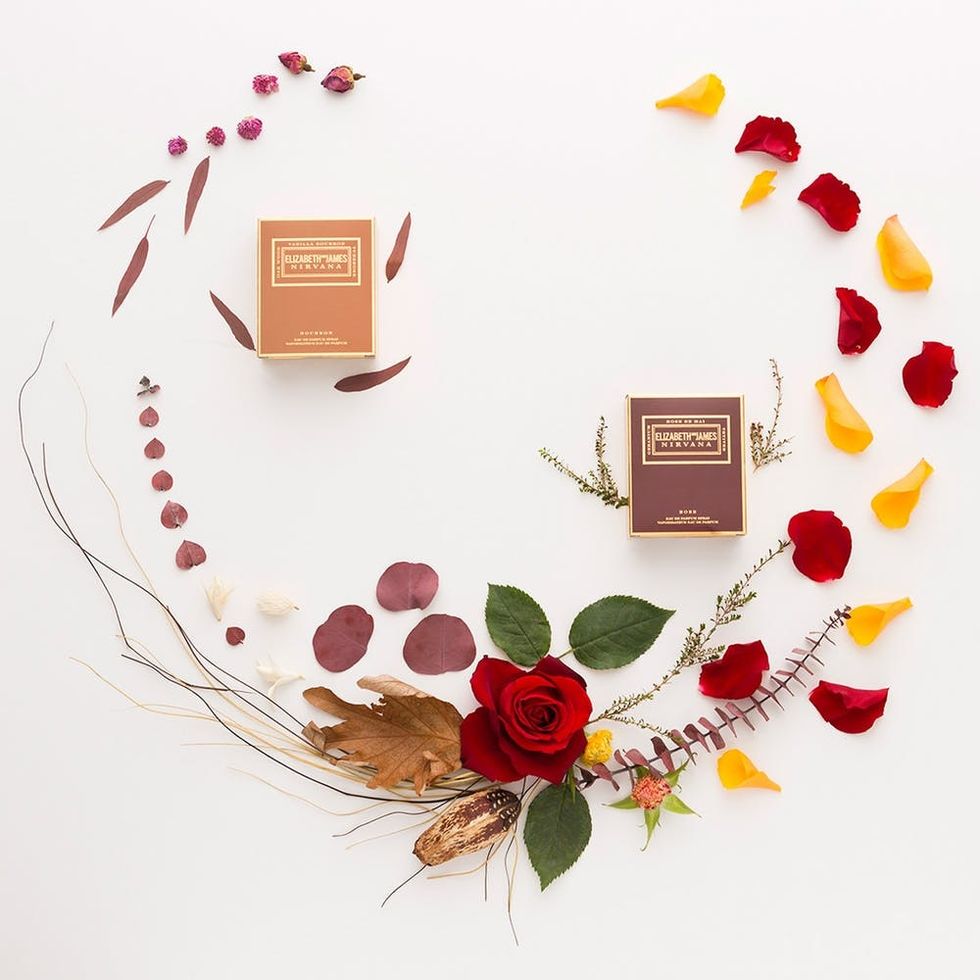 MK + A's lauded brand Elizabeth and James has tapped into a duality of senses with their latest perfumes. The duo creates a balance through an unexpected yet divine contradiction. Nirvana Rose hits *just* the right notes of deep rose, geranium and vetiver to deliver a scent you can wear for any daytime occasion. On the other side of the spectrum, Nirvana Bourbon features a sensual blend of vanilla bourbon, tuberose and oak wood that will take you into any evening adventure.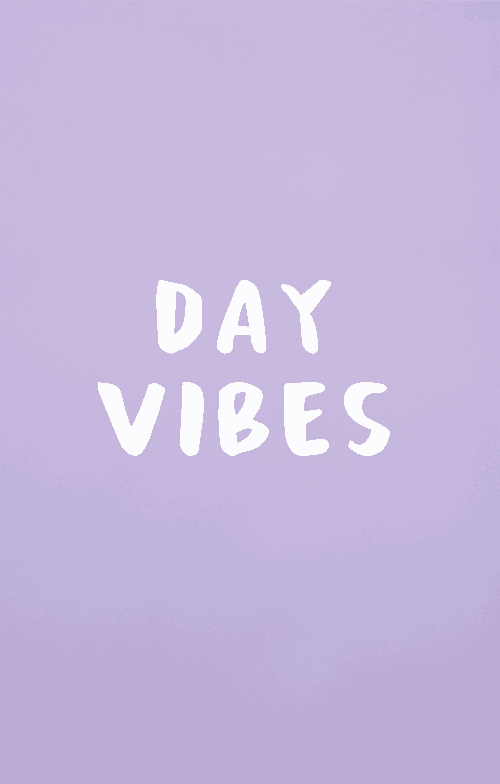 From her casual bohemian day vibe to her deep sultry night vibes, Kelly's covered with these go-to scents :)
Cover FX Custom Enhancer Drops
If you're into the dewy, glowing skin craze, then Cover FX Custom Enhancer Drops will change your life. The metallic potion is formulated to be added to your favorite sunscreen, primer, foundation, serum or moisturizer — or it can stand alone to give you a buildable, sunkissed highlight.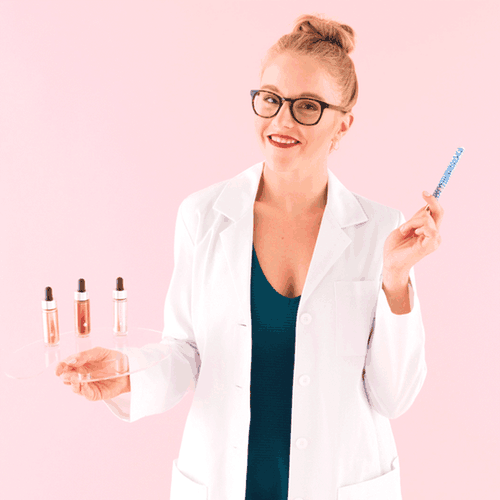 One of the amazing wins of this product is the six universal shades that work for all skin tones (yes and please). Beautiful, radiant skin is literally attainable with the tap of your *makeup* brush!
IGK Rich Kid Coconut Oil Gel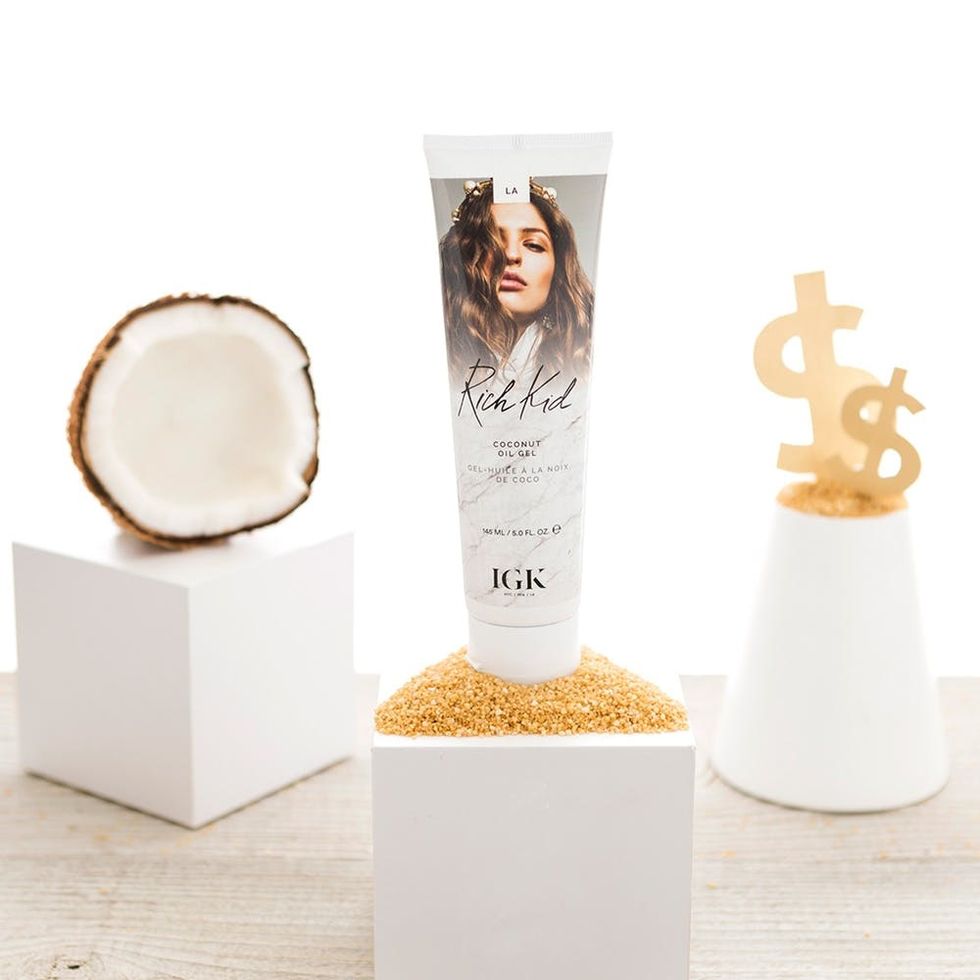 Step aside, sea-salt spray, IGK Rich Kid Coconut Oil Gel is the perfect texture base for any beach wave hairstyle. Designed with a lightweight formula to replenish and hydrate your hair, it will leave you with a subtle lived-in texture that makes styling *any* look a breeze.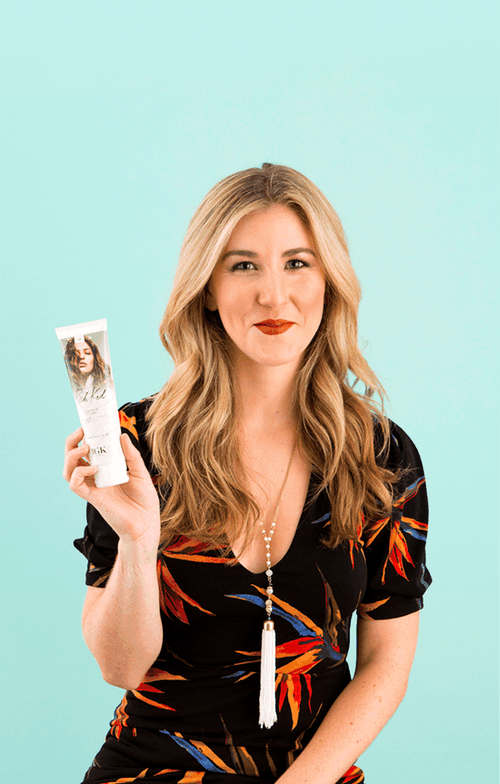 Simply add a dime-size amount to your hand, rub together and apply from your mid shaft to the ends of your hair. You can either wear as-is or take it up a notch into your favorite updo. Also, just wait 'til you smell how insanely delicious this stuff is.
NARS Sculpting Multiple Duo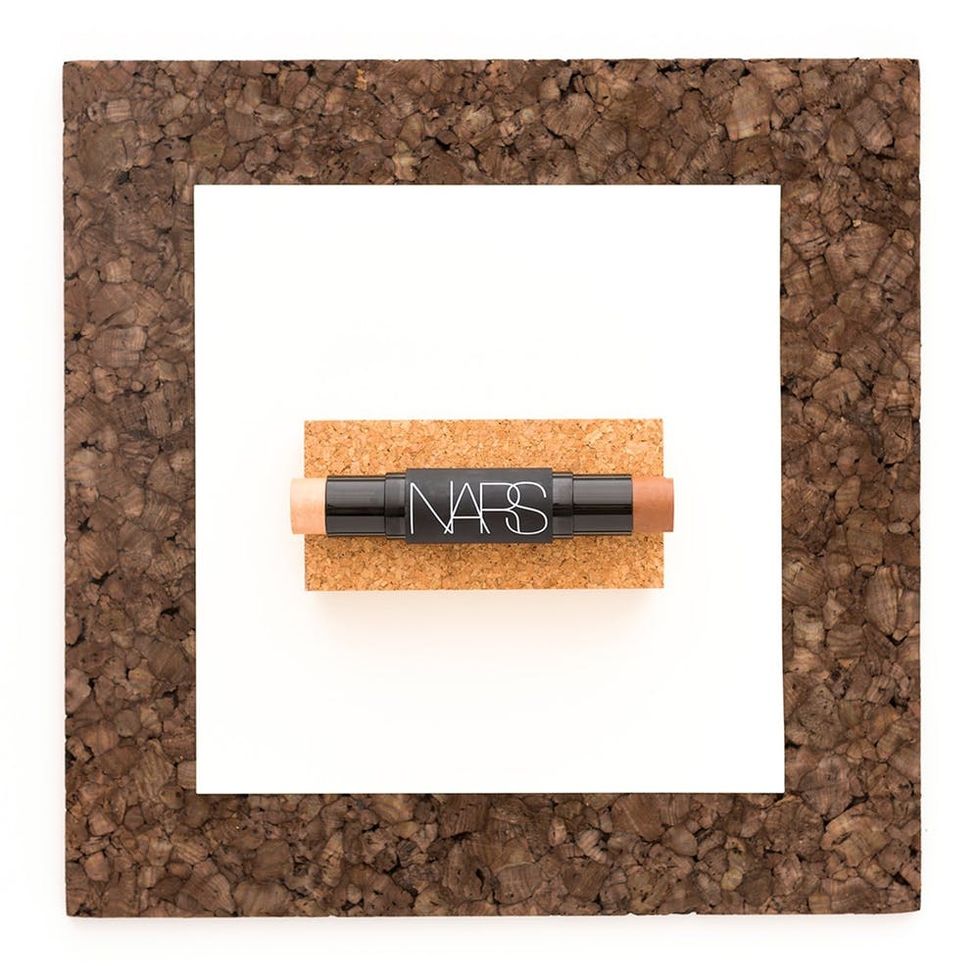 Yep, you can get an entire five-minute makeover in one compact, dual-sided stick! One end of NARS Sculpting Multiple Duo has a cream bronzer for contouring, and the other end is packed with an illuminating highlighter to brighten for that luminous finish.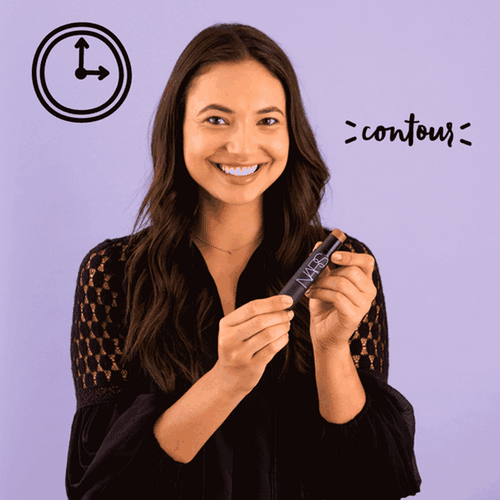 Apply the bronzer to the hallows of your cheeks, around your hairline, down the sides of your nose, on your neck and in the creases of your eyes. Blend by making small circular and tapping motions with your fingers. (By the way, this cream bronzer blends easier than most I've tried!) Next, blend the highlighter onto the bridge of your nose, upper cheekbones, your brow bones, center of your lower forehead and above the center of your cupid's bow. Voila! Five minutes and fabulous!
Bite Beauty Multistick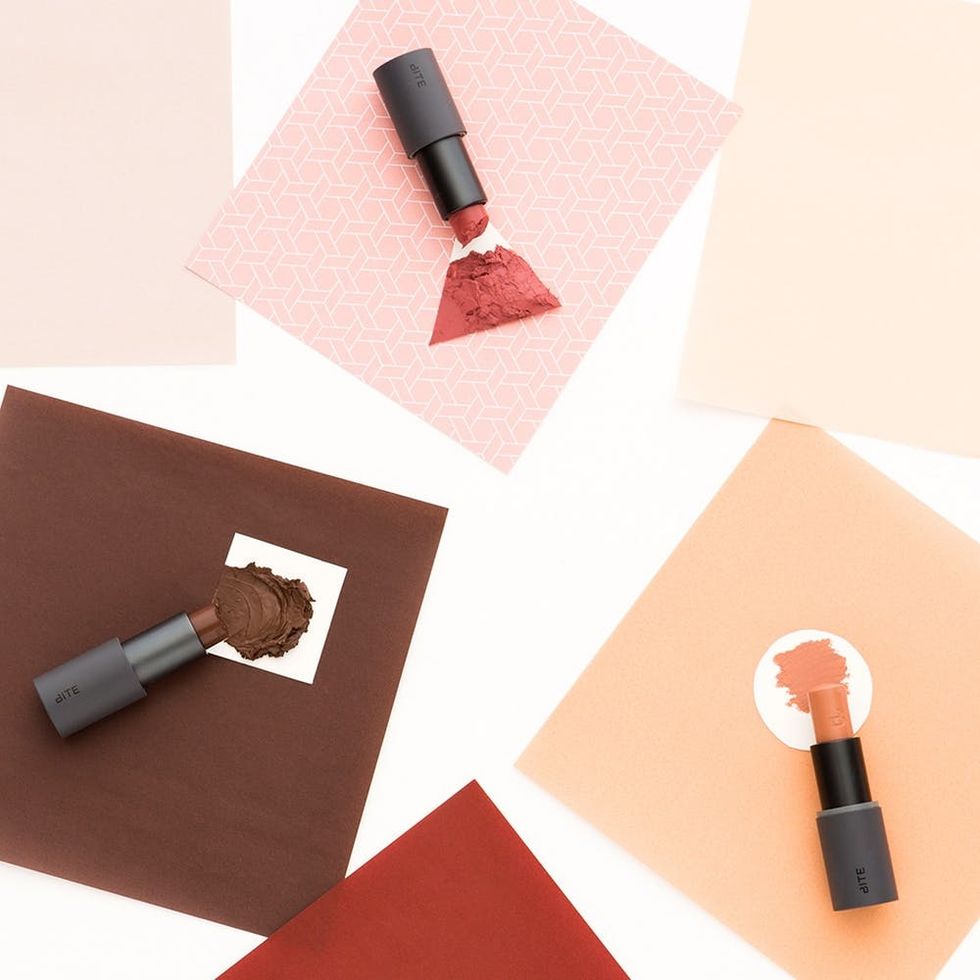 These compact Bite Beauty Multisticks are packed with high pigments and come in 18 (18!) monochromatic shades. They're made to fit your eyes, lips and cheeks in as easy as one, two, three steps! Plus, the cream-to-powder finish makes application and longevity effortless.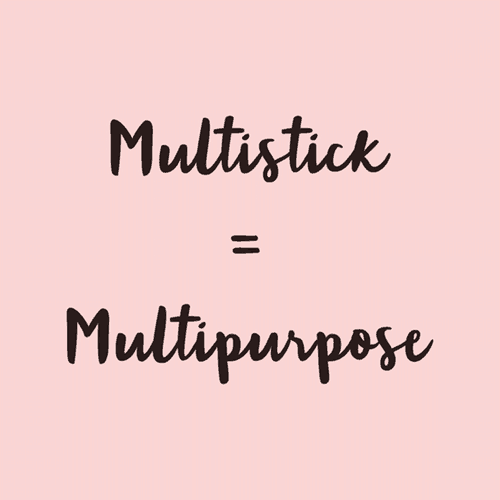 Ready for a full face makeover? Apply with your finger or a brush to the creases of your eyes – I like to blend a deeper layer on the outer corners and gradually blend into the creases and inside corners — for a professional, proper smokey eye. Next, apply to your cheeks as a blush/bronzer and blend by making small circular, tapping motions with your fingertips. Finally, apply to your lips with a lip brush to finalize this trio'ed look. Just add a coat or two of your favorite mascara and you're ready to roll! Can I say obsessed?!
Dr. Brandt Skincare MAGNETIGHT Age-Defier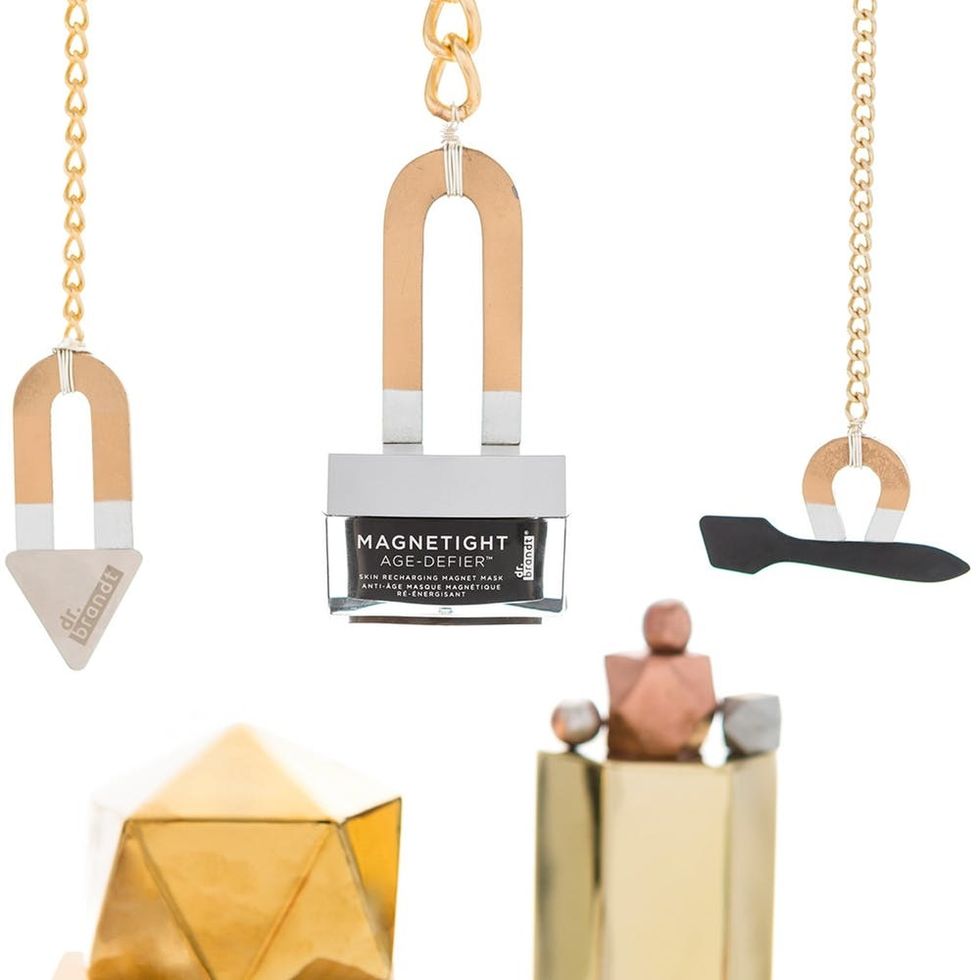 Hands down, Dr. Brandt Skincare MAGNETIGHT Age Defier is one of the most unique beauty products to have recently hit the shelves! This mask, designed for *all* skin types, has magnetic properties in its iron-based formula. When used with the provided magnet, it will reduce the signs of aging and calm stressed skin. The special ingredients in this awesome mask are black tourmaline (an energizing mineral), and skin scavenger (a multi-functioning antioxidant) and firming peptides.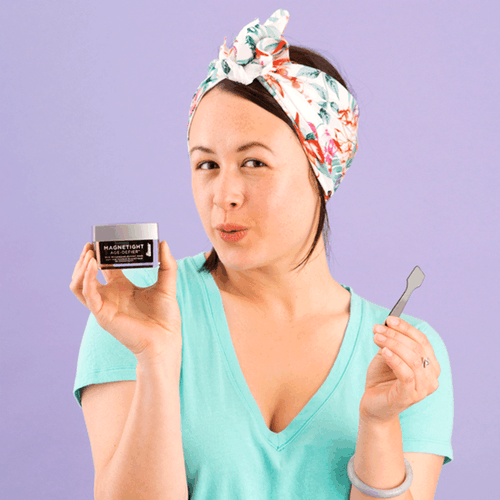 Real talk — NEVER have we seen anything like it! The application is so easy. You just apply with the little spatula provided and then let the mask sit on for five to 10 minutes. The removal is where it gets crazy — wrap the magnet in a tissue and simply glide it along your face. That's it. It's nuts to watch it just lift right off your skin. Once you get all of the mask removed, gently rub the remaining serum into your skin for that polished, radiant glow.
Sephora Collection House of Lashes: Everlasting, Timeless + Seductress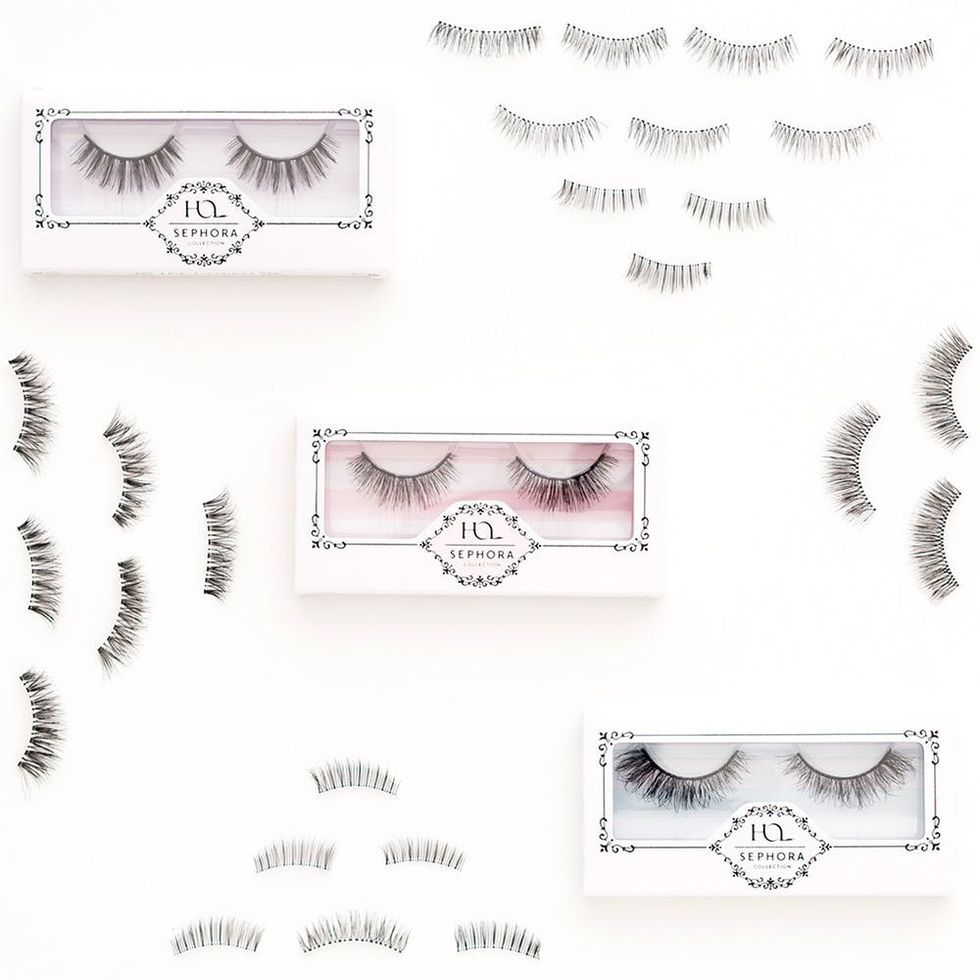 These cruelty-free, handcrafted, 100% sterilized human hair lashes will take any makeup look to a whole new level!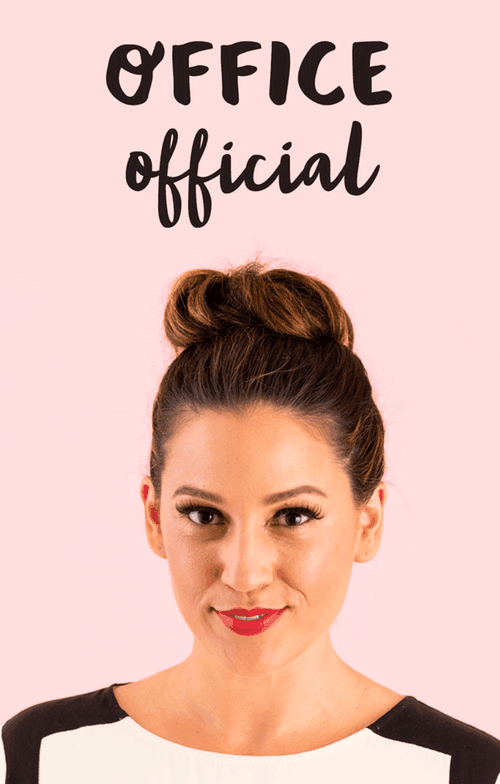 What better way to amp up a day in the office, flirt and flutter with your date or embrace your best brunch look? Sephora Collection House of Lashes, paired with a simple cat eyeliner and red lip, will glam up your next big office meeting without overpowering your look. When you want to impress your date (without distracting him with too much makeup ;), simply throw on a pair of the seductress lashes paired with a smoldering smokey eye and nude lip. Keep it timeless by pairing these bad boys with a bright pink lip and soft bronze lid for your next brunch date with your crew.
Fresh Vitamin Nectar Vibrancy-Boosting Face Mask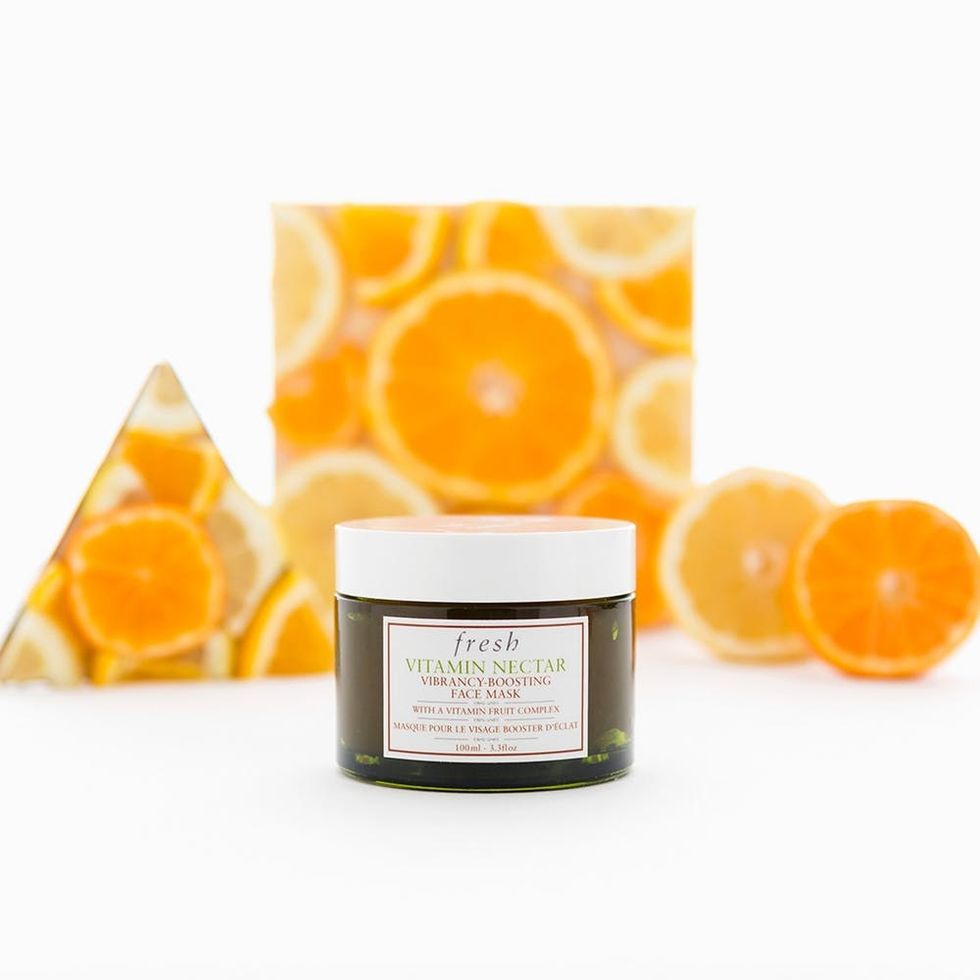 Fresh Vitamin Nectar Vibrancy-Boosting Face Mask is packed with vitamin fruit complex, blended with vitamin C, E and B5, lemon *and* orange fruit extracts. You can use this mask once a week for vibrant, brighter and healthier-looking skin.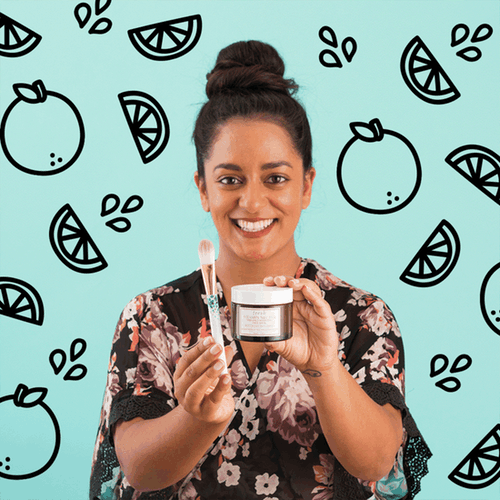 Apply with a makeup brush for a cleaner application. (The product will last longer this way too!) Use your fingertips to gently massage into your skin for a few moments and then let sit 10 minutes for it to work its magic. To remove, use a warm wash cloth, then splash your face with water to rinse residual particles.
Milk Makeup Sunshine Skin Oil Tint SPF 30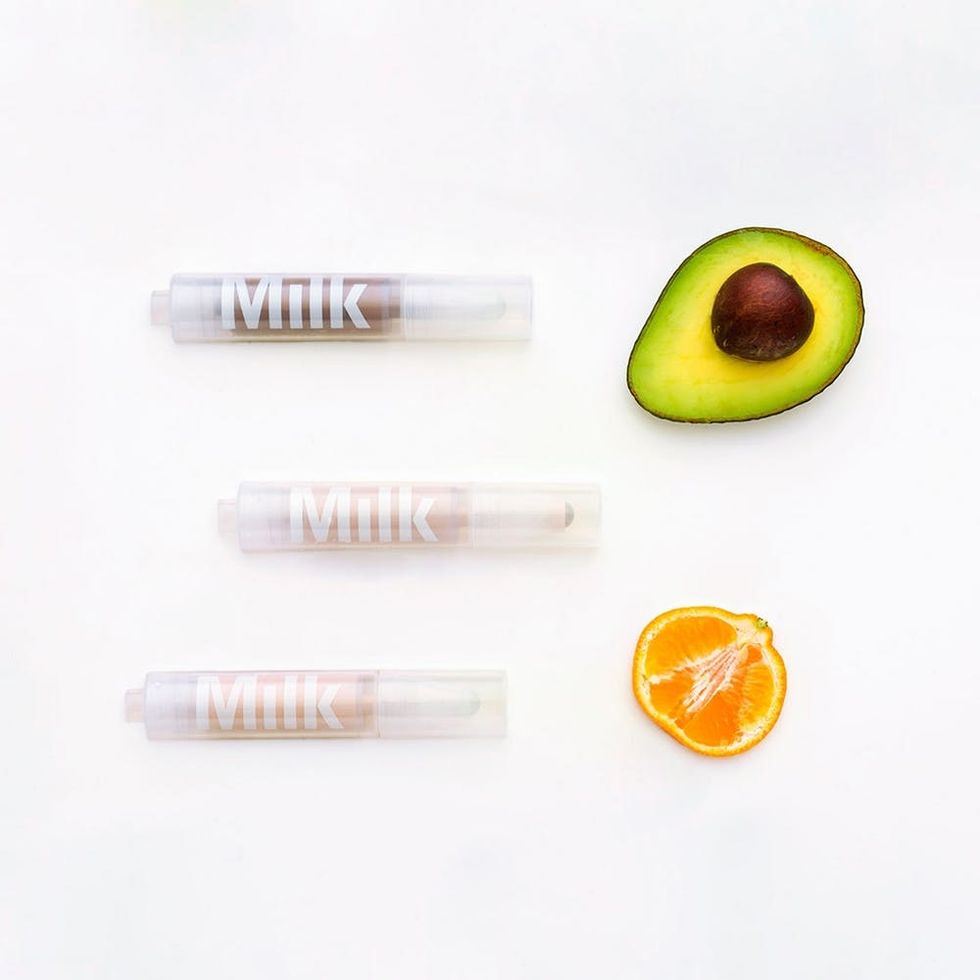 Meet Milk Makeup Sunshine Skin Tint — aka a sheer, buildable coverage in a portable, roll-on *brush free* applicator pen. The foundation is formulated with mandarin, avocado, grapeseed and olive oils to hydrate your skin and leave a radiant, flawless finish.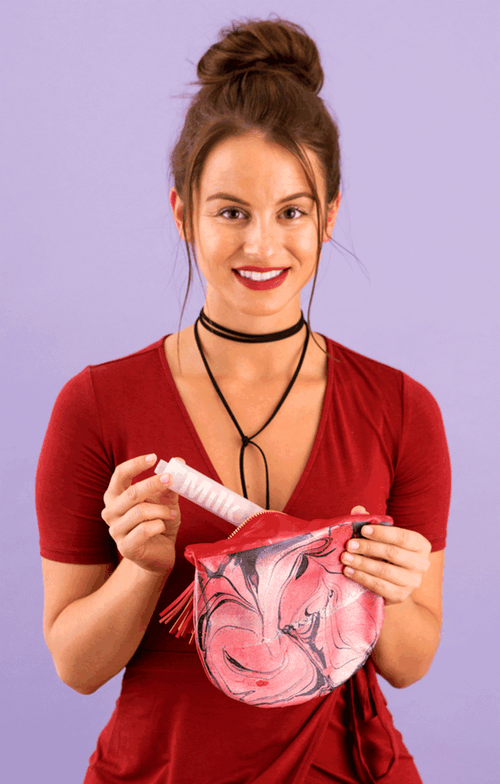 Considering how lightweight and hydrating this formula is, the coverage is beyond what would be expected. Not to mention how easy it is to apply, blend in and keep in your bag for any on-the-go makeup-wearing needs! Also — the smell of this product is unreal! YUMMMMMM!
The Estée Edit by Estée Lauder Metallishadow Crème + Powder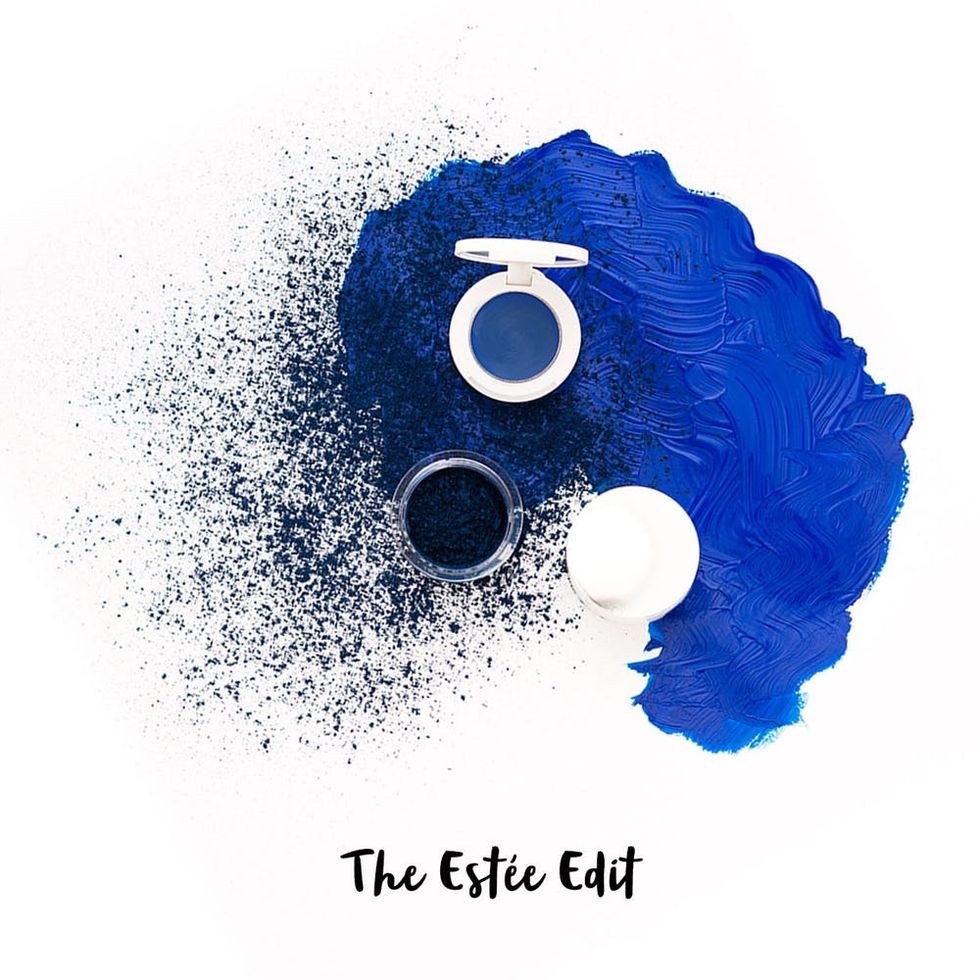 Estée Edit Metallishadow Crème + Powder is the *prettiest* stacked cream and powder duo shadow that can take you from day to date in a matter of two easy steps. The high-impact cream stands alone or acts as a great base for the loose metallic powder for a stronger metal finish.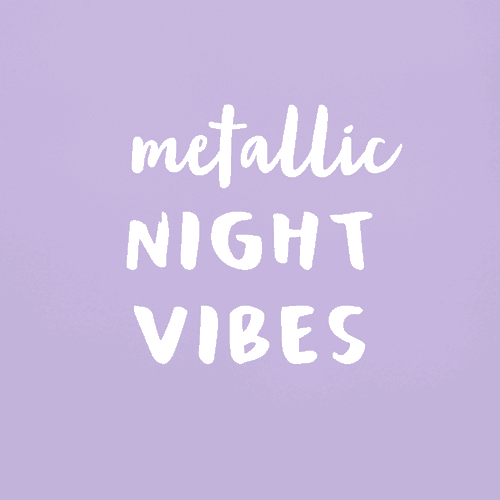 Try gently blending the Wild Cosmo Cream onto your lids with your finger for a mellow day look, and bump it up by tapping the powder right over the top for an intensified evening look. Change your fit, switch up your 'do and voila — date-ready in minutes.
Sunday Riley Martian Mattifying Melting Water-Gel Toner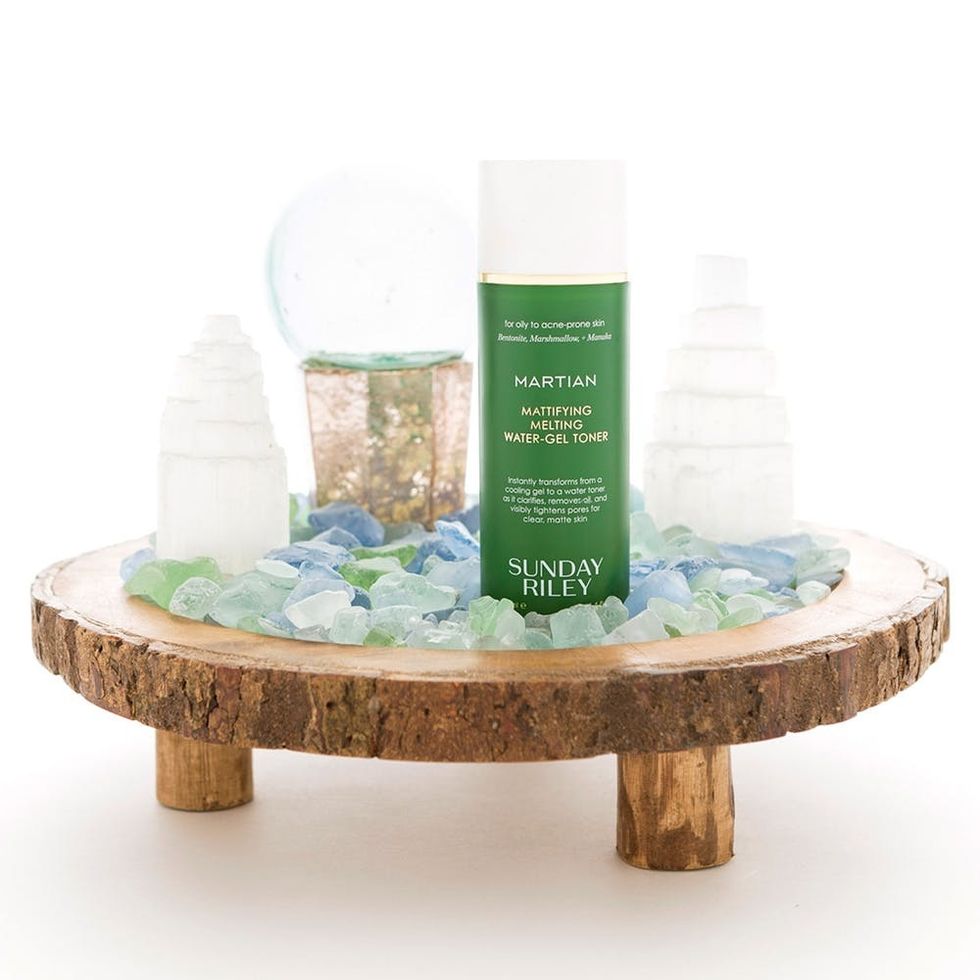 Don't be intimidated by the green tint — this magical product instantly transforms from a treatment gel to a water toner. Sunday Riley Martian is packed with oil-absorbing spheres, cucumber, green tea, marshmallow and witch hazel extracts to soothe, as well as a bentonite clay to control oil and mattify your skin.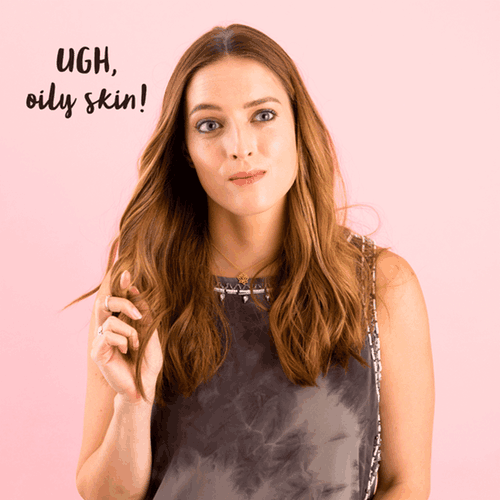 If you have oily skin, then you know the struggle is real. Look no further — add one pump of this green potion to your skin before you apply your makeup, and you'll have that dreamy matte makeup look without any hassle!
Make Up For Ever Artist Rouge Lipstick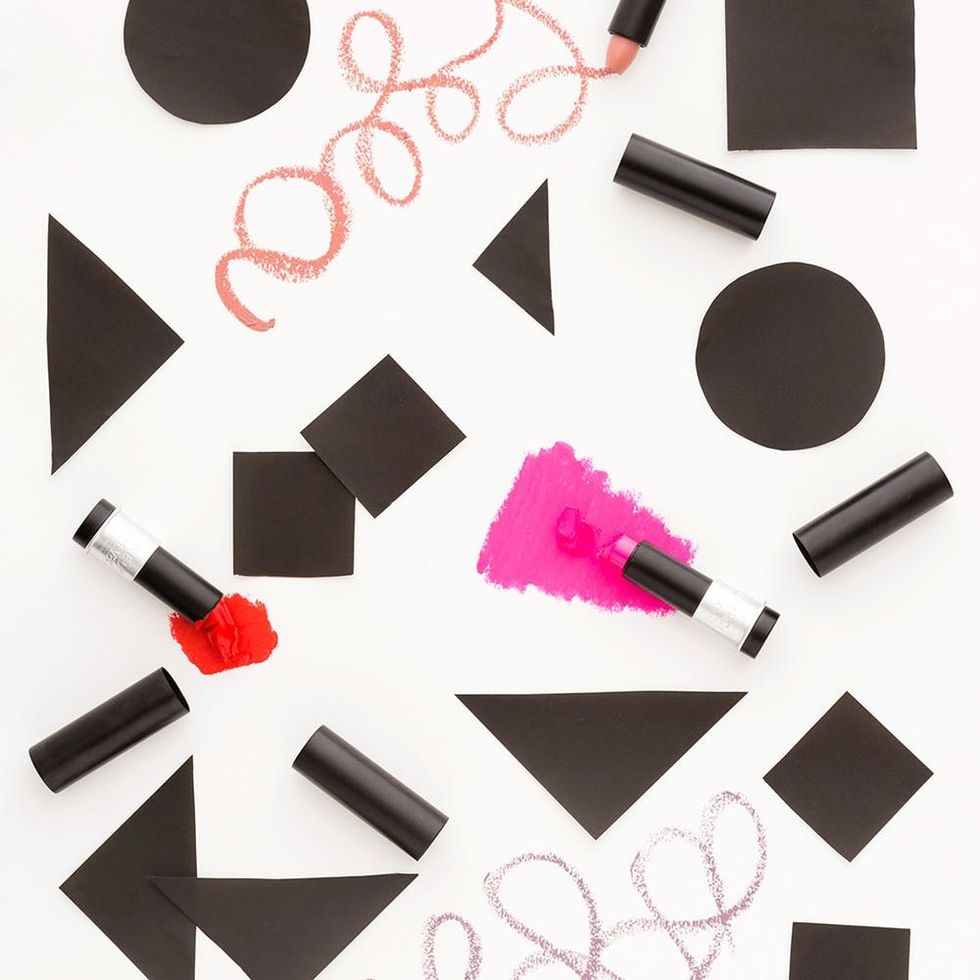 These highly pigmented, long-lasting lipsticks come both in a matte and satin finish, *and* 42 shades to choose from. Most long-lasting pigments tend to dry out your lips, but Make Up For Ever Artist Rouge Lipstick has a high-impact formula that keeps your pucker hydrated and packed with color all day!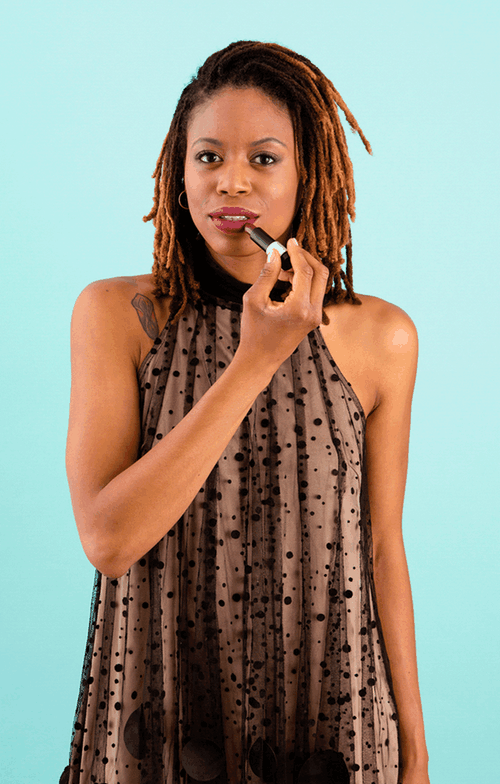 First off, this pearly fuchsia hue is to die for. Secondly, any lipstick that can endure this much smooching is WINNING in our book ;)
BONUS: Beauty Outtakes!
You know us — we can't help including some outtakes. I mean… I think we all agree that we should have Sephora play dates once a month here in the office!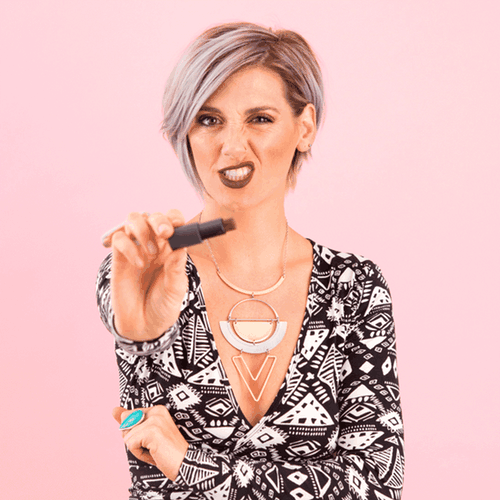 Now have fun stocking up your beauty cabinet with all these new soon-to-be loves of your beauty lives!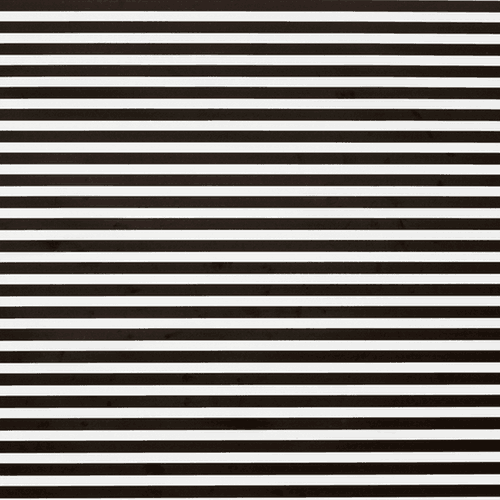 What are your go-to beauty products? Which new Sephora product made your must-have list? Share with us on Twitter @BritandCo!
This post is a collaboration with Sephora.
Author: Misty Spinney
 Creative Direction, Concepts, Hair, Makeup + Styling: Misty Spinney
 Photography: Kurt Andre + Brittany Griffin
 Production: Misty Spinney, Ashley Perlman, Sydney Smith, Anita Yung, Irene Lee
 Models: Kelly Bryden, Maddie Bachelder, Irene Lee, Sydney Smith, Ashley Fischer-Stern, Misty Spinney, Rachel Florez, Brenda Lawrence, Marisa Kumtong, Cydnee Taylor, Anjelika Paranjpe, Julia Chaves, Caitlin Silva + Alisa Magennis

Misty Spinney
Misty Spinney is a hair stylist, makeup artist, and fashion stylist with a strong background in design and deep passion for creativity.
Beauty Products
More From Beauty Products