10 Ways to Bring Creativity into Your Morning Routine
Mar 02, 2016
Sure, we preach creative, DIY living every chance we get, but we understand that it's not always easy to get into that frame of mind. The biggest obstacle folks usually point to? Not having enough free time. As most creative pursuits happen at home, it's essential that our spaces foster an energizing atmosphere — and that we don't get bogged down by trivial and time-consuming issues. So we've partnered with the pros at IKEA to bring you 10 ways to streamline your morning routine, thereby making time for creative thinking. Check it out!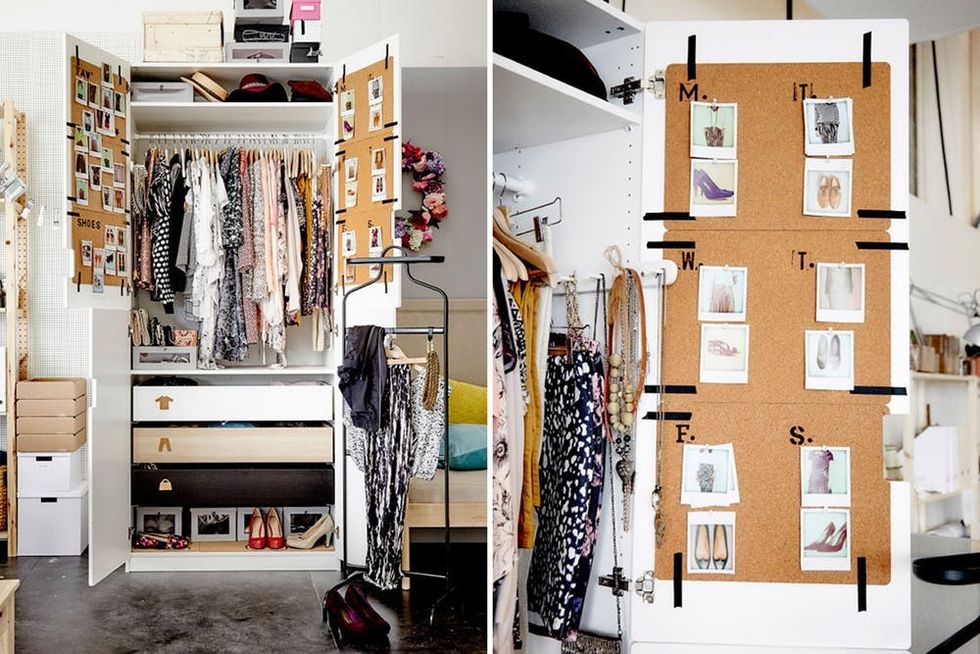 ---
1. Get creative with your space: Take a look at your furniture and organization, and consider how they can foster efficiency and creativity. Here's one of our go-to hacks: Cork "mood" boards on your closet doors help you choose outfits ahead of time. Goodbye, decision fatigue!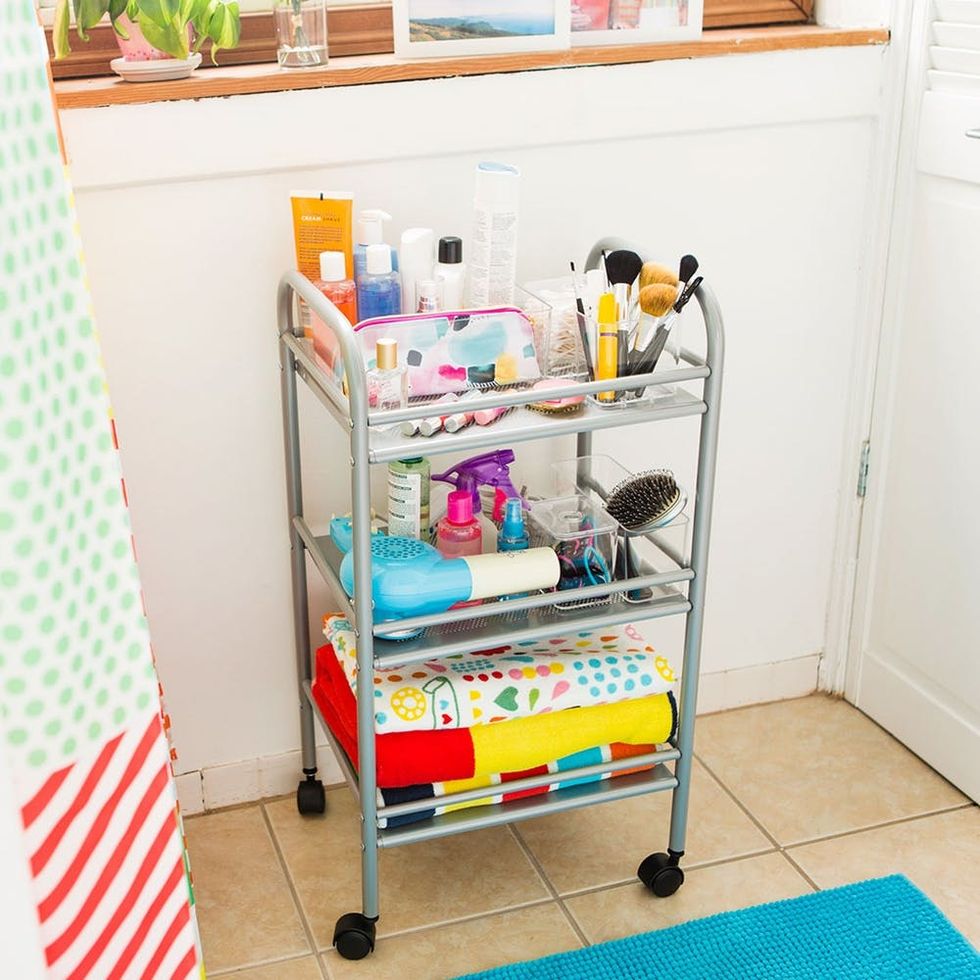 2. Streamline your morning bathroom routine with designated shelves: Have each shelf on a cart or in a cabinet reflect a step in your morning routine. Be sure to have easy access to your most-used products. Less time digging for Q-Tips means more time for thinking creatively!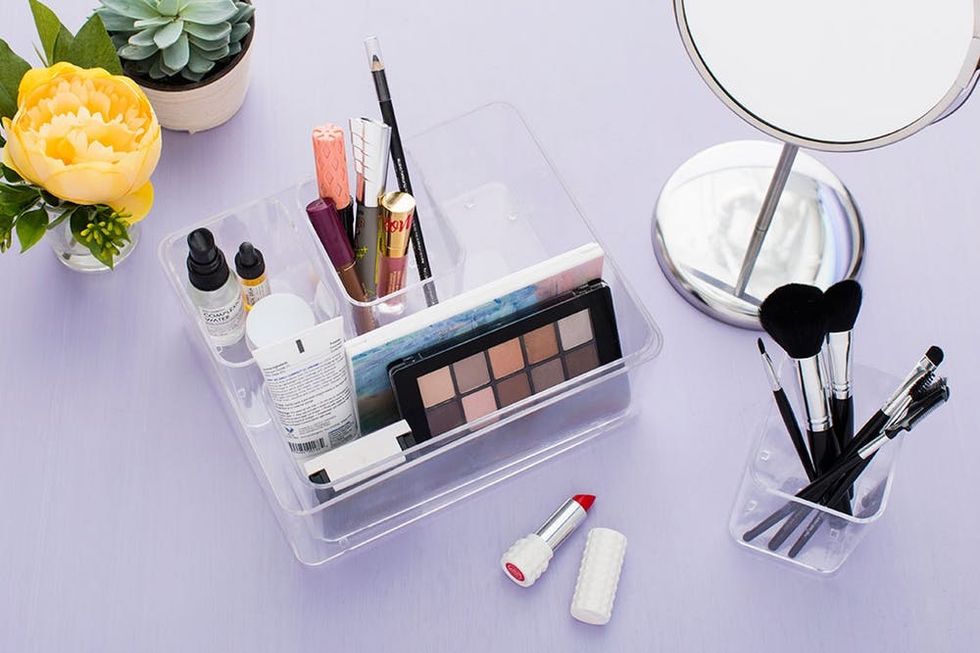 3. Get creative with your makeup: Putting on makeup is a daily opportunity to be creative! But if you're like us, too many beauty products mean a majorly overwhelming morning. Keep *only* your essential beauty supplies on your vanity or countertop, and stash the rest out of sight. Use clear acrylic nesting boxes to organize the makeup into subcategories like skincare, brushes and shadows. And a pro tip for you anti-clutter enthusiasts: Opt for large, thin palettes for your eyeshadows, blushes and bronzers instead of separate pods. There are tons of looks you can create using *only* one palette.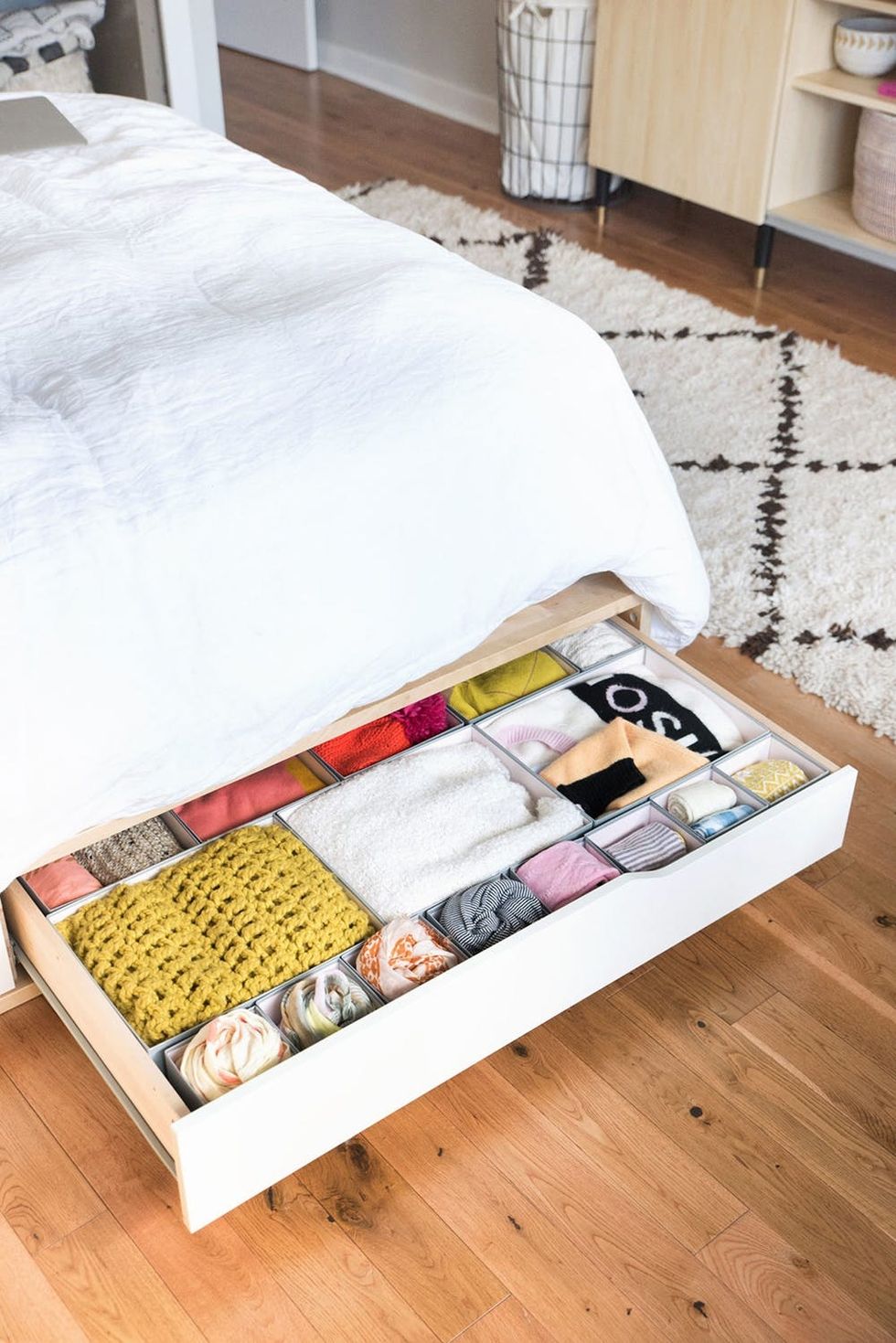 4. Utilize under-bed drawers and inserts for smaller clothing: Bri Emery of DesignLoveFest put it best: "It's amazing how much more peaceful and productive my mornings are when I'm not searching for my matching socks as I'm running out the door." We definitely know the feeling.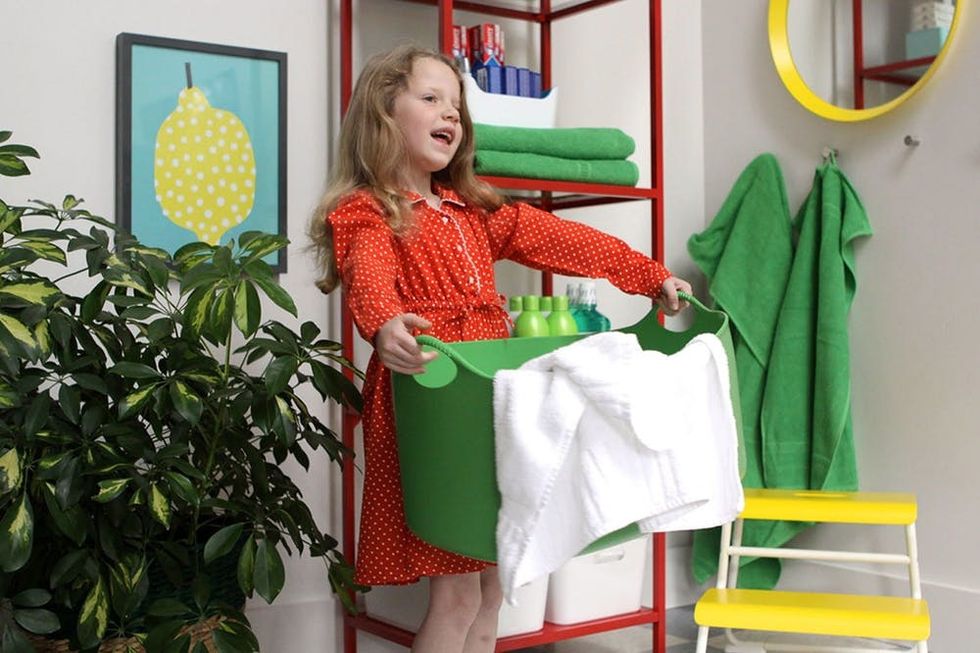 5. Keep your laundry basket in the bathroom: Gabrielle Blair of Design Mom taught us this one — stow your laundry basket in the bathroom and save a trip with dirty clothes and wet towels. Want another time saver? Hang your outfit on the bathroom door as you shower for a quick steam!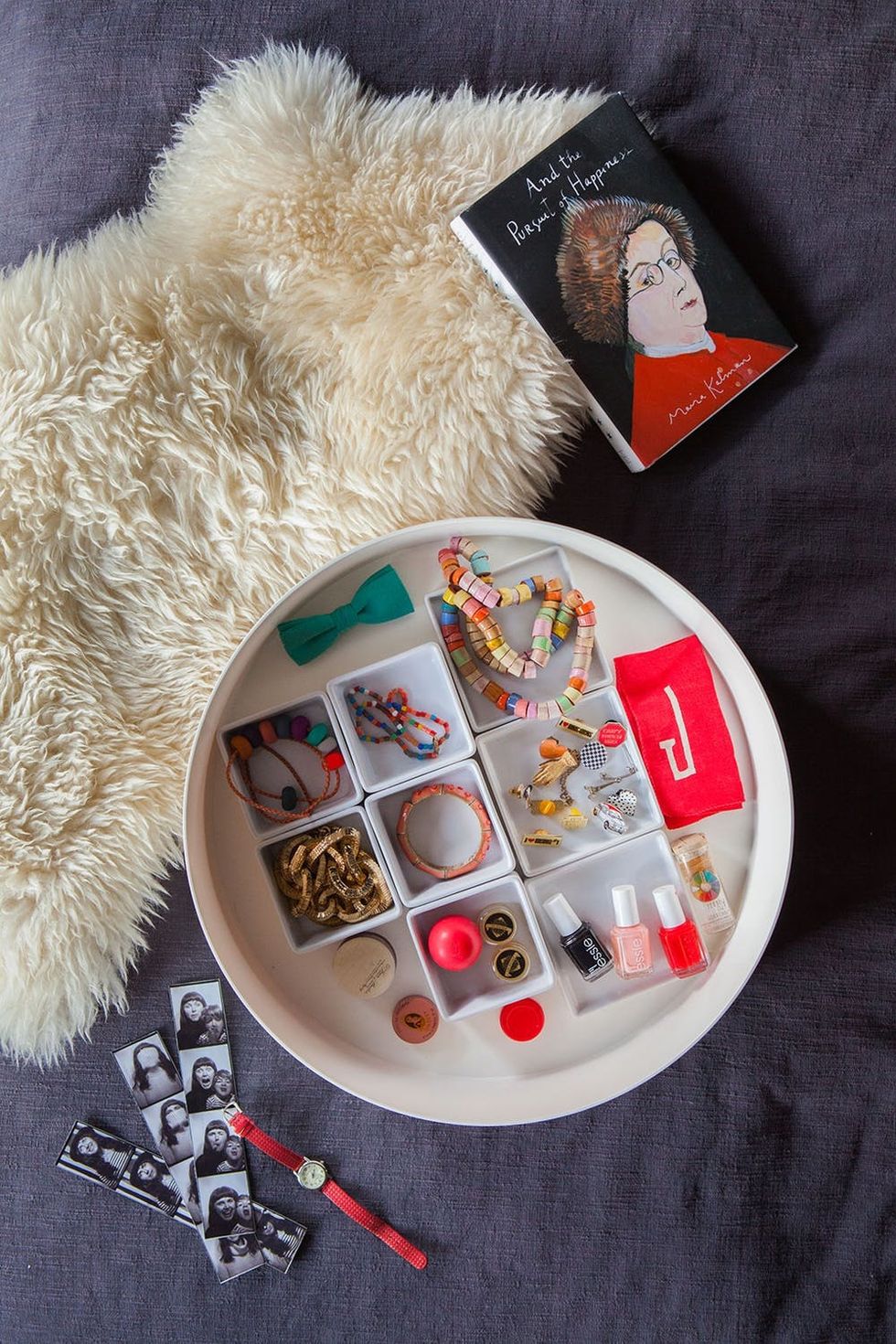 6. Use little boxes to display your accessories: Jordan Ferney of Oh Happy Day shows us that little boxes bring rhyme and reason to your accessories storage, while still showing all of the good stuff off. Swap out your favorite pins, jewelry and polishes every few weeks to feel extra refreshed.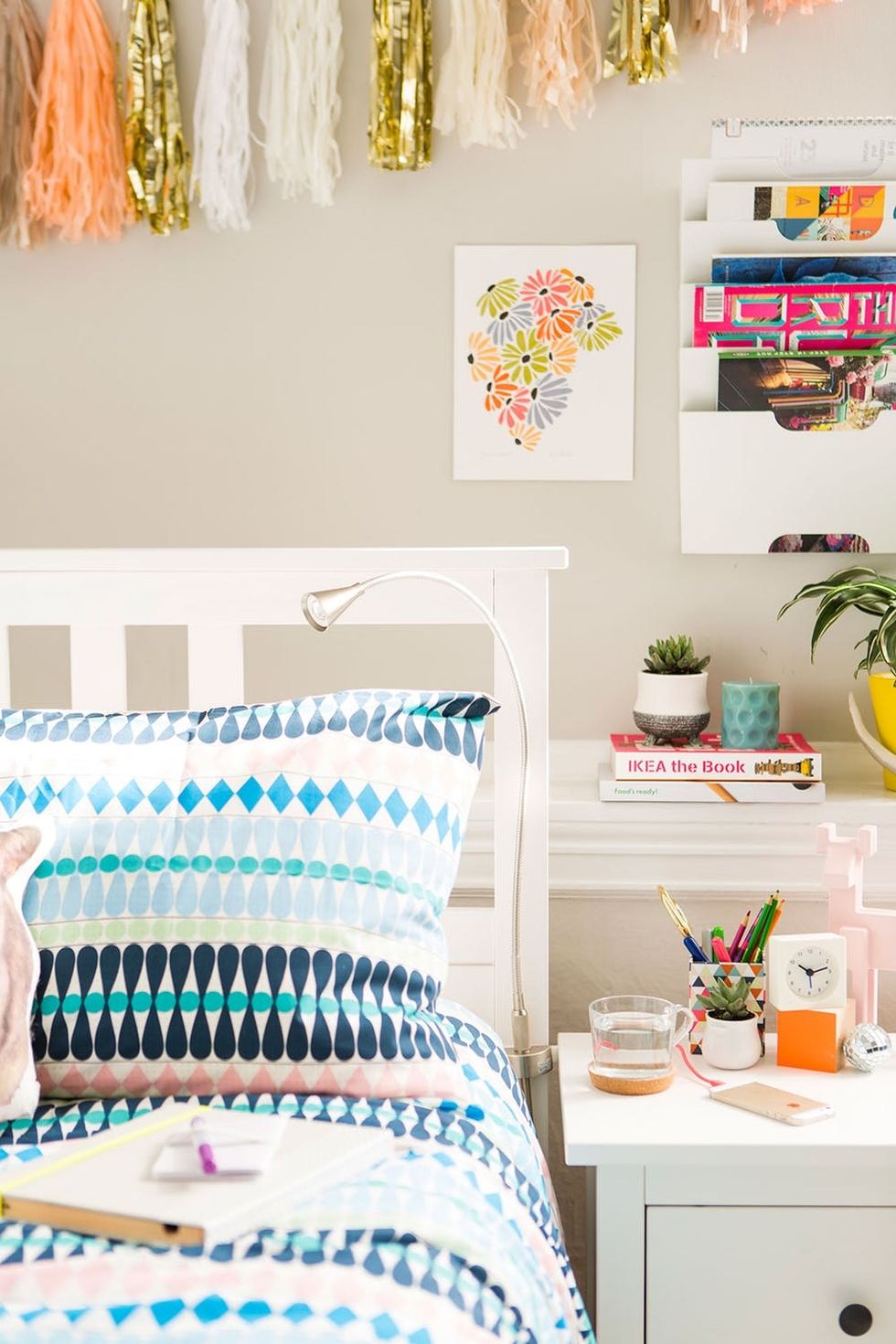 7. Keep your space organized to avoid distractions from creative time: We at HQ can seriously vouch for this one: Clean work surfaces are *crucial* for creative thinking. As our bed often doubles as our desk at home, an organized nightstand is a must.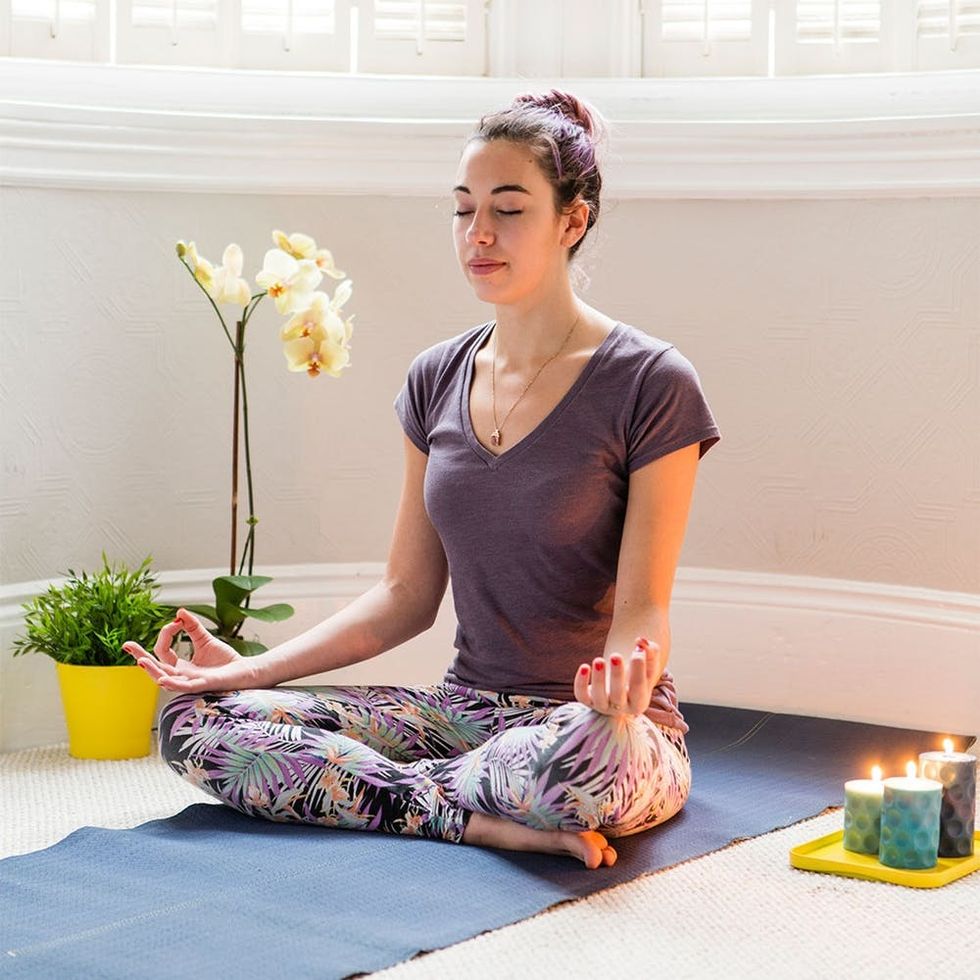 8. Spend at least five minutes meditating or sitting still and counting your breaths: This helps clear the mind and creates space for creative thinking. Even if you just slowly count your breaths, you'll be surprised at how calm and focused you feel afterwards. Fewer anxious thoughts mean more room for creativity!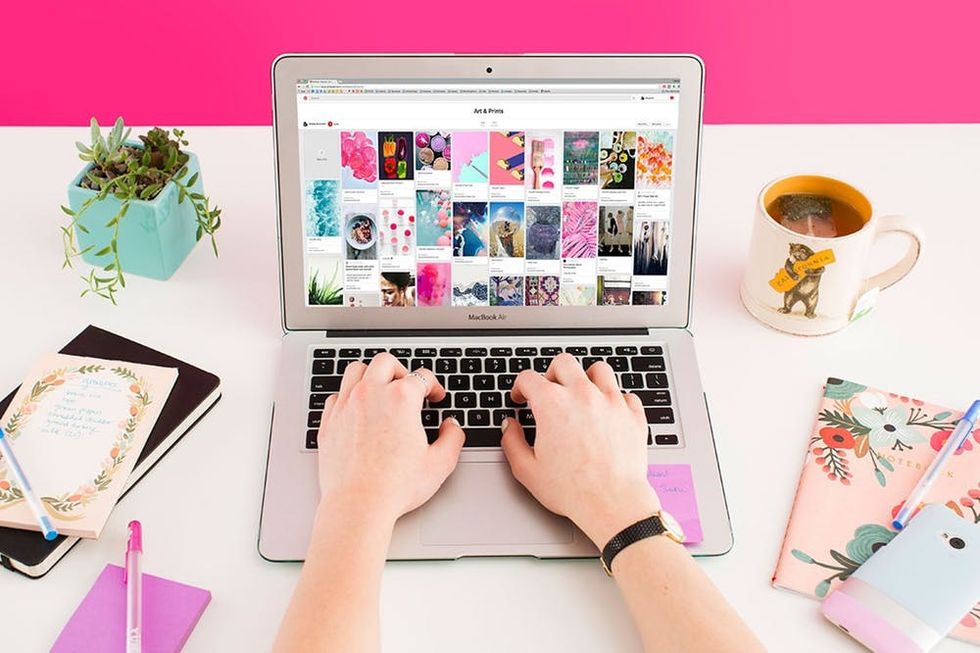 9. Dedicate 20 minutes to finding inspiration every AM: Take part in our Daily Creativity Challenge, and spend this time doing something creative *and* out of your ordinary routine — like inspo-hunting on Pinterest, reading quotes, or even taking a walk down the street. Share your experiences with us by sharing a photo with the hashtag #iamcreative!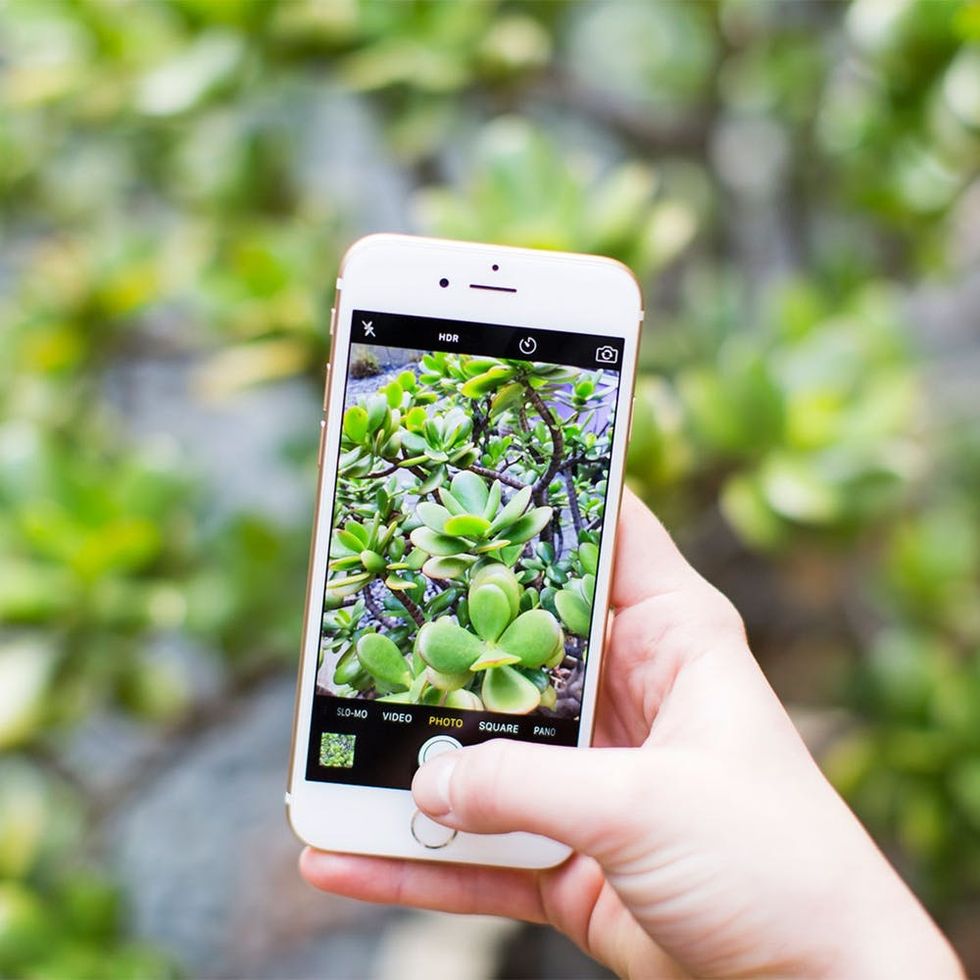 10. Snap a photo of something that inspires you before you get to work: It doesn't matter if you do so with your phone or a camera — the important thing is to take notice of everyday beauty and flex that creative muscle. Feel free to share your results with us on Instagram or Twitter!
Will you be implementing any of these ideas in your morning routine? Let us know on Twitter!
This post is a collaboration with IKEA.
Authored by: Maddie Bachelder