Made Us Look: These Retro-Style Daft Punk Posters are Instant Classics
Apr 05, 2014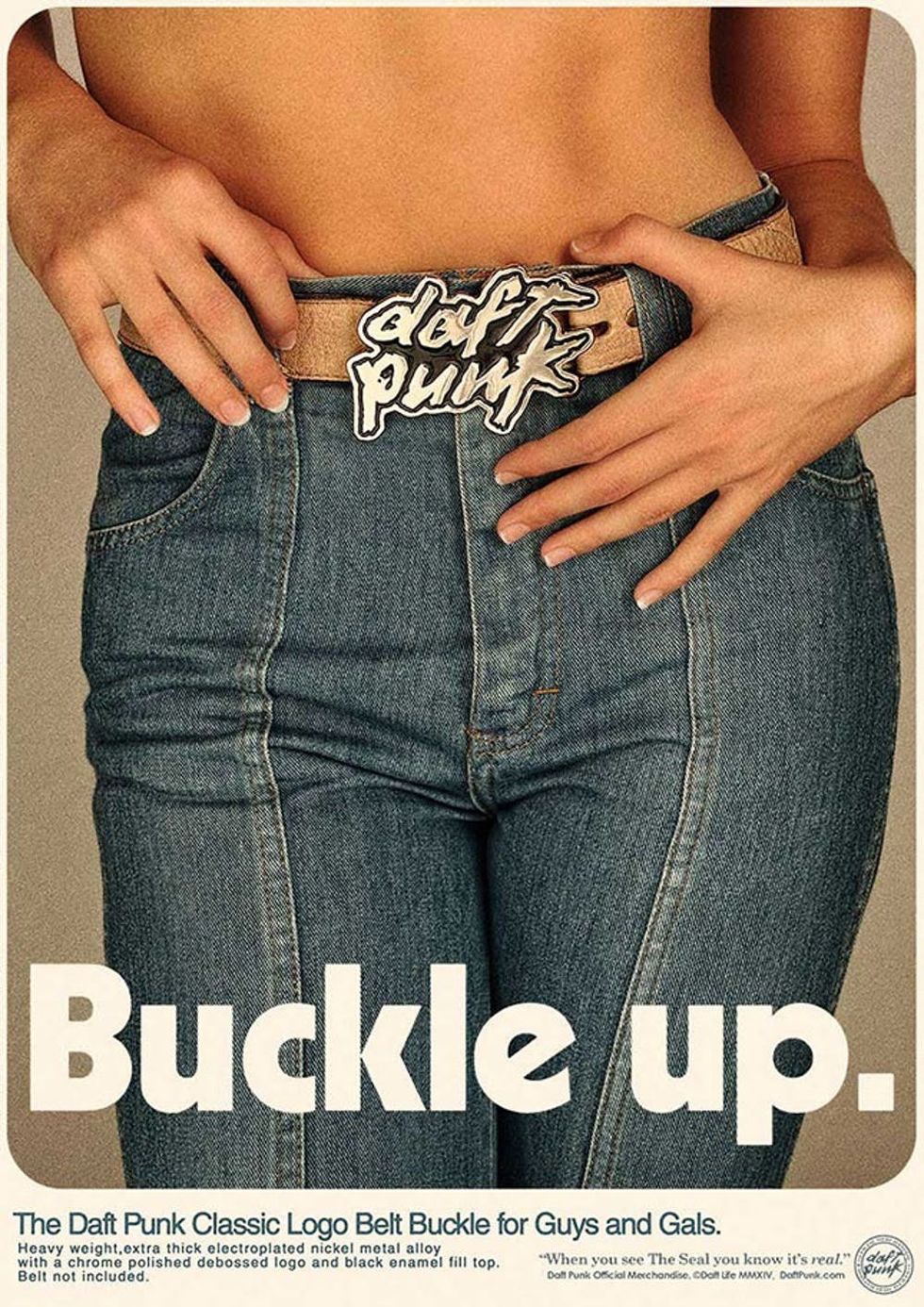 What can we say, we're suckers for a good throwback (ahem, did you catch our glittery '90s-themed site makeover for April Fools' Day?). So it shouldn't be a surprise that we're totally diggin' Daft Punk's new retro-themed merchandise posters that are currently featured on the group's website.
---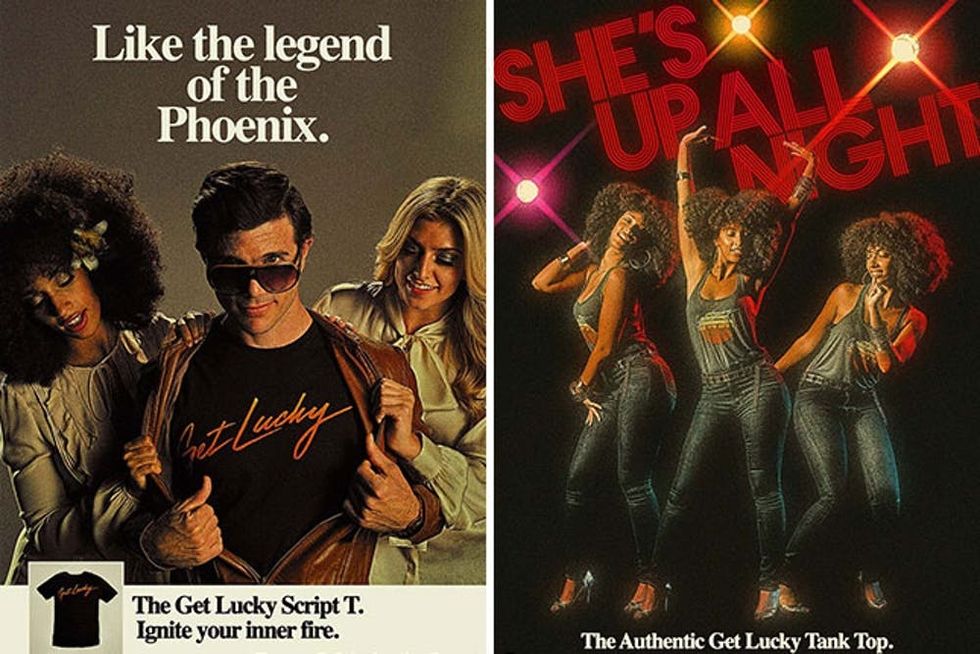 The digital prints done up by the the French electronic duo read like '70s-era ads — washed out, grainy and just a touch sexed-up. They each cleverly promote a piece of brand spankin' new Daft Punk merch, including a belt buckle, a poster and a handful of tees.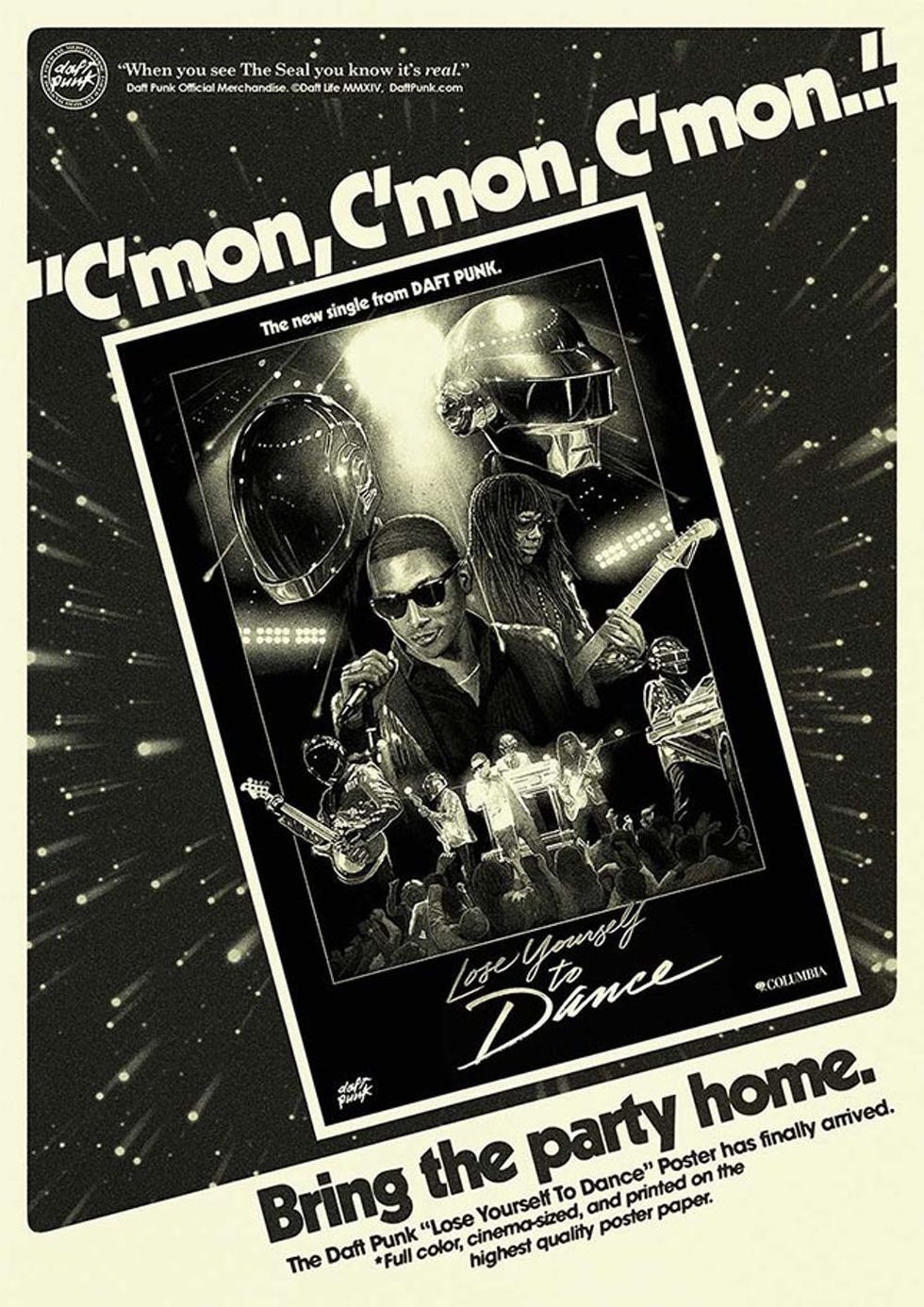 Oohh, Pharrell's visage is even featured on this movie-style poster that's actually sold in full-color. Looks like his hat didn't make the cut, though :/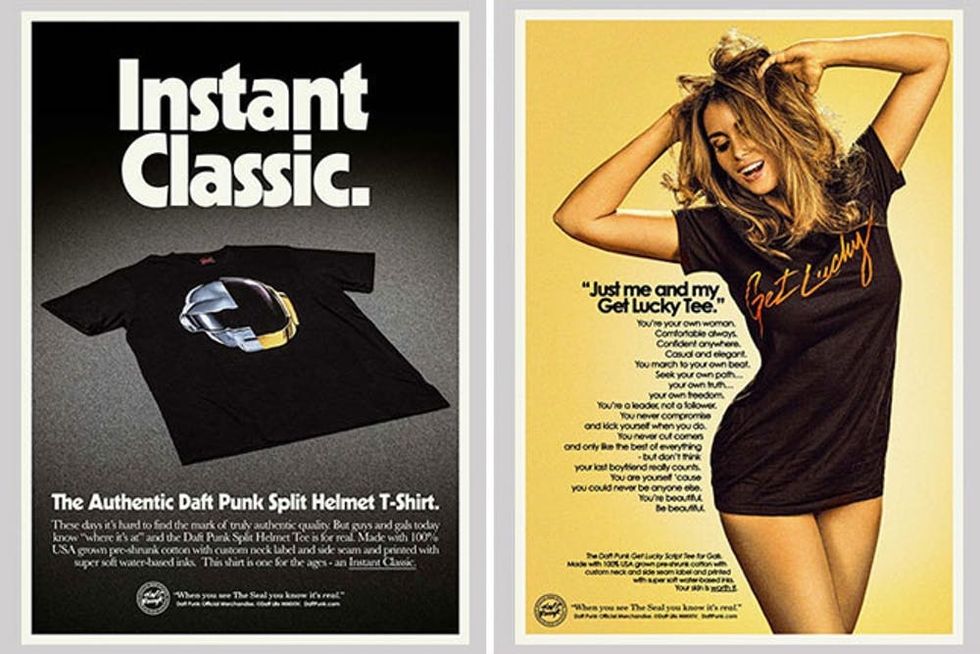 The robots didn't just get lucky with this mix of boogyin' babes and Star Wars-y graphics — they jive perfectly with the group's affinity for blending disco-inspired beats with futuristically filtered vocals like you hear on the Grammy-winning Random Access Memories. Instant classics? We think so!
What other creative things are your fave musicians making? Which artists inspire you to get creative? Tell us in the comments below.