Get Dakota Johnson's Oscars Smokey Eye in Just 5 Steps
Feb 25, 2015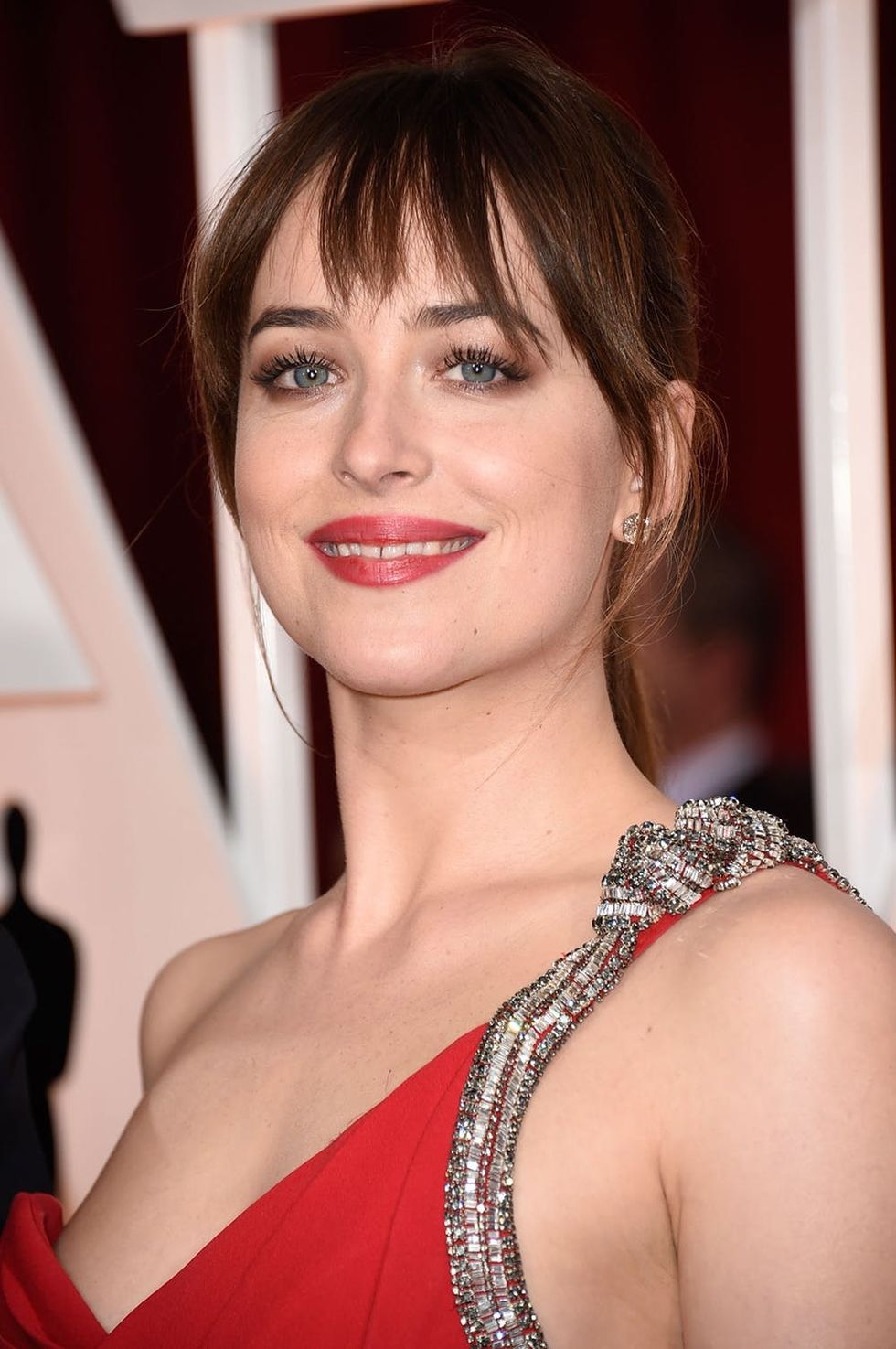 Dakota Johnson is the star of the sexiest, most-buzzed about movie of the year, and at this year's Oscars, she made sure you knew it. The Fifty Shades of Grey star was beaming in a red-hot, one-shoulder Saint Laurent gown, hair pulled back into the most perfect bedhead ponytail with sultry makeup on point. Sure we love a good Old Hollywood red pout, but we were more enamored with her bronzy smokey eye. Her take on the brown makeup trend was our favorite of the night (though Reese and Sienna were close runners up) with a subtle, yet smoldering look we're banking on copying for our next date night. Here's how to channel the red carpet look in just five steps. (Photo via Frazer Harrison/Getty)
---
Prep: Base Makeup + Red Lipstick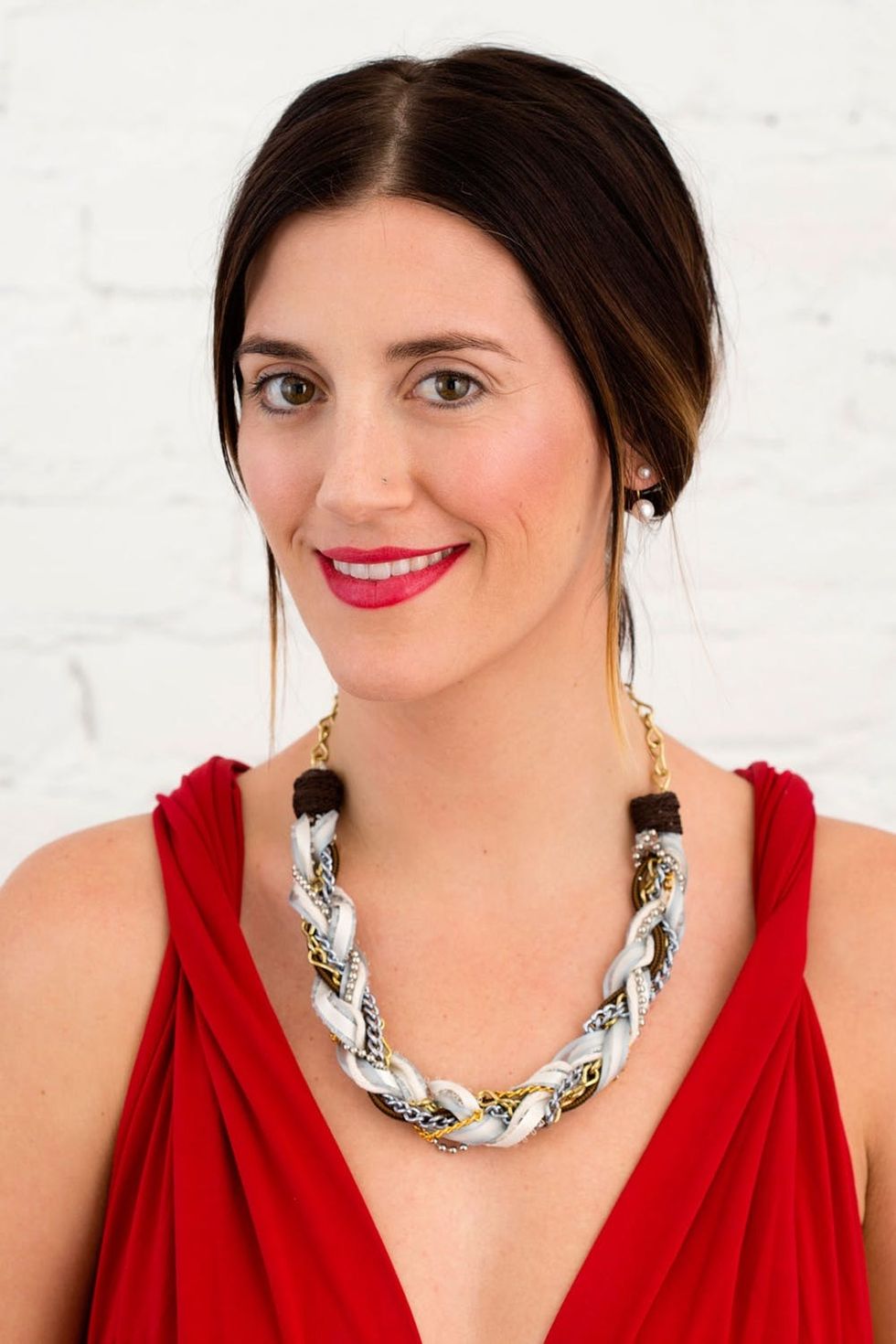 Dakota has a really luminous pale complexion and is running with it for this look. For your base makeup, go ahead and complete up to step 3 in our flawless face tutorial (that's moisturize, apply foundation + concealer and contour +highlight). Go really light on the bronzer though — you want to depth without looking tan. It helps to use a really light bronzer like Benefit Cosmetics' Dallas ($28). Then apply a sheer red lipstick like Dior Addict Lipstick in Poppy Red ($33). (Ohh, and *do* pull out some baby hairs from your ponytail to get that just-rolled-outta-bed look).
Step 1: Highlight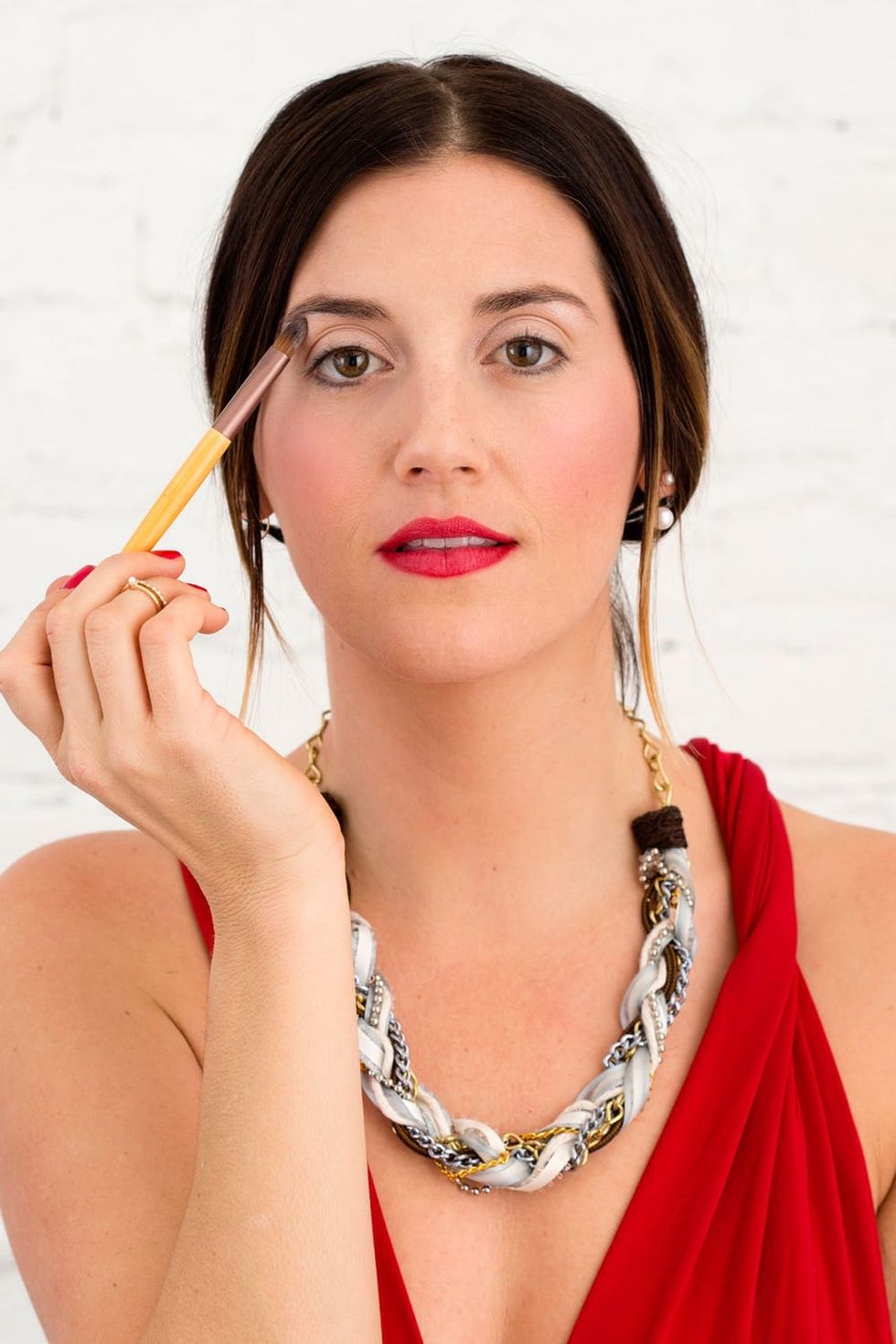 Use a shimmering light shadow like Virgin from Urban Decay's Naked Palette ($54) to accent your brow bone, inner corners of your eyes and the center of your eyes. This will create a subtle shimmer that will amplify what we're adding in the next few steps.
Step 2: Bronze Crease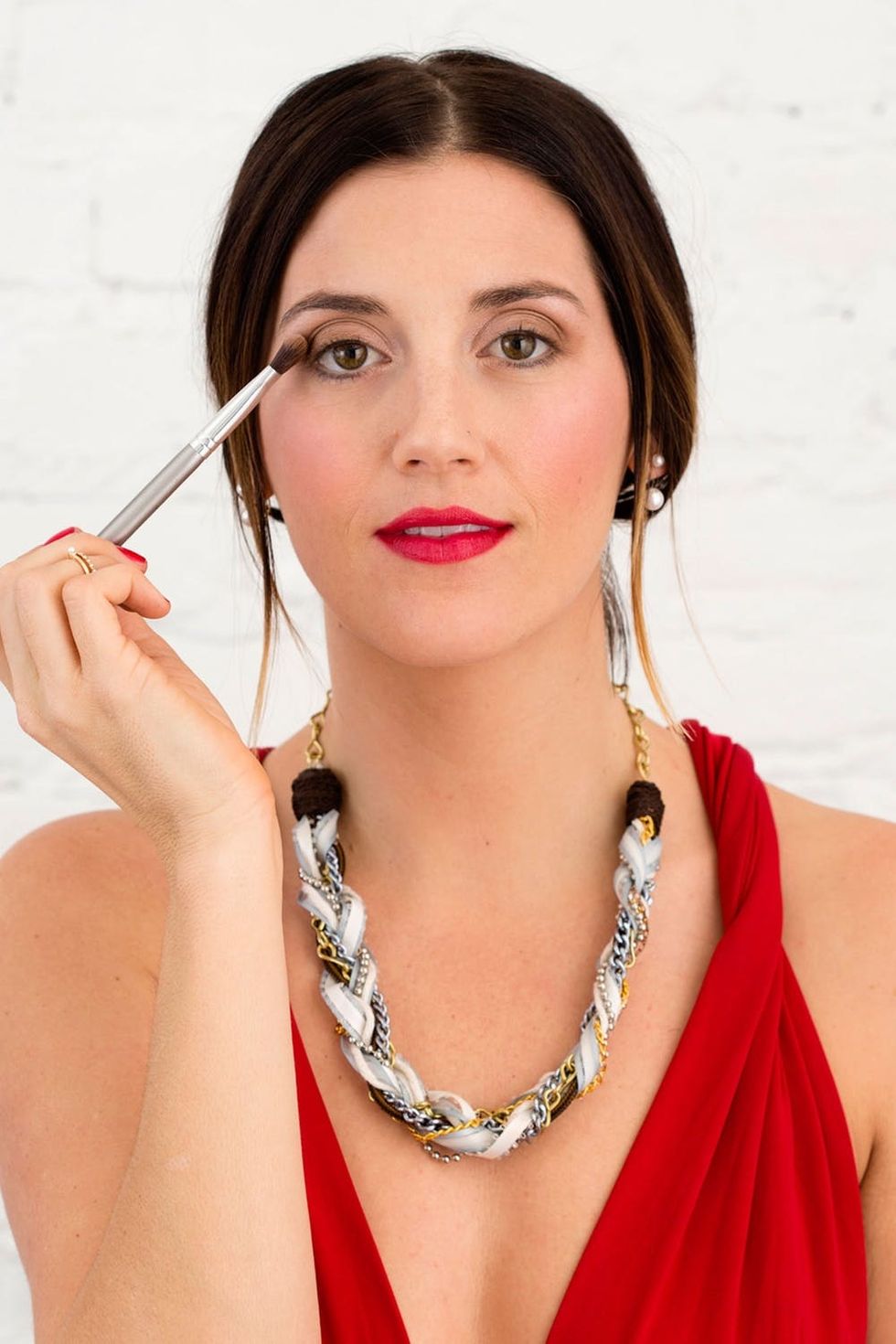 Skip the two-toned gradient of a traditional smokey eye and instead dive right into a single bronze shadow. I blended am using Side Car + Smog from Urban Decay's Naked Palette ($54) to get this light metallic hue.
Step 3: Smudge It Under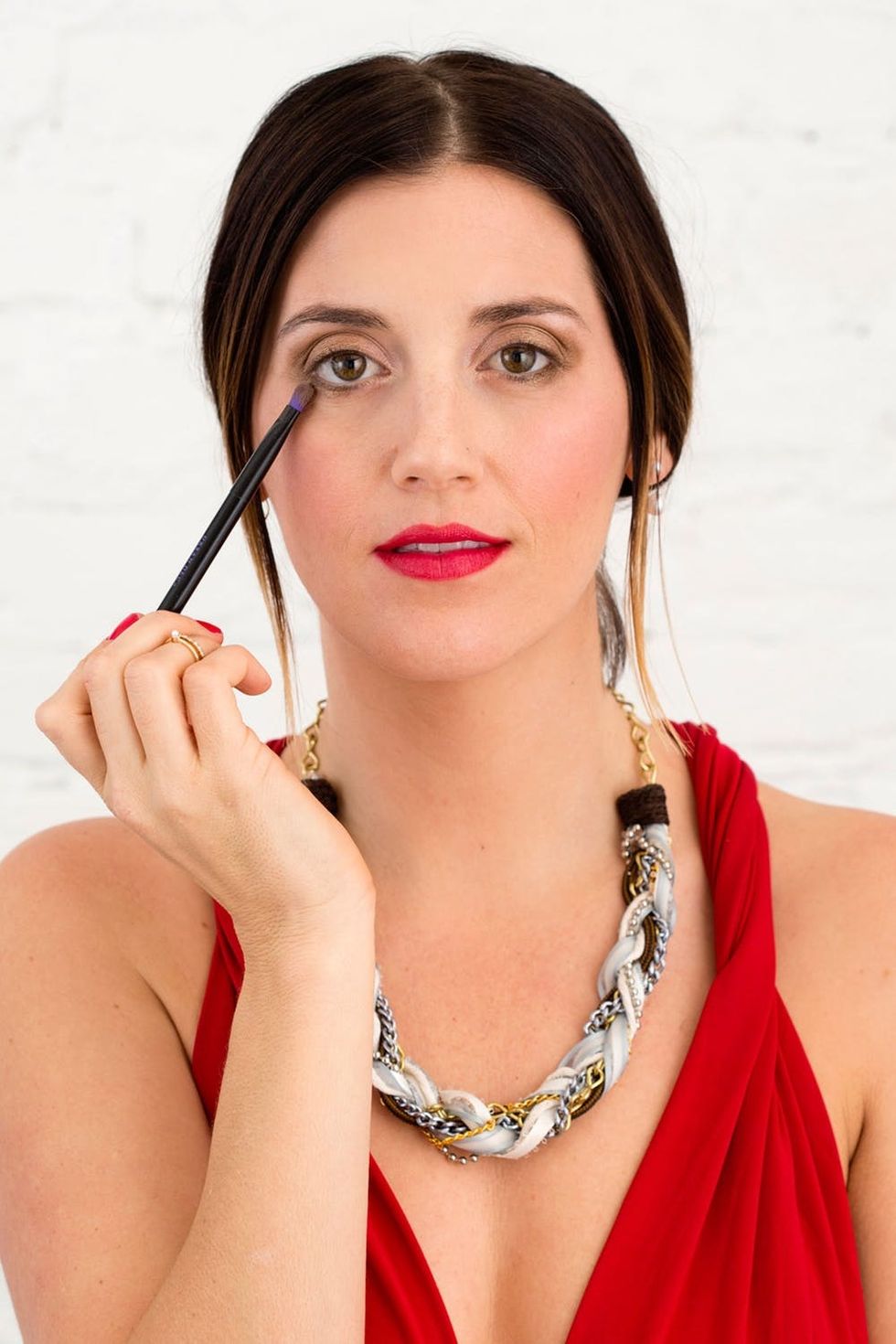 The most prominent part of Dakota's eye makeup is the subtle smudge effect along her lower lash line. Drag the same color combo from Step 3 along your lower lash line with a flat shadow brush to get this effect.
Step 4: Light Eyeliner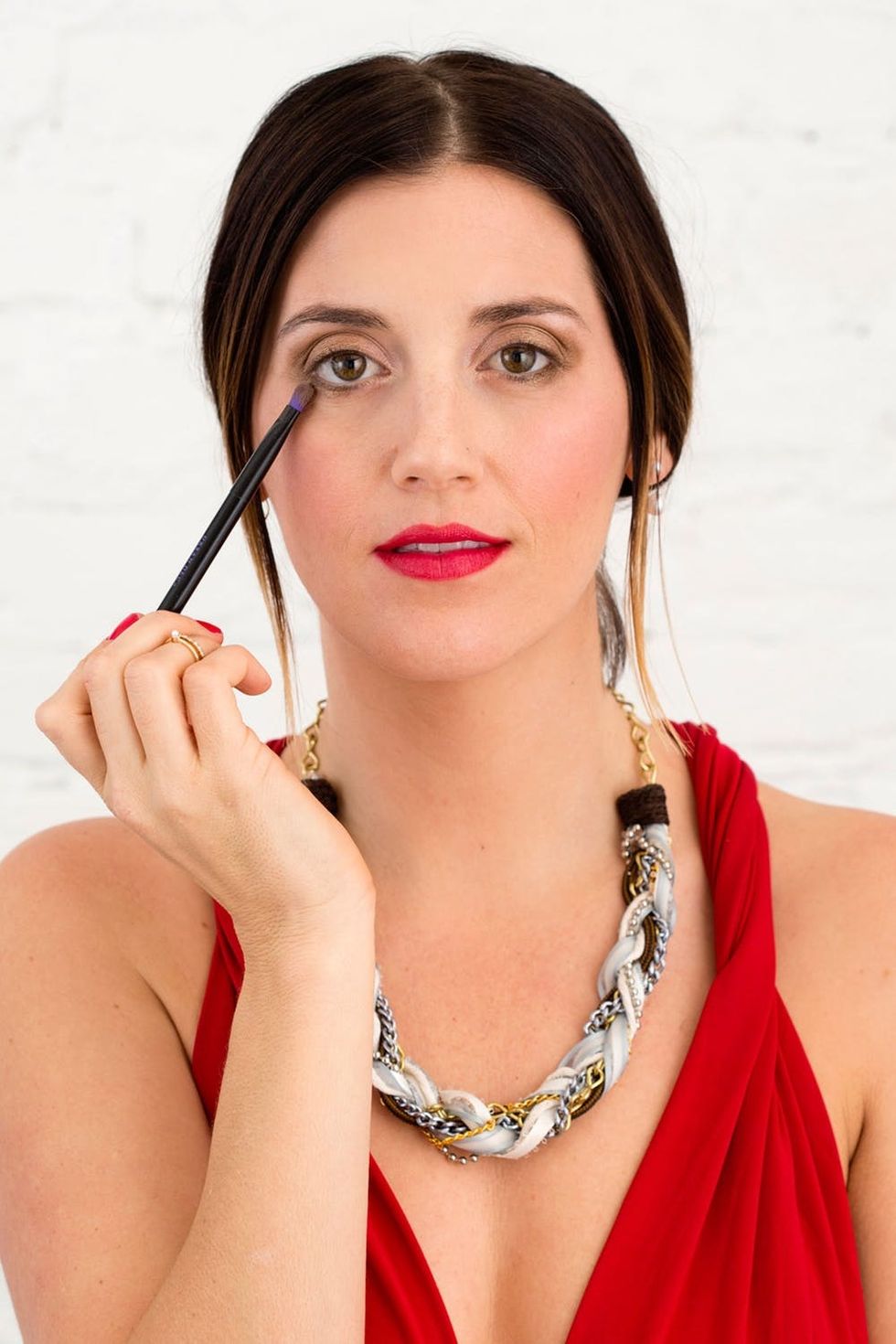 Dakota almost appears to be wearing no eyeliner at all. In the makeup world, that barely-there look actually translates to applying eyeliner very discretely along your lower lash line — it's a trick that sneakily defines your eye while making you look fresh faced, more awake and totally natural all at the same time. Use a deep brown eyeliner like Bobbi Brown Long-Wear Gel Eyeliner in Deep Chocolate Mauve ($25) directly on your lash line. You want to be precise here: avoid pulling the liner above.
Step 5: Mascara Up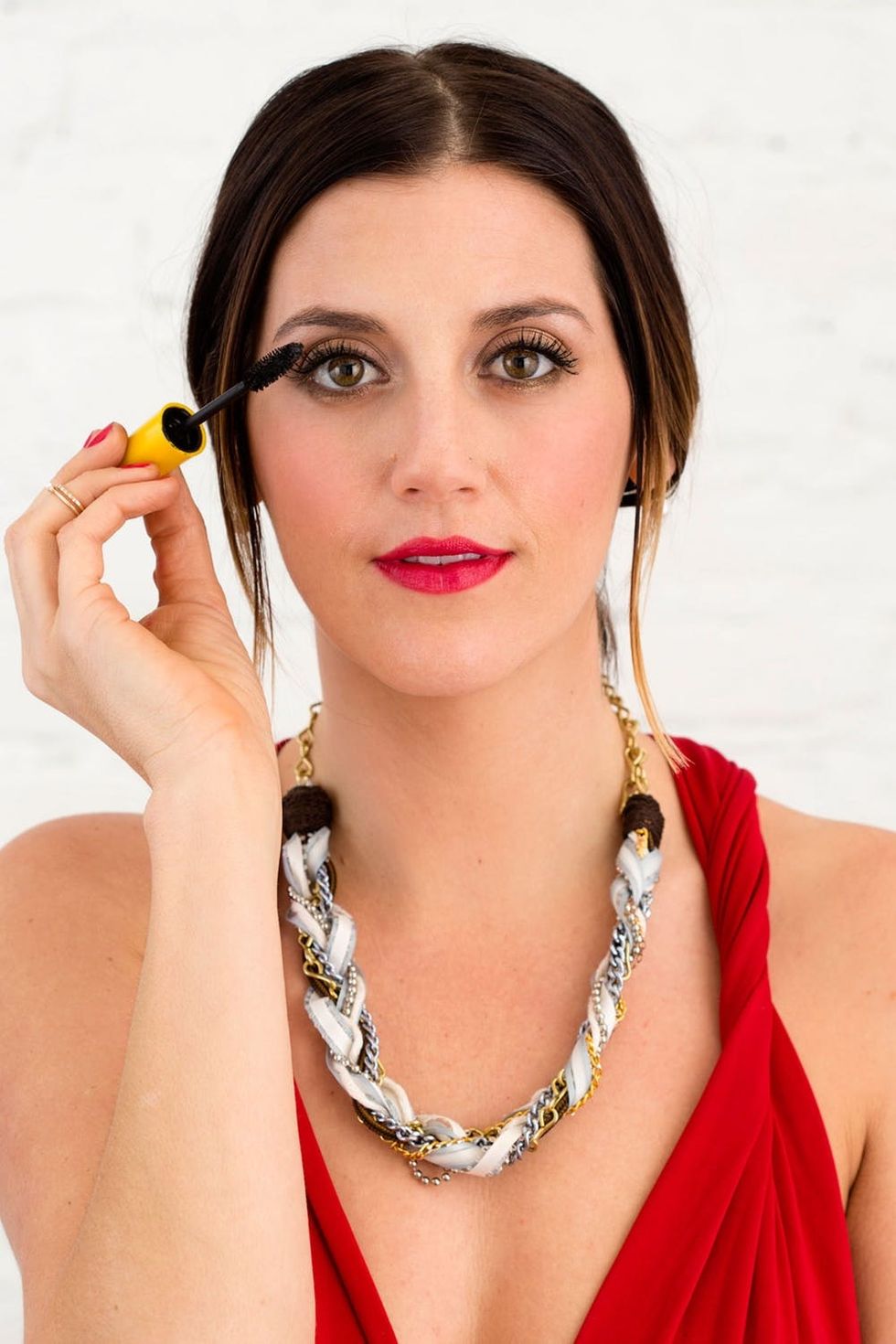 Dakota's eyelashes are long and separated, not full and voluminous. So to GTL, only apply a light, single coat of mascara to your upper eyelashes only.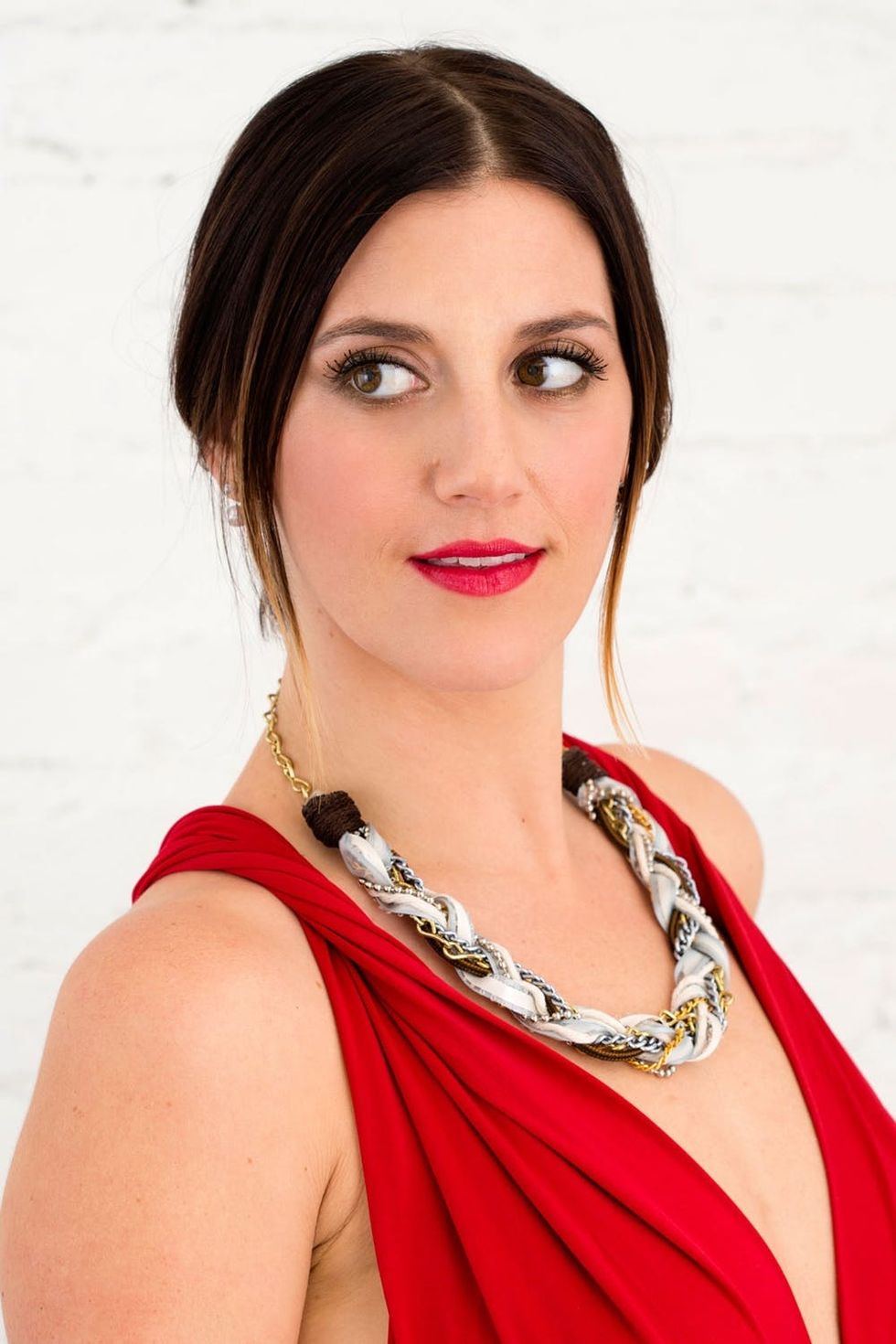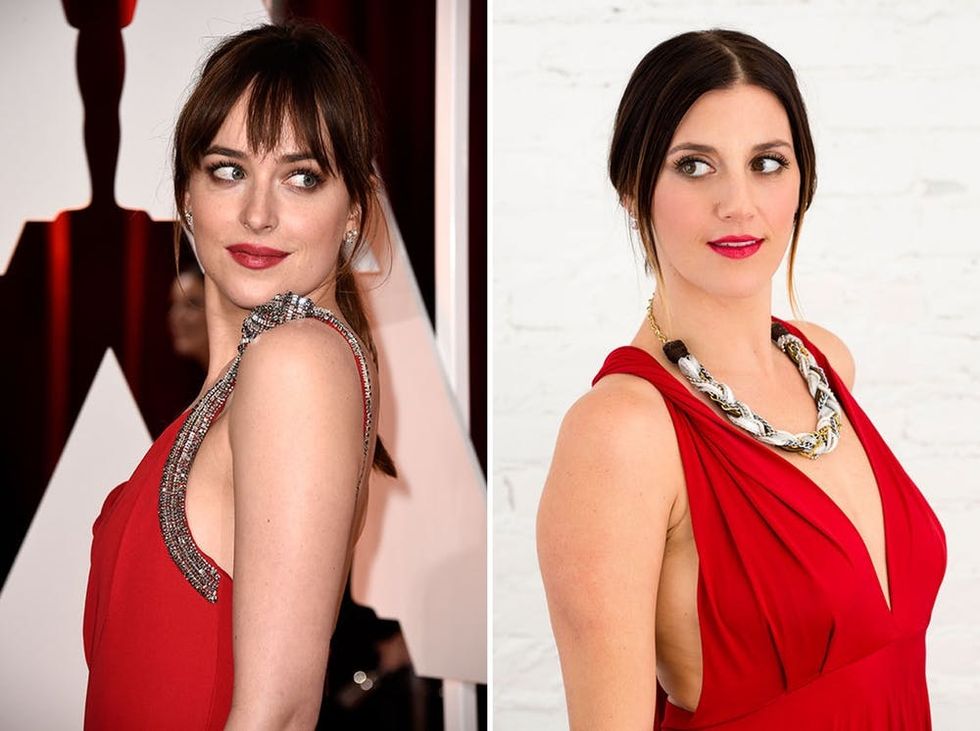 It's about time you perfected that over-the-shoudler pose anyway ;)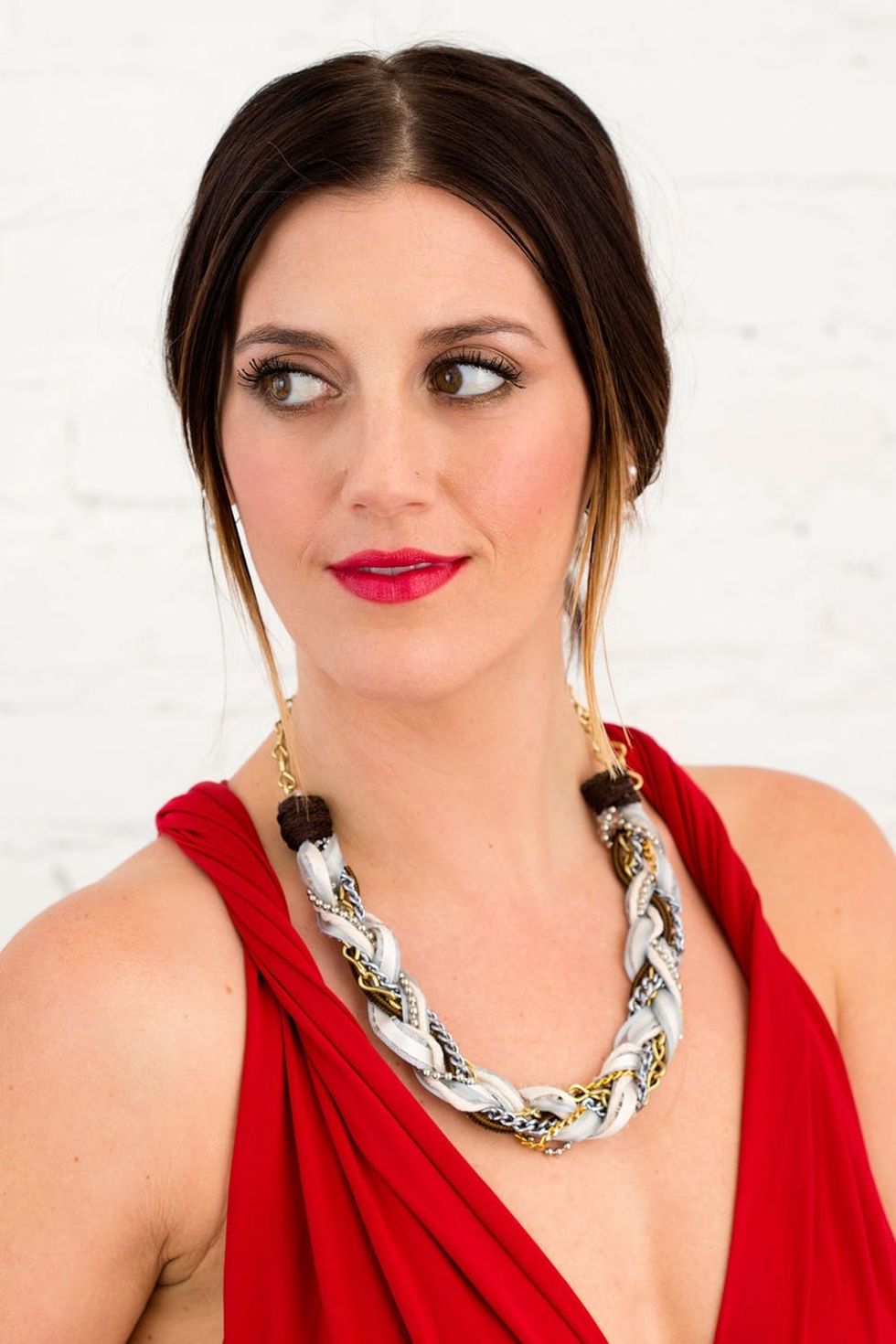 What was your favorite makeup look from Oscars night? Tell us in the comments below — we might just DIY it this week!
(Photo via Frazer Harrison/Getty)

Misty Spinney
Misty Spinney is a hair stylist, makeup artist, and fashion stylist with a strong background in design and deep passion for creativity.
DIY Style