This DIY Disco Ball Kimono Will Complete Your NYE Outfit
Dec 29, 2017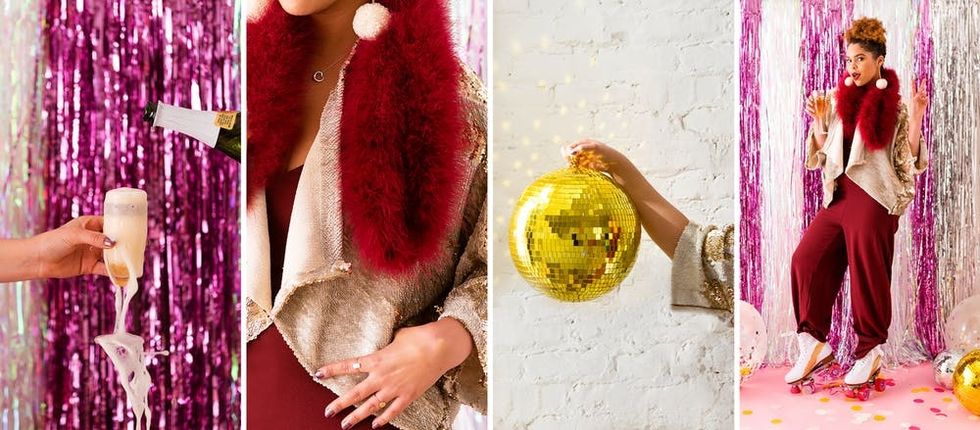 Is your velvet wide-leg pant look for NYE in need of a little glitz? Well, we can't think of a better time to bring on the bling than the last big party night of the year! This DIY disco ball kimono is all you'll need to complete your NYE outfit in true 2017 style. Round up the crew, cue up the Beyoncé playlist, and set yourself up for the greatest night of your life — at least until NYE 2018.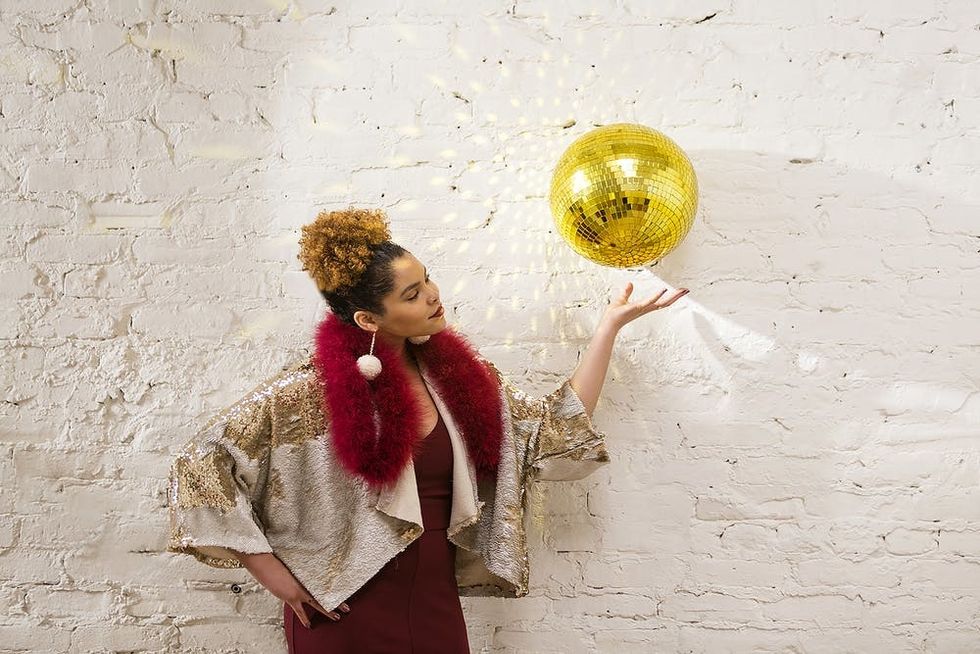 A little glitz makes everything better.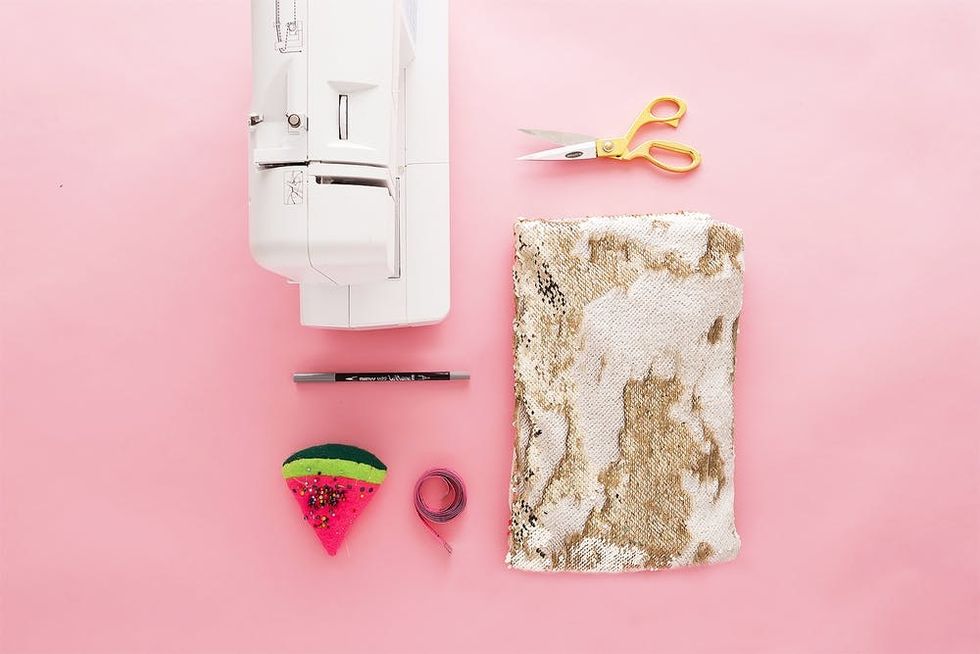 Materials + Tools: sequin fabric (40 x 55-inch piece) fabric scissors measuring tape pins pen sewing machine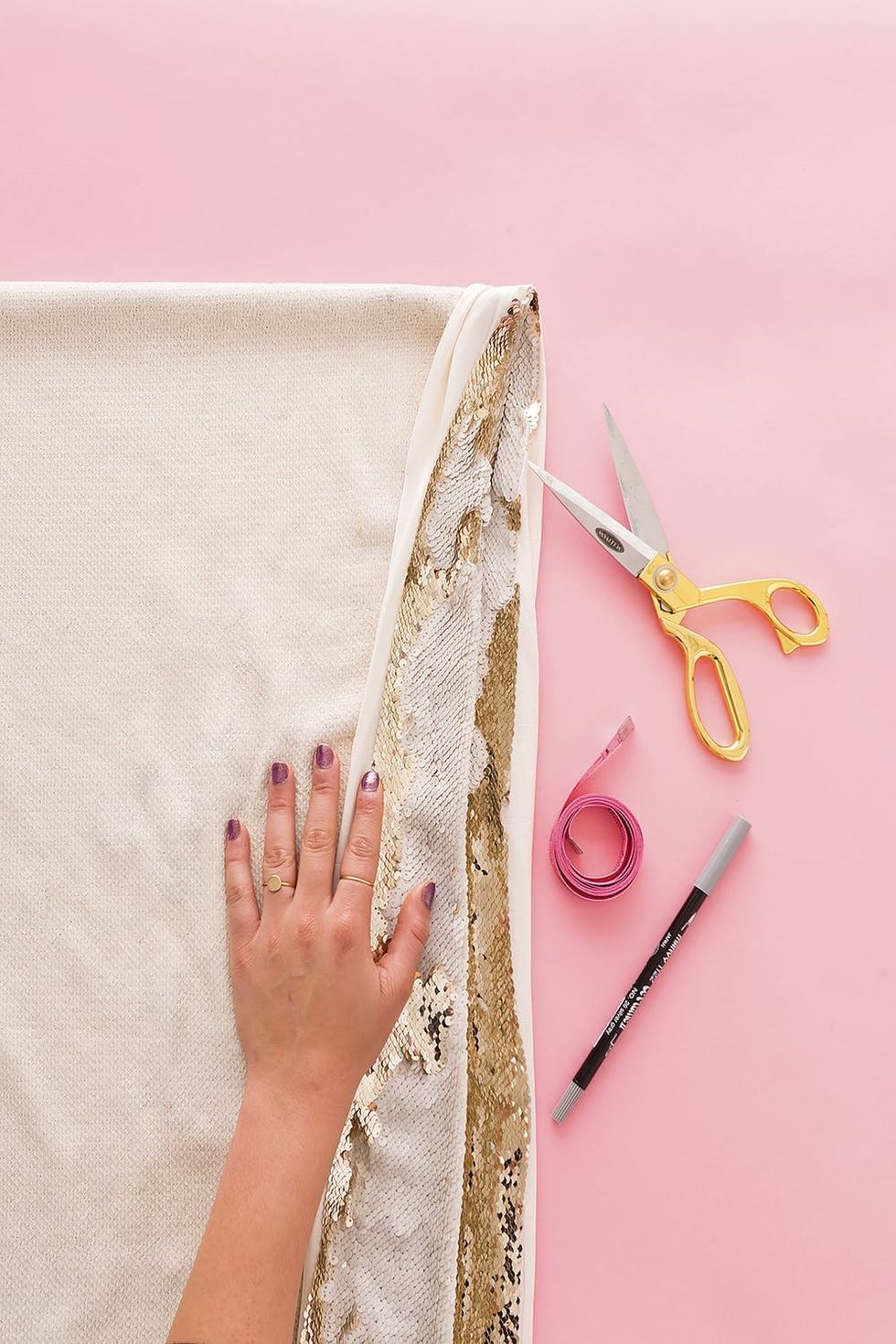 FOLD + MEASURE Start with your 40 x 55-inch piece of sequin fabric. Our favorite was this trendy reversible two-toned fabric from Joann's, so pretty! Fold the fabric in half (hamburger style) and make sure that the wrong side (the non-sequin side) is facing you.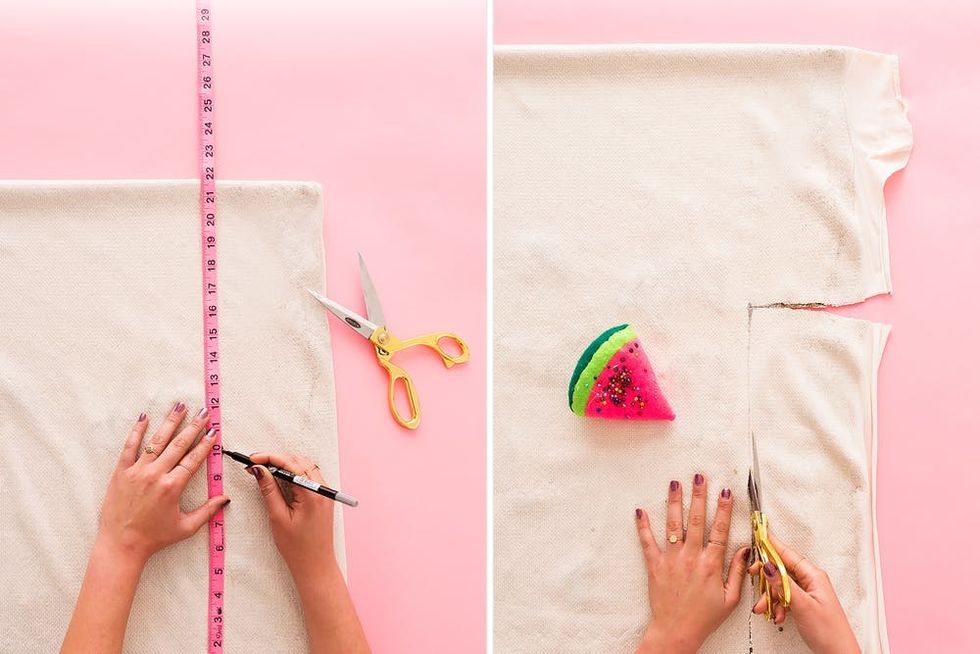 MEASURE + MARK + CUT Let's start with the right side. Take your tape and measure down 10 inches and mark it with your pen. Then measure six inches to the left and mark. Join your marks and draw a line all the way down making an "L" shape. Repeat on the other side then cut.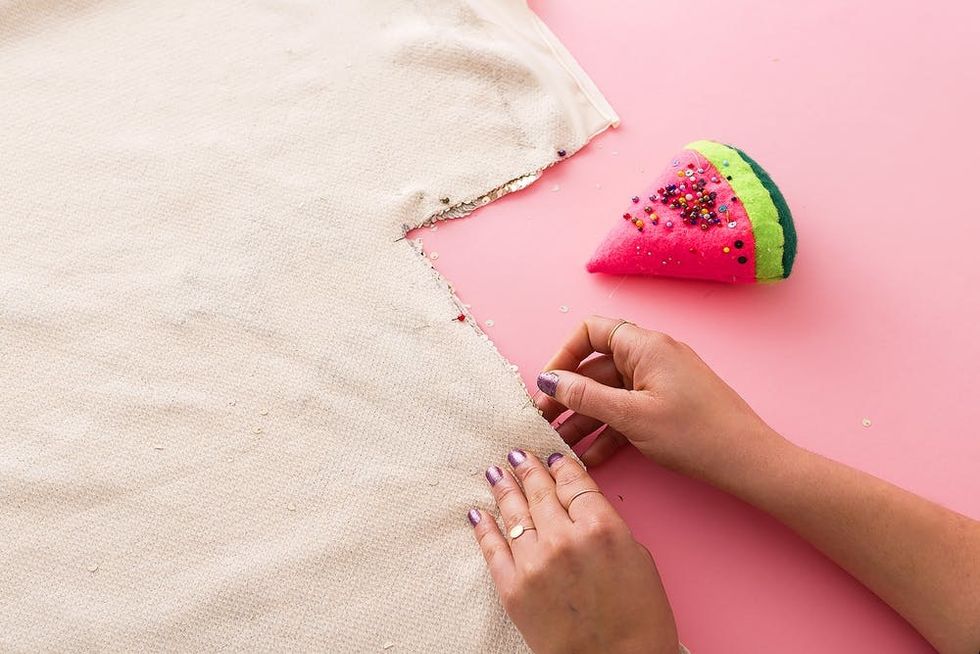 PIN Now pin along your Ls making sure to puncture both layers of fabric, then cut the excess.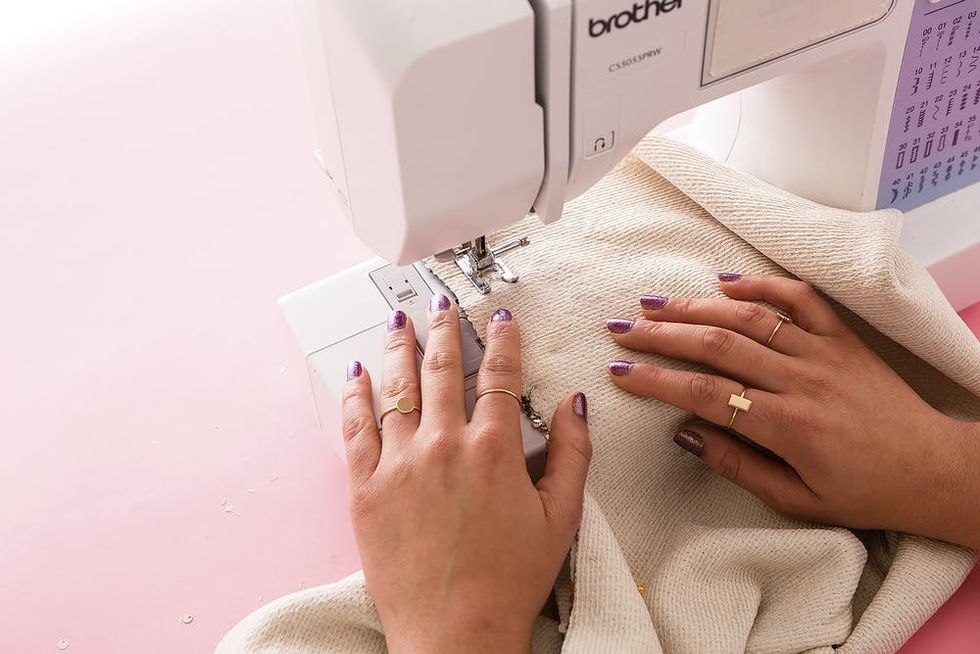 SEW THE SEAMS Great! Now sew your seams together. First timers: Don't let the needle intimidate you! We too needed a little sewing machine 101 crash course. You got this! Pro tip: Sequin fabric is a lot tougher than we thought. Try operating the stitch at a slower speed to avoid breaking the needle.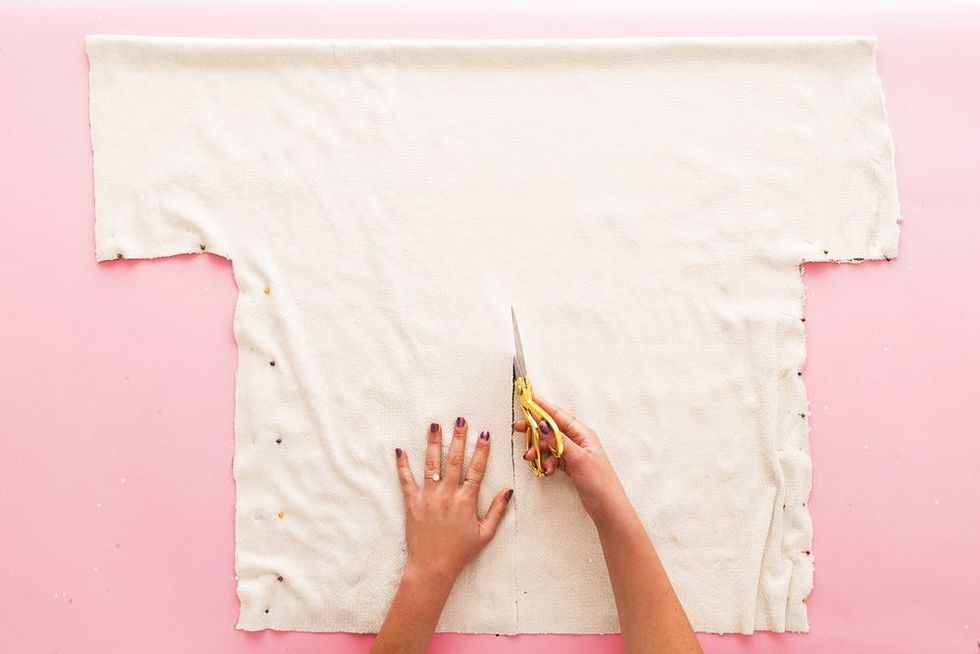 CUT THE MIDDLE You're doing amazing! Use your measuring tape to find the exact middle of your rectangle and cut it height-wise from bottom to top. Be careful to cut just the top layer of your fabric.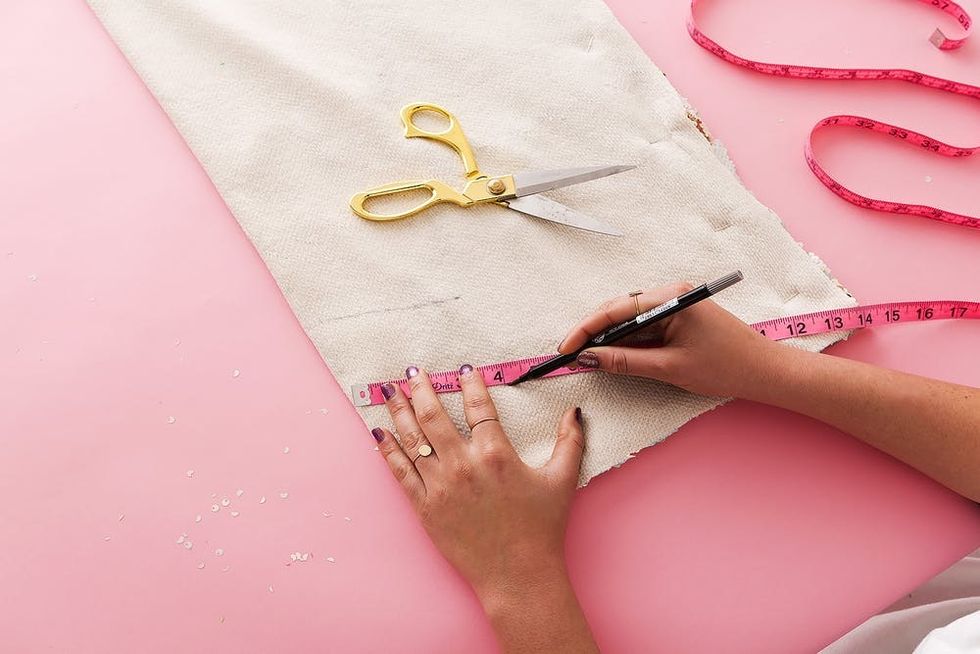 HIGH-LO CUT (OPTIONAL) This part is totally optional. We folded the fabric, lining up the seams, then drew a diagonal line from top to bottom and cut for a high-lo effect.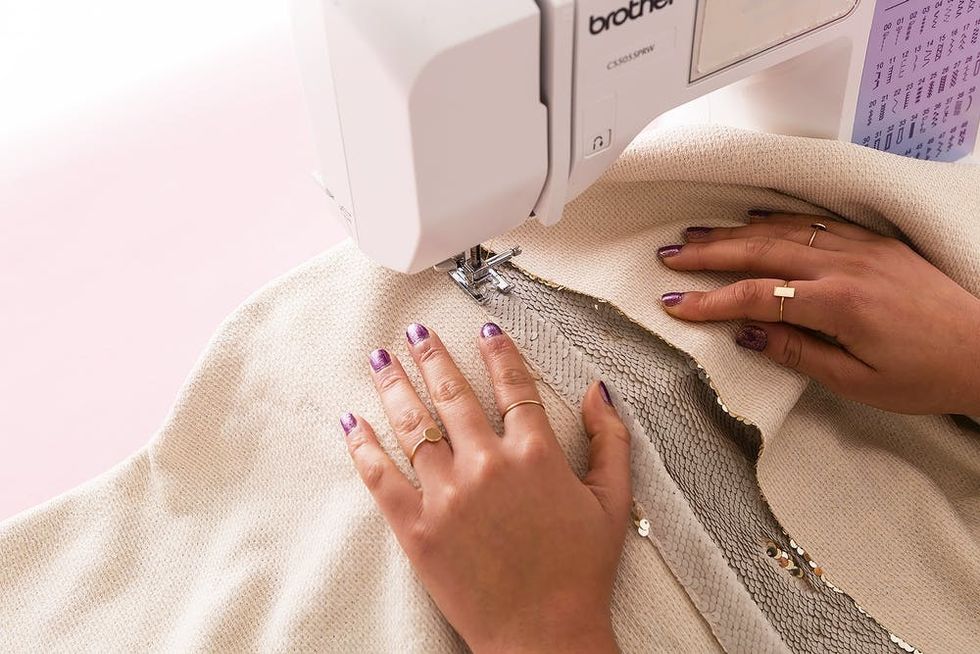 SEW SOME MO' We're almost done! Fold about one inch of fabric along the edges of the kimono and sew the seams. Repeat with sleeves and bottom, then boom! You just made a kimono!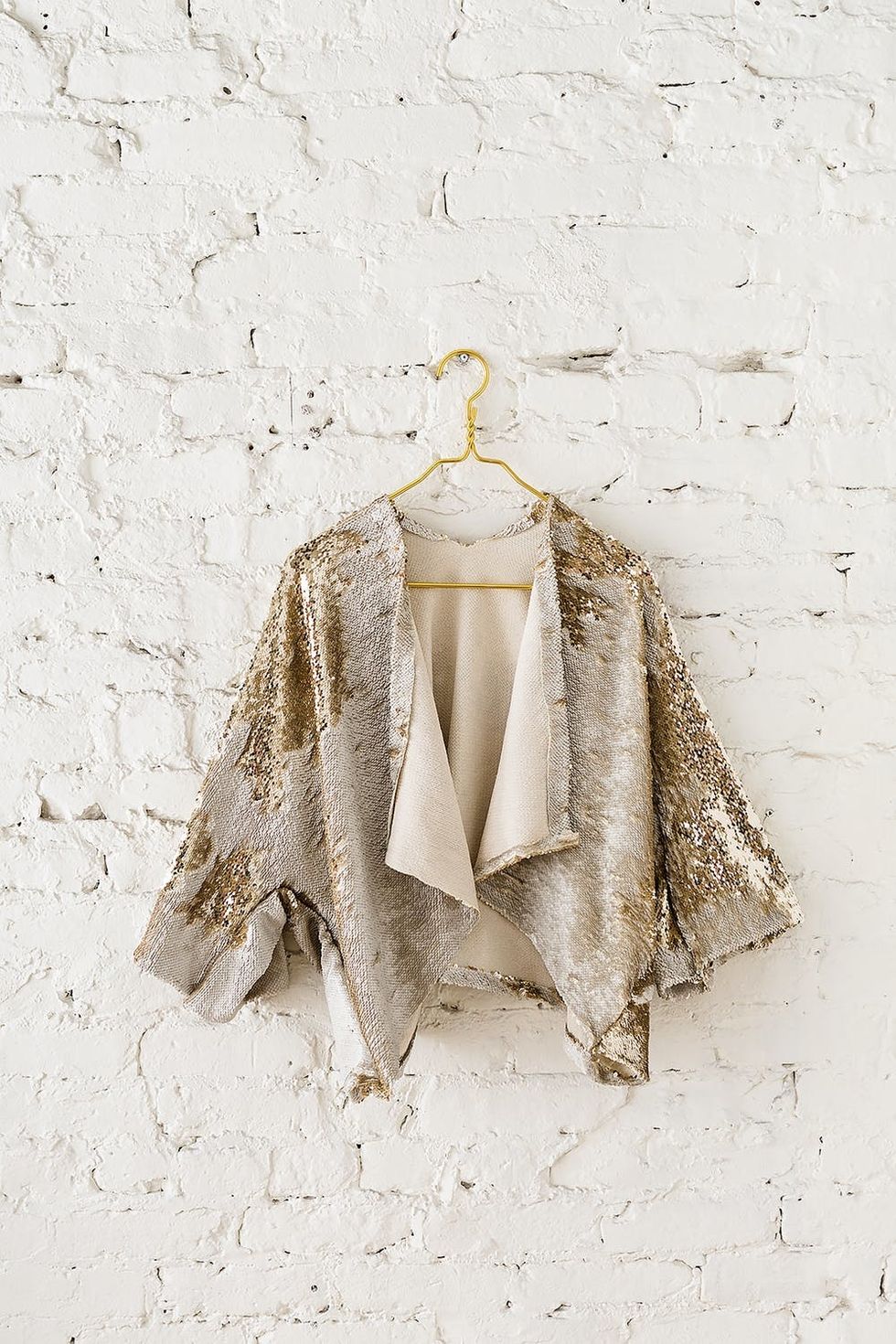 Amazing!! Pair with a jumpsuit or those cute velvet wide-leg pants we all love so much.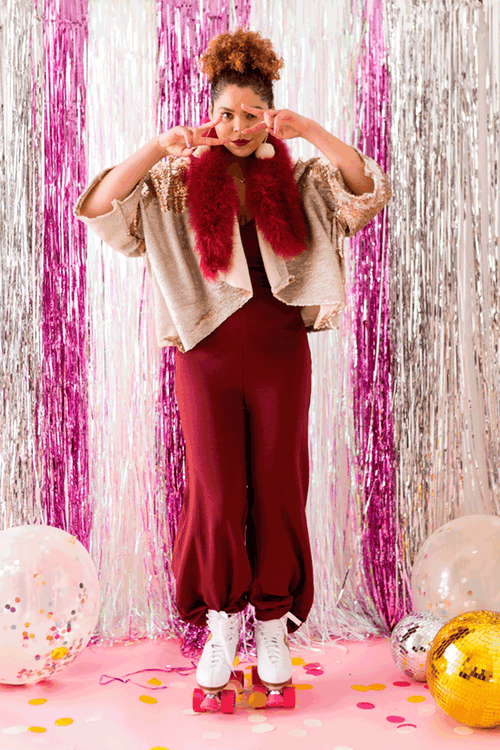 We were really feelin' the disco vibes with this outfit.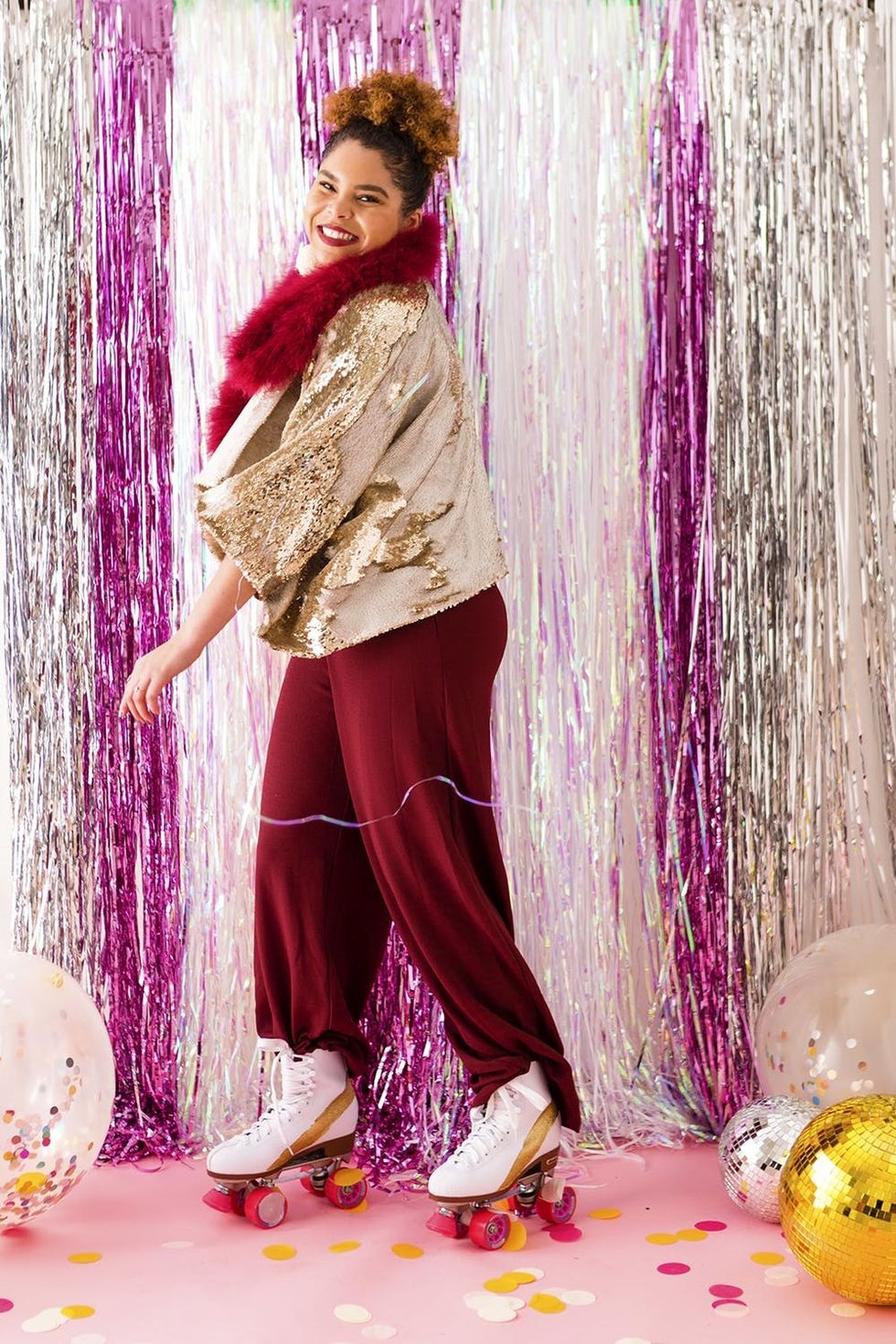 So we decided to have a disco-themed NYE partaay!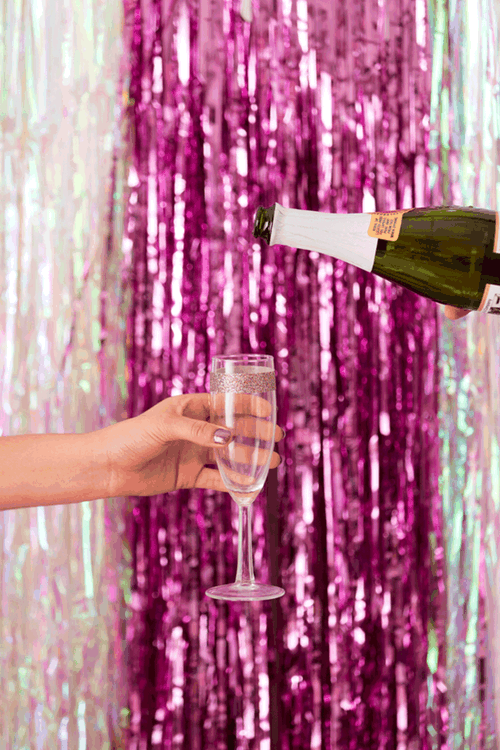 With champagne, and Beyoncé of course. Cheers!
It's never too late to bust out last-minute style hacks to personalize your look. Show us how you styled your NYE outfit. Tag us on Instagram + using hashtag #britstagram!
Author: Jasmine Whitaker
DIY Production and Styling: Jasmine Whitaker
Photography: Kurt Andre
Brit + Co may at times use affiliate links to promote products sold by others, but always offers genuine editorial recommendations.
Kelly Bryden
Kelly Bryden, an east coast native, is stoked to be a part of the Brit + Co team. Design, DIY, and fashion are her passions. If she isn't crafting you can catch her on the dance floor or wrapped up in aerial silks.