10 All-Natural Face Scrubs to DIY
Aug 09, 2014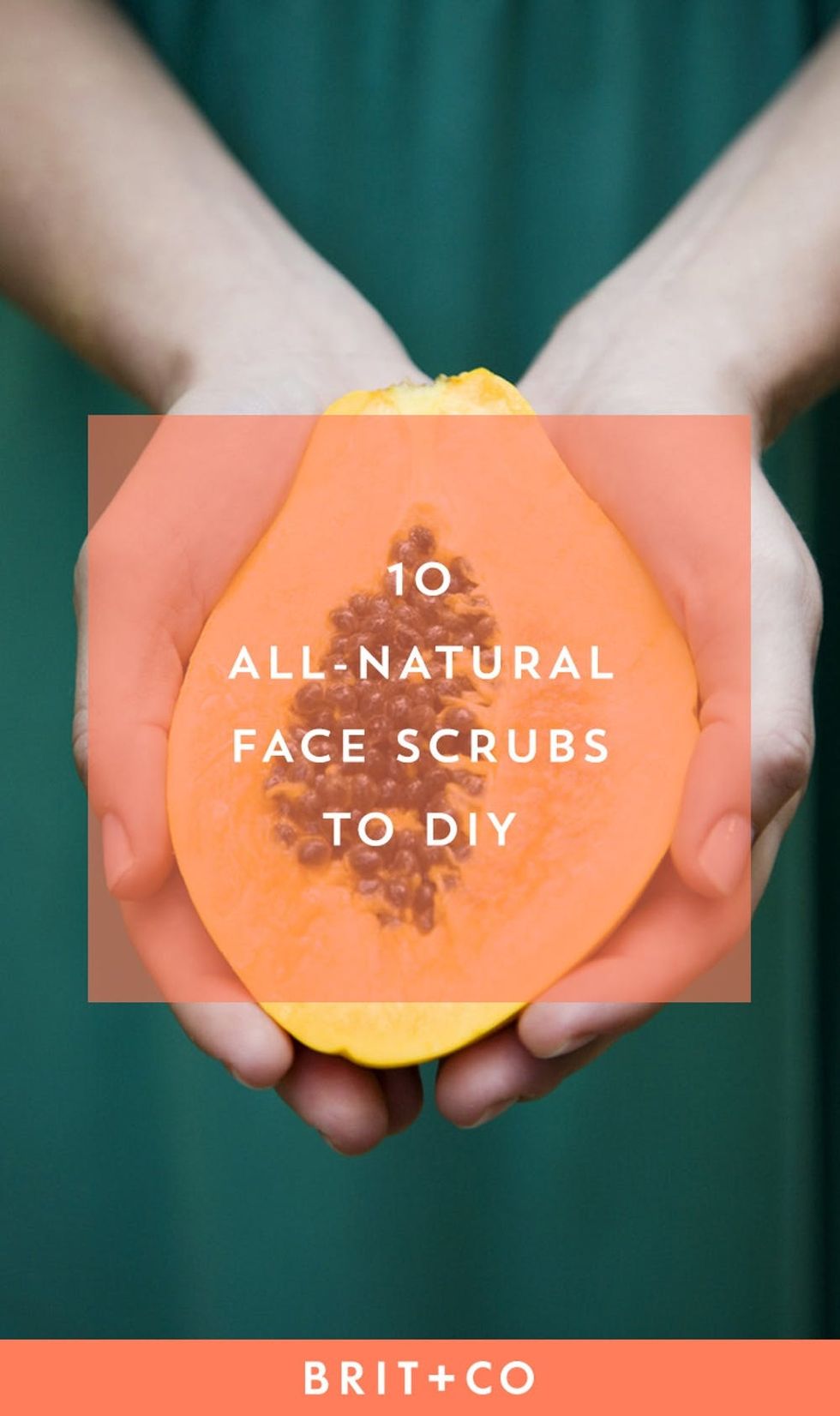 Let's be real, here. Everyone's favorite part about their skin regimen is exfoliating. It brings new life to your face by rubbing away dead skin and cleansing your pores. But those microbeads in many of the big name cleansers are no good for your skin or the environment. Believe it or not, Illinois even recently banned cosmetics using those little plastic beads because of the havoc they're wreaking on the suffering ocean ecosystem. The good news for you is that the natural alternatives are simpler, cheaper, healthier and… tastier? A DIY exfoliating spa treatment is only a few ingredients away and will leave your skin feeling cleaner and healthier than it ever would with microbeads. Trust us, we're pros.
---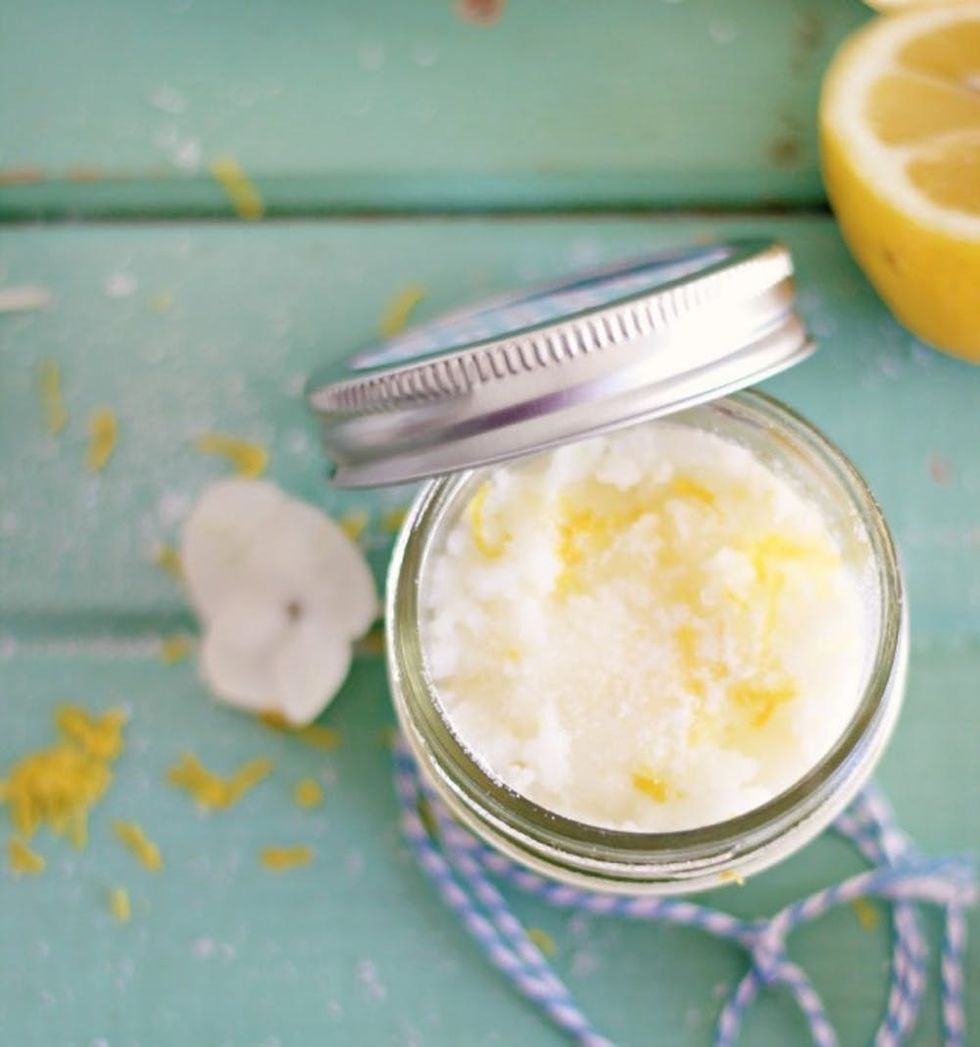 1. Sugar Lemon Face Scrub: The exfoliating part of this scrub comes from baking soda, which (if you haven't heard) is great for acne. Paired with the antibiotic powers of coconut oil and lemony goodness, this scrub brightens and cleanses with the best of 'em. (via Craftberry Bush)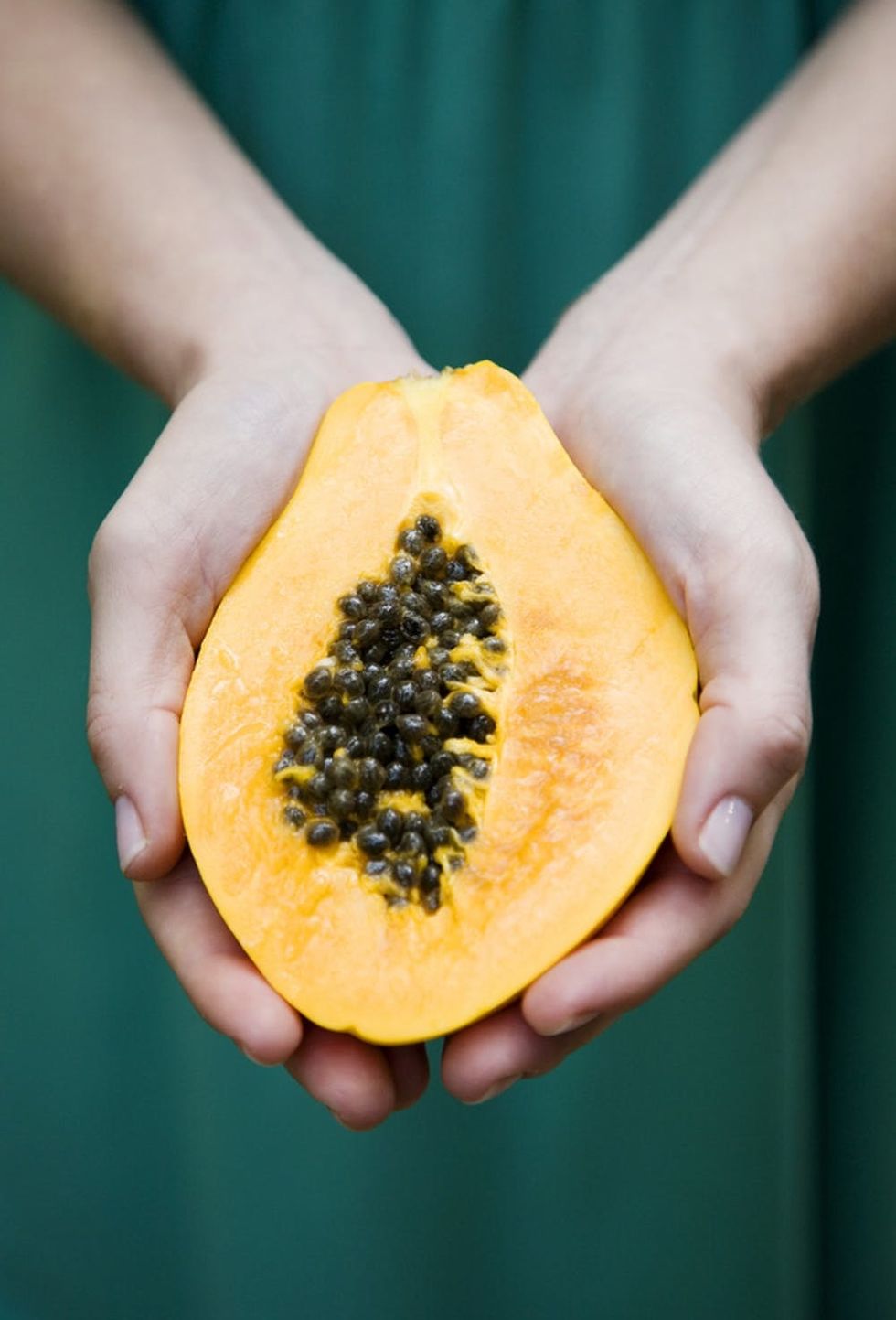 2. Pineapple + Papaya Facial Exfoliating Mask: This is a DIY hack based off of Kiehl's $28 version. Papaya is full of Vitamin A which helps to remove dead skin cells, while the bromelain in pineapple helps to reduce inflammation. Use this one for a cooling, tropical weekly face treat. (via About.com)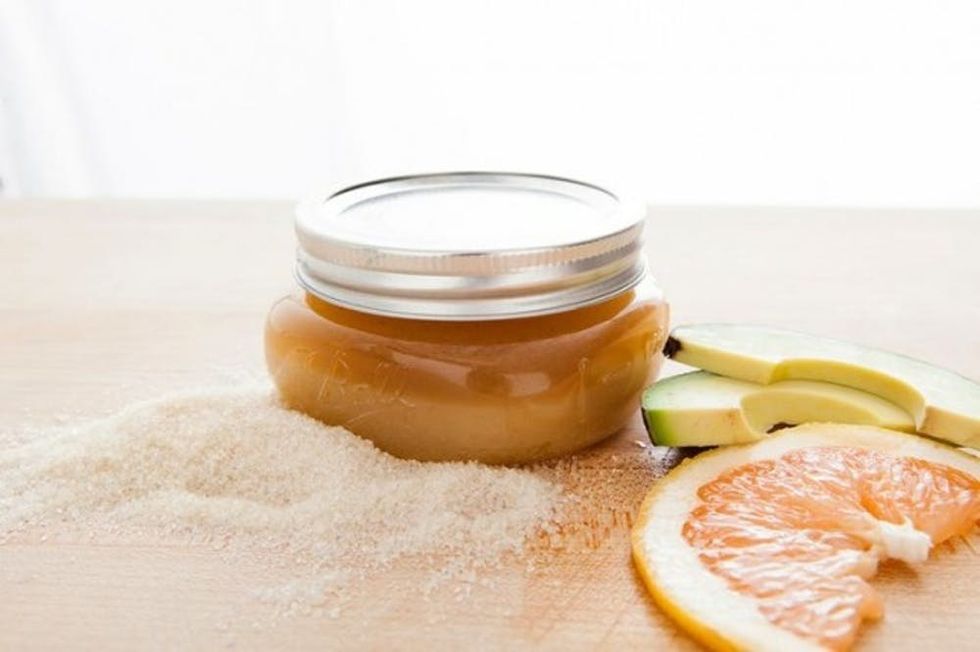 3. Grapefruit-Avocado Oil Sugar Scrub: When it comes to keeping skin toned, grapefruit is the queen. It stimulates your skin to get that collagen pumping while the retinol antioxidant will help treat discoloration. Also, the avocado has glutamine amino acids for extra cleansing power! (via Brit + Co)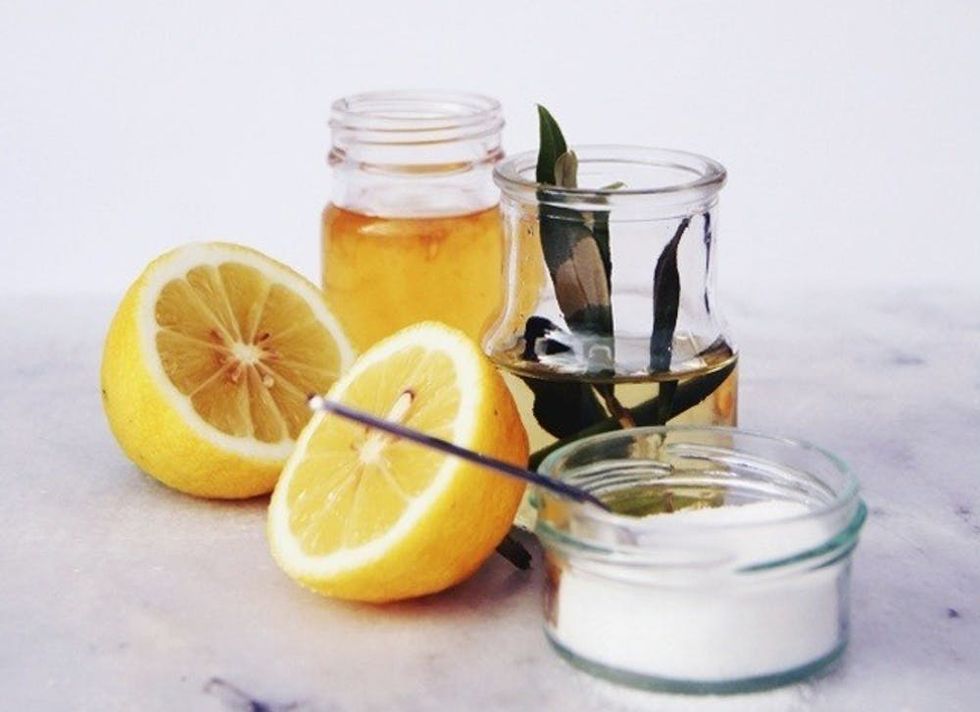 4. Lemon Scrub: This one is a mix of four real power ingredients: Olive oil, sugar and lemon juice. Together, pantry staples combine to help fight acne and aging all while leaving your skin feeling incredibly clean and smooth. (via Co Corrina)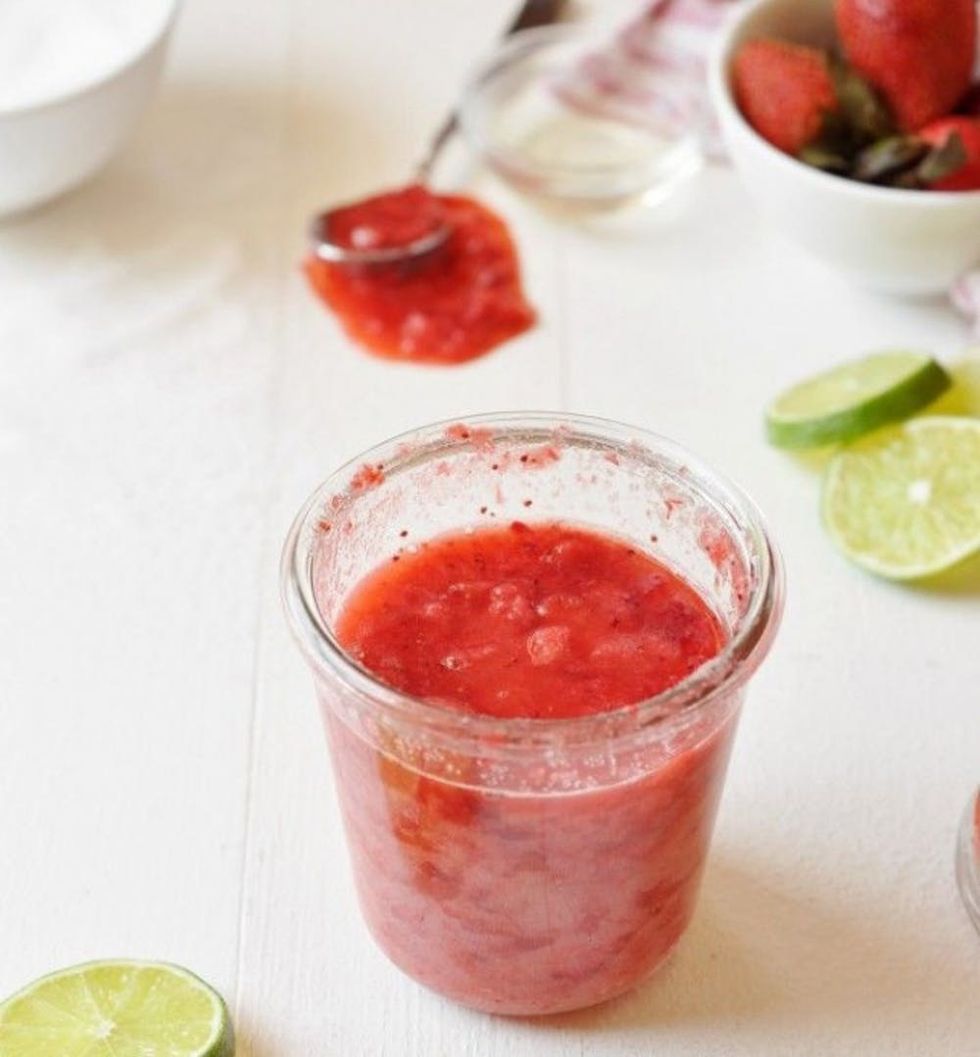 5. DIY Skin Brightening Face Scrub: This looks like a delightful summer drink, but think again. Unlike many on the list, this scrubs opts for salt as your exfoliant to clean out those pores. But our favorite part is the addition of strawberries because they're a natural source of salicylic acid. Who knew? (via The Chic Self)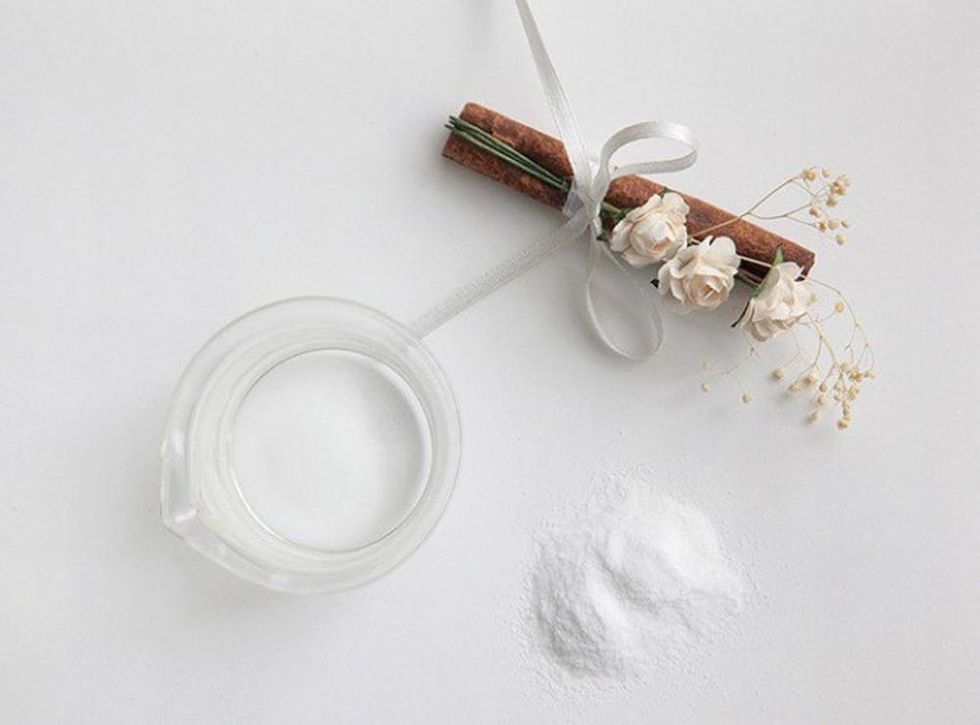 6. Baking Soda and Mineral Water: Got sensitive skin? This scrub may be your new favorite face recipe. It's just water and baking soda. So simple, yet so powerful. Mix it to a paste texture and scrub for a gentle way to balance your skin's pH levels and treat acne! (via La Mav)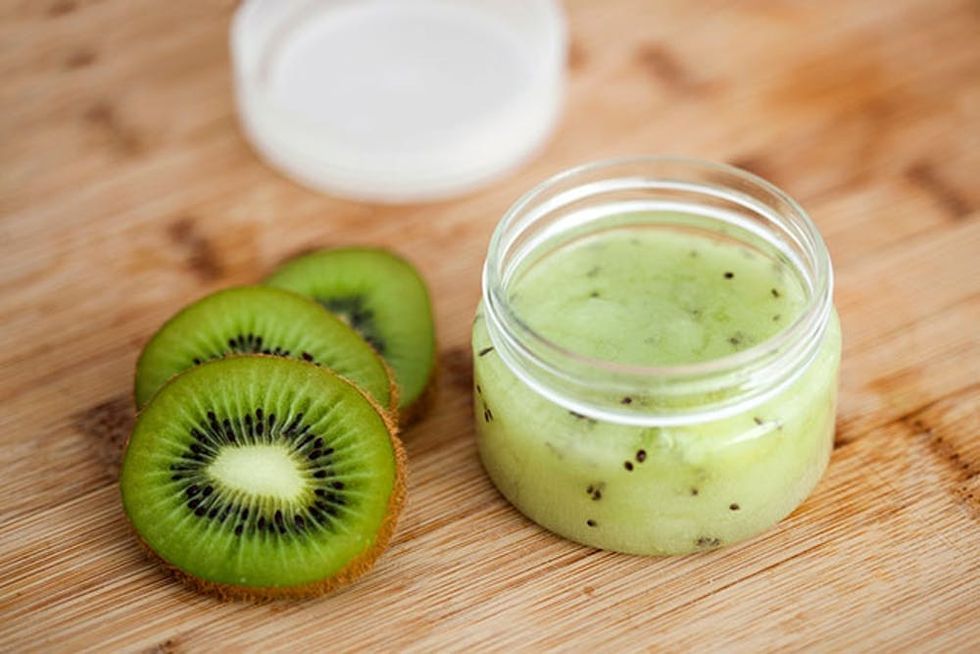 7. Protect + Clarify Kiwi Scrub: Here's another little concoction of our own! Mix together Safflower oil to calm irritated skin, kiwi to clarify and brighten and sugar for exfoliation. Voila! (via Brit + Co)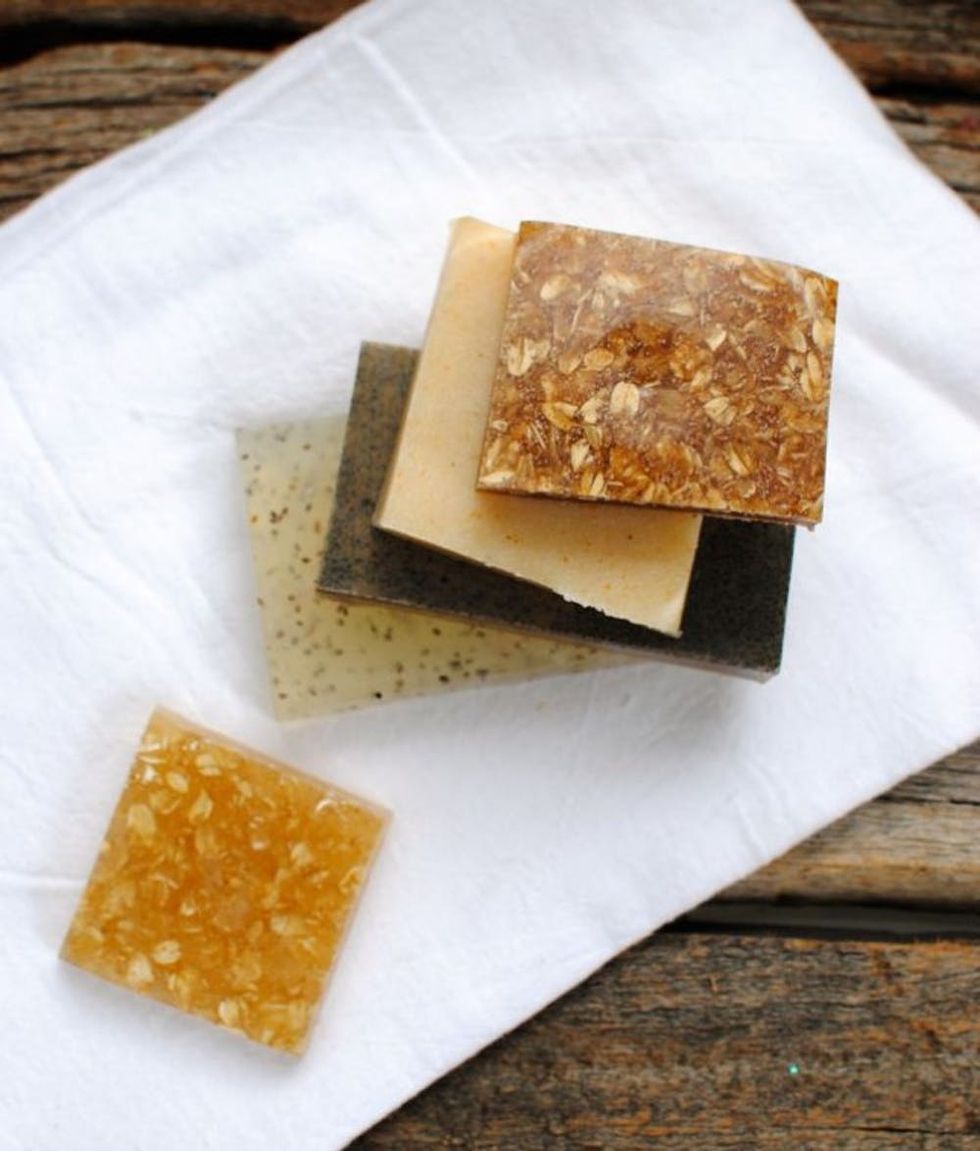 8. DIY Homemade Exfoliating Soap 4 Ways: Where to start?! Your options for creating an exfoliant bar masterpiece are Chia Seed + Aloe, Cornmeal + Calendula, Oatmeal + Cinnamon or Coffee. These make beautifying gifts for your friends… or yourself. (via Hello Natural)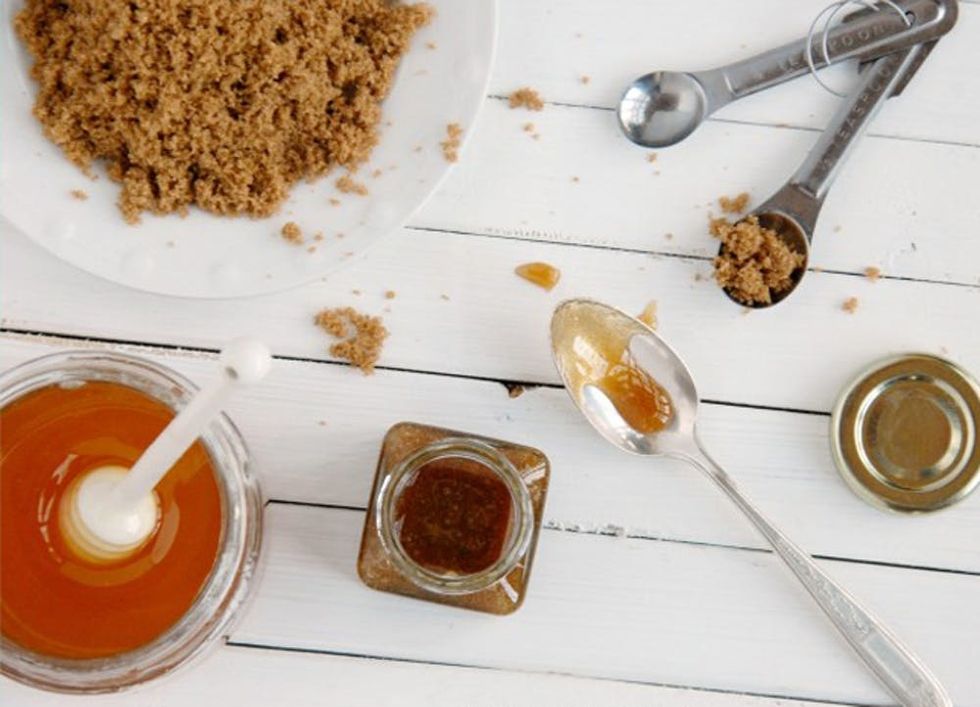 9. DIY Brown Sugar Honey Facial Scrub: Turns out, nature's sweeteners are perfect for your face. Just mix brown sugar and honey. Honey acts as an antibacterial agent, as well as an antiviral and anti-fungal. And brown sugar not only exfoliates but it fights bacteria with glycolic acid. After a wash with this, your skin will be as healthy as ever. (via The Kitchen McCabe)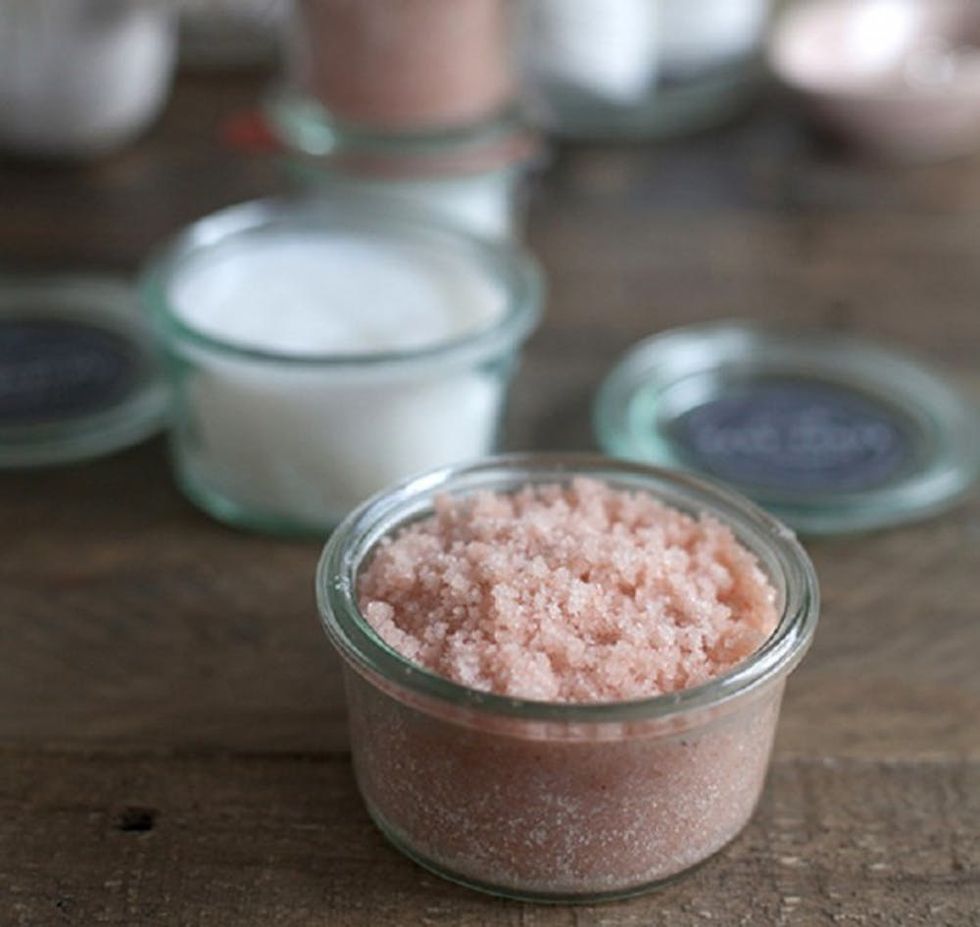 10. Sea Salt Face Scrub + Coconut Oil Makeup Remover: By itself, you can use coconut oil as a daily makeup remover and with the addition of Himalayan pink sea salt, this scrub rubs away dead skin cells and draws out toxins for a smooth complexion. (via Lia Griffith)
Follow us on Pinterest for more beauty inspo and info.
DIY Beauty