Drew Barrymore Has an Easy Trick to Make Your Concealer Work Harder
Apr 18, 2017
Drew Barrymore, who's not just an actress but also at the helm of a beauty brand, recently gave fans a peek inside her makeup bag. In an interview with Leandra Medine of Man Repeller, Barrymore discusses which character she's played she relates to the most, and explains how to best hide those under-eye bags.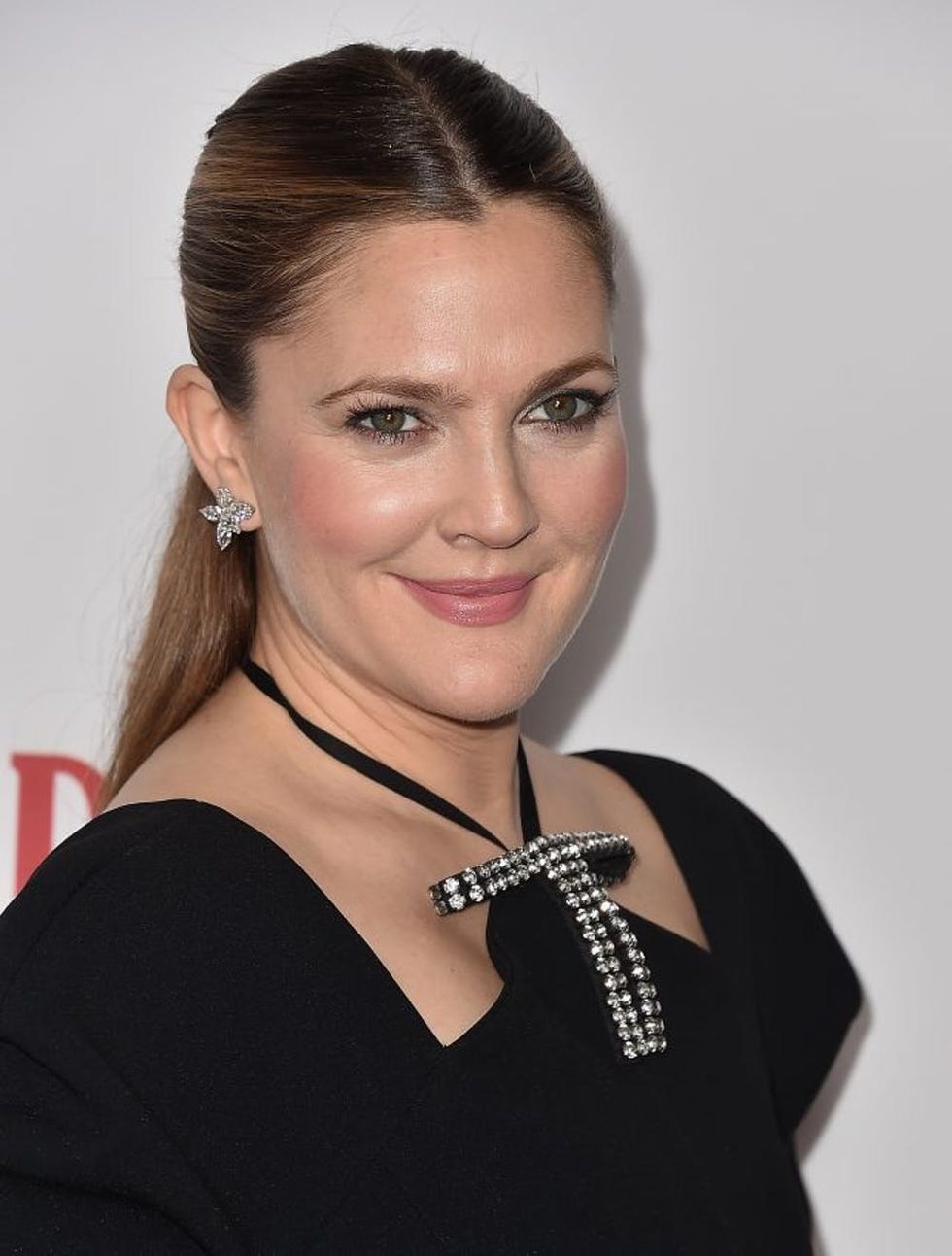 ---
Barrymore, who has been on our radar since E.T. and continued to bring us iconic films like Never Been Kissed and The Wedding Singer, has worked with some of the best makeup artists in the world… and she's learned a few beauty tricks of her own. For her Walmart-stocked cosmetics brand FLOWER Beauty, she created a light-reflecting pigment that you put on under your concealer to make it more effective.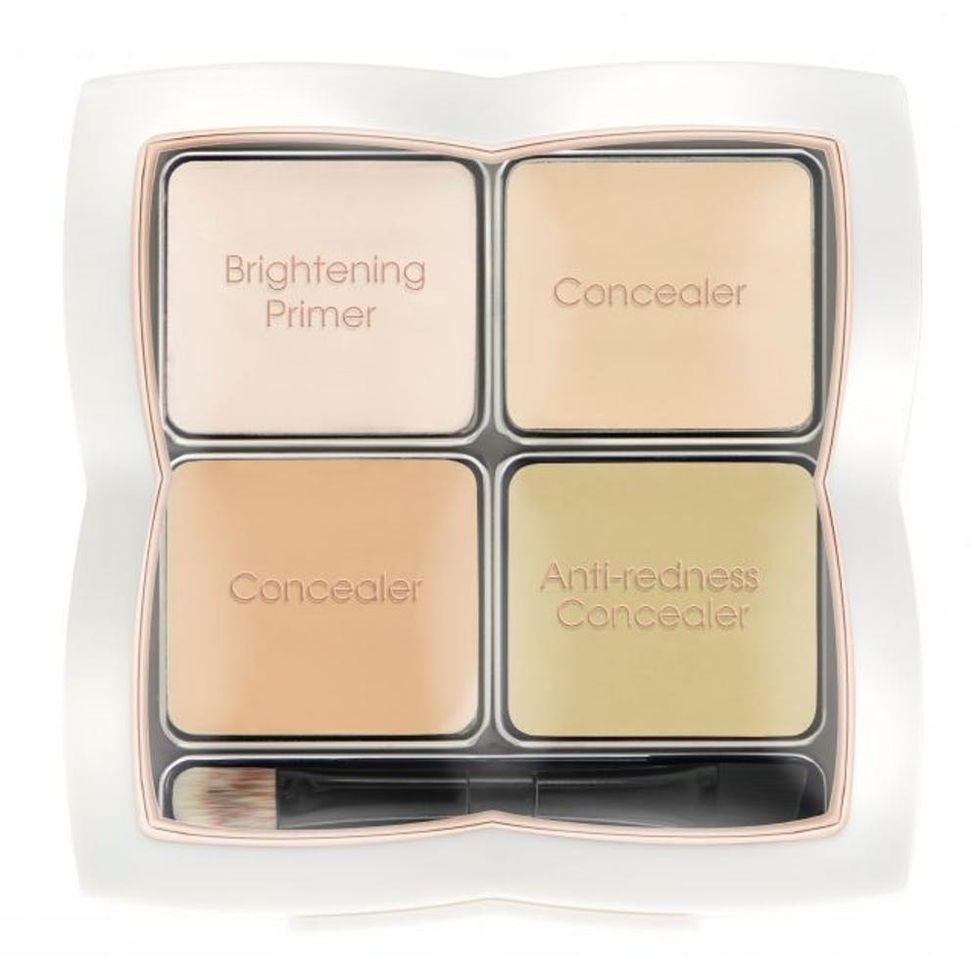 The Brightening Primer is a part of her four-product Hollywood Secret Concealer Kit ($14), which also includes two shades of concealer and an anti-redness concealer. Basically the whole kit has you covered! After putting on the white pigmented primer, Barrymore says that for under-eye bags, she uses it liberally: "I just put it all over." No under-eye circles for only $14? That's a lot of bang for your buck!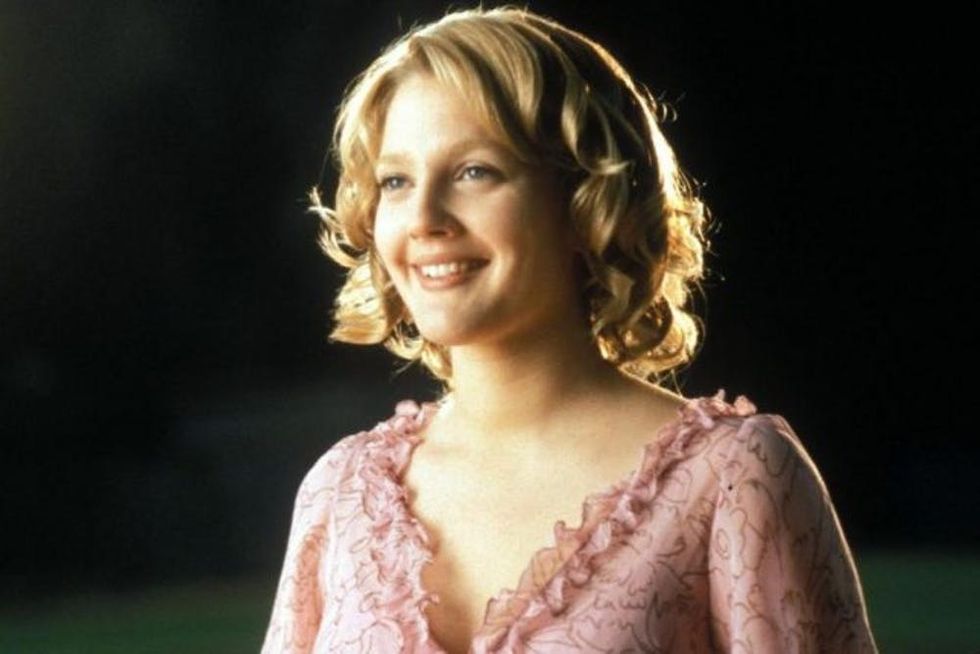 As for the movie character she feels she is? "I am Josie Grossie," Barrymore repeats multiple times. "I feel so passionate about that movie, because it's just a metaphor. It's how we feel. I love empathy, and I love kindness, and goodness. When shit goes down in your life, it's supposed to make you more nurturing, caring, and compassionate, and [give you] thinner skin, so you actually feel more. Not that you're weaker. And so that movie feels like to me the essence of what growing up feels like," she says.
And why she creates such high quality products for such an affordable price? "To me, Never Been Kissed and Flower Beauty, I want it to be an all-ages party and everyone's invited. I want it to be an all-economics party, and everyone's invited. You don't have to be a certain age, or have a certain income — everyone is welcome." Check out her full interview below:
What concealer tricks work for you? Tell us @BritandCo!
(h/t Man Repeller, photos via Alberto E. Rodriguez/Getty + Flower Beauty)
Shea Lignitz
Shea can be found in the nearest bookstore or brewery, exploring the great outdoors, or blasting Led Zeppelin. She grew up in the cold and rain of Northern California's redwoods but is currently wandering around Texas.
Beauty News