Facebook Permanently Banned UK-Based Hate Group 'Britain First'
Mar 16, 2018
Over the last year, Facebook users have reported many comments, people, and groups for hate speech or violent language. And while the social media company's reporting system often misses the mark in its mandate to protect users, Facebook has finally gotten it really right. In a precedent-setting move, the company has succeeded in banning an extreme right-wing, UK-based hate group from using its platform.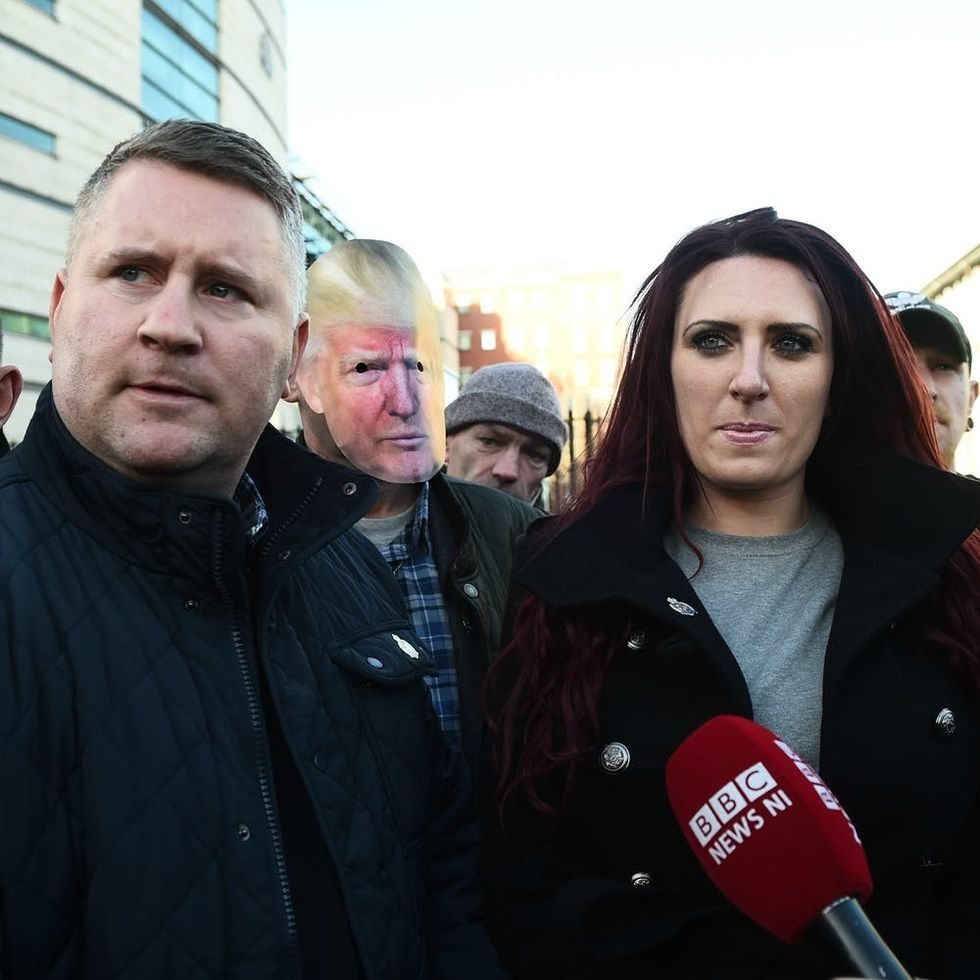 ---
Facebook has removed Britain First's Facebook page, and the group's leaders Paul Golding and Jayda Fransen both had their personal accounts permanently deleted Wednesday.
In a blog post, the company stated that "content posted on the Britain First Facebook Page and the Pages of party leaders Paul Golding and Jayda Fransen has repeatedly broken our Community Standards. We recently gave the administrators of the Pages a written final warning, and they have continued to post content that violates our Community Standards. As a result, in accordance with our policies, we have now removed the official Britain First Facebook Page and the Pages of the two leaders with immediate effect."
If the name "Britain First" sounds somewhat familiar, it's because earlier this year, President Donald Trump retweeted a series of inflammatory posts from Fransen's Twitter account that showed unverified, Islamophobic videos that incorrectly purported to show Muslim immigrants beating white people. Both Fransen and Golding's accounts were eventually suspended by Twitter.
CEO Mark Zuckerberg announced in November that Facebook would be taking a proactive approach to limiting the proliferation of "fake news" and hate groups on its platform. Facebook's announcement and removal of the Britain First accounts may well be an indication of what's to come.
In 2017, Facebook quietly removed at least eight US-based white supremacist and other racially motivated hate-groups from the platform, but the removal of Britain First marks the highest-profile instance of content moderation by the site.
Although Britain First has never appeared on any ballots during UK elections, the group positions itself as a political party that aims to have anti-Muslim activists voted into various levels of public office.
Facebook's decision comes just after Golding and Fransen were convicted and jailed for an anti-Muslim hate crime.
Tell us what you think on Twitter.
(Photo via Charles McQuillan/Getty )
Kat Armstrong
Kat has been a writer, social media maven and mom for longer than she's willing to admit. She's also spent time in front of and behind the camera, interviewing celebs, politicians and acting as a producer for fashion and artistic photography shoots. When she isn't writing for various orgs and publications, she's hanging with her kids, husband and French Bulldog, Peter, in Toronto, Canada.
Current Events