Facebook Is Reinventing the Profile Picture in Latest Update
Sep 30, 2015
Remember a simpler time back in 2004 when Myspace was still a thing and Facebook profile pictures were the most important part of your personal social media strategy? Aside from who was on your top 8, of course ;)
Well, after more than a decade of being front and center (well… top + aligned left if we're being technical) your FB profile's main image is getting a major visual upgrade (aside from 360 Video). Where there once was a profile picture, you'll now be able to have a profile video. BOOM!
---

That's right, along with a slew of additional new mobile-friendly features, Facebook announced its plans to incorporate profile videos on Wednesday. These new visual headers will be a short, looping video clip that will play for anyone who visits your profile, allowing you to add another dimension to your Internet meet-cutes and giving you the opportunity to show off another side of yourself you can't totally do through a still image. We heart GIFs so we're preeeeeeeety pumped about being able to add these short clips. Snapchat lovers, think of this as a companion to your Snapchat profile shot.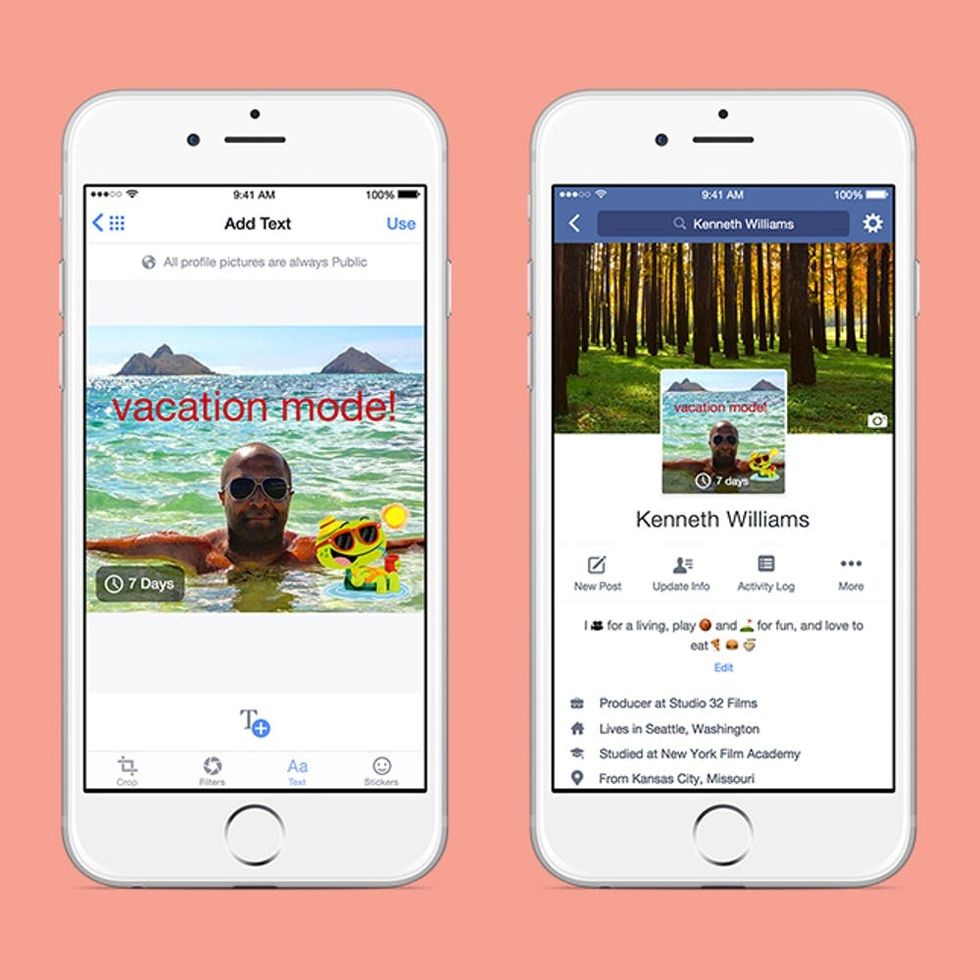 In addition to that revolutionary social media news, Mark Zuckerberg's co also revealed a handful of bonus fresh features for FB profiles to let your personality shine. For example, you will soon be able to create temporary profile pictures (that revert back to your previous prof pic at a specified time) to celebrate or commemorate moments and events in your life (i.e. birthdays, vacation mode, current events, etc.). Yeah, your status updates just got visual.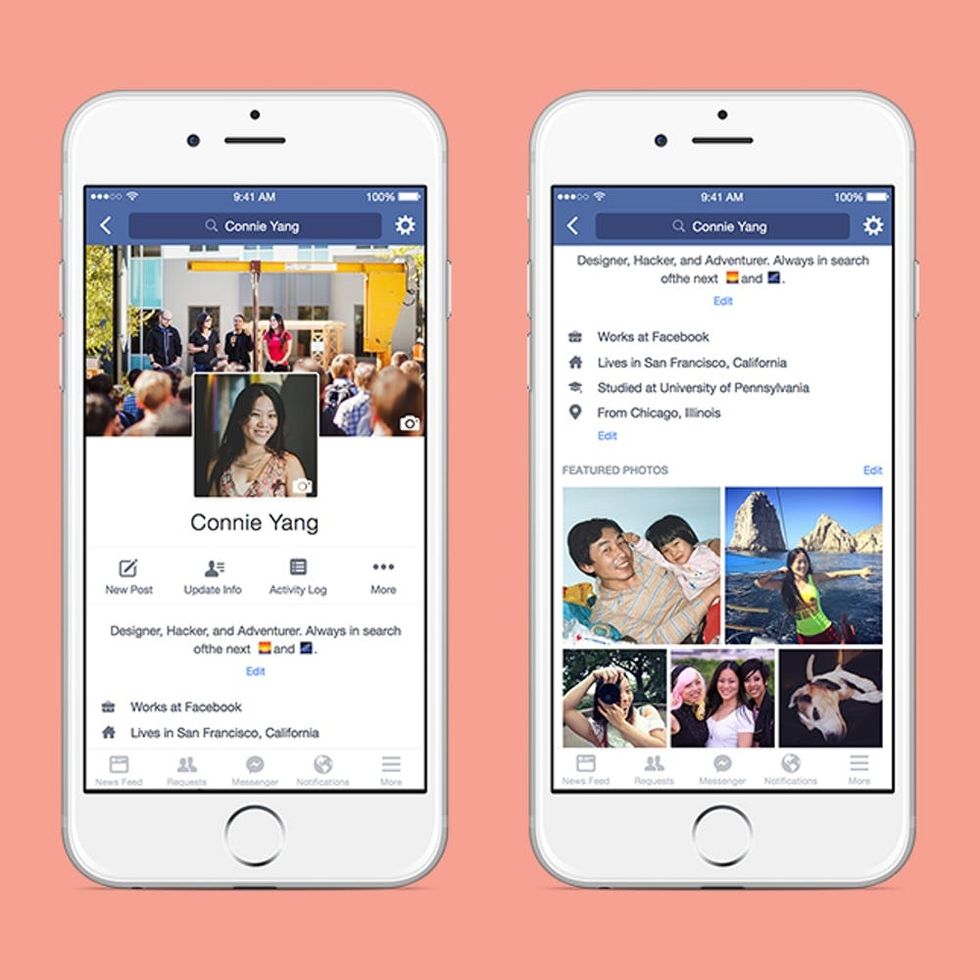 Additional FB profile updates are all about customization. You soon will be able to customize the space at the top of your profile, curating exactly what you want people to know about you first and foremost. This includes a new, one-line "Bio" (I like to call this my Real Housewives tagline) and the ability to choose up to five featured images you want to showcase at the top (no more recently, embarrassing tagged photos being the first thing people see!). Also, your profile picture/video will now be in the center and not to the left. No more missing that gorgeous headshot ;)
Currently these new features are rolling out to be tested on a small number of iPhone users in the UK and California, with a full roll out in the near future. We just might start updating our profile picture into a profile video… on the daily. We definitely don't dislike this FB news!
What are your thoughts about profile videos coming to Facebook? What about the other new FB profile updates? Share your thoughts in the comments.
(Photos via Facebook)
Tech