Here's the Reason Those Piles of Clothing at Forever 21 Are There
Jul 24, 2015
Like most shoppers, we have a love/hate relationship with fast fashion. On one hand, the ridiculously speedy runway-to-the-racks turnaround means you'll be wearing designer-inspired styles (at budget-friendly prices) mere weeks after they debut on models like Cara Delevingne and Karlie Kloss. In other words, stores like Forever 21, H&M and Zara are what keep our #OOTD game strong.
But, on the other hand, that too-good-to-be-true price tag is often just that (think: poorer-quality garments + potentially unsavory working conditions for those who make the styles). Oh yeah, and there are those piles. You know what we're talking about: the heaps of out-of-order clothing you have to dig through — sometimes angrily, oftentimes aggressively and always while holding your breath — in order to see if your size is in stock. Apparently, that earthquake aftermath-like condition isn't a side effect of the store's foot traffic. It's totally intentional.
---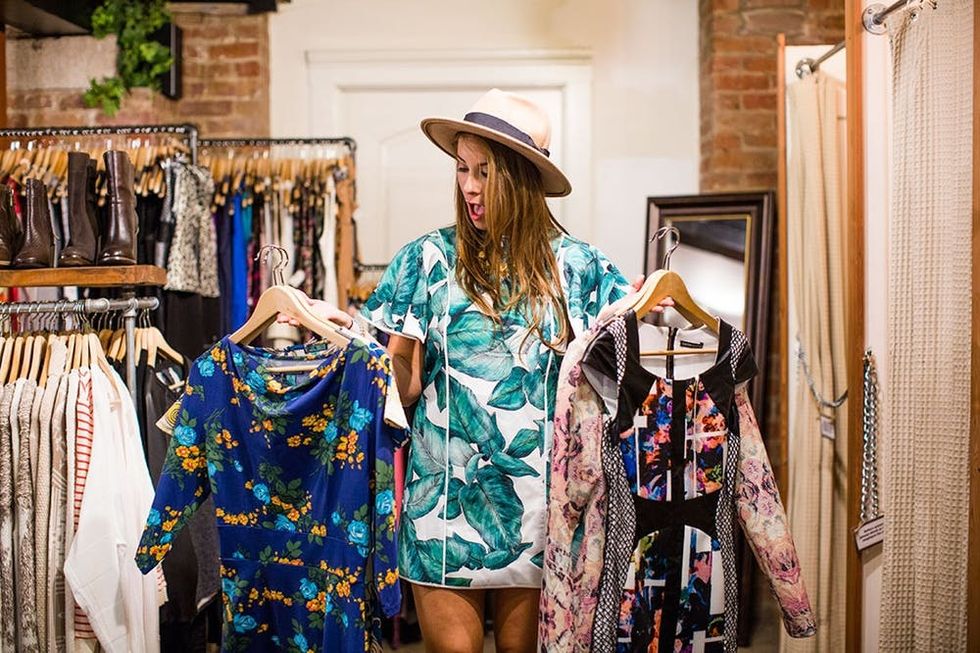 According to Business Insider, that "treasure hunt" you often experience at fast fashion stores is a strategy retailers use to influence customers to shop more — and it works. Because stores update their stock multiple times a week, shoppers can never be certain that the item they're thinking of purchasing will still be available a few days later. "It makes [customers] feel like they have to get it right then," a shopper said in the report. Yep, we've been there, but we've also seen the trick work first hand. In our Editorial Director Lisa's own words:
"In high school, I worked at forgotten mall must-stop Gadzook's (a very classy store for women in the market for a rhinestone-studded Playboy baby tee) while it was going out of business. The whole store was on sale and most things were selling like crazy — except for the jelly charm bracelets. Right by the register was a well-organized rack of the gummy wrist accessories and their rhinestone counterparts — As, Bs, hearts and smiley face charms all in individual containers, mostly untouched. 'Watch this,' my manager said and dumped them into a bin all together. They sold out in a matter of days." Even when a store isn't liquidating its stock, apparently, it's that "everything must go" mentality that makes a find just too hard to resist.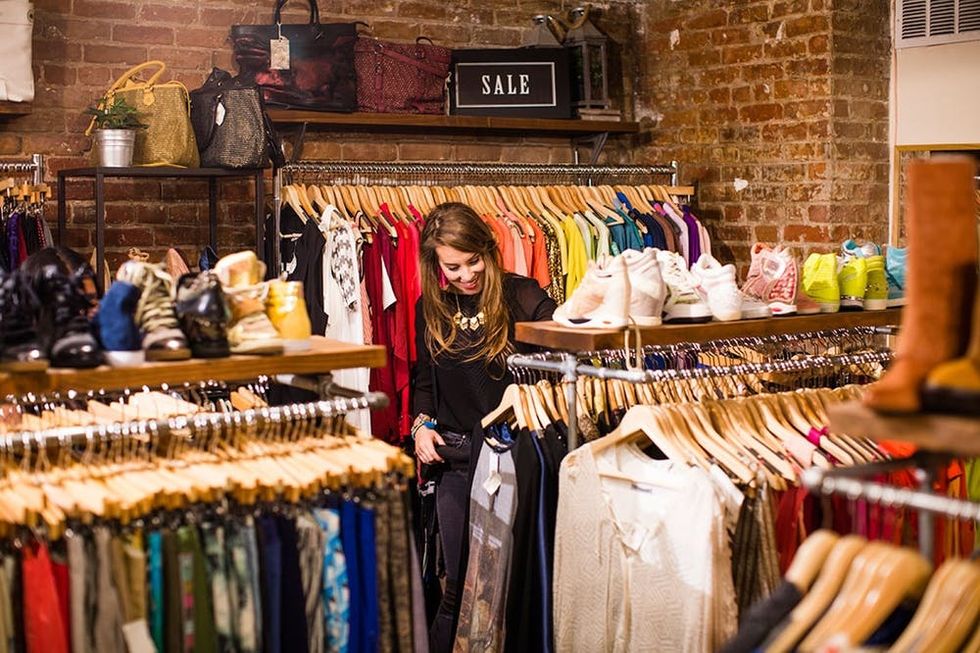 That high turnover is a double-edged sword: as soon as you shovel out for your must-have pieces one day, something new (and equally covetable) will take their places the next. It's undoubtedly what keeps us coming back for more, because you never know — your dream glitter lipstick could be hitting those Limited Too shelves any day now.
What are your best strategies for navigating the shelves of your fave fast fashion stores? Tell us in the comments below.
(h/t Business Insider)