Must-See Food Pun Photos: Kaleifornia, Pork Lo Maine + More
Jul 21, 2014
We love food. We love puns. So, naturally we love food puns. And we really love food puns that take it to the next level through photography, color and further punnery. The latest and greatest example of that? #FoodnitedStates by Chris Durso of Foodiggity fame.
---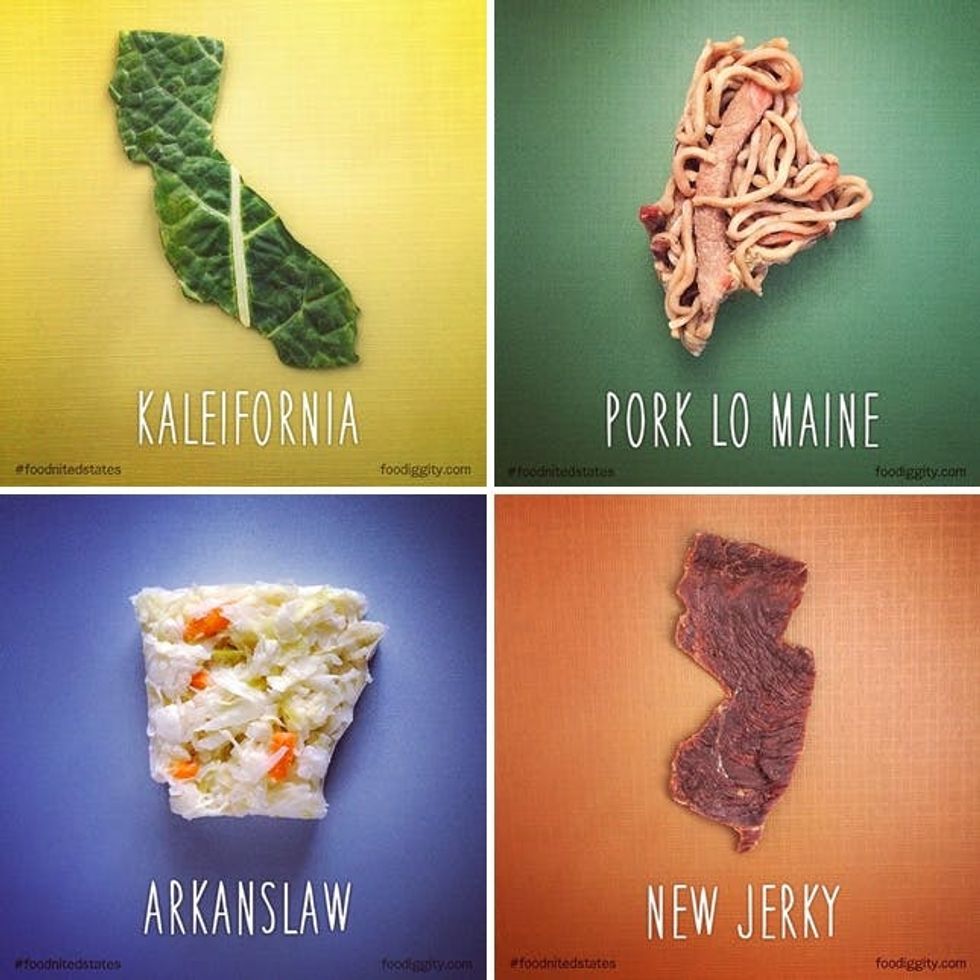 These clever combinations of states and food might make you giggle, might make you hungry and might gross you out. Whatever your gut (get it?) reaction is, they'll definitely make you look.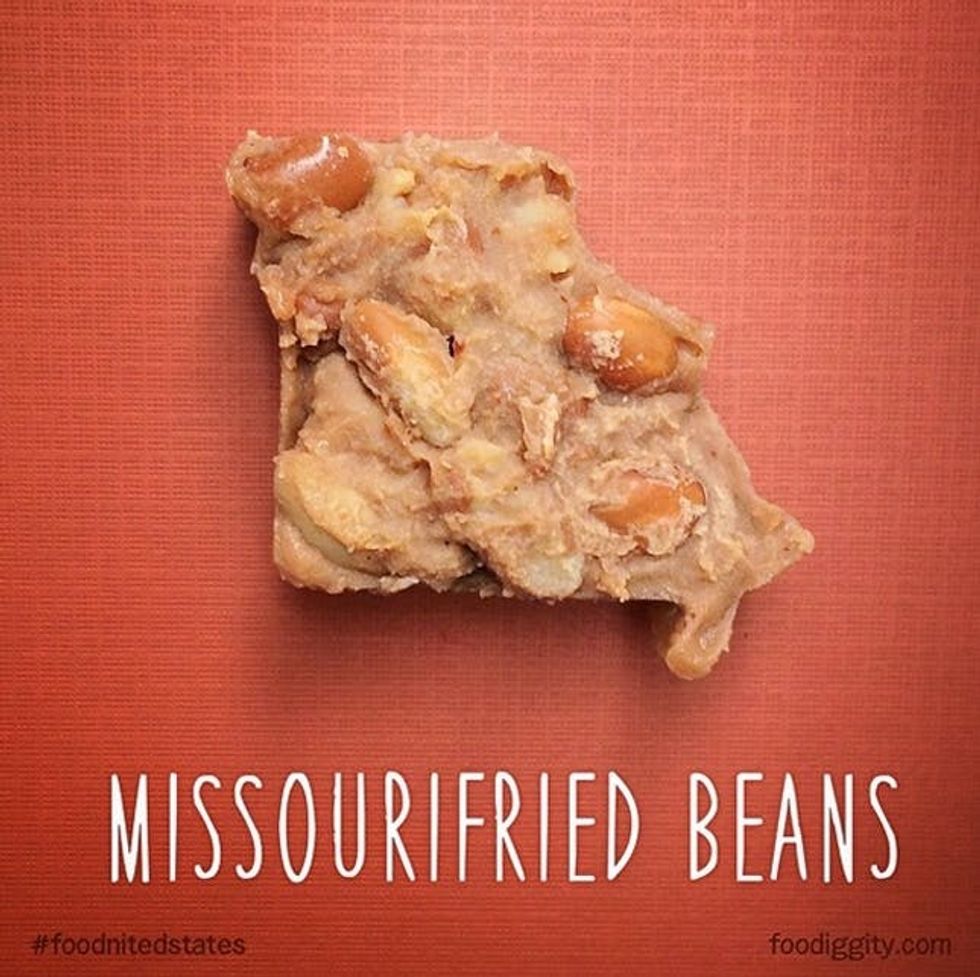 Durso's been rolling out a new puntastic creation every few days for the last couple weeks over on Instagram (@foodiggity). As with any Instagram or Tumblr series, we're super curious to see if he brings the entire series to fruition. Or maybe he already has and is just keeping us wanting more?
Maybe in the future we'll see Fried Coloradough? Idahome Fries? The possibilities are endless… and likely delicious. Durso should totally collab with a chef to turn this into a cookbook. Like potato salad, this would be Kickstarter GOLD!
What other food puns can you come up with that incorporate states? Share your ideas with us in the comments below.
Anjelika Temple
As Co-Founder and Chief Creative Officer of Brit + Co, Anjelika Temple brings her voracious consumption of all things creative and colorful to DIY projects, geeky gadgetry finds and more. When she's not DIY-ing her heart out, you'll find her throwing dinner parties with friends or adventuring with her husband David, their daughters Anokhi and Indira, and their silly dog Turkey.
Recipes
Still haven't taken up that new creative skills you swore you'd learn this year? Or ready to take your design skills to the next level? Let's say so long to the weirdest year ever by checking those big learn-something-new goals off our perpetual to-do lists.
We've teamed up with Clorox to give you the gift of unlimited creativity now through the end of the year. Once you sign up, you can take as many of our 120+ classes as you want for FREE for one whole month!
Here's how it works:

Head to brit.co/learn and sign up for the "All Access Pass."
Use the code "CLOROXCARES" at checkout to redeem your free month of classes.
You will be automagically signed up for Clorox's email list once you redeem your free all access pass. (It's the #1 Choice for Disinfection!)
Your pass lasts one month from when you checkout. This means you have unlimited access to all the classes during that month.
This offer is valid now through December 27, 2020.
Browse our catalog to find the right class for you, tell a friend and take the class together over Zoom, or organize a 'cocktails + crafts' night with a friend in your bubble so you can learn something new together.
What are you waiting for? Time to start learning all the things!

Thanks to Clorox for making this happen! When it counts, trust Clorox.
Lifestyle