Follow These 5 Roommate Living Hacks for a Flawless Freshman Year
Aug 06, 2016
If you're headed to college this August and decided to "go rando" and live with a stranger, you're probably freaking out a little bit (okay, a lot). It's awkward, meeting someone for the first time on the day you're set to spend an entire year together in a dorm room! Here's the thing: It's going to be okay; we promise. In fact, it'll probably be more than okay— it's going to be great! Living with someone new opens you up to different perspectives, experiences and opportunities you wouldn't get by living with a BFF (although, keeping in touch with them is important too)! Plus, it's totally fun to decorate with a roommate. We chatted with Dr. Barbara Greenberg, a clinical psychologist and teen/parenting expert, about five easy ways to help you ease any of that inevitable initial discomfort.
---
Keep it light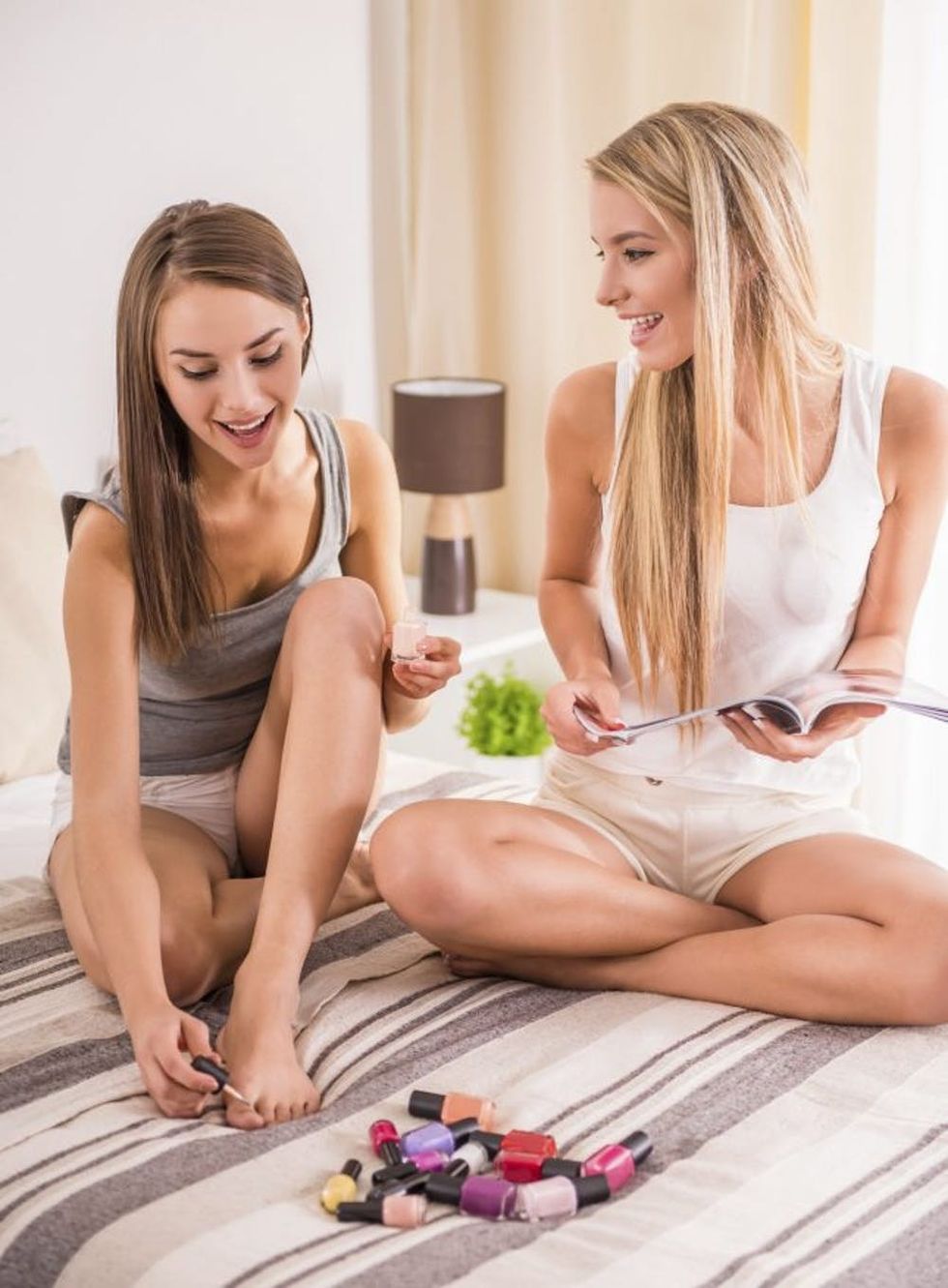 DIY lettered wall art, but try to keep the boyfriend drama and post-high school existential trauma at a minimum. You may feel a sense of faux-intimacy because you're living together, but remember you don't actually know this person yet, and you don't want to blur boundaries before your first class even begins.
Megan Parry
Megan Parry is a lifestyle writer living in Philadelphia where she's making generous use of her library card, obsessively reading friends' natal charts, and learning how to differentiate between "dried apricot" and "juicy apricot" notes in wine.
Home News