Game of Thrones' Maisie Williams and Sophie Turner Debuted the Cutest BFF Tats at the Emmys
Sep 19, 2016
It's the primetime Emmy Awards, and two stars of the favorite to win this year's best drama are making headlines for more than just their incredible style.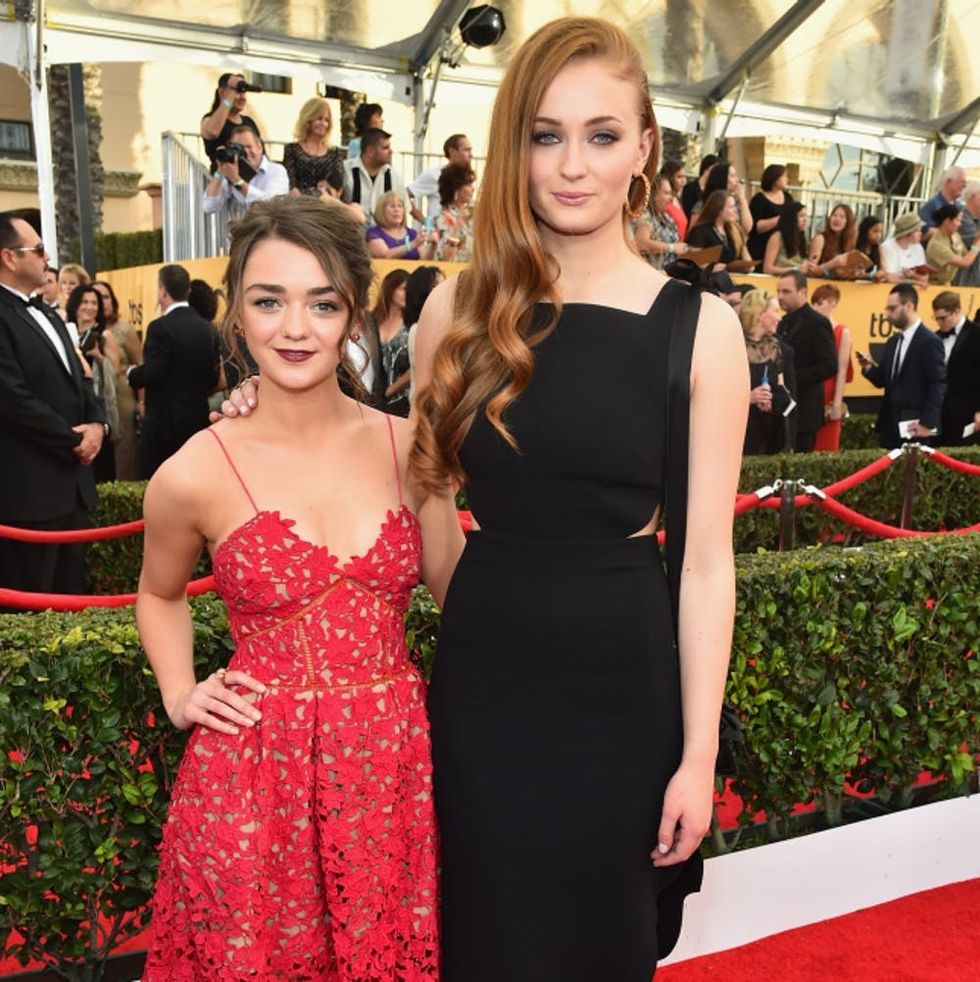 ---
Game of Thrones stars Sophie Turner and Maisie Williams (AKA Sansa and Arya Stark) took to the red carpet to show off brand-new BFF tattoos. And let's just say: The cuteness is real.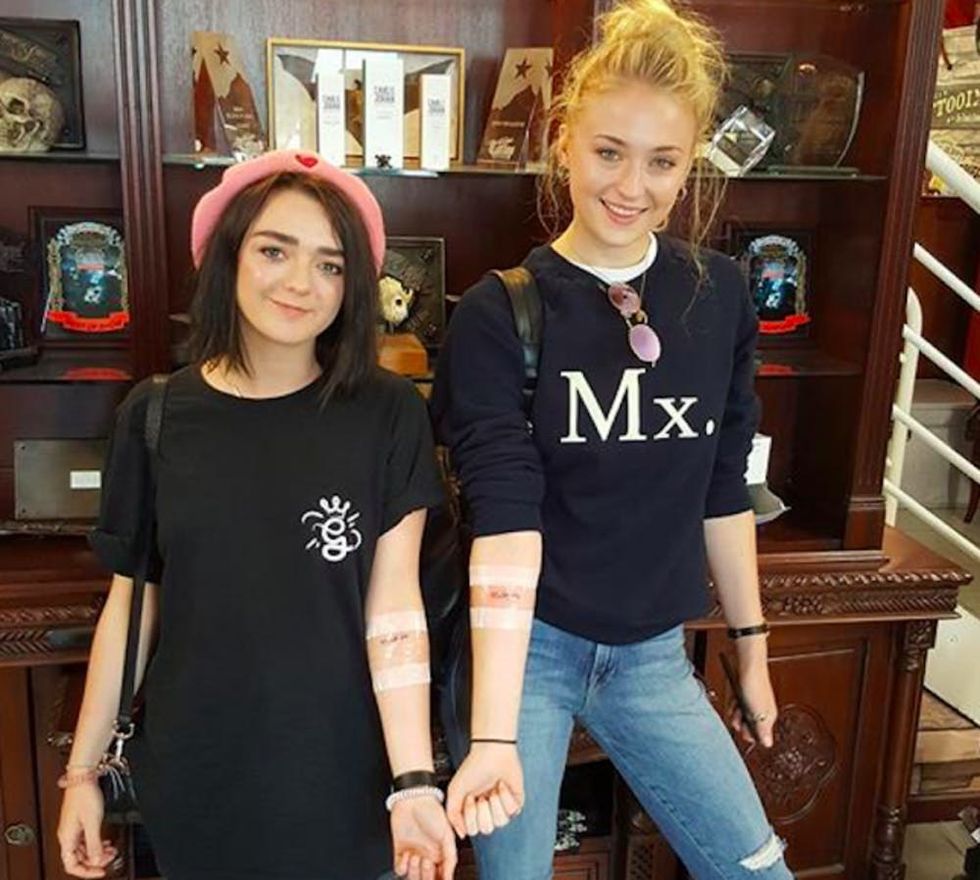 Earlier today, the actresses' tattoo artist Kat Paine posted a pic of the 19- and 20-year-old gals taken last Tuesday, just after they'd received their matching ink.
"She's one of my best friends in the whole world. We got matching tattoos," Sophie told E!. "That's the date [07.08.09] that we both heard that we got Game of Thrones on…I got it the other day. [It's] still a bit crusty."
D'awww. So freakin' cute!
Do you have a BFF tat? Tweet us a pic @BritandCo!
(Featured photo via Alberto E. Rodriguez / Getty)
Kelli Korducki
Kelli is Brit + Co's Senior News Editor. Her interests include sensible footwear and glasses that take up 25 percent of her face.
TV