Here's How to Run for Political Office — Even if You're Totally New to Politics
Nov 09, 2017
In the wake of Donald Trump's shocking election to the presidency in a year when many voters had expected to see the country's first woman president, an unprecedented number of women have decided to run for office for the first time. This week in Virginia and New Jersey, where there were local and state elections, there were more women on the ballots than there have been at any point in the last decade, according to The Center for Public Integrity. Axios reports that at every level of government, women are running for office in record-breaking numbers.
---
Women also saw big wins in Tuesday's state and local elections. In Virginia, Democratic candidate for the Virginia House of Delegates Danica Roem became the first openly trans woman to win a seat in Virginia's state legislature. She beat out a 13-term incumbent candidate, Bob Marshall, who focused much of his campaign attacking Roem's gender and had supported an anti-trans bathroom bill. Another Democratic woman, Vi Lyles, won her bid for Mayor of Charlotte, North Carolina, becoming the city's first Black woman mayor. Women on the left won other elections from Minnesota to Seattle. There's a clear wave of women running for office for the first time, and many other women are probably wondering how they, too, can launch a state or local campaign.
Amanda Litman, co-founder of the political action committee Run for Something and author of the book Run for Something: A Real-Talk Guide to Fixing the System Yourself spoke with Brit + Co about the basic steps you'll need to take if you want to run for office at the state or local level.
Identify the problem you want to solve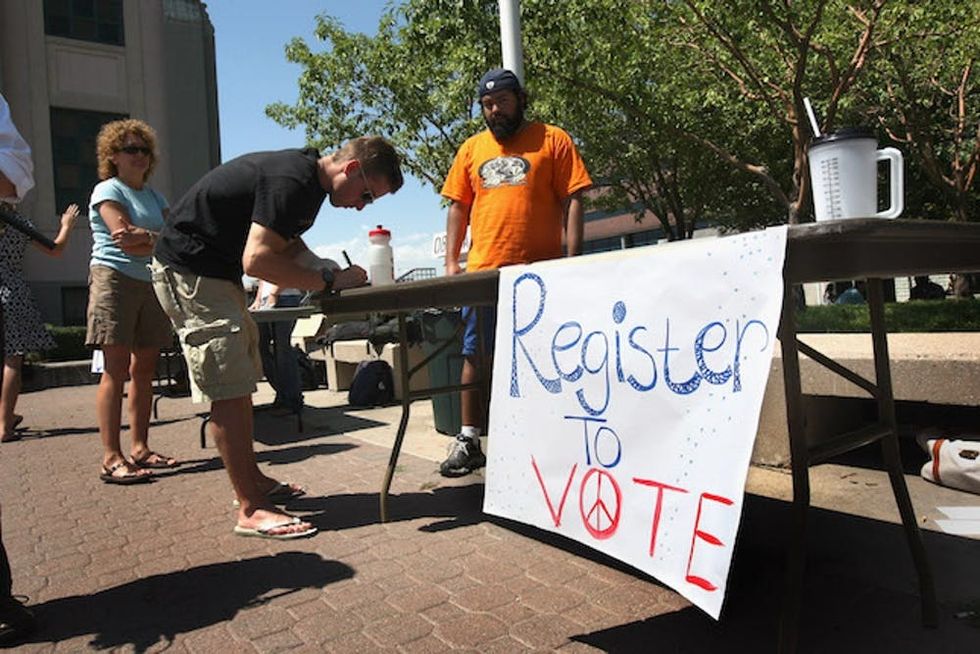 First things first: Litman says that it's vital to figure out the problem you want to solve, and how the office you want to run for will enable you to solve it. Whether it's mental health issues in the city or protecting trans kids in schools, find the issue you are most passionate about, and build your platform around solving the problem. Litman adds that clarifying the problem you want to work on will also make it easier to talk to people about why you're running, which is a question you'll be asked "all the time," she says.
Do your research
The next step is to hit the books and figure out what exactly you'll need to accomplish in order to win your election. Litman tells us that there are ample guides and resources available that give statistics on how many people vote in any given election, and how much donors spend for any given election. She adds that city or county clerks can be hugely helpful in gathering this information as well. Litman also suggests googling your city's board of elections to fund voter turnout numbers and election results. This is the information you'll need to determine your "win number:" the number of votes you'll need to clinch the election. Typically, the win number is 50 percent plus 1, Litman says.
It's also important to determine how much you'll need to spend to run a successful campaign. All election spending is recorded by different government bodies, and clerks can also help you find these figures. Litman cautions that you shouldn't expect, try, or need to fund the campaign yourself. You'll be out there asking friends, family, and members of your community to make an investment by donating to your campaign.
get going!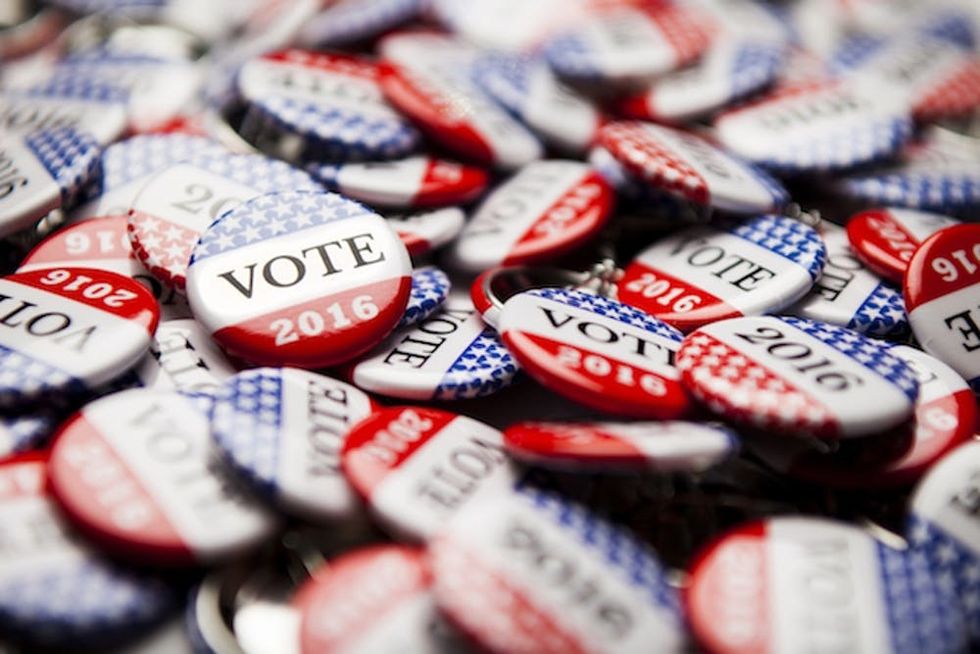 "Your campaign will be your full-time hobby," Litman says. Which means after work, you'll be knocking on doors and making calls to raise awareness and funds for your campaign. There are no shortcuts, apps, or magic lists of donors, Litman tells us; you'll just have to put in the long, hard hours. She adds that "elections are usually won by those most willing to hustle."
make use of resources
There are a bunch of organizations out there that support people running for office for the first time, and some who are tailored to women candidates. Litman suggests her own organization, Run for Something, as well as Emerge America, She Should Run, and EMILY's List. The training and resources offered by these groups are "incredibly valuable," Litman says, and will also give you the opportunity to connect with other candidates who are running for office.
What do you think? Tell us on Twitter @BritandCo.
(Photos via Getty and Brit + Co)
Elizabeth King
Elizabeth King is a politics, history, and culture writer based in the Twin Cities. She is generally pretty cranky but still enjoys traveling, music from the early 2000's, and plotting the resistance. Feel free to say hi on Twitter at @ekingc or check out some of her work at www.elizabethcking.com.