What It's like to Be an Art Director for Hit TV Shows like The Voice
Dec 08, 2015
Whether it's creating a https://www.youtube.com/watch?v=aoYakU4qZkc
"We created this totally whimsical set with carousal horses, a gazebo and floating numbers in the air. And there were balloons that needed to be handed out to the audience," Ellen remembers. "It's 20 minutes before Fifth Harmony is supposed to go onstage, and one of the art directors turns to me and asks, 'Did we coordinate who is going to hand out those balloons to the audience?' And I just remember my heart freezing, because I knew that was something that had not been worked out. So I say, 'Oh my God, no.' And I've never seen five people (her crew) move so fast."
"It was all-hands-on-deck. Everyone in the art department trailer ran out to get production assistants to help us hand these out, and we were hauling out garbage bags filled with balloons to hand out to several hundred people. And as soon as the commercial break happens, we're handing them out to everyone, to get them out on time so that they will be a part of this show that's going to go live in the next three minutes. We were up against the clock and we made it happen. It was a wild experience," Ellen says, laughing.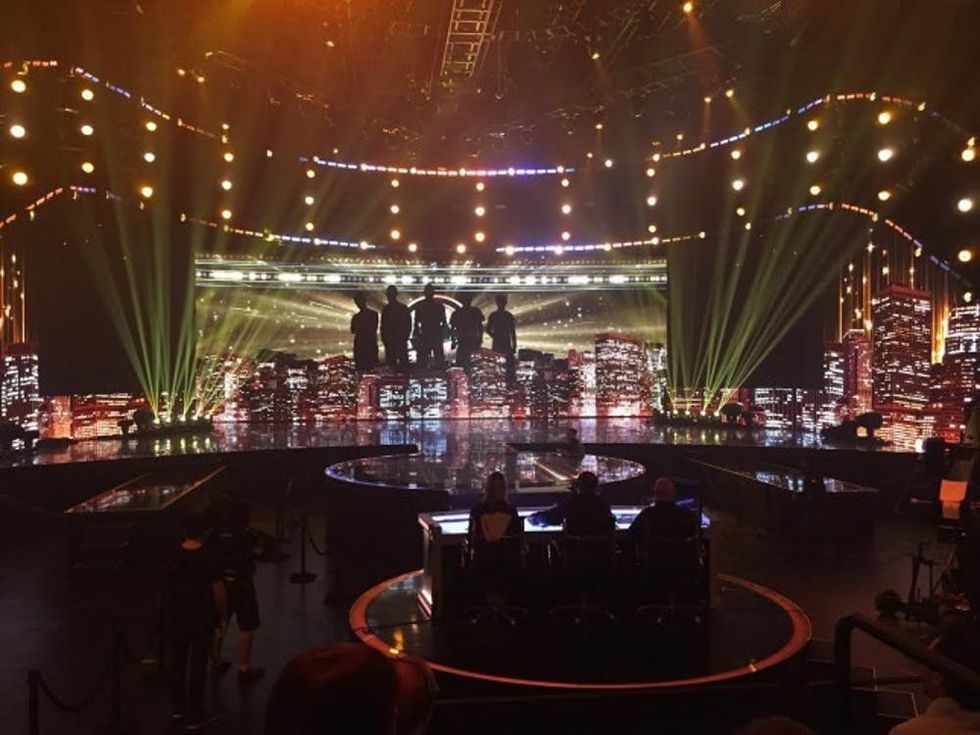 By wrangling all of the crazy elements of a production together and getting it ready for showtime, Ellen is the ultimate ringleader. She is looking forward to working on this season of The Voice, and the long line of shows ahead of her — and we're looking forward to seeing what she does next.
Got a job you're curious about? Obsessed with The Voice? Tweet at us @britandco and let us know!
Michelle Threadgould
Michelle Threadgould is a journalist who lives in Oakland, California, and covers the intersection between arts and culture and social justice. She has written for the New York Observer, Oakland Magazine and SF Weekly. She is working on a novel about growing up punk and what happens when your idols fall.