Kristen Bell Suffers from One of the Biggest Health Risks in the World
Apr 07, 2017
What do Demi Lovato, JK Rowling, and Kristen Bell share in common? All of these powerful women have been open and honest about their struggles with depression. Women from all walks of life (including celebs who are at the top of their careers) deal with depression and, more importantly, women are getting comfortable talking about their struggles while empowering themselves (and others) to get better in the process.
The World Health Organization recently released startling new data that points to depression as one of the biggest health risks in the entire world. But while anyone can have depression, women are significantly more likely than men to report being depressed. According to the Mayo Clinic, women are twice as likely to be diagnosed with depression than men. It's not just major depression that women experience more frequently than men, but also seasonal affective disorder, dysthymia (chronic depression), and depressive symptoms with bipolar disorder, according to the Harvard Medical School.
---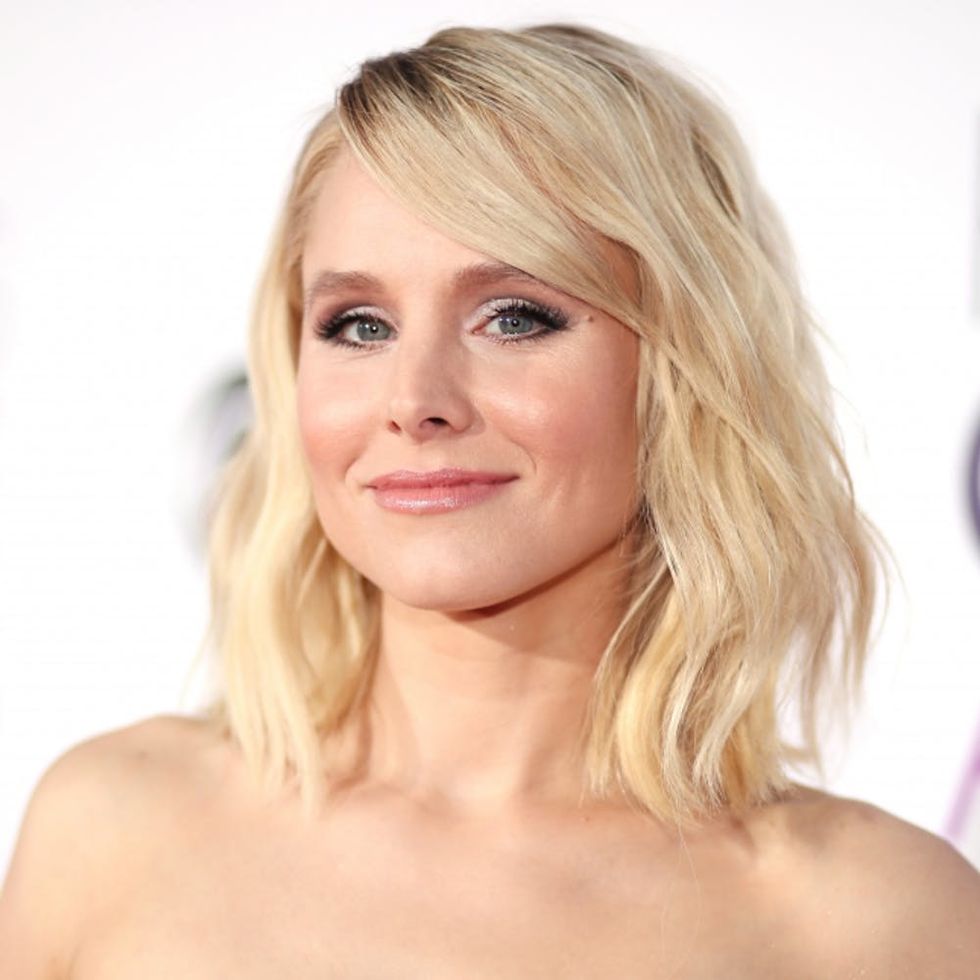 Dr. Juli Fraga, a psychologist based in San Francisco, tells Brit + Co that women are at higher risk for depression for a lot of reasons, such as hormonal changes, and the everyday sexism that women face at work and relationships. Women deal with a lot of stress, and stress is a trigger for depression, Fraga says.
Despite how common depression is, there still a stigma around the mental illness — especially for women. Fraga tells us that this negative attitude leads many women who experience depression to feel that they're "broken inside," even though depression is an extremely common mental health issue that can affect even the strongest among us.
But of course there's nothing to be ashamed of when it comes to being sick. "Would you be ashamed to talk about having the flu? Of course not," Fraga says. Depression will get worse if it's not addressed, so acknowledging the depression and then talking it through with a therapist and trusted friends is imperative for healing.
By talking about depression, especially in therapy, women can empower themselves to improve their mental health. "We do not have to suffer and soldier through" depression, Fraga tells us. The healing comes when we can talk freely about the depression, and work toward understanding and coping with the mental illness.
Though Fraga cautions that women should take care when disclosing their mental illness with people such as employers and co-workers, many women find it helpful to speak publicly about their experience with depression. Twitter is a popular place for women to talk about their struggles, as well as their victories and sharing what helps them to cope.
not to be corny but i'm so glad i have friends who believe in me more than i believe in myself bc depression takes a lot of will from me

— arabelle (@arabellesicardi) April 7, 2017
My therapist made me a list of four things to do when I get home and I actually did it and it's dumb but it feels so gooood #talkingaboutit

— Emily Kristen (@emkristen) March 28, 2017
"You don't look depressed though"

Oh yeah…sorry, I forgot to bring
my literal dark cloud with me today.

— aLittleLeftOfNormal (@LeftOf_Normal) April 7, 2017
Because depression can have such profoundly negative impacts on a person's day-to-day life, Fraga says it's of the utmost importance that depression is addressed. Once women unburden themselves and begin to work through the stigma surrounding depression, real progress can be made to live a healthier and more content life.
What do you think about opening up about depression? Let us know on Twitter @BritandCo.
(Photo via Christopher Polk/ Getty)
Elizabeth King
Elizabeth King is a politics, history, and culture writer based in the Twin Cities. She is generally pretty cranky but still enjoys traveling, music from the early 2000's, and plotting the resistance. Feel free to say hi on Twitter at @ekingc or check out some of her work at www.elizabethcking.com.
Health