Kylie Jenner FINALLY Reveals What Her New Tattoo Means
Dec 28, 2015
Kylie Jenner's tattoos have made headlines before — she recently even got on the other side of the tattoo gun by leaving her own mark on celebrity ink artist Bang Bang. What we didn't see on that trip, however, was the ink that she got from her visit… until now.
---
Lots of people get tattoos of words that hold particular significance, but Kylie's clever approach to the word tattoo might just inspire your next piece. The style chameleon got the phonetic spelling of the word "sanity" tattooed in red ink on her hip. She posted this image on her IG along with the caption, "All red." The word choice makes a lot of sense considering how insane Kylie's life must be as a teen star with over 46.3 million followers on Instagram and literally growing up on national television on Keeping Up With the Kardashians.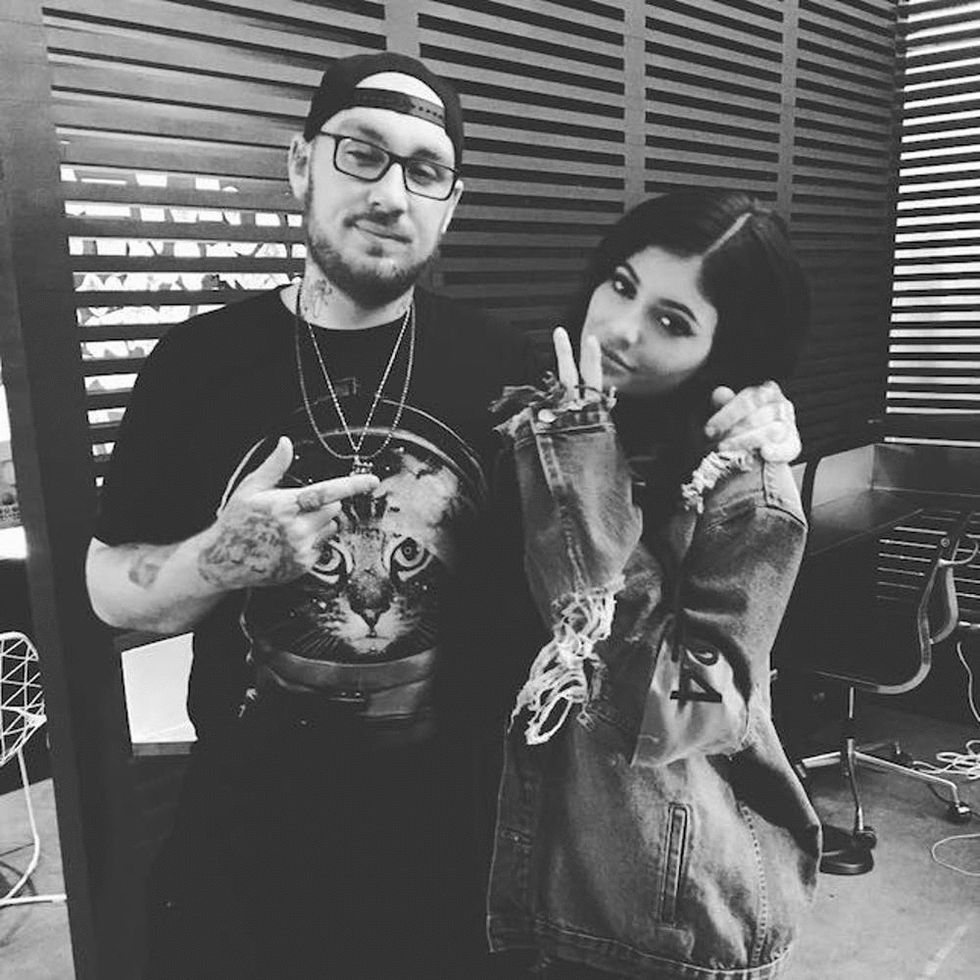 Kylie first visited the famous NYC-based tattoo artist six weeks ago when she'd been in town to see Caitlyn Jenner get honored at Glamour's Women of the Year Awards and also when her big sis Kendall walked the Victoria's Secret Fashion Show. Definitely not the average NYC trip for most 18-year-olds.
Sometimes a little ink that serves as a reminder of what's important can be helpful.