Lo Bosworth's Backyard Makeover Is Serious Cali-Cool Goals
Jul 10, 2018
Lo Bosworth has been on our radar since the era of Laguna Beach. And she's still making headlines for her other pursuits, like founding the health brand, Love Wellness, and co-hosting the female-focused podcast, Lady Lovin'. While the entrepreneurial life never has a dull moment, she took a few mins out of her busy schedule to show us around her LA bungalow makeover. With the help of AllModern, Bosworth transformed her abode into a cool and inviting pad complete with the most jaw-dropping outside. If you're gearing up for some backyard makeover plans of your own, scroll below for all the inspo you need.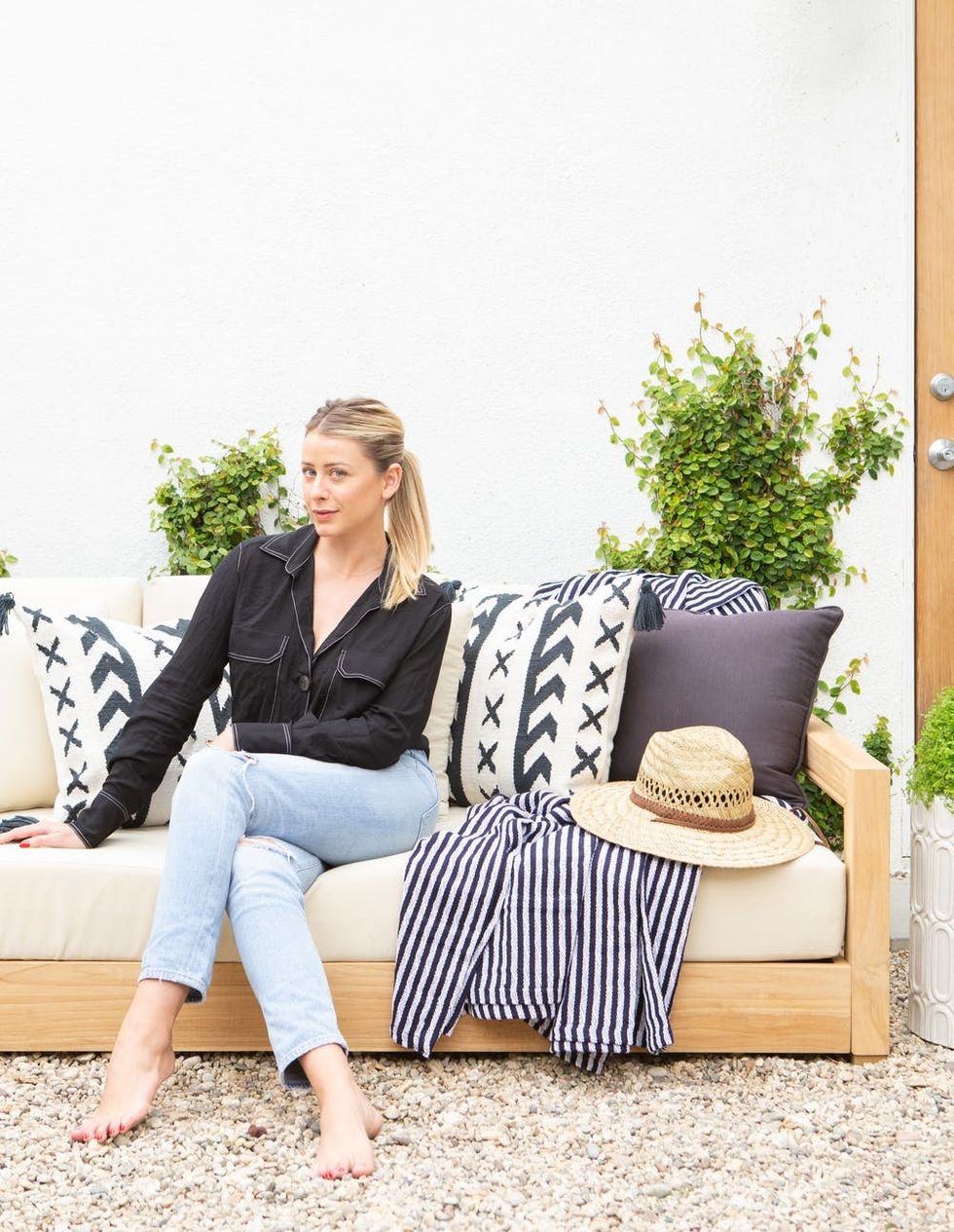 ---
Having a visitor-ready home was Bosworth's driver behind all of her design decisions, starting with the palette. "I wanted my home to feel really inviting and calm, so I selected lots of muted colors but with lots of different textures to warm everything up!" she says.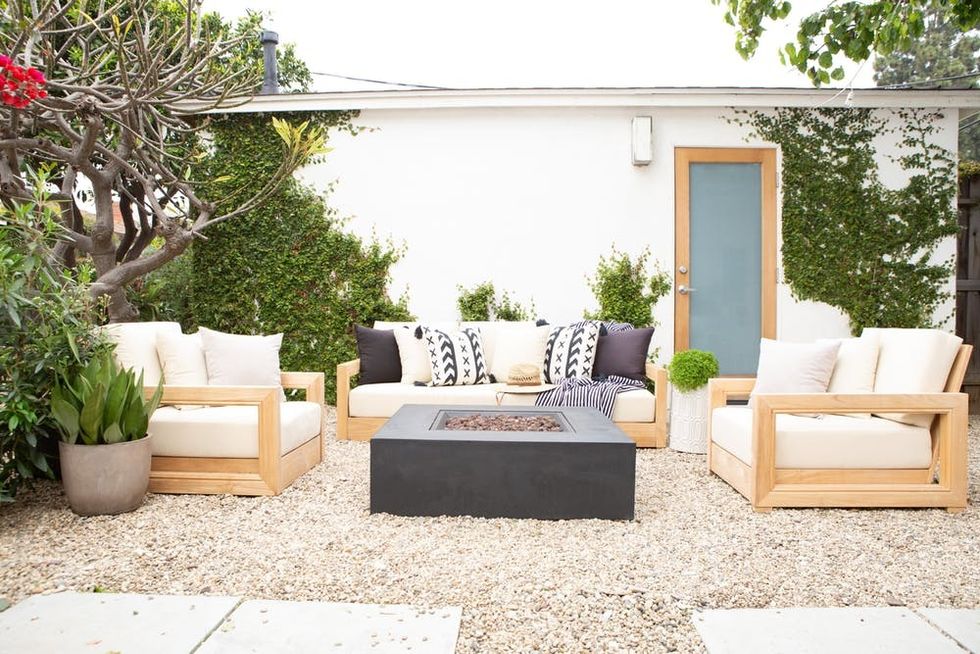 With plans to take most of her entertaining outdoors, Bosworth put her creative mind to work on the land behind her hub. As luck would have it, the place already had a garden complete with Mediterranean trees and shrubs, so its renovation simply involved picking some cool-girl furnishings and accents to spruce it up.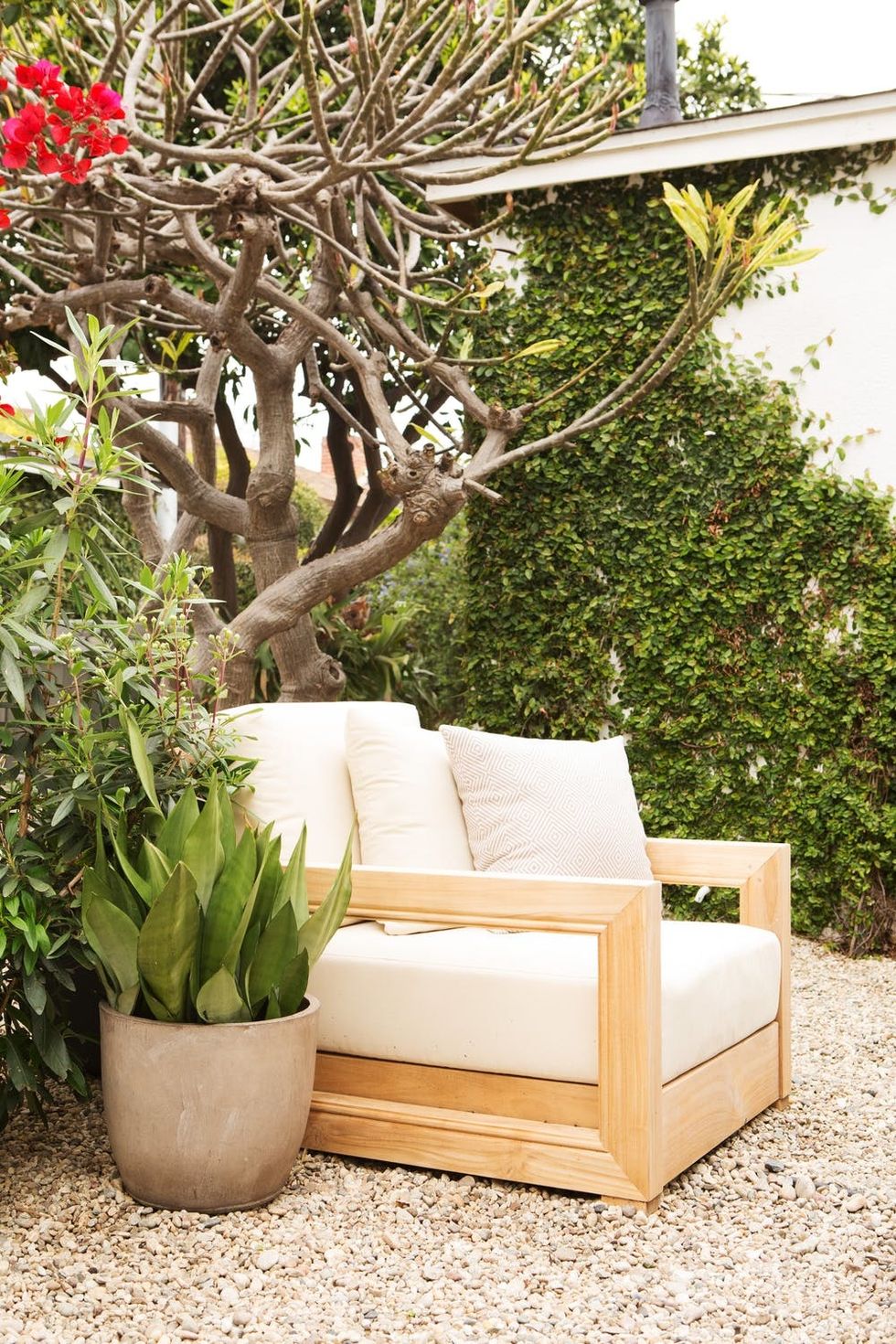 When it came to her wishlist, comfortable places to sit were at the top. "I think having an appropriate amount of seating is really critical to create an outdoor space that actually gets used frequently," she says. Other things like plush linens and a reliable source of heat (i.e., a handy heat lamp) also made the cut.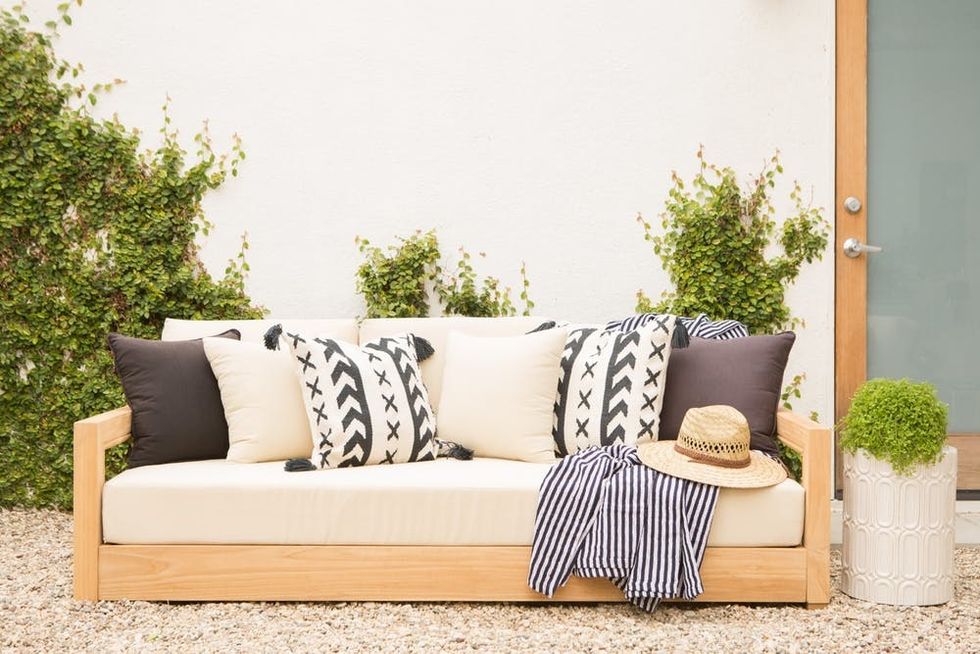 The finished product is an elevated, minimalist space filled with lots of light and bright items. Her faves? "I absolutely love the couch seating area with fire pit! It's so cozy and sits outside French doors that connect to my kitchen, making it the focal point of my yard. It's really lovely! Also [it's] pretty fun to have a BBQ! Makes for delicious outdoor meals," she says.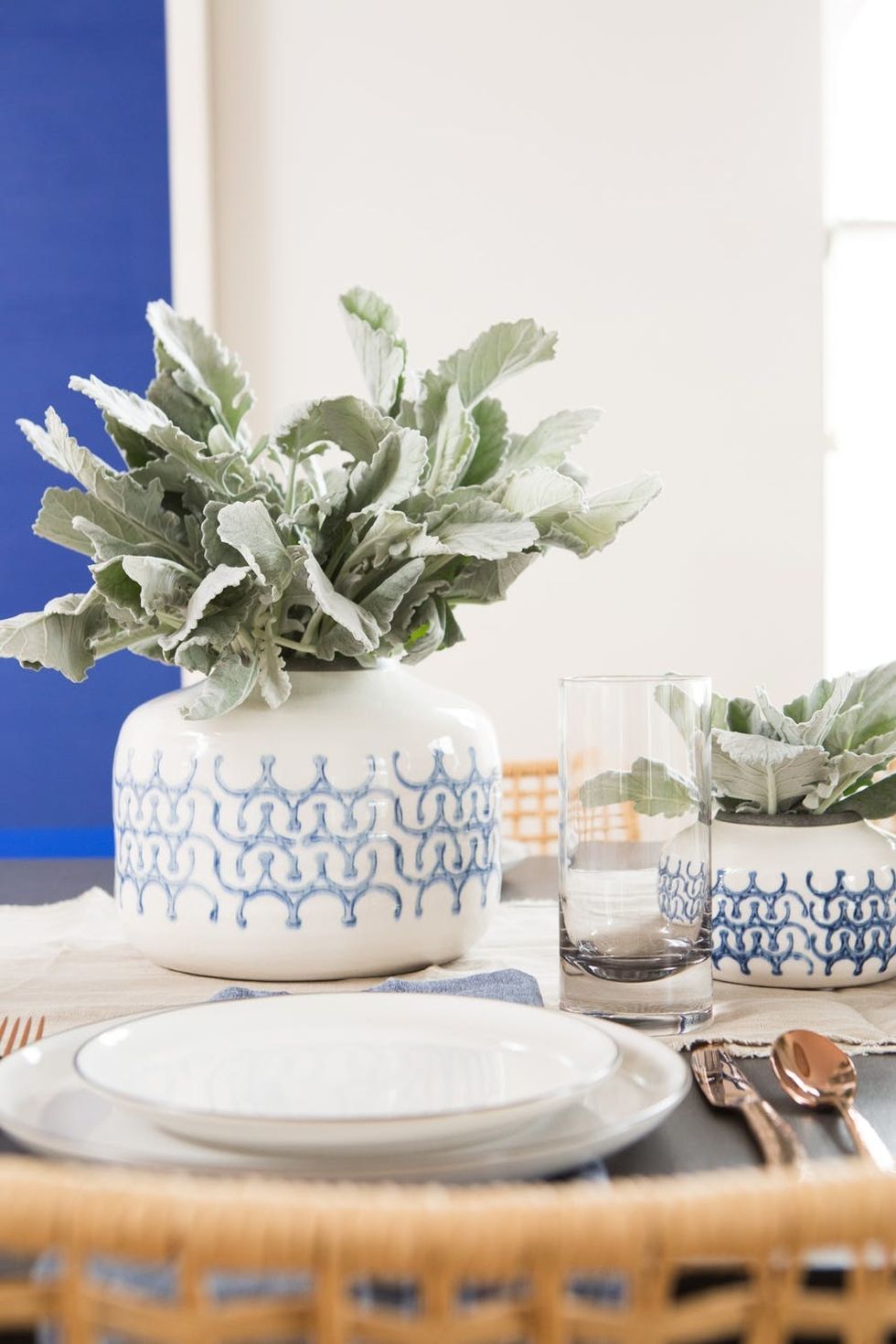 In a dream world, we'd totally deck out our place like the former Laguna Beach star's. But if that's not in the budget (*sighs while checking bank account*), Bosworth offers up a few quick tips on how to inexpensively get a deluxe patio setup. "I'd definitely get some great plants and change up your art and pillows. Fresh candles make a huge impact, as do nice floral arrangements (which are very affordable and can change weekly)," she recommends.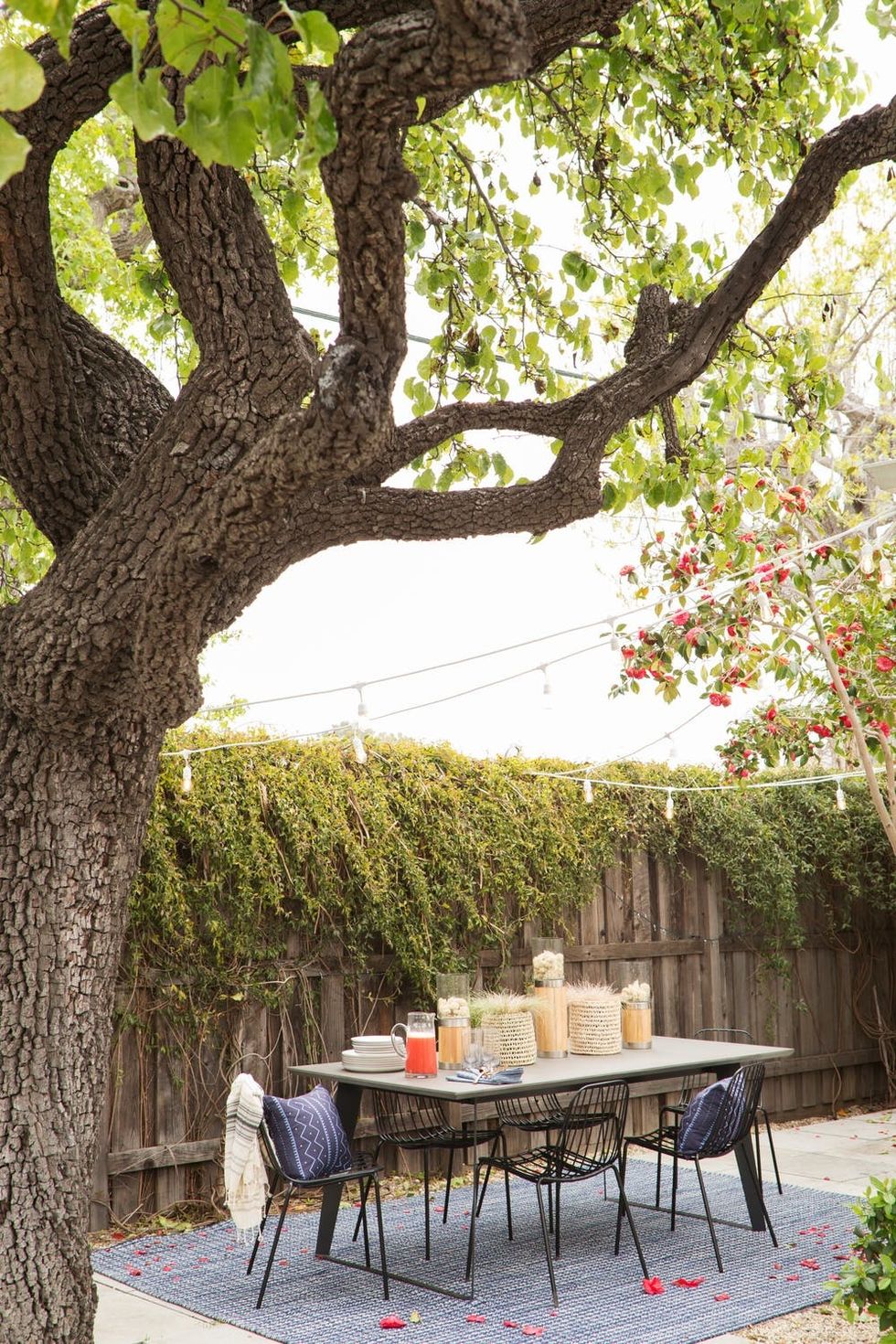 Until we get the invite to sip sangria and nosh on apps with Bosworth, we'll be over here waiting (and shopping *all* the pieces she used online).
Thinking of upgrading your own space? Head on over to Pinterestfor more decorating ideas.
(Photos via Lu Tapp)
Sarah Schuh
Home Decor. Entertaining. Travel. Lifestyle. 'Grammer, dreamer, trip planner. Forever coming up with my next creative endeavor. Until then, I'm documenting everything I like on paper, er, the digital world.
Home Decor Inspo
More From Home Decor Inspo