Morning Buzz! Michelle Obama Reveals How She Reacted on Election Night and It's Way Too Relatable + More
Dec 07, 2016
The Obamas open up and Blake Lively works it out in this morning's buzziest news stories. Check those and more out below.
---
1. The Obamas opened up to People in a new interview about their last days in the White House, and Michelle dropped a truth bomb that is TOTALLY all of us: On the night of the election, she simply went to bed. The results of course didn't come in until the wee hours of the morning, but besides that, Michelle told People it's just not how she rolls. "I don't like to watch the political discourse; I never have," she said. "I barely did with him."
2. Blake Lively's New Year's resolution is something we are all a little too familiar with. That's right — Blake vows to fit into her jeans again. Though she's been very honest about not buying into the pressure to fix your "post-baby" body, Blake, who had her second kid in September, is getting a kick-start on the resolution. If we're being honest, this looked like a sponsored post to us, but as she said in the caption, "This is not an ad. This is me getting it up for healthy food." A few days ago she was also 'Gramming herself in the gym, so we're pretty sure she means it. Get it, Blake!
3. Bella Hadid is stepping out big time, gracing the cover of Paper Magazine's Winter issue and freeing the nipple while she's at it! One of the portraits bares a bit more of Bella than we've seen before, including her nipple piercing. The interview covers everything from her Victoria's Secret history and her future plans to act. You can read the whole thing here.
4. Madame Tussauds dressed the Royal Family's wax statues in ugly Christmas Sweaters and we can't even. THE CORGIS! Dead.
This US Army veteran can't work without his service dog so a Lowes in Texas hired them both.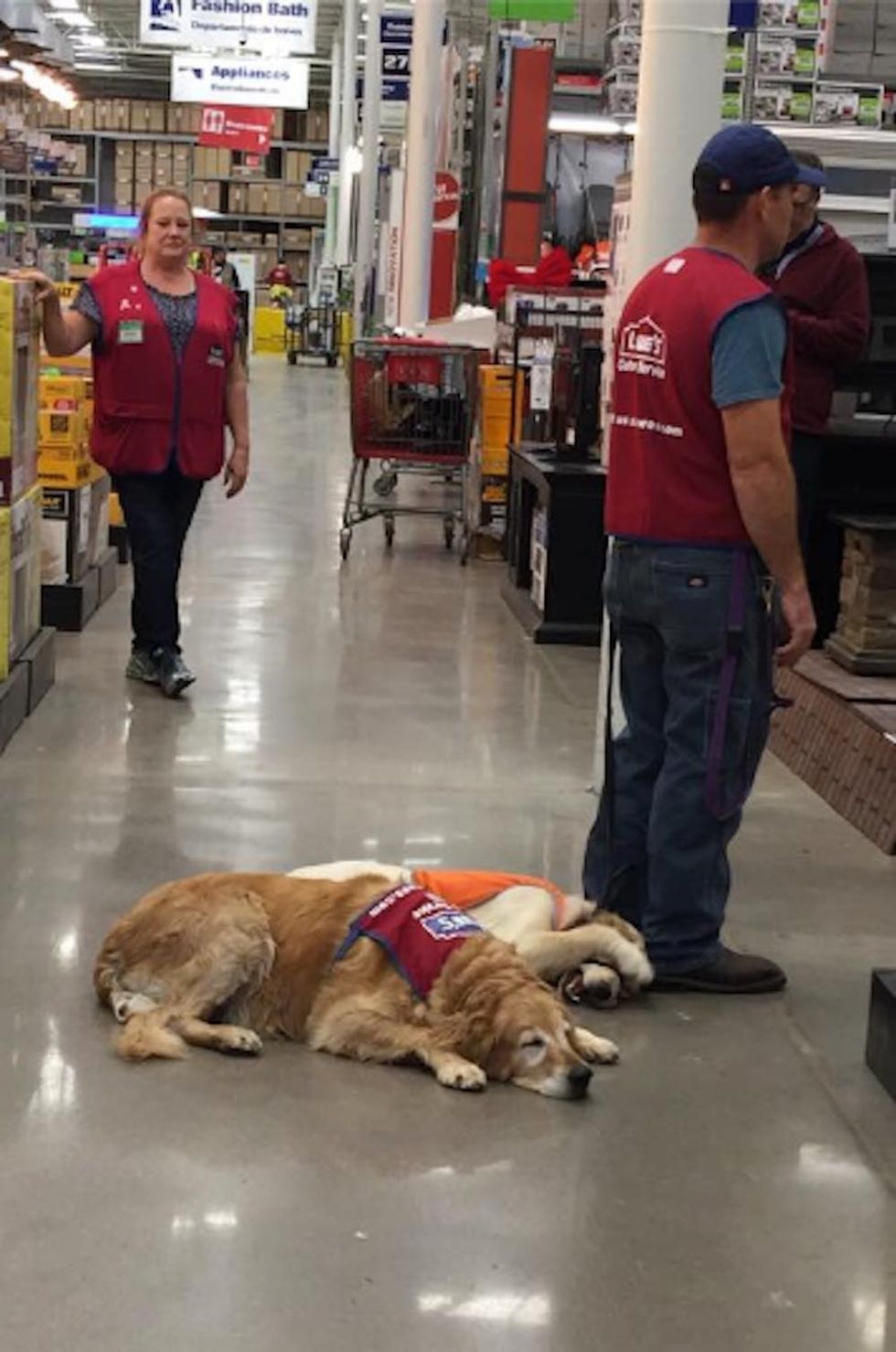 Mashable, Photo via KRBC TV/Facebook)
Nicole Villeneuve
Nicole is an entertainment and lifestyle writer covering pop culture, news, and cool women doing cool things. She likes yard sales, MTV's Teen Mom, and putting too many memes in the group chat. She lives in Toronto.