These Crazy New Flavors Will Make You Want to Eat Pop Tarts Again
Oct 23, 2015
We all have those childhood snacks that are, unfortunately, really only acceptable to eat when you're of the adolescent age: fruit snacks, liquid cheese from a can, Lunchables, Bagel Bites… the list goes on (and now I'm hungry!). Well, we have some good news for those of you who are holding on to your childhood via throwback food items, because a classic kid favorite just got a serious flavor makeover — and it might just be your new go-to breakfast.
---
Pop-Tarts are going to be launching five new flavors starting in December which will be available through the spring. Get your toasters ready, y'all, cause come December, it's ON. This is great news for breakfast lovers, sweet treat fans and humans in general because the flavors are definite upgrades from their current offerings.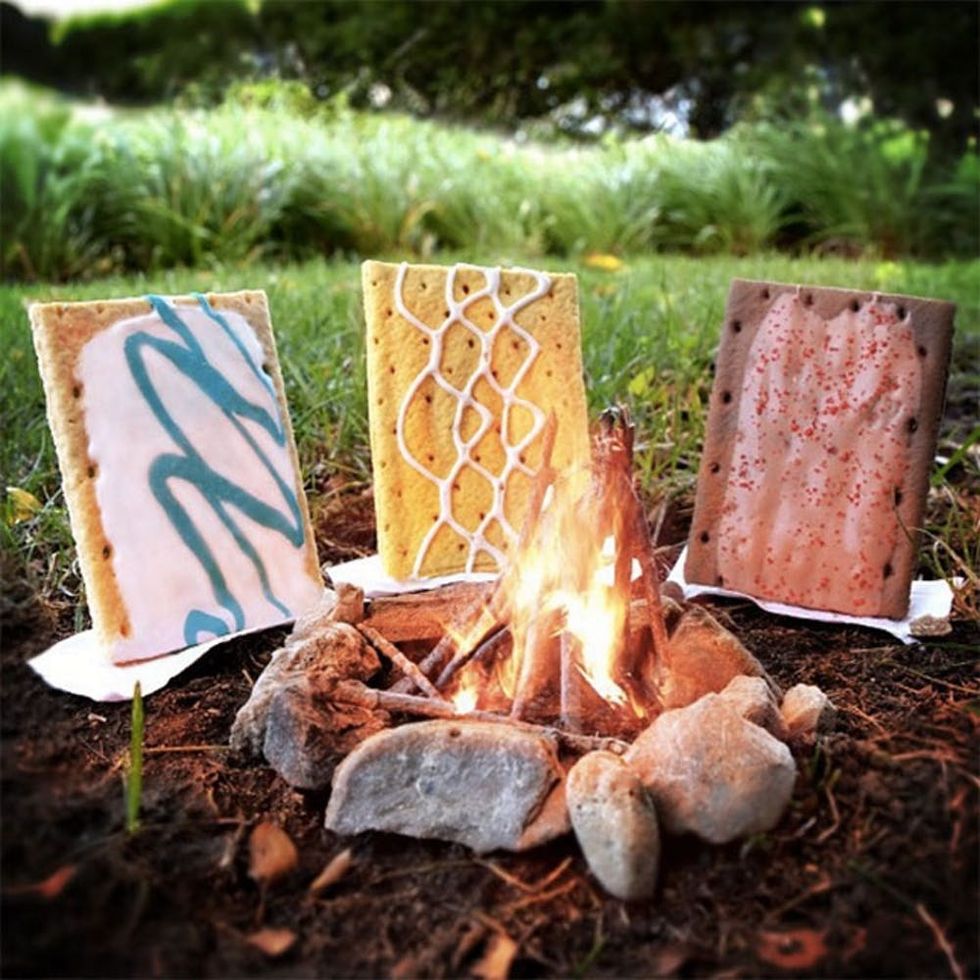 Get your hands (mouth?) on chocolatey caramel (with a chocolate crust), maple bacon (with "savory chunklets," interesting), frosted watermelon (weirdly intriguing), frosted spring strawberry (complete with frosted cartoons) and finally, pink lemonade (with lemonade-flavored filling). These flavors range from super sweet to slightly salty to a bit sour. Sooo, if we have a Pop-Tart for breakfast, Bagel Bites and Fruit-by-the-Foot for lunch/dessert will we turn into a third grader?! ;)
Which Pop-Tart flavor are you most excited to try? Share your thoughts in the comments below.