16 Tasty Toast Toppings for an Easy Breakfast Upgrade
Oct 18, 2015
Some people may think toast is boring, but we know it's all about how you top it. Toast is one of the most versatile foods, since you can munch on it for breakfast, lunch, dinner and dessert. Next time you need some carb-y, comfort food goodness, take a look at these 16 new ways to top your toast for inspiration.
---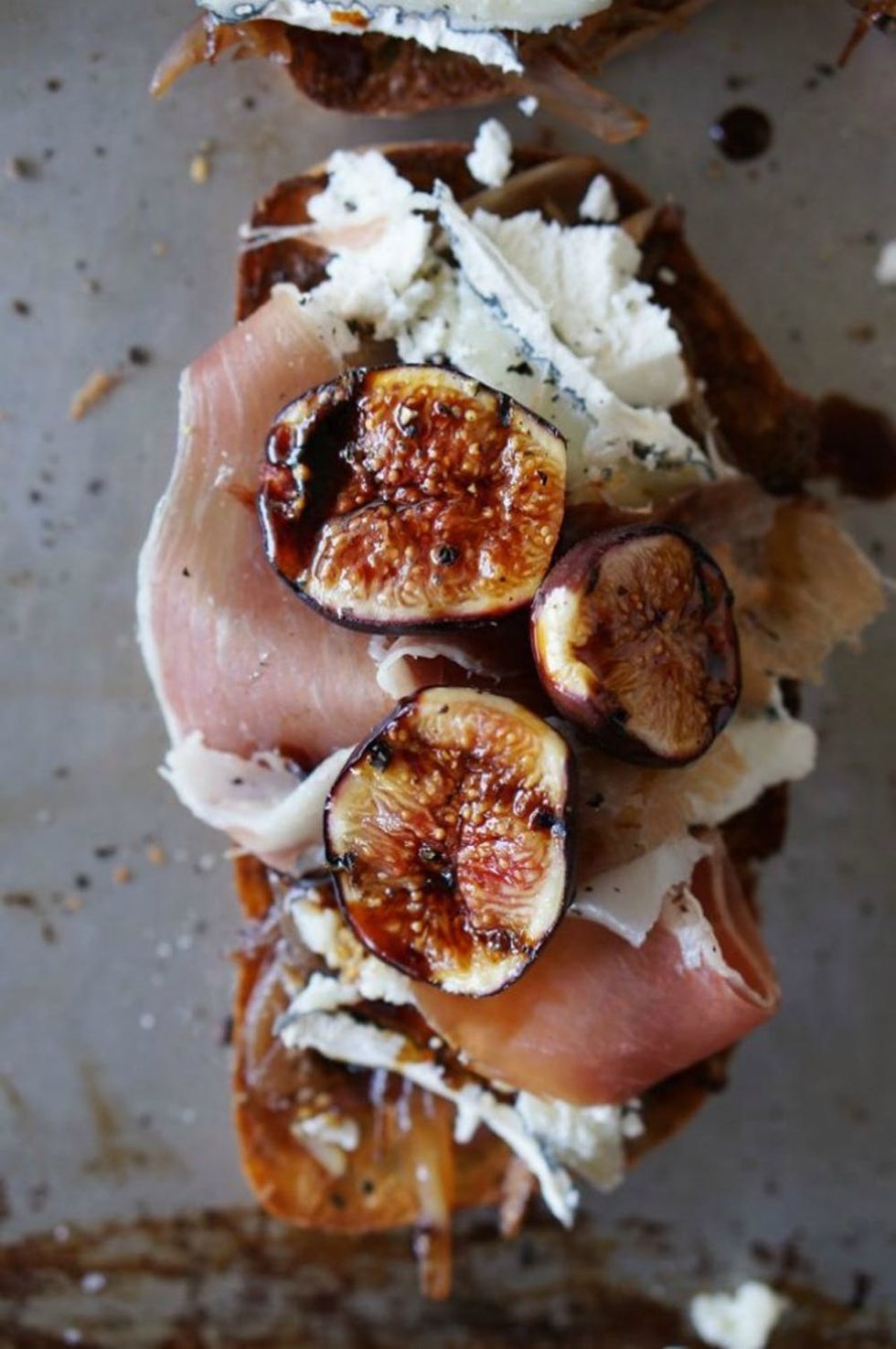 2. Grilled Fig Tartine: Tartine is just a fancy word for toast. It doesn't get much more fancy than this date-night worthy meal. (via Honestly Yum)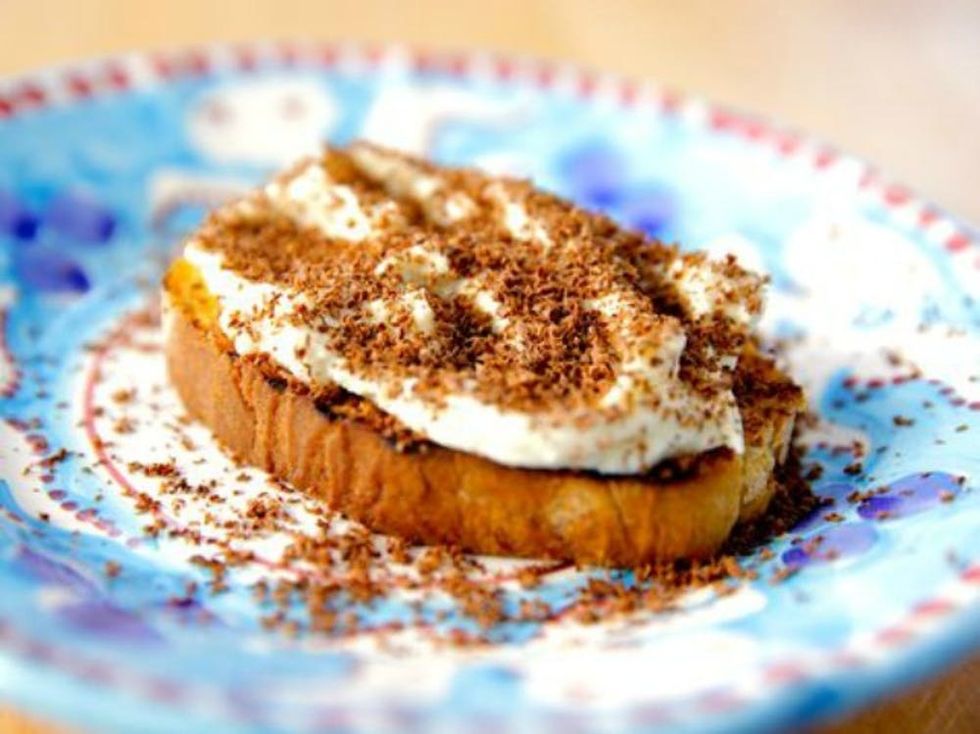 3. Chocolate Ricotta Toast: Giada can do no wrong, especially not when she's pairing chocolate and ricotta together. (via Giada De Laurentiis/Food Network)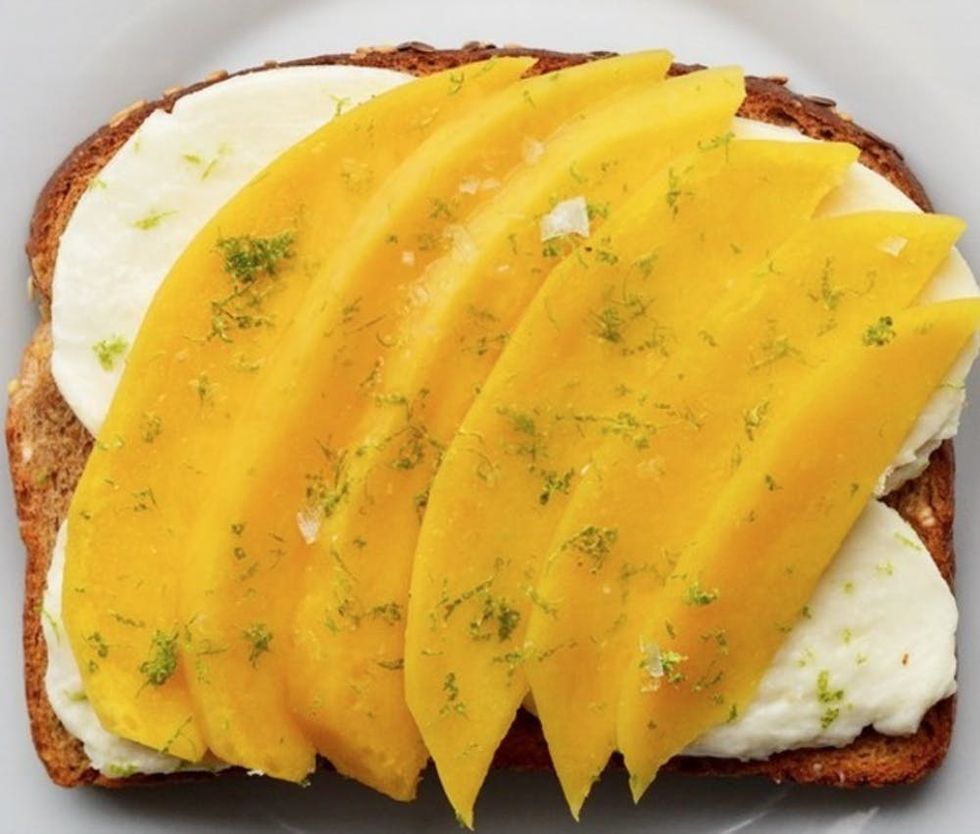 4. Sliced Mango, Fresh Mozzarella and Lime Toast: These are three things we never would have thought to put together, but they are are a-m-a-z-i-n-g. (via Buzzfeed)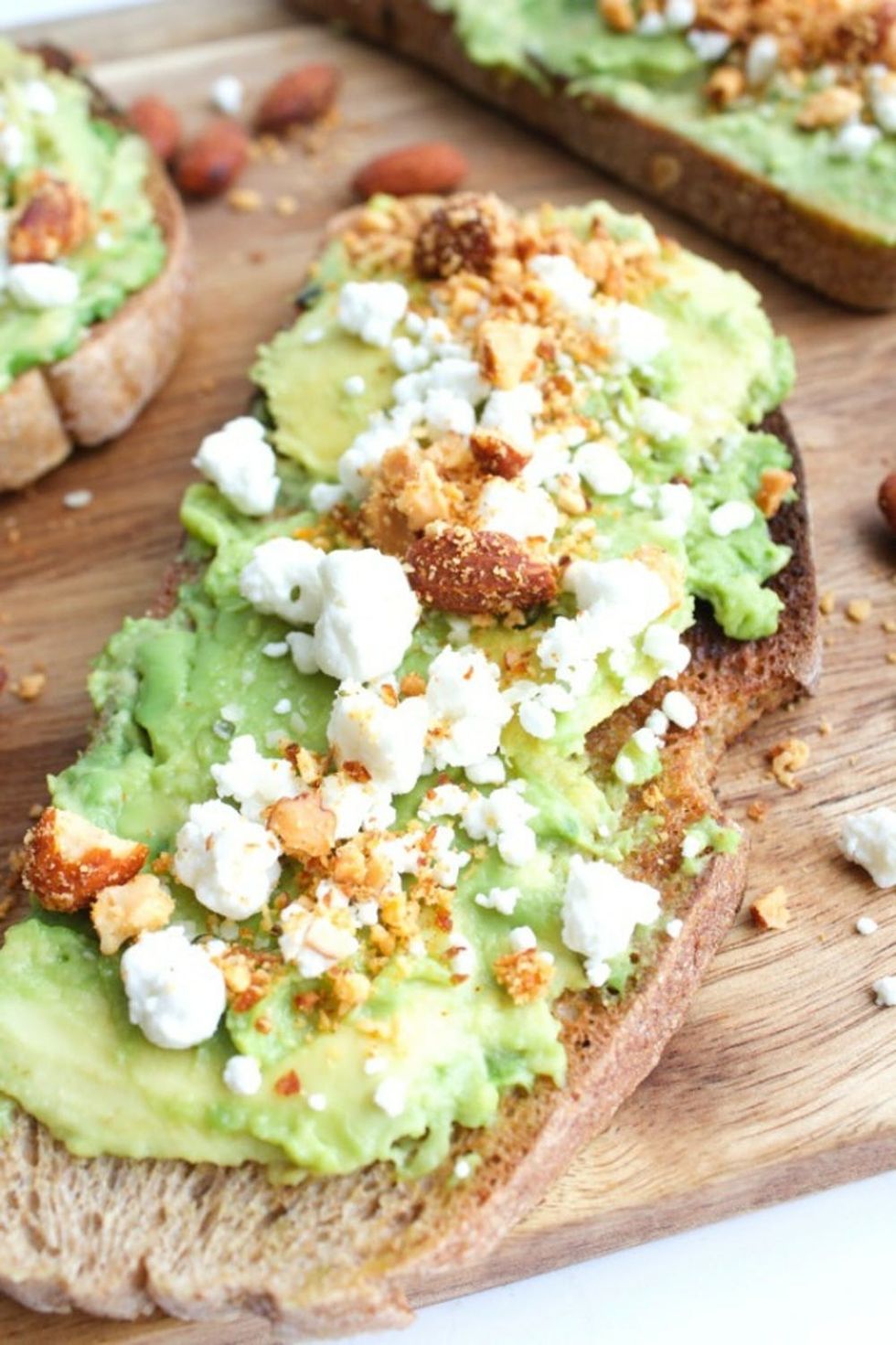 5. Sriracha Avocado Toast: You won't believe the secret ingredient in this spicy take on avocado toast. (via The Almond Eater)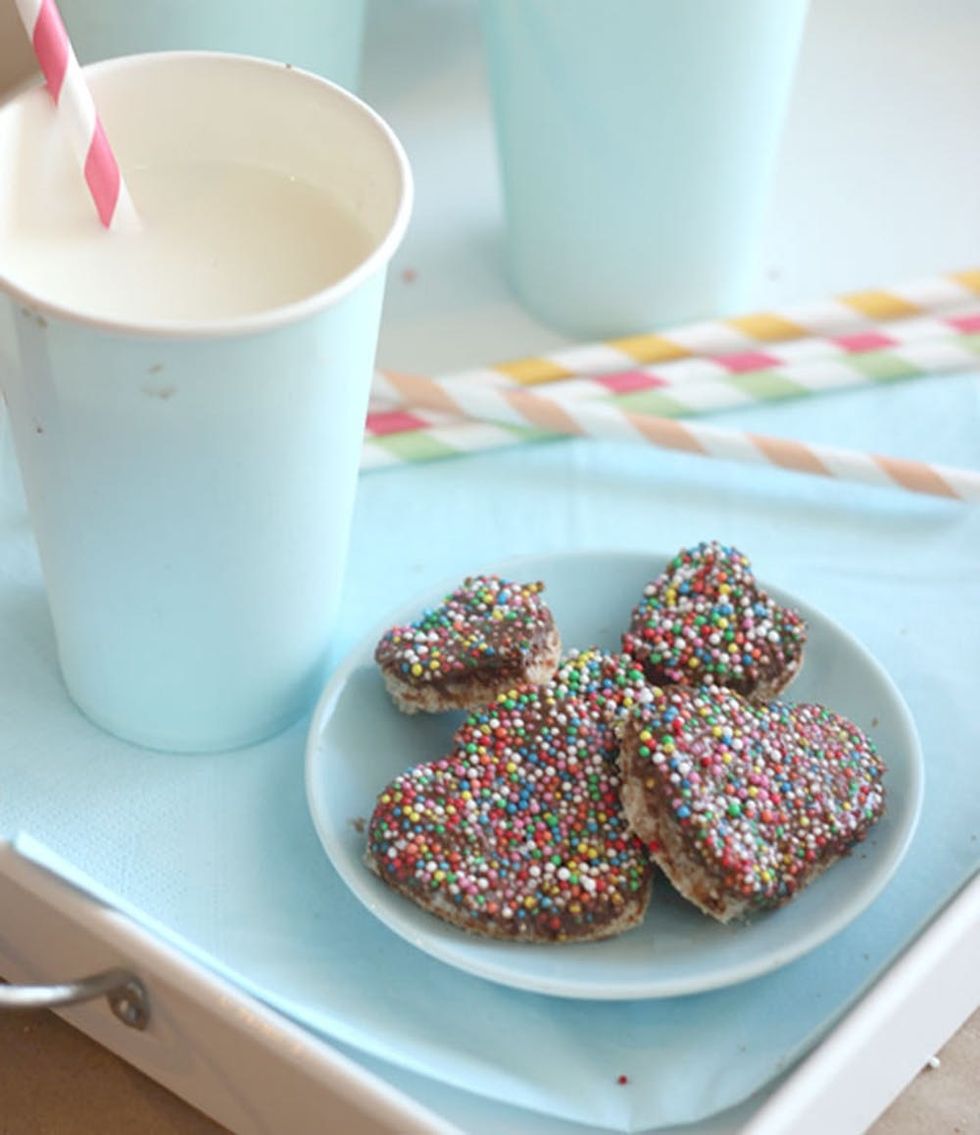 6. Fairy Toast: This Australian dessert-for-breakfast treat is topped with Nutella and rainbow sprinkles. Cut yours into an adorable heart shape for extra bonus points. (via Polkadot Prints)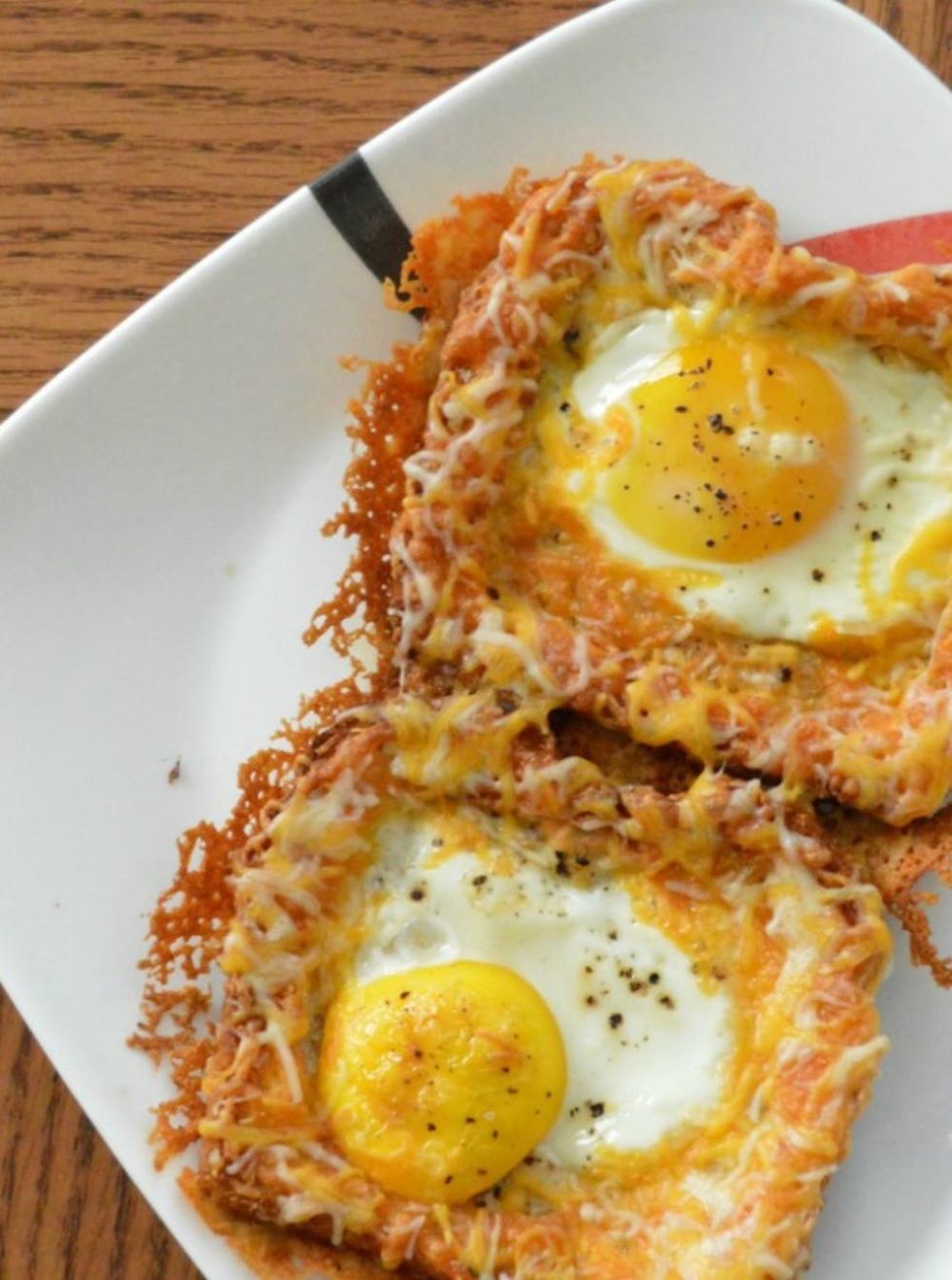 7. Cheesy Baked Egg Toast: Who doesn't love melty cheese and a runny egg? This is the perfect way to start or end your day. (via Crazy Adventures in Parenting)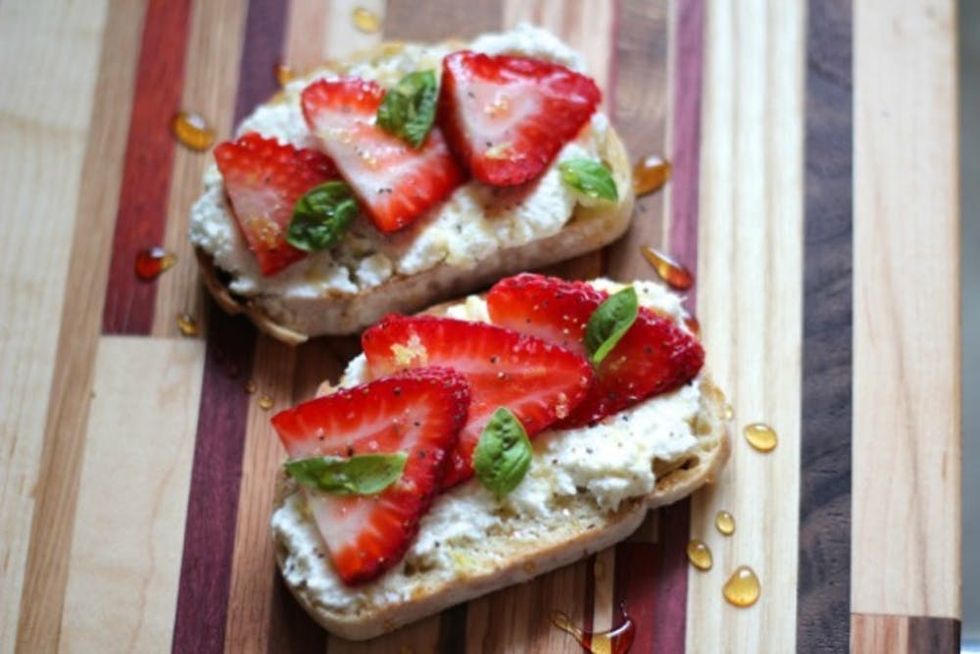 8. Ricotta Toast With Strawberries, Basil & Honey: Looking for a way to use up your fresh herbs? Here's the easiest way to save leftover basil from going brown. (via Alaska from Scratch)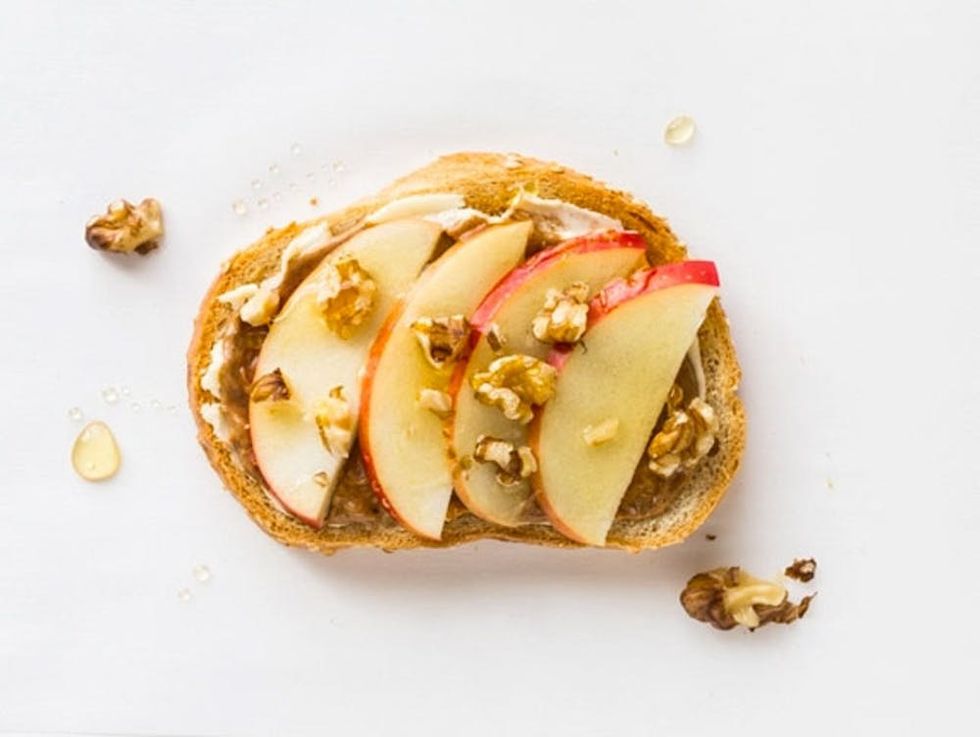 9. Walnut Butter, Apples, Walnuts and Honey: Walnut butter is pretty epic, and even tastier paired with crispy apples. (via Hello Natural)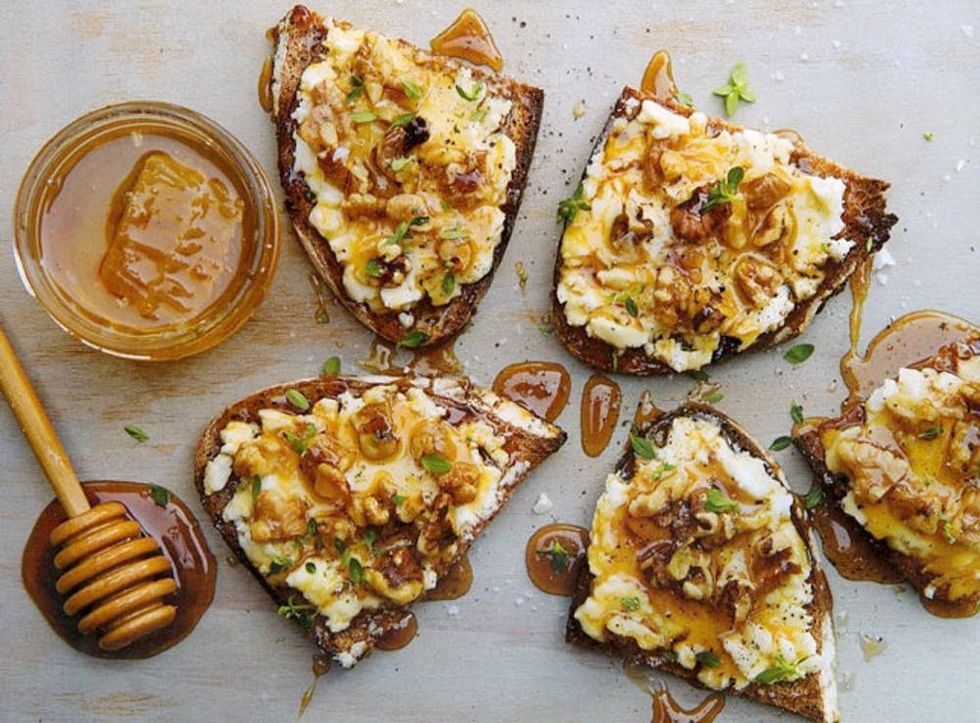 10. Goat Cheese Toasts With Walnuts, Honey and Thyme: Make breakfast in bed even more special thanks to this upgrade on cheese toast. (via Williams-Sonoma)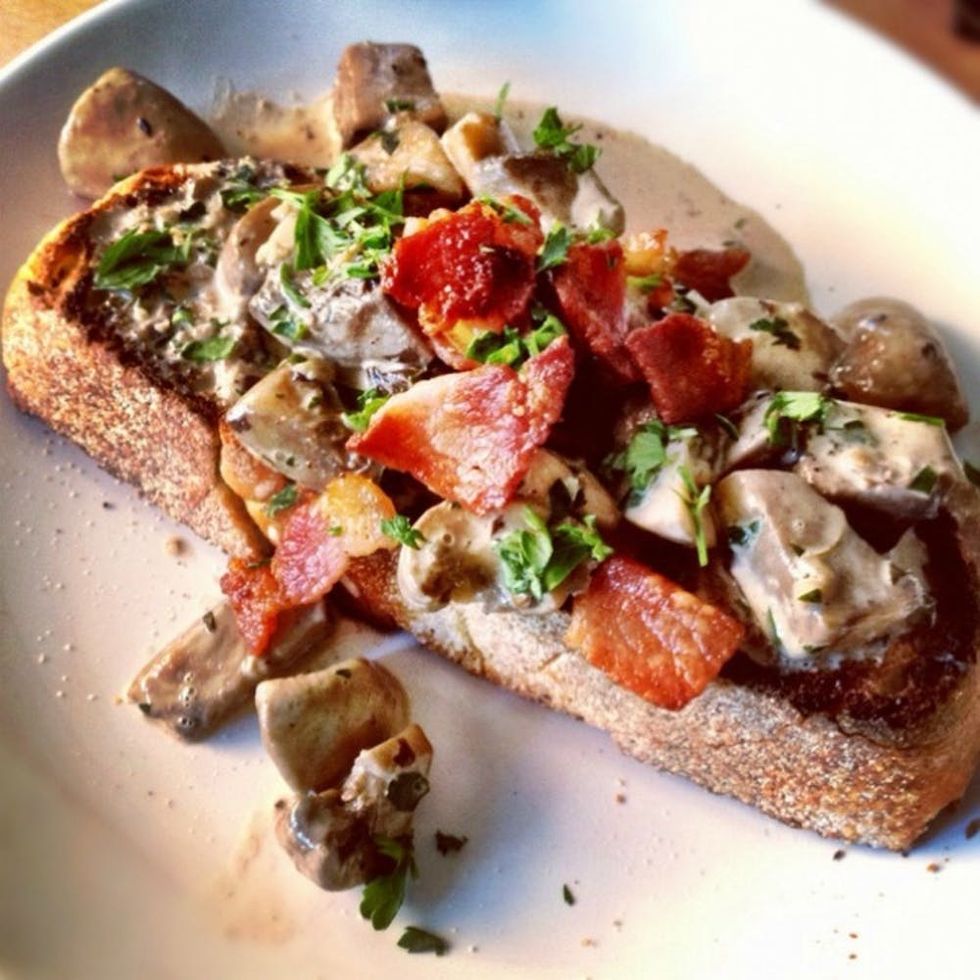 11. Creamy Garlic Mushrooms on Toast: When a vegetarian-friendly, non-traditional pasta meets toast, magic happens. (via Snapguide)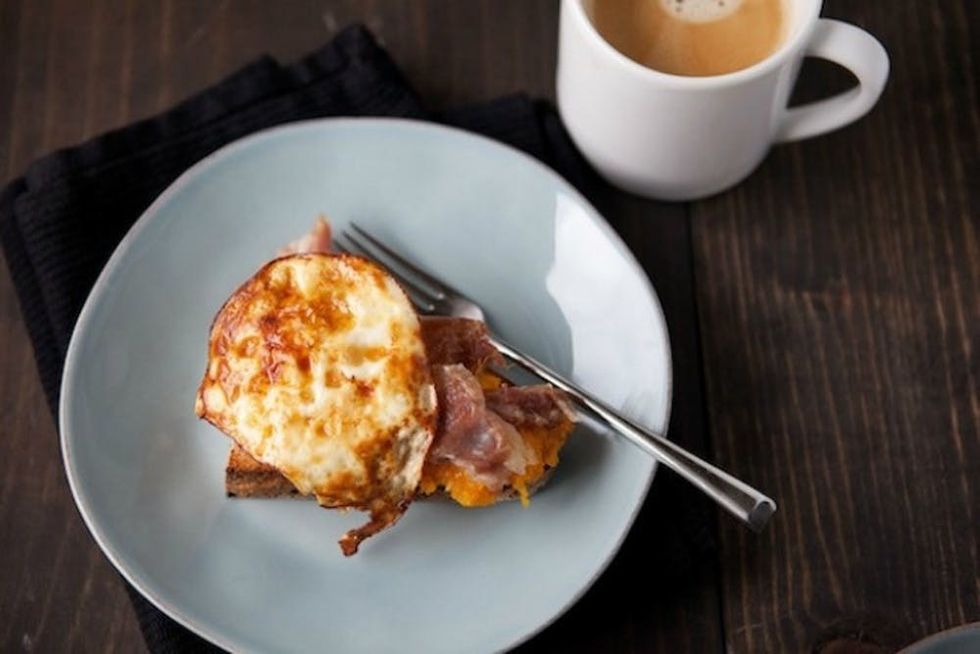 12. Toast With Squash, Proscuitto and an Egg: Move over pumpkin, squash is *the* best fall produce. Get some extra veggies with your breakfast, lunch or even dinner with this recipe. (via Food52)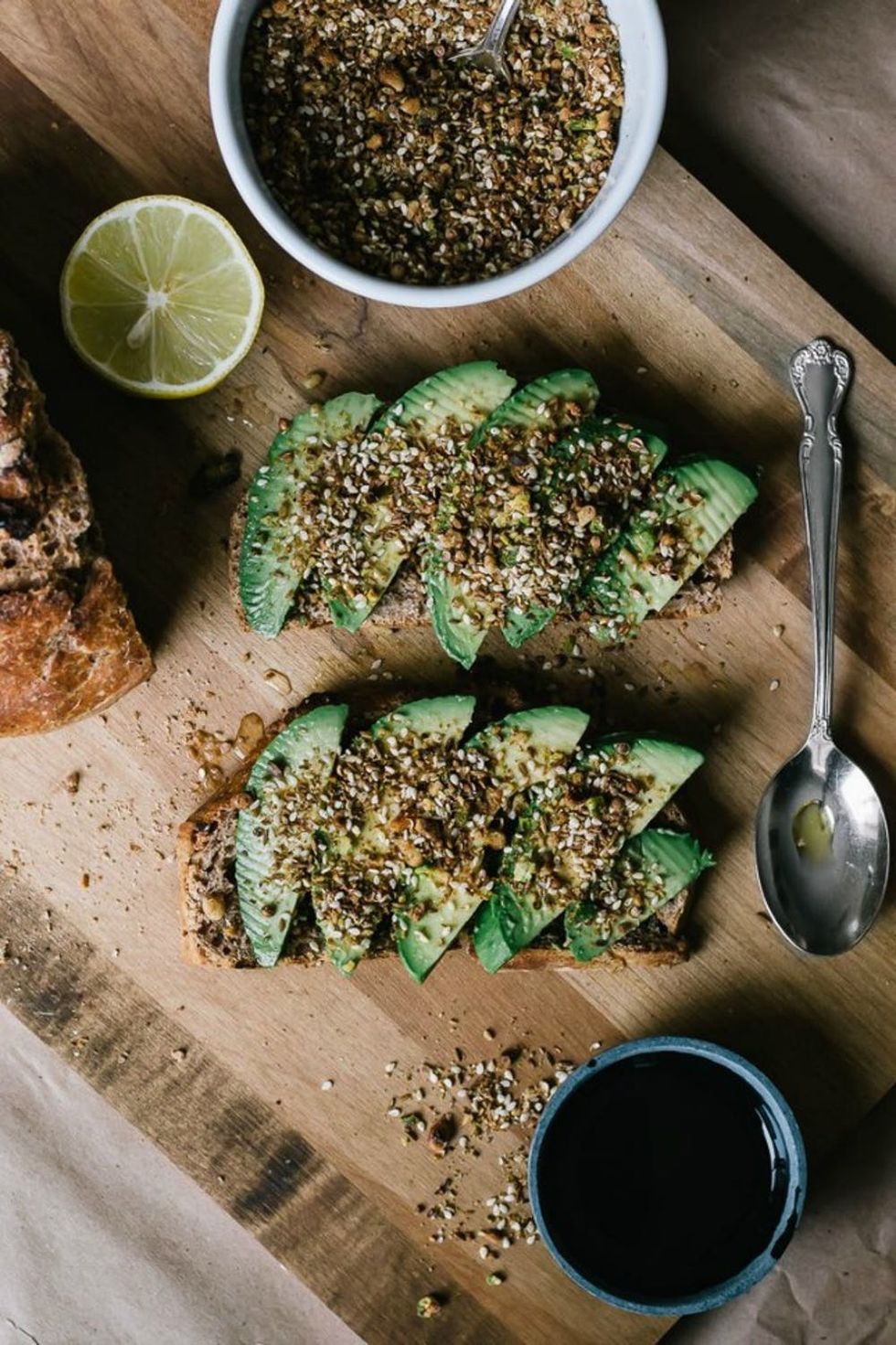 13. Dukkah Fancy Avocado Toast: Take your avo toast to the next level with dukkah, a savory, crunchy topping. (via Oh My Veggies)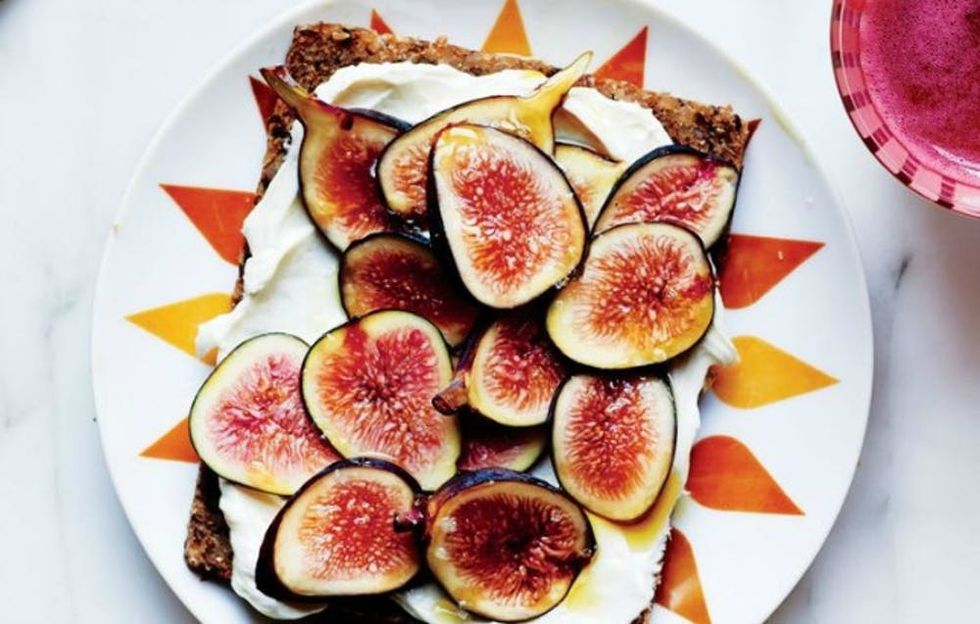 14. Sweet and Salty Fig Toast: Sweet and salty? Yes, please! Take advantage of the end of fig season during brunch this weekend. (via Bon Appetit)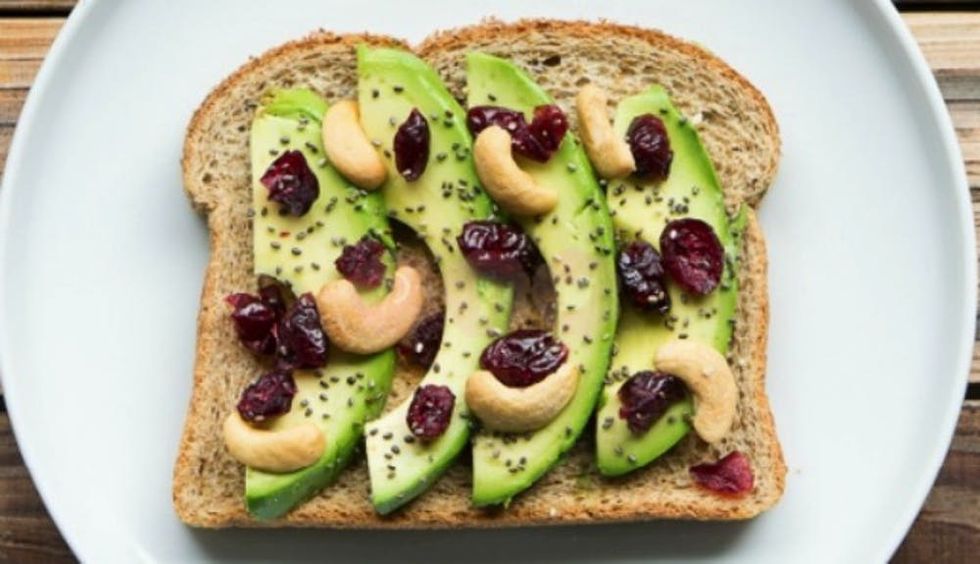 15. Avocado, Cashews, Craisins and Chia Seeds: All it takes is a quick raid of your pantry, and you've got the ingredients to put together this crunchy, sweet and salty treat. (via I Wash You Dry)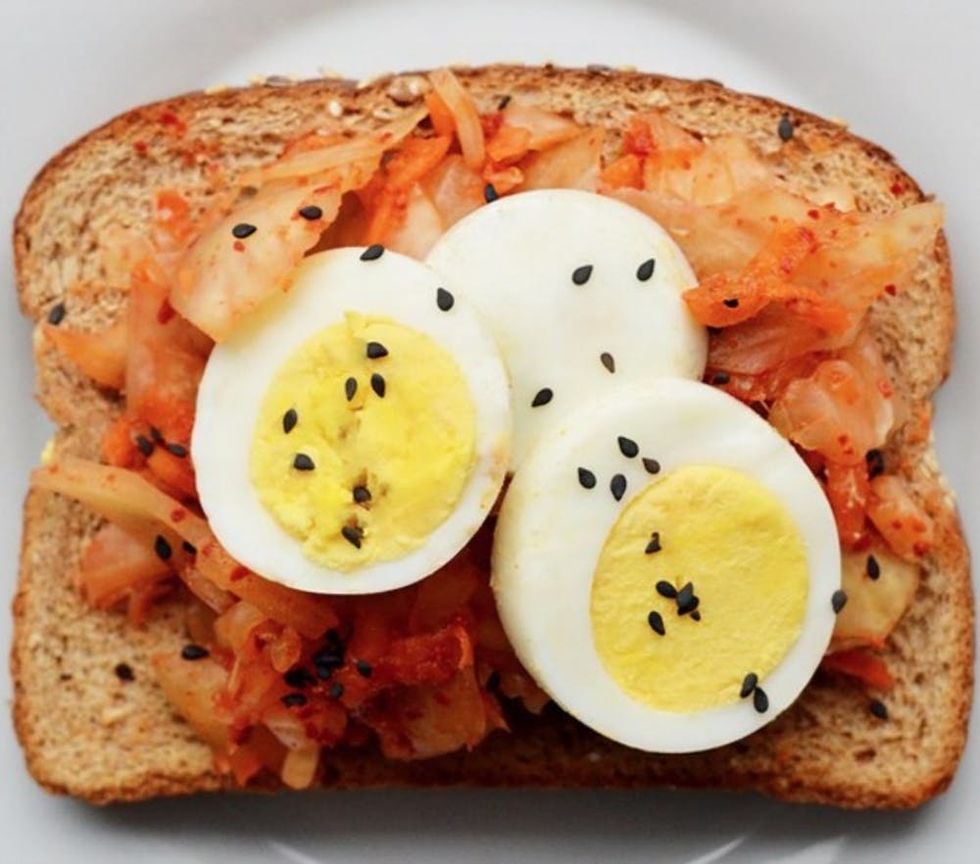 16. Kimchi, Sliced Hard-Boiled Egg + Black Sesame Seed Toast: This Korean-inspired toast is perfect for a lazy Sunday morning. (via Buzzfeed)
What is your favorite way to eat toast? Let us know below in the comments.