This Pumpkin Spice Churro Milkshakes Recipe Will Wow Any Guest This Fall Season
Oct 06, 2016
The leaves are a-changing, the air is crisp and everything pumpkin spice is in season. It's autumn (a personal favorite), and I've got my own pumpkin spice concoction to share with y'all. Get ready to wow your guests with these babies — pumpkin spice churro milkshakes (served in real pumpkin bowls)! Yep, I've carved into and scooped out the insides of these pumpkins to use them as serving cups. Aren't they adorable?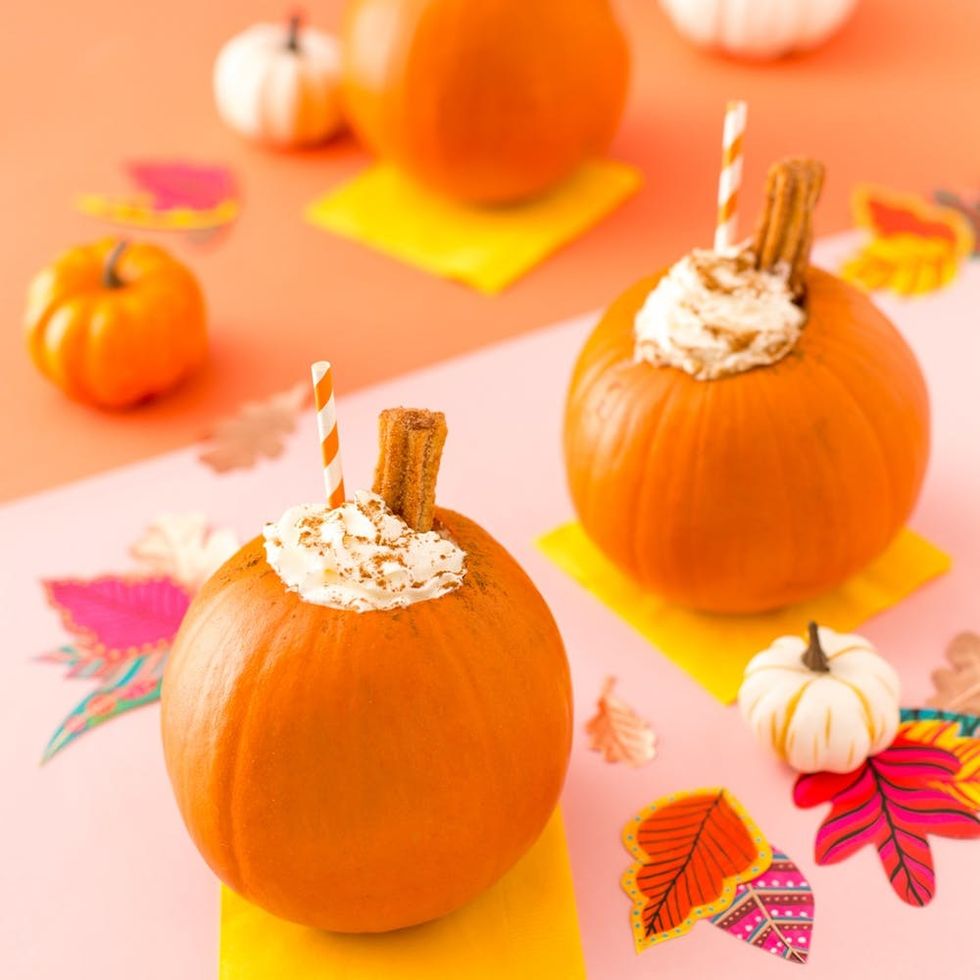 ---
But if you just want the milkshake, that's fine too. Serve them in any drinkware. They're sure to be a delight this fall season. So, let's get started!
Ingredients:
 Makes 2 servings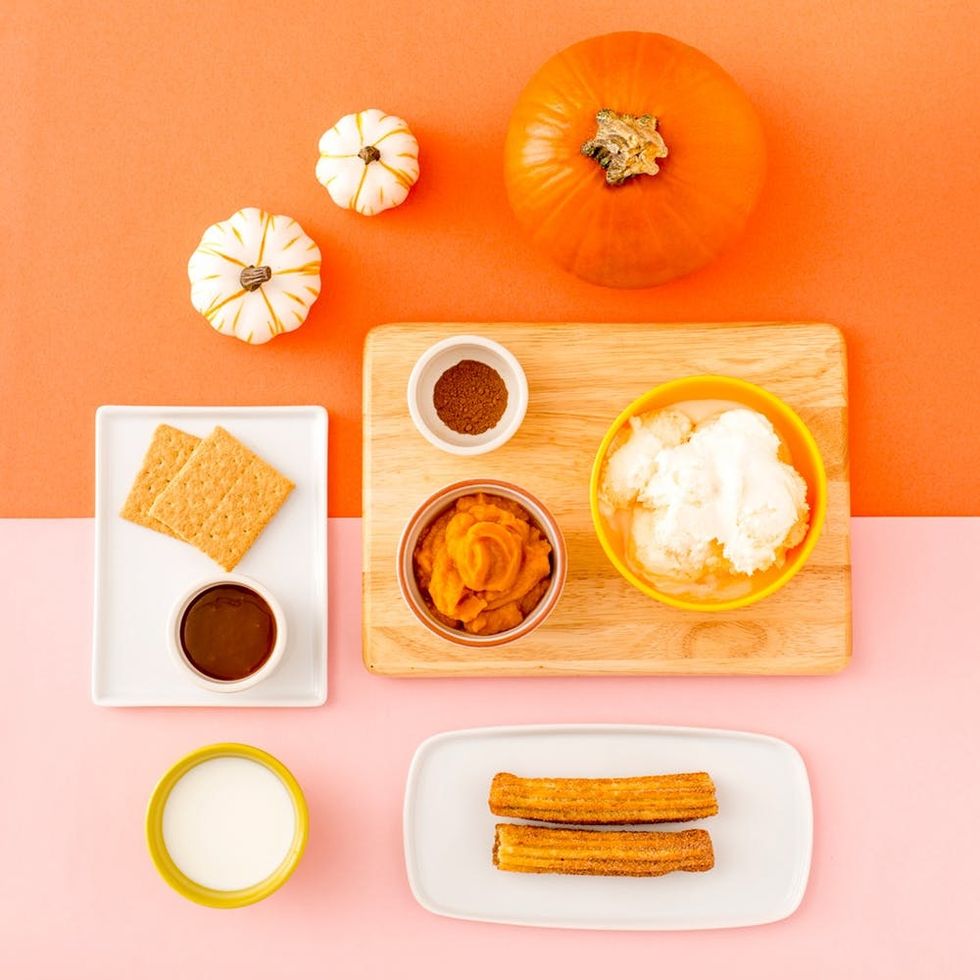 Instructions: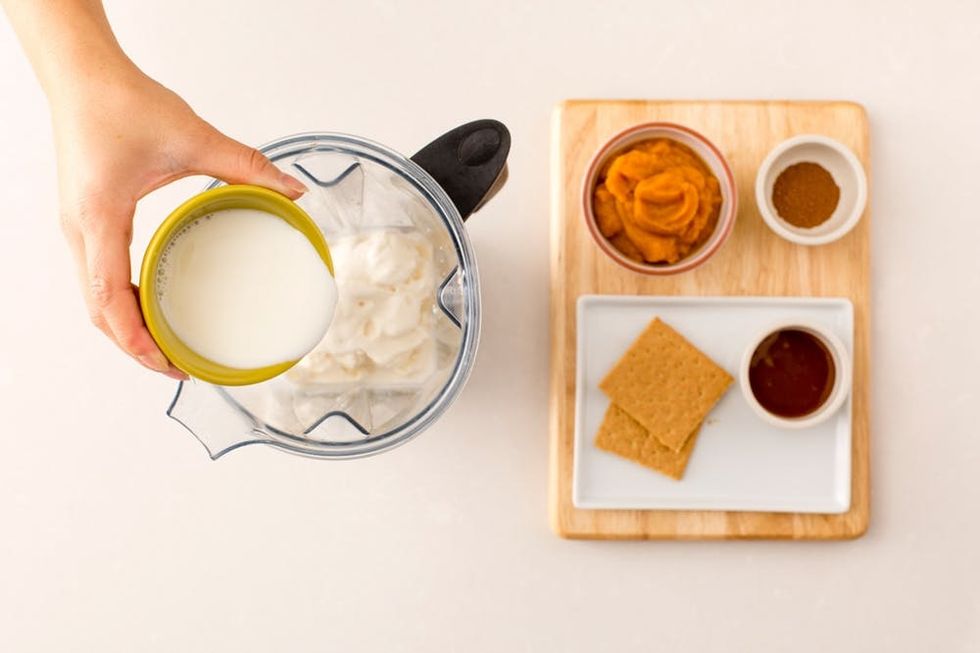 Get started by adding about eight large scoops of vanilla ice cream into a blender. Pour in 1/2 cup of milk to thin out the consistency.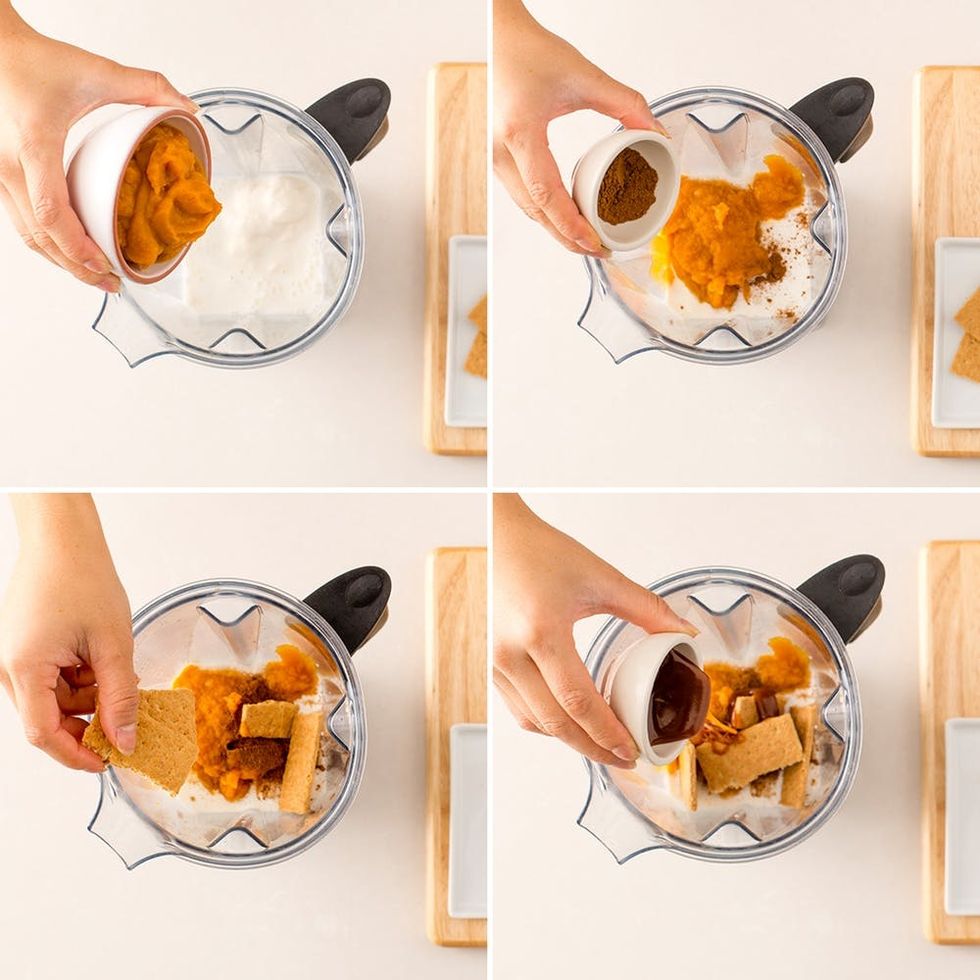 Pile in the rest of the ingredients. Add in 1 1/2 cups of canned pumpkin puree. Sprinkle in two teaspoons of pumpkin pie spice. Throw in two graham crackers. Break them in half for a more thorough blend. Lastly, drizzle in about a 1/2 cup of caramel sauce.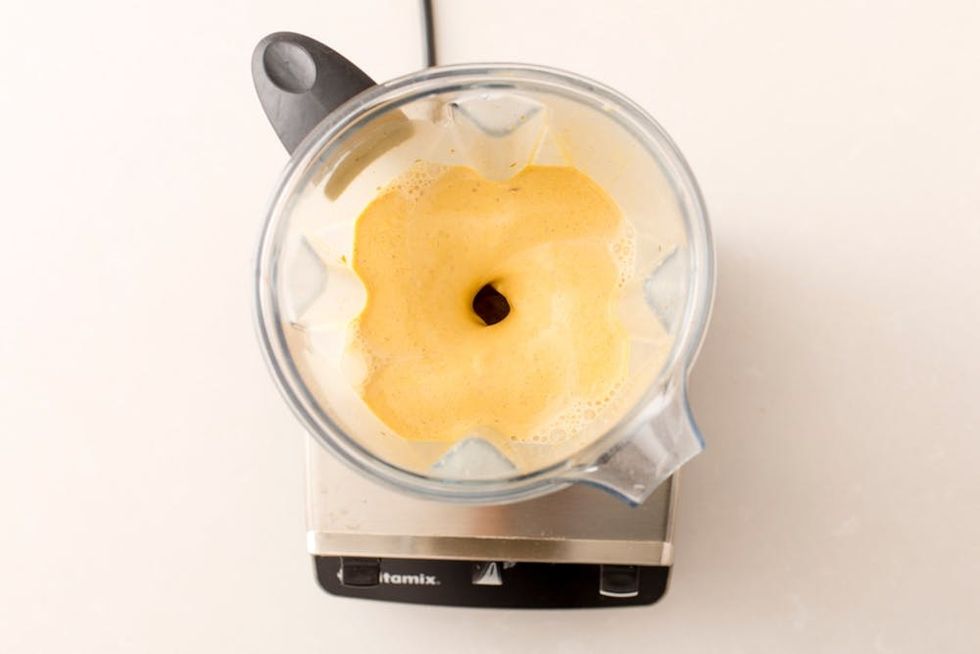 Blend, blend, blend until smooth. You may need to add a bit more milk if the mixture is too thick.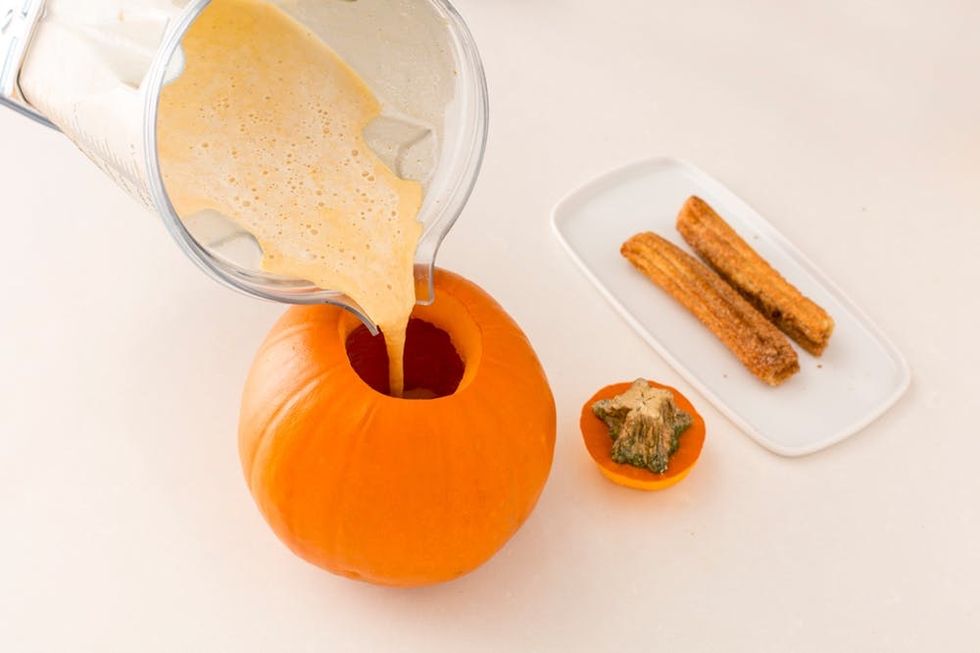 Pour the milkshake into your pumpkins.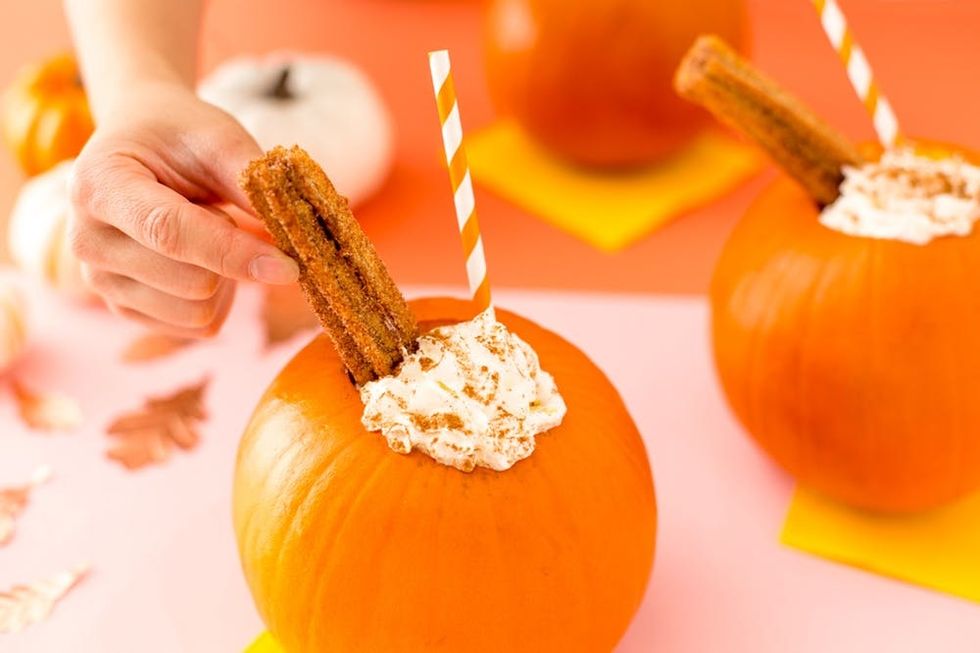 Top with whipped cream, a churro, some pumpkin pie spice and a fun straw.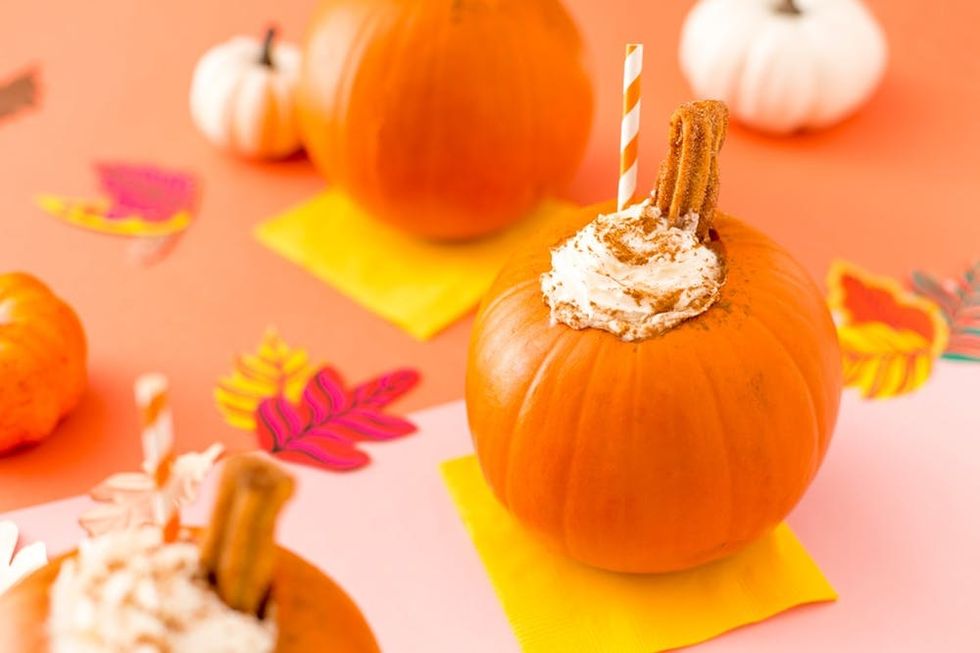 And you're done! Serve with some cute napkins and hand-painted decor at your next fall get together. Trust me, you're sure to impress any guest with this magical concoction.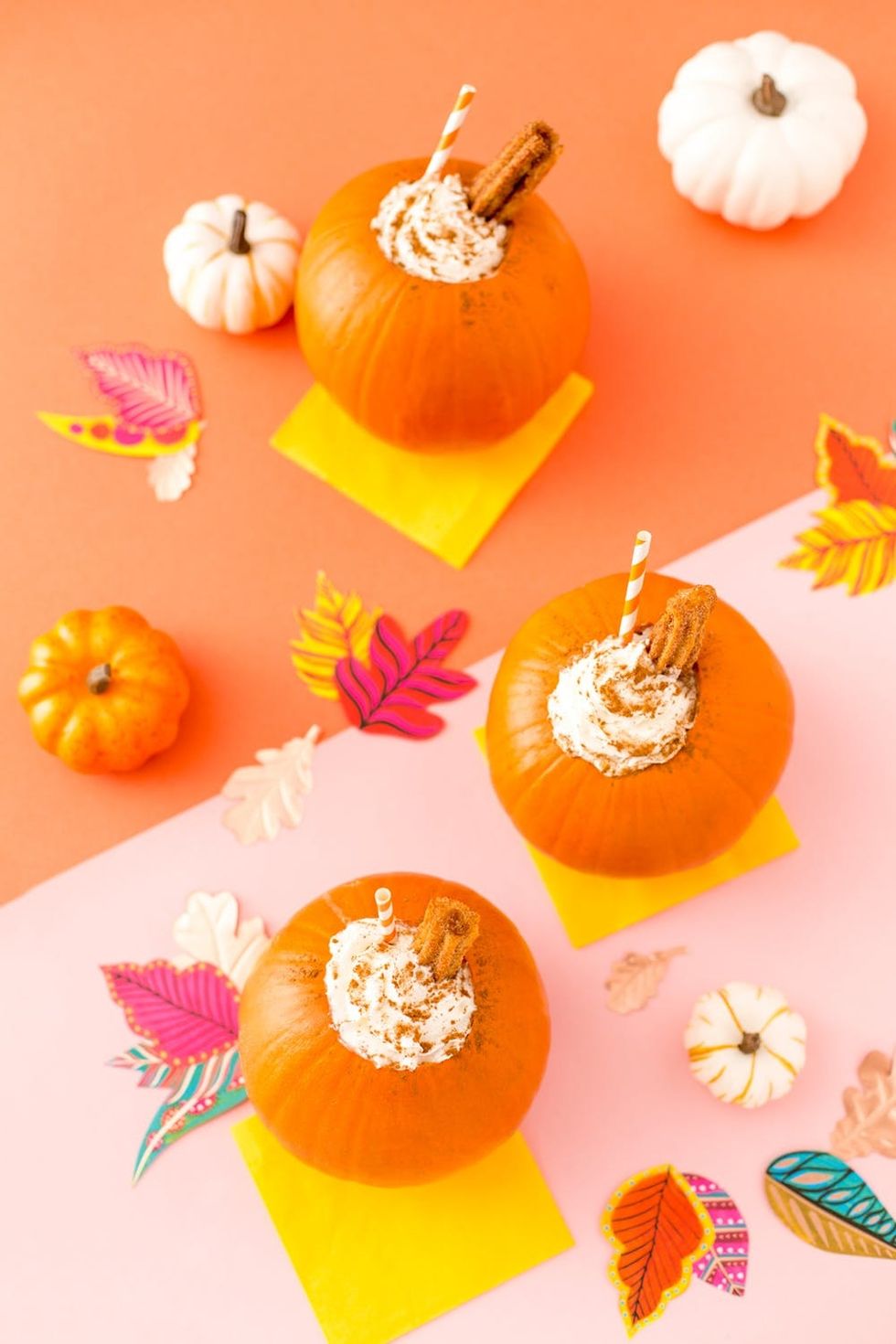 Don't you love how the churros look like substitutes for the actual pumpkin stems?
Show us your creative milkshake creations by tagging us on Instagram + using the hashtags #bcfoodie + #britstagram!
DIY Styling + Production: Karen Pham
Photography: Chris Andre
Karen Pham
Karen is a Los Angeles native who recently moved to San Francisco to enjoy the beautiful views, walking lifestyle and creative vibes. When she's not trying to create and dream up cool things, you can find her obsessing over the neatest coffee shops, hikes and restaurants. Add some tacos to the mix, and she'll be the happiest of campers.