This Site Helps You Save $$ for Those Serious Furniture Investments
Jan 07, 2019
Not everyone can splurge on new furniture, *especially* after the holiday season. So instead of racking up more credit card debt for that swivel chair you've been eyeing, there's now a genius service called Reel that doesn't require waiting until payday. Scroll on for all the deets and get ready to lounge on that Anthropologie reading chair you've been wanting for ages.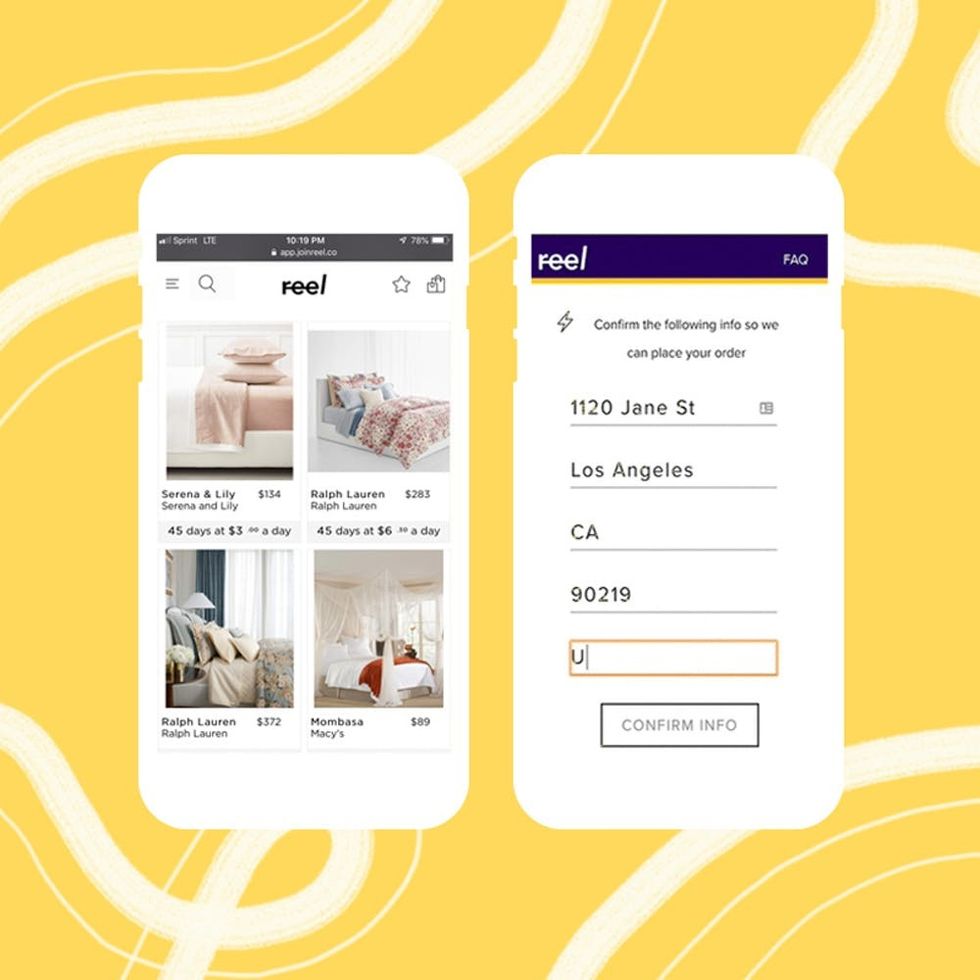 ---
Sign up for a Reel account, then browse their huge selection of goods (they also have designer fashion, FYI), and select your next must-have furniture piece. Reel will prompt you to set up a savings plan and link your bank account. You can withdraw the price of a cup of coffee every day or a larger specific amount with every paycheck — the payment schedule is completely customizable *and* you can change it up whenever needed. Once you've decided on the amount, the website will automatically set aside your specified weekly, daily, or monthly payment, and track your savings toward the item. After you've reached the full price, Reel will place the order for you. Consider it buying with savings, not credit.
And if you decide that you'd rather save for another sofa, statement chandelier, or even a designer handbag, no worries. Unlike traditional store layaway, Reel allows you to switch it up and save for something else if you change your mind. Who knew that just skipping that second coffee run could help add up to some sharp new furniture?!
How are you saving money in the new year? Let us know @BritAndCo.
Allison Wheeler
Allison Collins lives in Denton, Texas with her husband and two dogs. She is a honky tonk connoisseur, Bruce Springsteen enthusiast, and proud member of the West Texas Cloud Appreciation Society.
Home