Nom Nom: Roasted Garlic Lamb, Tzatziki and Potato Chip Bites
Jun 30, 2015
Chef Jody Denton from LAY'S® is on it with his LAY'S®Wavy Roasted Garlic and Sea Salt Chips with Ground Lamb and Tzatziki appetizer. These delightful little bites are perfect to bring to a potluck. Packed with flavor, each chip is piled high with ground lamb and delicious tzatziki. Today we're going to teach you how to make this mouth-watering recipe.
---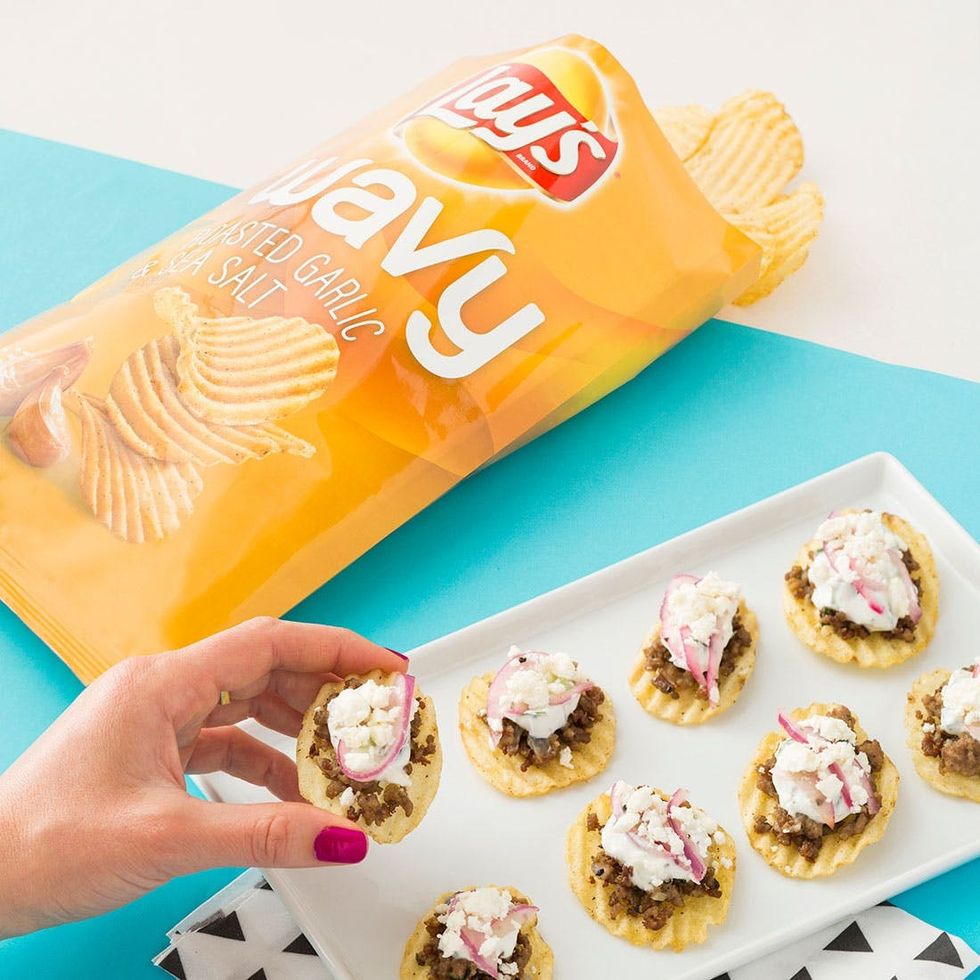 First we'll make the meat and then we'll go through the instructions for the tzatziki. Get your measuring cups and spoons out and let's get to it!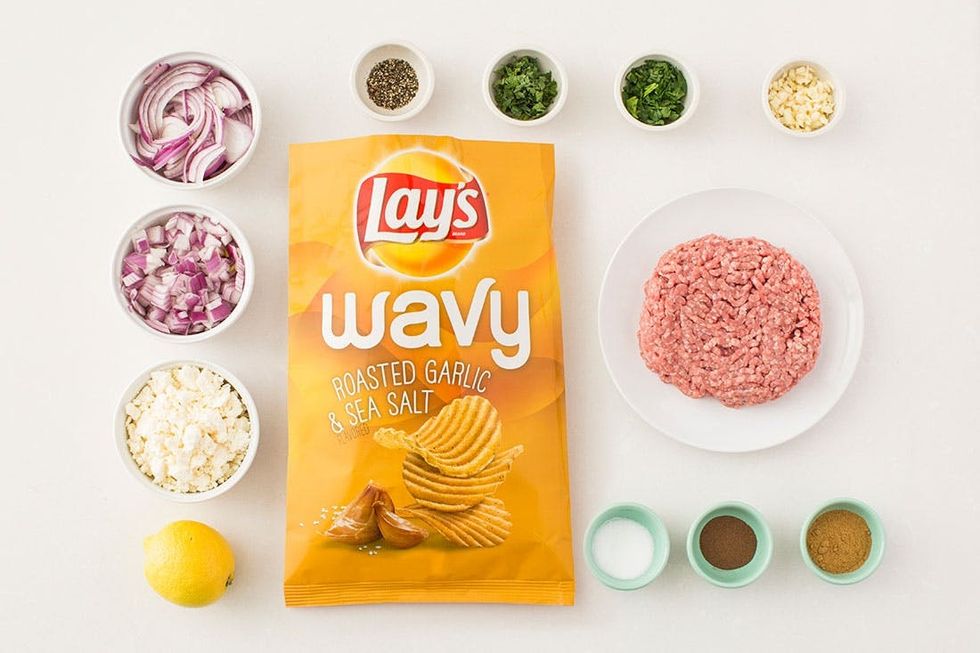 Ingredients:
<br/>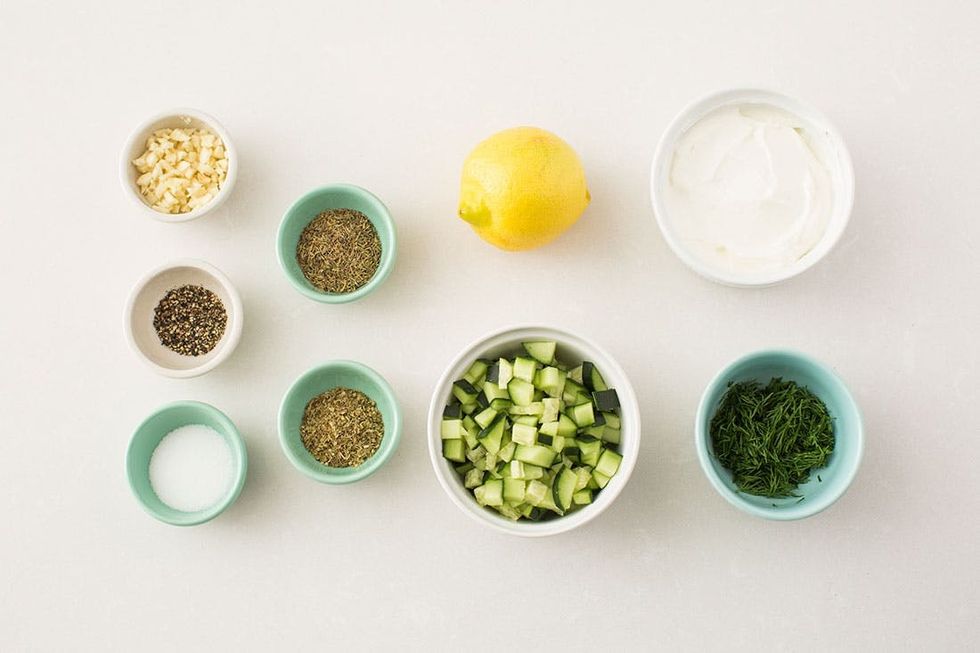 – 1 cup small diced cucumber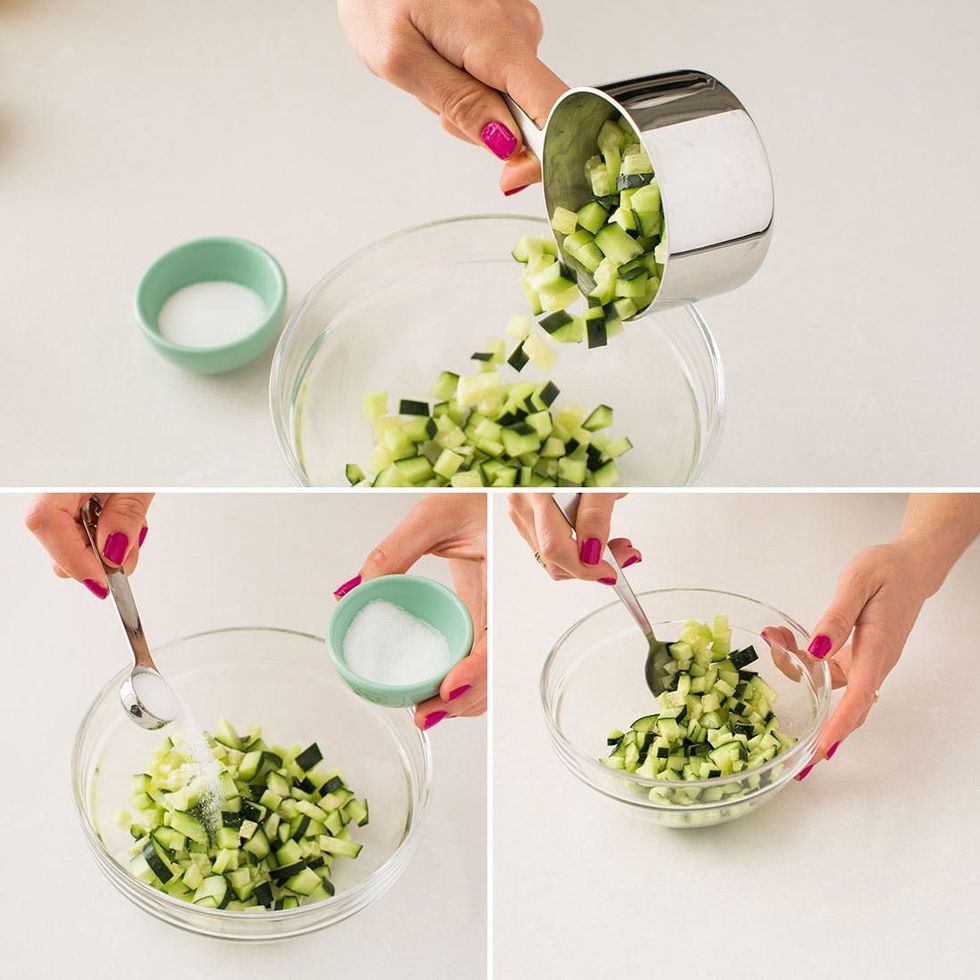 – 1 teaspoon salt
– 2 teaspoon chopped fresh dill
– 1 cup Greek yogurt
– 1 tablespoon lemon juice
– 1/4 teaspoon ground black pepper
– 1/2 teaspoon dried Greek oregano
– 1/4 teaspoon dried thyme
– 1/2 teaspoon chopped garlic
Instructions:
1. In a mixing bowl, combine the cucumber and salt and refrigerate for 30 minutes. Then drain the liquid.
2. Combine the salted, drained cucumber with the remaining ingredients and chill until ready to use.
Here we go!
Chop the cucumber and place it in a mixing bowl. Add the salt and mix to combine. Put the bowl in the refrigerator for thirty minutes to draw out some of the liquid.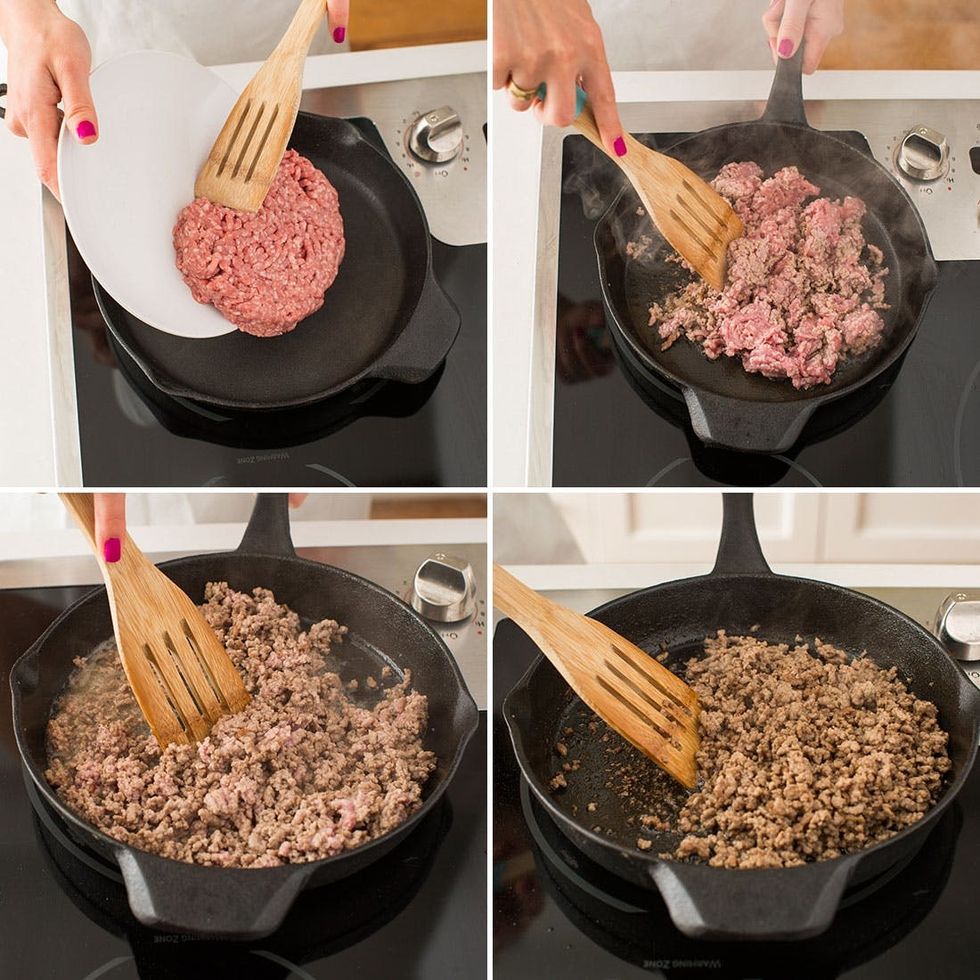 Add the lamb to an iron skillet on medium heat. Break it up with a wooden spoon. Cook the lamb until it starts to brown.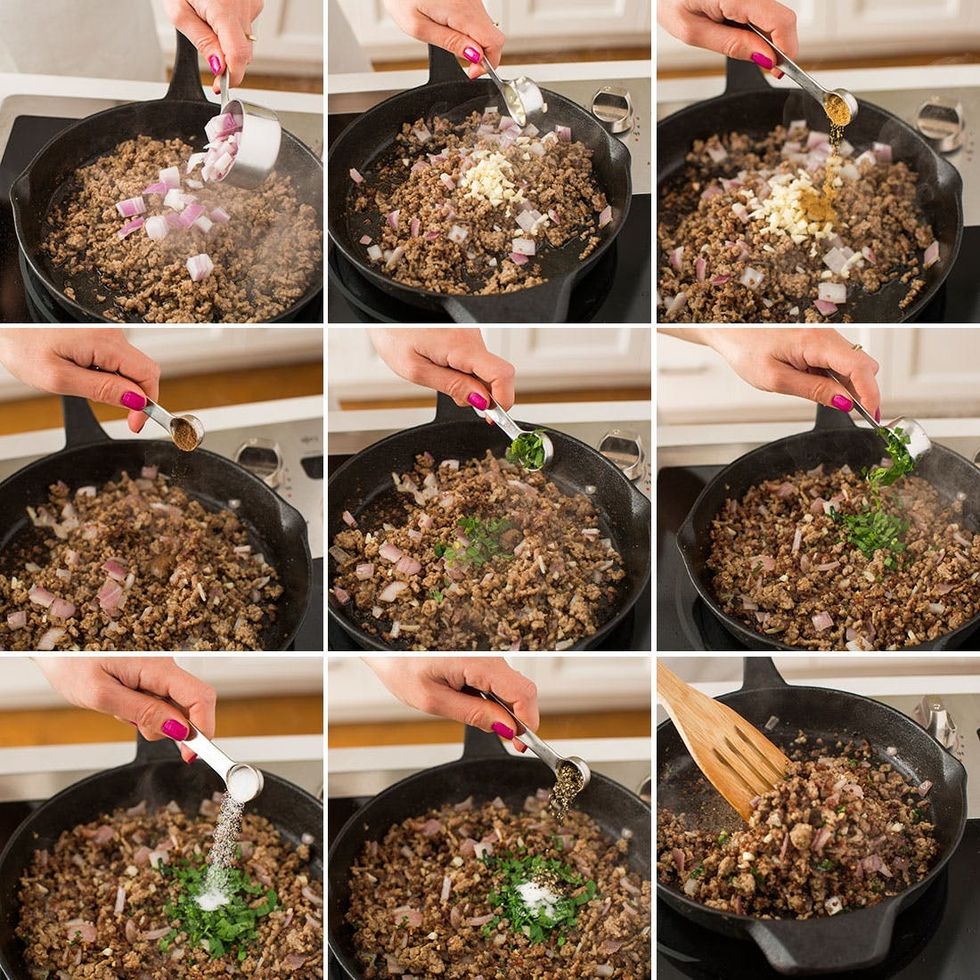 Mix in the onions, garlic, cumin, allspice, mint, parsley, salt and pepper. Give it a good whirl and then cook it for five minutes, stirring continuously.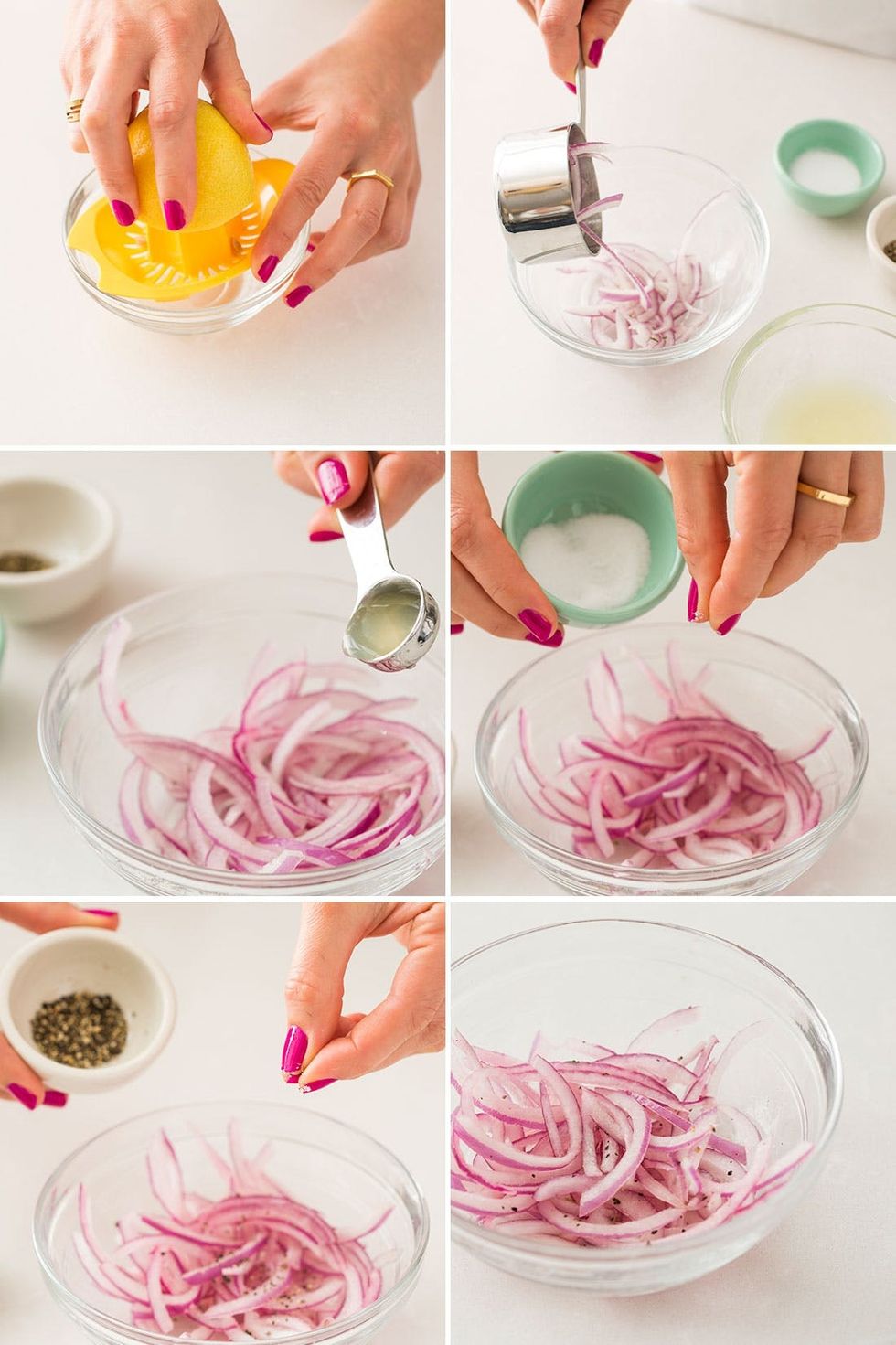 Squeeze a lemon into a bowl. Then place the julienned onions in a second bowl. Pour the lemon juice over the top and add salt and pepper. Combine to mix and then set aside.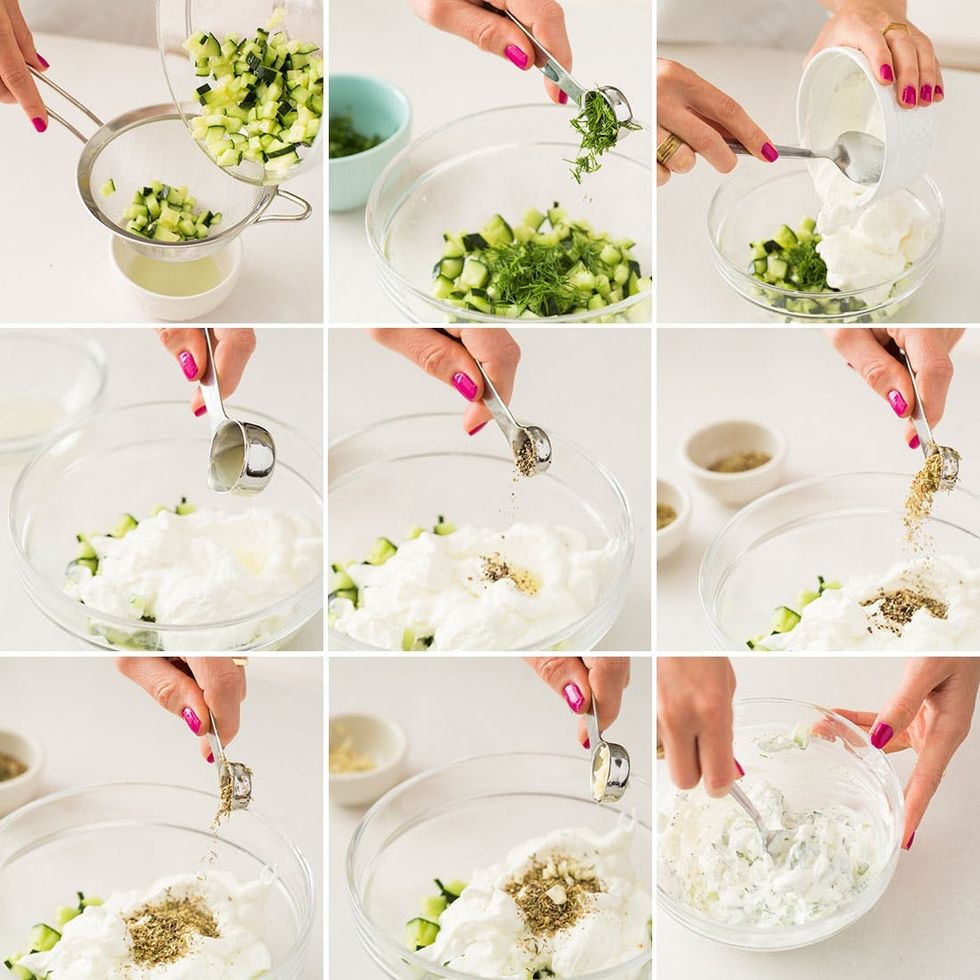 Strain the cucumbers and discard the liquid. Add the dill, Greek yogurt, lemon, pepper, oregano, thyme and garlic. Stir to combine.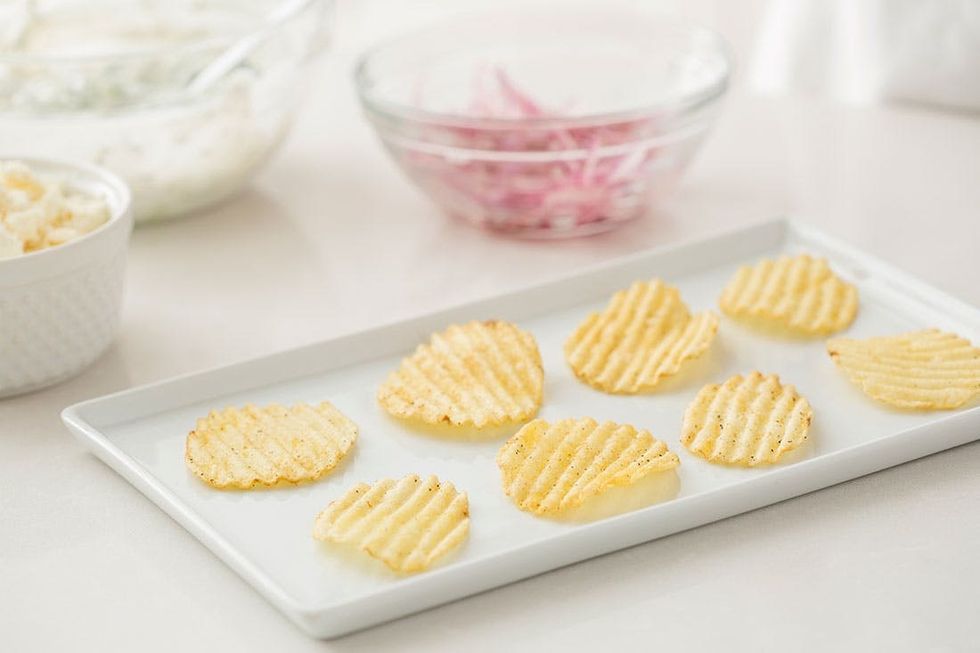 To serve, set out your chips on a platter. Add a spoonful of lamb, a dollop of tzatziki, a few slices of onion and a bit of feta on top.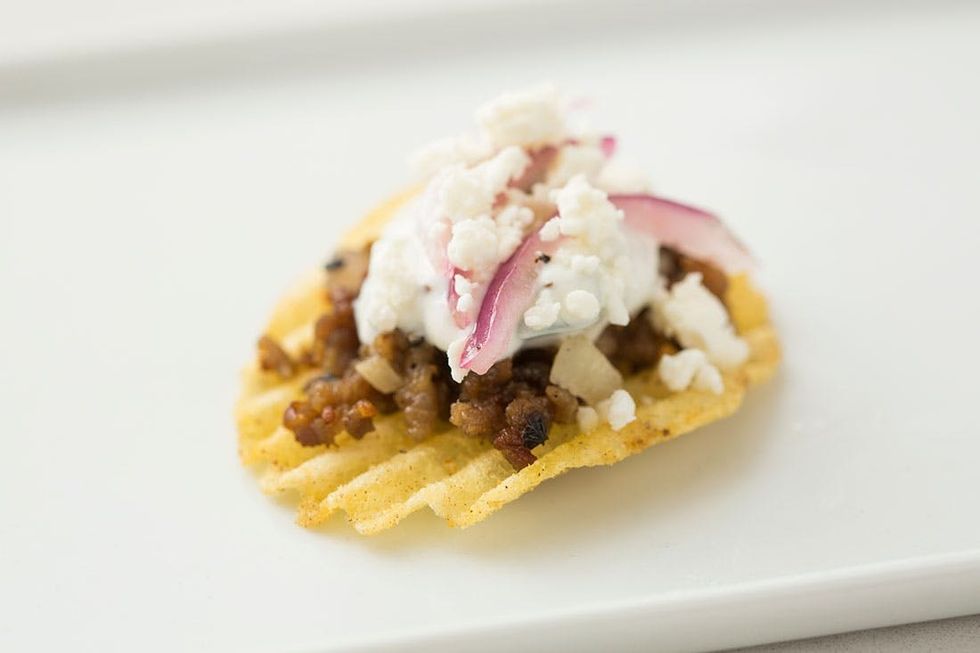 Pop one into your mouth and enjoy!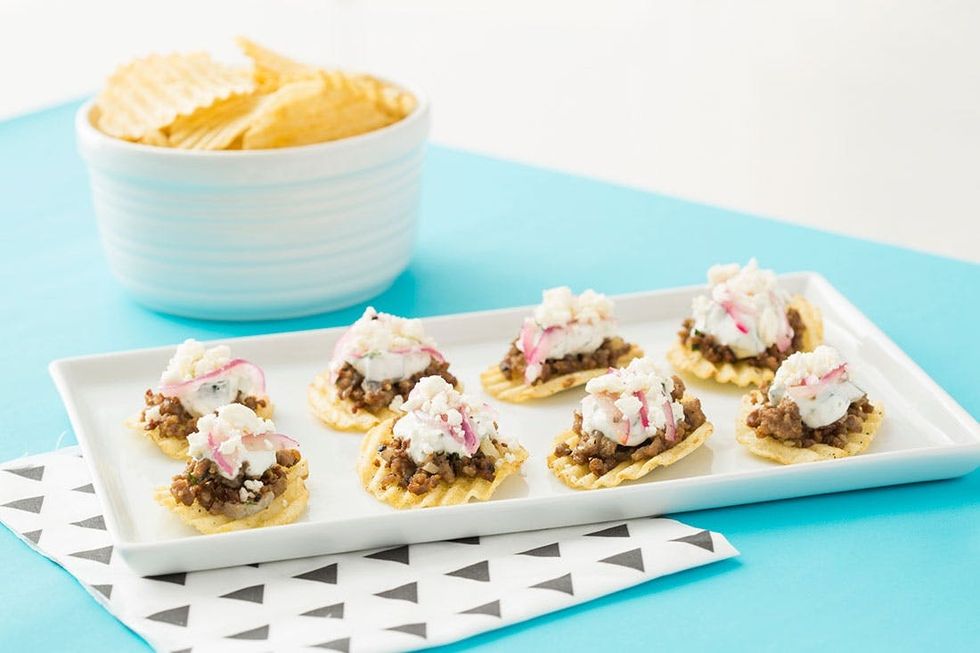 Your friends and family are going to love these savory bites.
Roxy Taghavian
Roxy has been creating and executing DIY projects since her very first trip to Michael's as a child. If there's a project at hand, she'll figure out how to make it. When she's not wielding her hot glue gun, she can be found at the beach, traveling to far off lands, reading and running at her gym "The Panhandle."
DIY Recipes