See the First Snap of Katherine Heigl's New Baby Boy
Jan 26, 2017
A month after sharing that she had given birth to son Joshua Bishop Kelley Jr. back in December, Katherine Heigl is finally giving us a sneak peek at her bouncing bundle of joy, and we've gotta say: He's freaking adorbs!
---
"@joshbkelley and I are beyond thrilled to finally share the arrival of our little man Joshua Bishop Kelley Jr.," she wrote via Instagram. Named, of course, for his dad, Katherine says he was "born December 20, weighing in at 7 pounds, 15 ounces," adding, "We are all happy, healthy and beyond grateful!"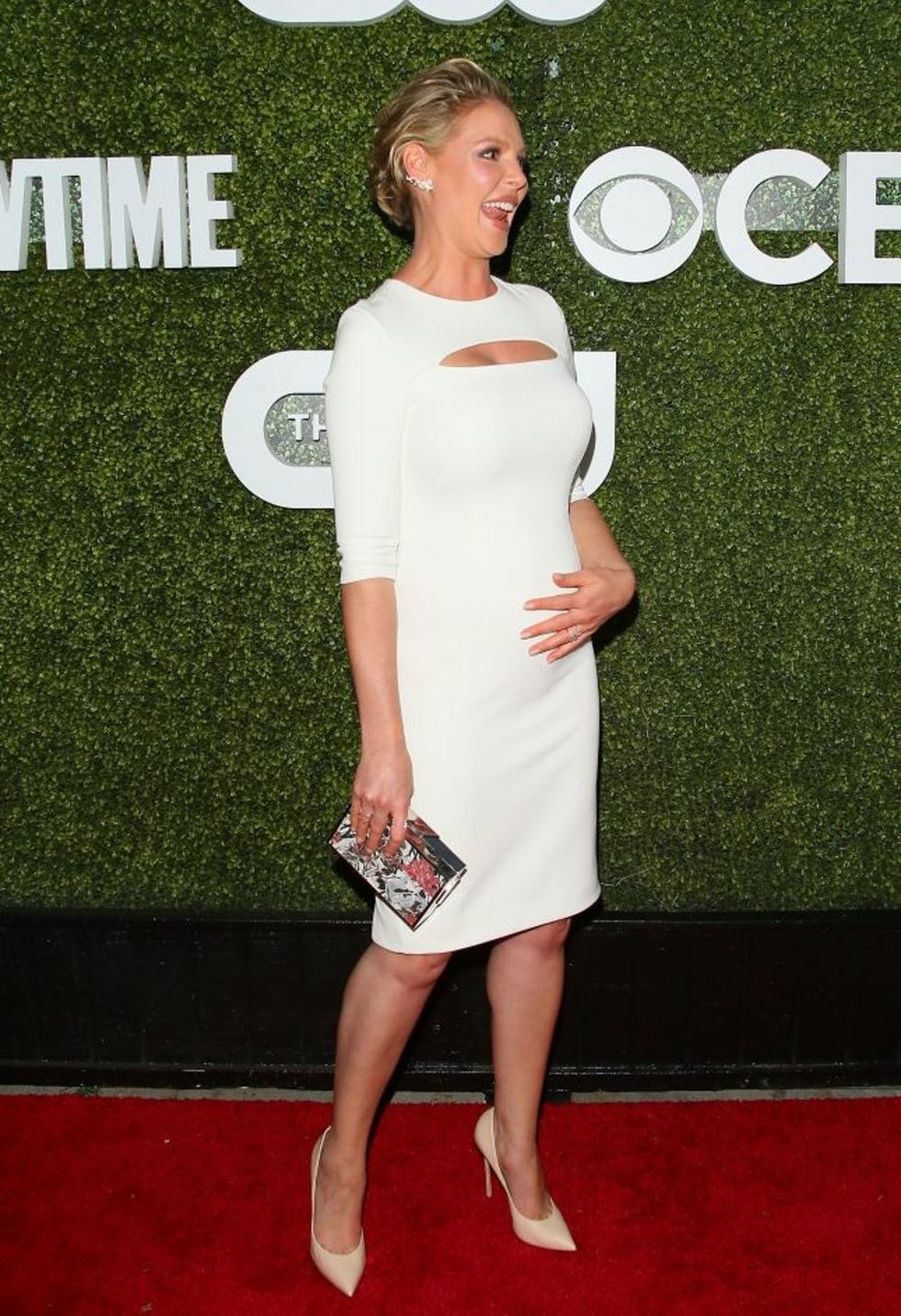 The thrilled mommy also chatted with People magazine, saying that while her unplanned pregnancy took a bit of an adjustment on her part, it was totally worth it in the end. "I like boundaries and schedules, and with our lifestyles, we're kind of bouncing around a lot," she said. (She isn't kidding — Joshua joins Katherine's adopted daughters of Naleigh and Adalaide, as well as her niece, Madison, who is living with the family.) "I'll be honest, my first reaction [to the pregnancy] was 'Oh, shit,'" she jokes before adding, "But now we have a new normal, and I have to give myself a break in order to get used to it. "
From the looks of the super sweet photo Josh Sr. shared on his page, theyr'e doing jusssttt fine: In fact, Katherine said she'd be open to having another baby in the future (a plan we're sure she's likely discussed with Josh), either naturally or via adoption (she said she actually prefers this method — "No hormones to deal with!"), as well as fostering. "It's all up in the air," she said. "And I'm okay with that!"
Do you relate to Katherine's need for things to be scheduled? Tell us over @BritandCo.
(h/t E!, photos via JB LaCroix + Matt Winkelmeyer/Getty)