Spring Crock Pot Recipes for an Easy Dinner
Mar 24, 2016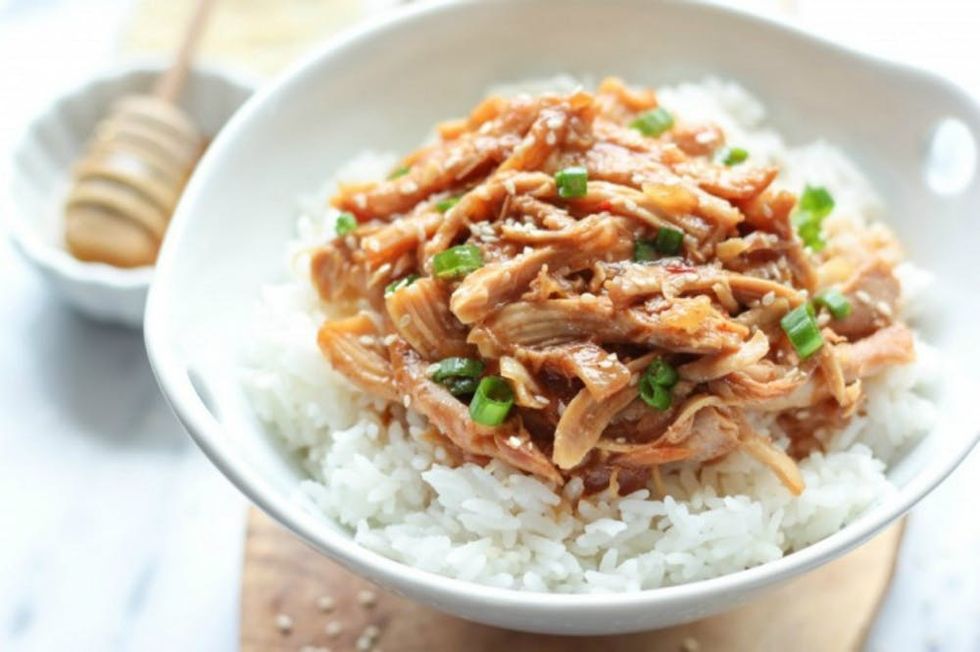 All the signs of spring are here — daffodils are breaking ground, forsythia are in full bloom and cherry trees are starting to bud. So, it's time for us to shed our cold-weather comfort foods, too. Just looking at spring recipes has us excited about food again. But if you were thinking about stowing away your crockpot along with other winter things, think again. Sure, hearty stews, soups and chilis may be out, but there are spring crock pot recipes to fall in love with. Here are 12 crock pot recipes for easy weeknight meals
---
We all know how the set-it-and-forget-it ease of a slow cooker can make life better in so many ways. Even more so when warmer weather draws us outdoors. We have all the more reasons to need crock pot recipes. Not only can the crock pot do all our cooking for us, while we go enjoy the weather, it also doesn't heat up the kitchen. And when all's said and done, there's only one pot to clean up. Yay for minimal mess! Cooking in a crockpot can also be healthier. Here are 13 crock pot recipes that will help you stick with your spring slim-down plan. Just prep the ingredients the night before, and all that's left to do in the morning is dump it all into the slow cooker, put a lid on it, set the timer and go. When you walk in at night, the smell of home cooking will greet you at the door. No more tired takeout sabotaging your diet.
Over at Damn Delicious, Chungah has a honey-sesame chicken served over rice that can be cooked in a crock pot. What a perfect spring meal!
Crock pots can handle breakfasts, lunches, dinners, dips and even desserts, like this slow-cooker bread pudding.
Do you have a spring crock pot recipe to share? Tag us on Instagram @britandco.
(Photo via Damn Delicious)
Sally Jones
Sally Jones is a writer and editor living in New York City. She has worked at many websites including iVillage, Ladies Home Journal, More, Parenting, Cosmopolitan, The Knot and YourTango, in jobs ranging from editor to COO. Renovation and interior design are her
unhealthy obsessions
hobbies. She has renovated every home she's lived in, including the rentals, and like... whoa, who does that? You can catch her at her blog
Renov8or
.
Recipes