Slow Cooker Bread Pudding — Including a "Capirotada" for Good Friday
Mar 22, 2016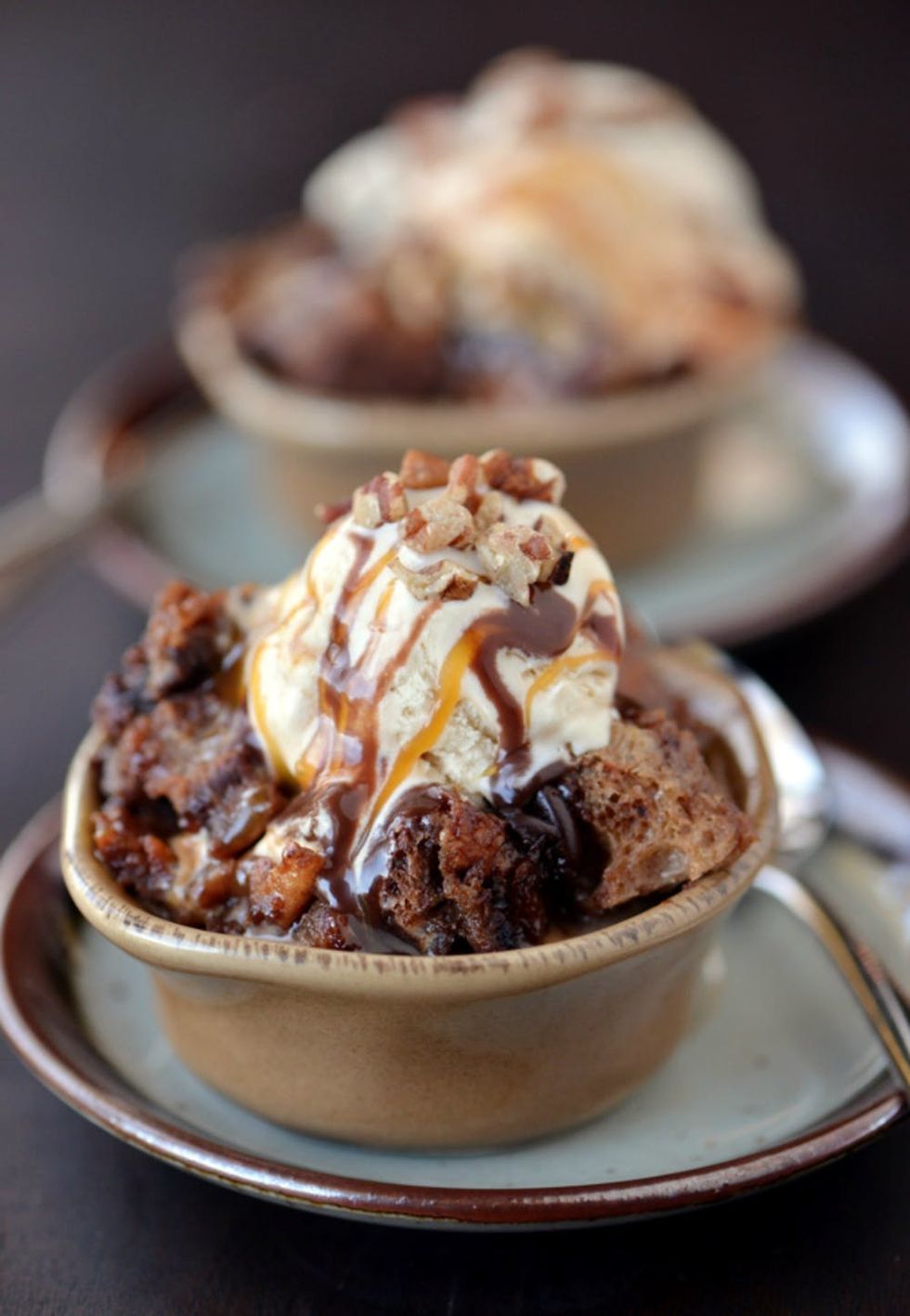 We love crock pot recipes! What's not to love about this set-it-and-forget-it method of cooking? We prep the night before, so all that's left to do in the morning is dump the ingredients into the slow cooker, put on the lid and set the timer. When we walk in at night, the aroma of a scratch-made meal greets us at the door. Here are 12 dump and run dinners for easy weeknight cooking.
---
Did you know that slow cookers do more than just cook entrees? They are great for certain types of desserts, such as bread pudding. Bread pudding has been around for centuries and almost every culture has a version. Let's face it, every culture had frugal cooks with a need to repurpose day-old bread. And pouring sweet custard over it and steaming it in the oven until it was ooey-gooey delicious just made good sense. It still does!
Traditional bread pudding is made by soaking the bread overnight in water, then squeezing out the excess water before covering with sweet custard. However, the steam heat produced by slow cooking will do the trick for you, with no additional prep. That's why a slow cooker may be the number-one way to make effortless bread pudding. Over at The Gunnysack, Tonia is making a chocolate and caramel turtle bread pudding that looks so yum.
In Mexico a type of bread pudding called Capirotada is the traditional dish served during Lent, especially on Good Friday. At Muy Bueno, Yvette is sharing her family recipe and the history and symbolism of this rich tradition.
Does your family have a bread pudding recipe to share? Tag us on Instagram @britandco.
(Photo via The Gunnysack)
Sally Jones
Sally Jones is a writer and editor living in New York City. She has worked at many websites including iVillage, Ladies Home Journal, More, Parenting, Cosmopolitan, The Knot and YourTango, in jobs ranging from editor to COO. Renovation and interior design are her
unhealthy obsessions
hobbies. She has renovated every home she's lived in, including the rentals, and like... whoa, who does that? You can catch her at her blog
Renov8or
.