9 Spring Trends You Can Wear Right Now Without Going Shopping
Feb 09, 2016
There's nothing like pressing reset on your wardrobe with a few new seasonal pieces, but the reality of budgets (a girl's gotta eat) means you might not be able to scoop up all the trendy items on your wish list. Luckily, you don't need new duds to keep your style game on point. Impeccable style is, after all, totally free. Trends are recycled again and again, so just by taking a hard look at your wardrobe and familiarizing yourself with the latest runway looks, it's easy to pull together outfits that feel current and incredibly chic. And are totally free.
---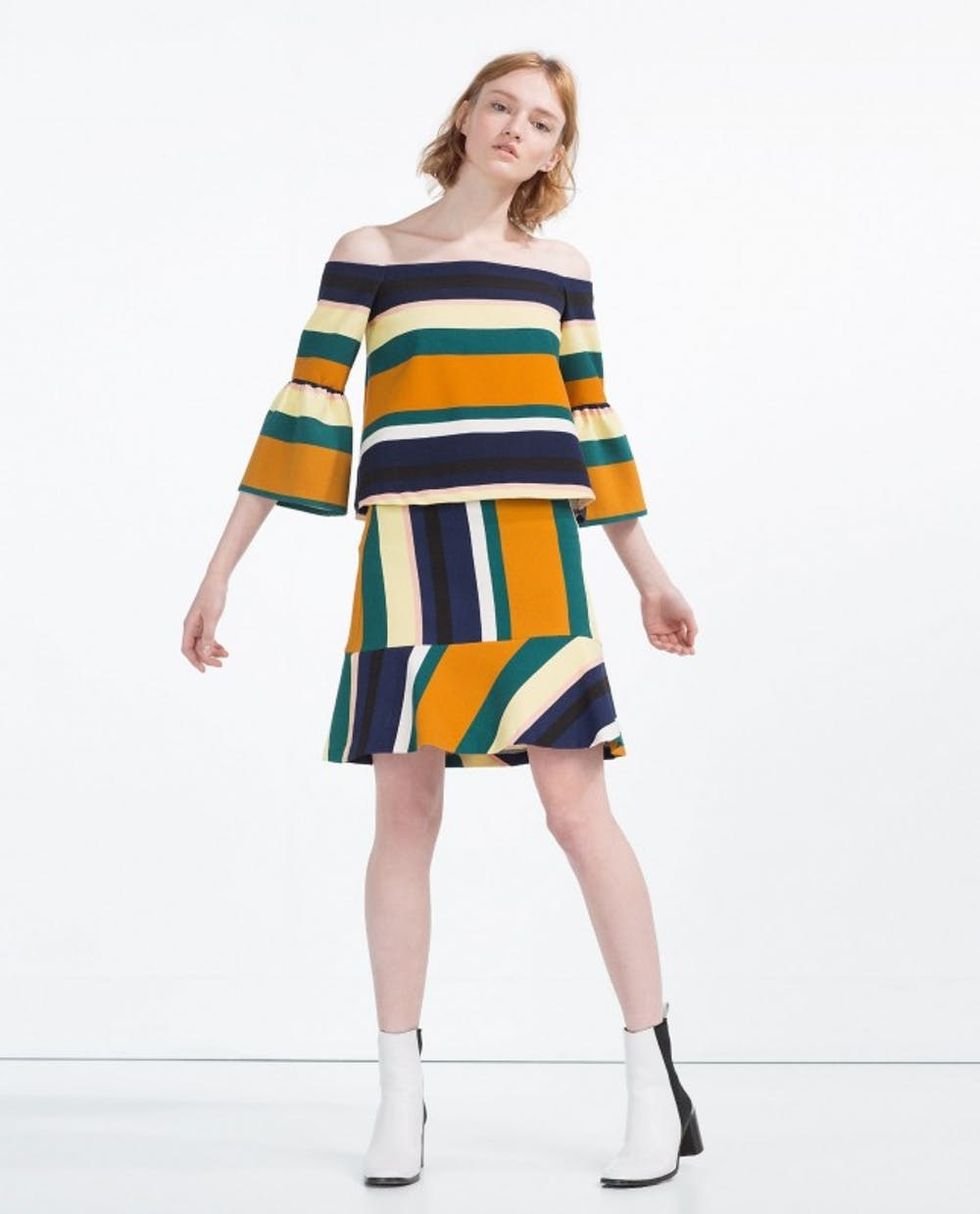 1. Bold Stripes: The runway has been majorly obsessed with bold linear prints the past few seasons, and spring 2016 is no different. This time around though, it's all about high-octane color and look-at-me-lines.
How It Works With Your Wardrobe: You don't have to have dozens of different striped separates kickin' around in your closet to totally nail this look. Simply double up on Breton stripes (running in different directions for gold stars) on your tops and bottoms, or style classic bands with vibrant outerwear and accessories for your own eye-catching interpretation.
Zara Striped Top ($40)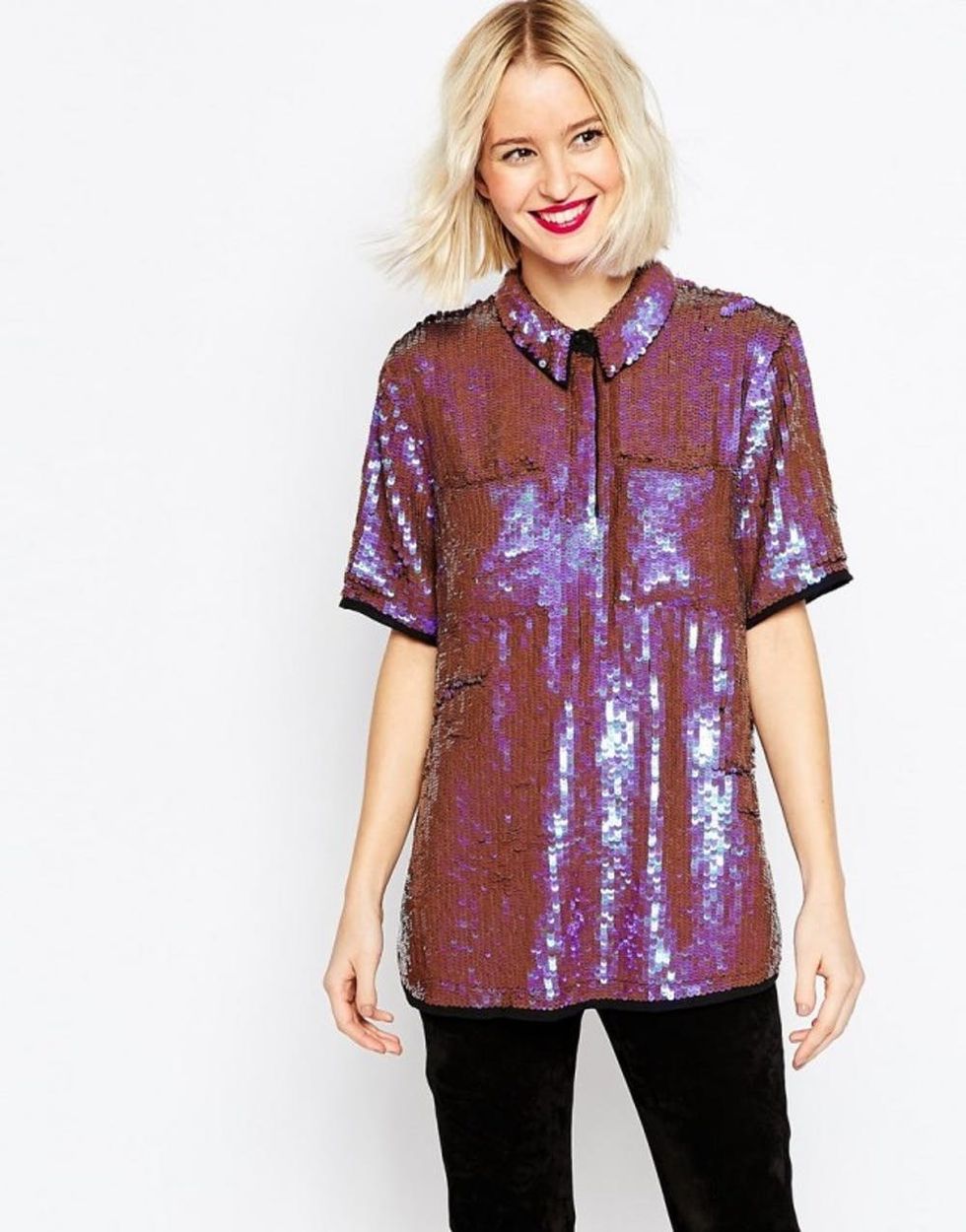 2. Anytime Sequins: Stepping away from the athleisure craze for a few minutes, designers got unabashedly blingy for their spring 2016 collections. The catwalk was awash in shimmering sequin-studded separates cleverly disguised with everything from military jackets to oversized anoraks.
How It Works With Your Wardrobe: Girl, this is the trend you've been waiting for. To make your arsenal of shimmery, sequined clothes feel anytime appropriate, take a tip from the runway and team them with laid-back pieces like joggers, trainers, sweatshirts or chunky knits.
ASOS Sequin Shirt ($95)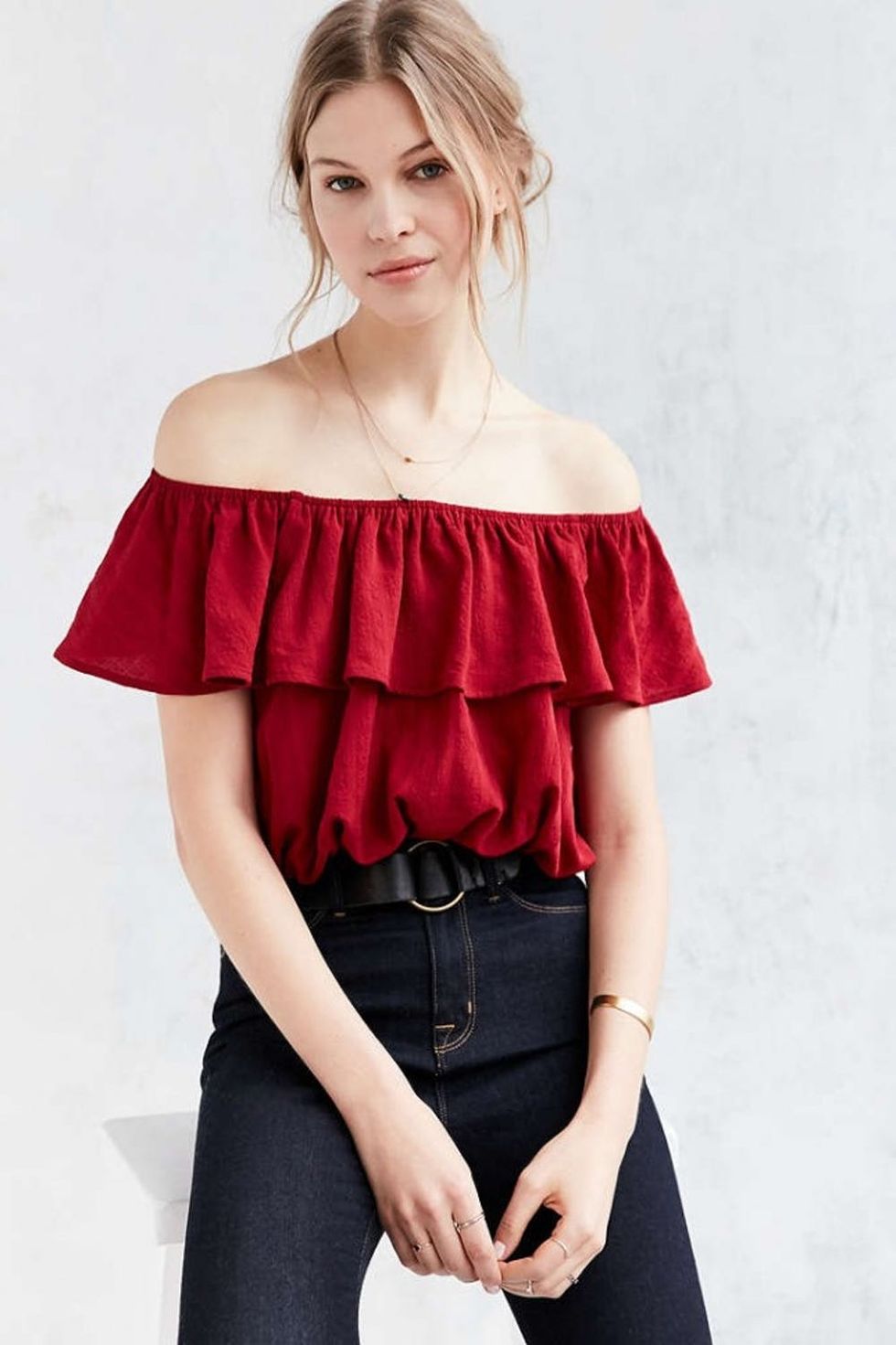 3. Spanish Influences: Flamenco ruffles, bold shades of red, romantic off-the-shoulder silhouettes and toreador-inspired details galore — Spanish culture seemed to be a common theme at the spring '16 shows, making us dream of Tempranillo, tapas and the Mediterranean sea.
How It Works With Your Wardrobe: For major drama, make red and black your go-to color combo, even if only sprinkled into an otherwise neutral outfit. Revive your ruffles (skirts, shirts and dresses alike) and look to details like skinny scarves, belts and lace-up flats for added Spanish flair.
Kimchi Blue Ruffle Off-the-Shoulder Cropped Top ($39)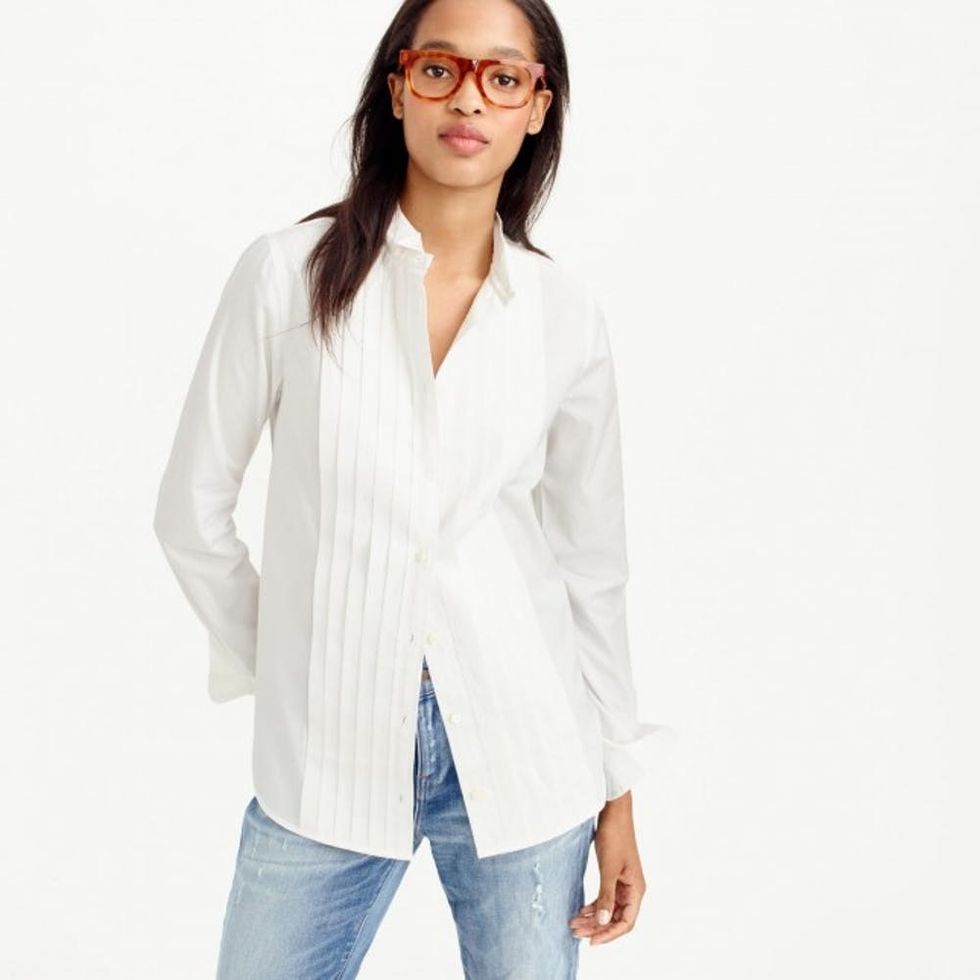 4. New Twists on Classic White Shirts: Who says you can't teach tried-and-true pieces new tricks? That's exactly what 3.1 Phillip Lim, Tome, Monse, Delpozo and Zac Posen did with groundbreaking, architectural silhouettes and unexpected styling.
How It Works With Your Wardrobe: Reinvigorating this wardrobe workhorse goes way beyond pairing it with trendy new-season accessories. By simply buttoning it in a new way, your classic button-down will feel like a totally different shirt.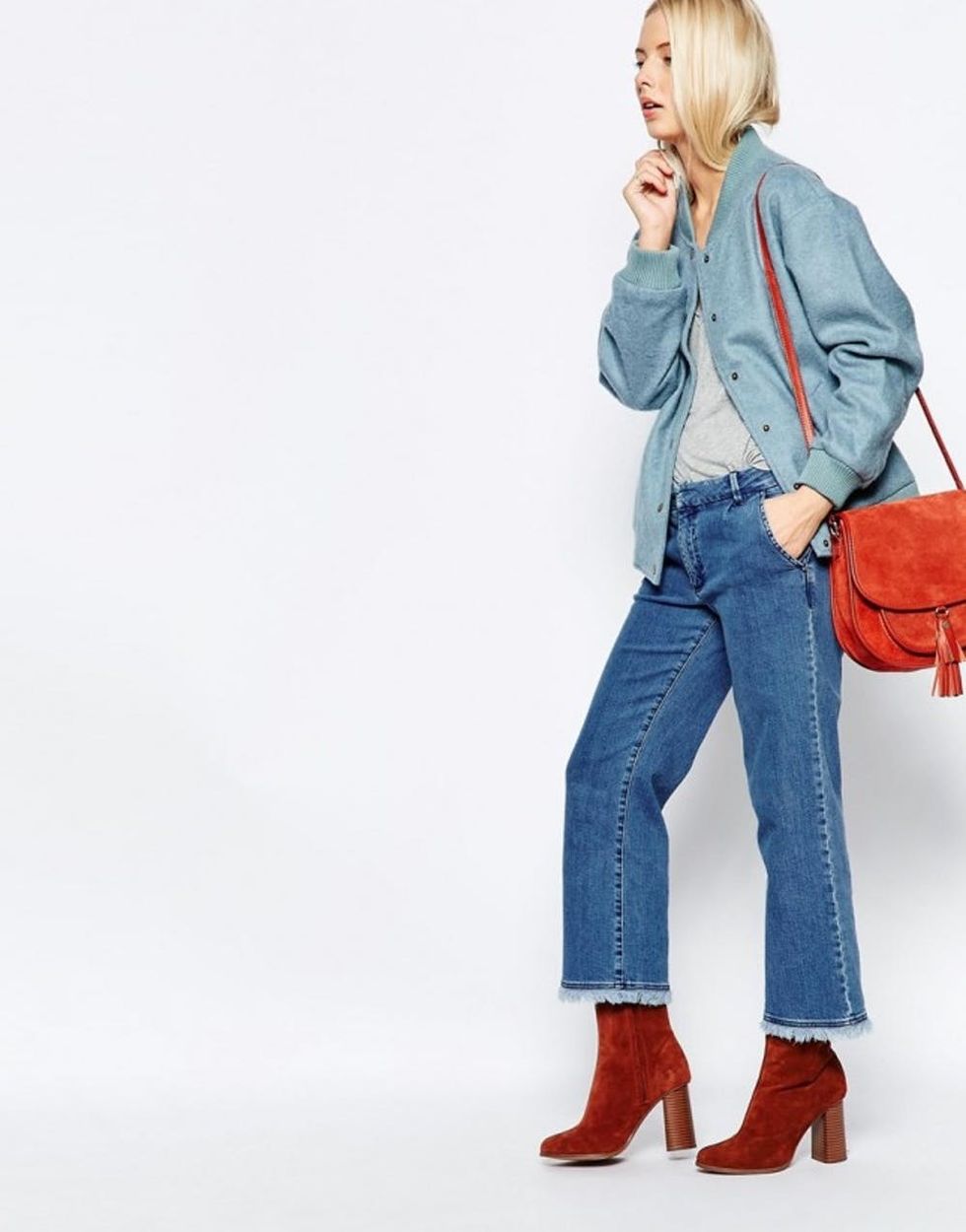 5. Bomb Squad: The bomber jacket has officially been dubbed the must-have coat for spring, with just about every designer under the sun presenting their own rendition of the badass outer layer.
How It Works With Your Wardrobe: While you practically live in your biker jacket, there's definitely a bomber style kickin' around somewhere in the depths of your closet, and now is most certainly its time to shine. Dare to be different and bypass the obvious jeans or trousers pairing and toss this tough-girl topper over frilly, feminine frocks and glam sequined separates.
Ganni Inglewood Blue Bomber Jacket ($359)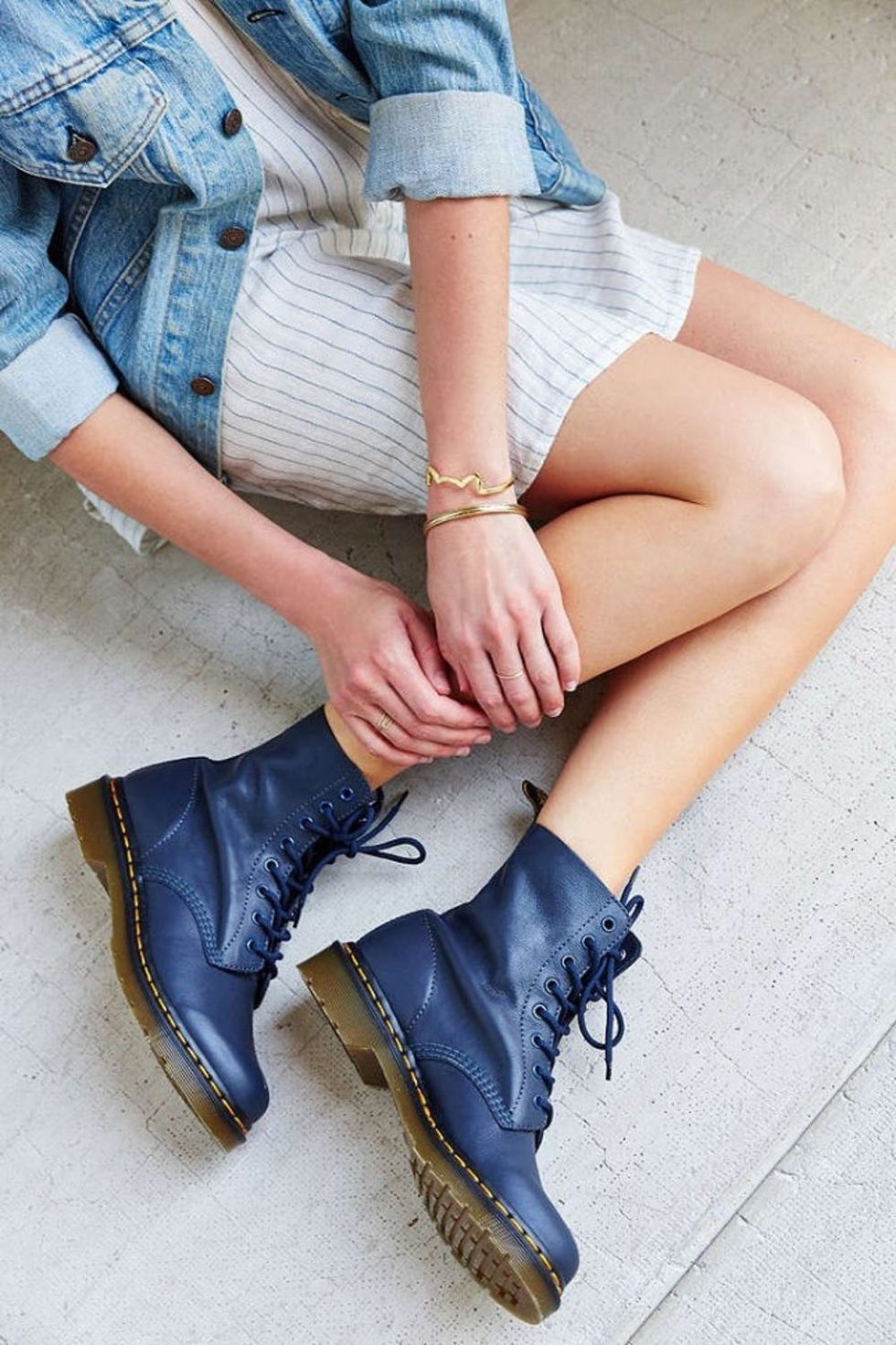 6. '90s Chic: History tends to repeat itself, and fashion's obsession with days gone by (hello, '70s) is all the proof you need. All of your favorite '90s style staples — slip dresses, chokers and, duh, Doc Martens, are back in a big way and looking better than ever.
How It Works With Your Wardrobe: The possibilities are endless. Dress down slinky dresses with denim jackets or comfy tees or pair your favorite floral dress with Doc Martens for an outfit that feels grunge-era effortless.
Dr. Martens Pascal 8-Eye Boot ($135)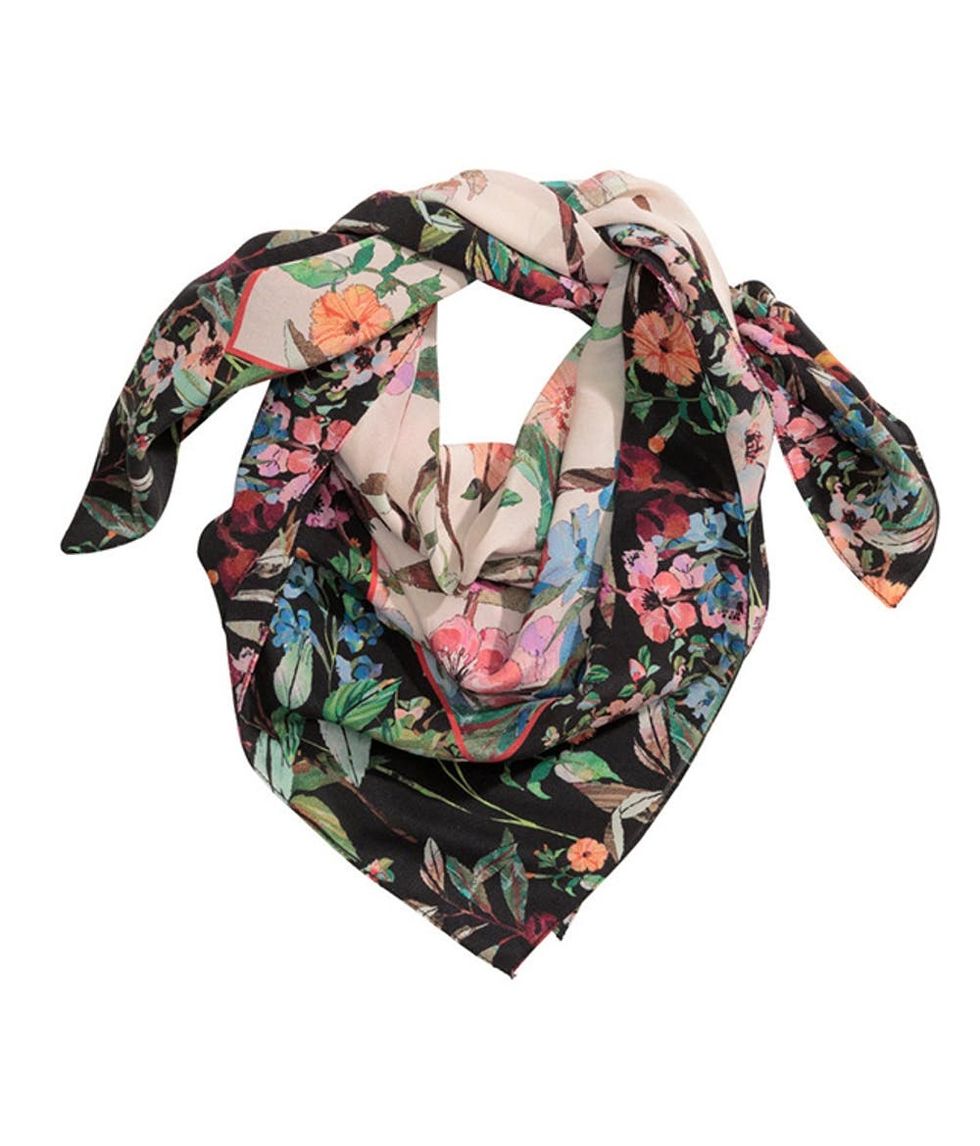 7. Silky Scarves: Chokers certainly stole the spotlight this season, but the other accessory trend that took the runway by storm was the silk scarf. The timeless accoutrement lent fluidity and movement when worn long and stepped into the role of hero piece when styled into colossal bows and elegant bib collars.
How It Works With Your Wardrobe: For a runway-ready look that won't break the bank, style your scarf into a neckerchief-inspired style, then layer on a sleek metallic choker. Take your arm party to new heights by swapping out your standard set of cuffs and bangles for a colorful silk square.
H&M Patterned Silk Scarf ($40)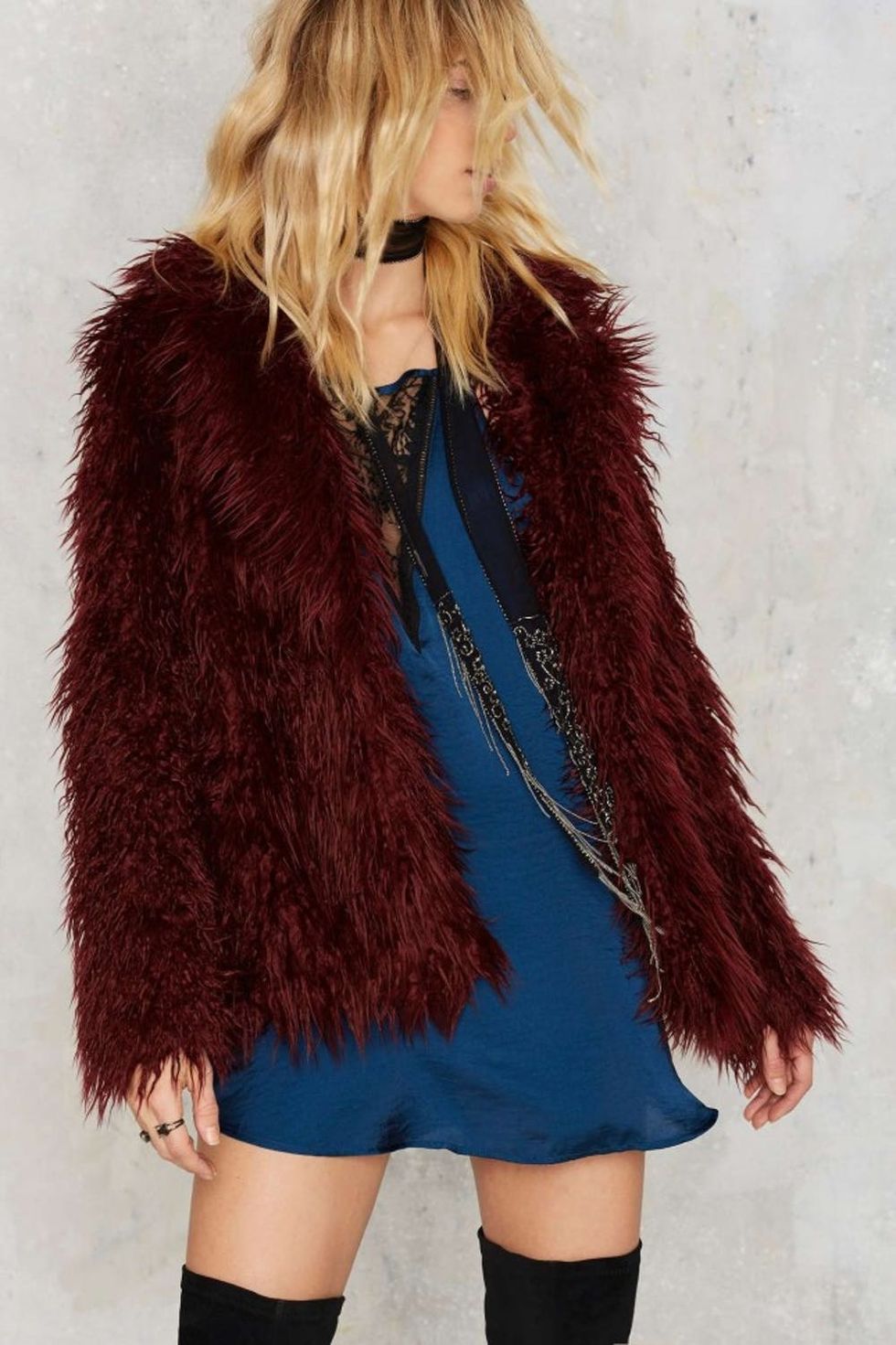 8. Bohemian Rocker Babe: The '70s are still going strong, but for spring the decade is totally redefined. Up until this point, the trend largely took on the form of clean, casual essentials with subtle throwback tweaks (flares for the win). This season's '70s has a more playful, rocker edge à la Almost Famous, with lots of texture and drama.
How It Works With Your Wardrobe: For GNO, slip into a flowy floral frock and knee-high boots, then add a skinny scarf and luxe faux fur coat for a getup that's 100% OOTD-worthy.
Gal Who Shagged Me Faux Fur Coat ($118)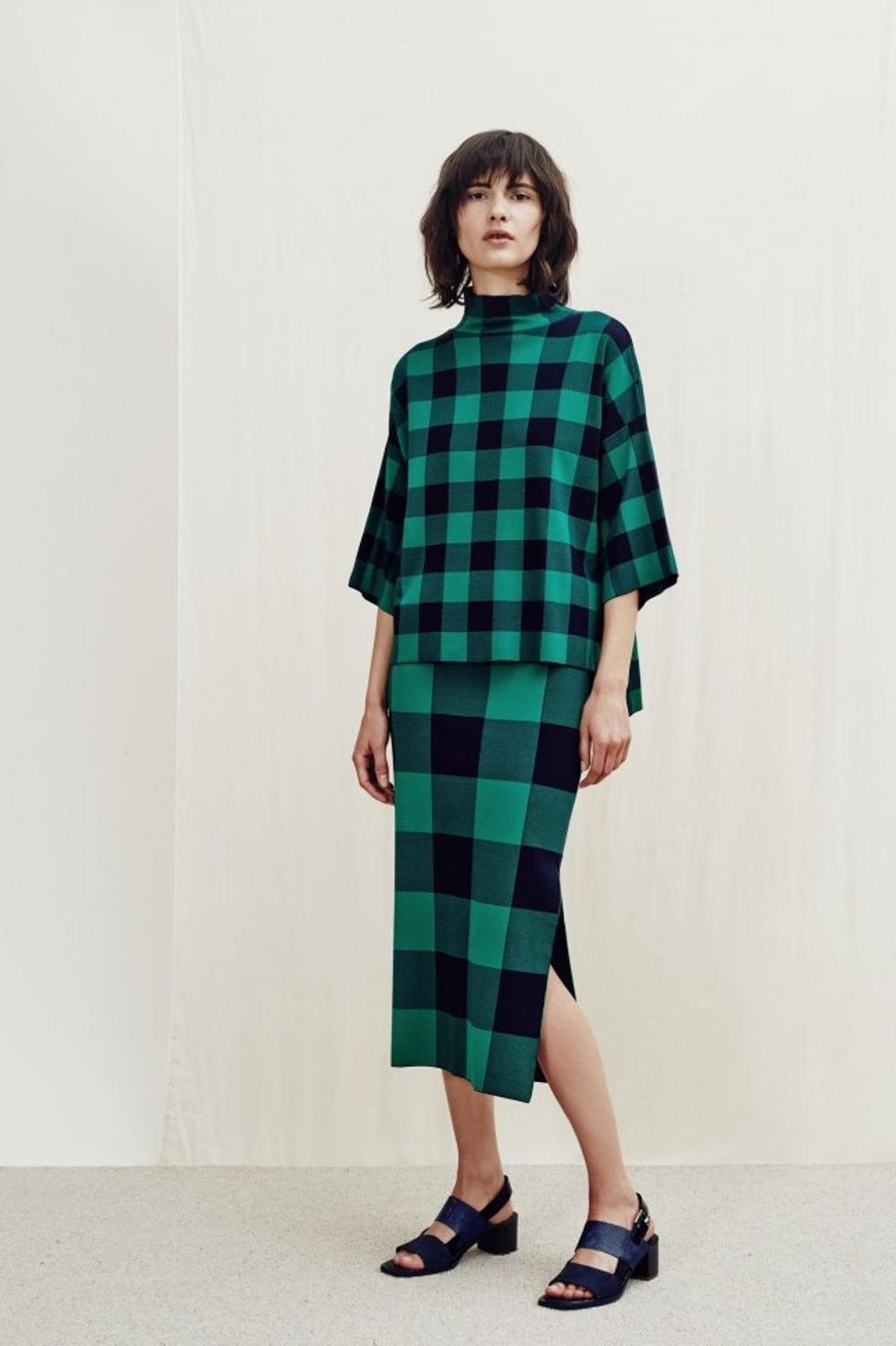 9. Mixed Graphic Prints: If there's one thing you can count on every season, it's a crop of artfully paired prints. We say keep 'em coming, because they provide all the outfit inspo you need when you're suffering from a case of the closet blahs.
How It Works With Your Wardrobe: Play it safe by pairing similar patterns in different weights, like the grid check combo above. If you're feeling bold, pair patterned black bottoms with your brightest graphic top and polish it off with a sleek choker necklace and modern mule heels.
Whistles Clark Knit Skirt ($210)
What ways do you rock spring trends on the cheap?Follow us on Pinterest for fun + colorful style inspiration.