14 Apps to Help You Become Way, Way More Stylish
Feb 26, 2013
Whether or not you consider yourself a fashionista, you probably know it can be daunting to take on the world of fashion. Today, we've rounded up 14 of the best apps and websites to help you take it step-by-step. Plus, it's almost spring, the perfect time for you to do some self-cleaning to unearth a fresh, new, uber-stylish you!
First off, get inspired: Take to the streets and see what real people wear.
---
1. Pose: On the web, Facebook, and a mobile app, Pose is a great resource for street style. When you start off, you set up a style profile to help customize your feed. Not only can you browse other users' uploaded photos, but you can also directly shop a look or add it to your own personal scrapbook of looks. What's even better is that you can search by category, so if you're looking for a specific look, it's easy to find! Great for "workwear" or "summer wedding" conundrums. (Free, iPhone and Android)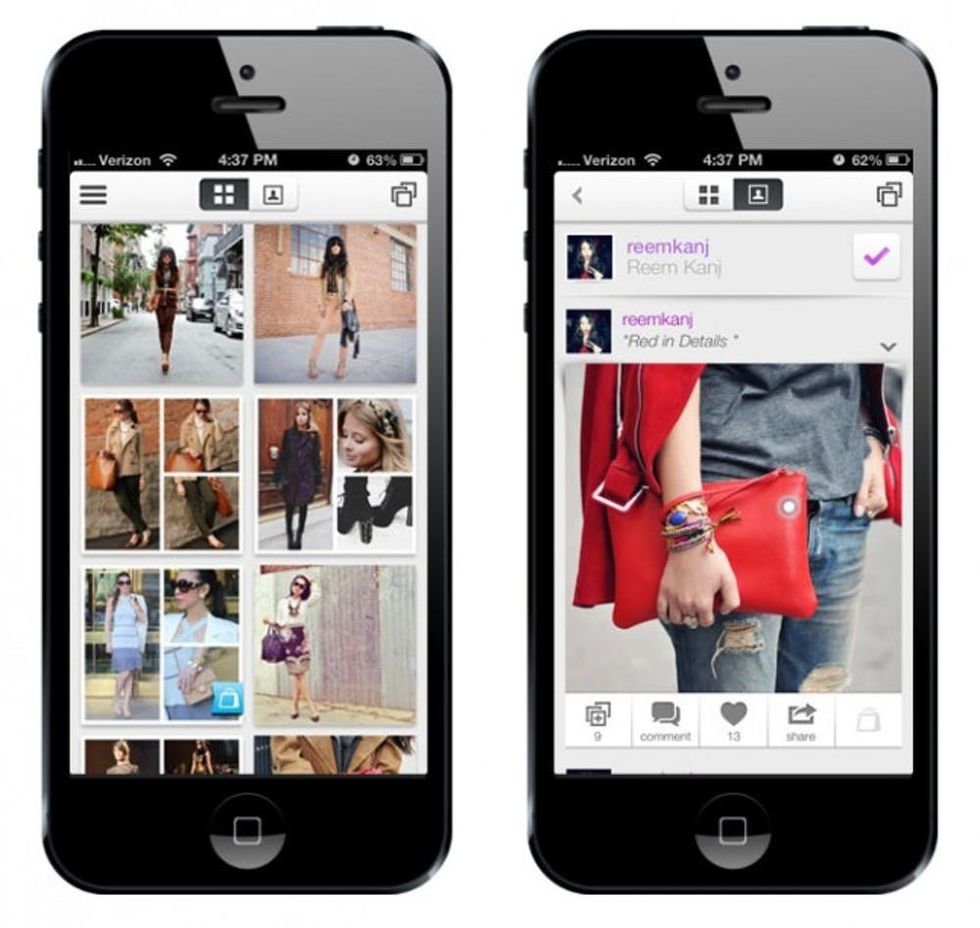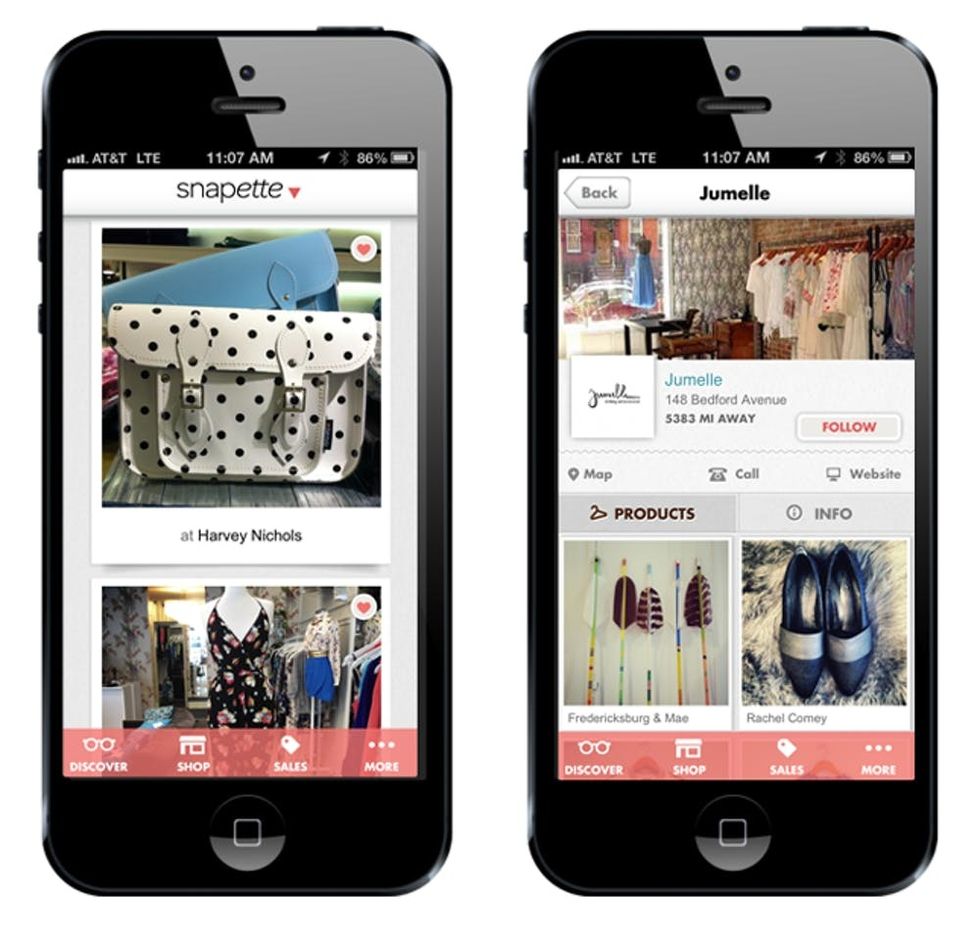 2. Snapette: This is the best app for discovering local fashion near you. You can browse by your location to see a feed of small boutiques around, or can scroll through the main feed to get inspired by incredible products. See something you like while you're out shopping? It's easy to take and upload a photo, then tag it with the store so that others can find it, too. Perfect for the local fashionista. (Free, Android and iPhone)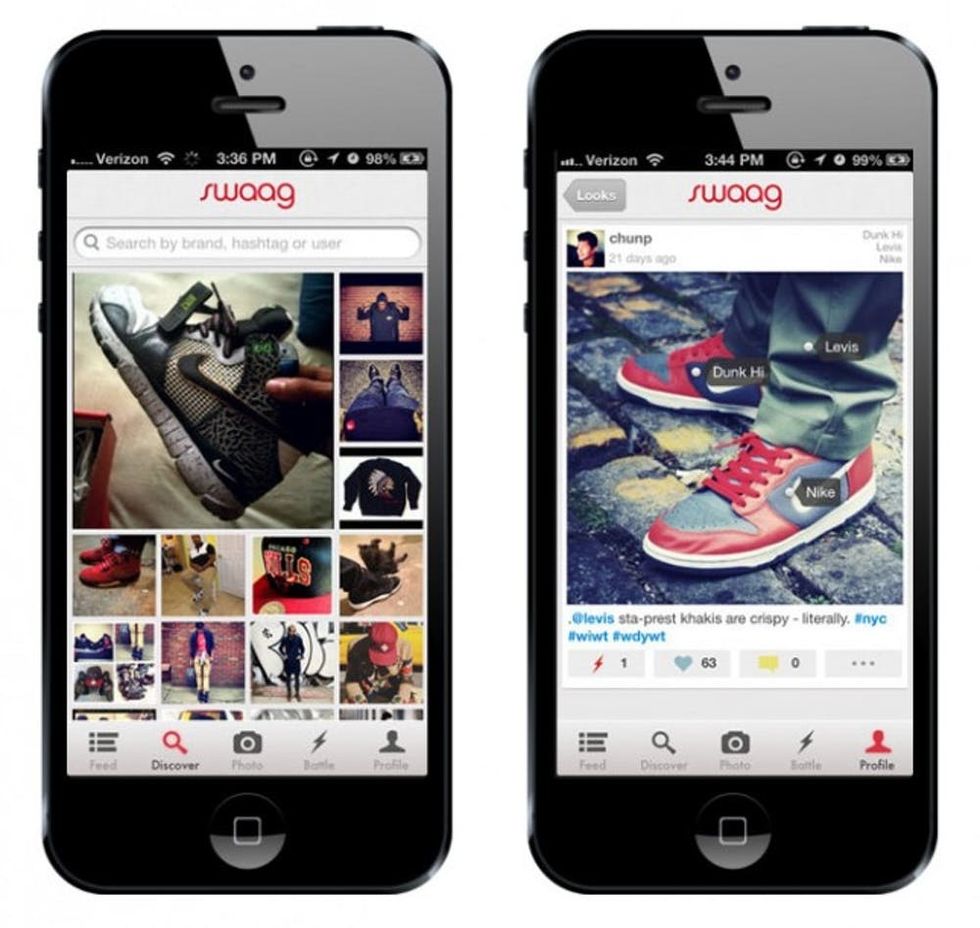 3. Swaag: Don't worry gents, we have one for you too! Introducing Swaag. Get some swag-spiration by flipping through dude street style. What we like about Swaag is that they also focus on accessories as well– love sneakers? Don't worry, there are loads of 'em. This is dude heaven. (Free, iPhone)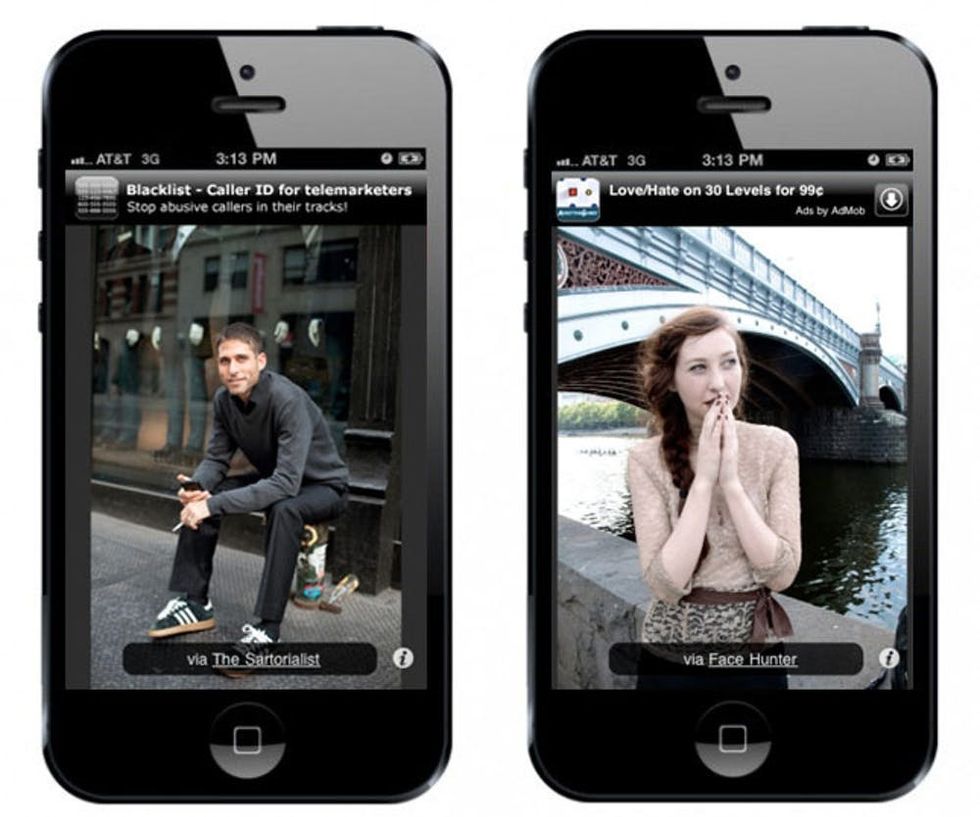 4. Chicfeed: Are you a big fan of fashion blogs? Then, Chicfeed is the app for you. Instead of focusing on user uploaded photos, Chicfeed pulls photos from the top fashion blogs for you to peruse. We specifically love the fact that The Sartorialist is included – such an amazing blog! Prepare to swoon over some sweet looks. (Free, iPhone and Android)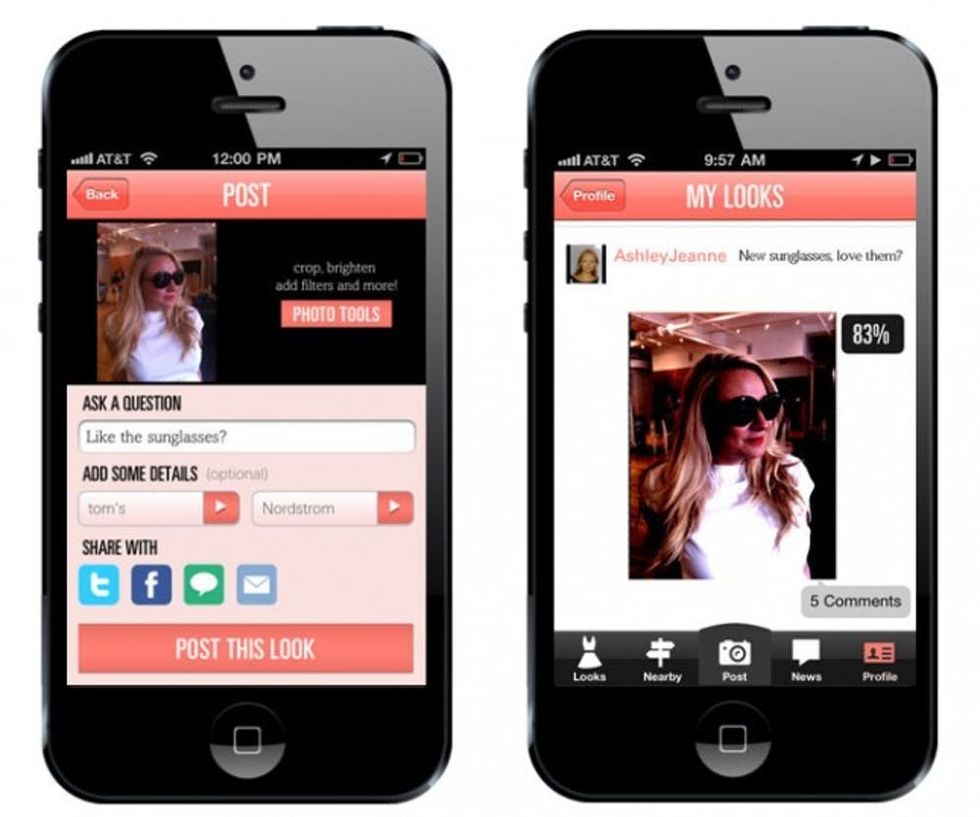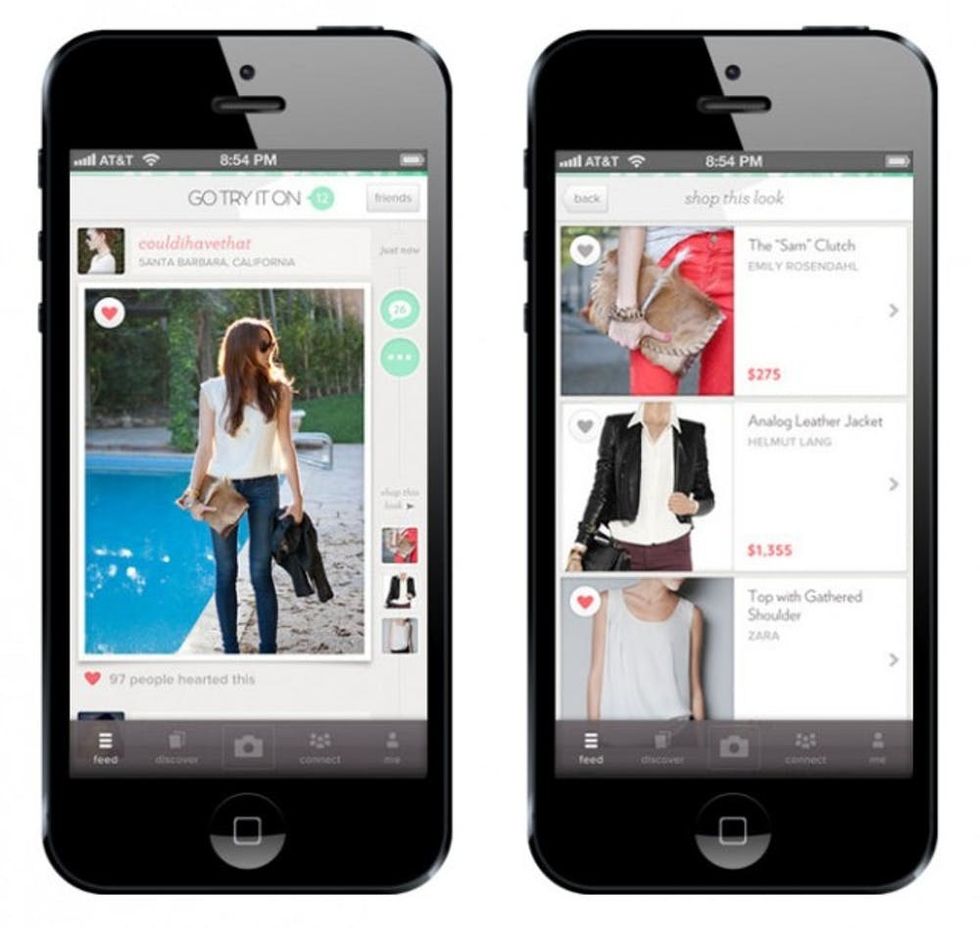 5 & 6. Fashism and Go Try It On: So you've decided to take a brick and mortar approach to shopping, but now can't decide between the red jacket or the black one. This is where apps like Fashism and Go Try It On come in. It's like the best friend who will give you an honest opinion of which jacket to get. Simply snap a photo, upload it, and the community will tell you whether they "love it" or tell you to "leave it". Bonus: within Go Try It On, there are also direct links to buy the items online! Cool and/or dangerous. (Fashism – free, iPhone and Android) and (Go Try It On – free, iPhone).
Now that you're inspired, it's time to actually go shopping!
Presenting four of our favorite shopping sites and apps that making purchasing new threads a little bit easier.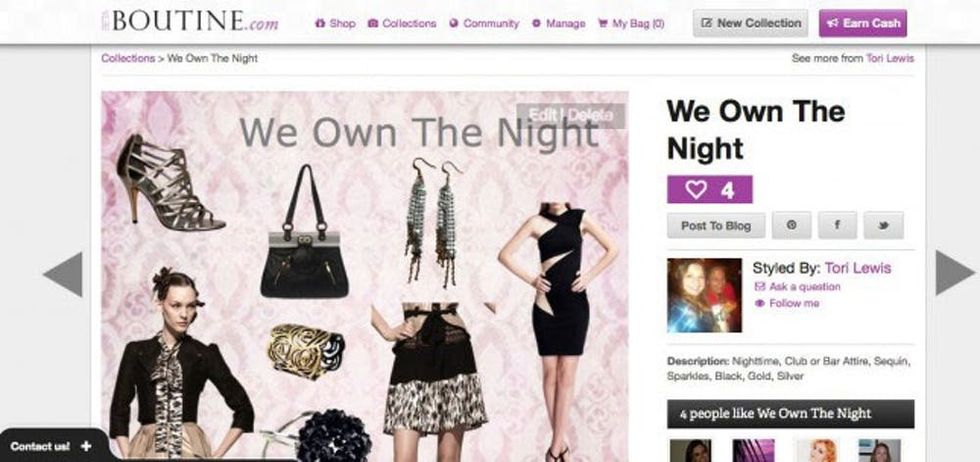 7. Boutine: We've mentioned Boutine before, but it definitely deserves a place in this roundup. What's great about Boutine is that you can create your own items in your "store", which anyone can purchase directly through that link. What's even better? You can earn 10% commission on any items purchased from your store. If you're going to shop, might as well earn money right?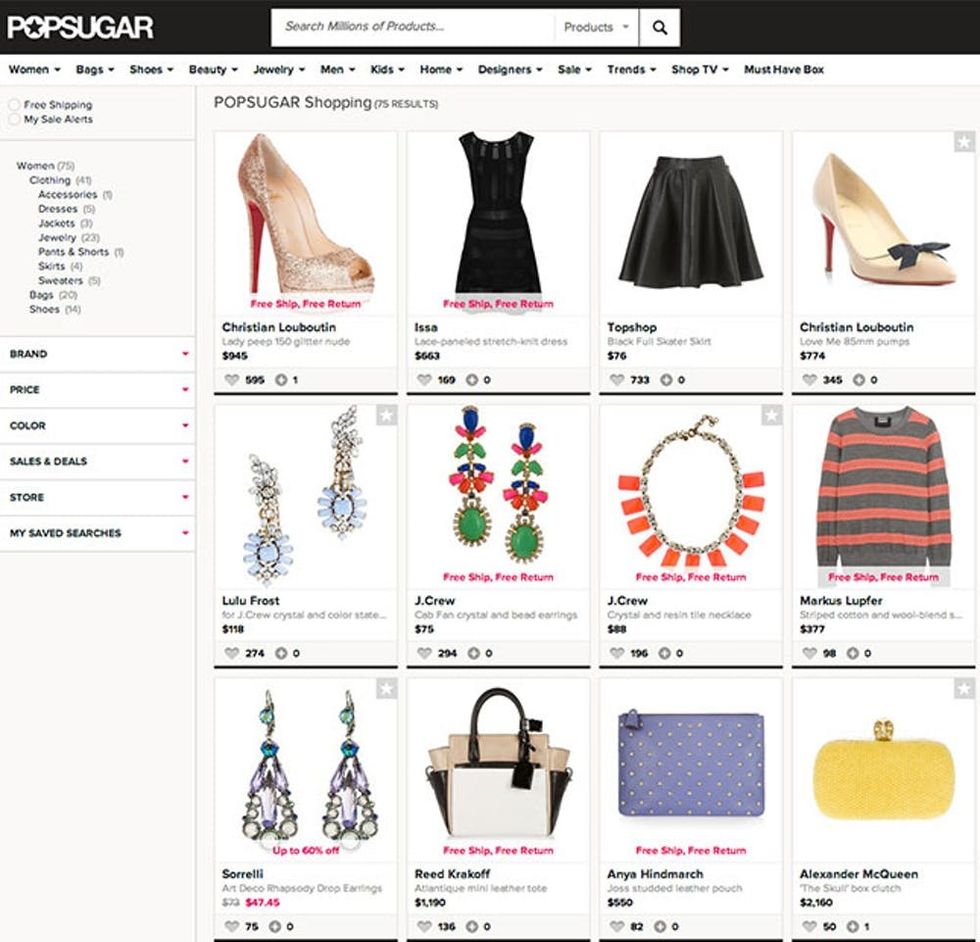 8. POPSUGAR Shopping: For those who are already immersed in the Sugar network, Popsugar Shopping (formerly ShopStyle) is my FAVORITE resource for shopping. Not only do they have a huge inventory of items to shop for in all categories, but they also alert you when items are on sale! For items you love, sign up for the email alert, and you'll get an email when it goes on sale.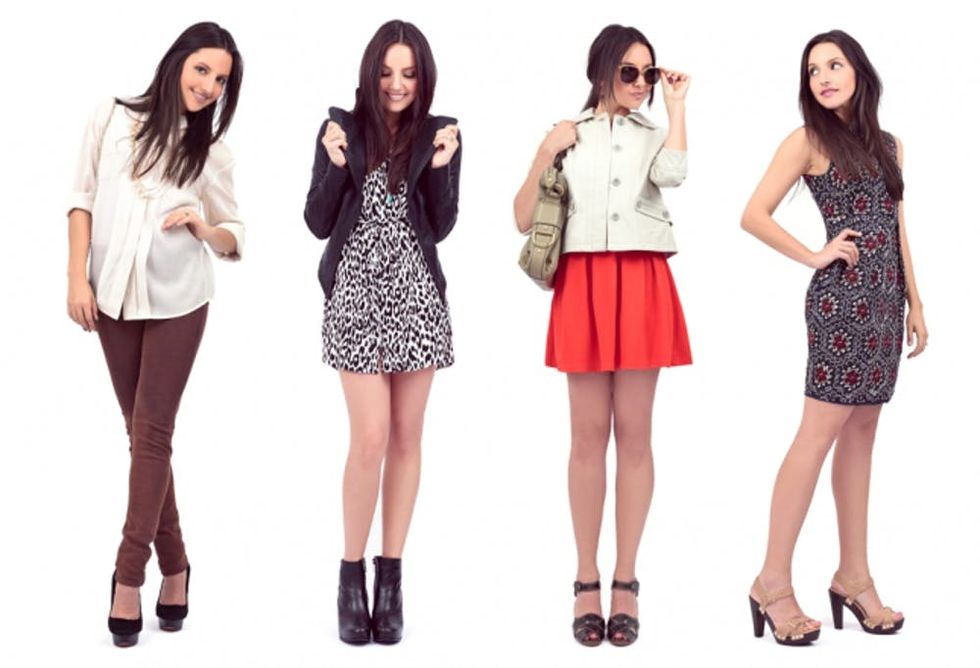 9. Threadflip: Threadflip is a site that lets you sell all of your "pre-loved" clothes for other women to buy. It's basically like a massive designer consignment store online. And though it sounds like Ebay, I can guarantee you it looks and feels NOTHING like it. (Full disclosure: I'm both an advisor and an avid user.) The styles you'll find on Threadflip are incredibly high fashion and the quality of the pre-worn items is extremely high. Plus, you can snag some insane deals! I recently picked up many of the articles above, plus some Tory Burch loafers for $40. Um, awesome.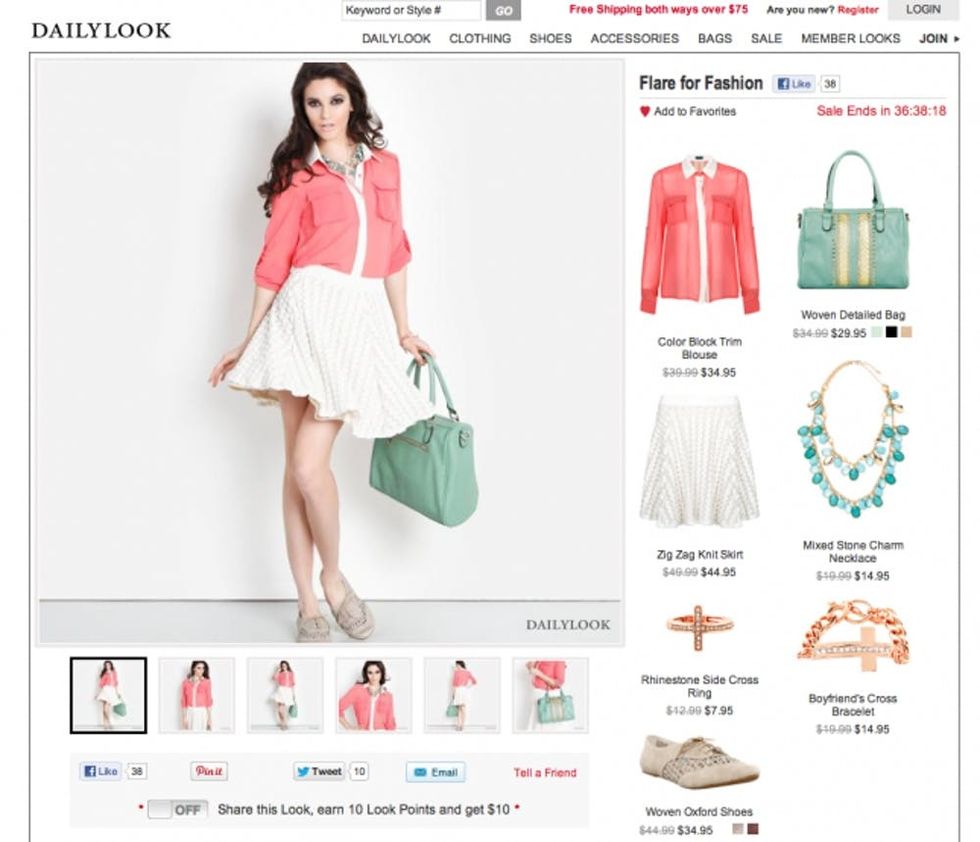 10. DailyLook: Oh man, this site is dangerous. Every day, there are a handful of "looks" that are put together and super steeply discounted, flash sales style. They bundle them all together to show how to wear each product, making you want to add them all to your cart. It's very, very addicting (in the best of ways).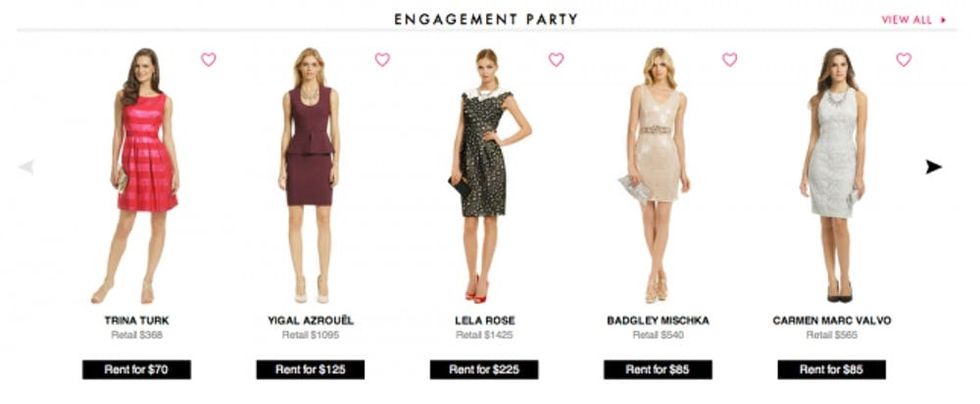 11. Rent the Runway: We've written about this one time and time again, but are still obsessed. Rent the Runway lets you rent amazingly beautiful designer gowns and jewelry for a fraction of the cost. The dresses show up the day before your event (in two sizes, so that you know one will fit) and you simply drop it back in its envelope and then into the mail as soon as you're done with it. Just like Netflix! I used RTR for several dresses and accessories this past year. It's way more reasonable to rent a designer gown knowing how few times you'll wear it. Plus, no more closet clutter!
Which brings me to my next point. Bags in hand, it's time to make some room in your closet: The hardest part about getting new clothes is fitting in your closet. Time to get organized.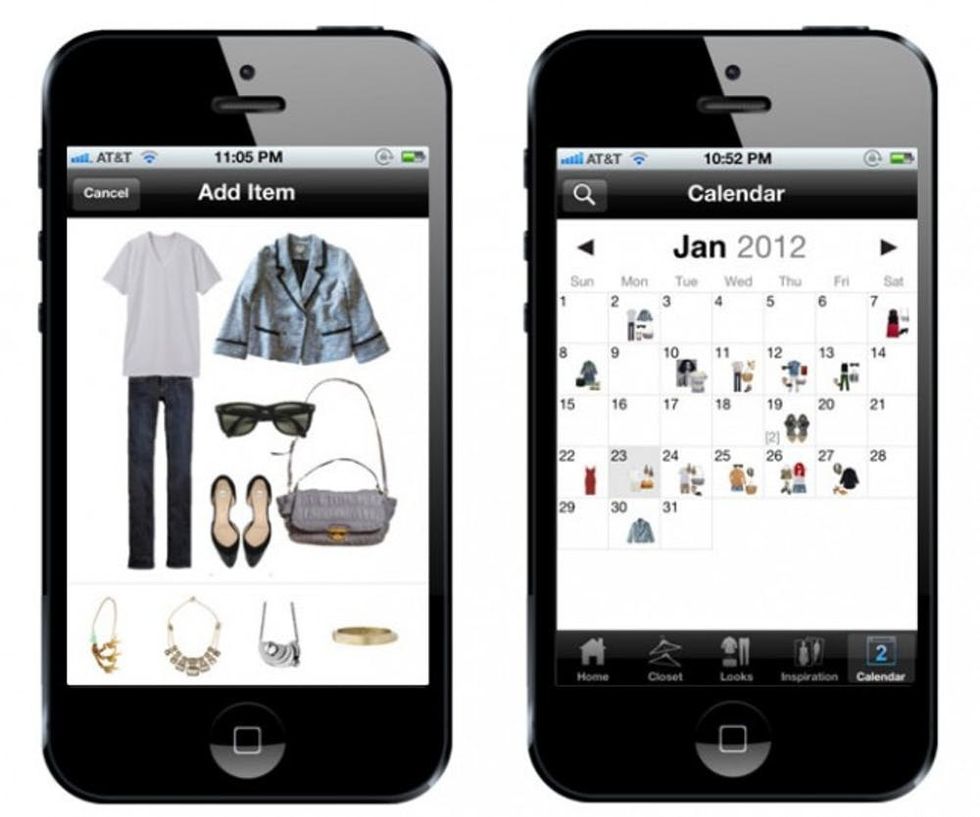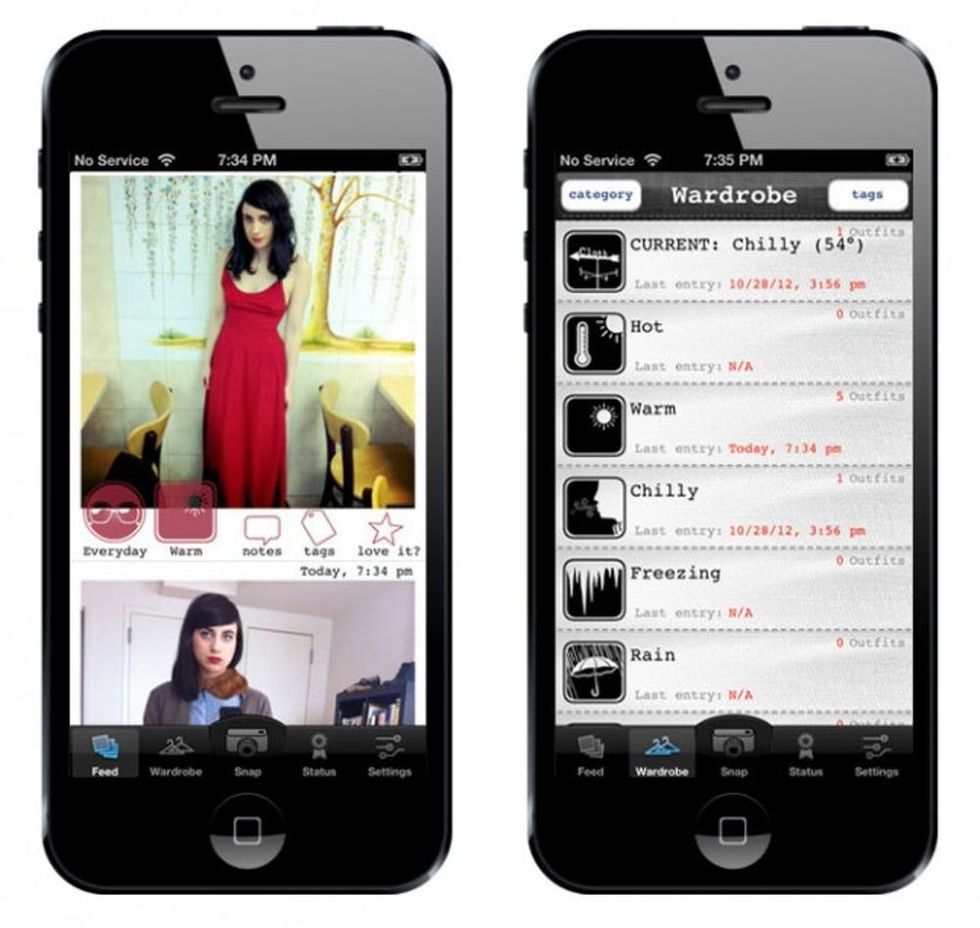 12 & 13. Stylebook and Cloth: We covered Stylebook and Cloth a little while ago, but they're such useful apps that we're including them again! Stylebook is great because you can use the app to organize your whole outfits, create new ones, and even schedule outfits with just your outfit. ($4, iPhone) For Cloth, instead of focusing on items of clothing, it creates a library of your outfits that you can categorize. Definitely helpful for those days when you have no idea what to wear– use Cloth to remind you how great the dress looked! ($1, iPhone)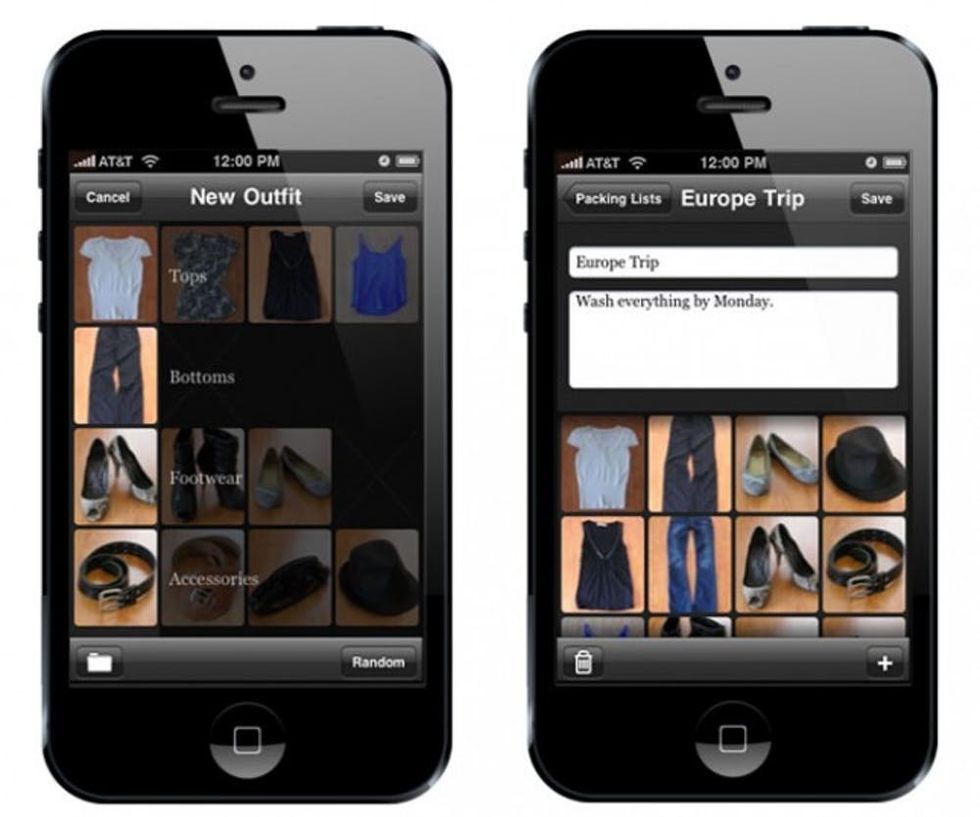 14. Closet: Similar to Stylebook, you use Closet to upload photos of your clothing to store it in your virtual closet. What we like about Closet is that beyond the ability to save favorite outfits, when you're in a slump, shake your phone and it'll pick an outfit for you. Sometimes it's just easier when someone tells you what to wear. You can also create packing lists for trips and send those lists or outfits to friends. ($3, iPhone)
What did we miss? Tell us about your favorite apps and sites for sweetening up your style. Bonus points if you shoot us a picture on Facebook or Twitter!