This Feminist Subscription Box Is the Monthly Splurge You Deserve
Jun 24, 2017
When you're an adult, monthly surprises are decidedly less cool than when you were a kiddo. An unexpected visit from Aunt Flo? Yikes. A mountain of home bills? Help! But this new feminist subscription box is set to change all of that. Stuffed full of gifts you'll actually want to use, this box of goodies will turn you and your mailman into BFFs as you impatiently wait by your mailbox for its arrival.
---
Backup Box is the brainchild of Sarah Tamez, the designer and creator behind No Kitchen Sink. Each month, she curates items that celebrate all of your favorite things: historical lady heroes, chocolate, self-care, life hacks, and more. Whether it's a tongue-in-cheek notepad, a bar of fancy chocolate, or a collection of Nasty Woman stickers, Backup Box is the perfect combination of fun and mindfulness.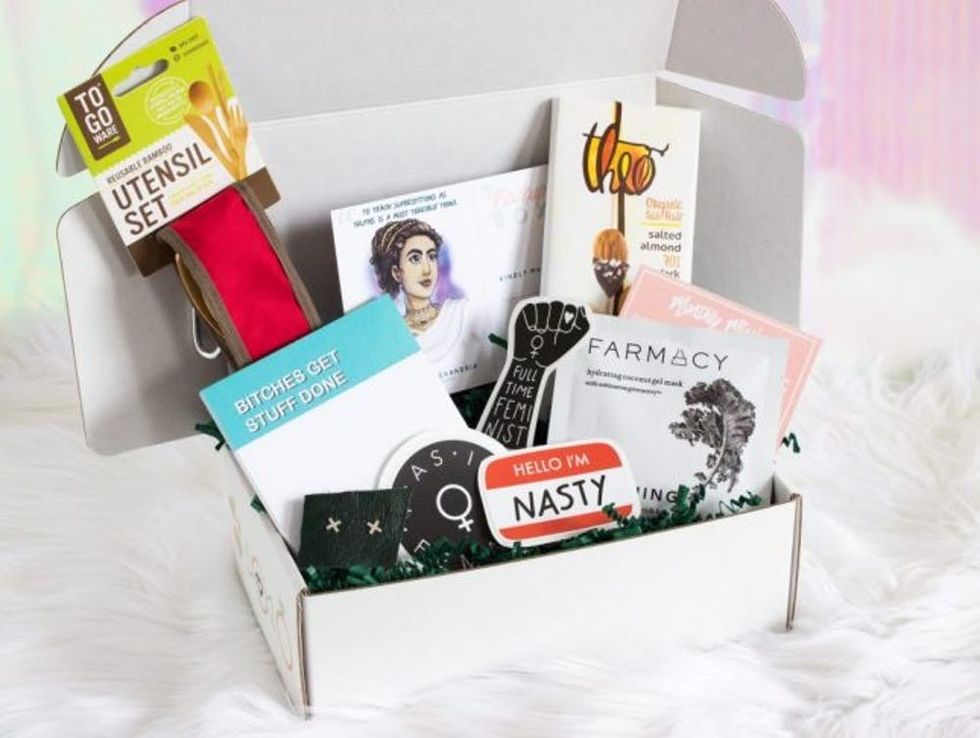 To make things even better, Tamez collaborates with different women-owned businesses to come up with the items, and she donates 10 percent of the profits to a different humanitarian organization every month. Each box costs $55, and you can purchase them individually, or sign up for a monthly subscription. While the price point definitely puts this box in the "splurge category," the feel-good mission and the creative selections make it worth the extra dollars.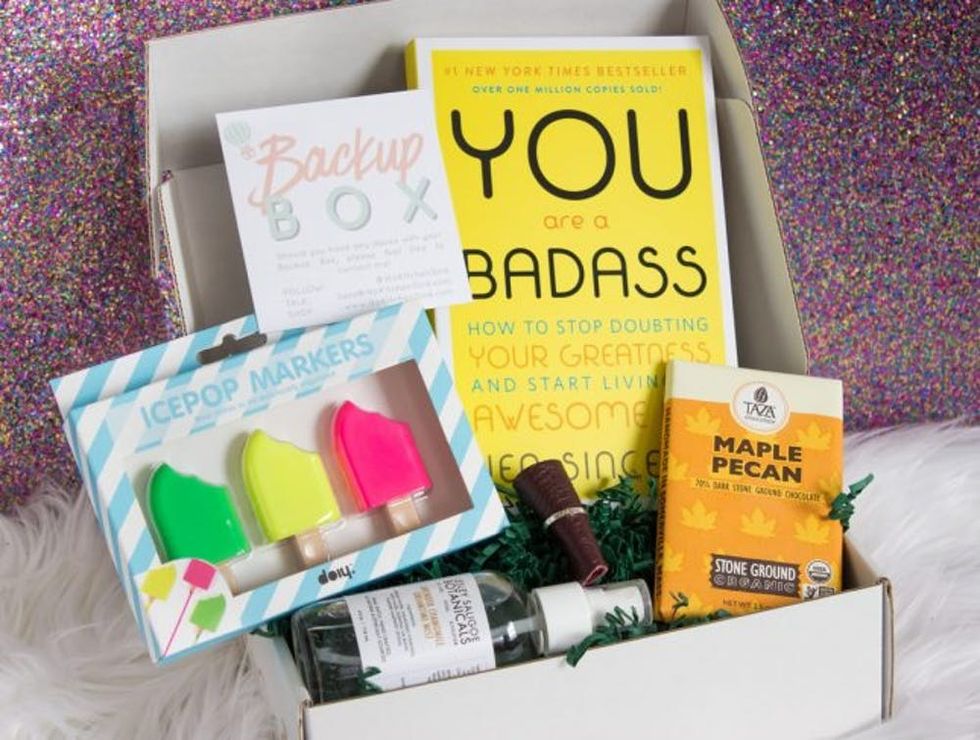 Give it to your best babe, surprise your work BFF with it, or add it to your Christmas wish list (it's definitely not too early to have one of those, right?). There's no going wrong with this present. We're betting all the ladies in your life would love to snag one of these.
What's your favorite subscription box? Tweet us @BritandCo and let us know!
(Photos via No Kitchen Sink)
Angela Velez
Angela is an MFA Fiction candidate at the University of Pittsburgh. You can find her reading obsessively, wandering bookstores and watching melodramatic television.
Creativity