Hot Stuff! Who Wants Free Lingerie for V-Day?
Feb 11, 2013
Oh Valentine's Day. A day to celebrate love, chocolate, flowers, and, of course, lingerie! One way to immediately set a romantic vibe is to create your own unique Valentine's Day look.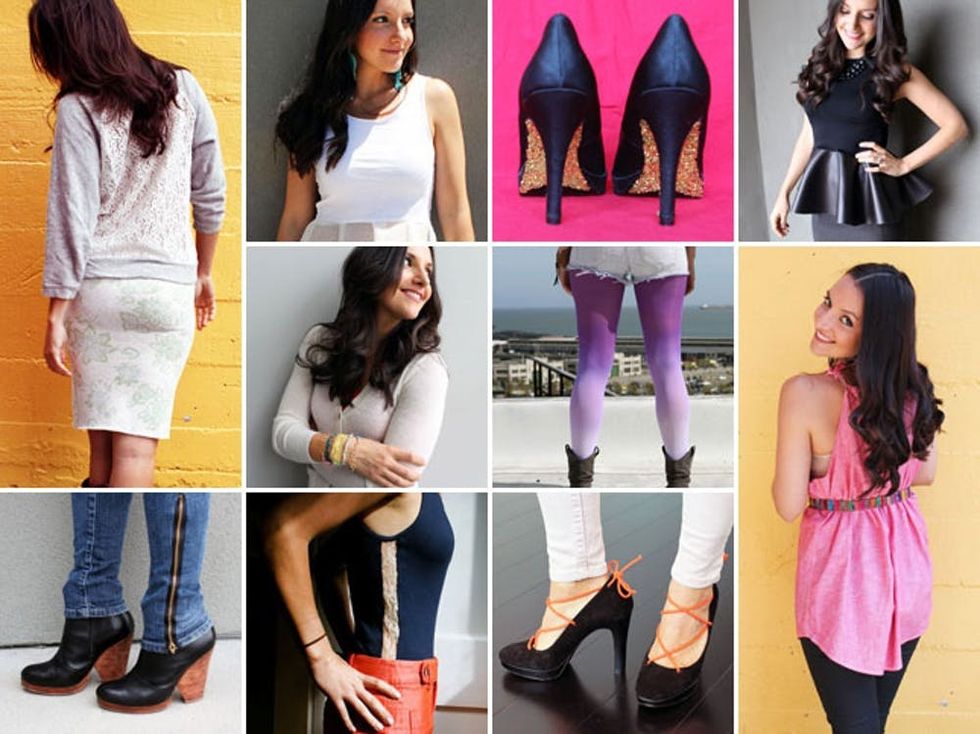 ---
That's why when the ladies at True & Co. asked us to drum up a collection of our favorite romantic DIY styles, we jumped at the opportunity. Every good Valentine's or date night outfit starts with your new favorite lacy foundation piece (perhaps found thanks to the fit finder quiz on True & Co.). But we're all about going beyond the foundations. We've rounded up 10 of our favorite DIY projects to turning everyday wearables into hot date night essentials.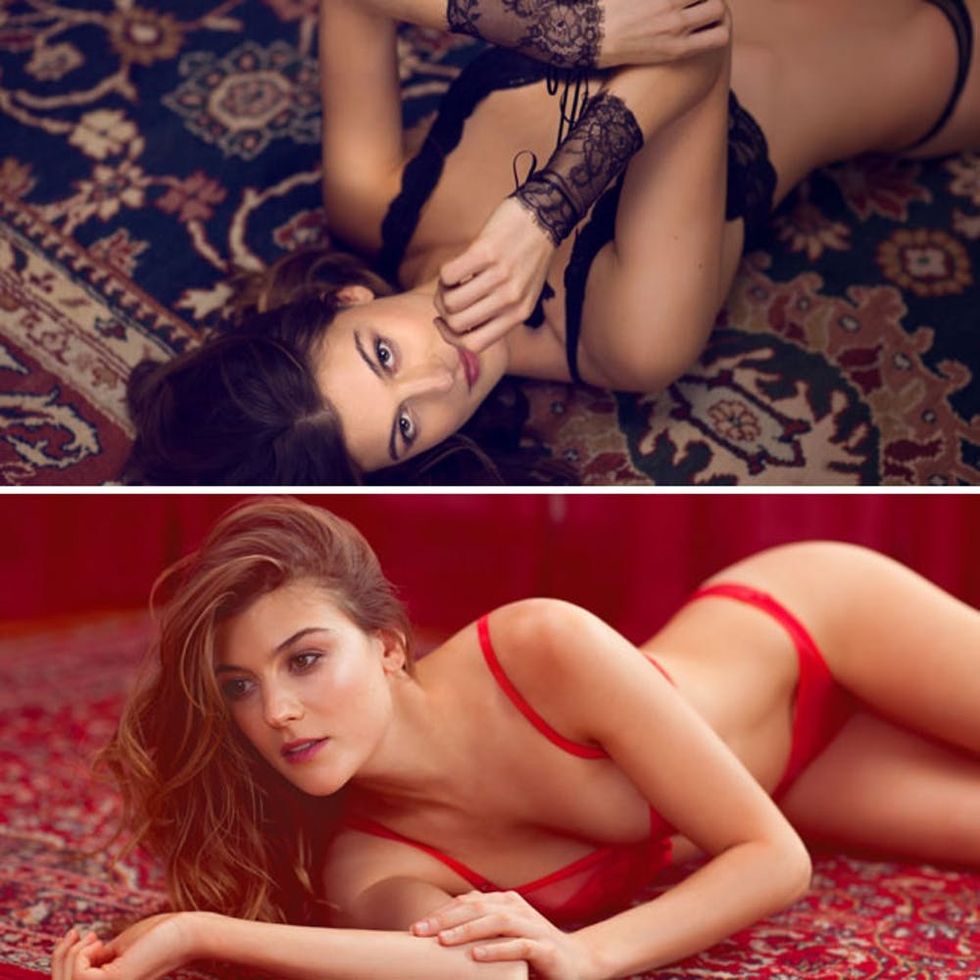 Before we get to our roundup of pretty pieces, we'll start with the foundation of any outfit that exudes sexiness: the perfect bra. The perfect bra is not just about bells and whistles – it's about a great fit that makes you feel just as good as it looks. Our friends at True & Co. are definitely revolutionizing how to find the perfect fit by taking you out of the uncomfortable dressing room and simply filling out a few questions about your style and size details online. Then their bra expert sends you 5 bras to try on at home. Pay for what you keep, and return the rest! So easy. For more on how it works, check out this article from last summer.
And guess what else? We've teamed up with True & Co. to give away one awesome bra box (valued at $225) with 5 brand new bras just for you! It's a great way to keep the Valentine's Day spirit going all year long. More on that later. Now, time for DIY style.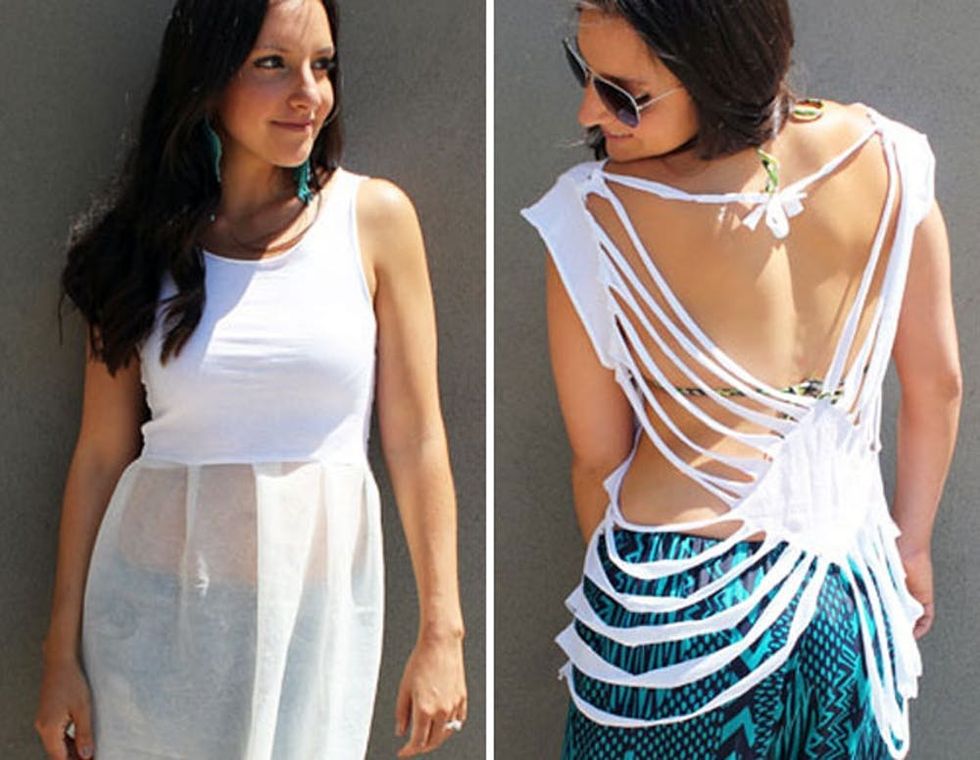 1. Trick Out Your Tee: You know we love turning an old basic into a new on-trend piece. Case in point, the classic white tee. For a romantic bohemian look, add a chiffon or other sheer material to the bottom to create your own baby doll top. And if you'll be in a warm climate over the weekend, create a gorgeous backless piece that's sure to turn heads.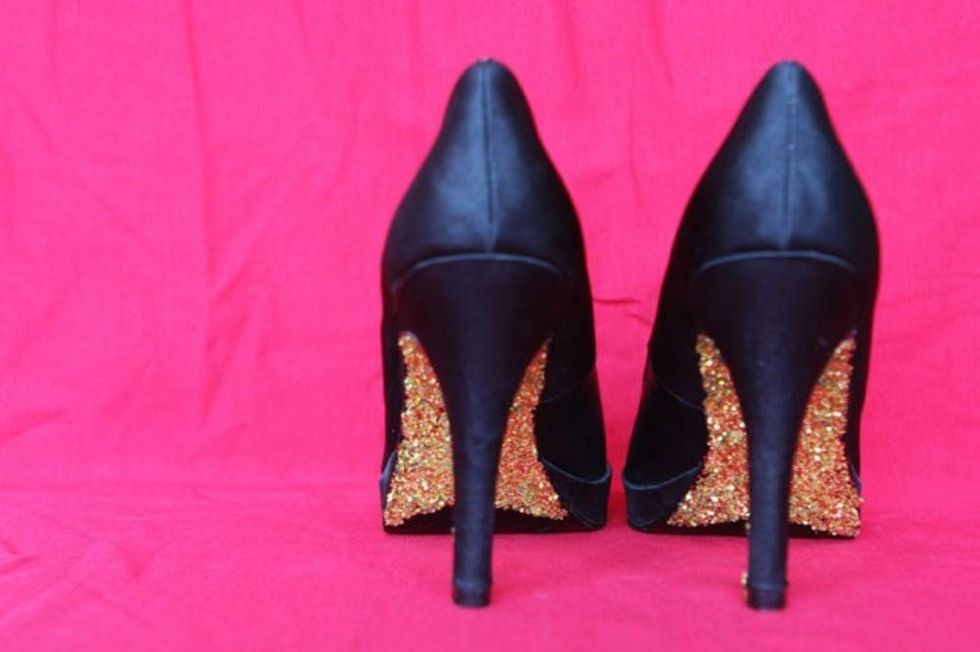 2. Glitter Heels: We love glitter! Adorn the bottom of a pair of basic black pumps with loads of glitter and kick up those heels ;)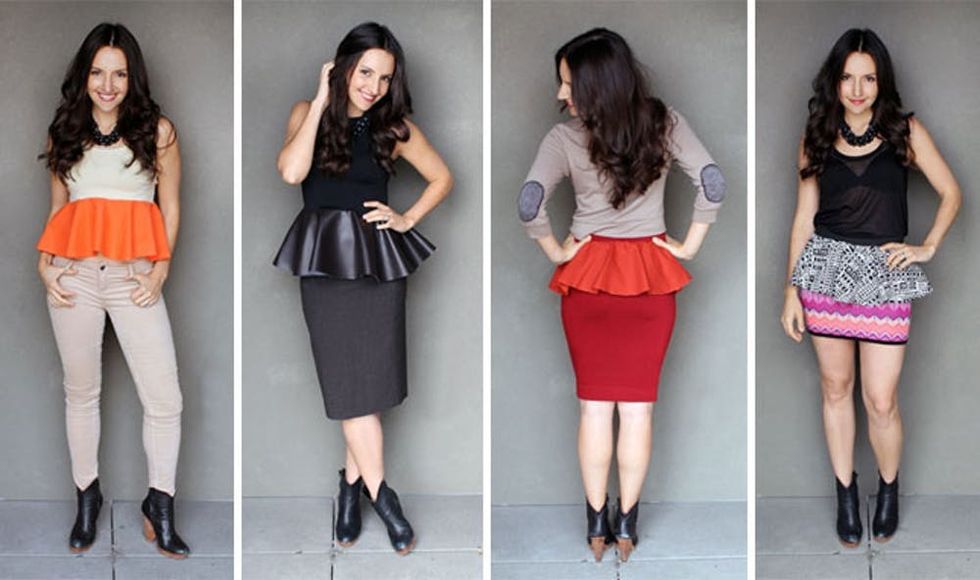 3. Pretty in Peplum: No matter what kind of date night you've got lined up, a little DIY peplum action is a great way to add a dose of classic femininity to any outfit. Whether you're going for an urban hike, out to a fancy dinner, sipping cocktails at a gallery opening, or hitting the club with your girls, peplum is oh-so-pretty.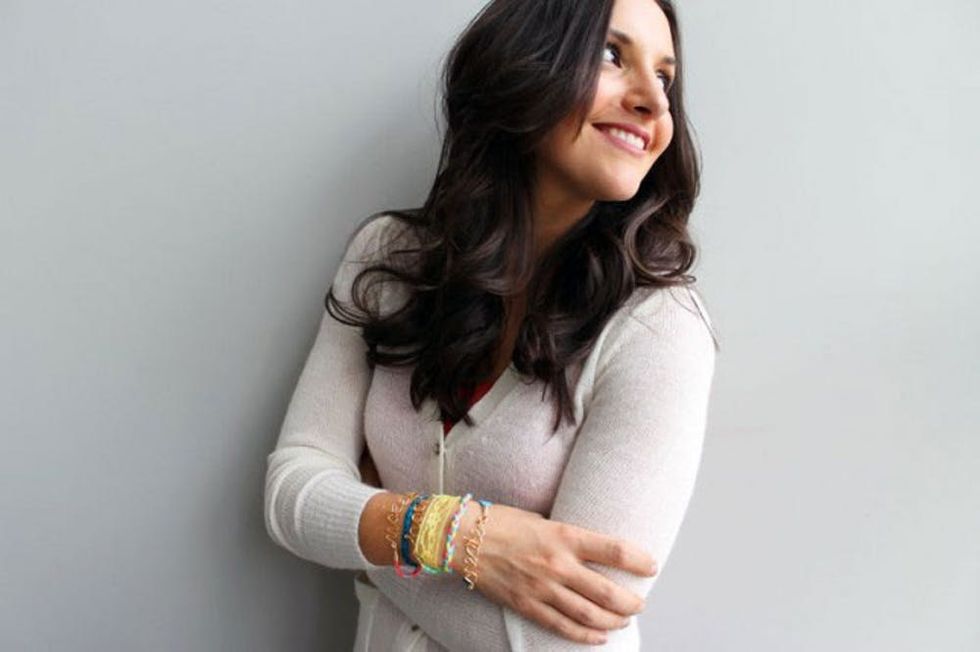 4. Words of Love: Wear your love right on your sleeve… er, wrist? These sweet friendship bracelets are all about expressing your feelings.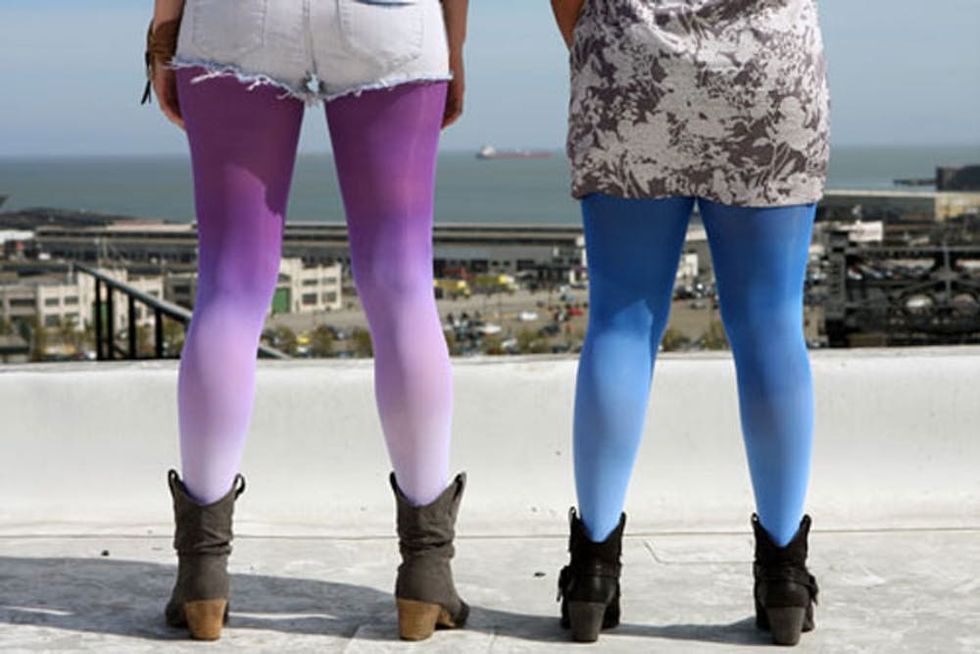 5. Ombre Tights: So you want to wear a hot little black dress but don't want your legs to freeze? Ombre tights to the rescue!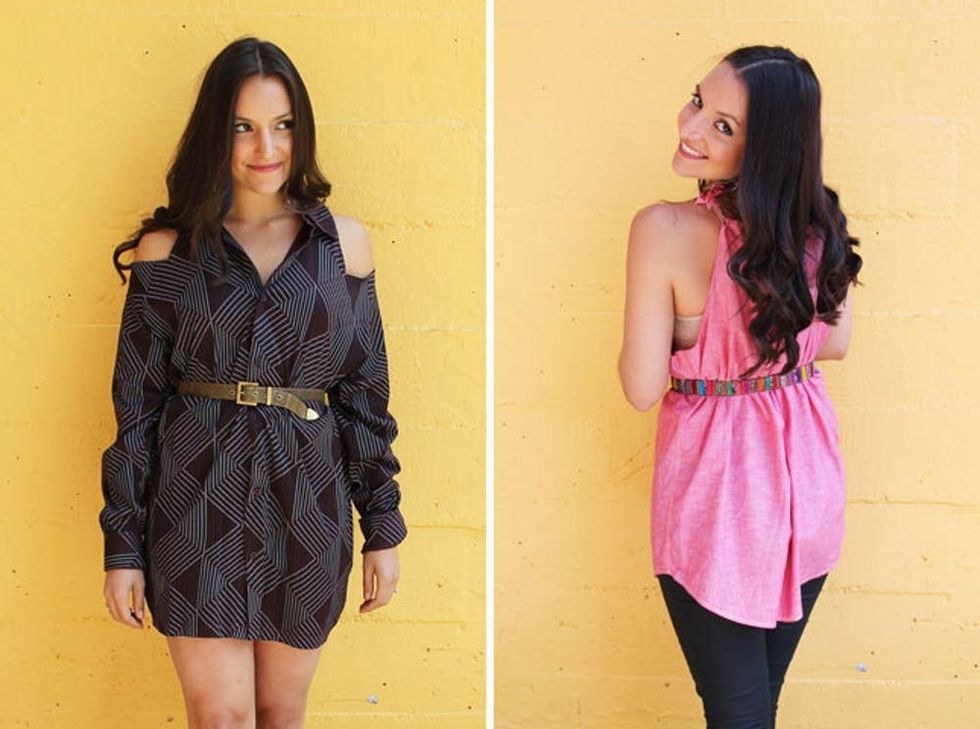 6. Men's Shirt Dress: Your man loves when you rock his dress shirts around the apartment, so why not turn one into an actual dress? These two tutorials on how to make your own are sure to make him swoon.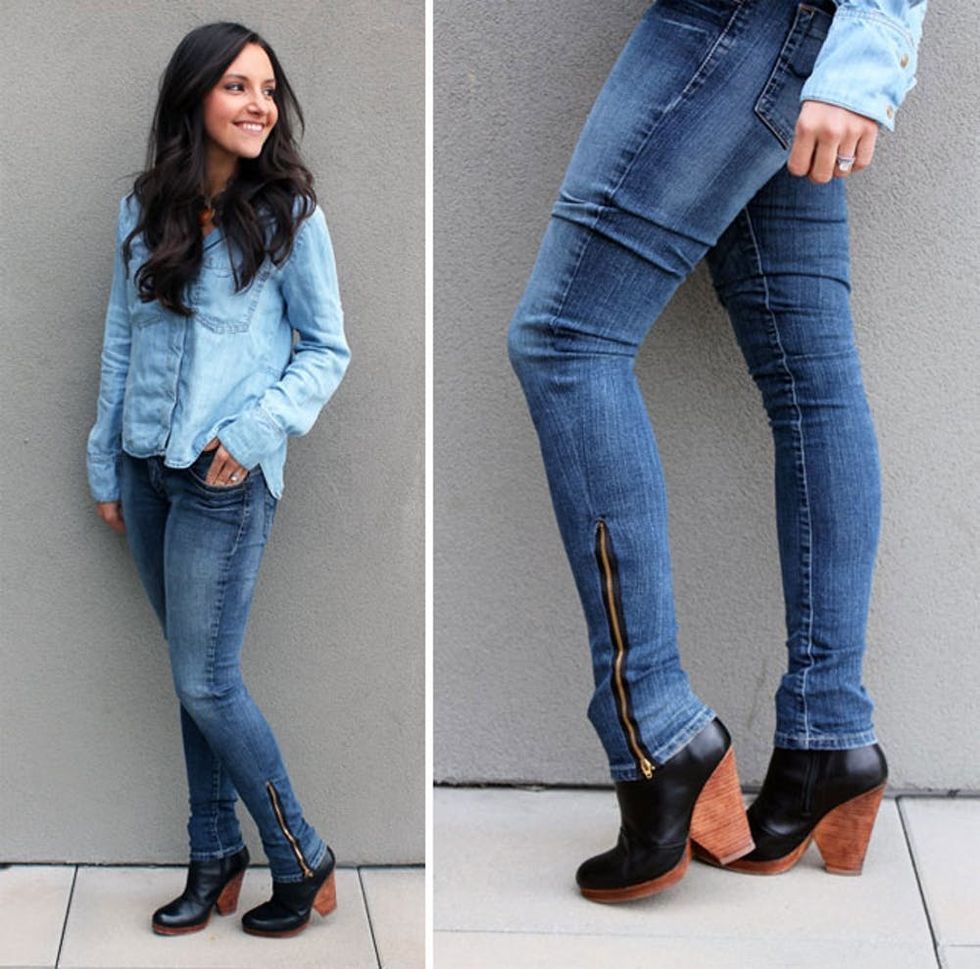 7. Zip Skinnies: Looking for a sexier take on denim? Turn your old bootcut jeans or flares into smokin' skinnies!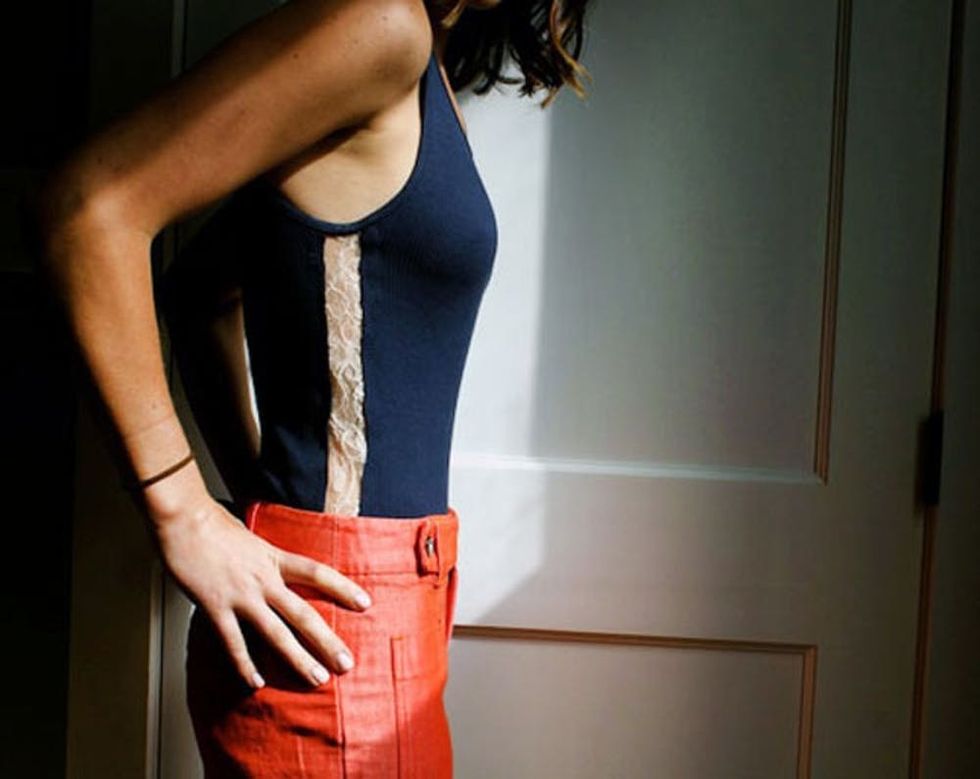 8. Peekaboo Tanks: Peekaboo! For a sneaky bit of sexiness, add lace windows to basic tanks or tees.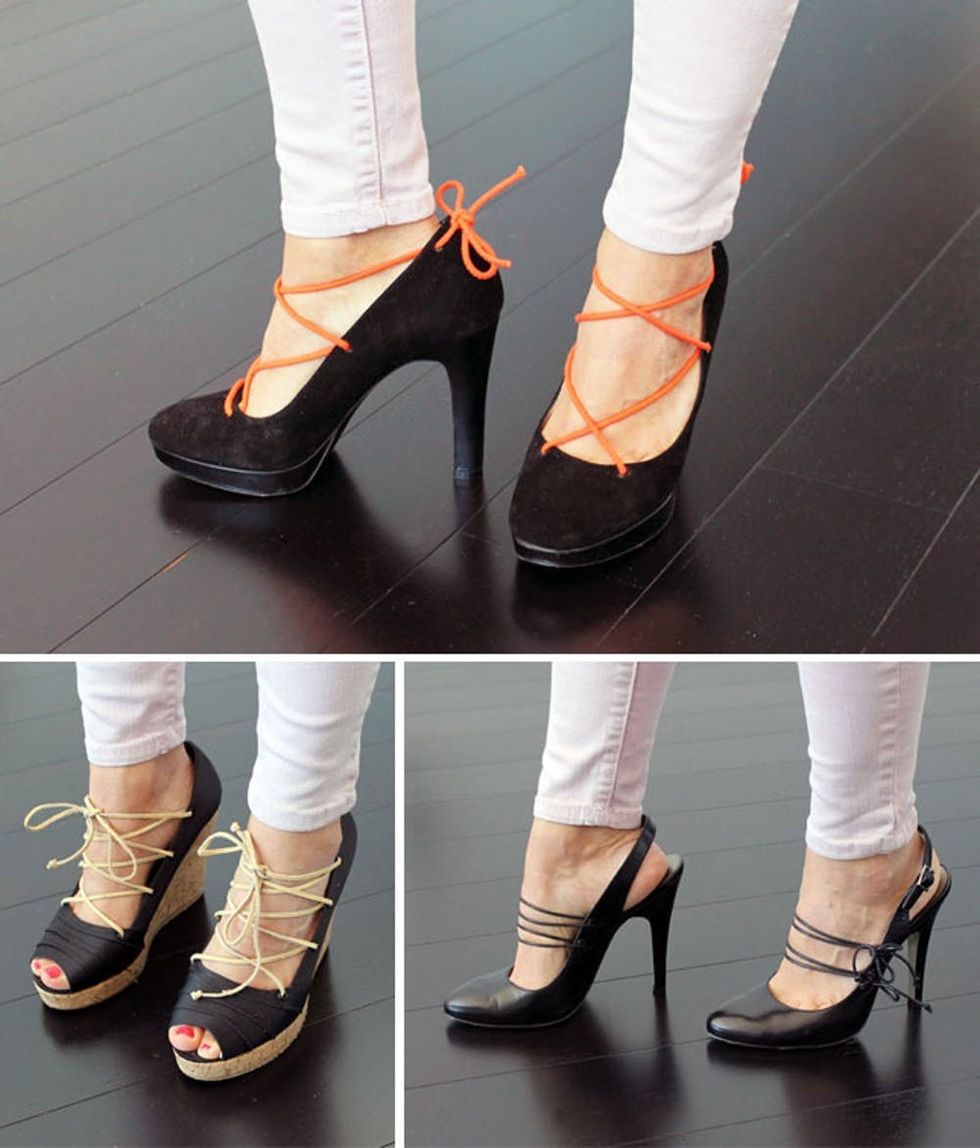 9. Lace Up Your Pumps: Update old pumps, slingbacks or wedges by adding laces to them. The punny plays on getting "all tied up" are endless… ;)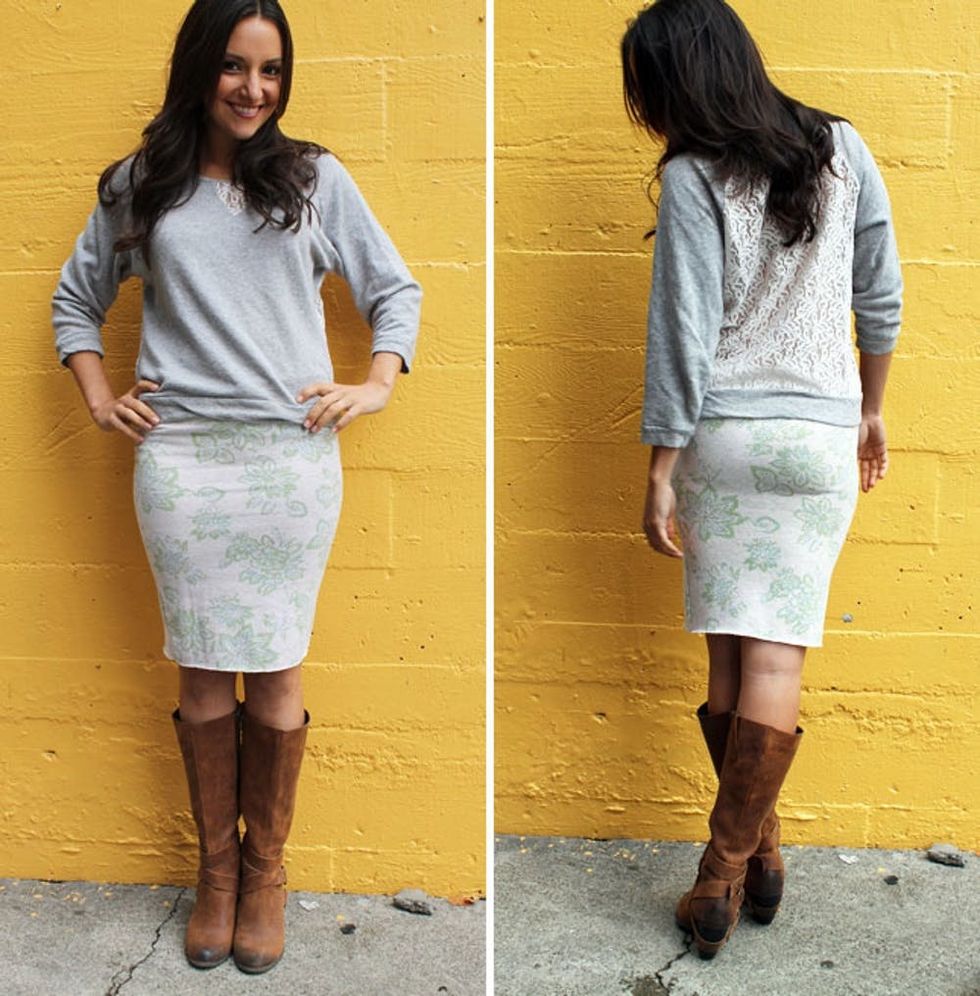 10. Lace Hoodie: Last, if you're planning a cozy night in, make that hoodie just a little bit hotter. Add lace to the back, like the peekaboo tank, and your honey will love the sneak peek. You can even turn another hoodie into a skirt!
But what about that giveaway? As we mentioned, True & Co. is giving away on exclusive bra box (5 bras, valued at $225 total) to one lucky Brit + Co. reader.
UPDATE: Congrats to Amina Boudarga, the winner of this giveaway!!
Here's how to enter (in the comments below):
2. Tell us your favorite True & Co. bra style.
3. Tell us who your favorite style icon is.
Here's what your entry should look like:

This giveaway closes on Thursday, February 14th. The winner will be selected at random. You can read all about our contest terms here.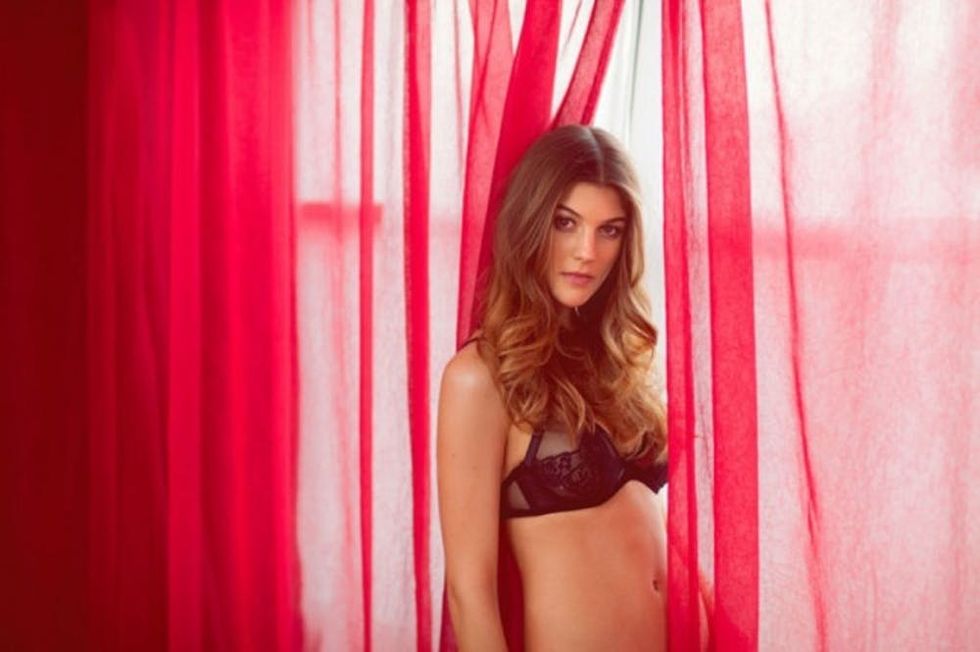 And if you can't wait for the giveaway and want something sexy to rock this Thursday, head to True & Co. and place your orders today by 4pm PST (for free Valentine's shipping)! After 2/11 4pm PST, customers who place a $120 minimum order by Tuesday 2/12 4pm PST will get free guaranteed V-Day delivery.
If you have questions about this giveaway or any of the style tutorials above, give us a shout over email, on Twitter, Facebook, or in the comments below.
Anjelika Temple
As Chief Creative Officer and Founding Partner at Brit + Co, Anjelika Temple brings her voracious consumption of all things creative and colorful to DIY projects, geeky gadgetry finds and more. When she's not DIY-ing her heart out, you'll find her throwing dinner parties with friends or adventuring with her husband David, their daughter Anokhi, and their silly dog Turkey.