Zoe Saldana Just Accused Hollywood of Bullying Donald Trump and People Are Mad AF
Jan 15, 2017
Choosing not to learn from Nicole Kidman's "pro-Trump" comments, which landed the Australian actress in hot water earlier this week, Zoe Saldana has come out and seemingly stood up for our President-Elect with some comments of her own, and, as you can imagine, people are NOT pleased. In fact, they're mad AF.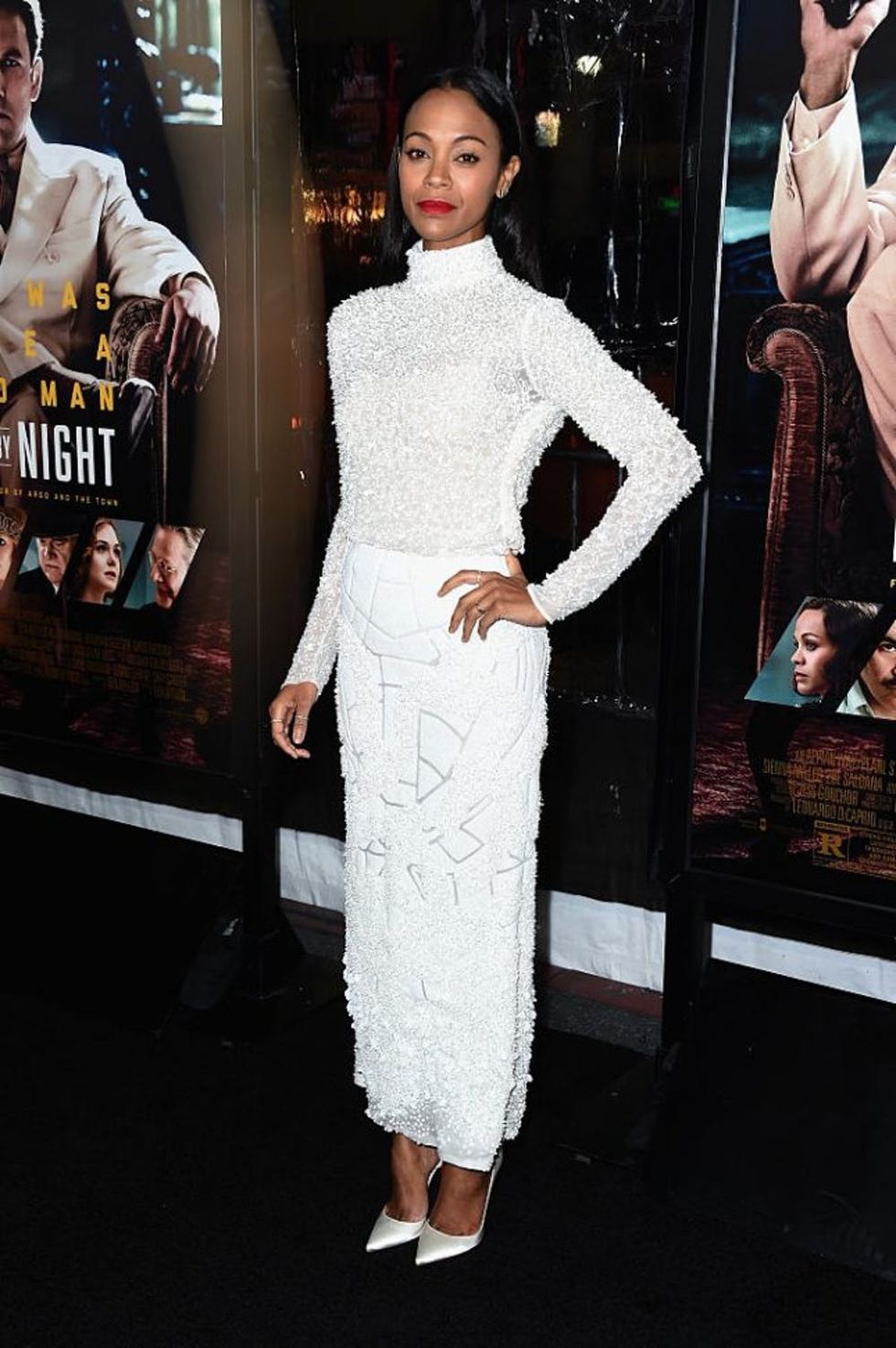 ---
The 38-year-old actress went against Hollywood, Katy Perry and popular opinion in an interview with AFP when she said actors had bullied Donald Trump during the election, and claimed that the harsh criticisms actually helped him win. Although Zoe says she is not a Republican supporter, she seemed to come to PEOTUS' defence when she said, "We got cocky and became arrogant and we also became bullies." (Perhaps she's referring to this expletive-filled musical parody?)
Stop bullying Trump, Zoe Saldana tells Hollywood https://t.co/HC2gHbMn38

— AFP news agency (@AFP) January 14, 2017
"We were trying to single out a man for all these things he was doing wrong," she continued. "That created empathy in a big group of people in America that felt bad for him and that are believing in his promises." The Star Trek star's choice of words quickly began garnering a loooot of backlash, with people on social media making it perfectly clear they were not impressed by her reasoning.
Disappointed because Zoe Saldana is such a great actress.

— Sugabelly (@sugabelly) January 14, 2017
Zoe Saldana, so ur defending Donald Trump now, ur the exact opposite of what Nina Simone represented & this is why no 1 wanted u 2 play her pic.twitter.com/PcWJ3UOiXw

— 🔪♐Skin of Becky♐🔫 (@IKilledBecky) January 14, 2017
Zoe Saldana said hollywood bullied trump but trump has been bullying people all over the United States

— Imjustinwilson (@Imjustinwilson) January 14, 2017
Zoe Saldana is the same person who said she couldn't complain about racism in Hollywood because her president is Black. https://t.co/HSeMoqByQ5

— Michael Arceneaux (@youngsinick) January 14, 2017
Eek!
For her part, the mom of two concluded that she is "learning from (Trump's victory) with a lot of humility."
On that point, we can certainly agree.
Do you agree with Zoe's comments? Tweet us @BritandCo.
(h/t Yahoo, photo via Frazer Harrison/Getty)
Barbara Pavone
Barbara Pavone is a pop culture-obsessed writer based in beautiful (but ridiculously cold) Montreal, Canada. When she's not working, she's sipping on a Pimm's Cup and daydreaming about her celebrity hero, Saint West.
Politics