Meet Jelena Aleksich, Whose Confetti Project *Literally* Turns Self-Love into a Celebration
Nov 22, 2017

Ladies First highlights women and girls who are making the world better for the rest of us.
---
Confetti can mean two things to someone: a mess waiting to happen or a major celebration. Jelena Aleksich, founder of The Confetti Project, chooses to associate it with the latter. After finding confetti in her jacket pocket leftover from an Ok Go concert, a sad day instantly turned into a happy one, and she realized just how powerful the concept of confetti can be. At the same time, she had just moved to Brooklyn and made the decision to leave her nine-to-five job at Thinx in search of a better work-life balance. All of these events combined led Jelena to pursue a passion project: dousing people with confetti while asking: "What do you celebrate?"
"I've always been an inquisitive person and genuinely wanted to know why people get out of bed. It's easy to take that for granted," says Jelena.
Though The Confetti Project was intended to be a coffee table book, it turned into a blog and brand. Over the past two and a half years, Jelena has photographed at least 300 people.
"My mission is to get people comfortable being vulnerable. We live in such an achievement-centric society that we don't have moments to check in with ourselves about what we care about or where we are in our journey. The confetti invites people to surrender to that divine art of playing and being in the present moment," explains Jelena.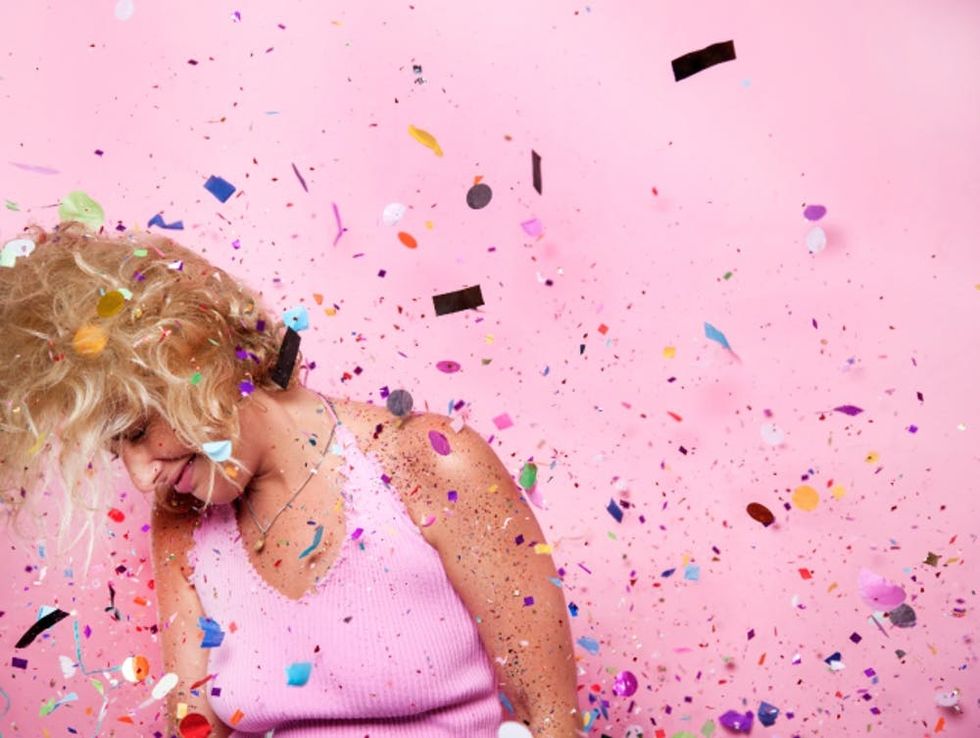 During a two-hour session, Jelena begins with a Q&A, makes her way into the confetti movement-based photoshoot, and closes with more questions. She starts with, "why are you here?" and eventually asks, "what do you celebrate?" The second set of questions is a bit more detailed: "what do you love about yourself?; how do you want to be remembered?; what's your biggest fear?"
Each photo shoot is different, specifically because each person's story is different. But Jelena also utilizes her studio to the best of its ability. She has 40 types of confetti; each a different color, material, and falling rate. She then guides them into different poses based on their responses and plays the one song they can't not dance to, so they can fully let go.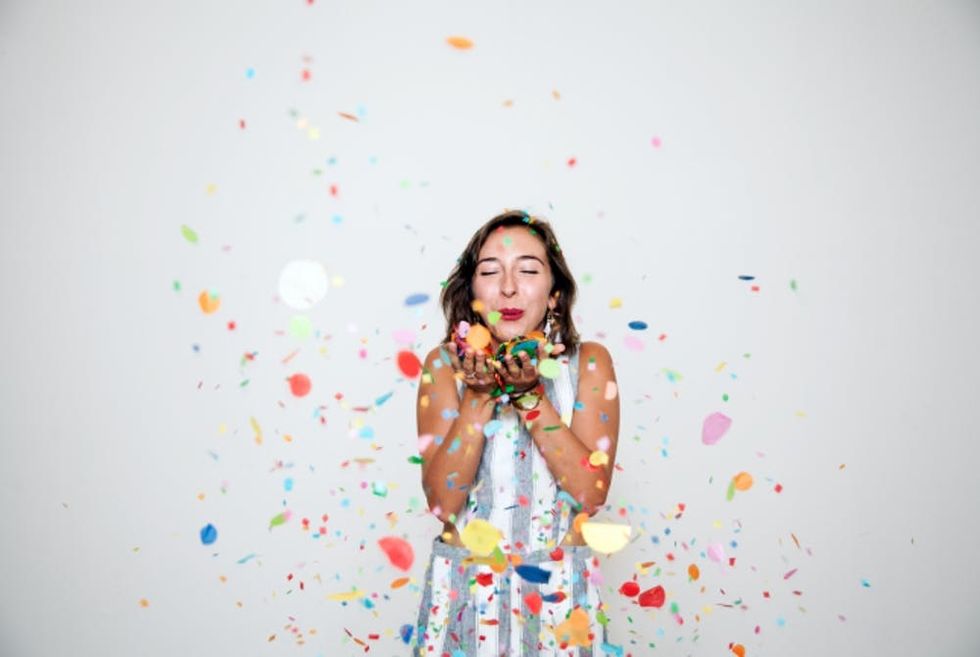 At a time when everything tries to be Instagramable, Jelena admits it's easy for The Confetti Project to seem superficial. But she insists that's certainly not the case.
"I'm constantly trying to find the beauty and meaning in everything. I get to freeze moments in time for people when they're living their core truth and that's really powerful."
For women specifically, Jelena finds that the dialogue in our society makes it difficult for us to say what we love about ourselves because it comes across as egotistical. But The Project doesn't allow for that.
"It's okay for women to say I'm a badass, I'm so good at this, this is what I love about myself," affirms Jelena.
Soon after she began The Project, her father was diagnosed with cancer. Initially, it seemed like she was dealing with opposite concepts, pleasure and pain, but she quickly realized that you can't separate the two. Jelena lost him within a year, but she did gain more gratitude for simply being alive, something she channels into her work.
"I want to look back on my life and be joyful in every moment even if it's intense, because I'm not always going to be here. And I want that to be the case for others."
Jelena knows that the coffee table book will come, along with a few other goals. She wants to work with non-profit organizations and social awareness campaigns. And eventually, to reach people on a global level.
Ultimately, Jelena wants to keep connecting with people as much as she can. By sharing others' stories, Jelena hopes people realize that they're never going through anything alone.
"We're all humans and we all experience the same universal feelings. Celebrating means celebrating all the parts of us, even the dark parts."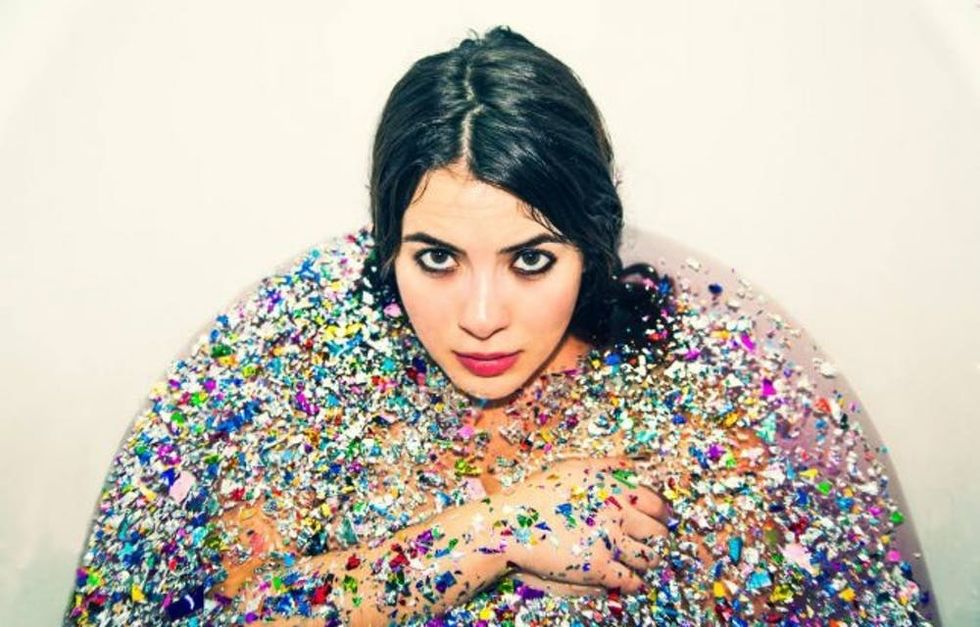 How do you celebrate yourself? Tell us @BritandCo!
(Photos via Jelena Aleksich/Final image via Jack Empire)
Natalie Zisa
Natalie Zisa is a freelance writer based in New York City. When she's not writing about inspiring women, she's pursuing dance professionally. Otherwise, you can find her searching for free fitness classes, lip syncing to her favorite Italian music, and enjoying her mom's homemade pizza. If she could interview one person, it would be Chelsea Handler.
Empowerment