9 Healthy Cannabis Products You'll Want to Try
Jan 20, 2017
Smoking weed is definitely a thing these days, especially now that it's legal in some places in the US. You can hire a "budtender" for your wedding weed bar, join a marijuana-friendly gym or snag a Keurig-like vaporizer for consuming your stash (not to mention snag some free marijuana at the inauguration). Whether or not you're down with smoking pot, you've likely heard that there are all kinds of cannabis products hitting the market that don't actually get you high. You may be wondering why cannabis would be used in health, beauty and food products for any purpose other than "recreational use," and the answer is both complex and pretty convincing.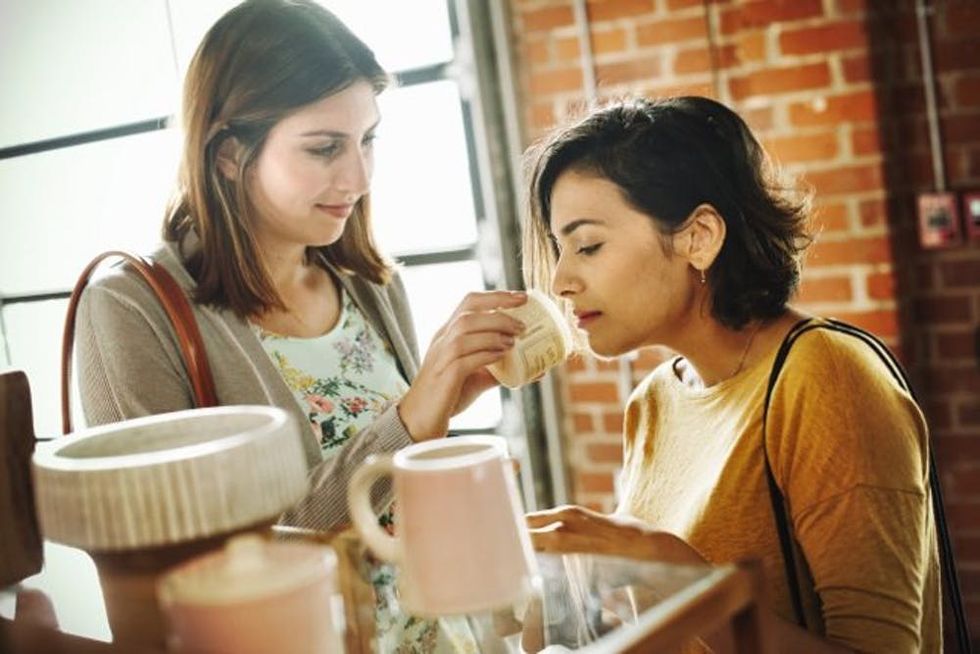 ---
First, you have to understand the basics of hemp versus marijuana. Both varieties come from the Cannabis sativa species, but marijuana (also sometimes just called cannabis) is a strain that contains THC, a psychoactive cannabinoid (AKA substance found in cannabis plants) that makes you feel high. Hemp, on the other hand, has no psychoactive properties and a very small amount of THC, falling below the legal limit of 0.03 percent. Cannabis also contains over 100 other types of cannabinoids, which have been shown to have antioxidant properties and could potentially reduce inflammation in the body and soothe pain. In other words, they're good for you — so it makes sense that people would be incorporating them into all kinds of products. There's a lot of research going on at the moment about what exactly the benefits of various cannabinoids are, but it all looks very promising. Here are 10 non-smokable cannabis products you'll want to get in on.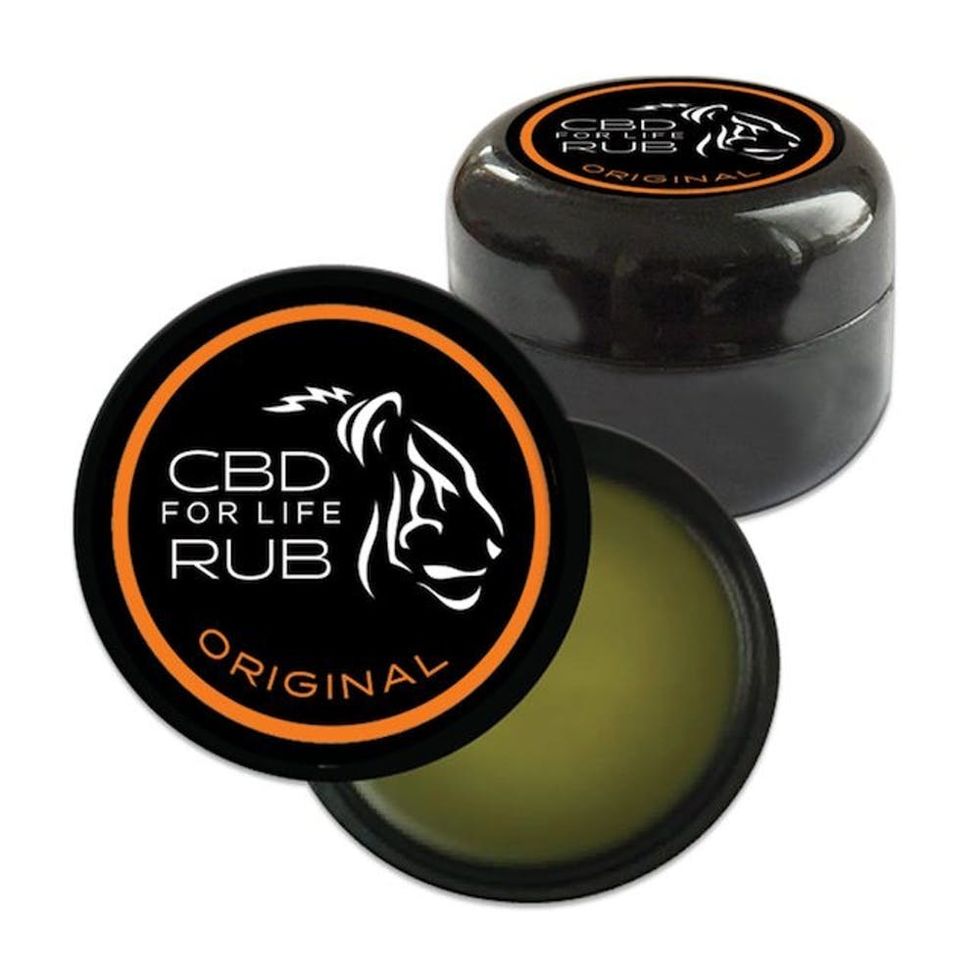 1. CBD for Life Rub ($17): While there's some disagreement in the scientific community about whether or not you can actually absorb these substances through your skin, you'll find a plethora of beauty products containing cannabidiol (CBD), one of the most well known non-psychoactive cannabinoids with medicinal properties. This one is specially formulated for muscle aches and pains.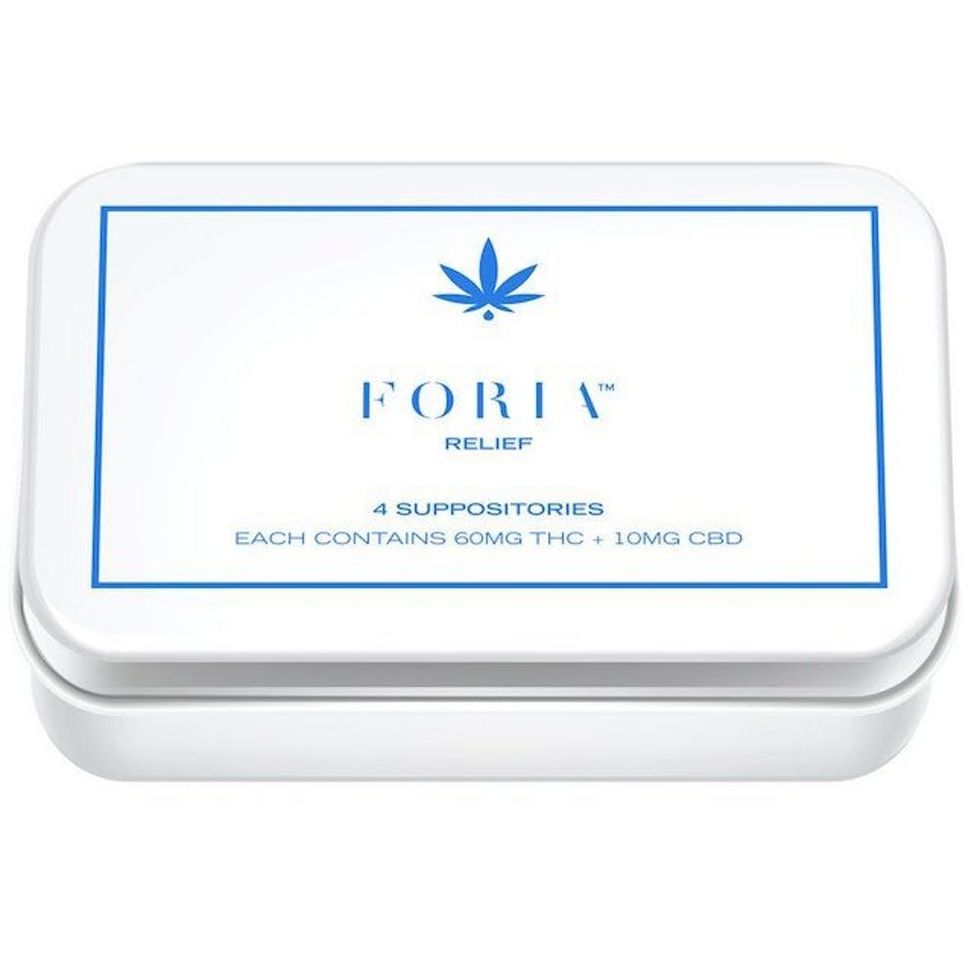 2. Foria Relief ($44): Sadly, these menstrual-cramp-relieving suppositories are only available in Colorado and California, since they contain THC beyond the federal limit, but the idea is so cool we had to include them. While the company recommends consulting your doctor before trying these, they promise the muscle-relaxing and pain-relieving properties of pot without the "high." To purchase or for more info, visit a local dispensary.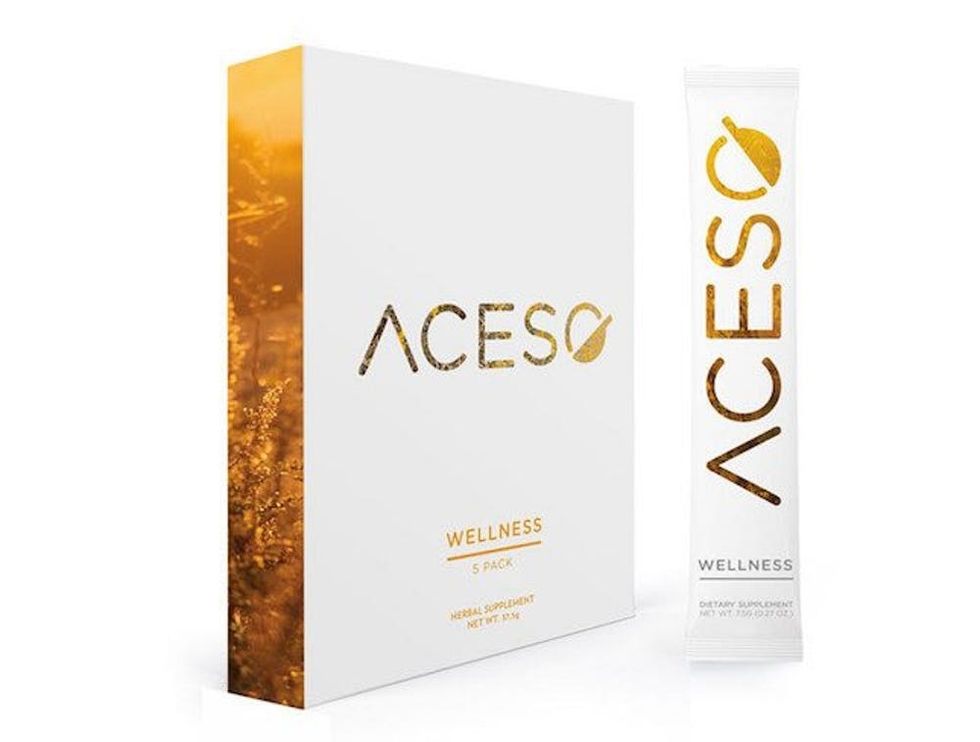 3. Aceso Wellness Beverage Powder ($10 for five packets): Each serving of this daily herbal supplement contains 7.5 milligrams of CBD. It's formulated to help regulate your mood plus promote overall energy and wellness.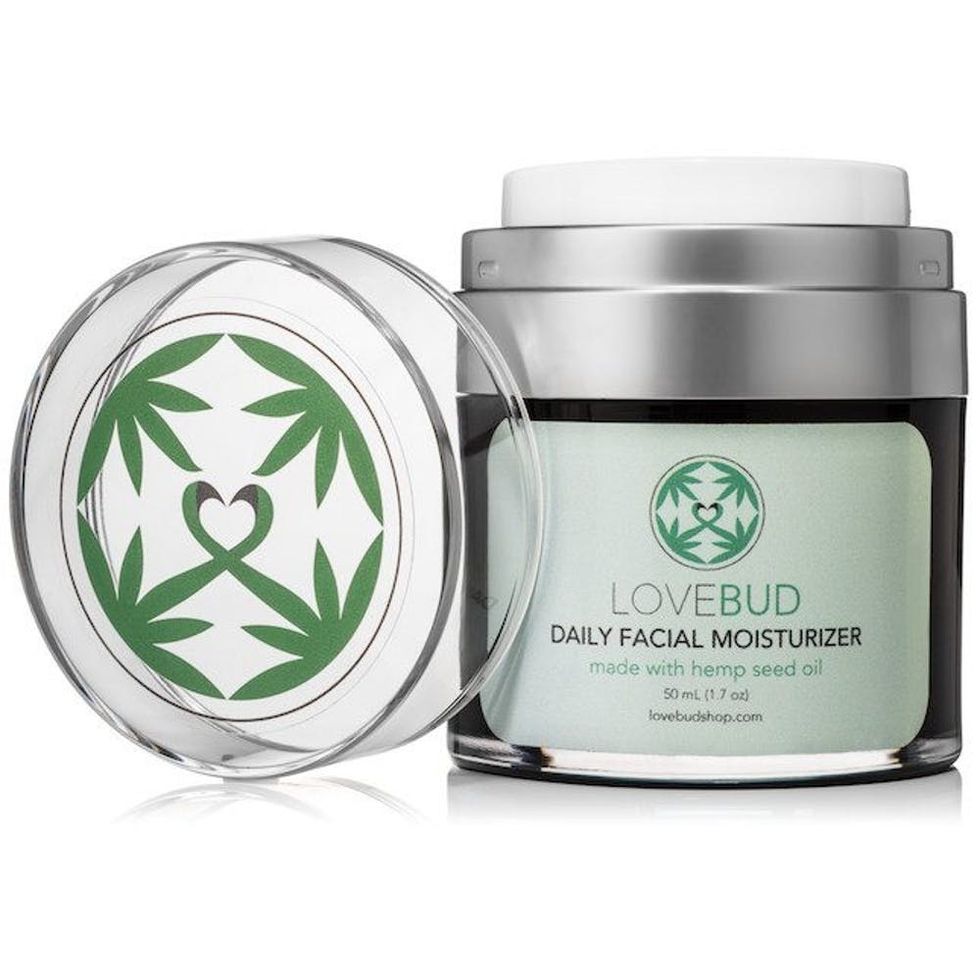 4. LoveBud Daily Facial Moisturizer ($35): Hemp oil is awesome for your skin, and it's one of the main ingredients in LoveBud's products. This light but effective moisturizer will leave your skin feeling fresh and replenished.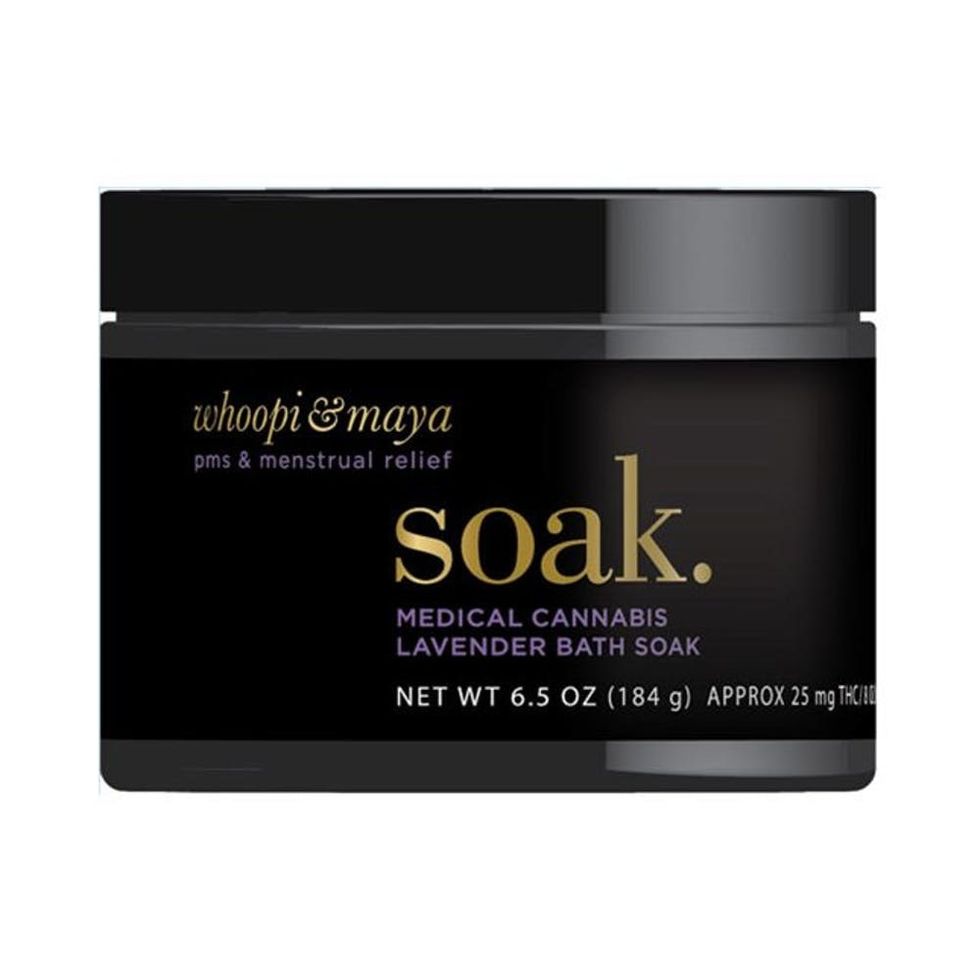 5. Whoopi & Maya Soak: Another item that must be purchased from a dispensary because of its THC content, this bath soak is also targeted at menstrual pain. Whoopi Goldberg and cannabis-industry veteran Maya Elisabeth teamed up to create this line of products specifically to help women feel better on their periods. This product is an Epsom salt, so you basically just dissolve it in the bath and bliss out. Again, you're not likely to get high from it since the THC content is quite low and you're diluting it with a lot of water. For pricing and more info, visit a local dispensary.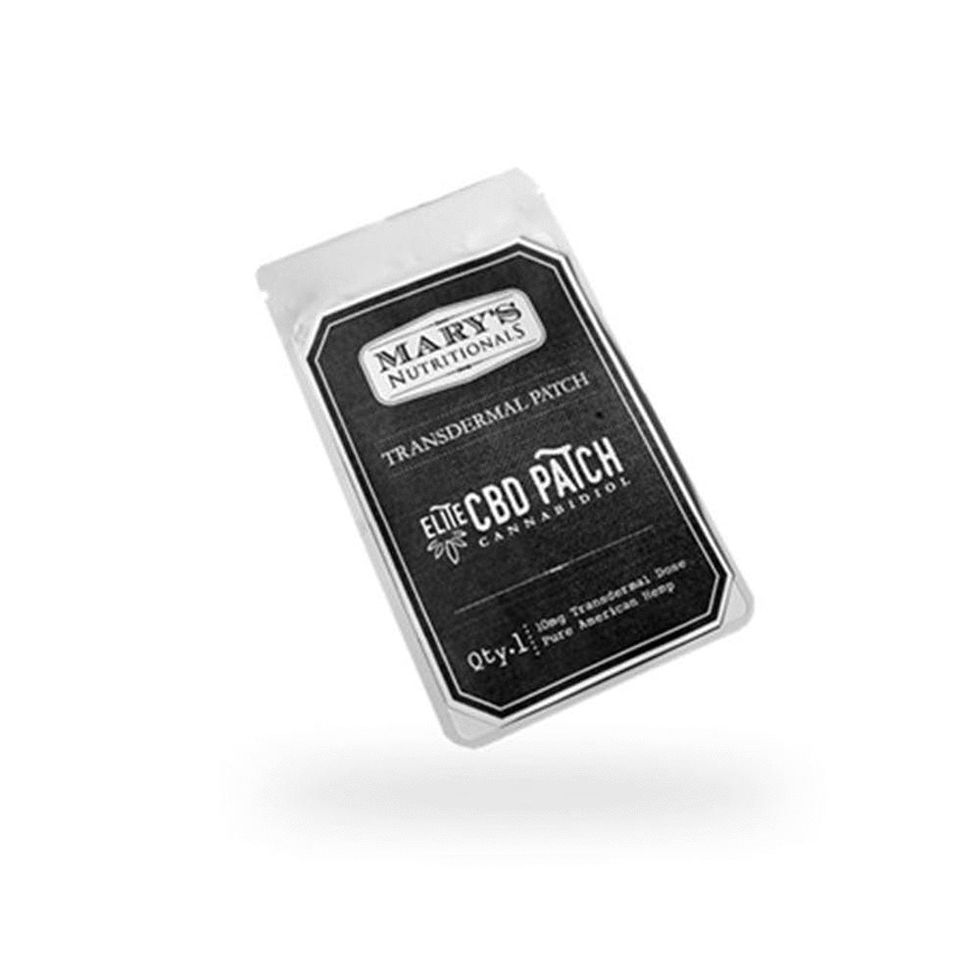 6. Mary's Nutritionals Transdermal CBD Patch ($10): If you don't feel like adding new supplements or beauty products to your routine, this handy little patch could do the trick. It gradually releases inflammation-fighting CBD over the course of 8-12 hours.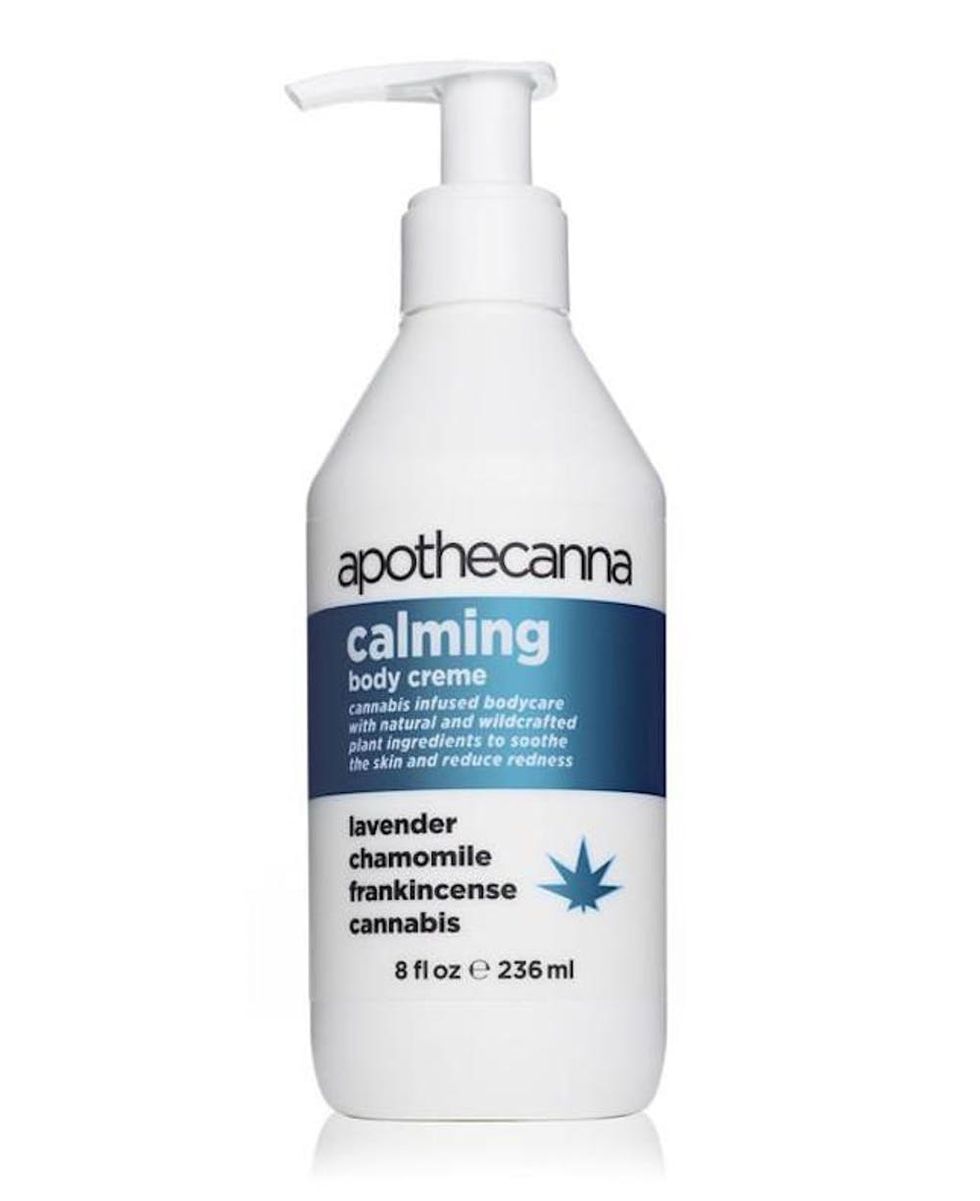 7. Apothecanna Calming Creme ($40 for eight ounces): Apothecanna focuses on traditional plant medicine, which utilizes cannabis heavily. All of their products are meant to soothe and relieve stress, and this one happens to moisturize your body too. Try applying it before bed to really chill out.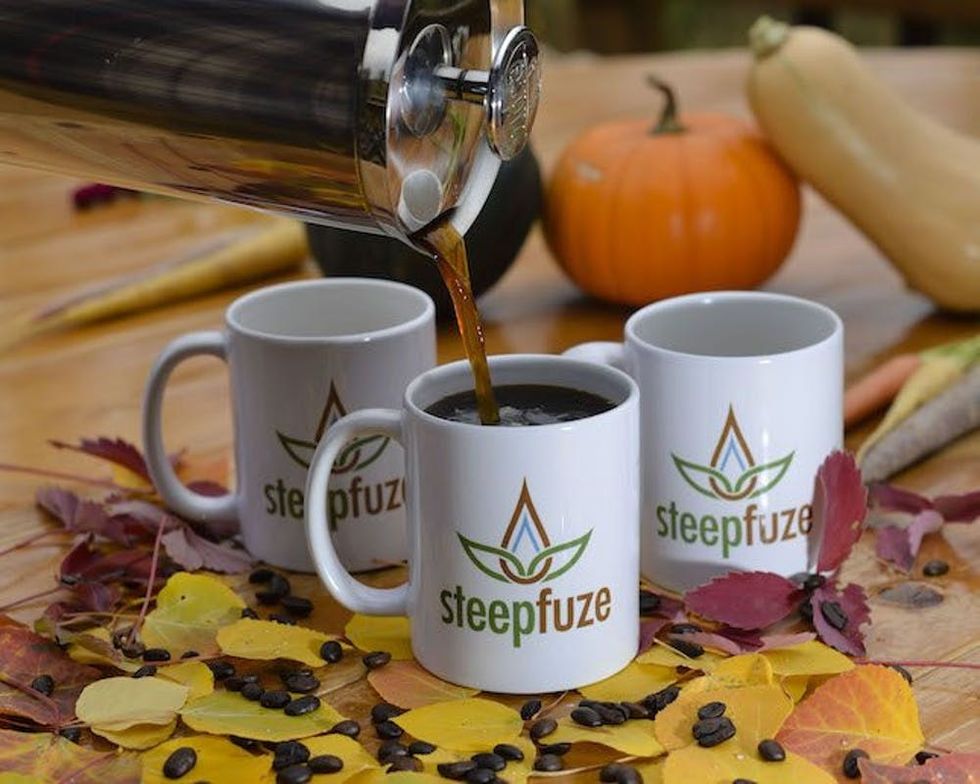 8. SteepFuze Coffee ($25 for four ounces): Another great way to get those cannabinoids? Coffee! When one of the founders of this clever company was injured in a snowboarding accident, he teamed up with his housemate to figure out how to infuse coffee beans with cannabis. They brought in a master coffee roaster, and the final result was a non-psychoactive, cannabis-infused coffee product. Pretty cool.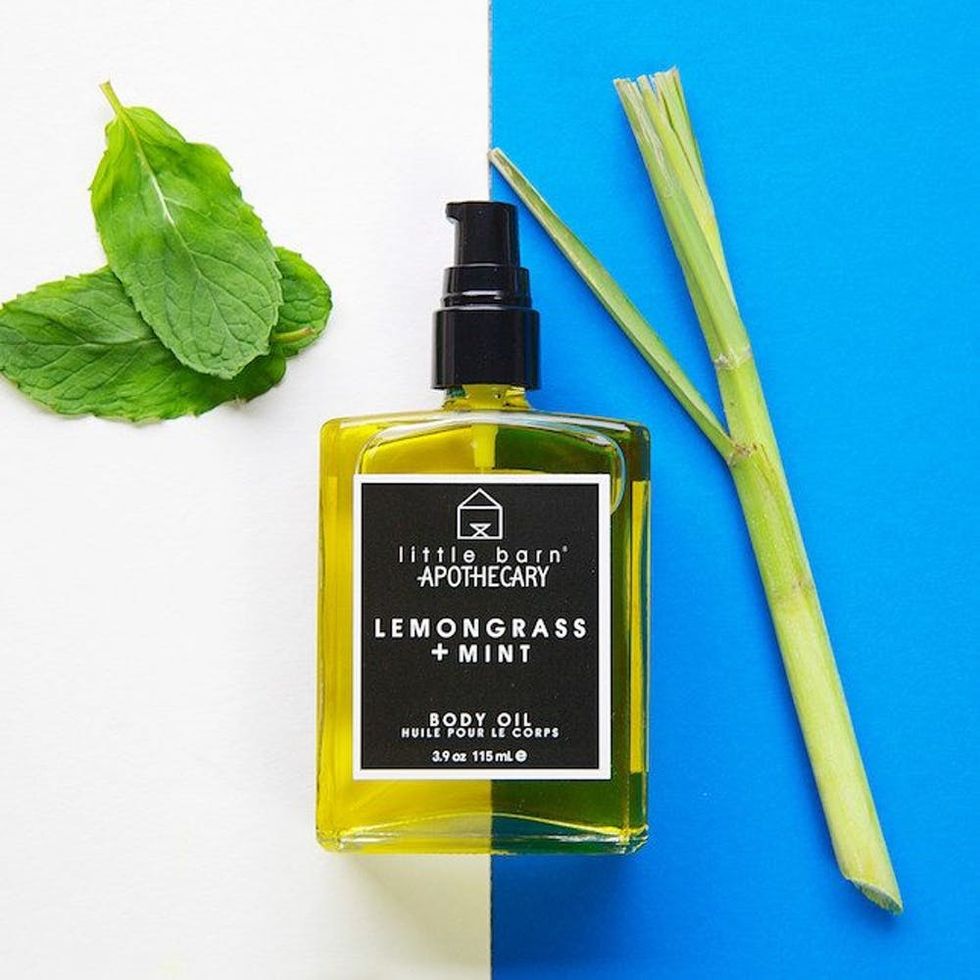 9. Little Barn Apothecary Lemongrass + Mint Body Oil ($26): Though the name doesn't let on, one of the main ingredients in this product is hemp seed oil. Perfect for all skin types, the woody-smelling oil can be slathered on post-shower for a silky-smooth bod.
Would you try any of these cannabis products? Do you have faves we didn't mention? Tell us what you think @BritandCo!
(Featured photo via Getty)
Julia Malacoff
Julia is a writer, editor and proud life-long vegetarian based in Brooklyn, NY. An avid traveler, meditation enthusiast and exercise junkie, she stays active in every new locale she visits.