Arizona Women Sent Pads and Tampons to Their State Rep to Stand Up For Women in Prison
Feb 21, 2018
Most people who menstruate are able to stock up on the menstrual products they need from month to month, whether pads, tampons, or a trusty menstrual cup. But for women in prison, the number of free pads or tampons they're allotted each month is determined by the department of corrections or prison administrators. In some cases, women in prison get only as few as 12 pads each month for free; supplies they need beyond that they have to buy from the prison commissary, which can be really expensive.
But all of this just changed for the better in Arizona. Earlier this month, women across the state mailed pads and tampons to state representative Thomas "T.J." Shope in protest of the Arizona Department of Corrections 12 pads per month policy.
---
The limitation of free menstrual supplies for Arizona inmates is made even worse by the fact that the Arizona Department of Corrections also punishes women for staining their uniforms. According to Daily Kos, women who bled through their clothes were sometimes punished—cruelly and ironically—by being banned from purchasing pads or tampons.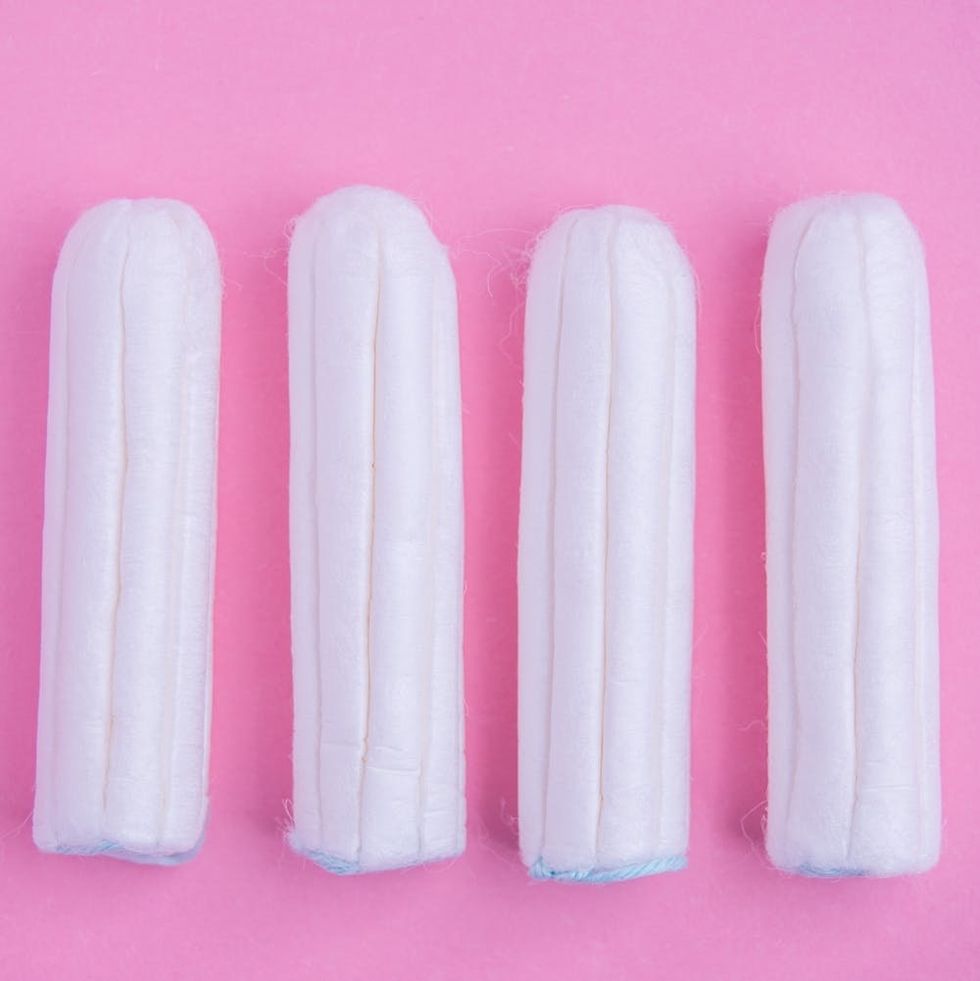 The mail-in protest was dubbed the #LetItFlow campaign, and began when Shope stalled a vote on a new bill that would increase the number of free pads women in Arizona prisons receive.
The campaign was effective. A few days after it began, the bill moved through the Arizona House and passed. On Tuesday last week, the Arizona Department of Corrections released a press statement announcing that it will increase the number of pads allotted from 12 to 36 per month.
Every mo for ~6 days I use 4-5 tampons. Between 24-30 /mo. AZ female inmates get 12 /mo and are penalized for blood on their clothes. #SB2222 will fix that problem allowing women unlimited supplies. Contact @TJShopeforAZ and ask to let the bill be put to a full vote. #LetItFlow pic.twitter.com/8IY0eYNJMw

— Valcakes (@Gabbiani26) February 11, 2018
The Democratic state representative who introduced the bill, Athena Salman, told CNN that the updated policy is "a huge victory for women," but cautioned that there's more work ahead.
"While this is welcome news, in the future we would like to see this new policy codified in a way that can't be undone by a new director [of the Department of Corrections] or governor," said Salman, who further told CNN that she is committed to ensuring the new policy is implemented consistently and is working on expanding the policy to include tampons as well as pads.
The new policy in Arizona comes on the tails of a new federal rule introduced last summer that made menstrual products free for women in federal prisons. In August 2017, the Justice Department announced that women in federal prisons "have access to a range of feminine hygiene products related to menstruation." The federal rule requires prisons to provide a variety of both pads and tampons at no cost to incarcerated women.
Federal prisons already provided some menstrual products for free to incarcerated women, as HuffPo reported last year, but the quantity and variety of the products were reportedly inconsistent from prison to prison. The new policy ensures that women have access to a specific set of products, ranging from liners to super tampons.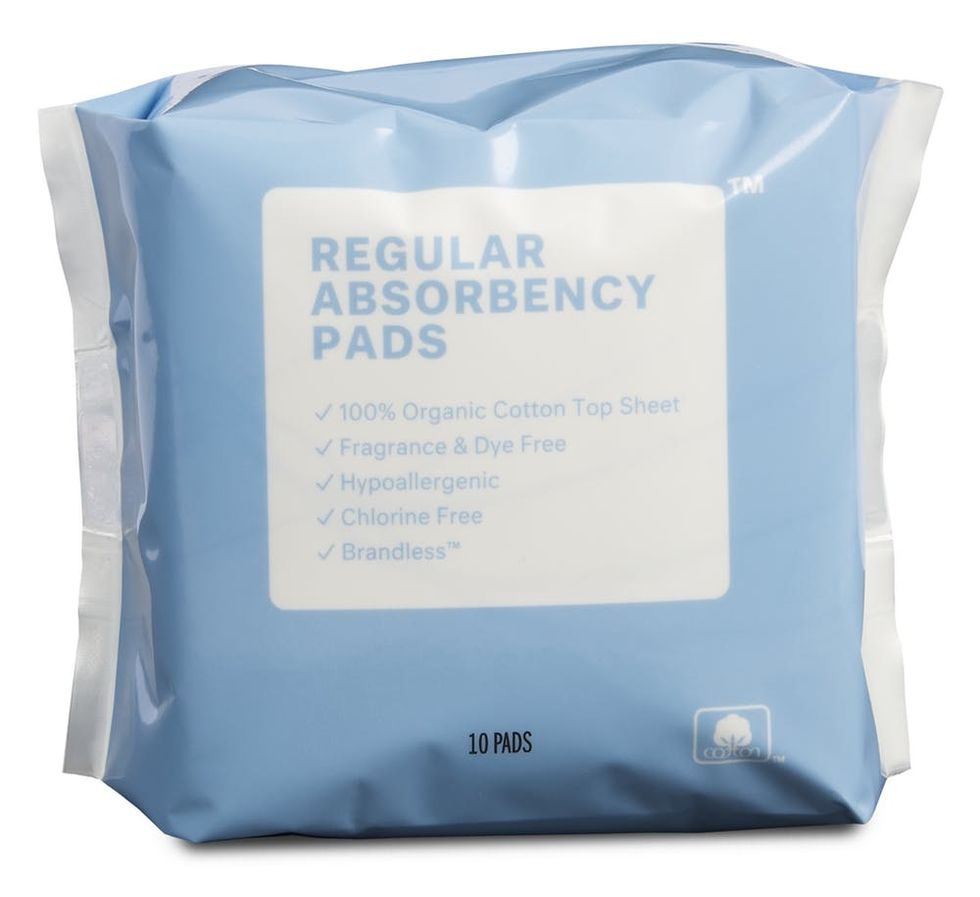 However, the federal policy will expire in August of this year. That means there's no guarantee that women in federal prisons will maintain access to the menstrual products they need after this summer.
The needs of women in prison are of increasing concern, as women are the fastest growing segment of the prison population. According to a January report by the Prison Policy Initiative, women are the fastest growing segment of the prison population. And while in most states the number of men in prison has decreased in recent years, the same has not been true for women in 35 states, according to the report.
Despite the rise of women behind bars, many women inmates are unable to afford menstrual products sold in commissaries. According to a separate Prison Policy Initiative report from 2017, the average pay for incarcerated people ranges from 14 cents to $1.41 per day. Given that tampons can cost $2.63 for a pack of 24 in prison commissaries, according to The Cut, it's easy to see that the cost of menstrual products is unmanageable for many women in prison.
The #LetItFlow campaign is one good step toward ensuring incarcerated women have the menstrual products they need. But other states still need to take action to get pads and tampons to incarcerated women, and the federal rule that expires in August is one to keep an eye on this coming summer.
What do you think about the #LetItFlow campaign? Tell us on Twitter @BritandCo.
(Images via Getty Images)
Elizabeth King
Elizabeth King is a politics, history, and culture writer based in the Twin Cities. She is generally pretty cranky but still enjoys traveling, music from the early 2000's, and plotting the resistance. Feel free to say hi on Twitter at @ekingc or check out some of her work at www.elizabethcking.com.
Politics
Still haven't taken up that new creative skills you swore you'd learn this year? Or ready to take your design skills to the next level? Let's say so long to the weirdest year ever by checking those big learn-something-new goals off our perpetual to-do lists.
We've teamed up with Clorox to give you the gift of unlimited creativity now through the end of the year. Once you sign up, you can take as many of our 120+ classes as you want for FREE for one whole month!
Here's how it works:

Head to brit.co/learn and sign up for the "All Access Pass."
Use the code "CLOROXCARES" at checkout to redeem your free month of classes.
You will be automagically signed up for Clorox's email list once you redeem your free all access pass. (It's the #1 Choice for Disinfection!)
Your pass lasts one month from when you checkout. This means you have unlimited access to all the classes during that month.
This offer is valid now through December 27, 2020.
Browse our catalog to find the right class for you, tell a friend and take the class together over Zoom, or organize a 'cocktails + crafts' night with a friend in your bubble so you can learn something new together.
What are you waiting for? Time to start learning all the things!

Thanks to Clorox for making this happen! When it counts, trust Clorox.
Lifestyle