We Tried It: Baby Food Cocktails
Aug 17, 2016
When I saw that baby food cocktails were trending, my immediate reaction was "NO!" But after about 30 seconds, my thought shifted to, "Well, all baby food really consists of is mushy fruit and veg." So why *not* add that to a cocktail? No good reason, so today we made three baby food cocktail recipes and surveyed the office (without saying what was in them) to see if they got a thumbs up. The results: Lots of thumbs up. People love these. Read on for the instructions, then if you're really inspired, you can even make homemade baby food!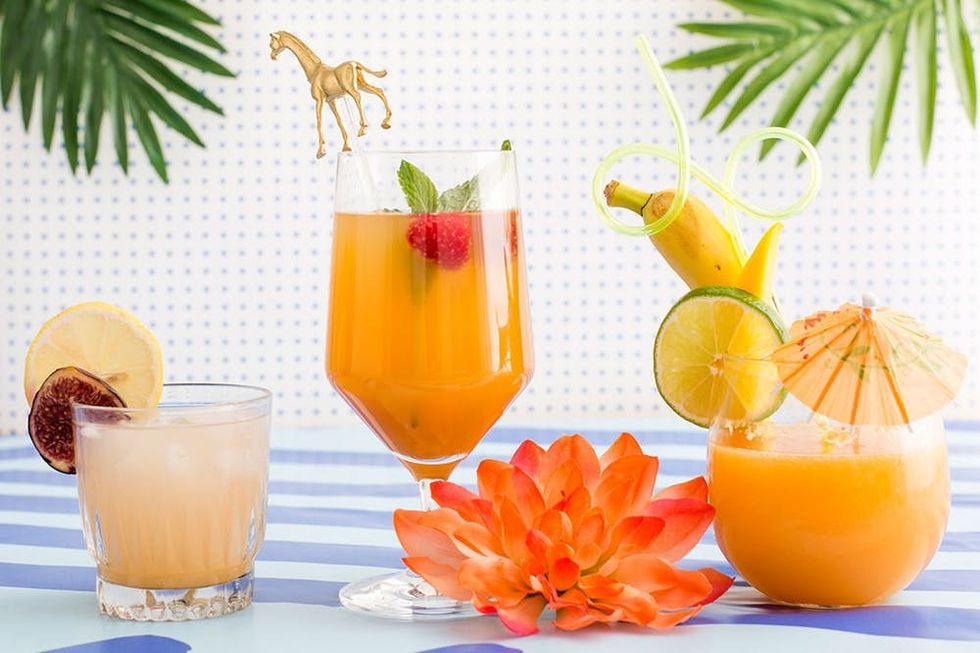 ---
Baby Food Bellini
This version of your favorite brunch drink order is made with Champagne and peach baby food. It tastes very similar to a classic bellini made with peach juice.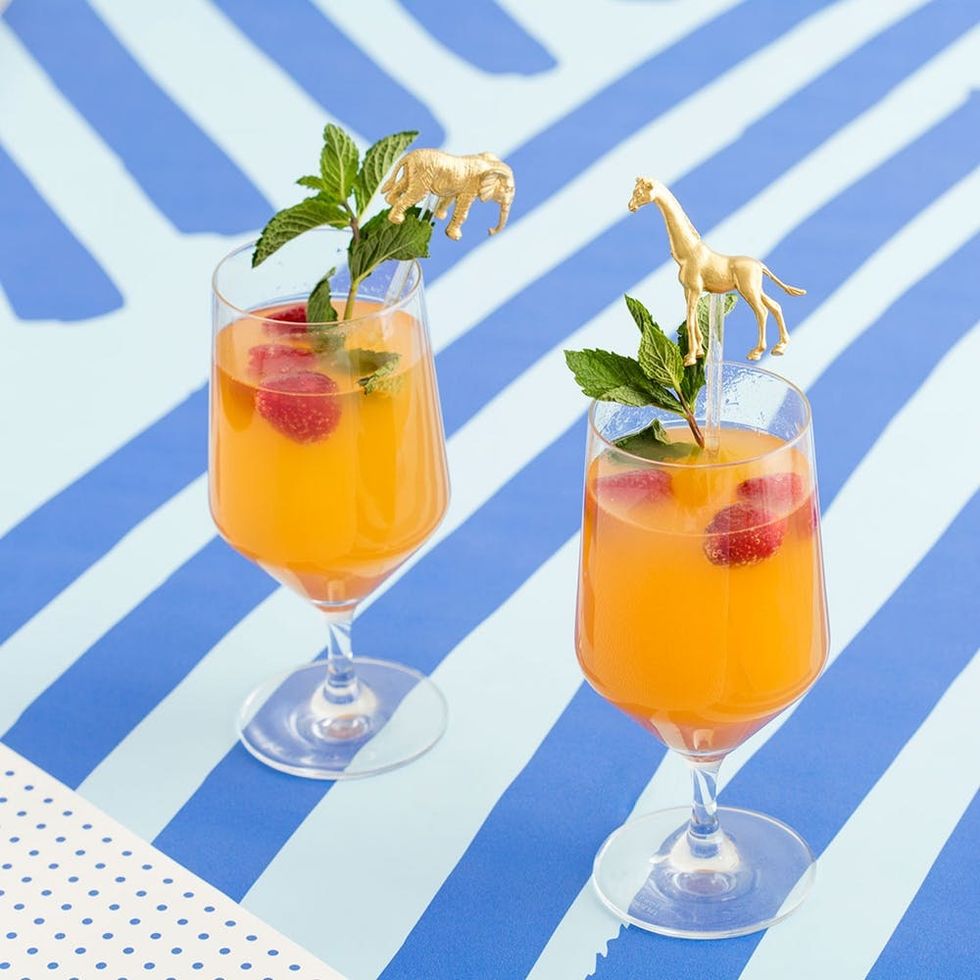 Ingredients:
 — Champagne
— peach baby food
— raspberries and mint for garnish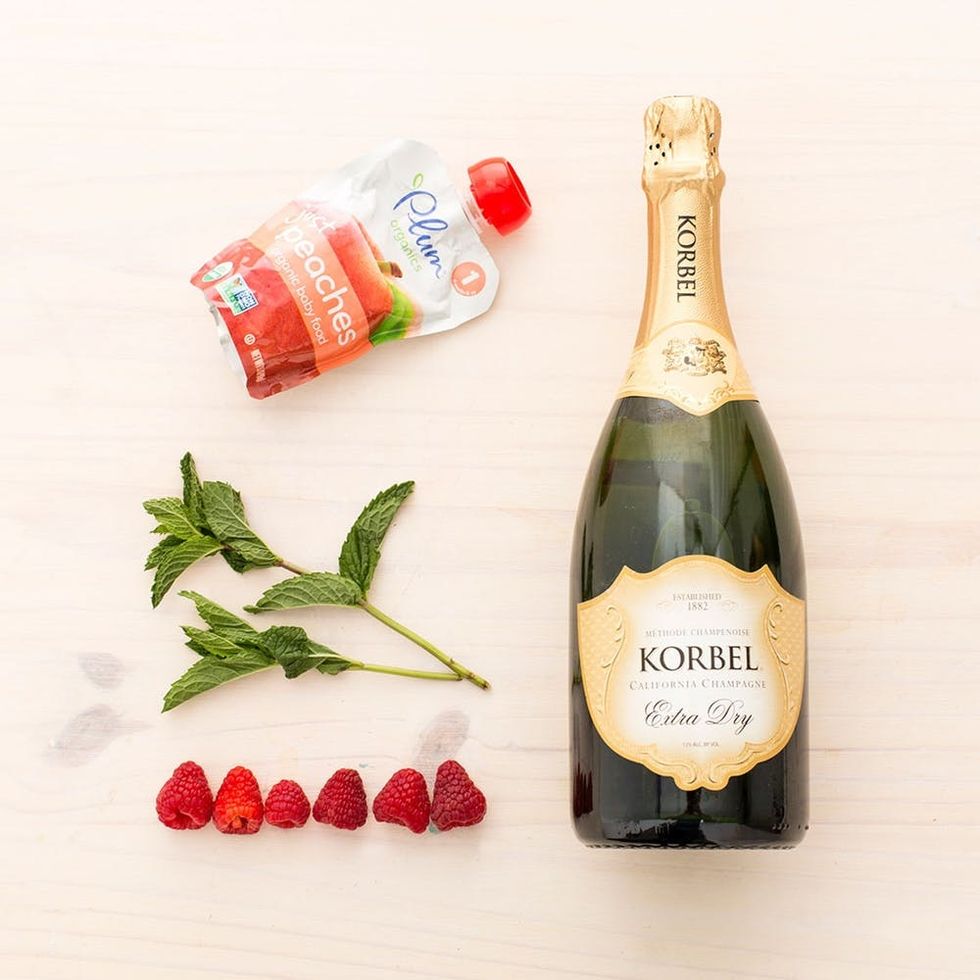 Instructions:
1. Fill your glass 4/5 of the way with Champagne.
2. Add half a pack of baby food, or to taste.
3. Plunk 3-4 raspberries in the glass and add a sprig of mint.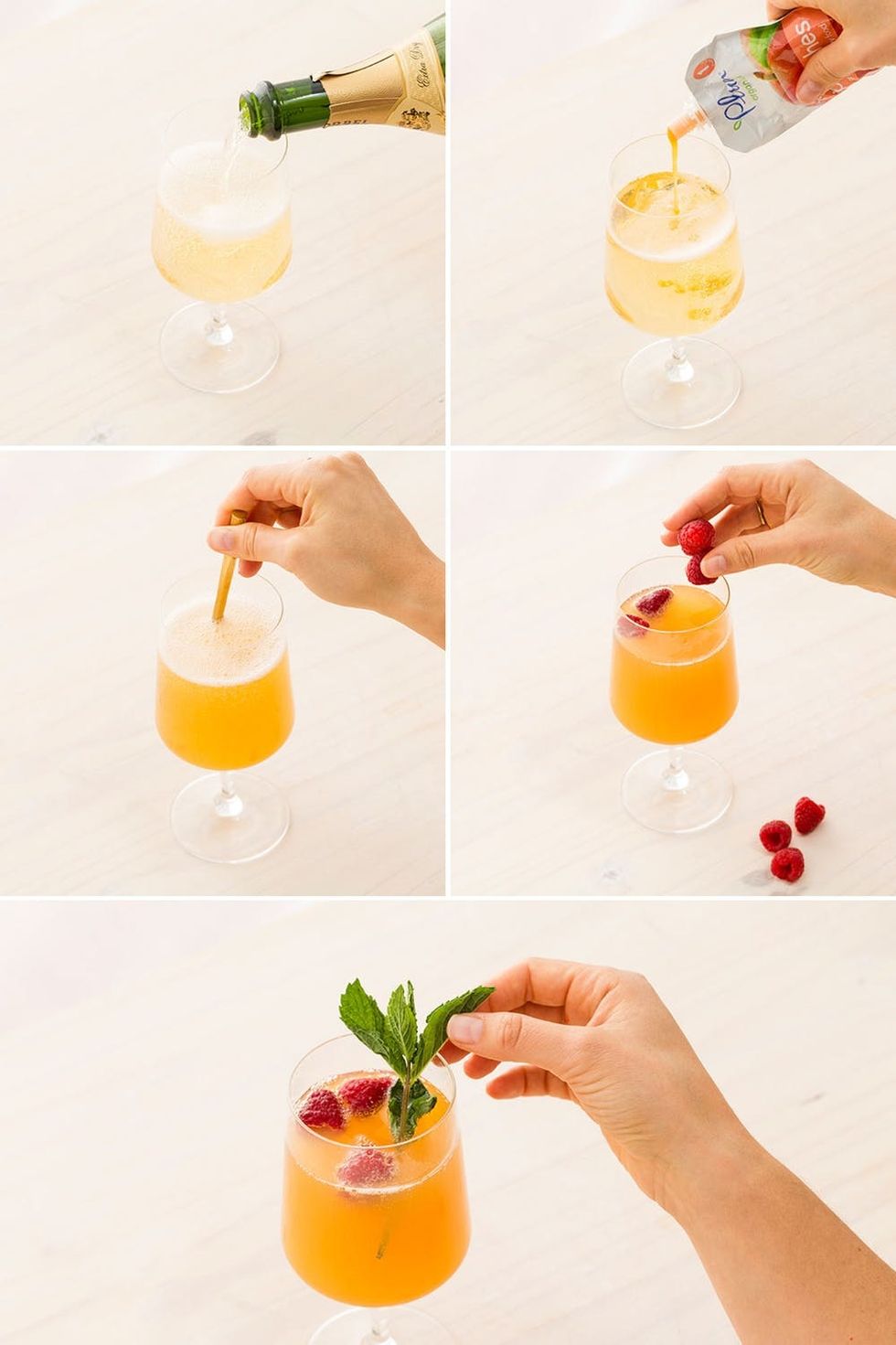 The instructions for this are rather vague because we all like our bellinis a certain way. I suggest you add as much peach baby food as you like!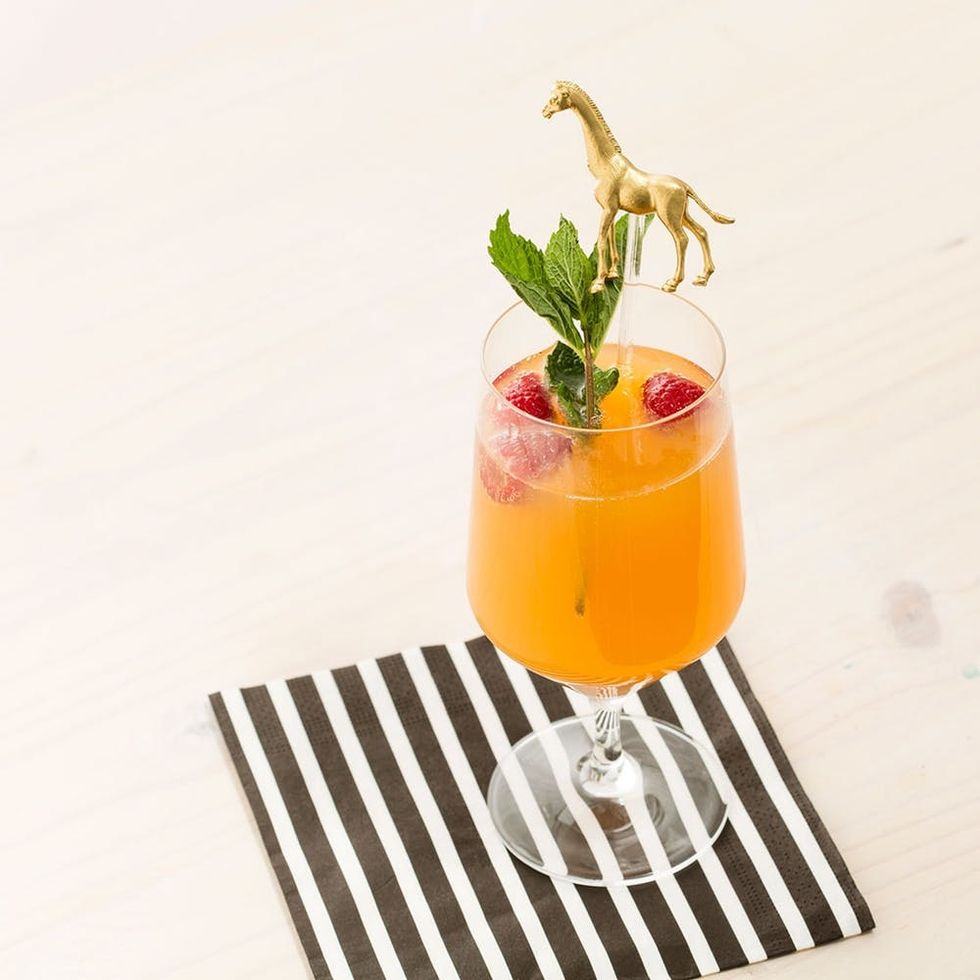 Add a fun stir stick so that you can keep mixing any peach that winds up on the bottom of your glass.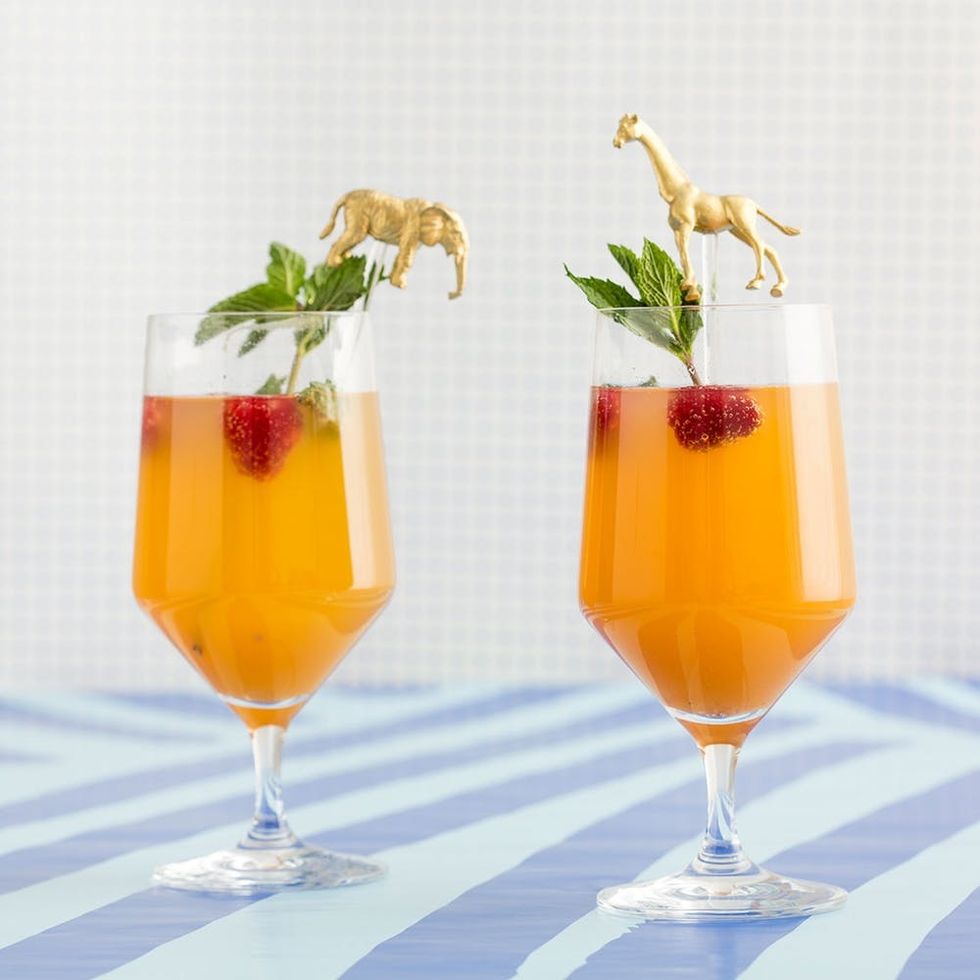 These would be a hit at a baby shower brunch.
Tropical Baby Food Daiquiri
This rum-based baby food libation is blended with ice for a tropical vibe.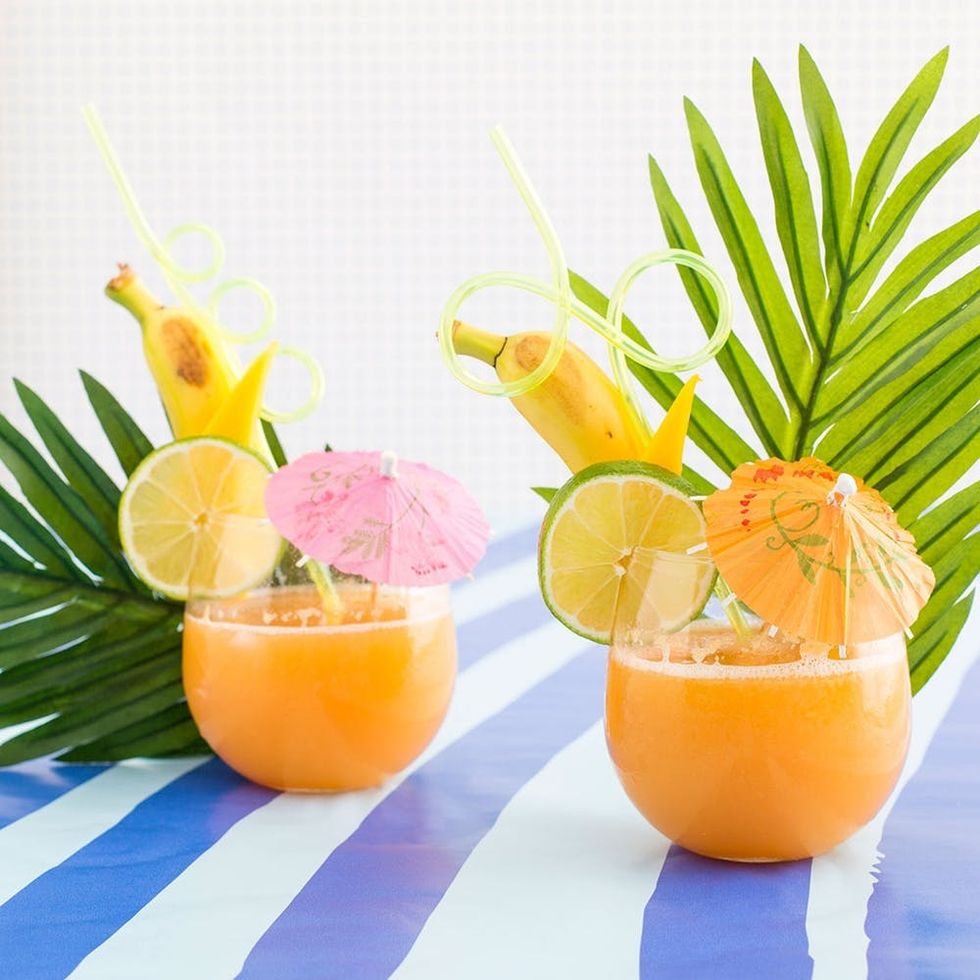 Ingredients:
— 1 shot rum
— 2 shots mango orange juice
— half a pack of peach, apricot & banana baby food
— juice from half a lime
— ice
— mini bananas, lime and mango to garnish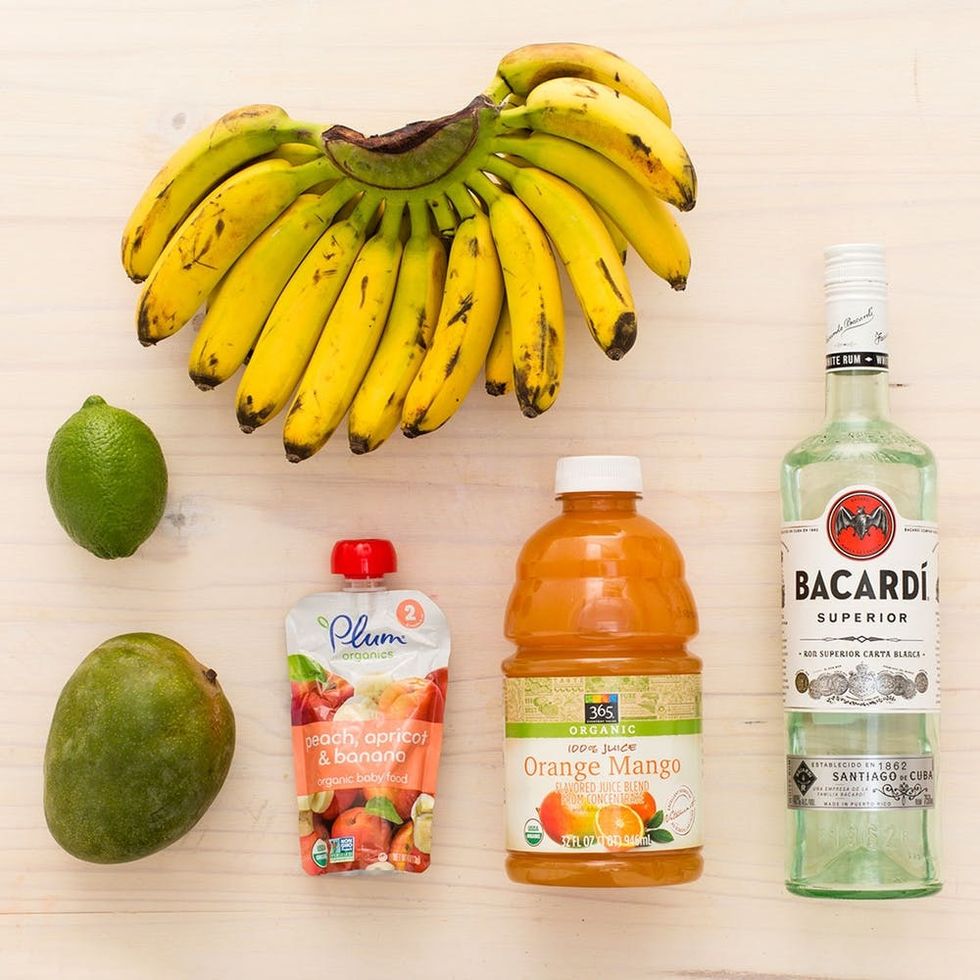 Instructions:
1. Pour rum, juice and baby food into a blender. Add ice and mix until smooth.
2. Add lime to taste. Mix again.
3. Fill your glass and add mango, lime and banana chunks as garnish!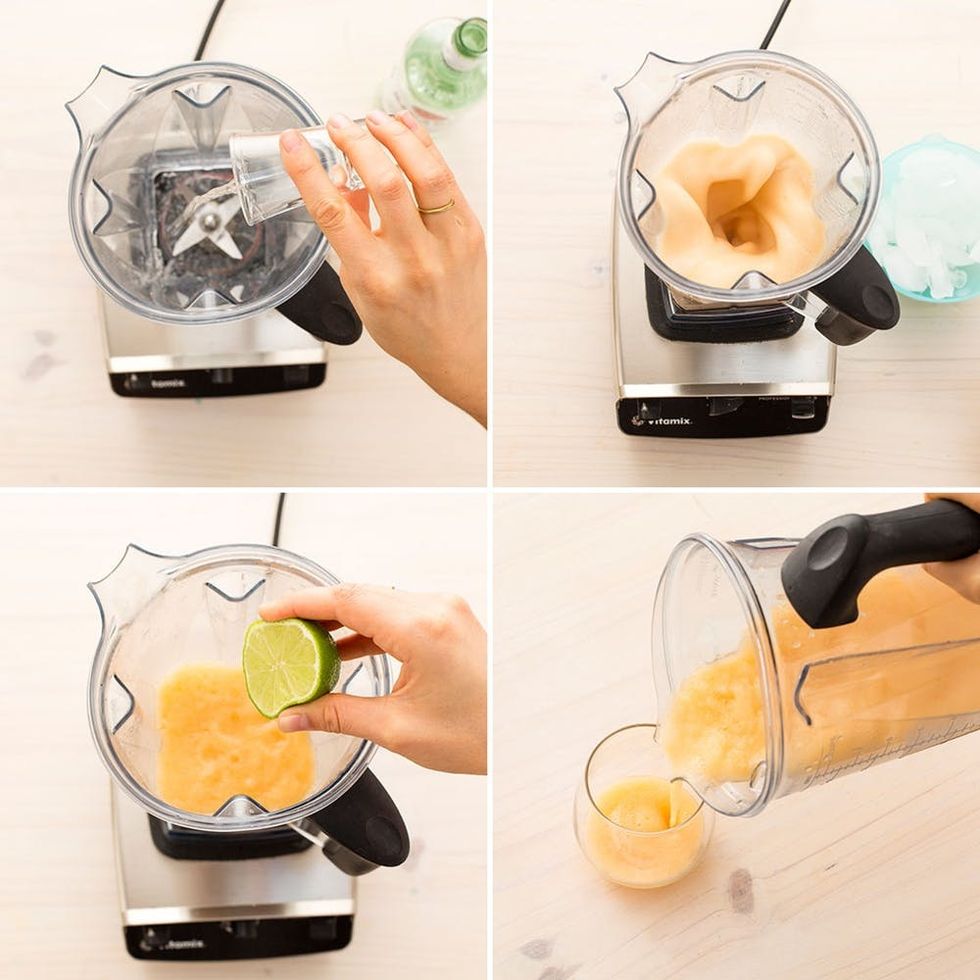 You need to add more ice than you think to get that frothy consistency.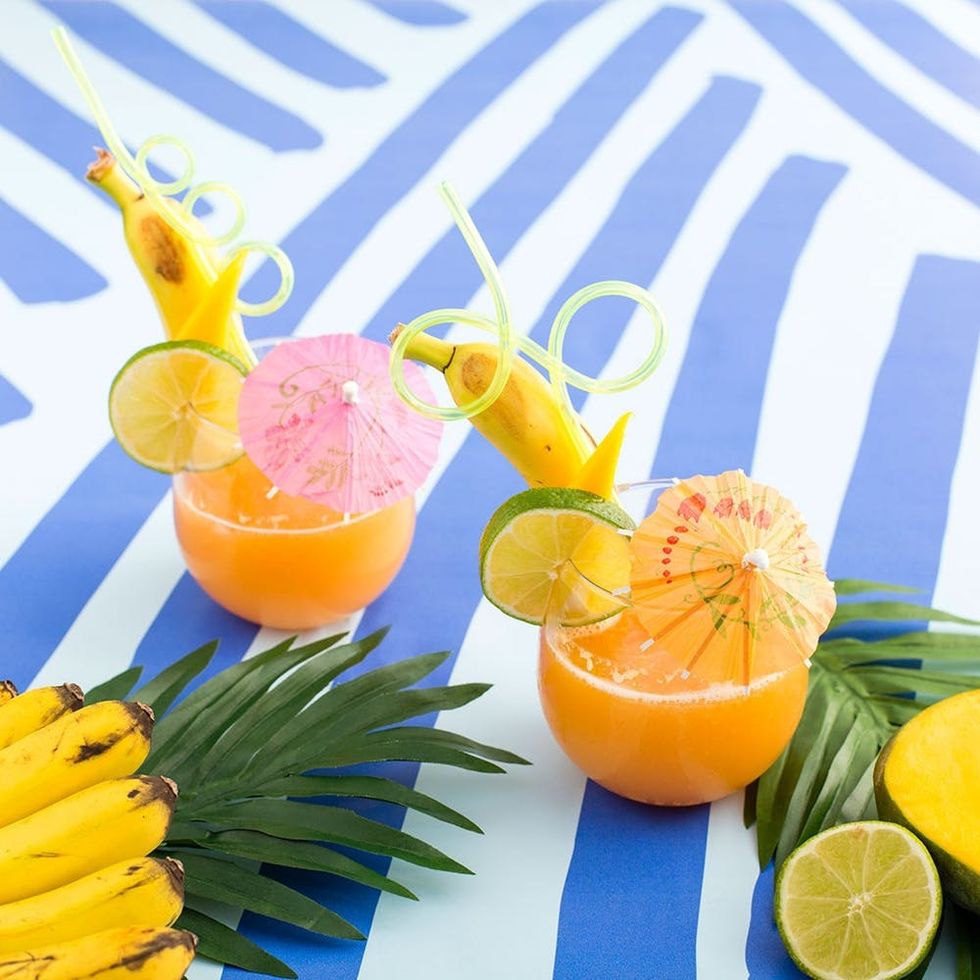 Swirly straws and umbrellas are a must!
Baby Food Spiked Lemonade
Add a little bit of baby food to lemonade and vodka for a refreshing elixir.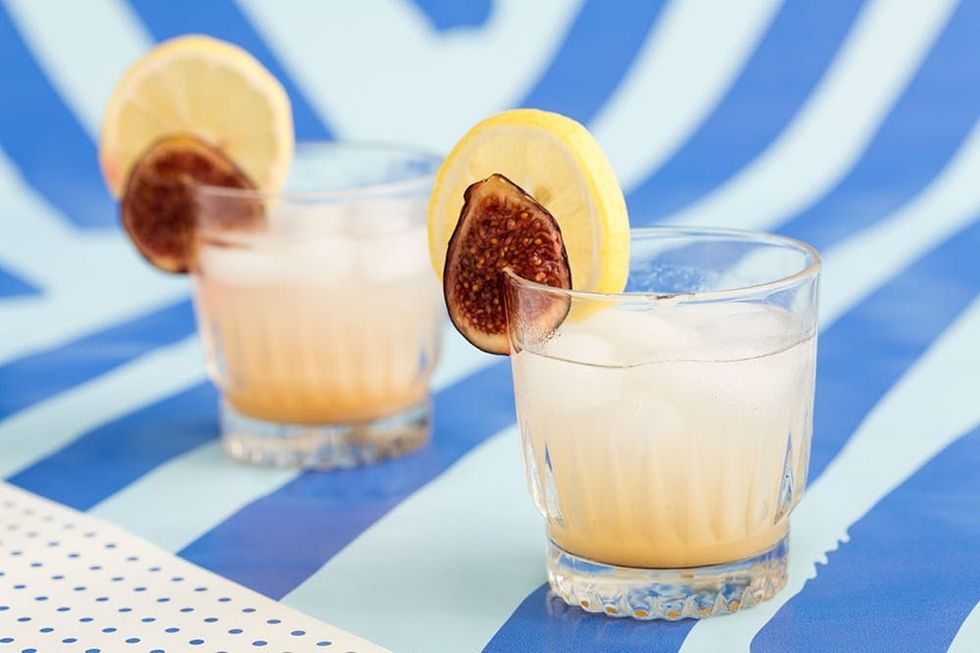 Ingredients:
— 1 shot lime vodka
— two shots lemonade
— half a pack pears, raspberries, butternut squash & carrot baby food
— lemon and fig to garnish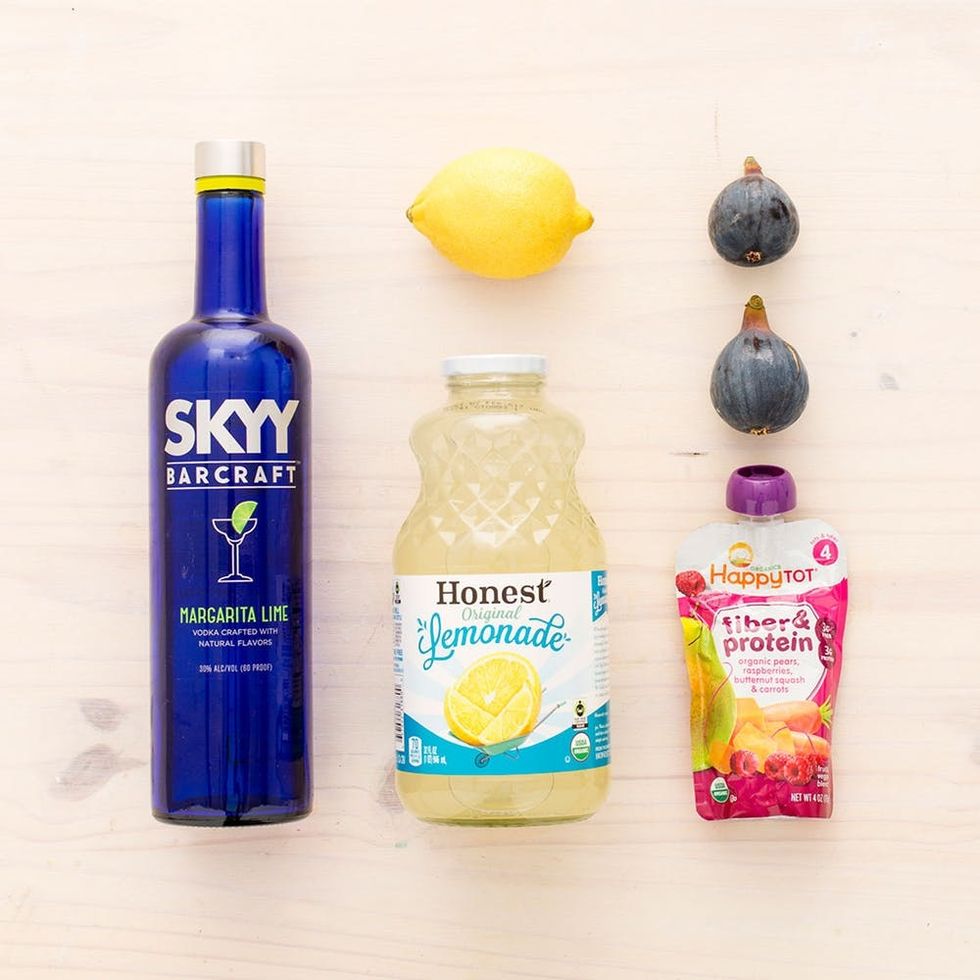 Instructions:
1. Add all ingredients to a shaker filled with ice.
2. Shake, then pour into a glass over ice.
3. Garnish with a lemon round and half a fig.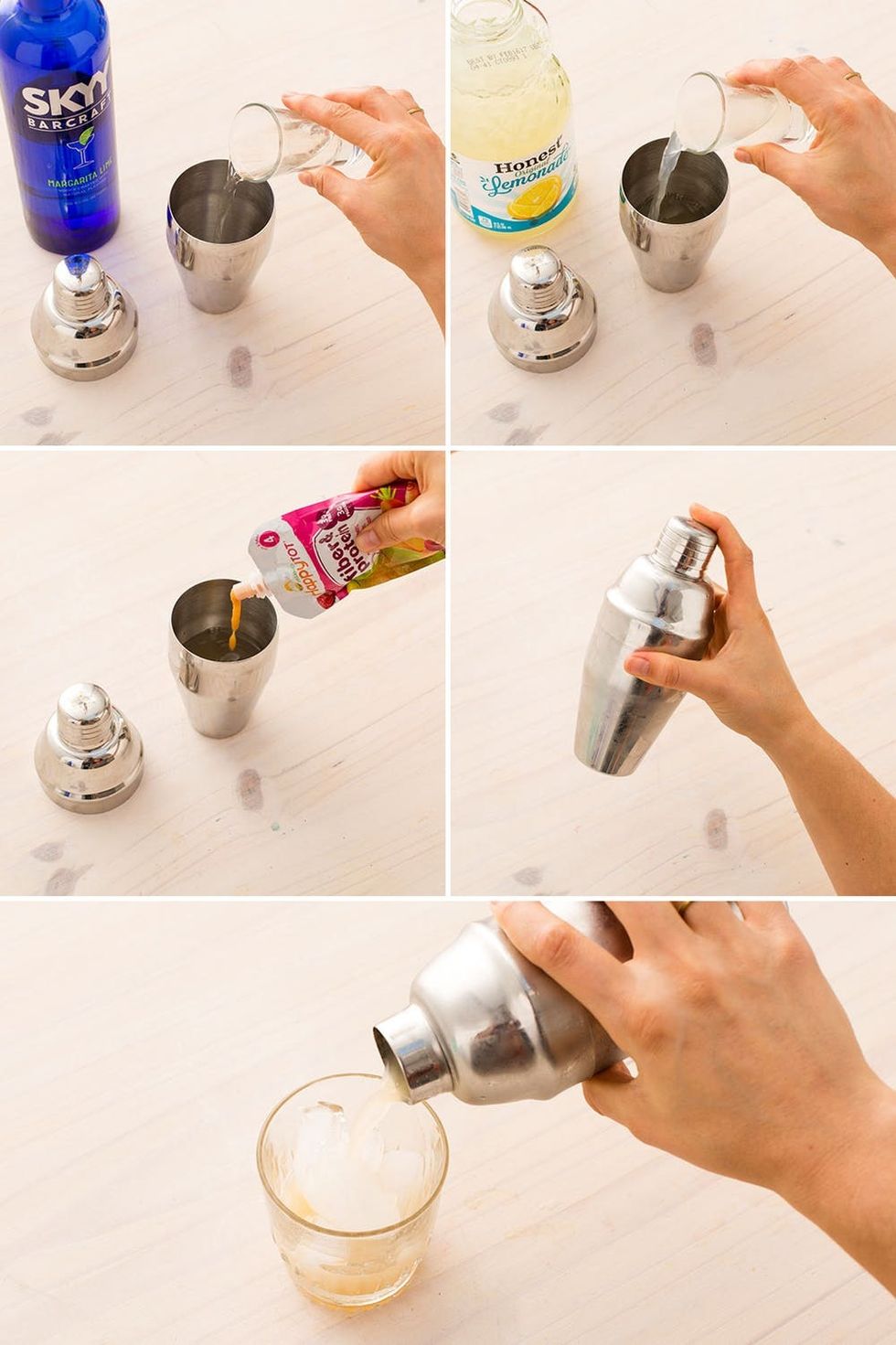 Again, add baby food to taste. Start with a squirt or two, then add more (up to half the package) until your taste buds are happy.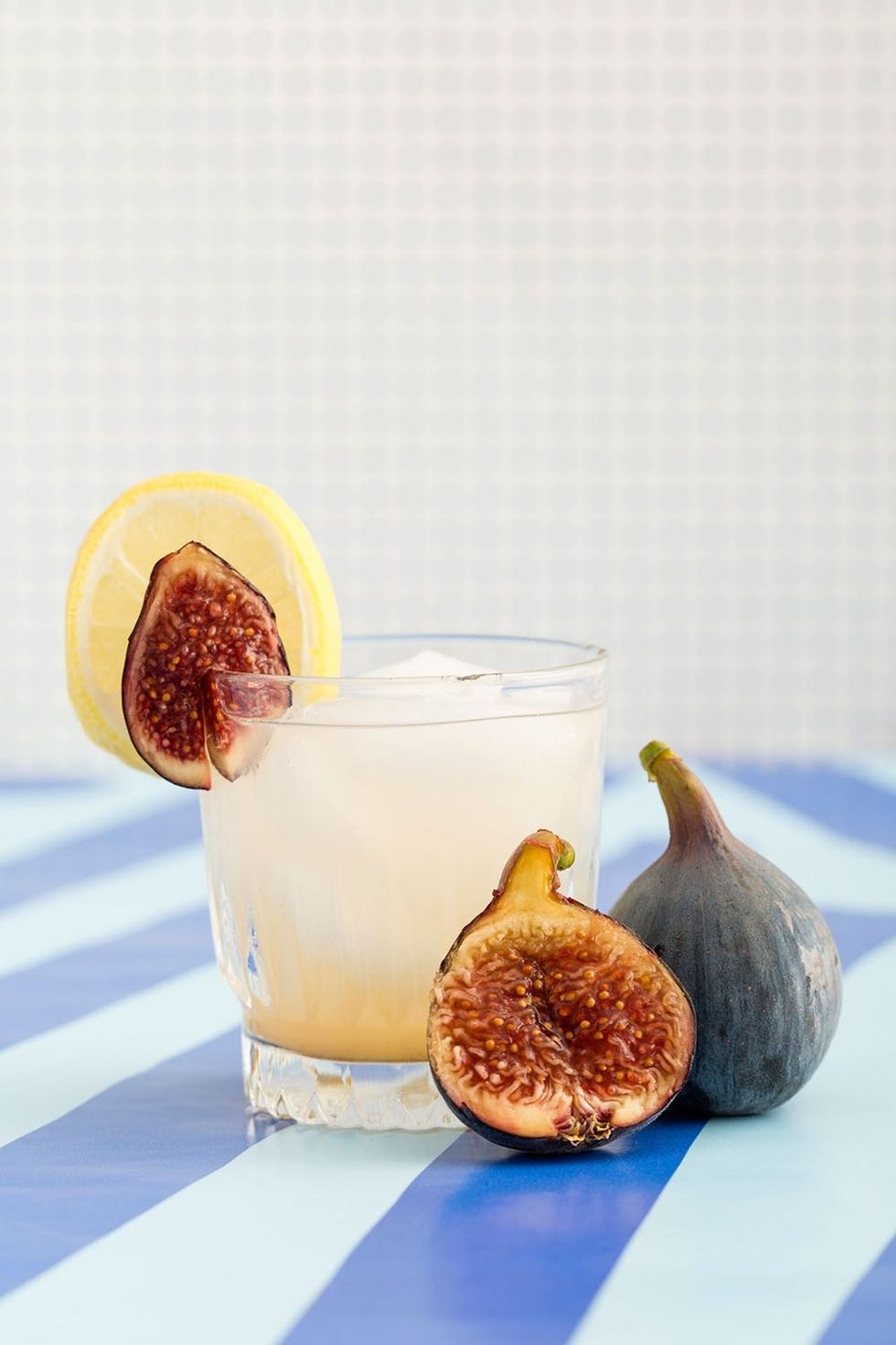 Be sure to eat that fig once you're done with your drink!
That's it! Our conclusion: Baby food is perfectly suitable to use in cocktail creations. In fact, we recommend it.
What other baby food cocktails are you making? Show us your recipes by tagging us on Instagram + using the hashtag #iamcreative!
Author: Roxy Taghavian
Food Production + Styling: Roxy Taghavian
Photography: Chris Andre
Roxy Taghavian
Roxy has been creating and executing DIY projects since her very first trip to Michael's as a child. If there's a project at hand, she'll figure out how to make it. When she's not wielding her hot glue gun, she can be found at the beach, traveling to far off lands, reading and running at her gym "The Panhandle."
Cocktails