It's getting hot in here. Time to put that Vitamix to good use and start making some blended drinks to help you cool off. If you're looking for something to serve with Taco Tuesday or 4th of July, or simply just something to enjoy while you're lounging in the pool, we've got you covered with these 19 frozen drink recipes. And while most of these include alcohol, you can nix the booze for an equally delicious treat.
---
1. Frozen Boozy Bomb Pop: We don't know about you, but bomb pops were a summer staple for us growing up. This grown-up version will ensure your 4th of July celebrations are a blast. (via Simply Fresh Cooking)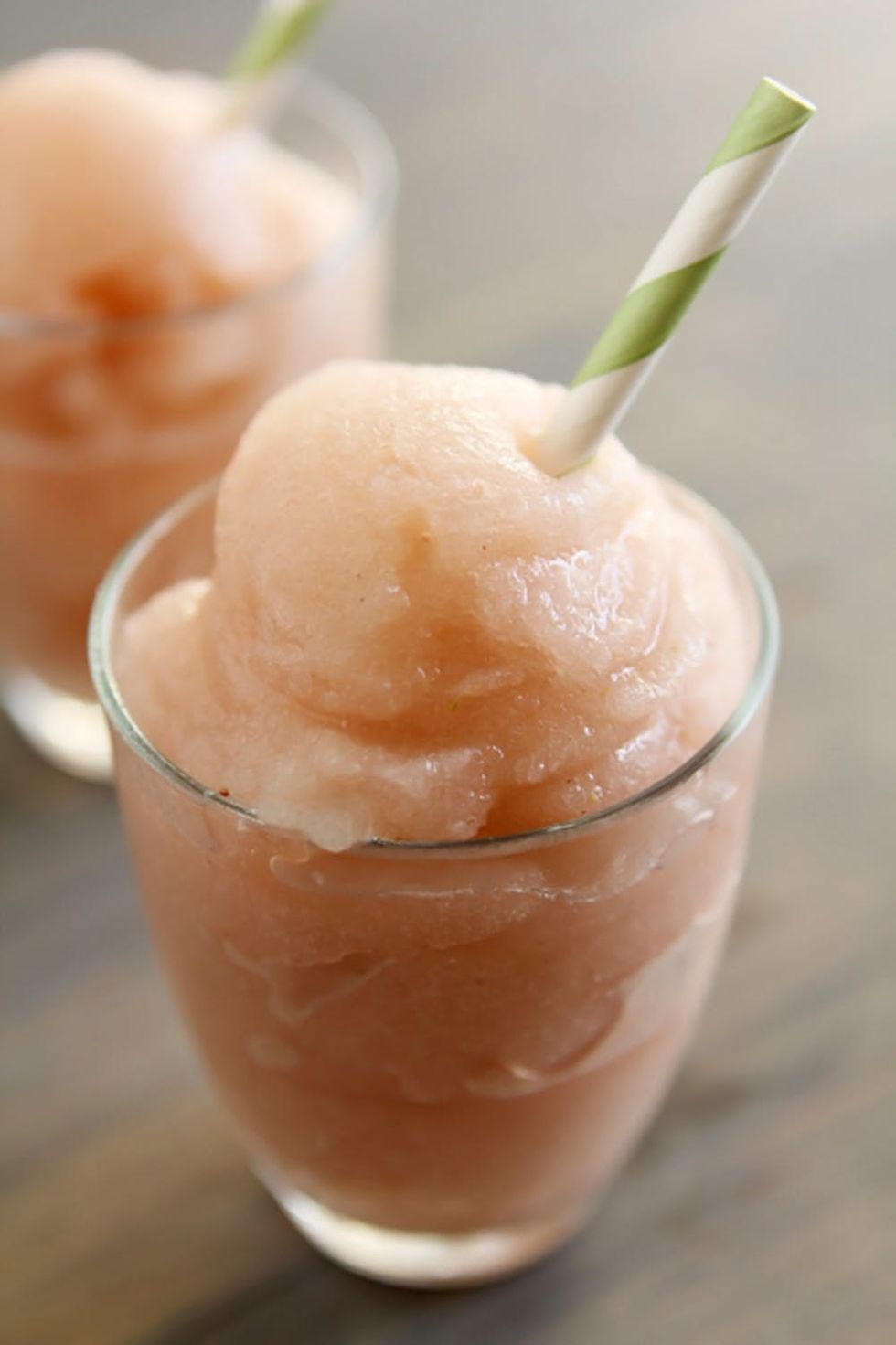 2. Wine Slushies: Nothing's better than winding down with a good glass of wine, but it's not always the most refreshing beverage during the hot summer months. Until now. Blend a little bit of white wine with fresh strawberries and lime juice for a post-work wine that is perfectly refreshing. (via With Style and Grace)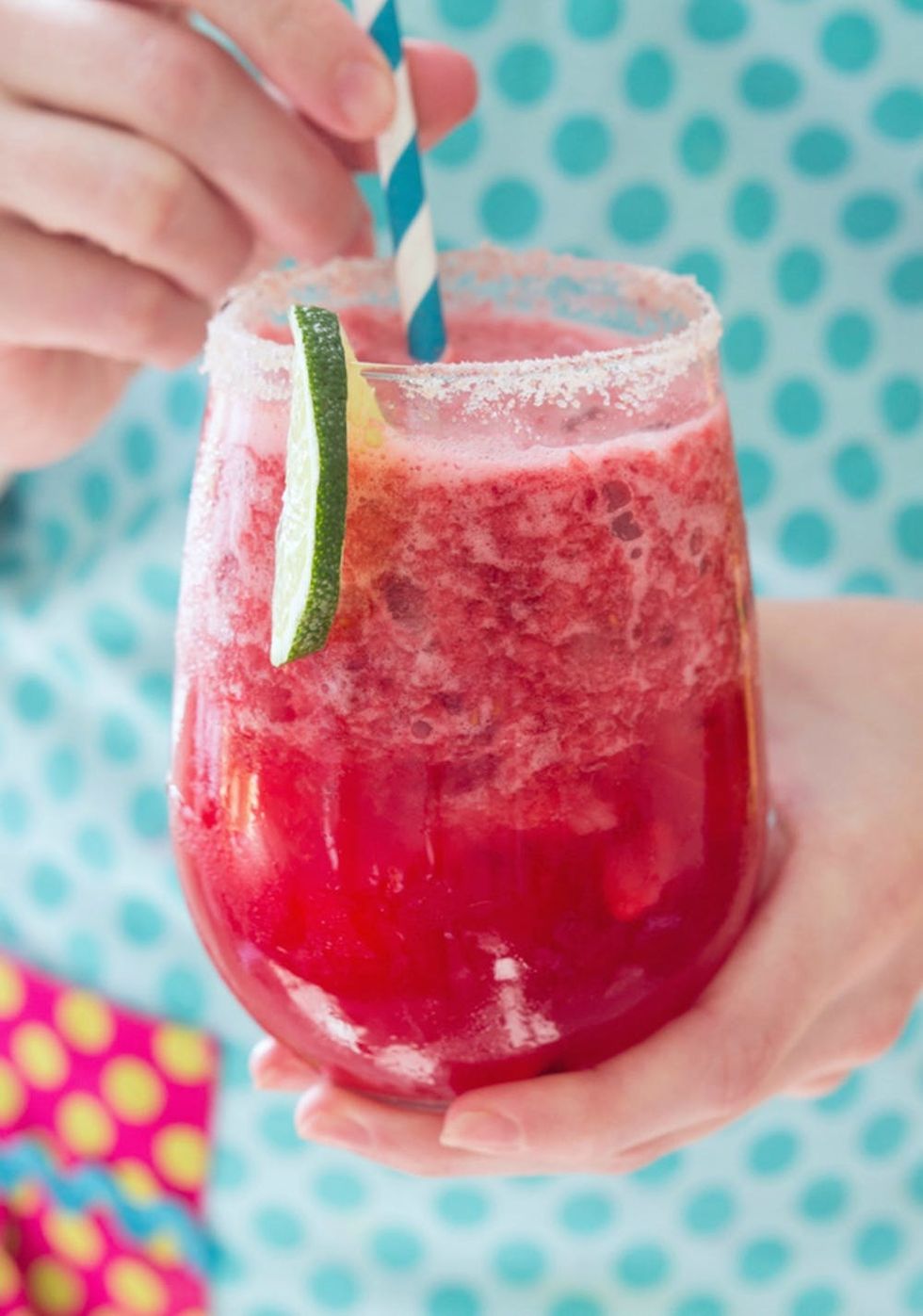 3. Raspberry Limeade Slush: Skip the convenience store and make your own adult slushies at home with this recipe. (via Chelsea's Messy Apron)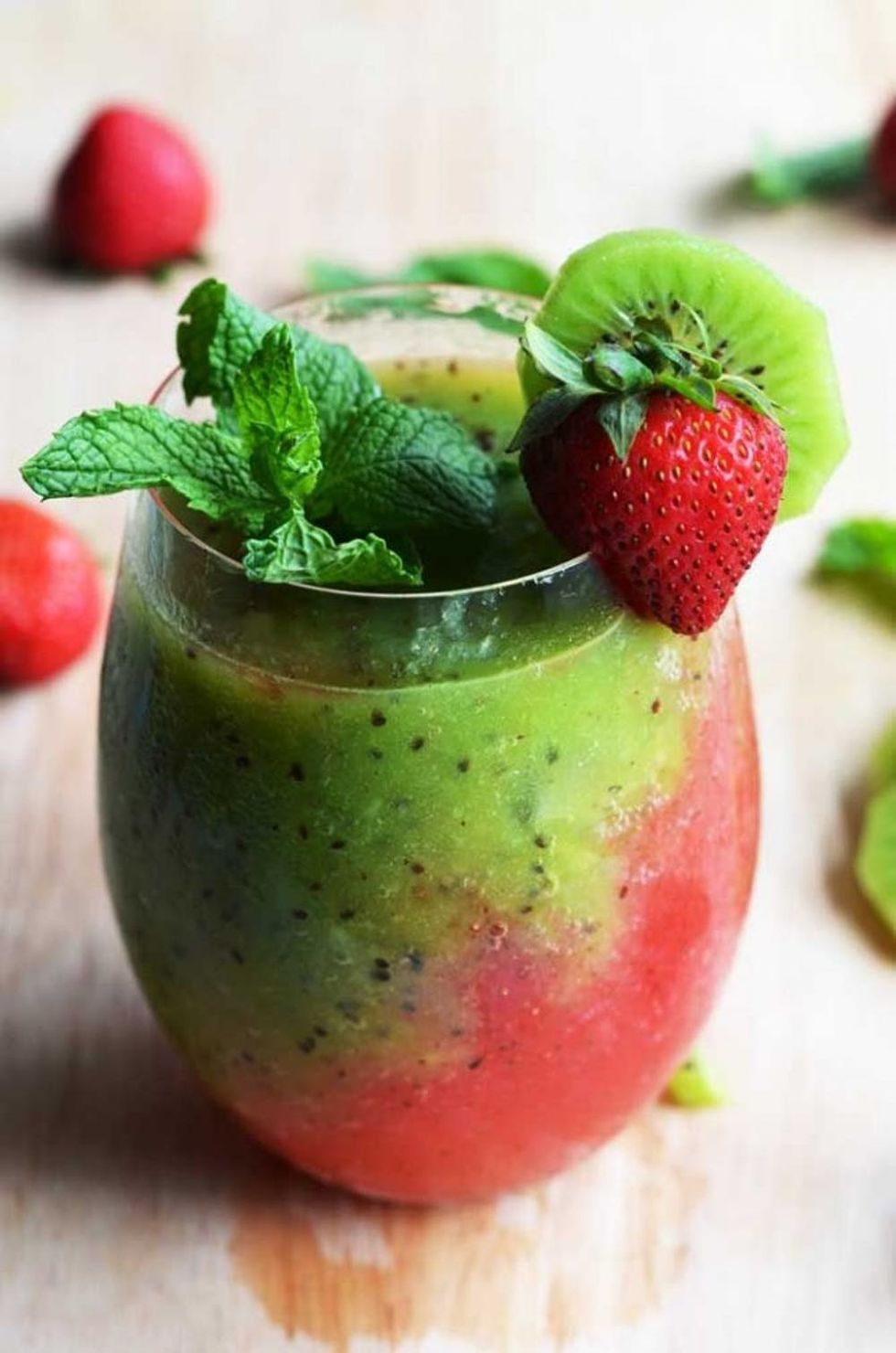 4. Strawberry Kiwi and Mint Frozen Mojitos: Fresh fruit and mint is an incredibly refreshing combination. You probably wouldn't think to mix these three ingredients, but you'll be thanking us once you do — it's unlike anything we've ever tried. Plus, the color combination is pretty gorgeous. (via Host the Toast)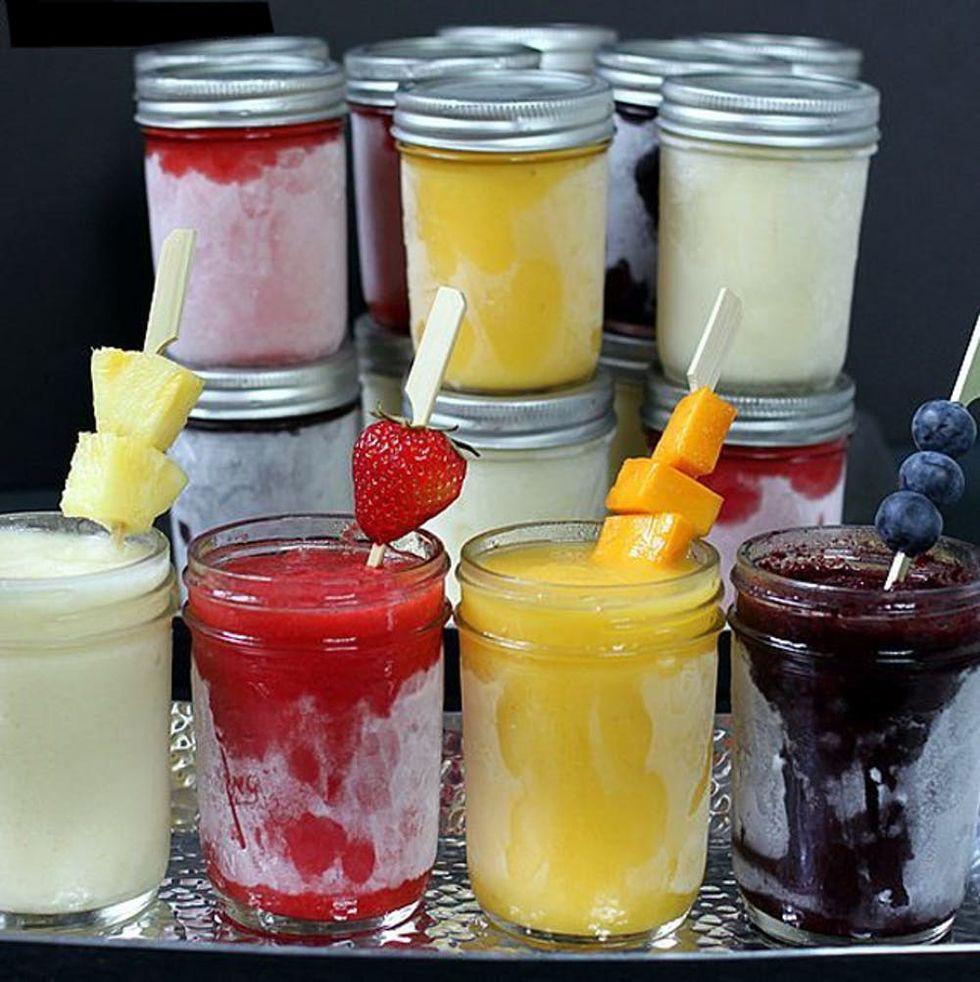 5. Make-Ahead Frozen Daiquiris: Rather than mixing drinks on the fly, have these pre-made frozen daiquiris in your freezer and ready for all of your summer gatherings. You can make them with virtually any fruit, so you'll have a flavor for everyone. (via The Yummy Life)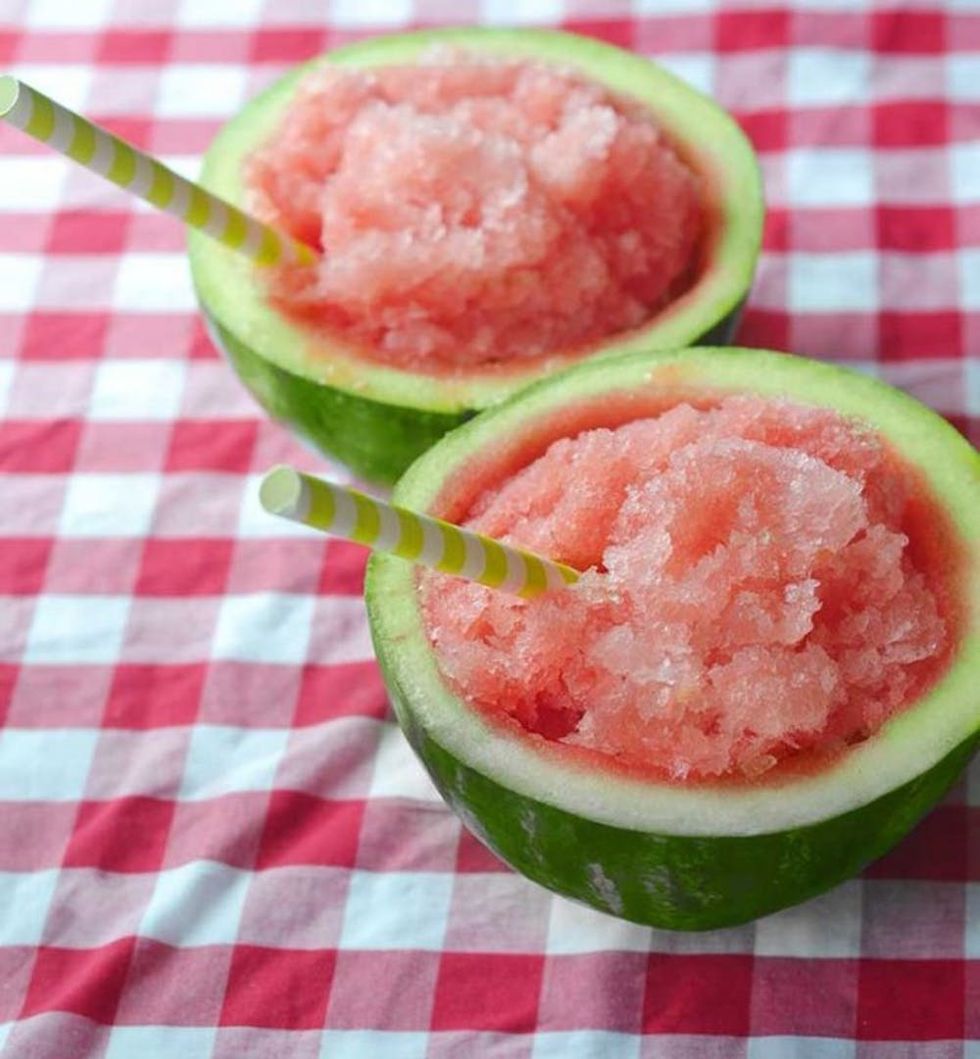 6. Watermelon Margarita: Avoid trashing that watermelon rind and use it to serve your cocktails. This Watermelonrita is ideal for your next Taco Tuesday. (via Nellie Bellie)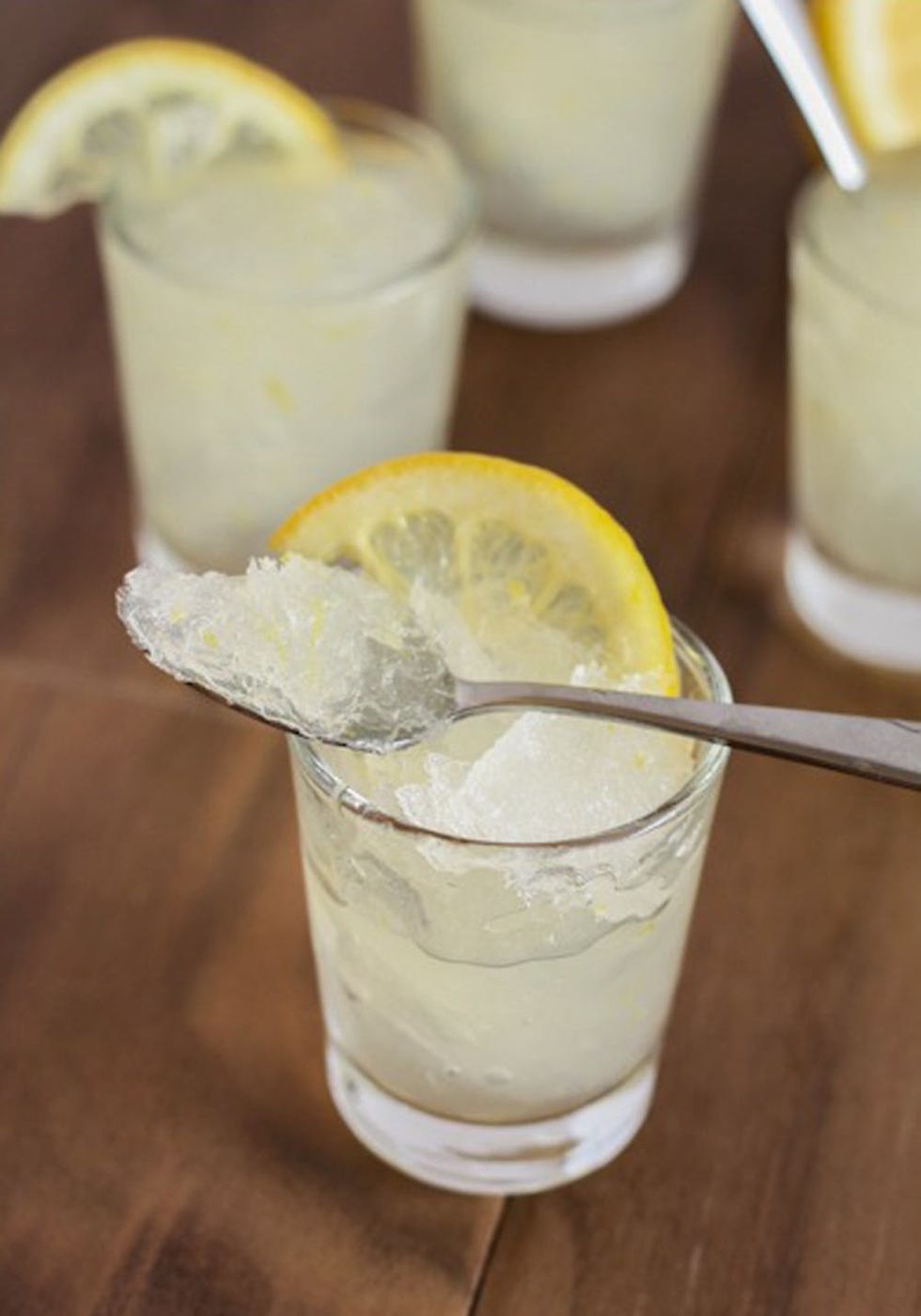 7. Vodka Lemonade Slush: We're sure you were planning on drinking some lemonade this summer, so why not throw it in the blender with some vodka for the perfect poolside sipper? (via Foodie Misadventures)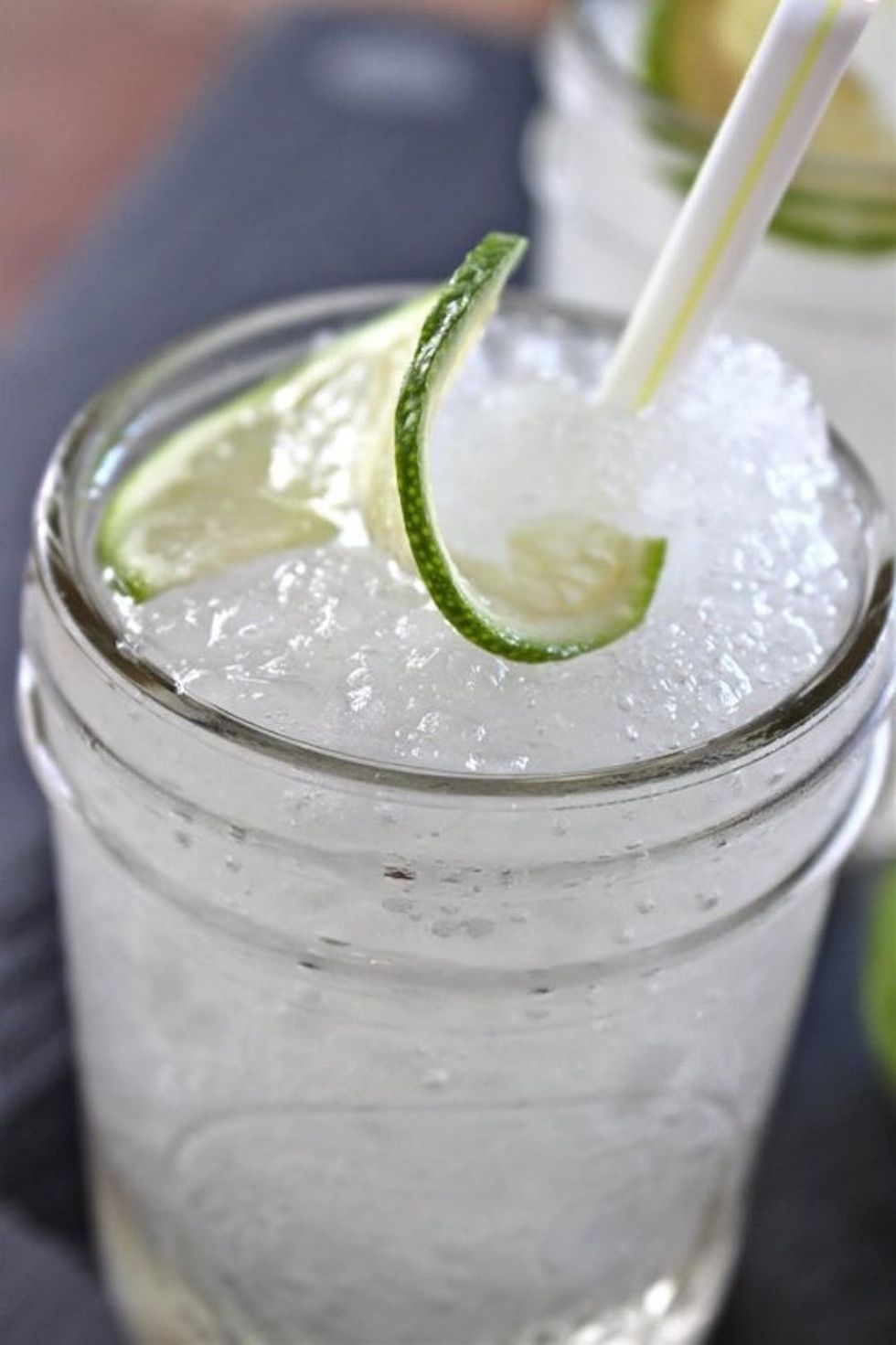 8. Frozen Gin + Tonic: If you don't necessarily care for frilly or fruity frozen drinks, you can still enjoy a blended beverage. Skip happy hour and make this warm weather-friendly edition of your favorite classic cocktail at home. (via The Kitchn)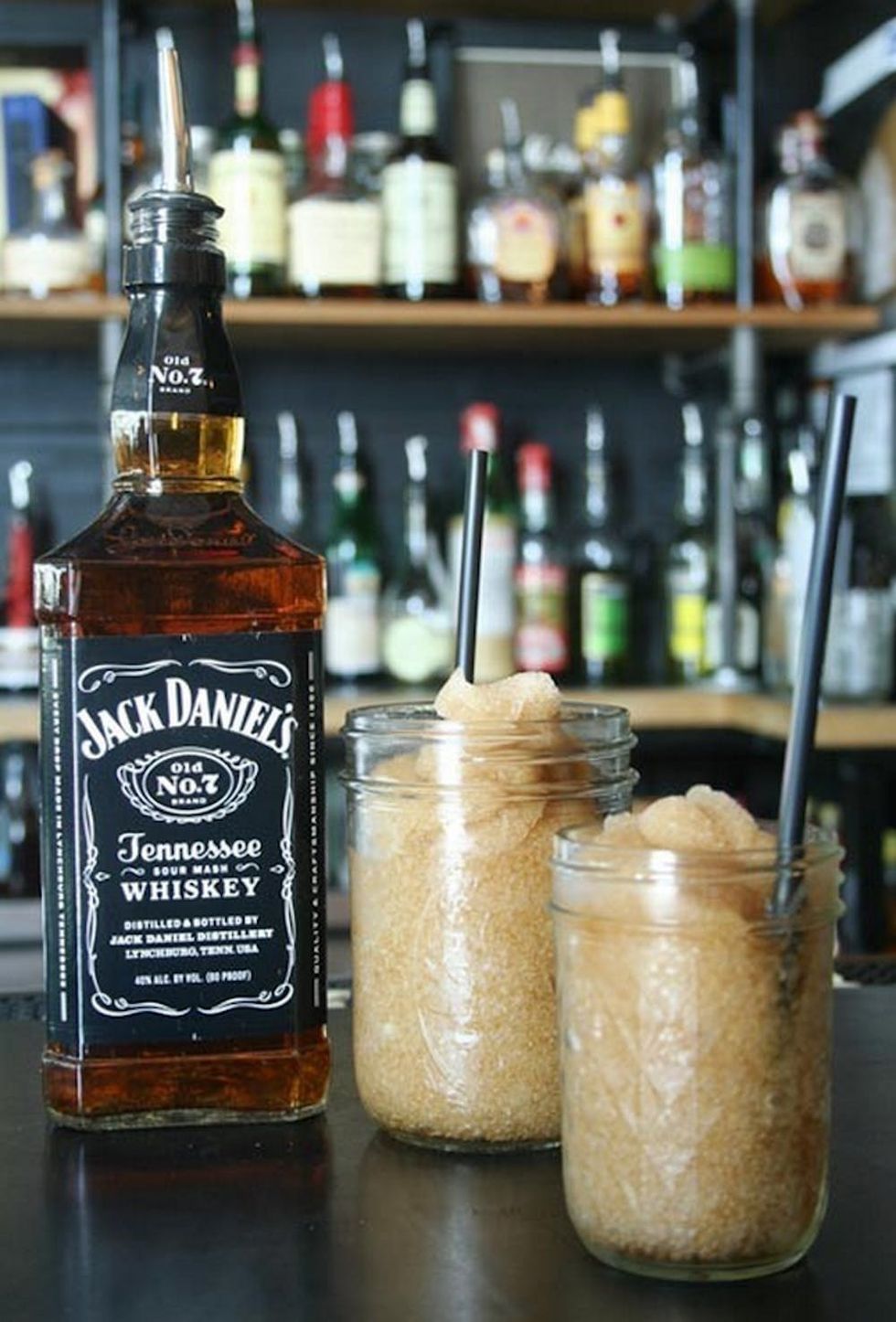 9. Jack Daniel's Slush: This blended Jack + Coke calls for limeade concentrate, but we think it would also be fantastic mixed with vanilla and/or cherry flavoring. Serve this up the next time your friends are over to watch a baseball game. (via Tastebook)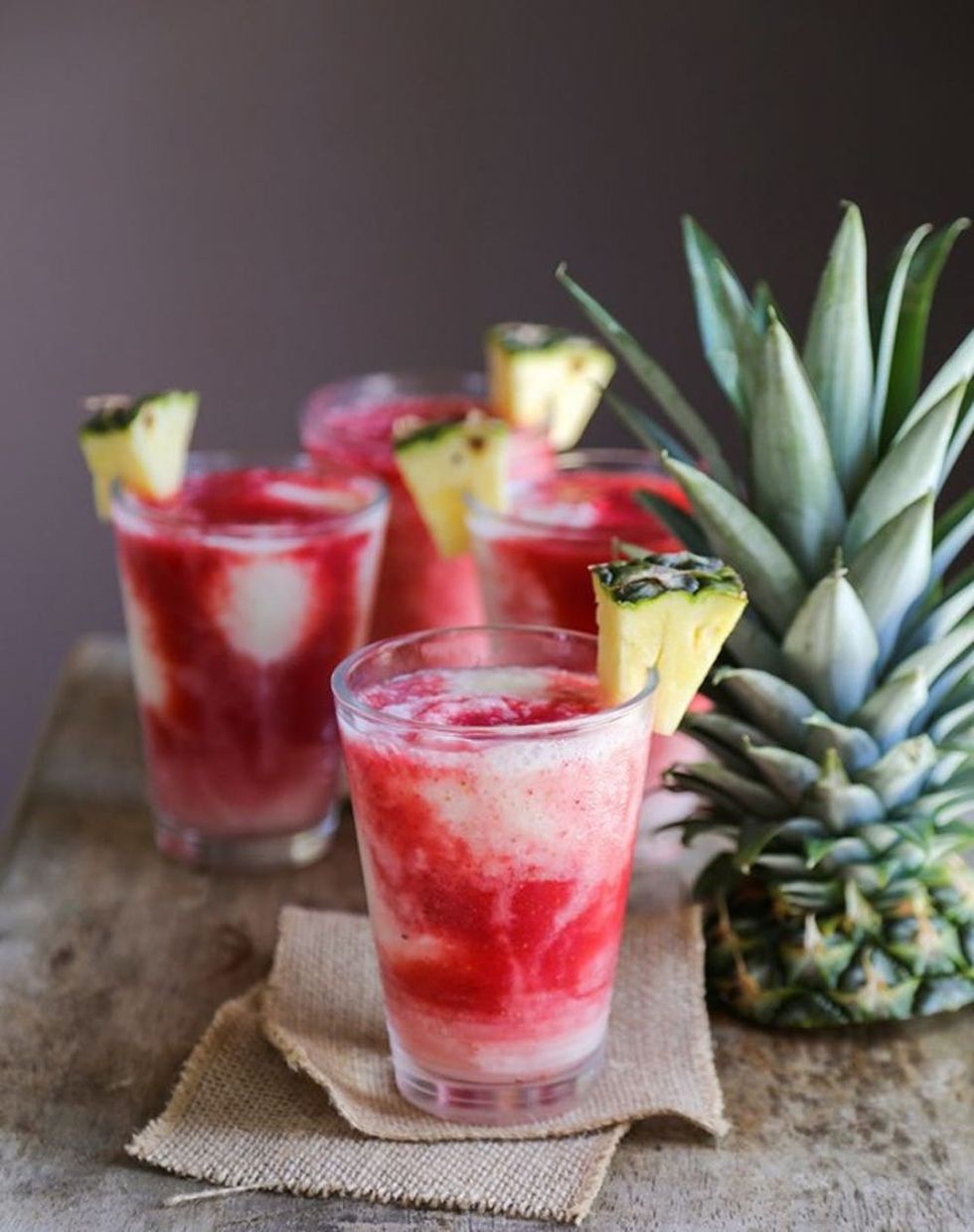 10. Lava Flow: With a blend of coconut, strawberry and rum, this is the perfect drink to serve at a luau or pool party. (via The Chic Site)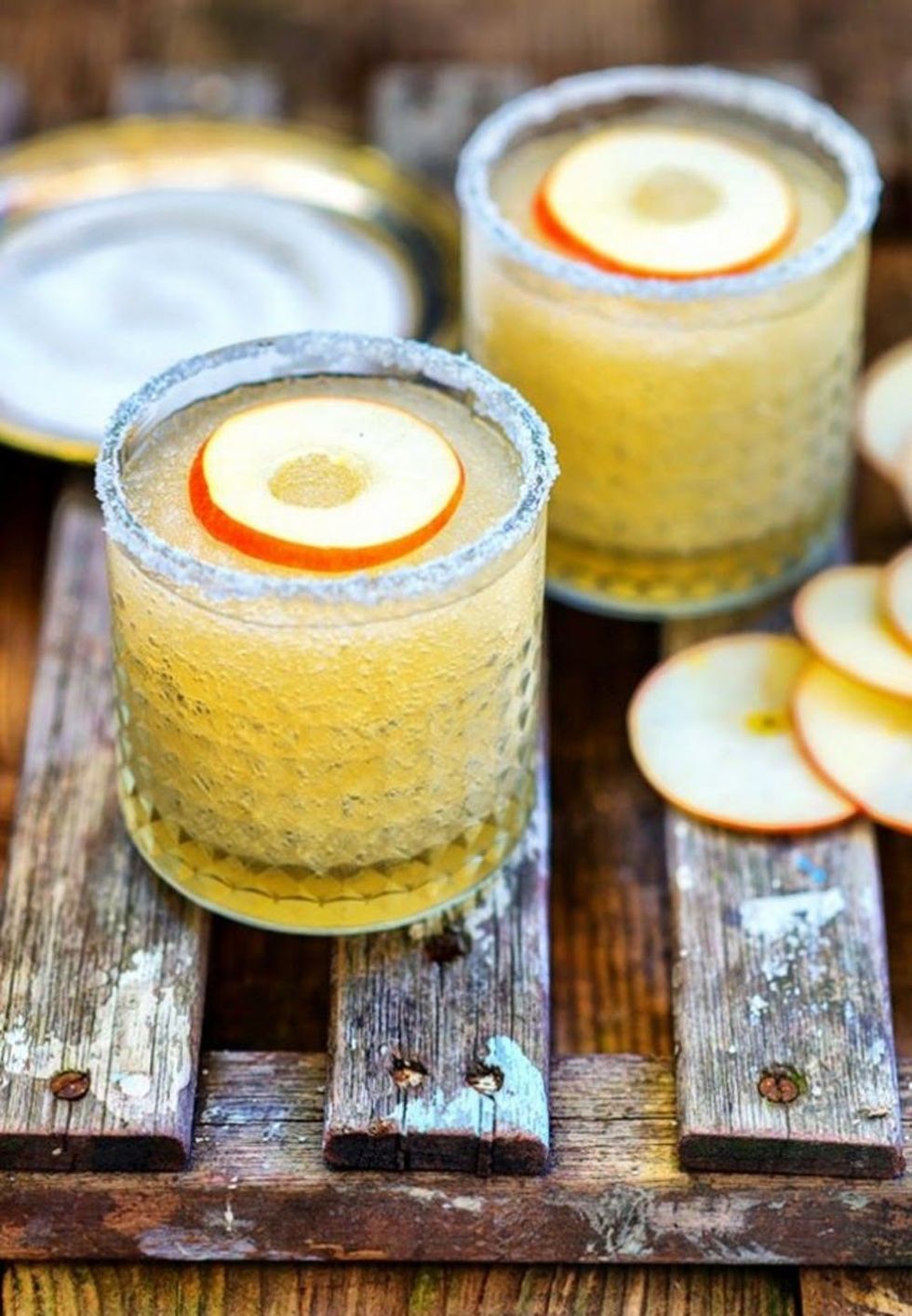 11. Cider, Maple and Bourbon Slushy: This is a super tasty cocktail we'll be sippin' on in those later summer months when we start to feel anxious for fall. Rim the glass with a cinnamon-sugar mixture for a little extra spice. (via Supergolden Bakes)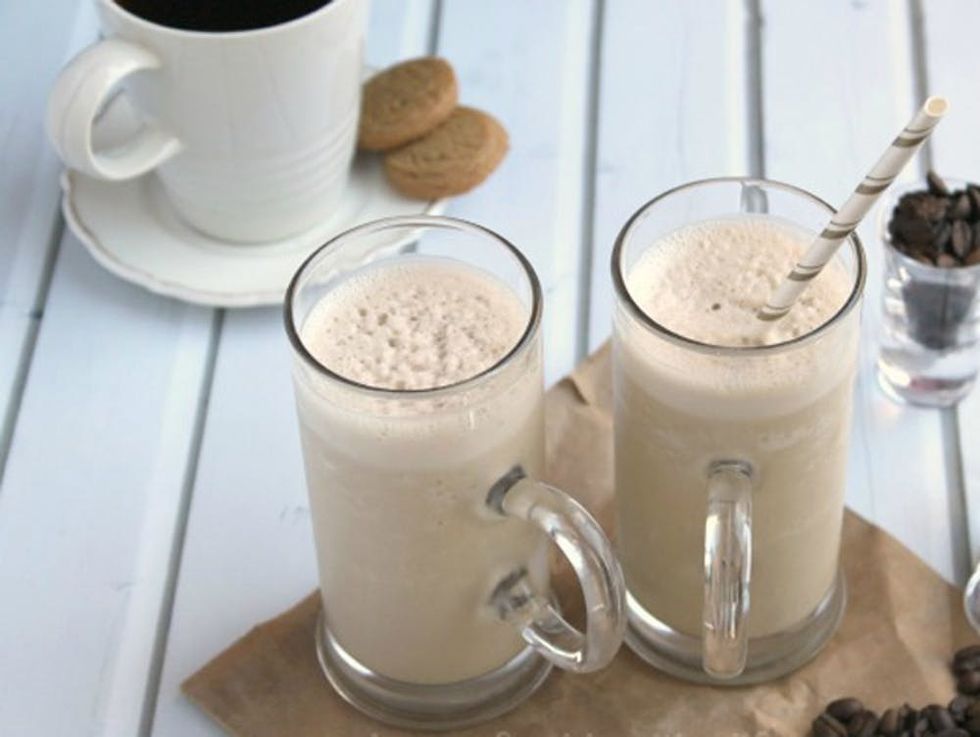 12. Boozy Cold Brew: Sometimes you can't choose between coffee or cocktails, and honestly, we don't think you should have to. Keep a stash of ice cube trays filled with coffee and use in place of regular cubes for an extra boost of caffeine. (via Happy Food, Healthy Life)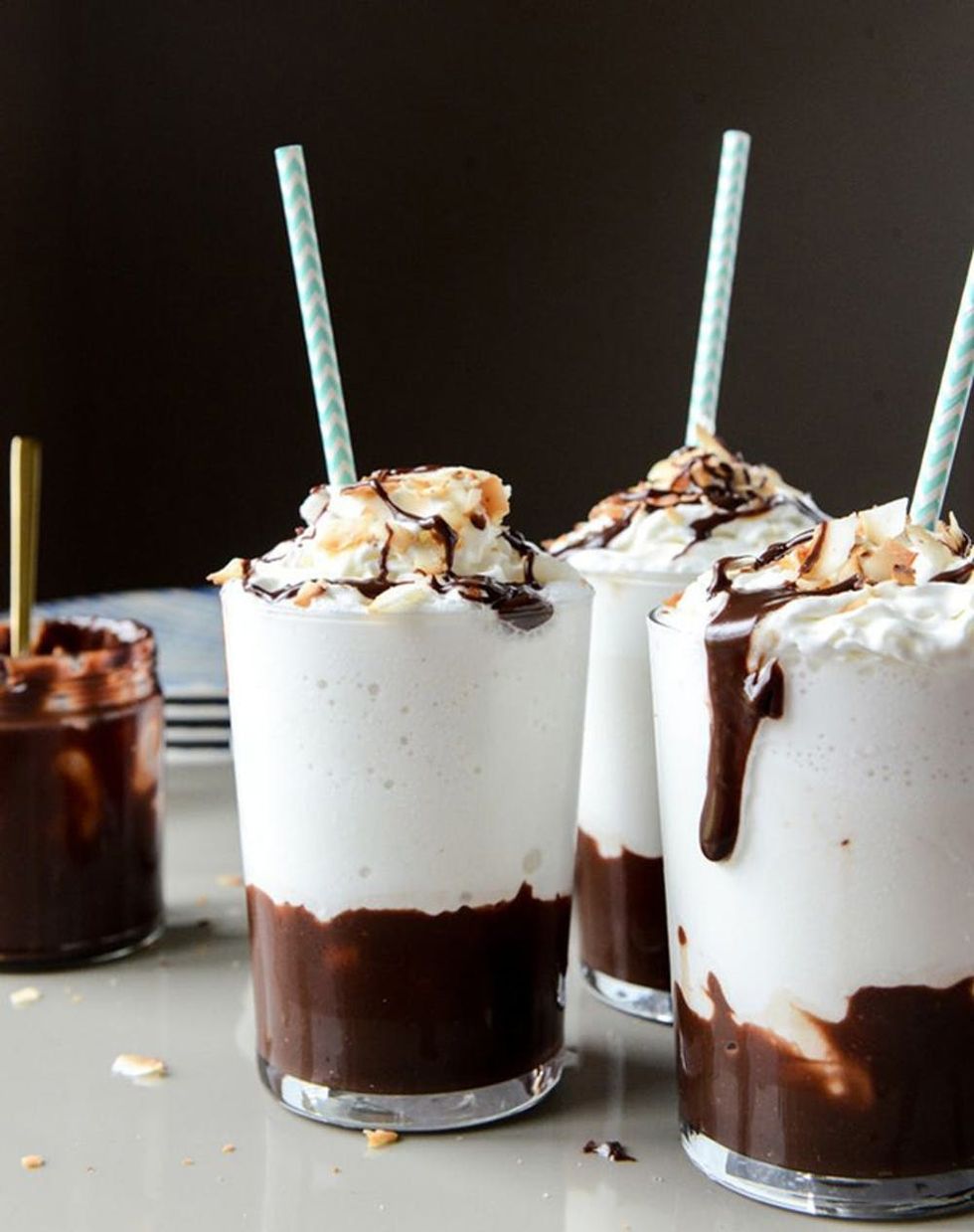 13. Boozy Coconut Hot Fudge Milkshakes: We're ready for dessert, and this milkshake sounds like it will more than satisfy our sweet tooth. (via Front + Main)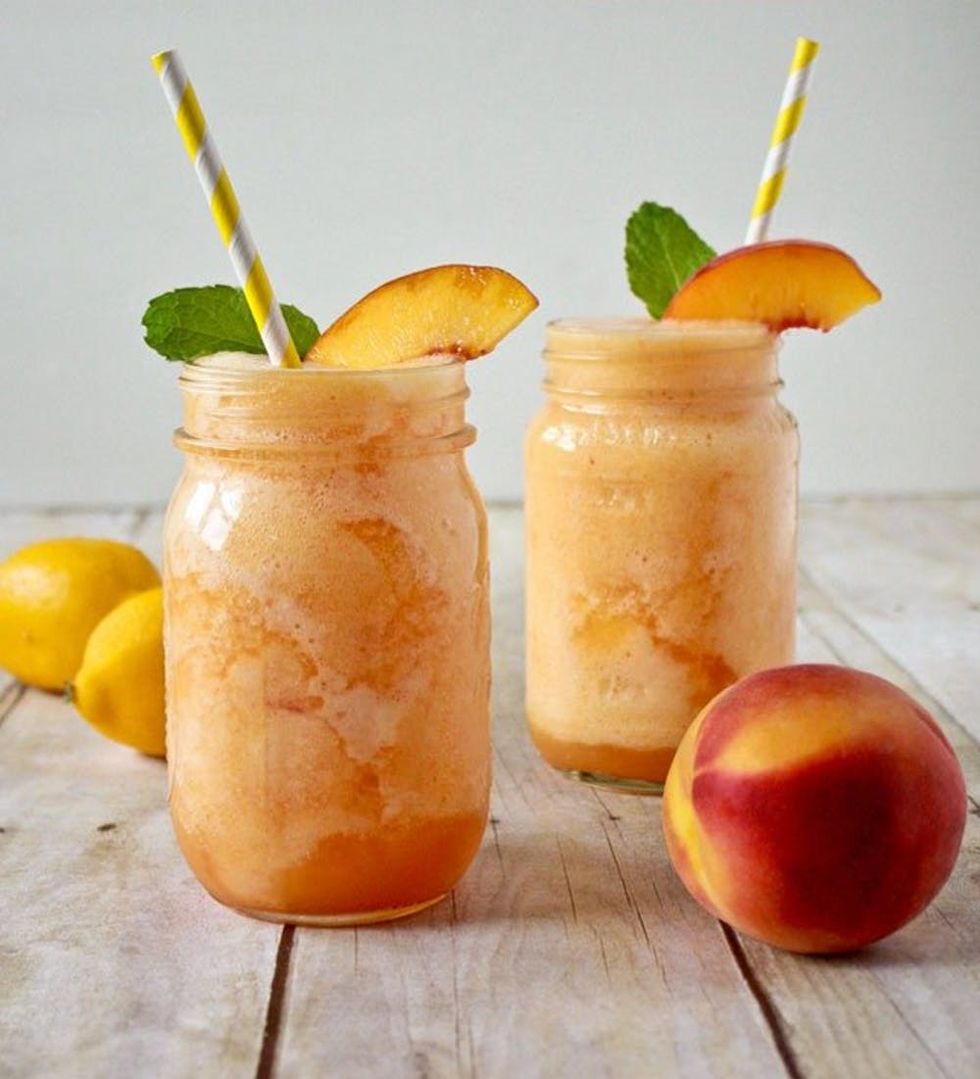 14. Peach Lemonade Slush: This drink only requires three ingredients, which makes it perfect for those last-minute BBQs. The recipe is non-alcoholic, but a splash of bourbon would make this perfectly boozy. (via That's What Che Said)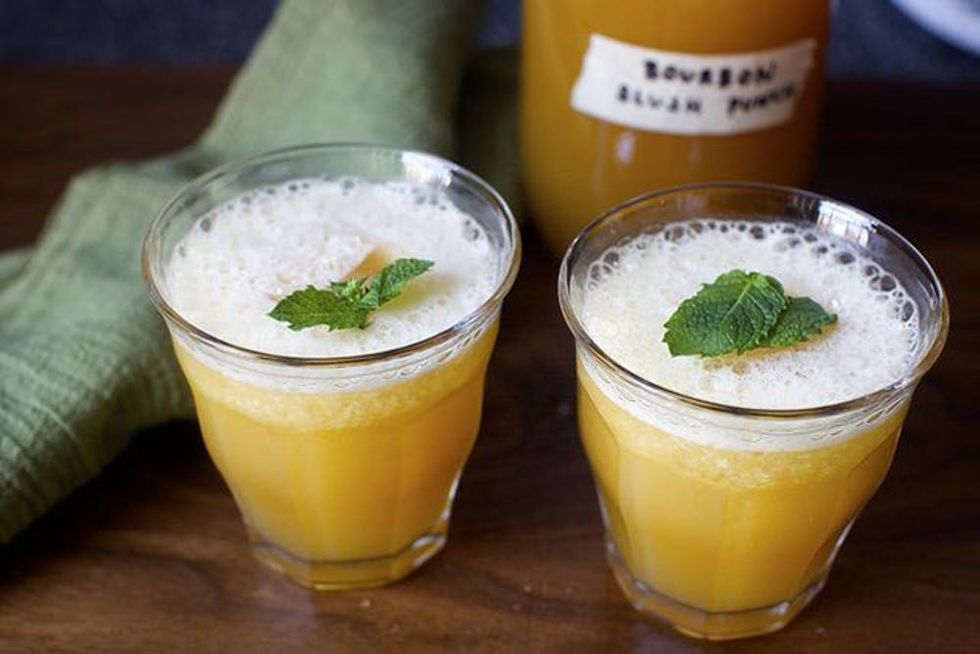 15. Bourbon Slush Punch: Bourbon, tea, mint and fresh squeezed orange and lemon make this the perfect drink to sip on the porch during these warm summer months. (via Smitten Kitchen)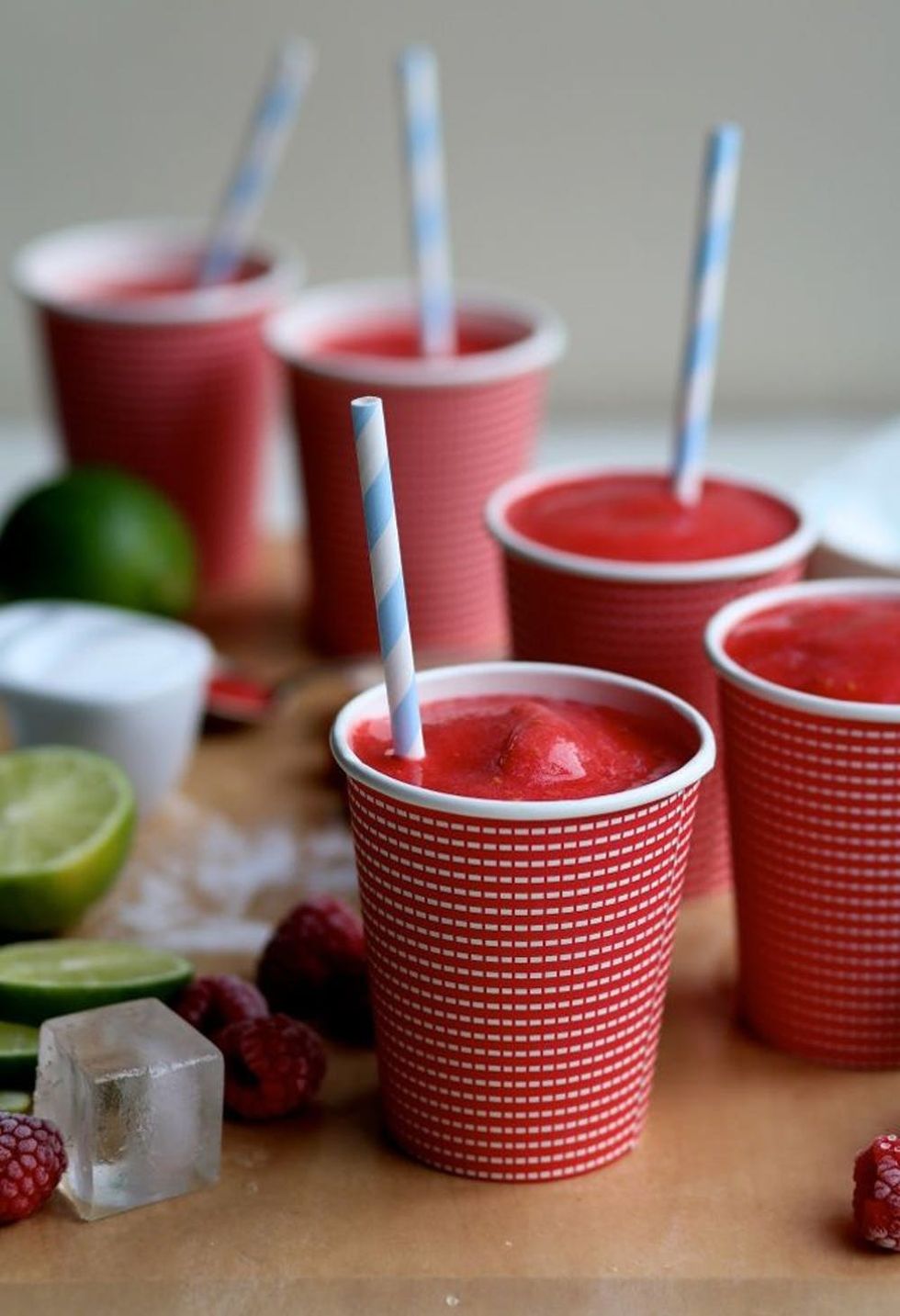 16. Fresh Raspberry and Gin Slushies: By using fresh raspberries and lime juice, you're avoiding all the fake ingredients and dyes typically found in slushies. Add a little sparkling water and gin and you're ready to hit the pool. (via Joy the Baker)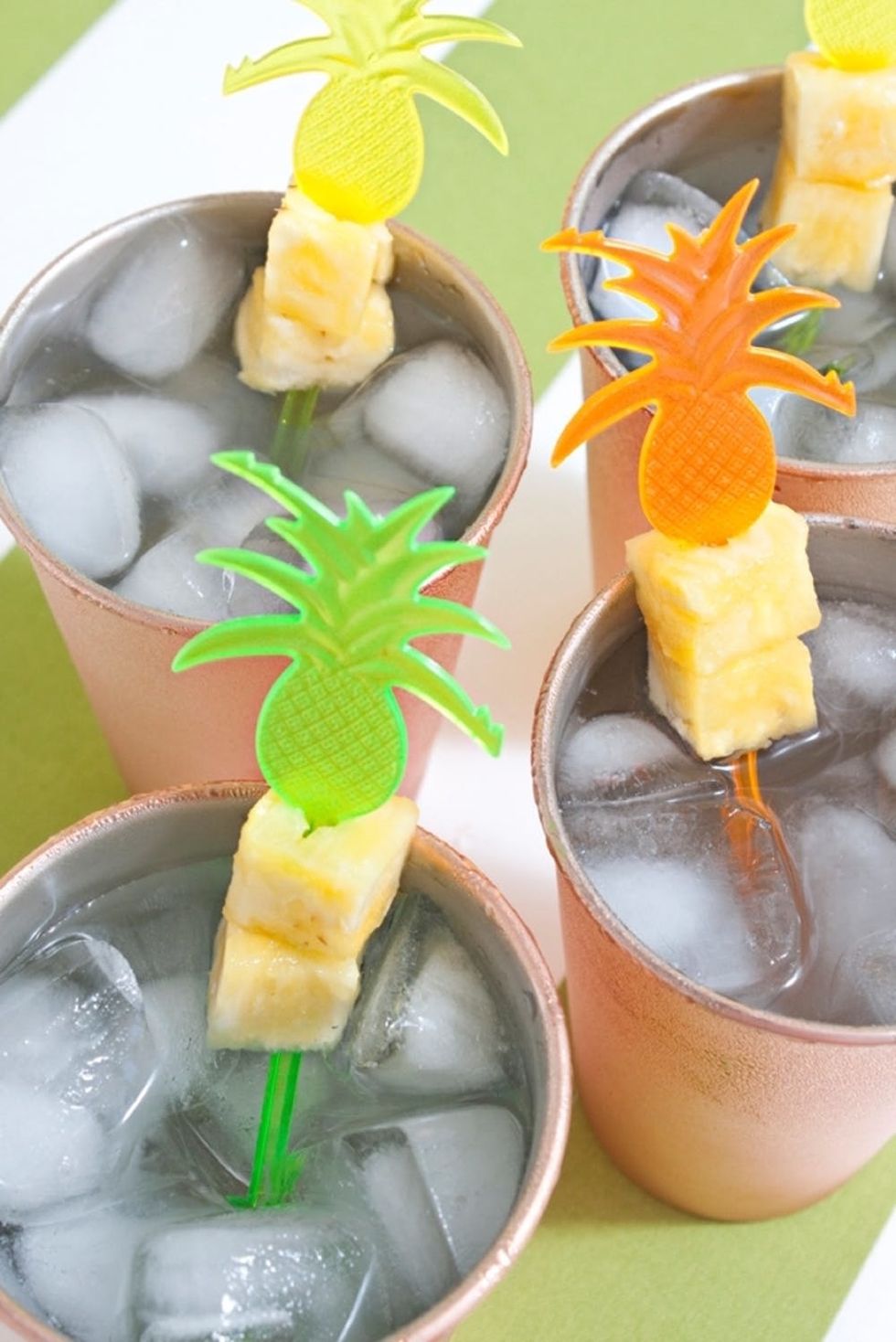 17. Frozen Pineapple Moscow Mule: We all love a good Moscow Mule any time of the year. Add some pineapple, blend and get that lawn chair ready. (via Something Turquoise)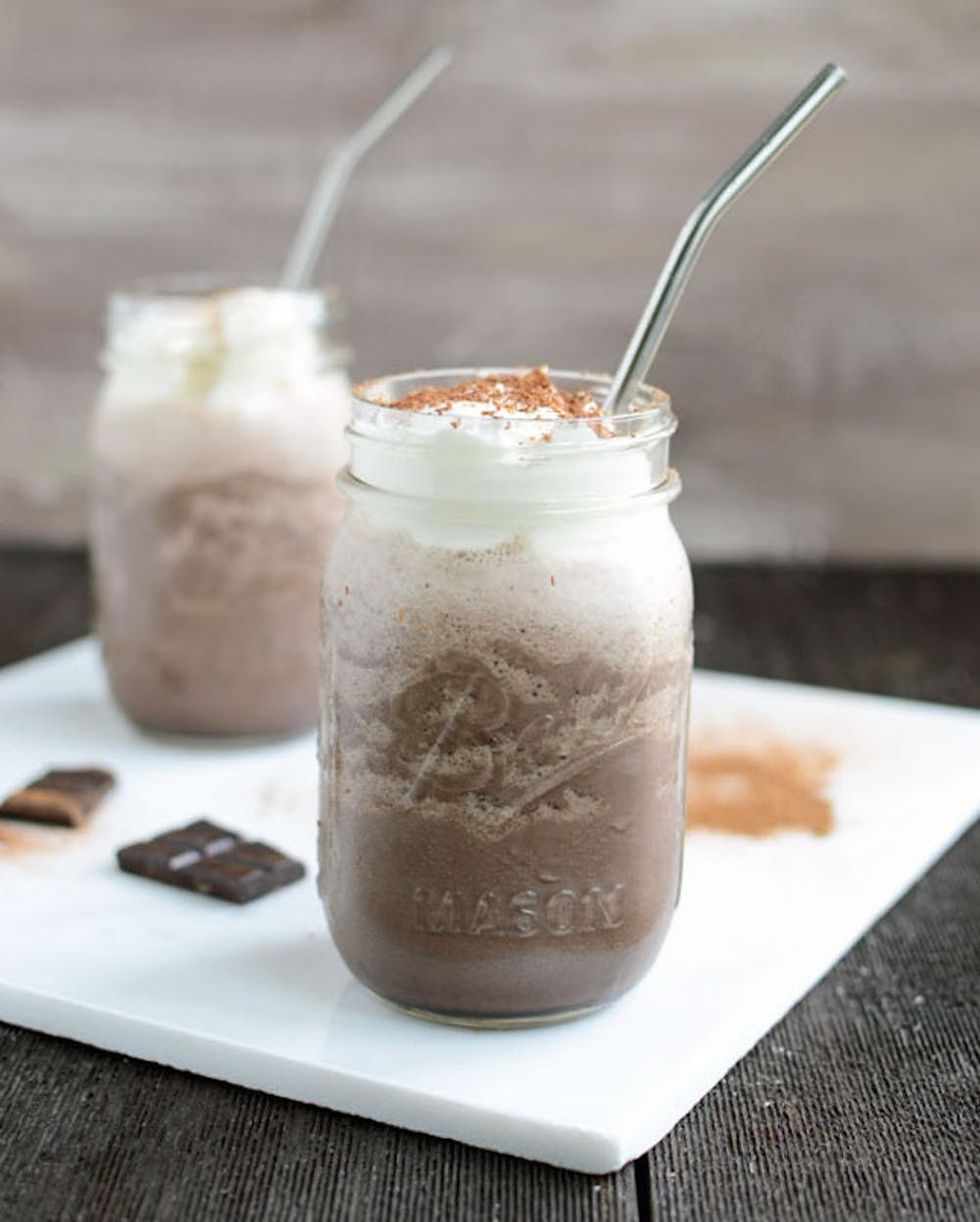 18. Frozen Spiked Mexican Hot Chocolate: Creamy chocolate mixed with cinnamon, cayenne and a touch of tequila will still pack some serious heat while you cool off. (via The Well Floured Kitchen)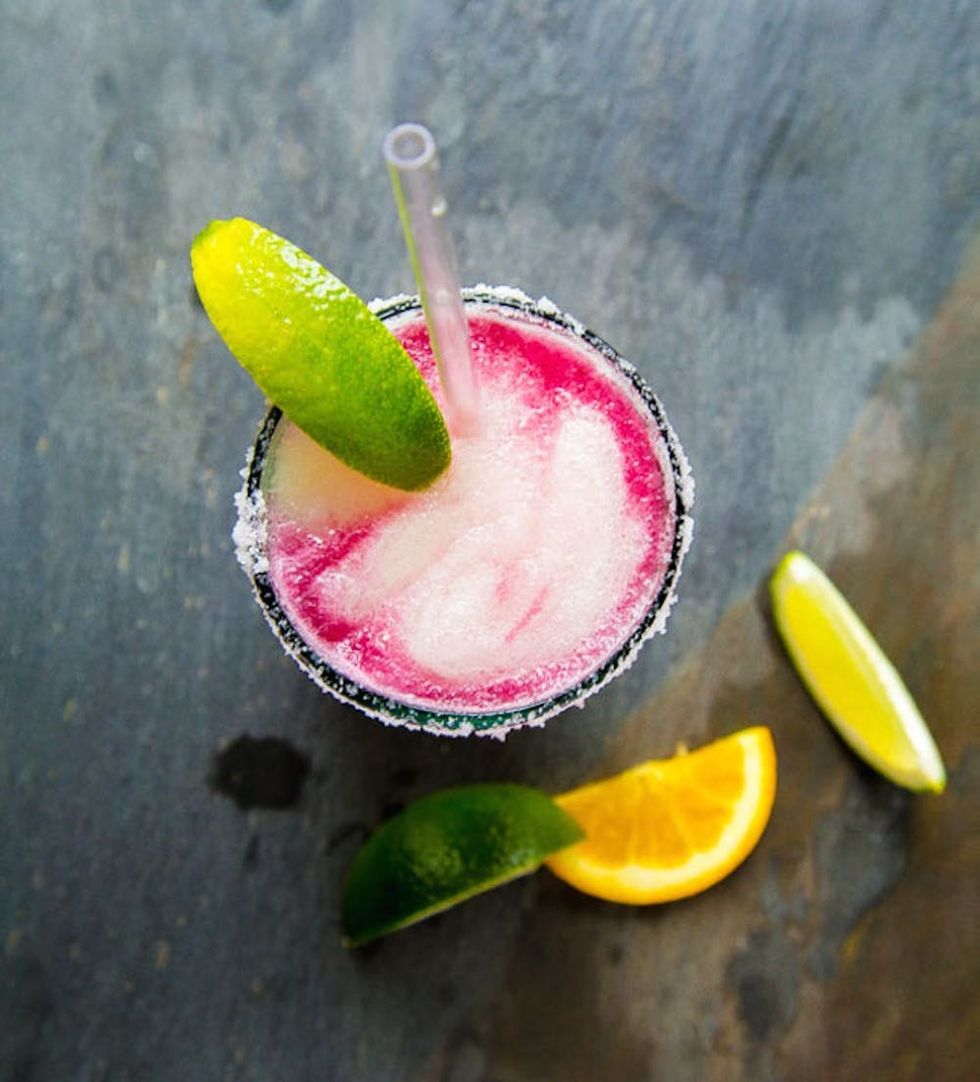 19. Sangria Swirled Frozen Margaritas: This drink combines sangria and margaritas — two of our favorite summer beverages. We'll take two, please. (via Dessert for Two)
What are some of your favorite frozen drink recipes? Feel free to share in the comments!