These 10 Burrata Recipes Are the Cream of the Crop
Jul 08, 2014
Whether it's on a grilled sandwich or rolled up into a spreadable ball, cheese is the thing that makes life worth living. And the variety that's on everyone's lips at the moment is oh-so luxurious burrata. Why is this sinful Italian cheese the talk of the town? It has a surprise inside: The fresh mozzarella is mixed with rennet cream, giving it that trademark soft, buttery texture. We're toasting this trend by gathering 10 of the best recipes for summer to spread the love with you.
---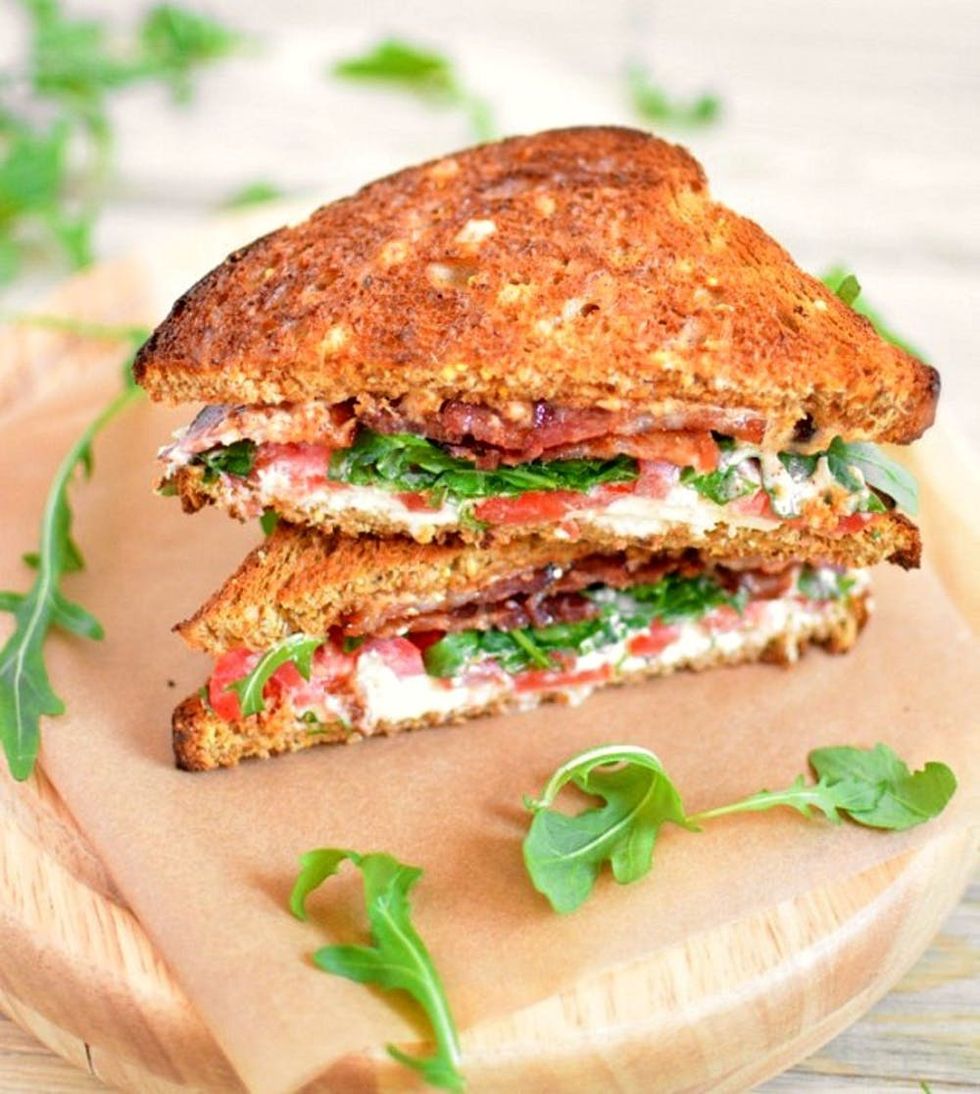 2. Burrata BLT With Spicy Mayo: Pst! The secret twist to this classic sandwich is the addition of gooey burrata. Oh, and a chili aioli. What could be simpler? (via Cooking + Beer)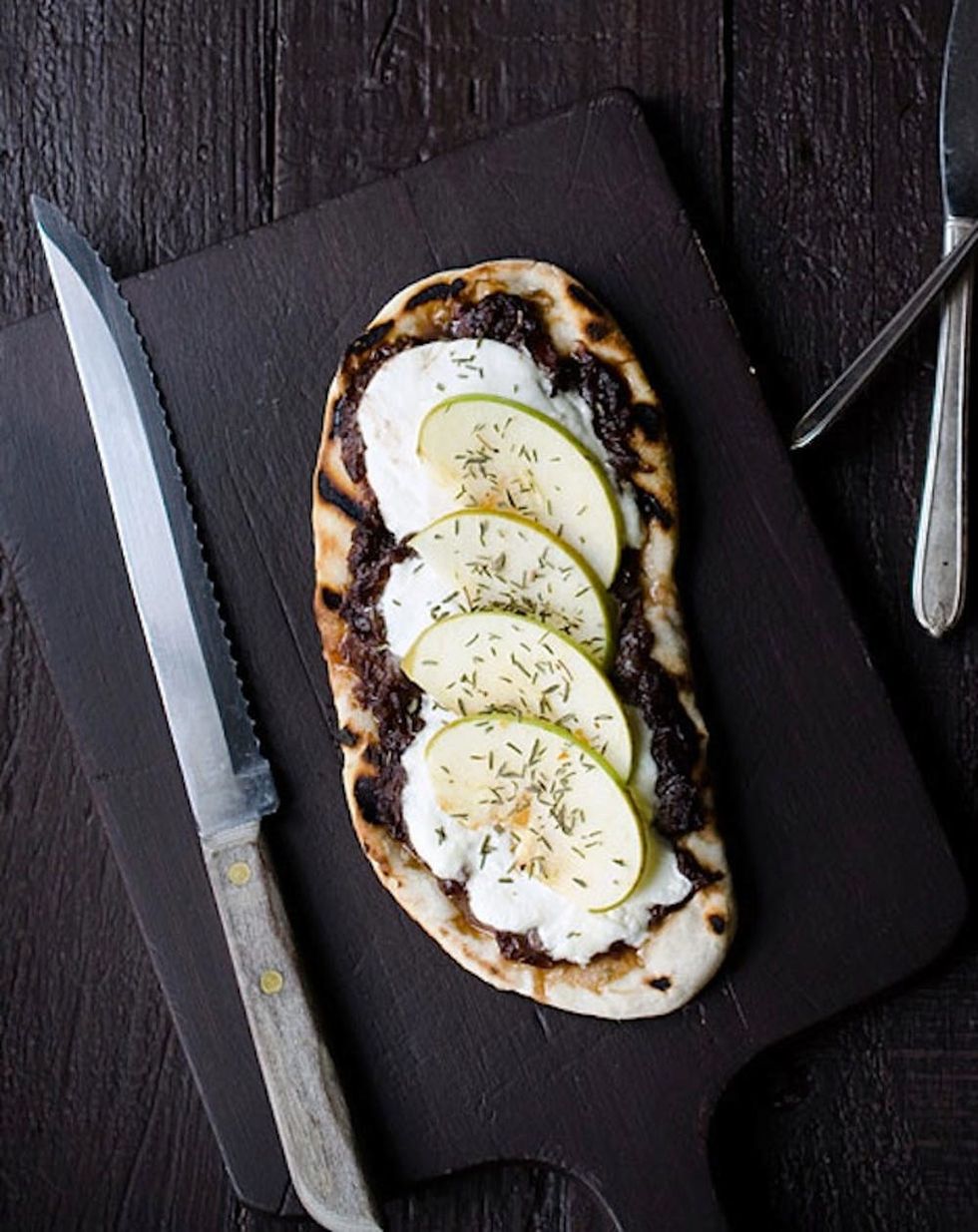 3. Grilled Flatbread With Port Onion Jam, Apple and Burrata: What happens when you caramelize onions in Port and balsamic, then spread them on a flatbread topped with fresh apples and burrata? This, and it's magical. (via Savory Simple)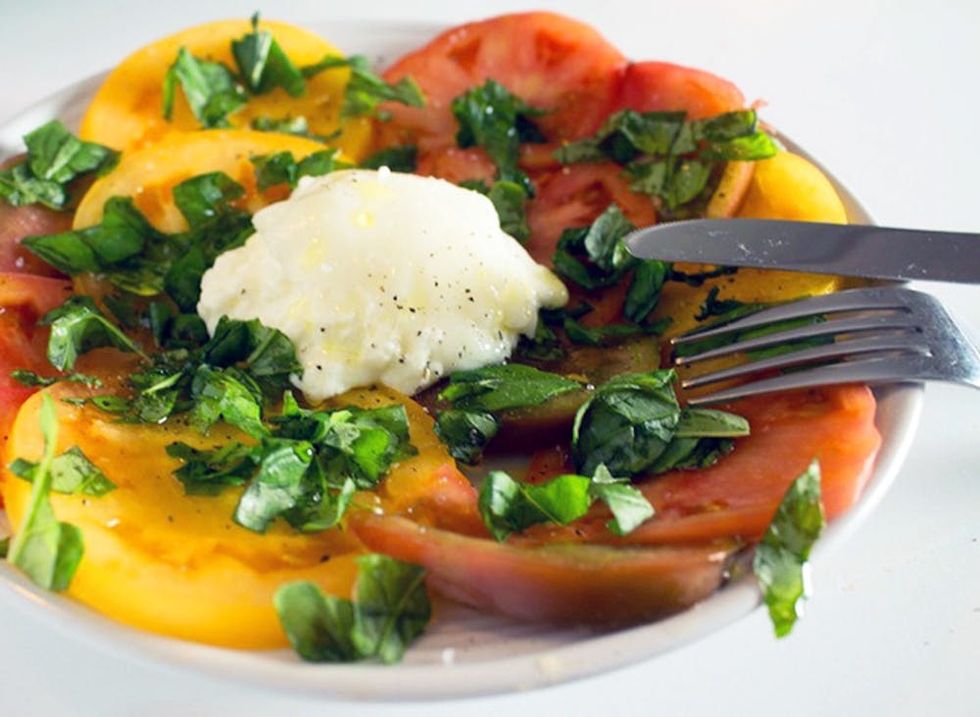 4. Heirloom Tomato, Basil and Burrata Salad: The classic tomato, basil and mozzarella gets a summer update with heirloom tomatoes and lots of burrata. (via Beauty and Sass)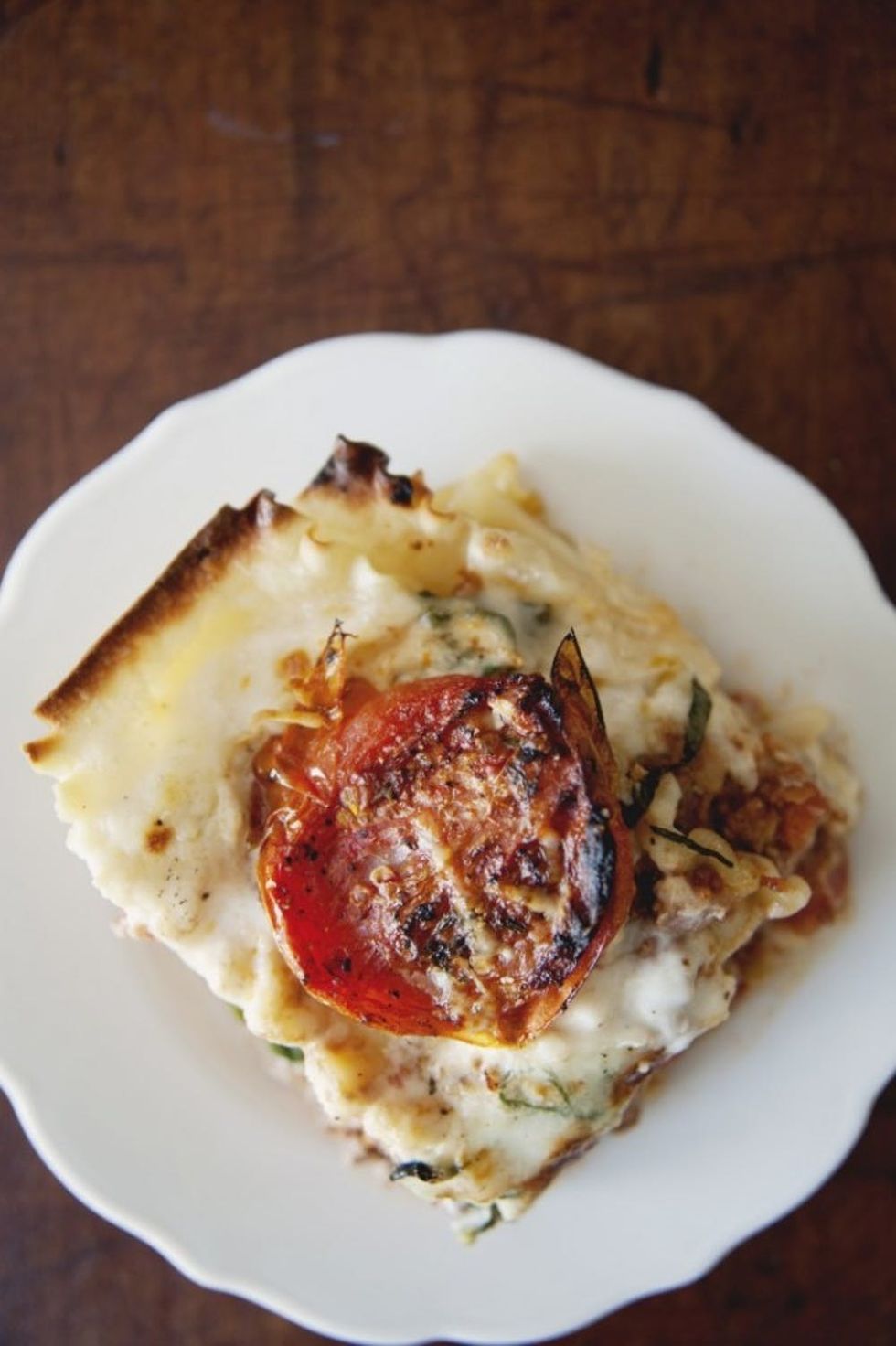 5. Classic Lasagna: Next time you're looking for the company of some yummy comfort food, this lasagna with ragu Bolognese, roasted tomatoes and burrata will do the trick. (via The Kitchy Kitchen)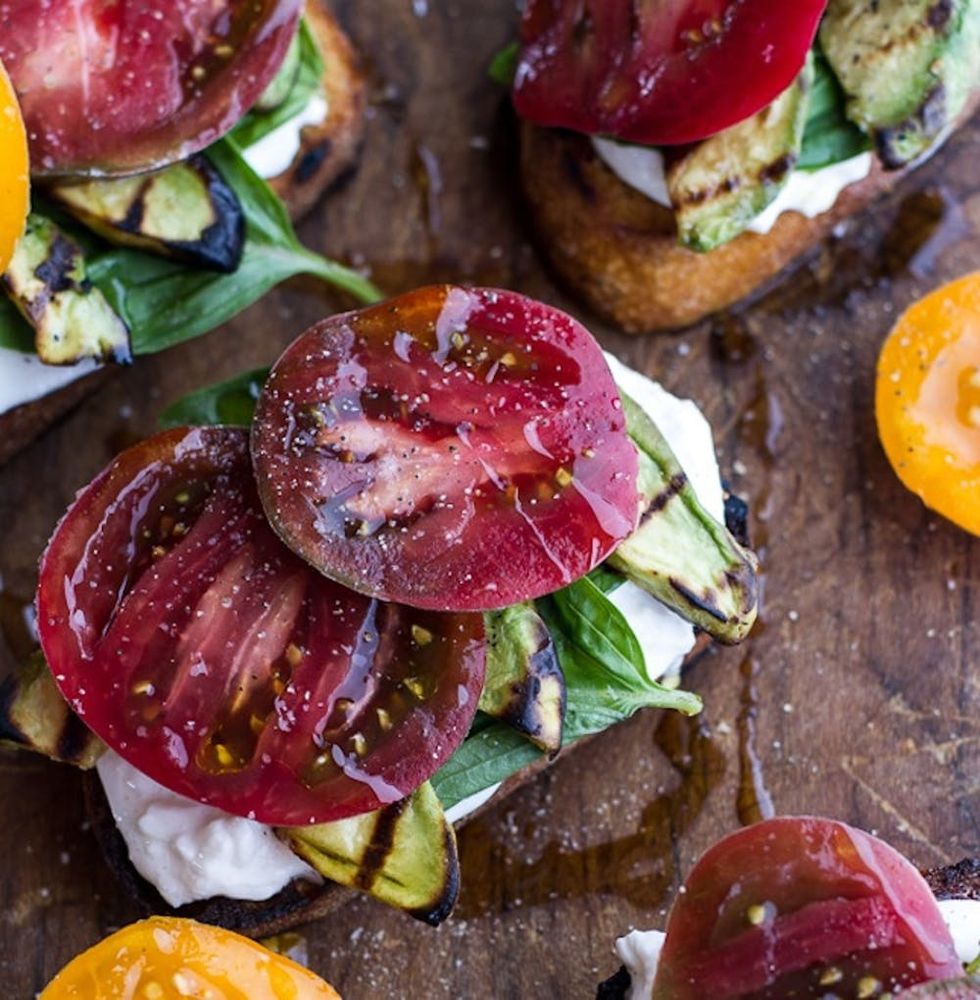 6. Grilled Caprese Toast With Grilled Avocados: Heating up the coals for a summer barbecue? Try throwing this toast on the grill, and you'll be sure to impress your guests. (via Half Baked Harvest)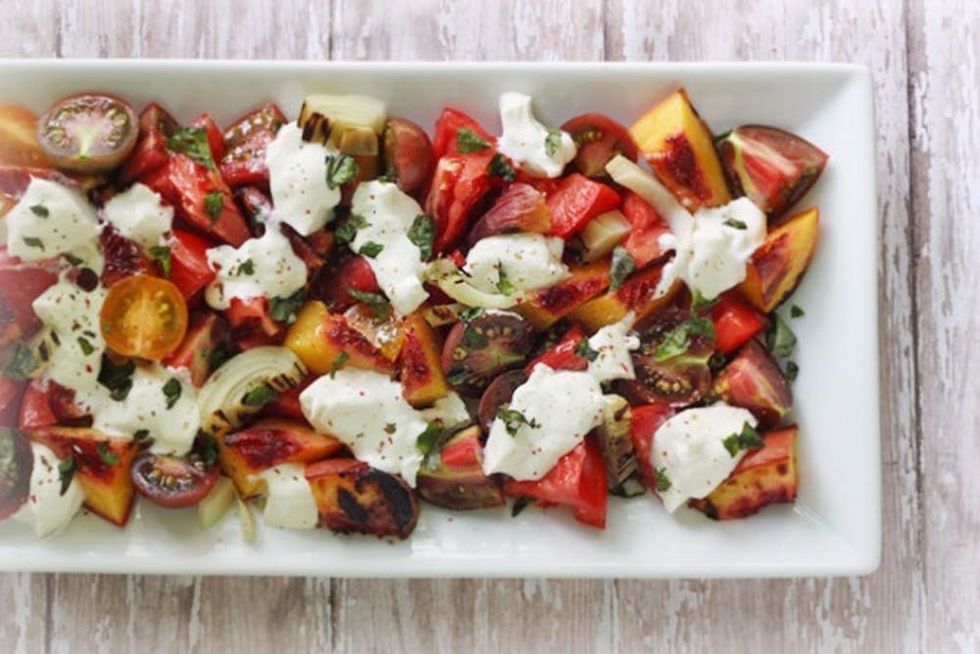 7. Grilled Peach, Fennel and Tomato Salad: You can most definitely and should most definitely also throw fresh summer peaches on your 'cue to make a sweet and savory burrata salad. (via Soup Addict)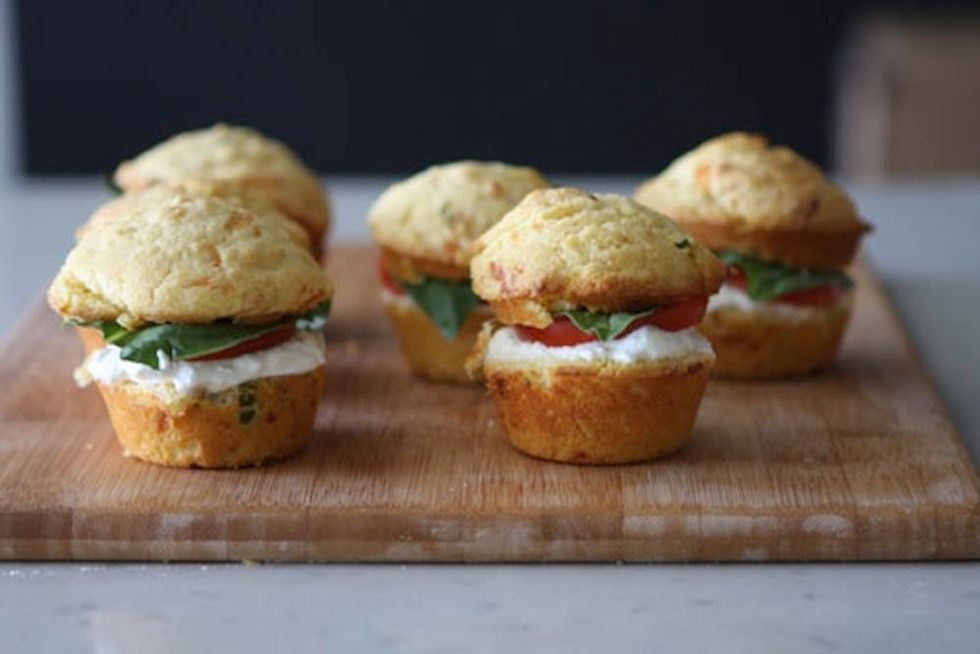 8. Caprese Corn Muffin Sandwiches: Not just a salad, caprese can be made vertical by stacking tomato, basil and burrata onto corn muffins. (via Brit + Co)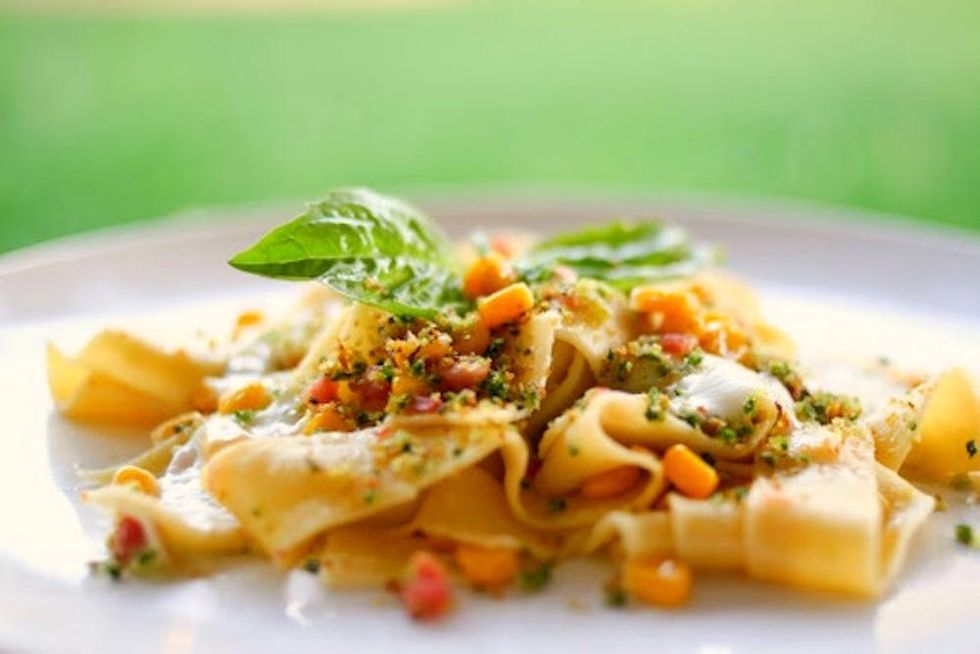 9. Pasta With Corn, Burrata, Pancetta and Chilies: This deliciously light pasta is both colorful and spicy, with crunchy corn, crispy pancetta and (you guessed it!) creamy burrata. (via Une-Deux Senses)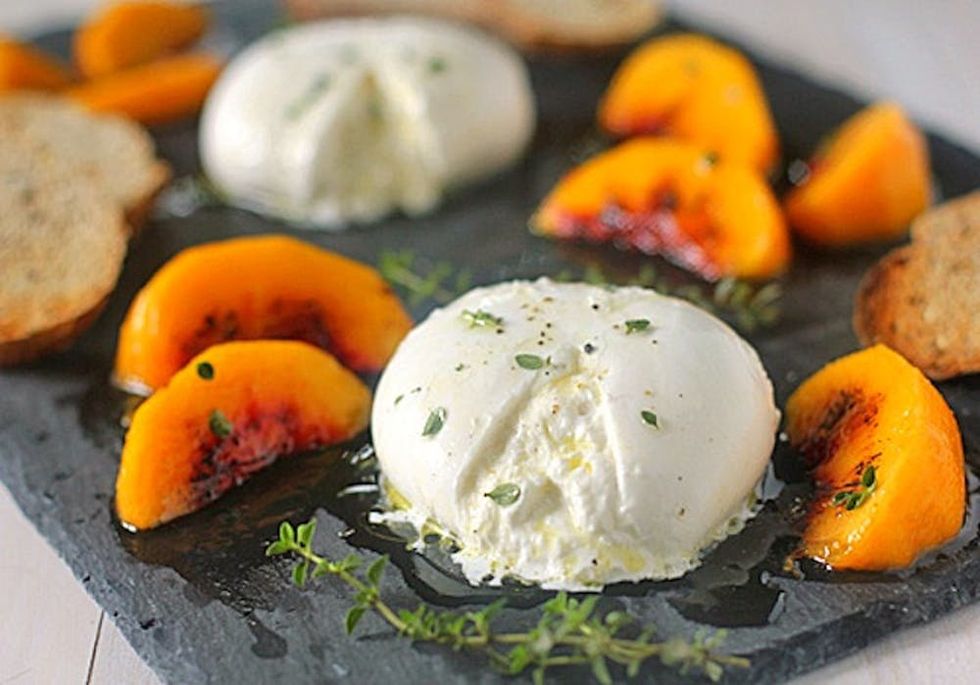 10. Caramelized Peaches With Burrata: Keep your burrata as pure as possible with some light seasoning and the perfect complement — sweet caramelized peaches. (via The Galley Gourmet)
Did we miss one of the crème de la crème? Let us know in the comments below!