Chrissy Teigen Just Gave Us Our First Recipe for Thanksgiving
Sep 29, 2015
Leave it to Chrissy Teigen to simultaneously make our mouths water and our minds wander with just one single Instagram post — and no, we're not talking about a sexy selfie, either ;) Last night, Chrissy posted a sneak peek of a page from her upcoming cookbook — her famous scalloped potato recipe — and it def deserves a spot on your Thanksgiving menu come November.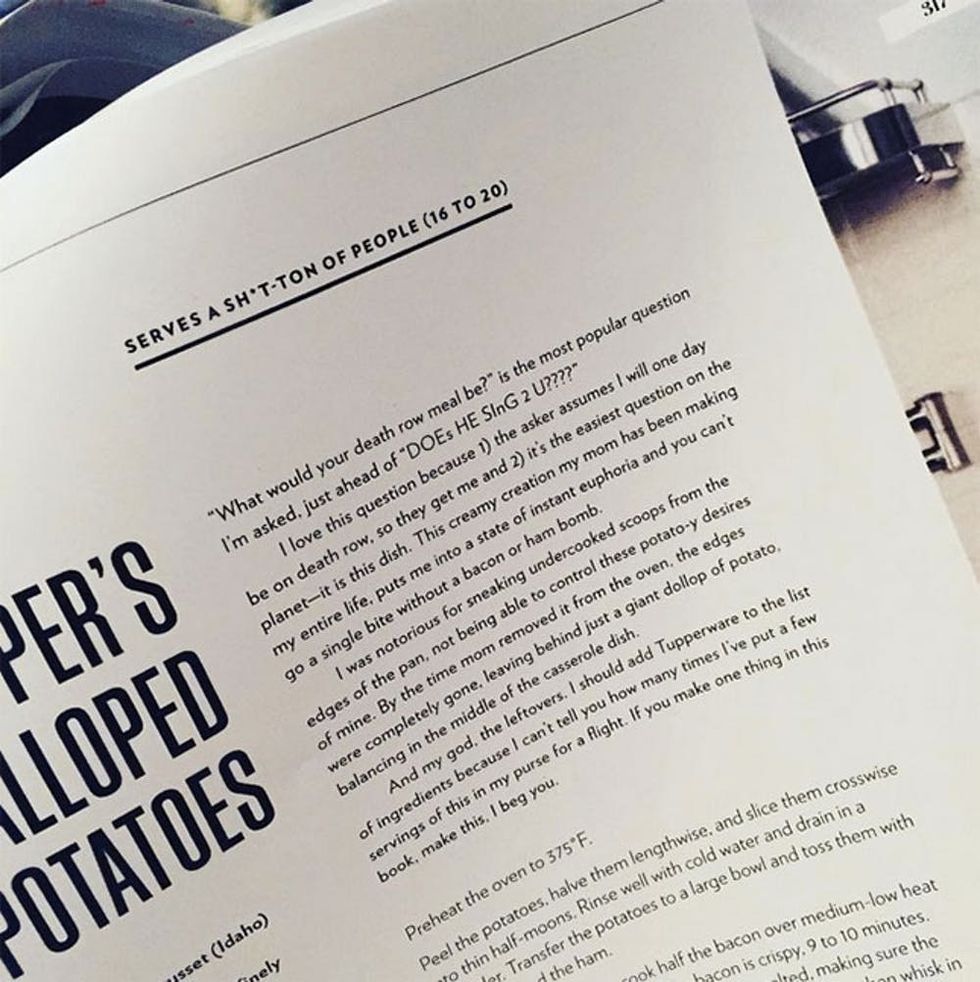 ---
While she didn't divulge the recipe (yet!), one line from the black and white page sticks out from the cookbook snapshot: "If you make one thing in this book, make this. I beg you." I mean, what more of an endorsement do you need from the supermodel-chef-wife-funny girl? Trust her. Make this. We're also crossing our fingers that her cookbook will feature a recipe for every single dish we want to serve at Thanksgiving so we can have a straight up Teigengiving. Bring on the turkey, stuffing, mashed potatoes and pumpkin pie recipes, girl.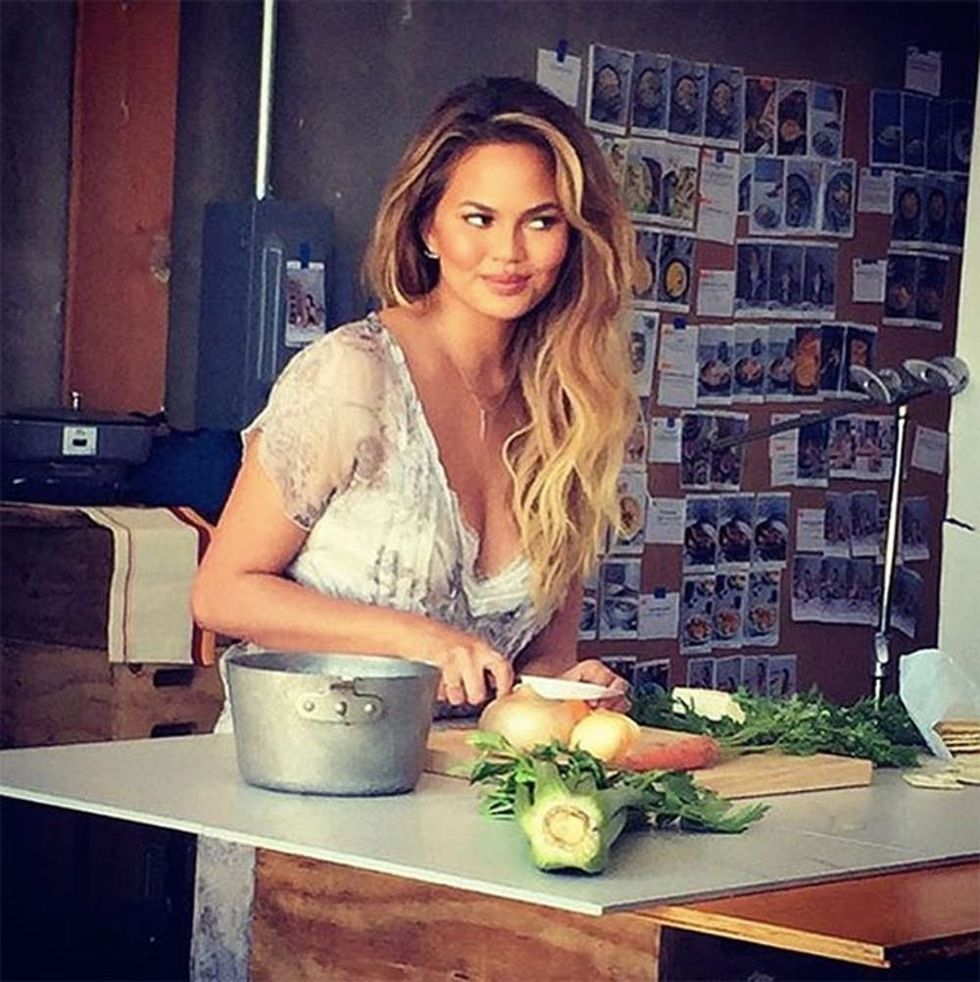 With Teigengiving inspo in mind, it's def not too early to start thinking about what to serve — especially if you want to go big or go home this year and really show off your cooking skills. If that's the case, you should also take inspiration from Chrissy + other celeb's standout Thanksgiving recipes, and maybe even take a decor cue from the dining rooms of your favorite stars. On your marks, get set, PIN!
What are you hoping for in Chrissy Teigen's cookbook? Share your thoughts with us in the comment section below.
(Featured photo via John Sciulli/Getty; photos via @chrissyteigen)
Beth Wischnia
You can typically find this Texan writing, trying on a new lipstick, gabbing with her identical twin sister or volunteering at the local animal shelter. She finds inspiration from rosé, beauty products, Tex-Mex and cats.