Make This Gluten-Free Creamy Avocado Pesto and Spaghetti Squash for Dinner
Feb 15, 2016
As some of you many know from my Gluten-Free, Dairy-Free, Egg-Free and (Nearly) Sugar-Free Confetti Cake recipe, I've been eating a regimented diet (grumble, grumble) for the past six months and am on the hunt for delicious foods I can actually eat! Enter this crowd-pleasing creamy avocado pesto — the perfect topping for my favorite spaghetti alternative: the spaghetti squash. This dish will fill you up guilt free and it's a great dinner party recipe; I got five-star reviews from friends and colleagues. So if you are looking to serve up a delicious meal that is low cost, SUPER easy and qualifies as a be-back (a recipe you will make over and over again), this is your new go-to concoction.
---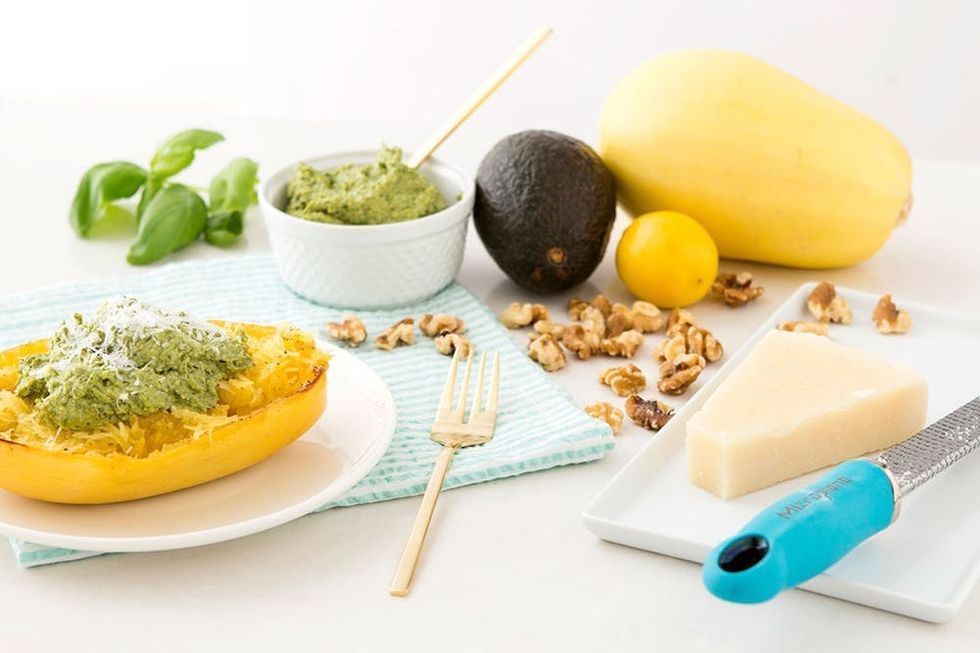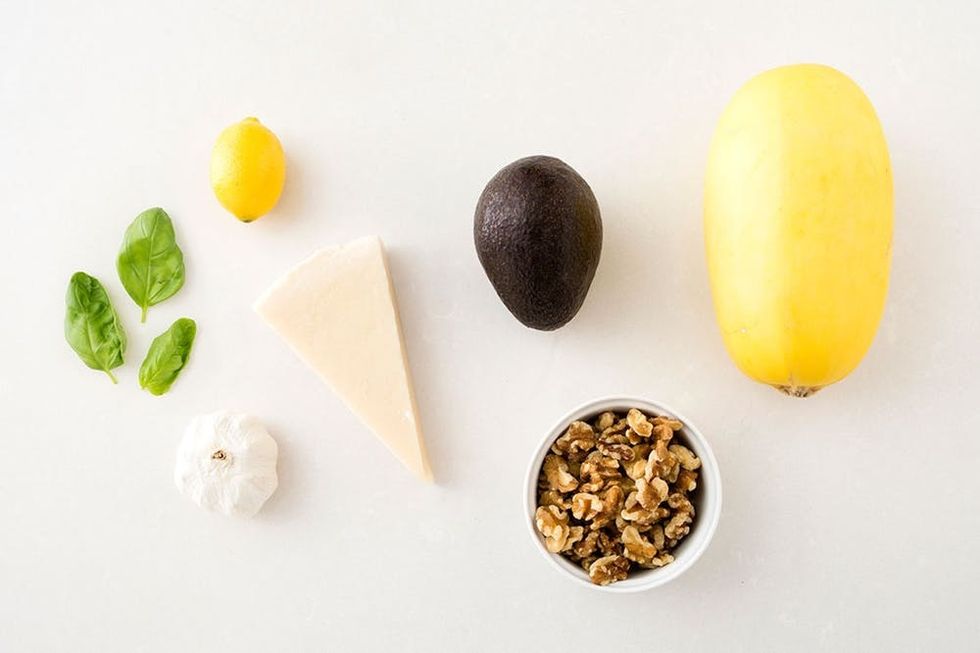 Instructions:
1. Preheat your oven to 400 degrees Fahrenheit. Cut your spaghetti squash in half lengthwise. Remove seeds, brush inside with olive oil, sprinkle salt and pepper on top and cook face down on a baking sheet for 30-45 minutes, until cooked through.
2. In a food processor or blender, add avocado, basil, olive oil, walnuts, garlic, lemon and salt. Blend to combine.
3. When the spaghetti squash is cooked, flip over each half and scrape the inside with a fork to create "spaghetti."
4. Top your spaghetti squash with avocado pesto, mix and enjoy!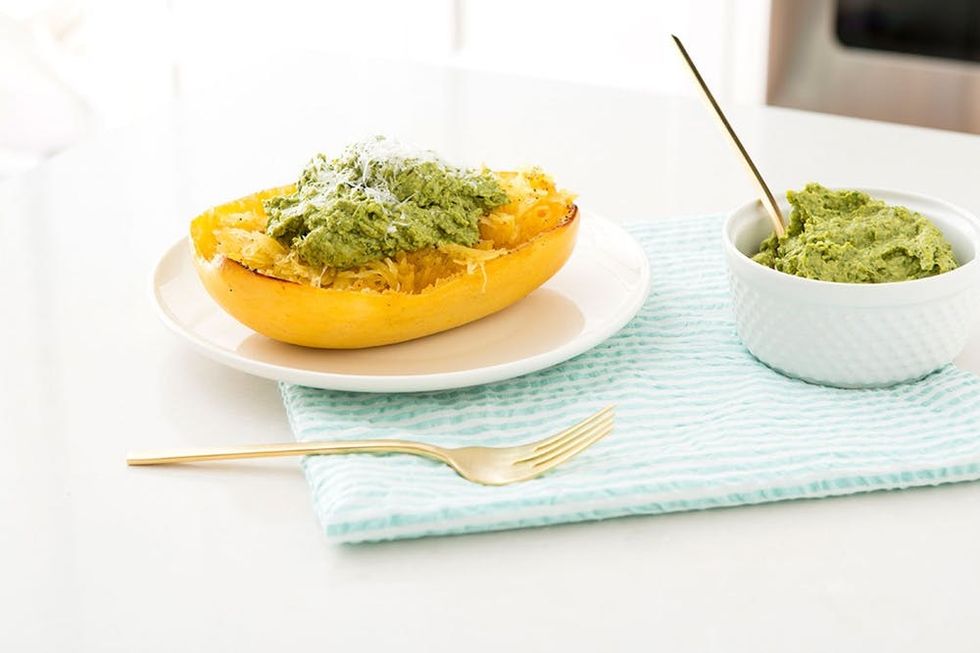 This also saves well covered in the fridge, so eat the other half for lunch the next day!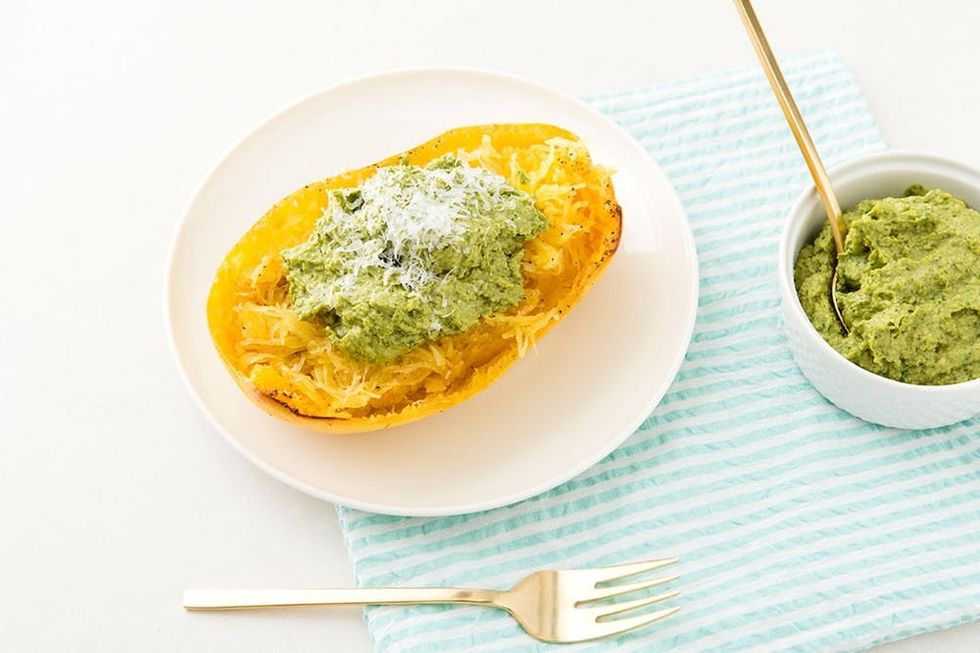 What else will you put in your spaghetti squash? Show us your concoctions by tagging us on Instagram using the hashtag #iamcreative!